ViaHero · Updated November 25, 2019
Climbing the steps of an iconic double-decker bus in London can be as thrilling as your first glimpse of Big Ben—getting around London is just part of the adventure! Here's everything you need to know about London transportation from "is there Uber in London?" to "how do I use the Tube?".
For even more transit tips, connect with a London local. They'll give the best advice for how to get around town—and what to see as you explore. Why see London like a tourist when you could see it like a local? Learn more. 
London transportation basics
Many of London's attractions are centrally located near the Thames River. This means you can see Westminster Abbey, Buckingham Palace, and Trafalgar Square all on foot in the same afternoon. 
But to leave the tourist groups behind, you'll want to venture from the city's center. Unique neighborhoods like Notting Hill or foodie streets like Brick Lane are most easily accessed by public transportation. Transport for London (TfL) is the city government's authority on all things transit—including the London Underground, buses, cabs and even bicycles.
Here's a breakdown of the best ways to get around London: 
The Tube is usually your best bet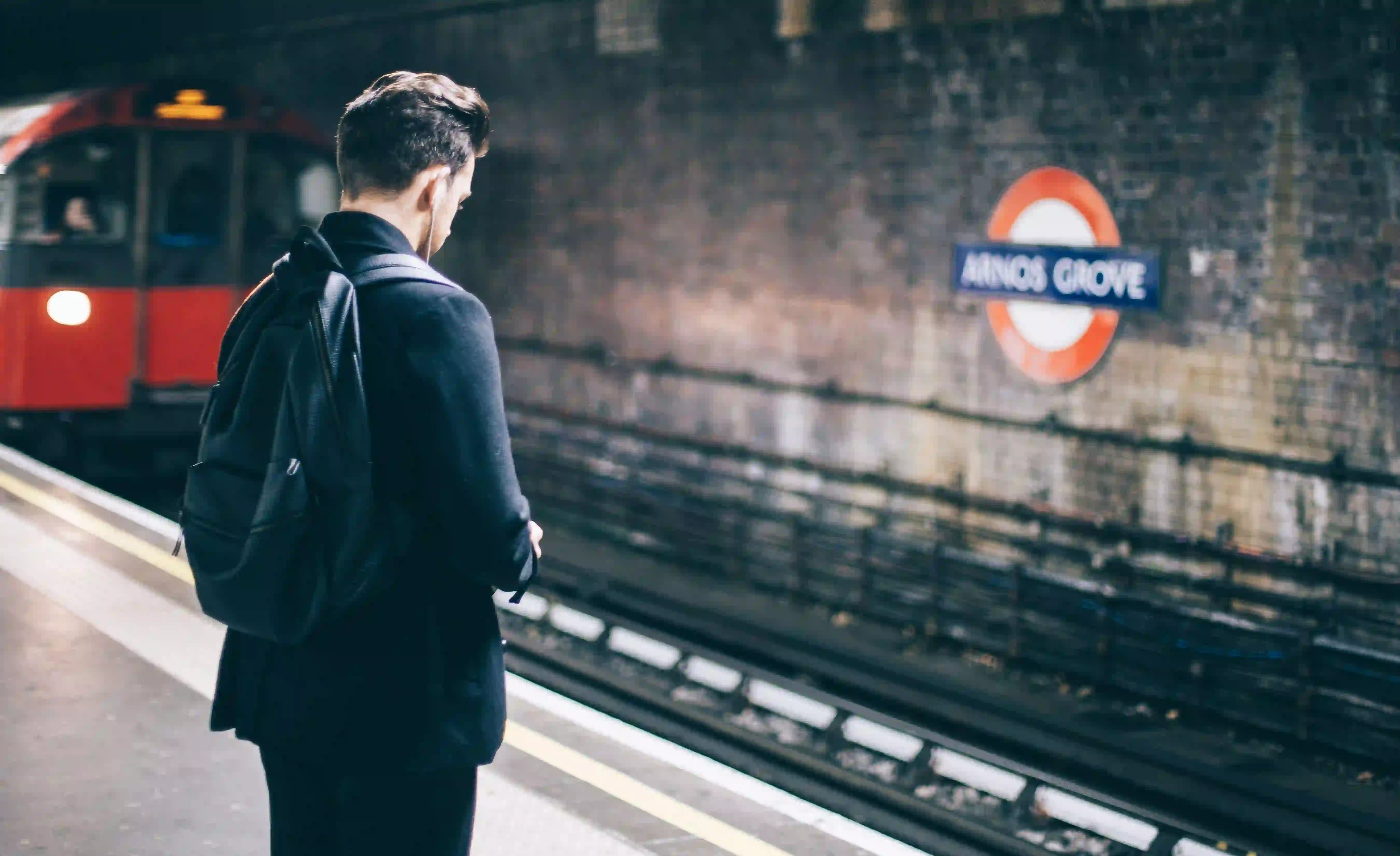 Don't be intimidated by the London Underground map; navigating "The Tube" is easier than it looks and can quickly be mastered. The Tube is fast and can get you wherever you need to go. It is also clean and very civil, especially compared to public transit systems in the US—a charming British accent will politely request that you "mind the gap" when you step on and off the train. 
Just remember: like Cinderella's carriage, many stations turn into pumpkins at midnight (i.e. they close down). Select lines continue service into the wee hours on Fridays and Saturdays, but plan to take a cab after any late-night adventures.
Also, be prepared for long escalator rides to and from the Tube's platforms (the longest, Angel Station, takes nearly 90 seconds). Busy Londoners do not enjoy a tourist clogging up the fast lane—the escalator's left side. So, step to the right and enjoy the West End theatre posters on your way. If you are traveling with kids and bulky strollers, determine which stations have elevators (called "lifts") ahead of time.
Double-decker buses are your friend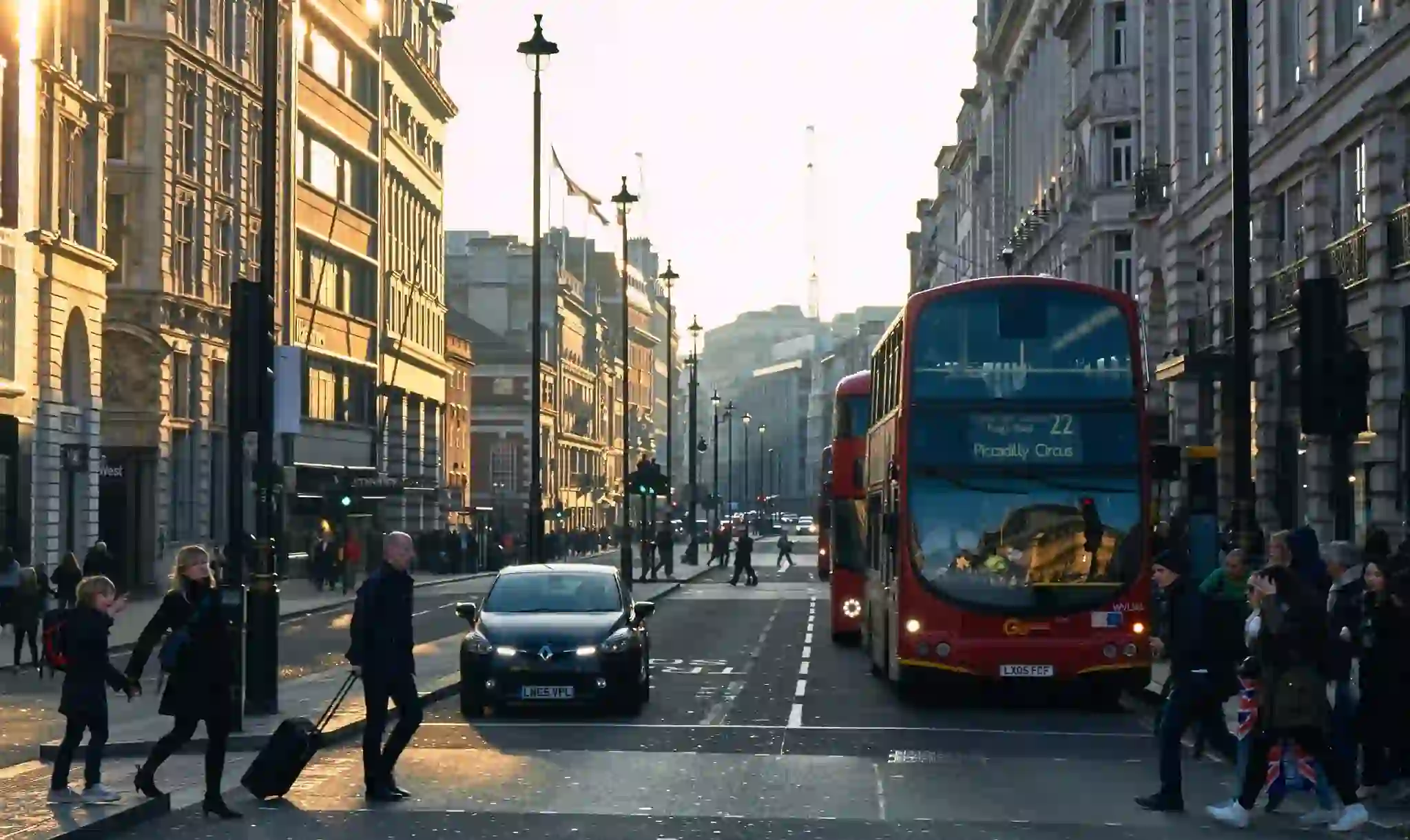 You know you're in London when you see a big, red double-decker bus rounding Piccadilly Circus. You may have sea legs the first time you climb to the second floor, but the wobbly walk is worth it. Grab a seat at the front and it will feel like you're on a tour bus. This is a great way to see the city while getting where you want to go.
But these top-heavy buses are not known for speed. Be prepared for a leisurely pace—the Tube is a better option for full itineraries with less wiggle room for unexpected traffic. If you want to ride the bus for the experience, pick a short, scenic route ahead of time. A London local can give you advice on the best bus to take, regardless of where you want to go.
You cannot use cash on any bus in London. But you can use your Oyster or Travelcard. You'll need to buy these before boarding the bus at a Tube station or an Oyster Ticket Shop (more on that later).
There are more than 9,000 buses in the TfL fleet. This means the bus routes are extensive and navigating them can be daunting. Focus on key routes instead of learning the whole system. While riding, listen for stop announcements. You'll need to push a red call button to ensure the driver stops at your destination.
How to pay for public transit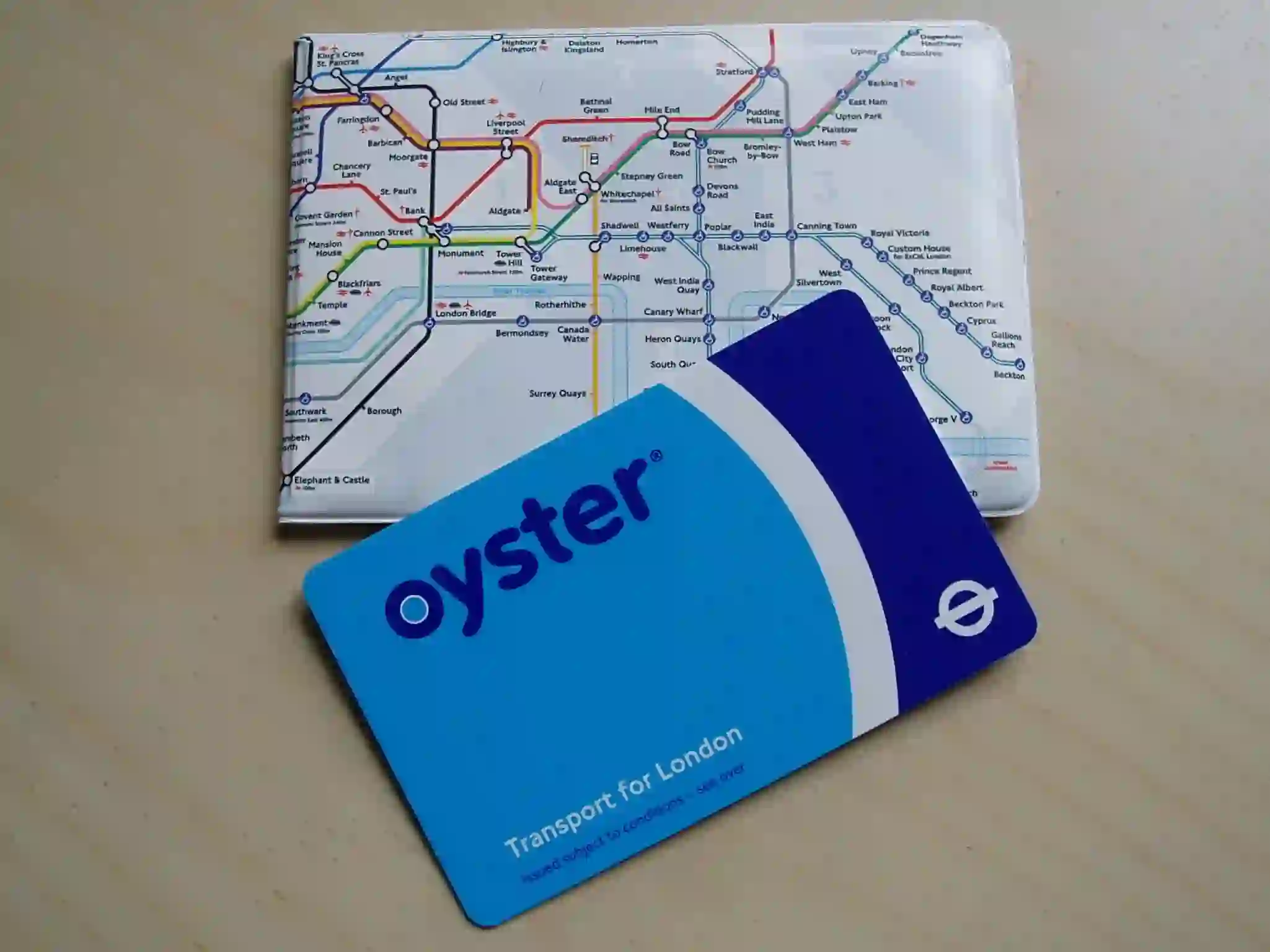 London's Underground is one of the most expensive in the world, and calculating fares can be a head-spinning endeavor. The Tube is organized into zones, which determine your fare. For example, the most-visited sites are located in Zones 1 and 2. However, to get to Heathrow via public transportation, you'll need access to Zones 1 through 6—and a ticket that will take you across all these zones is more expensive.
Oyster Cards
The most convenient way to use any London public transportation (and even the National Railways) is by purchasing an Oyster card. Locals use these adorably-named pre-loaded plastic cards every day. They only require a tap to enter and exit the Tube. Years ago, you may have felt a pang of jealousy watching Londoners speed through the turnstiles as you fumbled with a paper ticket. But now visitors can purchase Oysters too.
You can buy your Oyster online and have it shipped to your home. The moment you land in sunny old England, you'll be ready to go. This is especially helpful if you plan to take the Tube from the airport (see advice below). You can also purchase an Oyster at any station once you arrive—this just means one more line to wait in.
The Visitor Oyster card costs £5. You then pre-load it with whatever amount you think you'll need. As you ride, the card automatically calculates your fare and subtracts that amount from your total. You can always top-off your card. It will never expire, so you can save any unused credit or have your money refunded. 
Travelcards
Another option offered by TfL is the paper Travelcard. This gives you unlimited access to any public transportation for a flat rate. You can buy a Travelcard to last a day, seven days, a month, three months or six months. Travelcards can also be purchased online ahead of your trip.
If you plan on using public transportation a lot, the seven-day pass likely has the best value (it's around £4/day less than the day pass). Note: although a Visitor Oyster card is not a flat rate, it does cap the amount you'll spend in one day at or below the equivalent Day Travelcard rate. 
Single-fare tickets
Transport for London dissuades travelers from using single-fare tickets by increasing the price. The same ride will cost more with a single-fare ticket than it would with an Oyster. If you plan on using public transportation only once or twice, you can go this route. But be prepared to dust off your math skills. 
Unlike New York City's subway, all fares are not created equal in London. They are determined by the zones you enter and the time of day you ride. You will need to calculate the cost before you purchase a single-fare ticket.
In Short
If you anticipate using public transportation more than four times per day, go with the 7-Day TravelCard. 

If you'd rather not risk paying for rides you won't use, go with the Visitor Oyster Card. If you do spend a day riding the rails, you won't pay more than you would for a Day TravelCard. Plus, you'll get to tap your Oyster like a true Londoner.

If you only plan on taking public transit once or twice on your trip, go with a Single Ride ticket.
Taxis are everywhere, and they're probably not what you're used to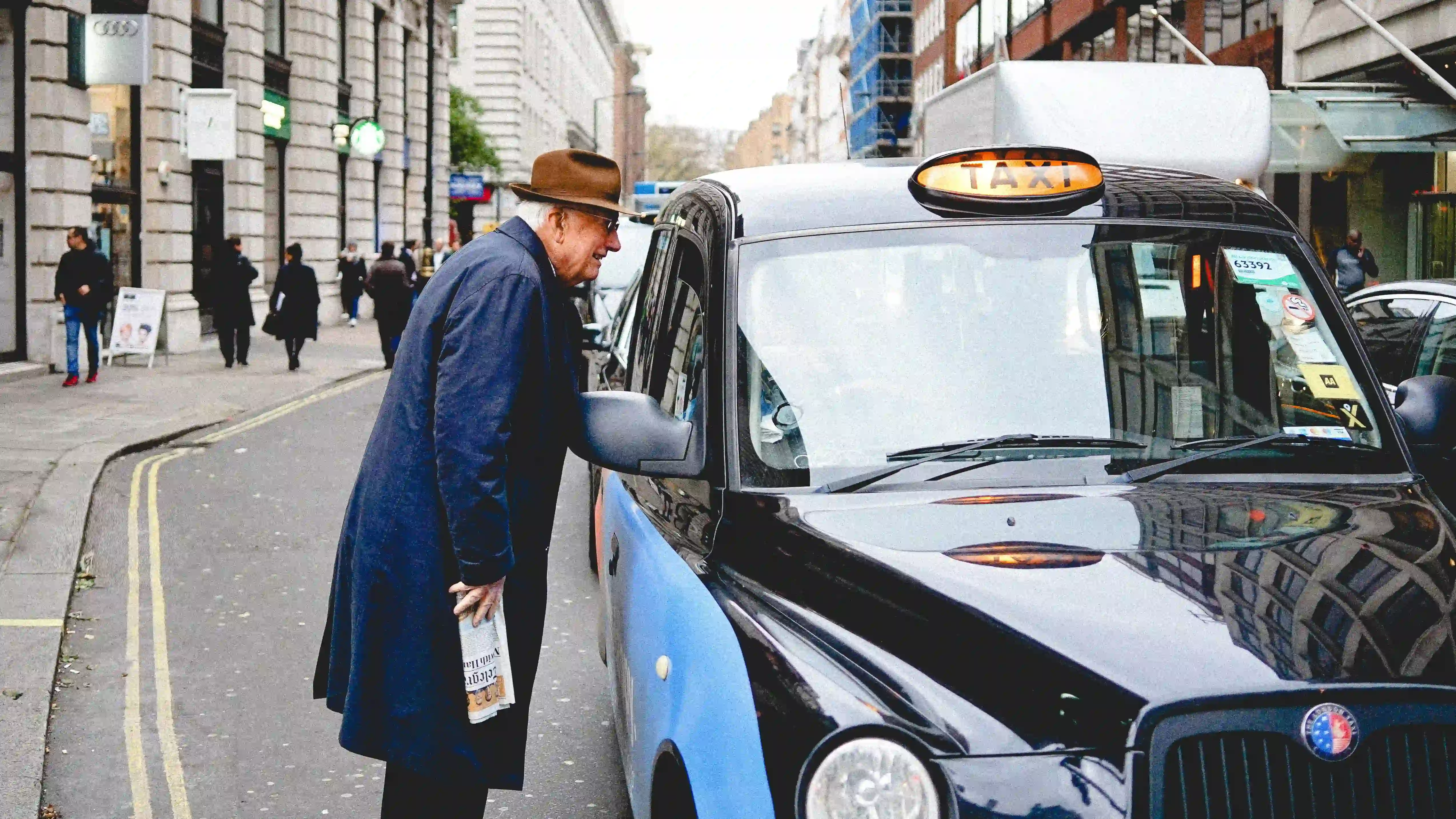 The classic cab color in London is black—slightly more difficult to spot than NYC's yellow taxis. But in high-trafficked areas, "hackney carriages" are easy to find (especially because of their unique design). As is the case in NYC, look for one with its yellow light on. If the light is off, that cab is not in service. 
A meter will tell you your fare at the end of the trip. Licensed taxis are required to have a working credit card reader. To drive one mile, expect to pay around £7 to £8. Cabs are convenient, but if your budget is top-of-mind, reserve taxis for times when you've wandered far from the Tube or are out past midnight. It's polite to tip your cabbie 10–15%, but many people simply round their fare to the nearest pound and tell the driver to keep the change.
Taxis can be booked ahead of time via phone or online, but this will cost extra. There is also a non-profit app, TAXIAPP UK, for securing a black cab (which we'd recommend).
Fun fact: In order to be licensed as a driver, London cabbies must first master "The Knowledge"—an encyclopedic memory of London's 25,000 streets and landmarks. Thought to be one of the most difficult tests in the world, The Knowledge often takes years of studying to pass.
Uber
is
available, for now… (but we don't recommend it)
As of November 2019, Uber has officially lost its license to operate in London. Although the ride-sharing app will continue to operate as both sides iron out the details, local tell us you don't really need Uber in London—public transit in the city is solid. 
Bicycles are available, but there are some things to know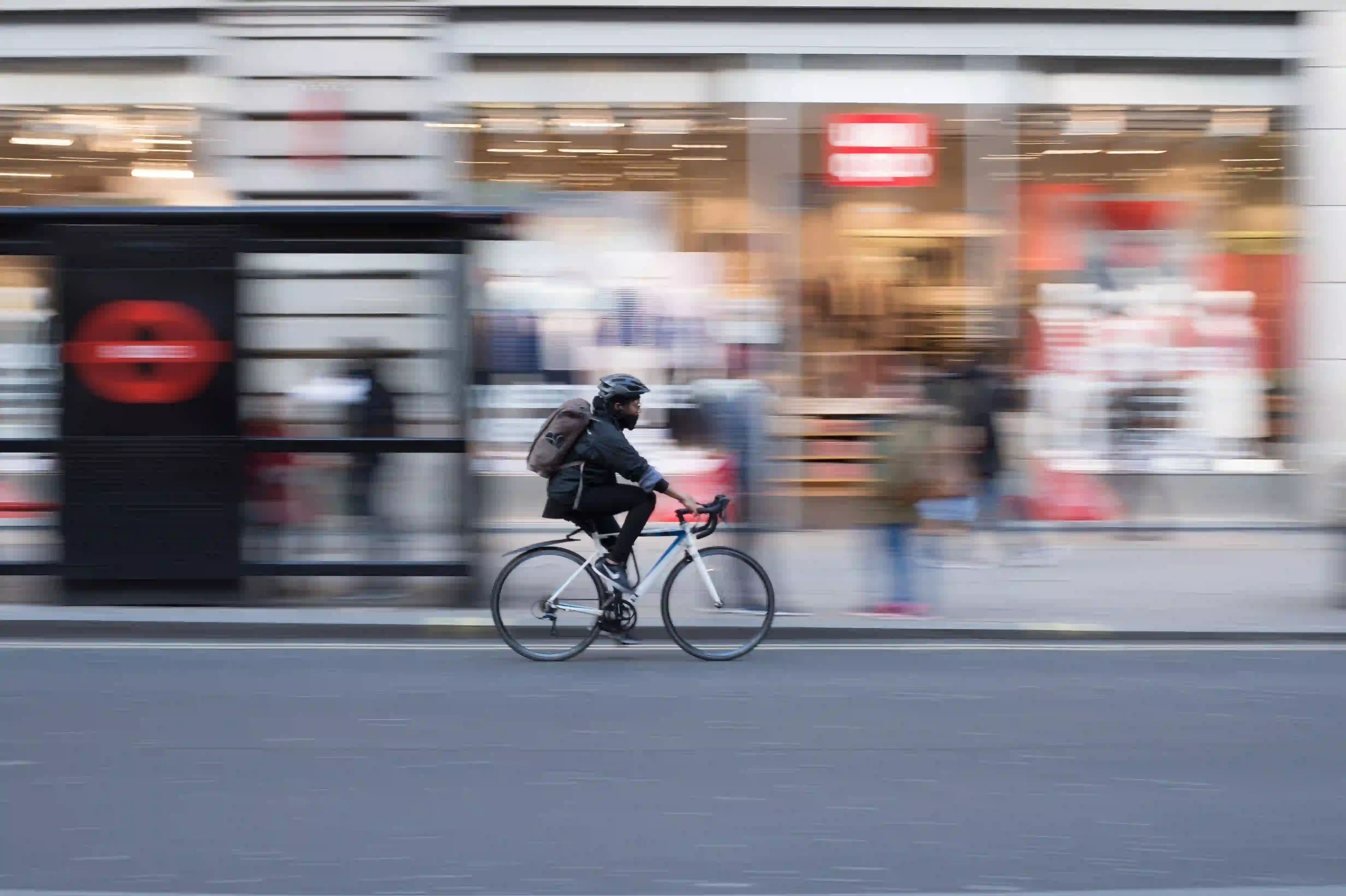 London is not Amsterdam. It's not made for cyclists, though improvements to cycling routes are continuously being made. A bike is considered a vehicle so traffic laws must be obeyed. This means riding on the left side of the road. If you're determined to tour the city on two wheels, consider consulting a local for the best paths away from traffic.  
Transport for London's bikeshare program, Santander Cycles, is a convenient way to rent a bike. Bikes can be found throughout the city and hired on the spot via credit card. You'll pay £2 for 24-hour access. As long as you return your bike to any dock within 30 minutes, you won't pay any more than that. If you ride longer, you'll be charged £2 for every additional 30 minutes.
Electric scooters are illegal to ride on the UK's streets. Don't expect to see scooter-sharing companies throughout London. However, Bird is reportedly lobbying for changes to the law and does have scooters for rent in Olympic Park.
We don't recommend renting a car
Unless you want to unlearn years of practice, renting a car is not a good choice for getting around London. Across the pond, they drive on the left side of the road. Keep in mind, cities throughout the UK have great public transportation systems too. So if you plan on traveling to Bath or Oxford, for example, there's no need to have a car when you get there.
Getting to and from London's airports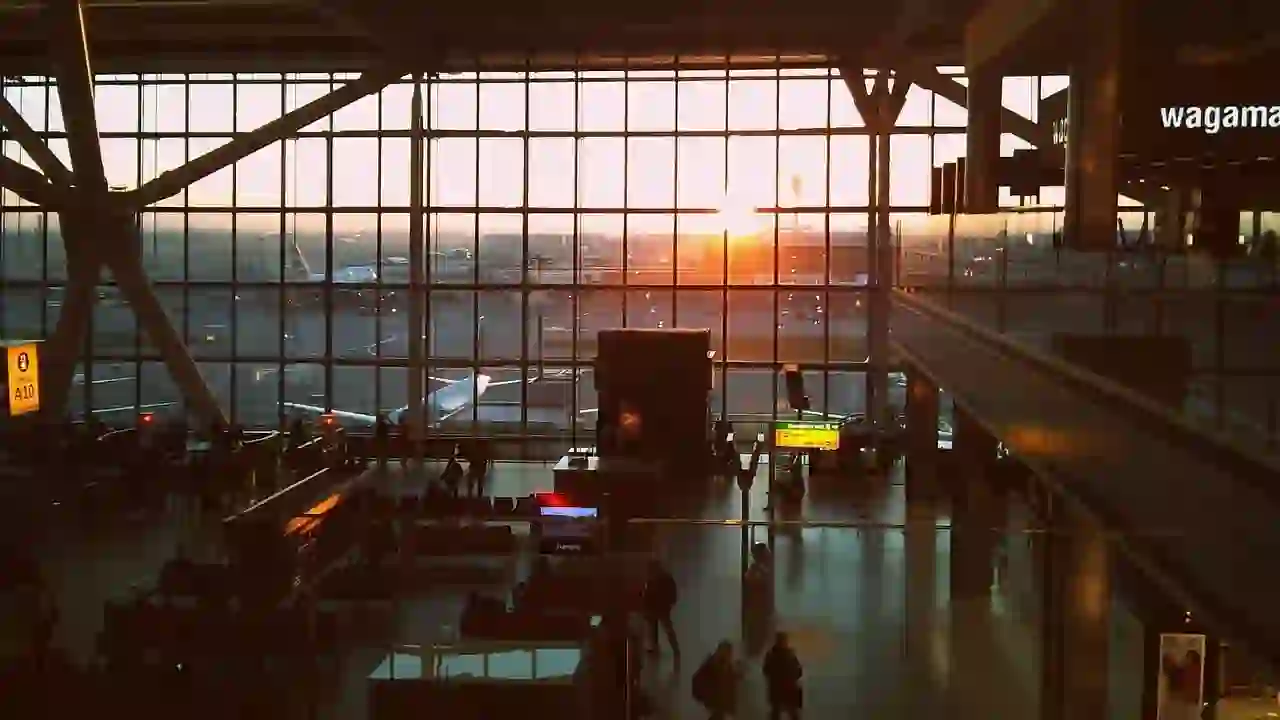 Three major airports serve London. Heathrow is the busiest and where most international flights arrive and depart. Gatwick is the farthest from downtown. London City is the smallest and so typically used for short flights to Europe. Here's how to get from each to the center of the city.
Heathrow (LHR)
Best value:

Catch the London Underground's Piccadilly Line from Heathrow and your travel time will be about an hour. A single-fare ticket is around £6. If you use your pre-bought Oyster, the fare is only around £3 during off-peak hours (peak hours occur between 6:30 and 9:30 AM on weekdays). 

The Heathrow Express

will take you by rail from the airport to

Paddington Station

in 15 minutes. But with speed comes cost. A one-way ticket is £25.

Black cabs queue at Heathrow and can easily be found. Travel times are difficult to predict due to traffic. They range from 30 to 60 minutes. This means your fare will be at least £48 and as much as £90.
Gatwick (LGW)
Best value:

The Gatwick Express

will take you by rail from the airport to

Victoria Station

in 30 minutes. A one-way ticket is around £18.

The National Express

is a coach service running direct routes between Victoria Station and Gatwick. One-way tickets can be as cheap as £8, but the bus ride will be at least 60 minutes.

Black cabs can be hailed at kiosks located in both Gatwick terminals. Your ride will be at least an hour and will likely cost more than £100. 
London City (LCY)
Best value:

The Docklands Light Railway (DLR)

can be accessed from London City and connects to the Tube. This means you'll face a transfer, but the trip will only be about 40 minutes and cost around £5. You can use your Oyster or Travelcard for payment.

Black cabs queue outside the airport. A taxi to the center of London will cost around  £30. Though convenient, traffic is always lurking. Taking public transportation will likely get you there in the same amount of time, if not quicker.
Pro tip: For advice on the best way to get to and from Luton or Stansted (two of London's smaller airports that mainly serve small European airlines), talk to a London local. 
--
With this guide of London transportation you're ready to start exploring an amazing city. But for the best transportation advice, connect with a local. Not only will they share their transit tips, but they'll design a custom itinerary based on your interests, budget, and travel style—so you'll see London like a local, not a tourist. Questions? Send us a message!