Have questions about traveling in London? Well, we've got answers! Here's our FAQ for London travelers, from how to get around to what foods you need to try.
When it comes down to it, no one knows London like a local. So to have all your London questions answered, connect with someone who actually lives there. Not only can they answer your pressing questions about London's best pubs, but they'll design an entire London itinerary based on your travel style and interests.
Basically, it's like having a best friend in London. Learn more.
Q: Do I need a visa to visit London?
A: You do not need a visa to visit London if you are coming from the US and plan to stay for less than six months.
Q: I'm in London! How do I get around?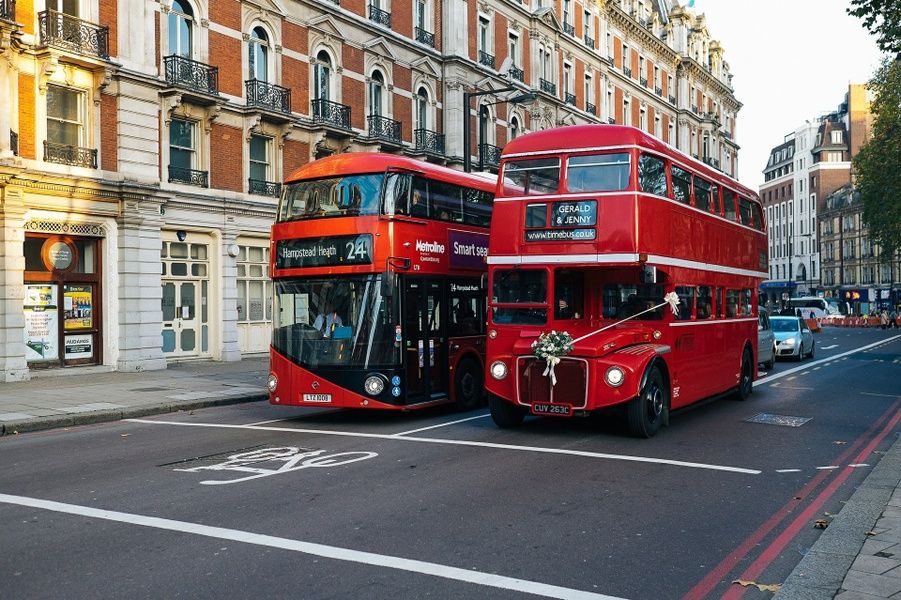 A: As the Brits say, keep calm and carry on. London transportation can seem overwhelming at first (the city is enormous!) but there are tons of ways to get around. You'll be a pro at navigating the streets in no time. Here's what you need to know:
Most Londoners rely on public transportation (so you're in good company if you don't want to rent a car).

The

London Underground

, colloquially known as "The Tube" is huge and can get you practically anywhere you want to go in the city. Apps like

Citymapper

make navigating the Underground easy.

The iconic double-decker London city buses are a good option as well. Plus, you can enjoy seeing London from the upper deck.

Black taxis in London are metered, safe, and great if you need to zip across town. But they are the most expensive option.

As of November 2019, Uber has officially lost its license to operate in London. Locals tell us this isn't a big deal. Their city's public transit is so solid that you can use that, instead.
Q: How does the Tube work?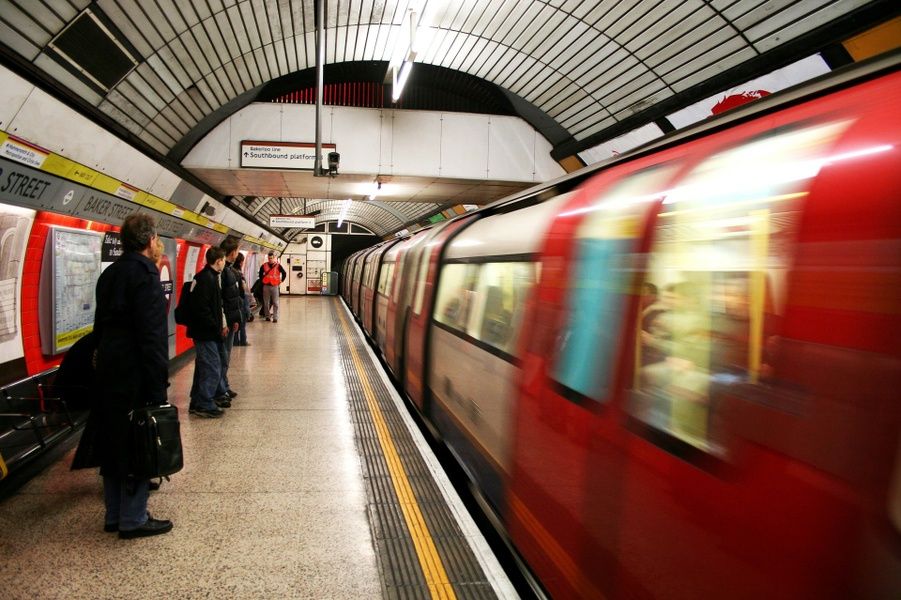 A: The Tube operates similar to most other subway systems, but if you're not used to it, it can be tricky at first. There are 11 lines that zip throughout London and operate from 5 AM to midnight every day, although certain lines do run 24-hours on Fridays and Saturdays.
To use the Tube, buy an Oyster Card. It costs £5 to buy (you can purchase Oyster Cards inside stations) and you can refill it as you go or buy unlimited travel for time periods instead. Once you have your card, simply swipe it when entering and exiting the electronic turnstiles.
You can also buy single-ride paper tickets, but we wouldn't recommend doing so unless you're only planning on taking public transportation once or twice on your trip
Pro tip: Your Oyster Card will also work on buses and express transit to and from Heathrow and Gatwick airports. So if you're out late and missed the last train, feel free to hop on one of London's night buses.
Q: Seems easy enough. What about the city? Is London safe to visit?
A: Yes! London is an incredibly safe place to visit. Just keep in mind that it is a major metropolitan area. Use common sense to stay safe: keep to well-trafficked areas, stay aware of your surroundings, and exercise caution after a late night out. Ask a London local for more safety tips if this is a concern.
Q: Cool. Since London is so big, where's the best place to stay?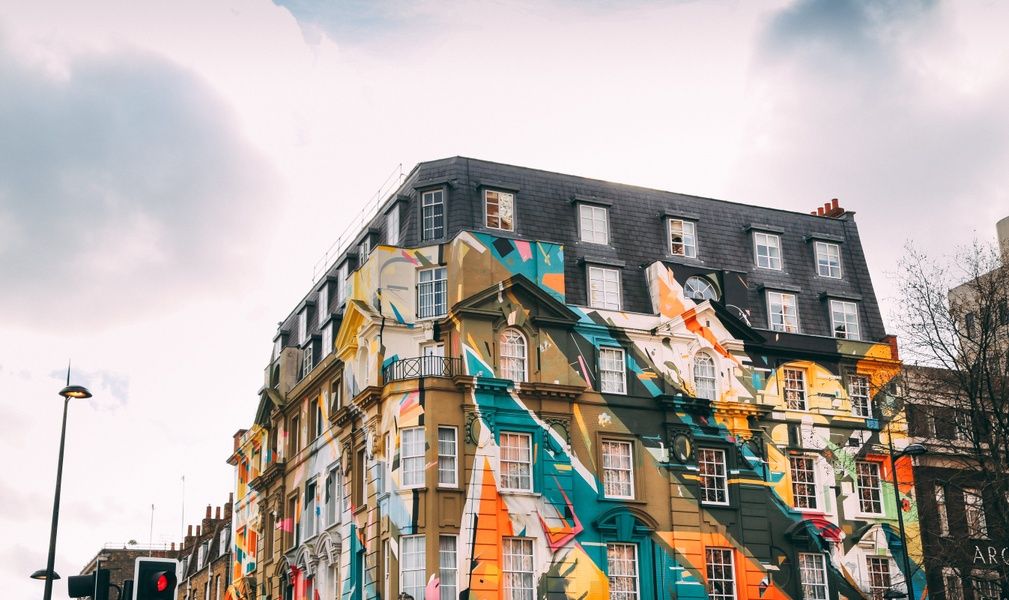 A: London has tons of neighborhoods to choose from, and each has its own personality. Where you stay depends on your budget and what kind of vibes you're looking for. These are five of our favorite neighborhoods, but ask a London local to help narrow down what best fits your tastes.
Brixton:

Residential and diverse, Brixton is a great choice if you're looking for incredible shopping, street markets, and multicultural restaurants. It's a super hip place to be, but can be bustling and noisy at times.

Mayfair

: Charming and full of cute boutiques, Mayfair bursts with old British architecture and is right next to Hyde Park. On the downside, it's expensive and hard to get to from the airport.

Shoreditch

: Hipster and off-the-beaten-path, Shoreditch a great place for coffee shops, coworking spaces, and diving into local art. However, if you're looking for clean and posh Shoreditch might not be the right area.

Camden

: Right by the beautiful Regent's Park, Camden is great for craft beer and live music. It's a beautiful concoction of traditional and modern London. Camden is a hit with travelers but has a reputation of being one of the dodgier parts of the city.

Earl's Court

: A lively, safe residential neighborhood, Earl's Court has TONS of hotels to choose from. This area is fantastic for live music at traditional pubs, but be ready to spend a lot of £££ if you stay here.
Pro tip: Although most London neighborhoods are super safe, you may find people getting rowdier in areas popular for nightlife (like Camden and Deptford) but it's rare that anyone would bother you.
Q: I've heard that London is always rainy and gray. So when is the best time to visit?
A: People exaggerate. When to visit London really depends on what you want out of your trip. But if you're looking to avoid the crowds and the worst of the rainy weather, aim to visit in early summer or early fall. Crowds are manageable this time of year, and the weather is at its most temperate.
Q: Good to know! So, what should I pack?
A: There are a few things you should definitely pack no matter when you visit:
Good walking shoes

. London is a

very

walkable city.

A snazzy set of "going out" clothes

. You'll definitely be hitting up a theatre performance or going to some high-end pubs.

A versatile, water-resistant jacket

. The UK is known for two things: fish & chips, and rain, so prepare accordingly!
Q: Speaking of fish & chips, what other British food should I try?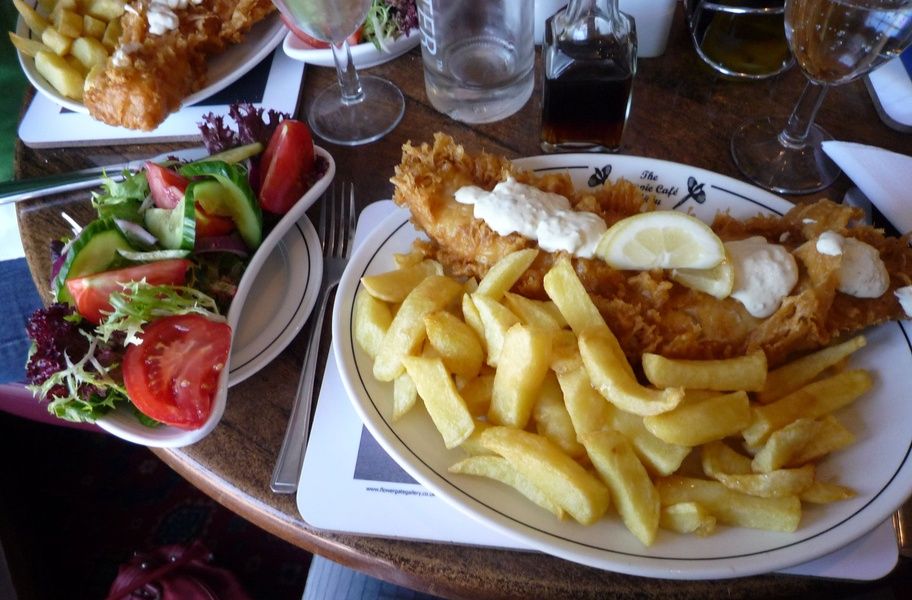 A: Now we're getting to the important stuff! You could spend months in London and still not exhaust all of its food options, but there are a few things you should definitely try when there:
Fish & Chips

: Yes, the stereotypical British staple, but it's a staple for a reason—it's delicious! You can find fish & chips stands all throughout the city, so definitely

get some local advice

on which chip shops (aka "chippies) are the best.

Meat Pies

: The UK is known for its meat pies, so make sure you indulge in one (or two) at some point. You can't go wrong with a steak and kidney pie, best enjoyed at a pub alongside a pint.

Indian Curry

: London has great curry! If you want to sample some of the best, head to

Brick Lane

, an east London neighborhood full of South Asian and Middle Eastern flavor.
Pro tip: Knowing what foods to try is easy, narrowing down the best restaurants can be tricky. Definitely, definitely, get some restaurant recs from a local.
Q: And what about museums? Which are must-sees?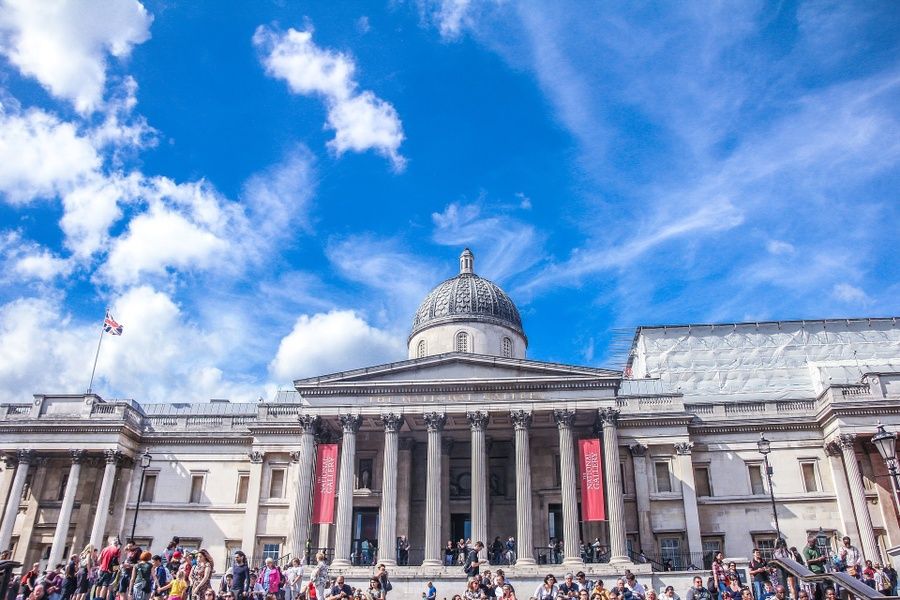 A: London museums are incredible. You'd be hard-pressed not to find something to pique your interests. Because Britain has, at some point or another, colonized most of the world, the British Museum is an absolute must-visit. You can even see the Rosetta Stone here!
When it comes to art, you can't beat the National Gallery in Trafalgar Square—it's absolutely amazing. The Natural History Museum is a great overall museum, and the Tate Modern is the go-to if you're into modern art. But really, the best part about museums in London is that most of them are free.
Q: Museums are free, but what about the rest of London? Is it super expensive?
A: As one of the most iconic cities in the world running on a very strong national currency, yes, London can be expensive. But you can still have a ball on a budget. Staying in an Airbnb, opting for free museums, and talking to a local about free activities in town is a great way to keep your trip inexpensive.
That being said, if you're looking to spend some quid, you certainly can. Indulge in accommodations in Kensington or Soho, and treat yourself to a theater performance.
Q: Any attractions that I should avoid?
A: Although most of London's big sites and attractions are very much worth a visit, there are some popular spots that aren't really worth it in the end.
Stay away from Oxford Street. Granted, the Marble Arch is cool and you'd be hard-pressed to find a better-decorated place come Christmas time, but it tends to be a more crowded version of other high streets in the city. Likewise, it's fine to check out Leicester Square, but be careful about going to any restaurants there—most are chains or tourist traps, although you can find hidden gems. That's where getting local advice can come in handy.
Q: What airport should I fly into?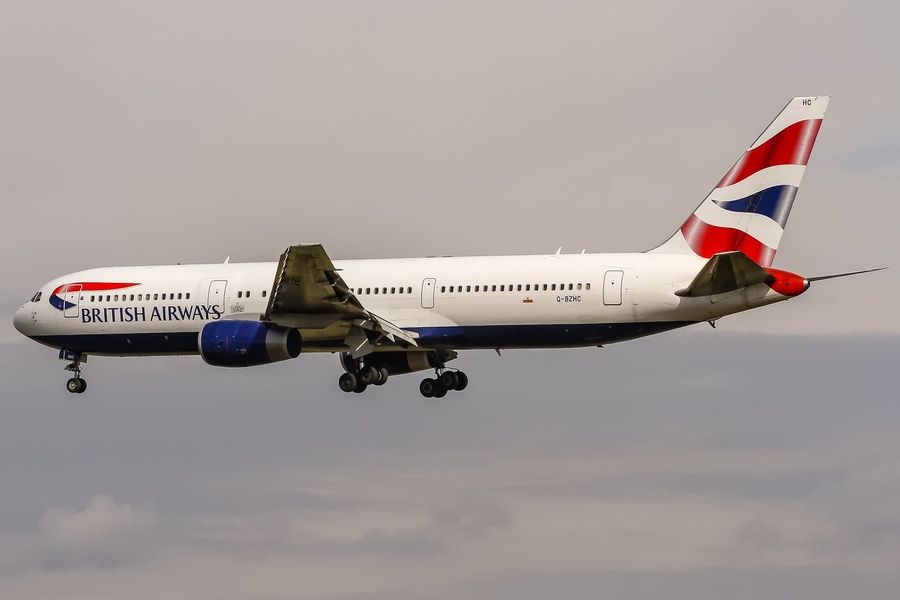 A: Heathrow is lamented for being an unnavigable maze, but is easier to access via the Tube and is ideal if you're in the western part of the city. Gatwick is a bit more manageable. You do have to take a bus or train to get to it, but it's also closer to the southern parts of the city.
Luton and Stansted are also options, though they mainly service small European airlines. All in all, Heathrow is generally more convenient—thanks to being on the Piccadilly line!
*Bonus Tips*
Don't stop in the middle of the sidewalk to take pictures. People are trying to get to work.

Stand to the right on escalators.

Don't try to make the royal guards laugh, they won't crack!

If you're eating out, tip (usually 12-15%)

Have a local help plan your trip

—they'll let you in on all of London's secrets
--
Now that we've answered your London questions, you're almost ready to take on this awesome city. For even more London insight, have a London local plan your trip. They'll answer your questions, design a custom itinerary tailored to your interests, and introduce you to the *real* London. Why see London like a tourist when you could see it like a local? Questions? Send us a message!