World-class, iconic, enlightened—whichever adjective you use to describe London, it won't do it justice. With a peerless blend of ancient history and modern energy, there's a reason London is one of the most well-known cities in the world. Whether you're just passing through on a greater Eurotrip or spending the week there, here are the 15 places to visit in London that you can't miss.
London is full of amazing places that don't make it into guidebooks or internet lists like these. To get a look at the *real* London, have someone who actually lives there design your itinerary. They'll reveal local gems, tell you which tourist traps to avoid, and suggest the best places in town for fish and chips. Learn more.
#1: The City / The London Bridge / The Tower of London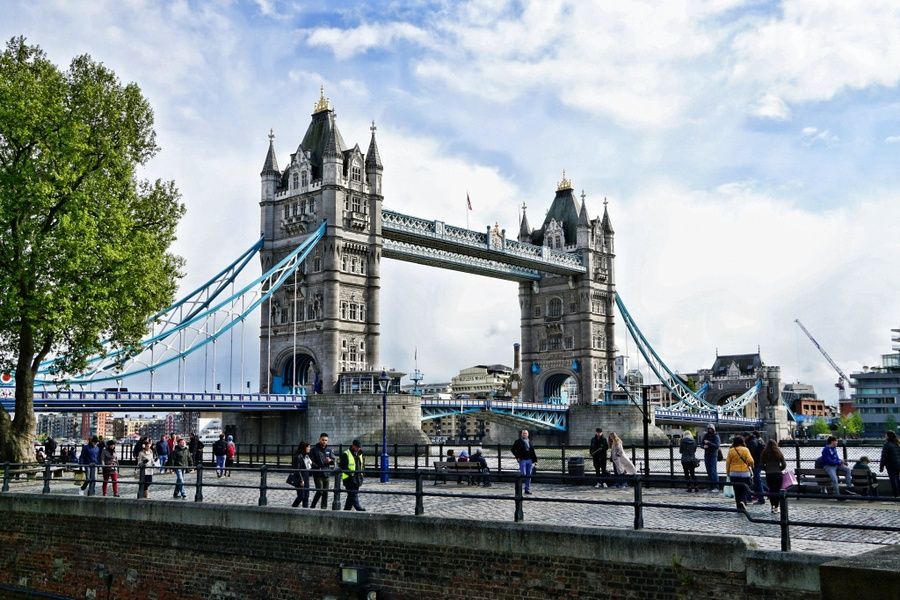 In London, going to "The City" means going back to where it all started. The district known as the City of London was founded nearly 2000 years ago by the Romans, and it's a must-visit if you want to connect with the historical roots of one of the greatest cities of the world.
This is where you'll find London Bridge, as well as the legendary Tower of London. These iconic sites in London's ancient center definitely appeal to the swords, armor, and storming-the-ramparts types—as well as the history nerd in all of us!
#2: Buckingham Palace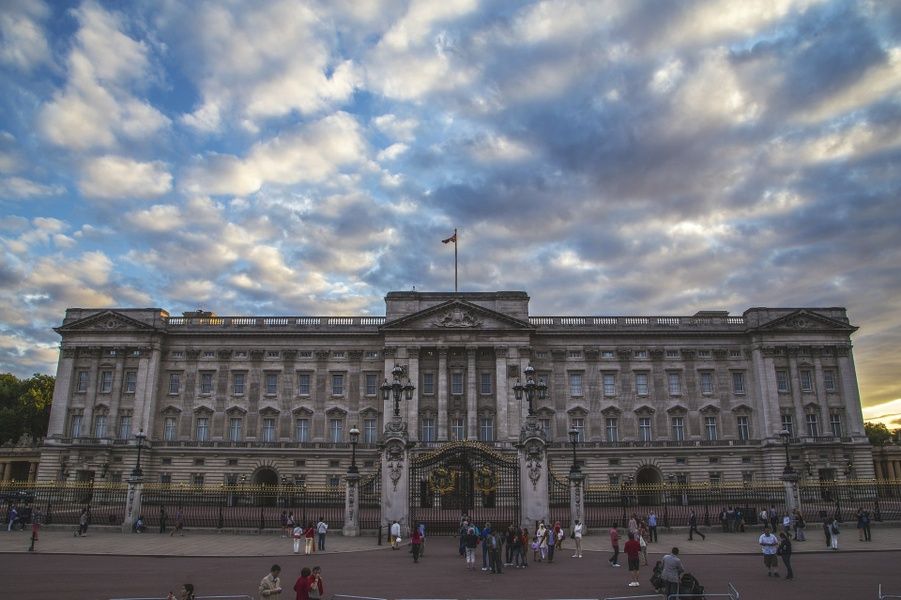 Prince Harry might be off the market now, but that's no reason to skip out on going to Buckingham Palace. It's the physical representation of the British monarchy, and you could hardly swing a trip to London without seeing it at least once.
If you know about Buckingham Palace, you probably also know about the Changing of the Guard—the part-ritual, part-parade ceremony that happens every time the palace's protection is handed over to a new batch of troops.
Pro tip: The Changing of the Guard only happens at certain times of day, so we'd recommend connecting with a Londoner for tips on when to arrive and where to view the festivities.
#3: Historically-significant pubs (and there are
lots
)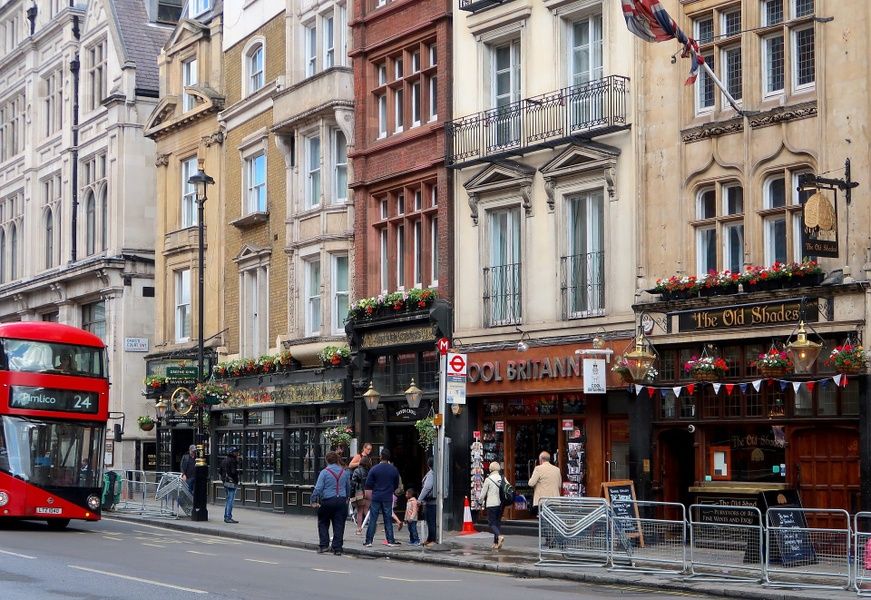 The UK is known for its love for pubs, so it's only natural that you're going to dive into at least a few—for a pint or a meat pie, or preferably both—while in London. But pubs in London aren't just home to good ales! Many famous authors and musicians from Charles Dickens to Paul McCartney did their best work in pubs.
Our advice: get a Londoner to customize a pub crawl for you according to whose footsteps you want to follow! Seeing Mark Twain's favorite Ye Olde Cheshire Cheese is a definite must, and who knows, you might get hit with some inspiration while you're there as well.
#4: The London Eye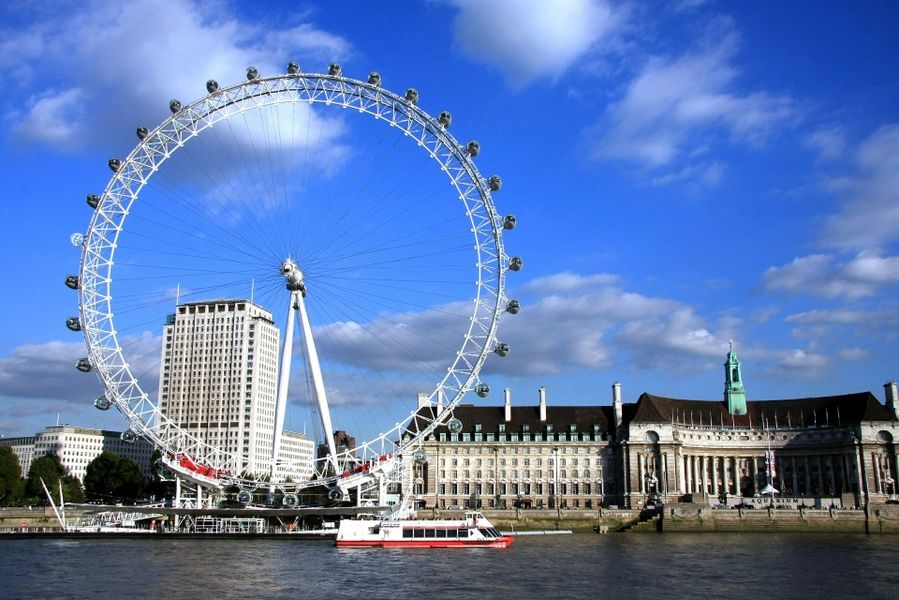 If old pubs bring out the history and literature of London, then the London Eye pays homage to the energy of modernity that fuels the city of today. A giant Ferris Wheel with stunning 360° degree views of London from the top, it's become a permanent resident of the London skyline since it was built in 2000 to celebrate the new millennium. Given its scenic position right on the River Thames, you'll be hard-pressed to find a more picturesque view anywhere in the city.
#5: Hyde Park / Speakers Corner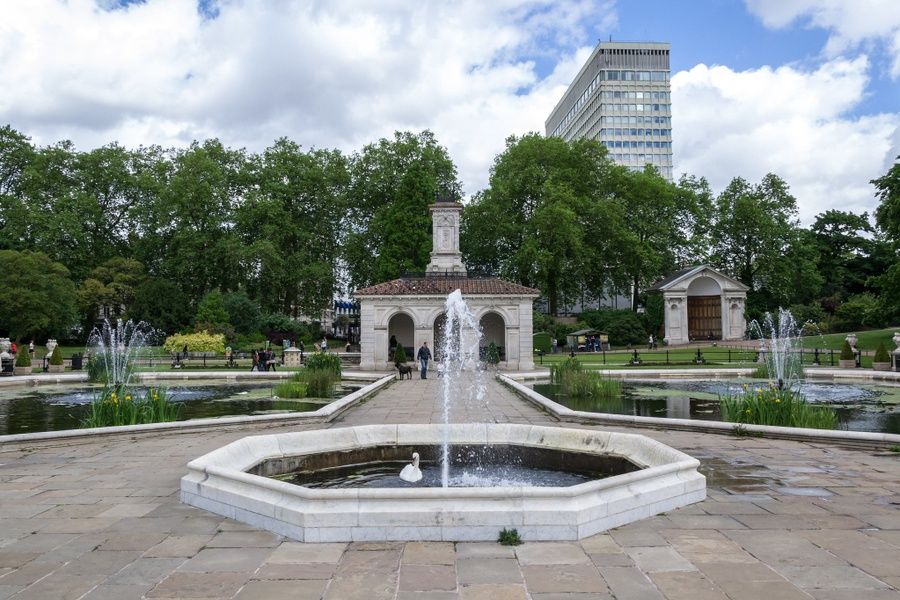 Now, London isn't necessarily known for its sunshine—but when the sun does eventually pop out, jump at the chance for a stroll through Hyde Park. Hyde Park is a stunning retreat from the metropolitan hustle and bustle of central London, and features everything from majestic swans to the Princess Diana memorial.
A visit to Hyde Park also warrants stopping by Speakers' Corner in the northeast corner of the park. The Speakers' Corner is where both average joes and famous people, like Karl Marx and George Orwell, have celebrated their right to free speech by hosting public debates, speeches, and other open-air discussions for all to take part in.
Pro tip: There's no shortage of secret spots and side trails throughout Hyde Park. Having a London local plan your trek is a sure fire way to make sure you see the best the park has to offer!
#6: The Natural History Museum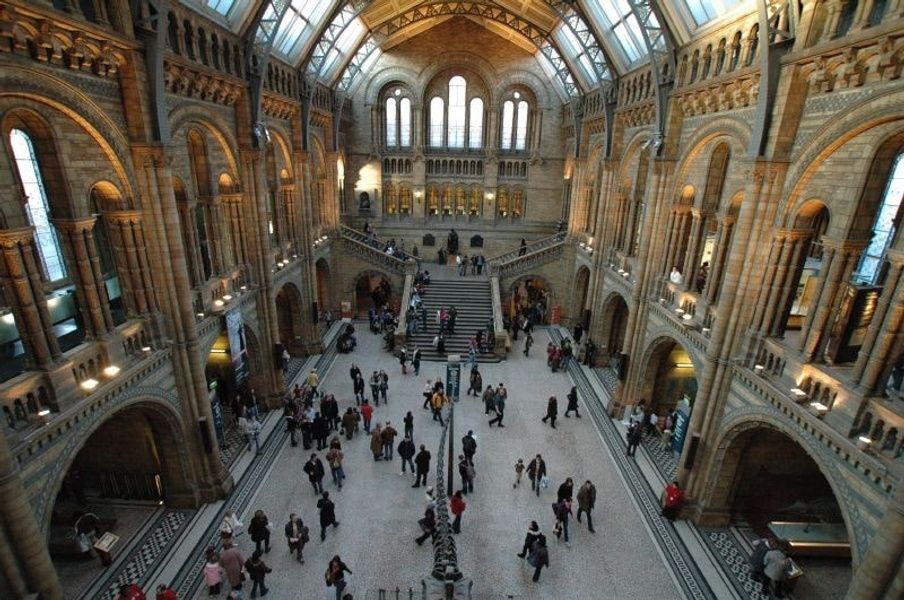 The Natural History Museum in central London trumps its counterparts around the world. The museum doesn't just have in-depth exhibits on space, dinosaurs, and wildlife—they take it to the next level through their "Lates" program. Lates takes place on Friday evenings when the museum stays open after hours for a party featuring food, drinks, and talks geared for a more mature audience. Or, if you really want to get down, you can throw yourself into the middle of a the 3-DJ-battle at the Museum's silent disco held the last Friday of every month!
#7: Abbey Road / Camden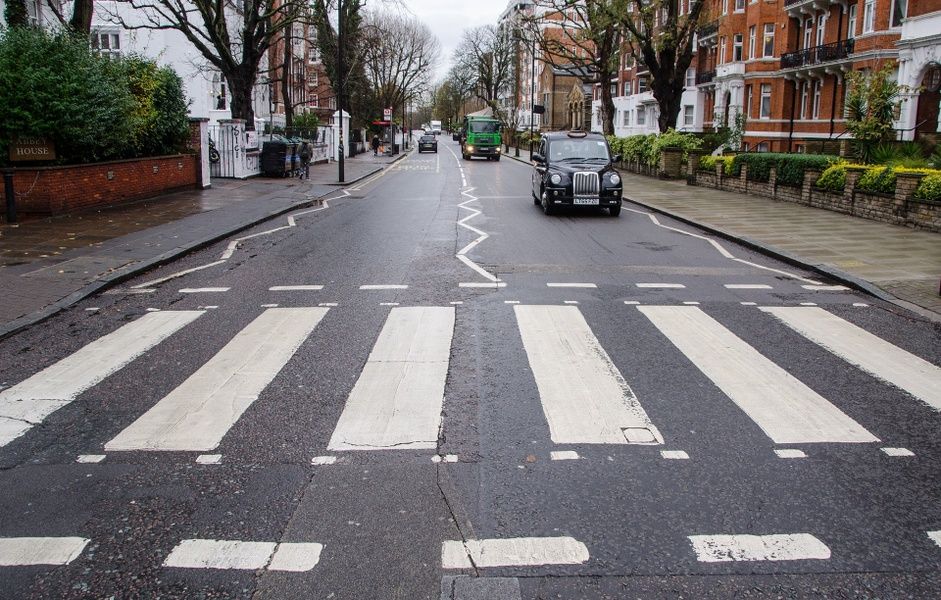 The borough of Camden in northwest London is a hidden jewel you should definitely spend some time exploring. Most people who visit the area simply risk traffic to duplicate the Beatles' infamous Abbey Road album cover (and to see the iconic studio located nearby). But don't ditch the neighborhood afterward! Not only does it have scenic waterways and markets, but it also hosts the London Zoo and Camden Catacombs as well.
Pro tip: A custom itinerary from a Londoner is the best way to help you weave your way through Abbey Road and the Camden Catacombs, plus they can suggest the best pubs to check out!
#8: The Globe Theatre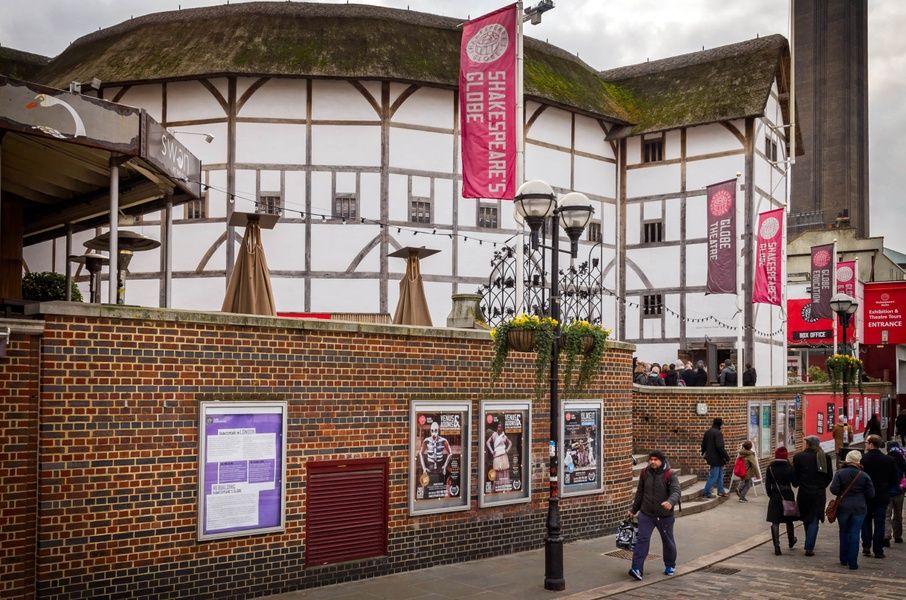 Watching a Shakespeare play in London is a lot like listening to jazz in New York. There's something so special about being in the genre's birthplace that regardless of how you feel about Shakespeare, seeing a live Shakespeare play in London is a must-do. Of course, there's no better place to see a Shakespeare play than in the Globe Theatre itself.
#9: Warner Bros. Studios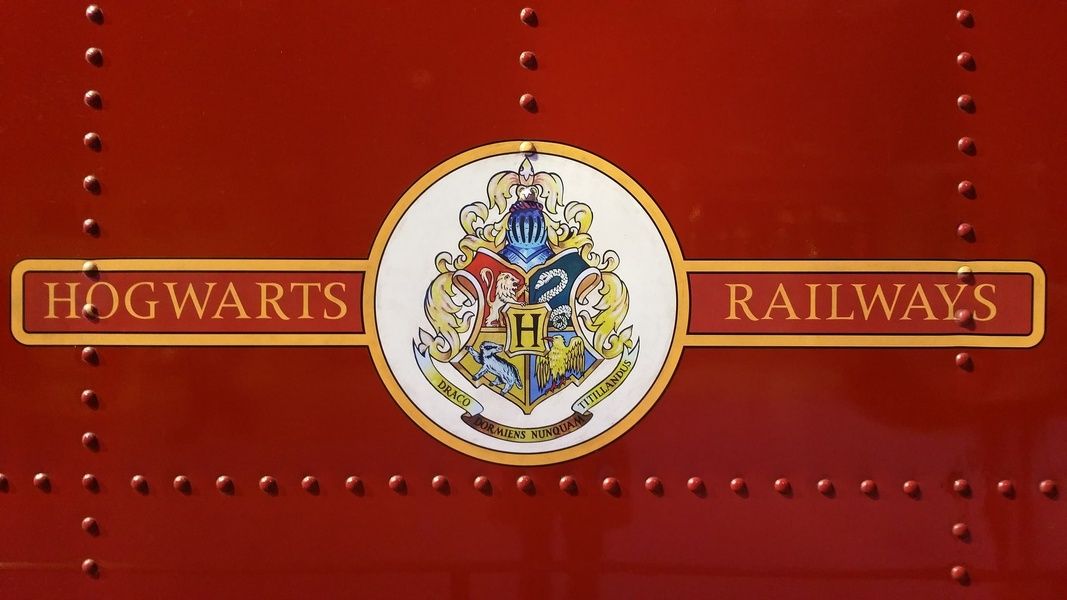 The magic of Shakespeare isn't the only thing that's swept from London to dazzle the rest of the world. Harry Potter has stolen the hearts of millions and much of its magic stems right from the streets of London themselves. See how the films brought the magic of the books to life by paying a visit to the Making of Harry Potter tour at Warner Bros. Studios. It's just a short ride from Euston Station (and Muggles are allowed)!
#10: Leake Street Graffiti Tunnel / Leake Street Arches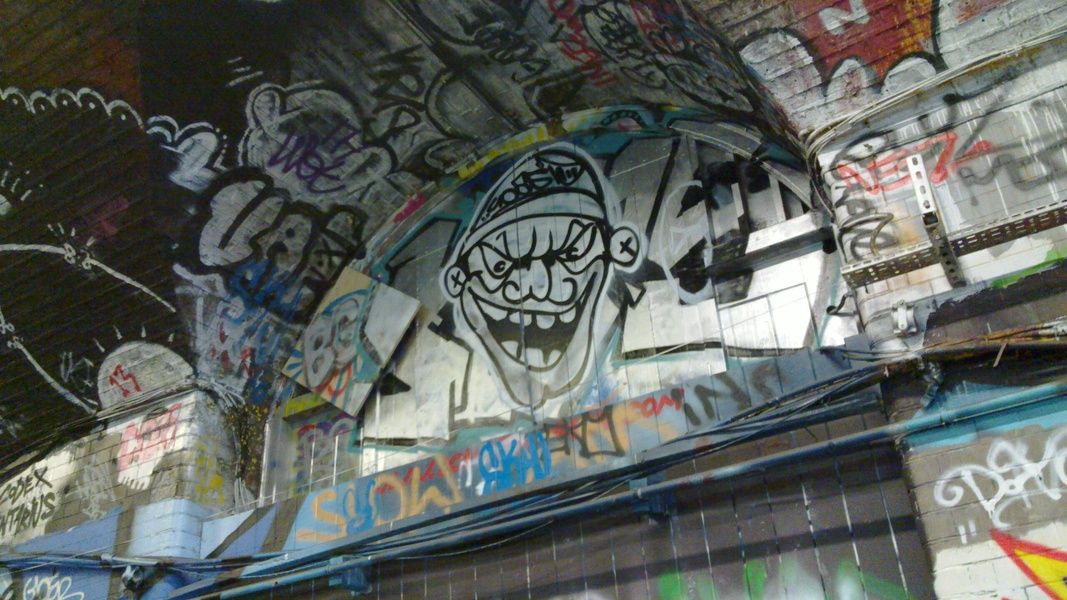 London is a city that has a life of its own, and The Leake Street Graffiti tunnel is proof of that! It runs under the Waterloo train station and is one of the few places in London where graffiti and street art is tolerated (even though it's still illegal).
Local artists are constantly retagging the tunnel, so the artwork changes and morphs with time. Additionally, the tunnel is part of a greater expanse known as the Leake Street Arches—an underground hub of markets and attractions which is undergoing a facelift and will soon be one of the focal points of urban culture and expression in London.
Pro tip: The Leake Street Arches are full of history and cultural expression that's unique to London. To learn about the intricacies of the arches and which dives in the area have the best food, ask a local.
#11: Big Ben / Westminster Palace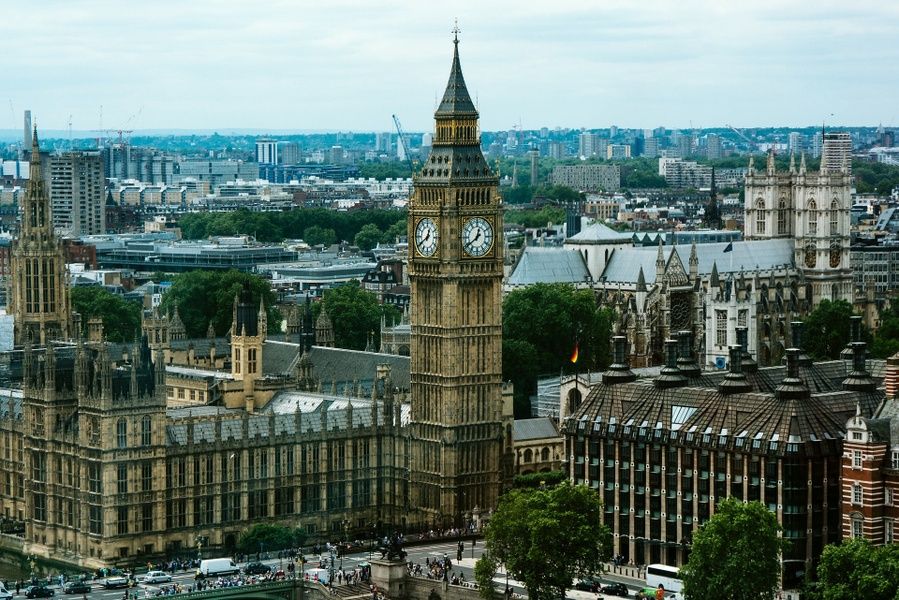 Just across the river from Waterloo Station is Big Ben, perhaps the most iconic element of the London Skyline. Big Ben is part of the Palace of Westminster, which is the political heart of the UK and where the two houses of Parliament meet. Even if you're not the political type, the arched ceilings, tapestries, and statues that fill the Westminster complex will definitely make your jaw drop.
Pro tip: As of 2019, Big Ben (while still visible) is undergoing a facelift. It's definitely still worth seeing, just be prepared to take in some scaffolding as well!
#12: The Glad
If you had to choose just one pub to go to in London, it'd have to be the Gladstone—or simply "The Glad" as locals call it. The pub itself isn't the oldest, and it's probably not the fanciest, but you should go there if you really want to experience the "soul of London". It has that intimate connection to a community that every historic English pub should have, but also doubles as a music venue that hosts local folk bands as well as bigger names like Ellie Goulding.
#13: The Thames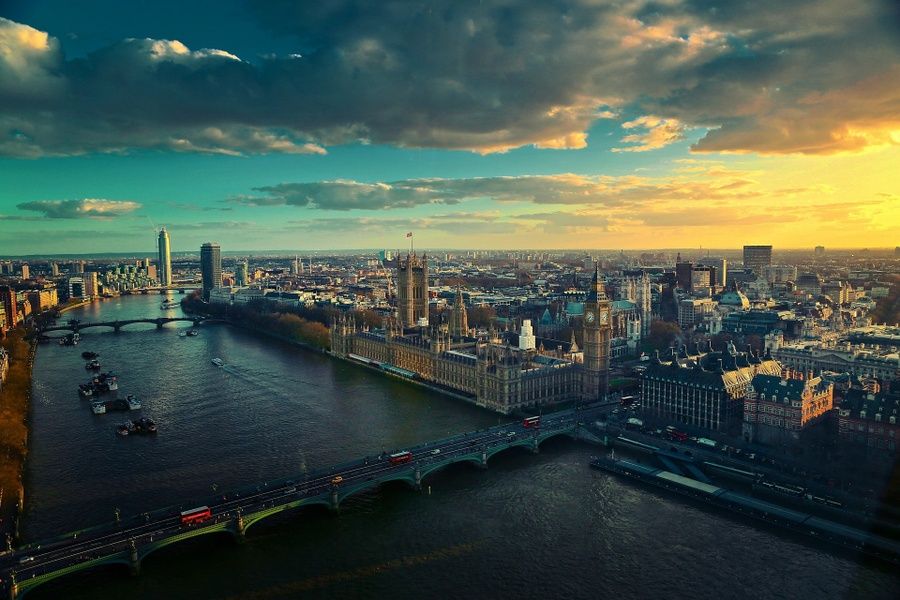 The River Thames runs through the center of London, so you'll end up crossing plenty of times whether you're planning to or not. Still, you should make it a point to consciously enjoy the river since it's as much the face of London as Big Ben. You can walk along the section closer to the City of London for views of the Millennium Bridge and the Globe Theatre, or stick to the Westminster area for some of the more classical traveler views.
Pro tip: There's more to the Thames than just pretty views and restaurants. Connect with a local to get guided through Mudlarking–the muddy way of connecting with London artifacts of centuries past as the Thames' tide comes and goes.
#14: National Portrait Gallery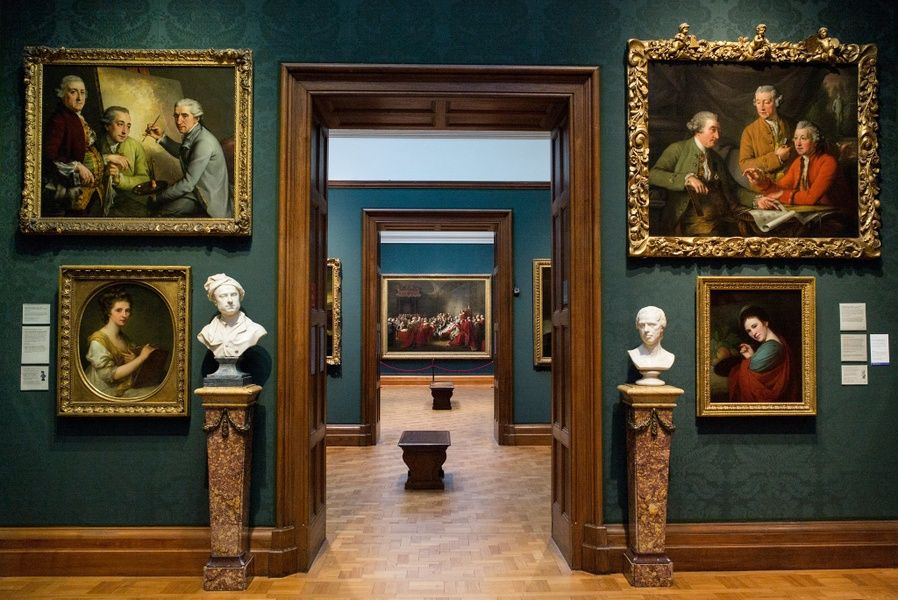 It's special to have a gallery dedicated strictly to portraits of people, and London's National Portrait Gallery boasts one of the most prestigious and expansive collections in the world. If you appreciate art, you'll likely enjoy browsing portraits of some of history's greatest figures, like Shakespeare and Queen Elizabeth I. The real secret to getting the most out of the gallery is visiting on Friday nights when there's a live DJ and a pop-up bar.
#15: Brixton: The Ethnic Soul of London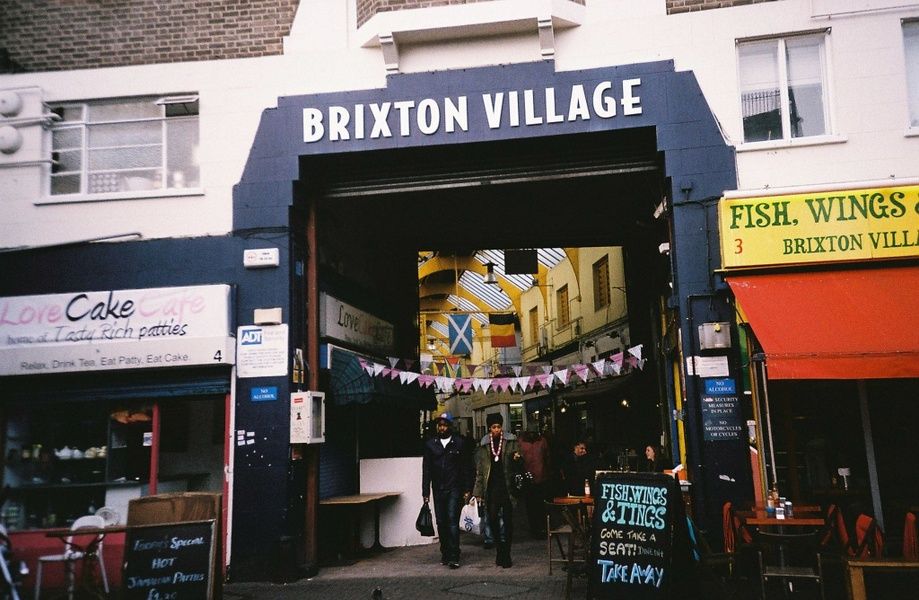 The beauty of any world class-city like London is getting to experience different corners of the globe, all in within walking distance. If you're craving ethnic food in London, the Brixton neighborhood in London's Lambeth borough is one of the best places to do so. It's a soulful place with hundreds of shops and some of the best Afro-Caribbean food in the city. There are tons of markets like Brixton Village and Electric Avenue, where you can shop for all sorts of exotic spices and other trinkets. If all else fails, Brixton is also a great place to simply grab a cup of coffee, get lost on purpose, and see where your feet take you!
--
With this list of 15 amazing places to visit in London, you're almost ready to start exploring this incredible city. For a trip that goes even deeper than an internet list, have a local design your itinerary. They'll develop a customized travel plan based on your interests, budget, and travel style—plus they'll suggest hidden gems and local favorites that don't make it into guidebooks. Questions? Send us a message!