It would take decades to do all the amazing activities London has to offer—which means narrowing down your options is no small feat! That's why we've compiled this list of 14 amazing things to do in London, from essential travel activities to one-of-a-kind local customs.
These 14 things to do in London are pretty amazing—but for a real sense of the city, have someone who actually lives in London plan your trip. They'll create a custom London itinerary based on your interests and travel style, which means you'll experience London like a local, not a tourist. Learn more.
#1: See all the big landmarks (but do it like a local)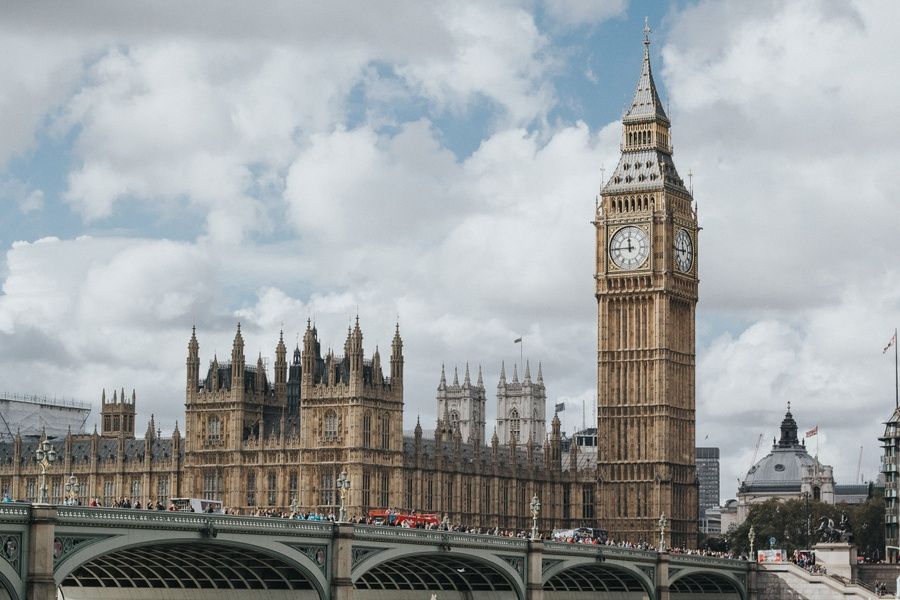 Let's get the obvious out of the way first: those London landmarks you grew up hearing about are totally worth a visit. Iconic spots like Big Ben, Westminster Abbey, and the Tower of London are famous for a reason—they're absolutely incredible!
That said, we wouldn't recommend checking them out with the tourist crowd. Rather, connect with a London local for information on how and when to see the sites like the locals do. Example: did you know that London's famous Natural History Museum actually hosts a silent disco the last Friday of every month? Seeing London like a local is just so much better.
#2: Check out Speaker's Corner in Hyde Park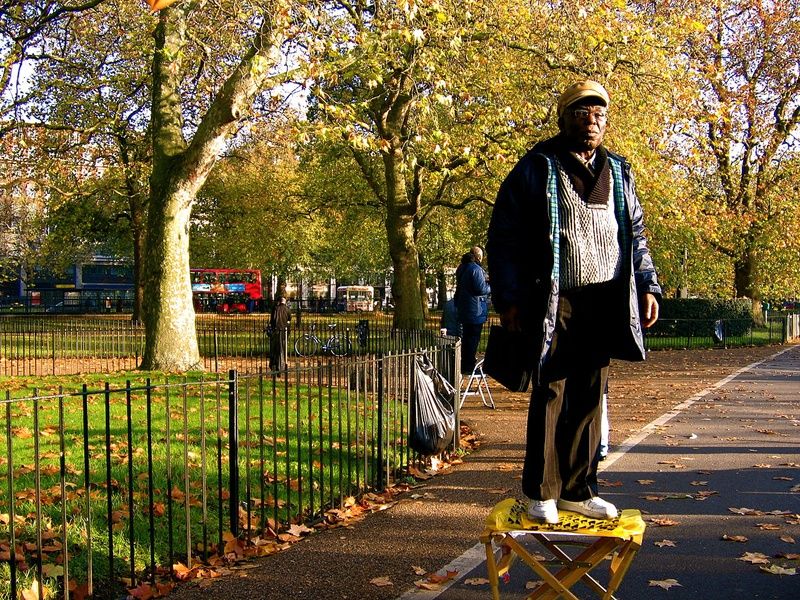 One of the jewels of London is Hyde Park, 350 acres of idyllic green smack dab in central London. Besides giving Londoners a much-needed retreat from the metropolitan bustle, a hidden corner of Hyde Park also gives them a chance to speak their mind.
In the northeast tip of the park you'll find Speaker's Corner, an epicenter of free speech and expression. Enjoy whatever open-air debates, speeches, and demonstrations happen to be going on. Maybe you'll even join in yourself—if you're feeling as bold as George Orwell, Vladimir Lenin, or any of the other famous figures who have taken a stand on the corner.
#3: Go "Mudlarking" along the Thames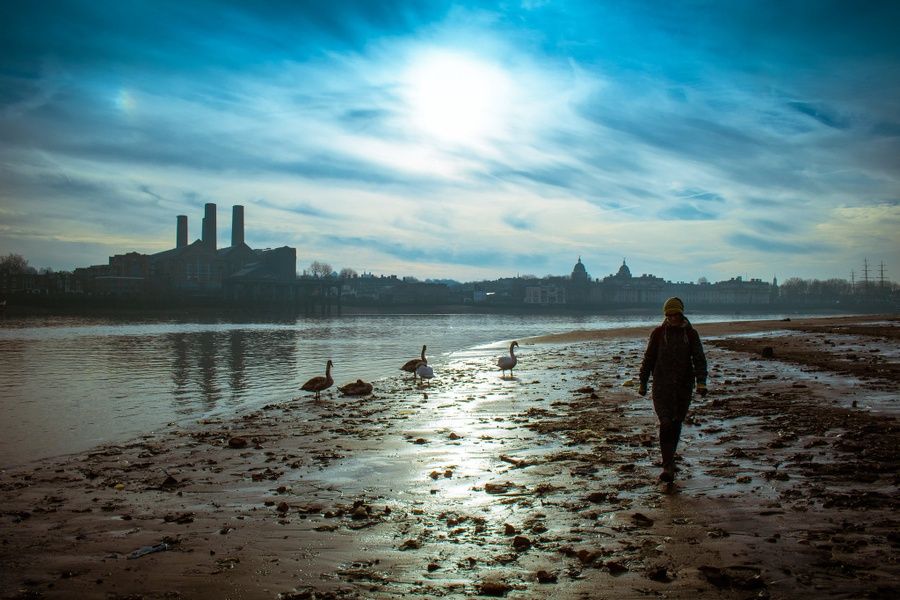 The River Thames is known for scenic views and riverside strolls—but the river also contains an immense collection of hidden treasures. Our advice: roll up your sleeves and go "mudlarking"—treasure hunting in the mud of the Thames when the tide recedes.
For a different kind of adventure, grab some rubber gloves, read up on the safety precautions, and go digging for buried (muddy!) treasure! Who knows, you might find some Victorian-era relics.
Local tip: Dying to go mudlarking but have a big suitcase? Store it in one of LuggageHero's London locations! They operate in 100+ places in London, so it's easy to find a place to store your luggage.
#4: Witness the Changing of the Guard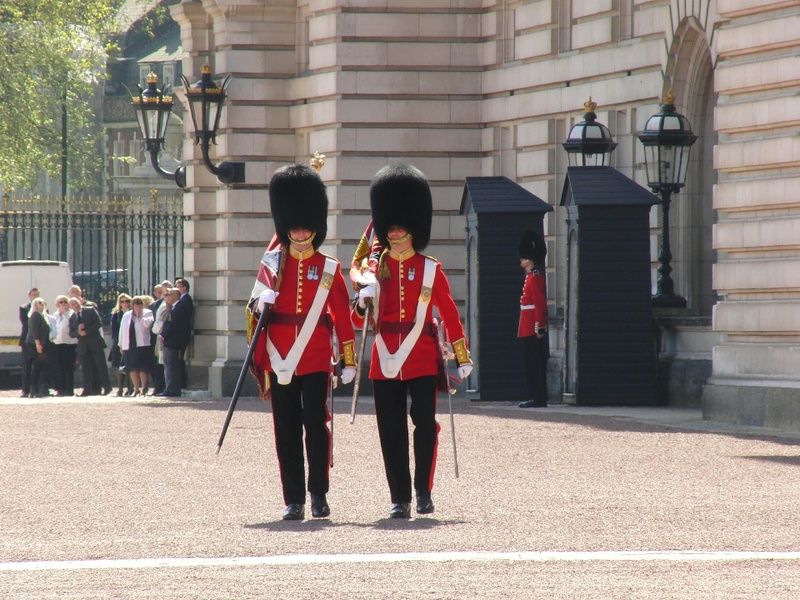 There's something special about watching time-honored traditions, which is why watching the Changing of the Guard is so cool—you can feel the echoes of history! This unique military ceremony dates back centuries and still happens daily at three locations: St. James' Palace, Wellington Barracks, and Buckingham Palace.
Local tip: Don't bother trying to talk to the soldiers. They will not break.
#5: Have a drink at one of London's many historic pubs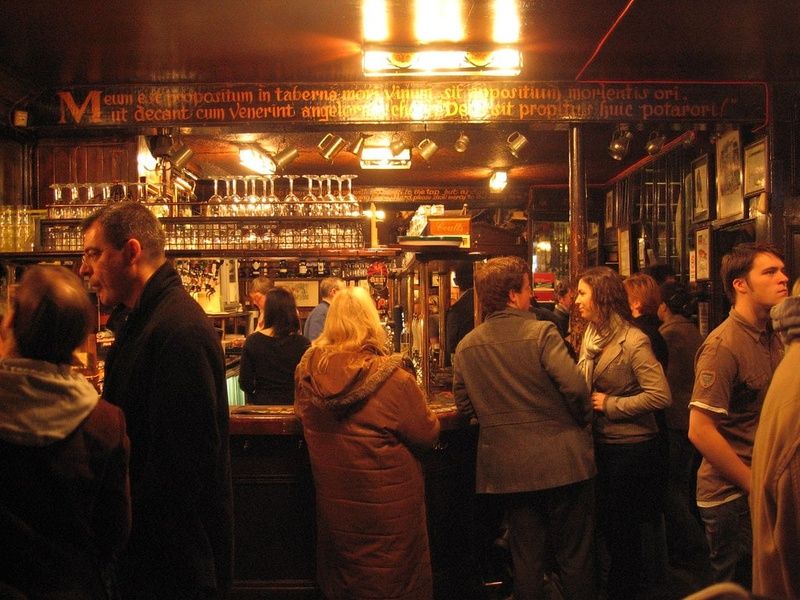 We'd definitely recommend having a pint or two at one of the city's awesome historical pubs—places that have been around for literal centuries.
The Prospect of Whitby dates back to 1520 (so who knows—maybe Shakespeare quaffed some ales there). Some of our other faves include the Lamb and the Flag (where Charles Dickens drank) and the Mayflower (which claims a connection to The Mayflower, itself)—but you should definitely see what locals say about the best historical pubs to hit up in London.
#6: Indulge in some classic British food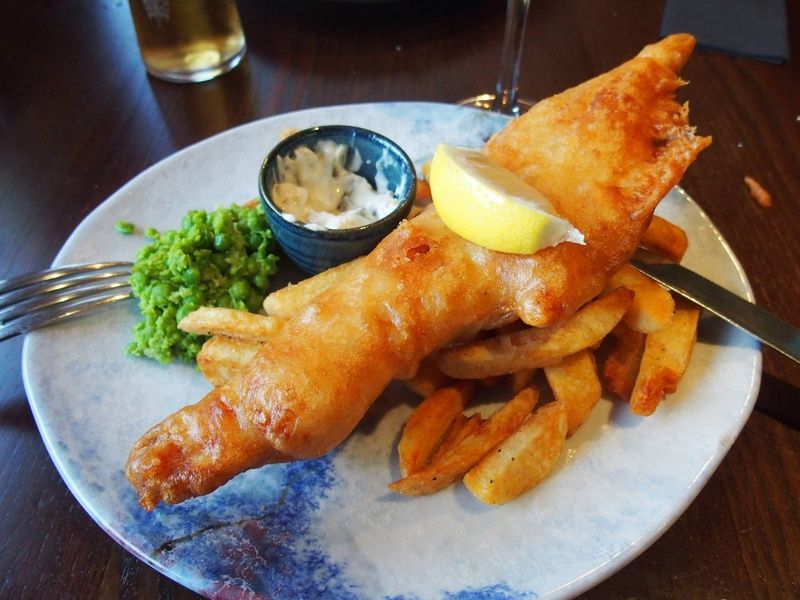 When it comes to getting a taste of London, there are two dishes to go for: fish n' chips and meat pies. Fish n' chips is easily the most well known English dish: it's simple, and you can find it served all throughout the city (especially at special fry shops affectionately known as "chippies"). Meat pies are a bit of a different story. They're a bit more varied (though you can't go wrong with a classic steak and kidney pie) and best enjoyed in a pub.
#7: Explore the tremendously cool Trafalgar Square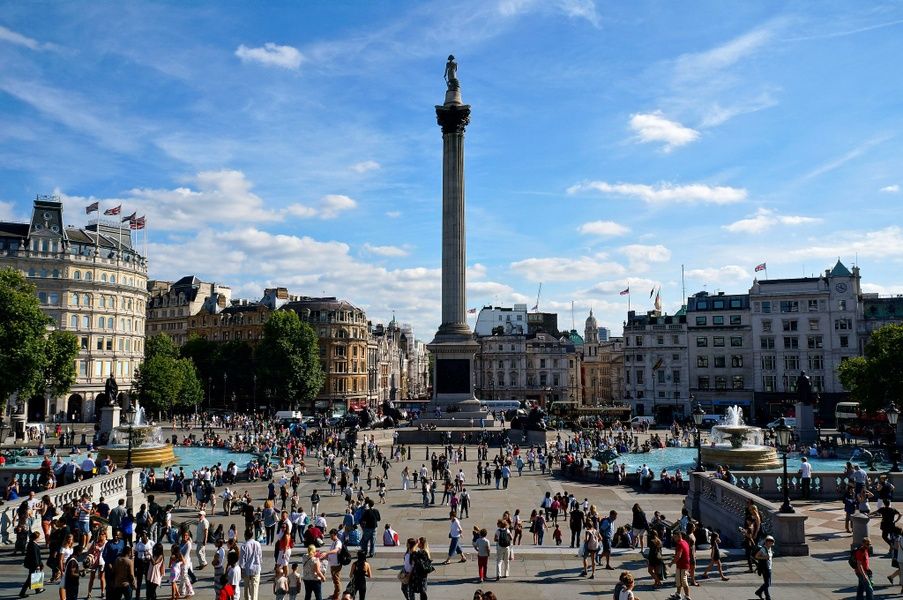 If you're looking to hit up some of London's coolest attractions, Trafalgar Square is an excellent place to start. Not only is Trafalgar Square close to many popular spots—like the National Gallery, Nelson's Column, and Saint-Martin-in-the-Fields church—but it's a lively place to explore itself. Londoners gather here for celebrations, demonstrations, and any other big, city-wide events.
Local tip: With so many places to see and things to do, Trafalgar Square can feel overwhelming—and it's easy to end up at a tourist trap. Ask a local for their recs in this area.
#8: Ride the London Eye for the best view in town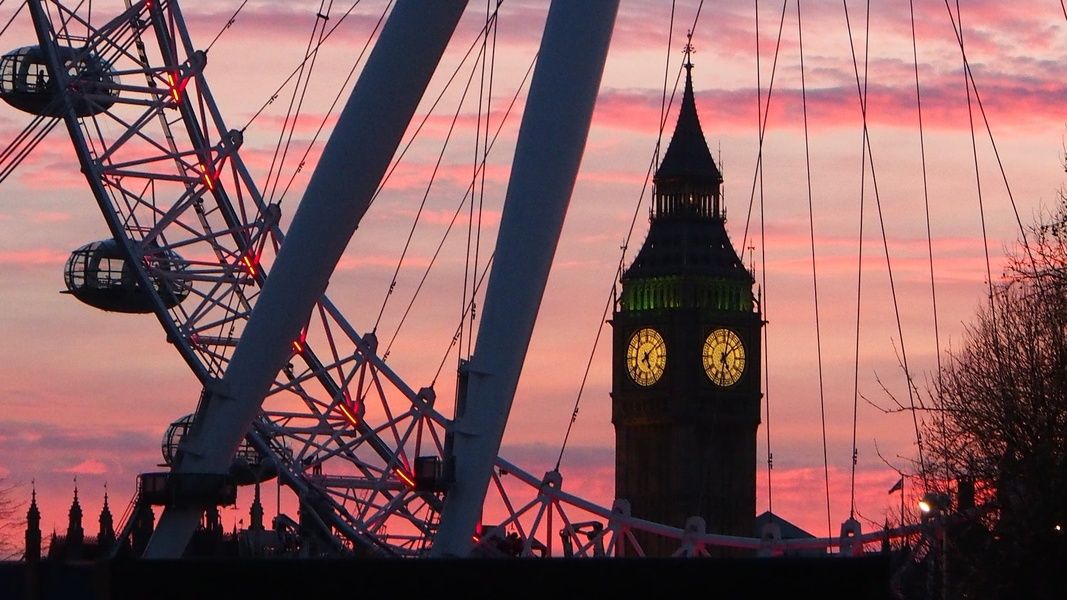 The iconic Ferris wheel known as the London Eye is one of the most well known and gorgeous features of the London skyline. It's definitely worth catching a ride to a 440-foot, 360-degree view of London and the River Thames. There's rarely a "bad" time to catch the view from the London Eye, but if you can swing it at sunset you won't be sorry!
Local tip: Tourists flock to this famous Ferris wheel, so keep in mind you'll find crowds at this attraction.
#9: Catch a free performance at Covent Garden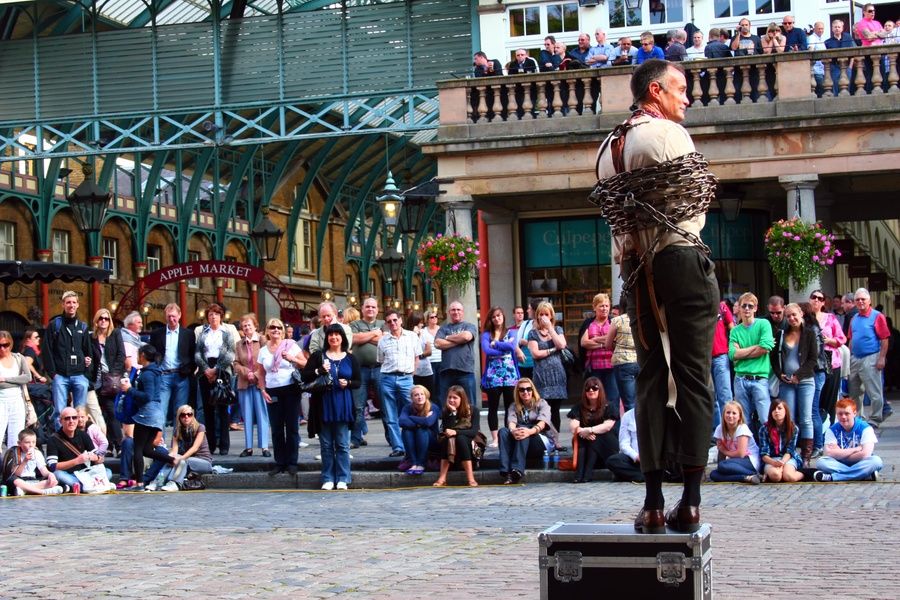 Not everything you do in London has to break the bank! In fact, there are many things you can do in London that won't require you to open your wallet at all. Covent Garden is one of the best places in London to catch some free entertainment, usually offering a variety of street performers—but if you're free around lunchtime, the Royal Opera House offers free short performances on Fridays and Sundays. For more budget-friendly local tips like this, just ask your London trip planner.
#10: Peruse one of London's famous street markets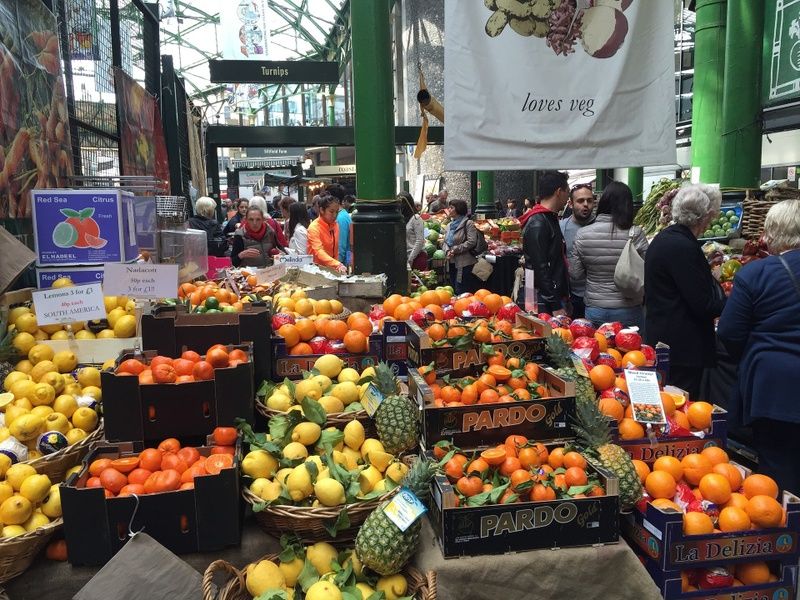 If you like perusing street food, antiques, and locally-made crafts, it's essential that you go to one of London's amazing street markets. Luckily, there are so many that the hardest part will be narrowing down your options! We'd suggest Borough Market as it's the most well known, but Brixton Village is also great for a range of non-traditional food options—and Mercato Metropolitano is a must if you love Italian cuisine.
#11: Swing through Piccadilly Circus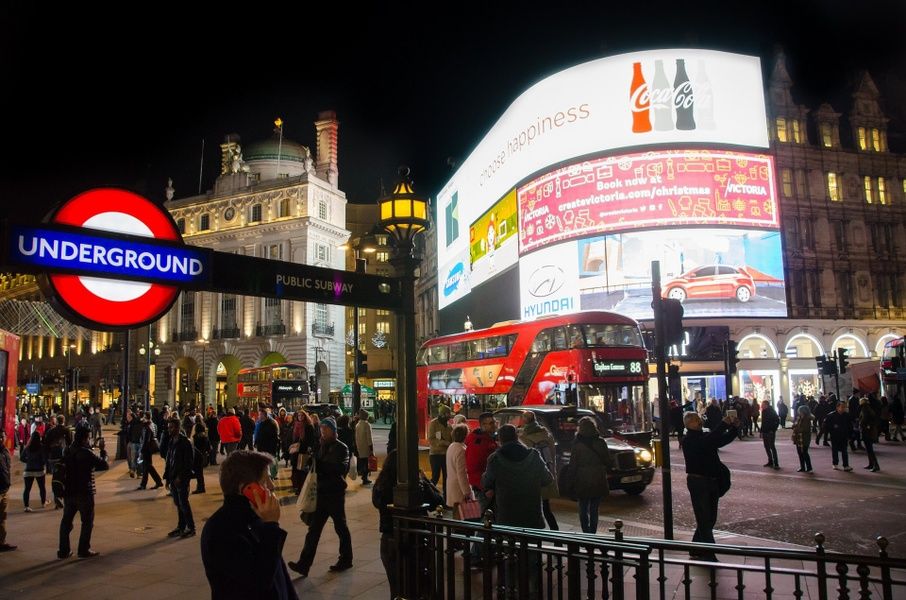 Piccadilly Circus is something of an equivalent to New York City's Time Square. It's at the center of the West End and, apart from dazzling lights, statues, and people-watching galore, it's a great avenue into London's nightlife. It's definitely a place you'll want to visit after dark to get the full effect.
Local tip: Piccadilly Circus can be a launching point for a whole host of nightclubs, museums, and theatres you can visit in the West End. However, it's super touristy. So to avoid tourist traps, overcrowded bars, and hen parties, ask your local about the best places to check out (and which you should definitely avoid).
#12: Venture out to Stonehenge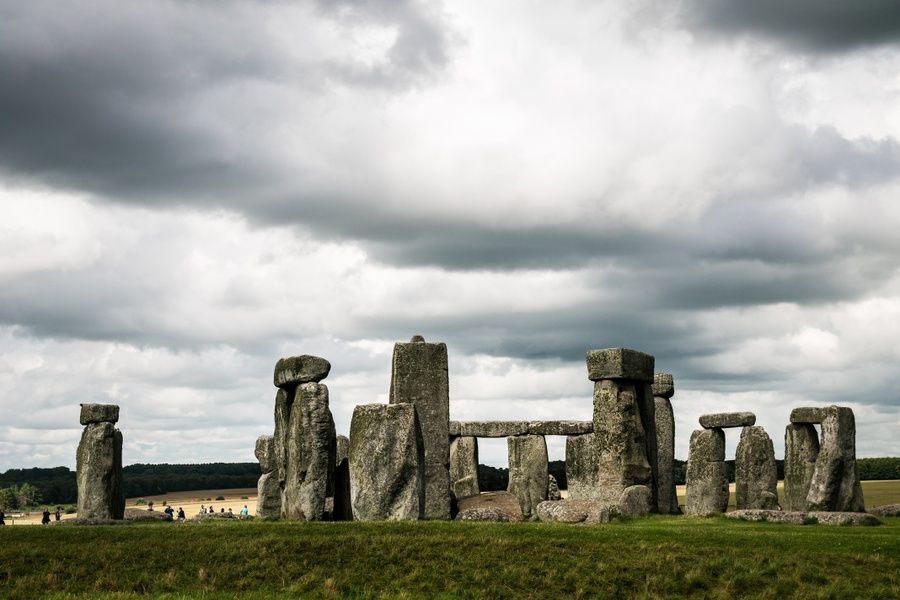 It might not be in London, but Stonehenge is well worth the trip (it takes about an hour to get there from the city). People are still coming up with new theories to explain this peculiar site— but at the end of the day simply experiencing the mystery of Stonehenge can be an incredible experience.
Take the stress out of travel planning, and ask a London trip planner to handle the logistics of getting to Stonehenge.
#13: Indulge in Indian food along Brick Lane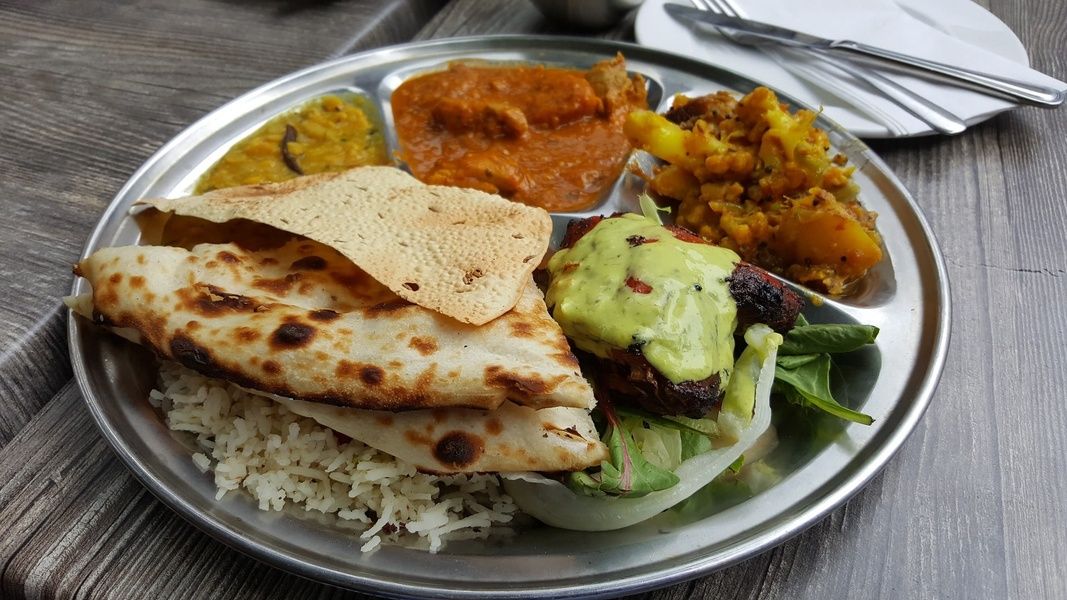 Brick Lane is the place in London for incredible Indian food. The narrow street is filled with incredible curry shops, the bustle of a hungry dinner crowd, and wafting smells of saffron, cooked lamb, and spices. You'll find a lot of choices here, so definitely have a Londoner suggest the best places to hit up.
#14: Experience an English football match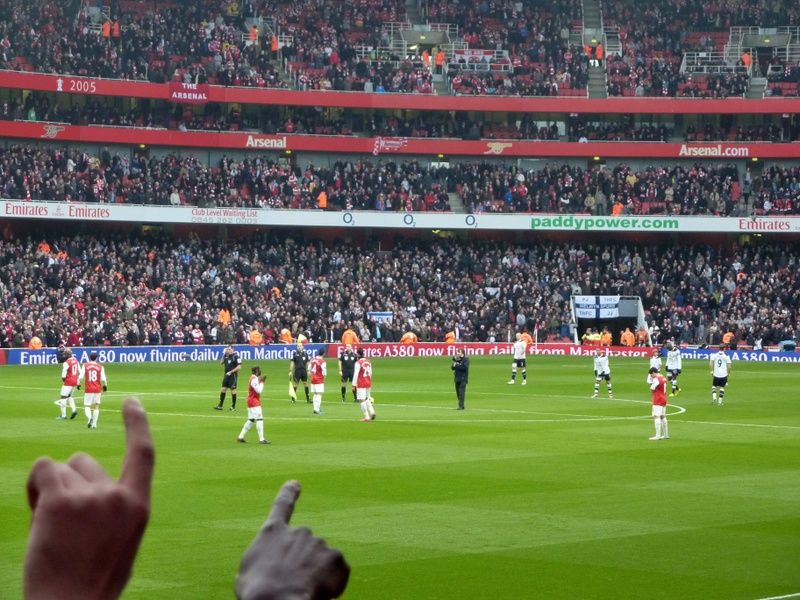 Get swept up in the passion of rooting on a local team like Chelsea or Arsenal. There's really nothing like going to a match and experiencing the wild passion of football fans. If you don't already have any soccer—er, "football" loyalties, your local London connection will be happy to arrange everything and prep you for your first match—from where to buy tickets, where to sit, and especially, who to root for*.
*Editor's note: Go Tottenham!
--
These 14 ideas barely even scratch the surface of all there is to do in London! To get even deeper into one of the greatest cities of the world, connect with a London local for help planning your itinerary. They'll plan your trip at any budget, built from scratch to align with your interests, travel preferences, and travel style! Need help getting started? Send us a message!