Los Angeles is a giant, sprawling city that requires you to put in some serious planning hours if you're going to get the most out of your vacation. That's why we've put together this list of dos and don'ts for LA travel, covering everything from food to transportation and beyond.
As you read, keep in mind that you don't have to travel blindly—a ViaHero trip planner in Los Angeles can easily plan you an amazing itinerary for LA tailored to your interests, travel style, and budget! Learn more here.
General Dos and Don'ts for planning your trip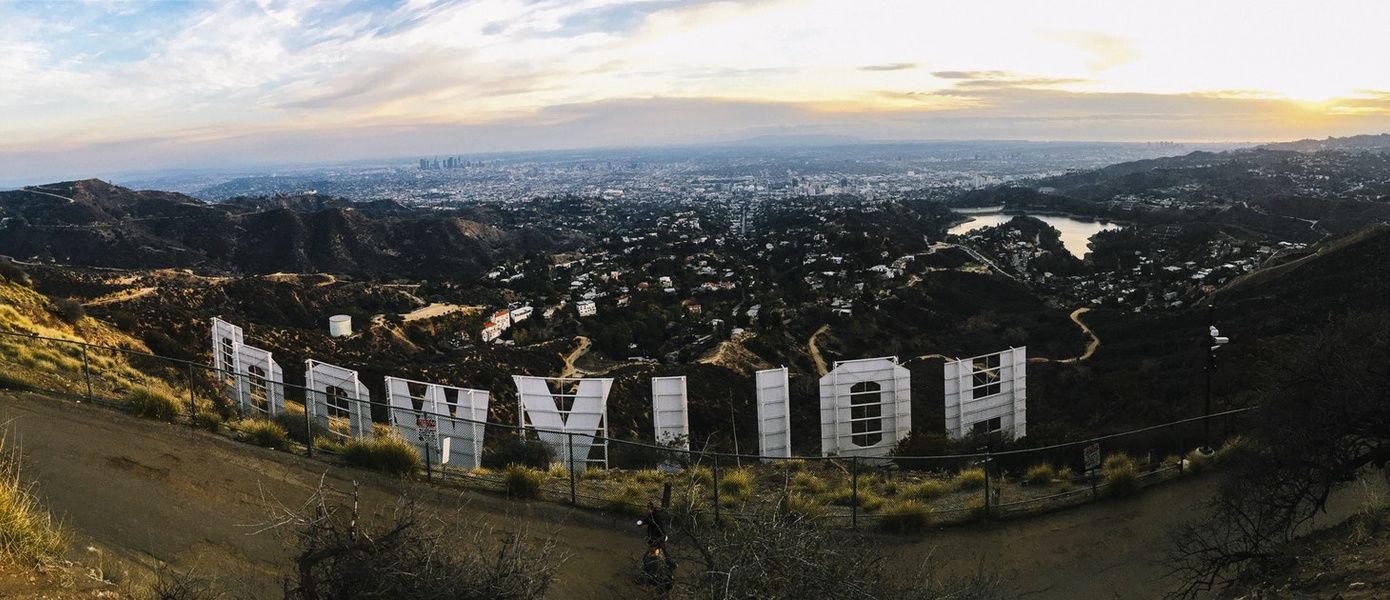 DO plan days around single neighborhoods.
From the boardwalk, canals, and skate parks in Venice to the studio tours and boutiques in Hollywood, each LA neighborhood has more than enough food, culture, and fun to keep you busy for days. Likewise for the little cities in LA county like Santa Monica and Culver City!
Translation: you should plan days around specific neighborhoods—particularly ones close together. It'll make your trip that much more fun (you'll be getting the most out of every neighborhood), and you'll spend a LOT less time stuck in traffic trying to get from place to place.
DON'T try to jump all over the city in one day.
In the same vein (and we can't stress this enough), do NOT try to jump all over the city in one day. If you were hoping to catch a Santa Monica sunset on the same day you were hoping to meet a friend for an afternoon drink at a downtown speakeasy, consider reworking your schedule. All you'll succeed in doing is getting angry at the thousands of other people clogging the freeways.
We know: it's hard to plan a trip around traffic and geography when you don't know the city or traffic patterns. That's why we'd recommend having a local plan your trip. It'll save you SO much time and aggravation.
DON'T go to Hollywood just for the Walk of Fame.
There's nothing more deflating than realizing the iconic "Walk of Fame" is nothing but a bunch of stars on a sidewalk. Even worse, they're on a long and boring stretch of street where the only thing to do is shop. Snap a picture for your family back home if you must, but get out of there quick before a costumed character tries to sell you an overpriced souvenir photo.
For a more low-key experience, go see an outdoor movie at Hollywood Forever Cemetery (seriously, this is a local gem).
DO plan a day for nature.
Some of the best places to visit in LA are, ironically, not even in the city—and no matter the season, LA offers amazing outdoor activities. Hike to a waterfall in the Angeles National Forest; drive up to Antelope Valley to see golden California Poppies blooming in late March; take a surfing lesson if you're feeling adventurous. Californians love to boast about their state's natural beauty, and you owe yourself the opportunity to see if they're exaggerating or not.
Spoiler: they're not.
DON'T go on a celebrity sighting tour.
Ask any LA local and they'll regale you with stories of celebrity-sightings out in the real world. But NO ONE will share a good story about a celebrity sighting tour… because they're complete scams. If you're anxious to schmooze with a star, check out the coffee shops and grocery stores near star-studded enclaves like Beverly Hills or the Hollywood Hills.
DO look for the views.
Ok, so maybe LA isn't the most beautiful city in the world. Maybe it's a whole lot of urban sprawl and smog. Maybe there aren't too many iconic buildings. But you know what? Seen from a birds-eye view (especially at night), there's almost nothing more beautiful in the world.
Our advice? Find a great view. Downtown skyscrapers with viewing decks and glass slides like the US Bank Tower, the hills surrounding Runyon Canyon, and Baldwin Hills Scenic Overlook all offer great vistas of the sparkling city. On a clear day, you'll be able to see as far as snowy Mt. Baldy or Catalina.
Dos and Don'ts for transportation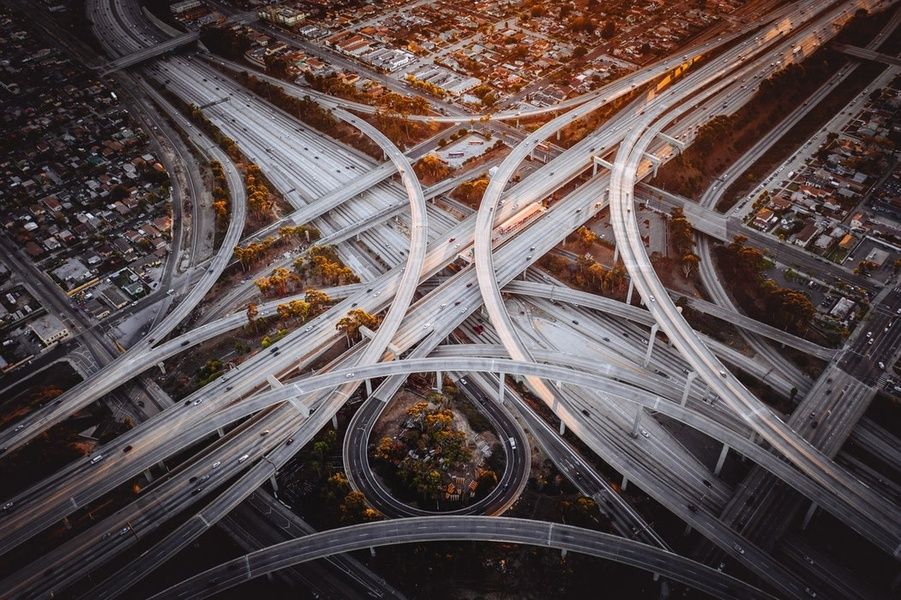 DO take public transportation whenever possible.
Although it's first and foremost a car city (and boy, does it have a lot of cars), Los Angeles does also have a public transit system. And while Los Angeles' transportation options may not be as extensive as those in, say, New York, you should still try to take public transit whenever possible. Why? It's cheap, quick, and most of all, you don't have to worry about traffic or parking.
DO try to plan your driving around rush hour traffic.
If you do decide to rent a car (or if you rely on Uber like everyone else), this tip is pivotal; no one wants to spend their vacation stuck in traffic. Generally-speaking, traffic in LA moves in predictable patterns from downtown towards the ocean in the morning, and in the opposite direction in the afternoon. In practical terms, that means you should try to drive during non-peak hours and check traffic before you get in the car.
Pro tip: If you have a local LA travel expert plan your trip, they'll organize your itinerary to ensure you're spending minimal time in traffic.
DO factor in time for parking.
Anywhere you go, you'll have to hunt for parking. In most neighborhoods, that will either mean a metered spot on one of the main streets or free neighborhood parking a couple of blocks away from your destination. Chances are, you'll have to circle the block a few times before you find a good spot—so add at least 5 minutes to that Google Maps estimate. Actually, better make it 10.
DON'T drive up to Griffith Observatory.
This one earns a special spot. The Griffith Park Observatory is a great place to explore, and it's where most people go to view the Hollywood sign up close. But getting parking up there is almost impossible and most spots are now metered, vastly limiting the amount of time you have.
Local tip: It's best to park down by the Greek Theater and hop on the DASH bus for 50 cents, or walk up the secluded Boy Scout Trail if you've got sneakers on. It only takes about 20 minutes, and you'll get a great workout.
Dos and Don'ts for eating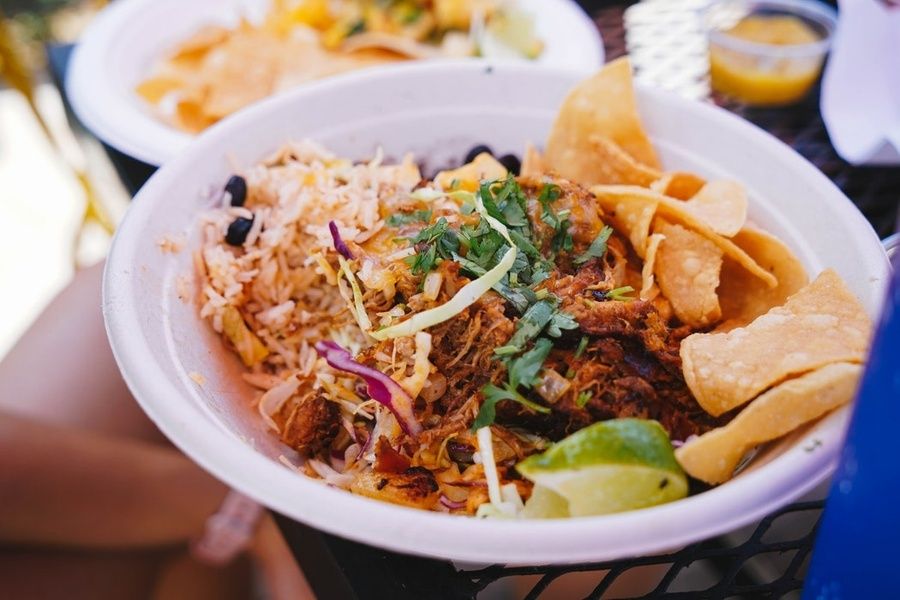 DO eat the Mexican food. And a lot of it.
You can find some of the best Mexican food in the United States scattered throughout LA. Way more than just tacos (although those are amazing as well), you can find absolutely mind-blowing Mexican eats all over the place, most at a super-low price point (making it perfect for budget travelers to Los Angeles). Ask an LA local for their favorite spots.
Pro tip: Looking for delicious, vegetarian Mexican cuisine? You're in luck—this is Los Angeles, after all! Meet Sugar Taco, a taqueria that offers plant-based, meatless Mexican eats.
DON'T be afraid to try new cuisines.
Home to residents from over 140 countries, LA is the single most densely-populated urban area in the United States. And you know what that means: amazing international food! Don't be afraid to get out of your comfort zone and try some amazing eats from Armenia, Ethiopia, or elsewhere.
DO check out strip mall eats.
Los Angeles is the ultimate city for travelers who love finding diamonds in the rough. Some of the city's best food is easy to miss in unassuming strip malls along the side of busy streets. Don't believe us? Maybe you'll believe superstar chef David Chang, who recently declared Korean strip mall cafe Spoon By H his "restaurant of the year." Or, consider Luv2eat Thai Bistro, a restaurant whose name and a location belie its delectable dishes.
DO make reservations when you can.
People in LA don't mind waiting in line for a spot at the hottest restaurant in town. So if you know what you want, it's best to try to swoop in for a restaurant reservation (even weeks in advance) to know you'll get a table. If you don't manage to get a reservation, most restaurants will have a few tables open for walk-ins, but the trick is to get there at least half an hour before they open.
DON'T eat like a tourist.
Whatever you do, do not eat like a tourist. With over 29 thousand restaurants in the LA area, you'd be hugely missing out if you only at chain restaurants you're familiar with. Our advice: eat your way through LA like a local. And how do you do that? Work with an LA local to plan your trip, of course! They'll send you to the most delicious places to eat, all at your price point, all based on your preferences. It doesn't get better than that.
--
Ready to head off to LA? Have a local LA trip planner help you organize your trip. On top of all their amazing recommendations and insider gems, they'll take care of all your logistics and build you a dynamic itinerary. Plus, they'll be available with 24/7 phone support if you run into any issues whatsoever. Any questions about how it works? Get some help. And don't forget to check out: