A handy guide to what things cost in Los Angeles. Find out what you'll be paying for food, gas, transportation, hotels, and activities when you travel to LA. Any questions? Send us a message!
Prices in Los Angeles are generally higher than the national average
As the second-largest city in the country, prices in LA are often higher than the national average.
Gas is more expensive than the national average by about $1/gallon.

Food is also more expensive—restaurant meals cost about $10 more than the national average, and the price for groceries is likewise higher in LA than it is nationally.
What does this mean for you? Although LA's public transportation is inexpensive, using Uber or cabs will cost more than other cities. And you may end up dishing out more on meals and drinks than you're used to spending.
Transportation in LA comes at all price points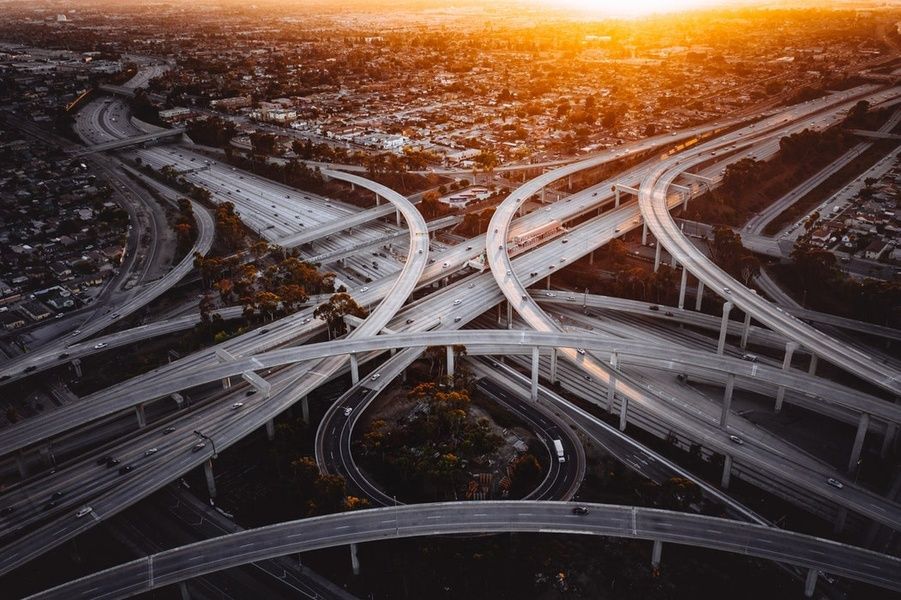 There are a lot of options for LA transportation at all price points. The most economical is using the LA metro (yes, LA has a metro). One-way tickets are only $1.75, and you can buy a "TAP card" at metro stations to get on the train. The TAP card is also good for buses and even for Metro's bike share.
Uber, Lyft, and other rideshares are good if you aren't renting a car and UberPool and Lyft Line (in which you share the car with other passengers) can be big money savers. If you do want to rent a car, it'll be around $200 for a week (depending on the model and company).
Some LA neighborhoods are super walkable (like downtown LA and Koreatown), and since the weather in LA is usually *perfect* you can also save a few bucks by walking.
Pro tip: Los Angeles is safe, but parts of downtown LA should be avoided, especially at night. Safety is priceless! So don't hesitate to call an Uber to get home after a night out.
When it comes to flying into LAX, you have options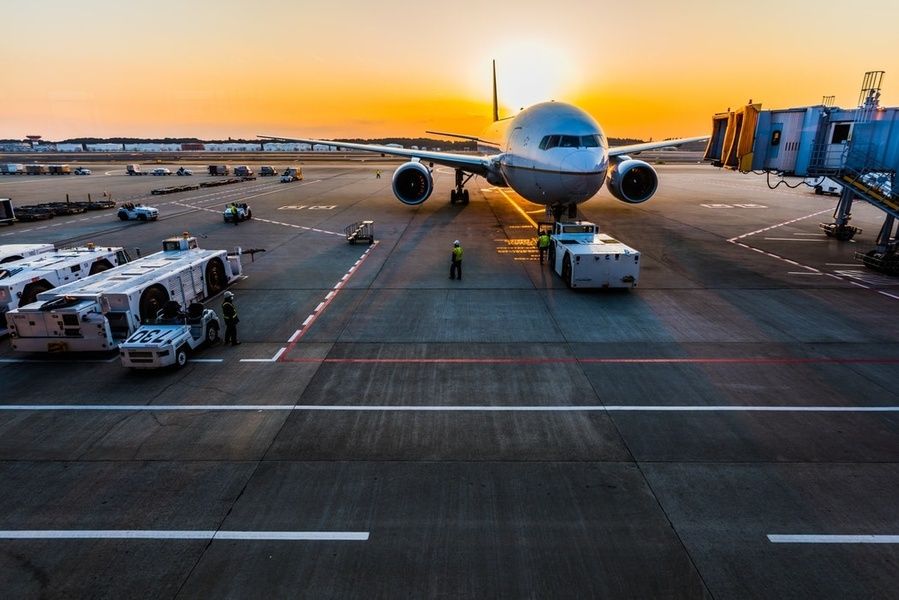 You have a couple of different options for getting into Los Angeles from LAX.
Metro

: The cheapest but most complicated way to get into town is to take the metro. At $1.75/ride it's certainly a deal. However, the trip entails taking a shuttle from LAX to the Aviation station, taking the green line for six stops, and then transferring to the blue line (if you want to get downtown).
FlyAway Bus

: This nonstop bus is a great option for people who want to get

directly

to their destination (it has stops in downtown Los Angeles, Hollywood, and more). The price depends on the destination but is always between $8–$10.
Uber/Lyft:

For between $30–$40, you can call up a Lyft or Uber to get you to downtown LA. If you have luggage and/or a large party, the extra cost is worth the ease of travel.
The options are a bit different for LA's other airports. Hollywood Burbank Airport (BUR) offers a free shuttle service to Burbank Bus, Metrobus, and Metro stops. At Long Beach Airport (LGB), you can take the Long Beach Transit Bus ($1.25/ride).
Food and drink can be expensive, but you can find good deals
Food and drink in Los Angeles can be expensive but they don't have to be. There are a lot of great cheap eats in LA and tons of amazing happy hours. The Internet is packed with "best of" lists, but honestly, LA is changing all the time. These lists are rarely up to date.
Our advice? Talk to an LA local about their favorite spots for dollar dumplings, cheap Mexican food, and awesome happy hours. Even though the cost for a mid-range meal for two in LA is a whopping $56, you can definitely find better deals if you know where to look.
Los Angeles offers a ton of nightly activities at any budget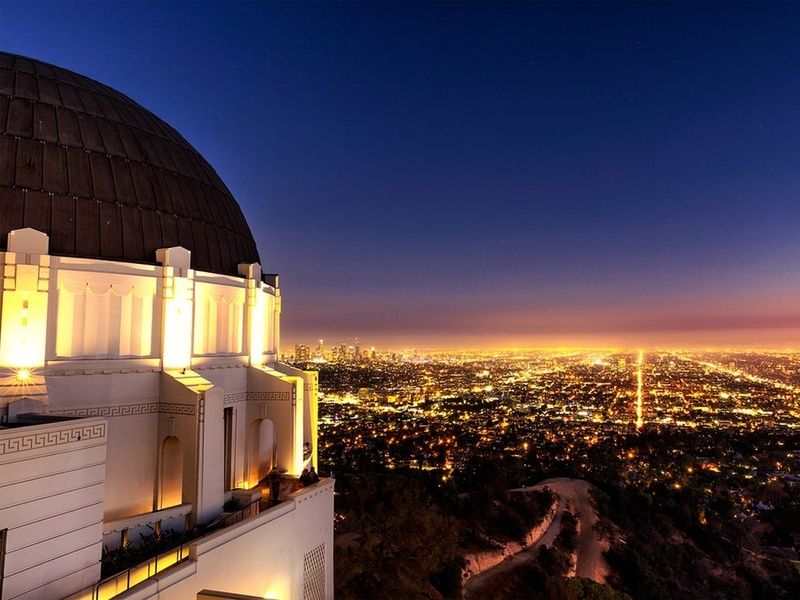 There's a lot to do in Los Angeles at night at any budget. Seeing a show at a comedy club can cost between $8–$40. A performance by the superb Los Angeles Philharmonic can cost between $80–$200 depending on your seats.
Then again, activities like the downtown Los Angeles art walk or a night hike at Griffith Park are free. So really, it all depends on your budget and what you want to do.
Most Los Angeles museums are free to visit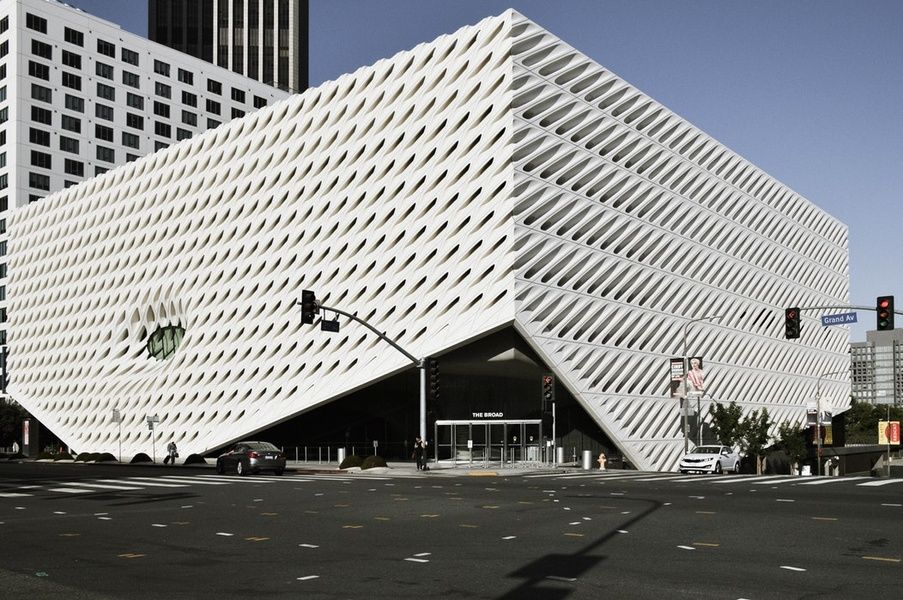 The good news about LA's museums? Many of them are free, or have specific free days—which makes it easy for budget travelers in Los Angeles.
Big museums like the Getty, the Broad, and the Los Angeles County Museum of Art are always free (at least for general admission; some may require tickets for special exhibits). Even the Huntington Gardens (which usually charges between $25–$29/per adult ticket) offers free admission on the first Thursday of the month if you book a ticket in advance.
Other activities will be more expensive. A tour of Paramount Studios is $60, and a day-pass to Universal Studios costs more than $100.
Lodging in LA depends on your budget and location preference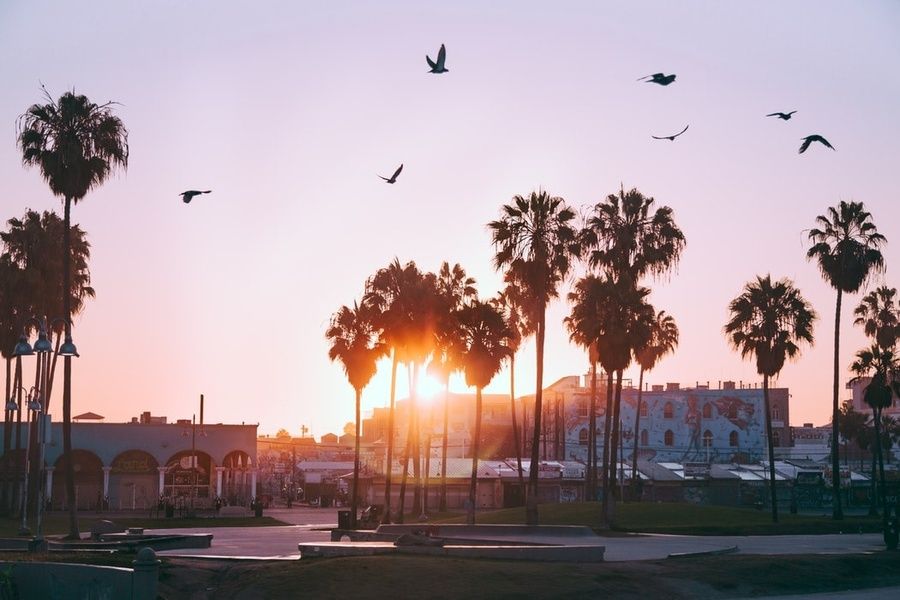 When it comes to where to stay in Los Angeles, your decision should rest on two things: what neighborhood do you want to stay in, and how much are you willing to spend?
Once you know whether you want to be close to the beach (in which case Santa Monica, Venice, or Malibu are good choices) or closer to the city (perhaps in downtown Los Angeles or Los Feliz) you can explore neighborhood specific options.
Upscale neighborhoods like Malibu will be at least $100/night, whereas you can find pretty good Airbnb deals in downtown Los Angeles. Of course, it also depends what time of year you're visiting.
--
Grab your wallets! With this guide to LA travel prices, you're ready to plan the perfect trip. Our advice? Get the help of an LA local, who can help design a custom itinerary based on your budget and recommend the best happy hour in town. Plus, they'll be available 24/7 by phone if you run into any issues. Questions? Send us a message!