Questions about visiting the City of Angels? We've got answers for all your pressing questions about travel to Los Angeles, including info on transportation, safety, neighborhoods, prices, food, attractions, and beyond.
Have more questions after reading? Feel free to send us a message!
Q: I've arrived and the sunshine feels great! So what's the best way to get around?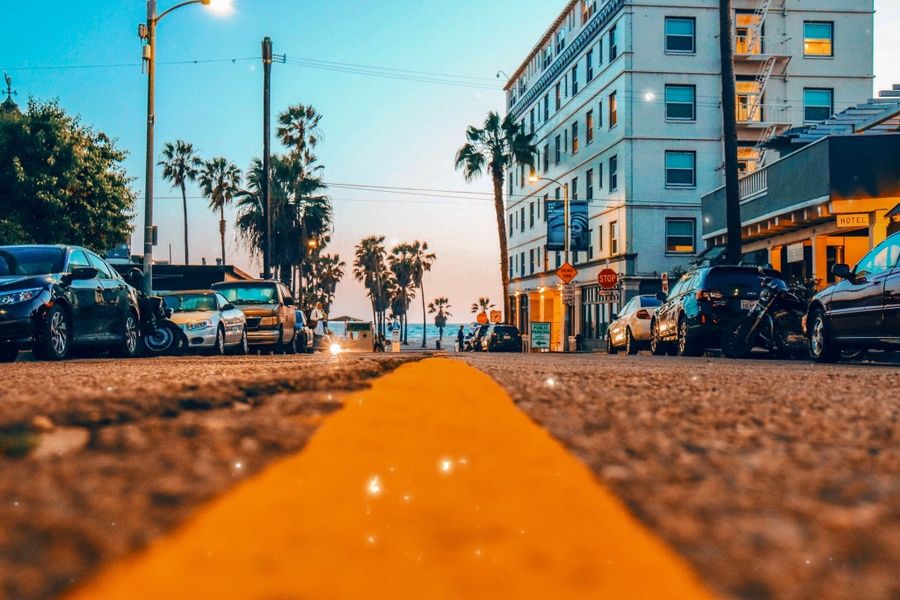 A: LA has a surprising variety of transportation options and honestly, it depends on your budget and your level of patience. We actually wrote about LA transportation in depth, so definitely check that out. Here's the TL;DR version:
Q: Wait—LA has a metro?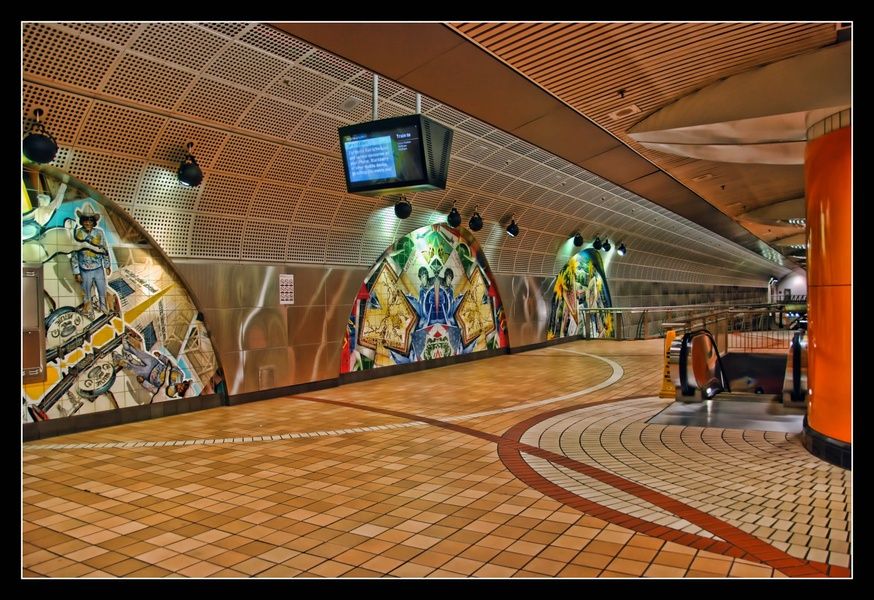 A: Yes! The LA metro is extensive and growing. Plus, at only $1.75/ride, it's the best transportation deal you'll find in town. Using the metro is easy: you just need to buy a TAP card at a metro station and then swipe away. You can even use the TAP card for the LA metro bike-share program.
Q: Is Los Angeles safe?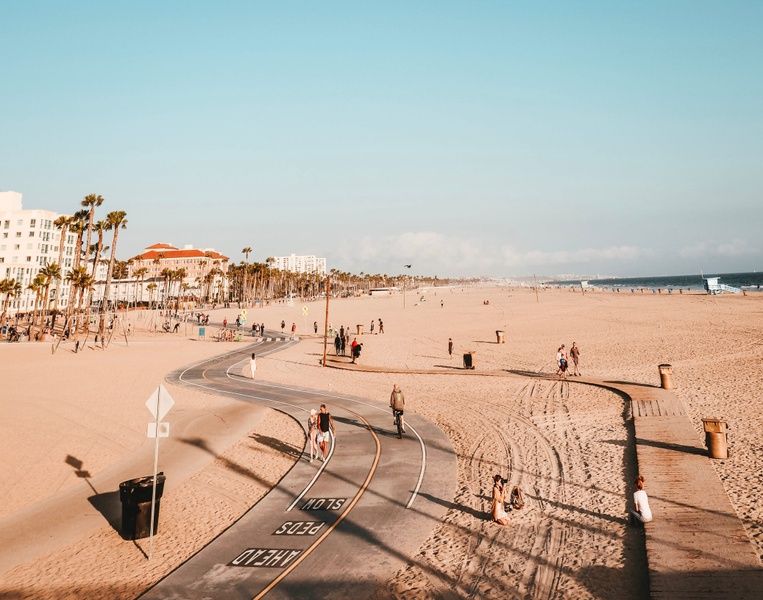 A: Although safety varies from neighborhood to neighborhood, today Los Angeles is incredibly safe (especially in places like Santa Monica, West Hollywood, and Culver City). Just keep in mind that it is a big city, and you should take normal precautions. LA does have some areas we'd recommend you avoid: we'll get to that in a moment.
Q: What should I pack?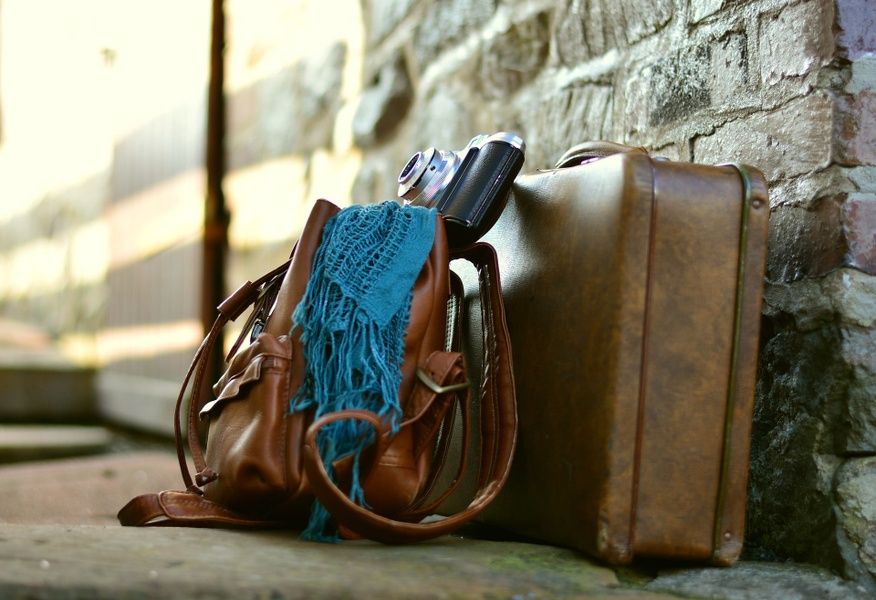 A: Basically what you'll need to pack will depend on the time of year you visit—but definitely plan for sunshine, and bring plenty of warm weather clothing, good, breathable walking shoes, and tons of sunscreen.
LA is almost always warm (and high temps vary between the high sixties and mid-eighties) but things can get chilly at night, especially in the winter—so also throw in a good jacket for watching the sunset on the beach.
Q: When is the best time to visit Los Angeles?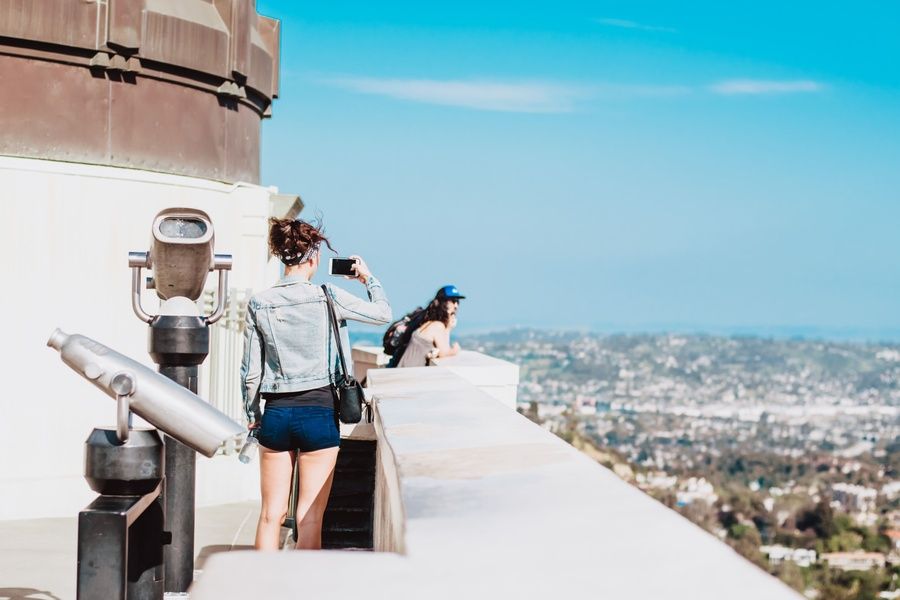 A: With good weather all year round, there isn't a bad time to visit Los Angeles. Springtime (March-May) and early autumn (September–November) are just off-peak enough to avoid huge crowds and the hottest days of summer.
Of course, LA really comes alive in the summer, which makes it an exciting time of year to visit. So it mostly depends on what you want to get out of your trip.
Q: What's the best neighborhood to stay in?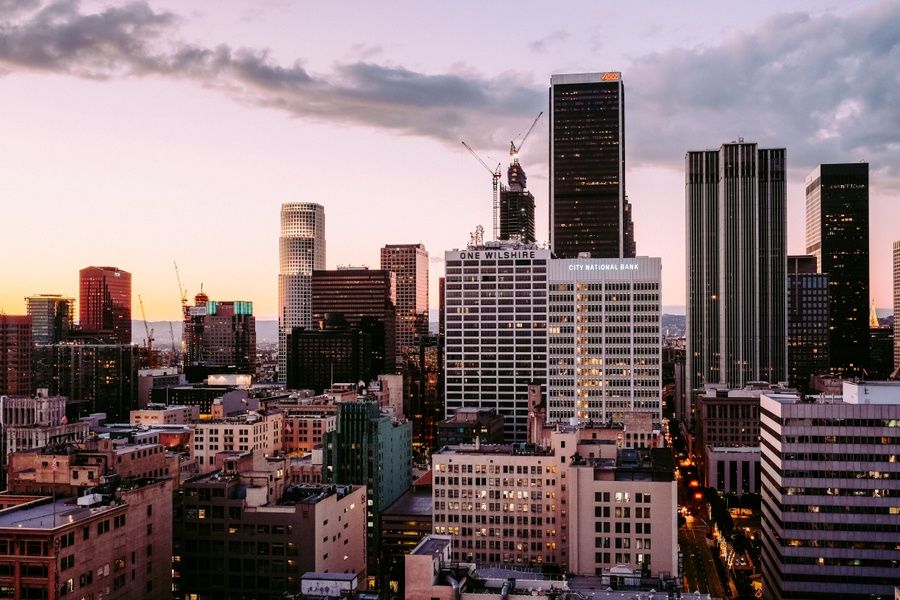 A: Where to stay in Los Angeles depends on your budget, the activities you're most interested in, and whether you prefer a hipster scene, Hollywood glam, or the easy walkability of downtown. Here are some of our faves, but definitely chat with a local LA trip planner for recommendations on which neighborhood will fit you best:
Q: Is it worth it to explore other neighborhoods aside from downtown and Hollywood?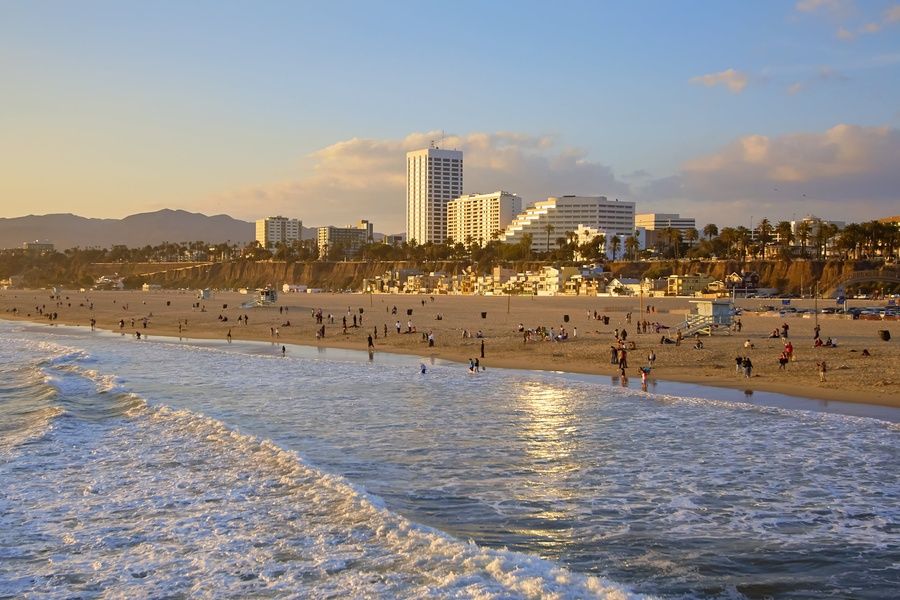 A: One hundred percent yes! Some of the best places to visit in LA are in other neighborhoods or even in the smaller cities of LA County (like Santa Monica, Culver City, or Malibu).
Sure, Hollywood and DTLA have some big attractions (the Chinese Theatre and many of LA's big museums) but for awesome beaches, incredible restaurants, and invigorating hikes, we encourage you to explore other cities/neighborhoods within LA County.
Q: I've heard LA can be super expensive. How bad is it?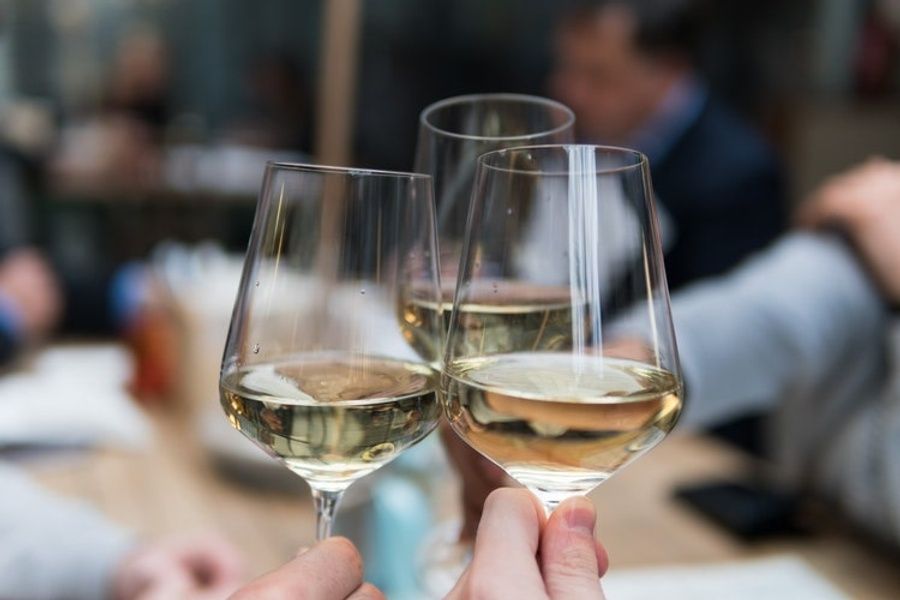 A: When it comes to travel prices in LA, it's true: things can be expensive. If you want to stay in glitzy neighborhoods like Malibu or Beverly Hills, hotels can cost several hundred dollars a night, and prices in LA generally run higher than the national average.
The good news is that there are plenty of ways to cut back on costs. You can find affordable Airbnbs in neighborhoods like Echo Park or Silver Lake (where you won't be sacrificing anything, as these vibrant locales have arguably more soul than other neighborhoods). Use public transit when it's convenient, indulge in some free activities like hikes or days on the beach, and get recommendations for cheap eats from an LA local.
Q: Speaking of cheap eats, what are the best things to eat in LA?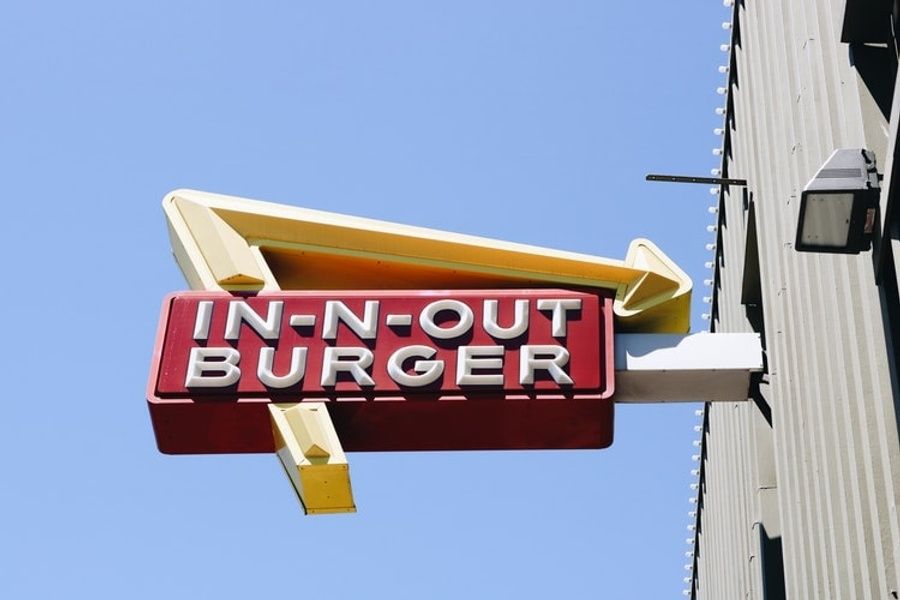 A: Los Angeles is a remarkably diverse place, and its diversity is reflected in its eclectic, delicious cuisine. While you can probably find whatever you're looking for, there are a couple of things you should try to try while in town:
Q: Does LA have good museums? What are the best ones?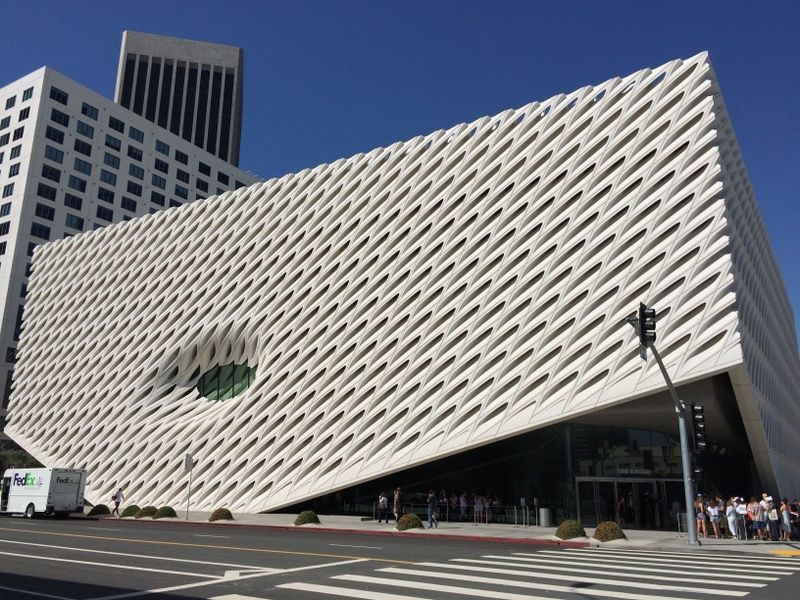 A: Not only does LA have some incredible museums, but many of them are free. All the museums are excellent, so it really depends on what you're into. Excited by contemporary artists like Taskhi Murakami and Yayoi Kusama? Then check out the Broad. Would you rather enjoy some Van Gogh, then watch the sunset over the city? Get thee to the Getty.
Q: Which tourist attractions should I avoid?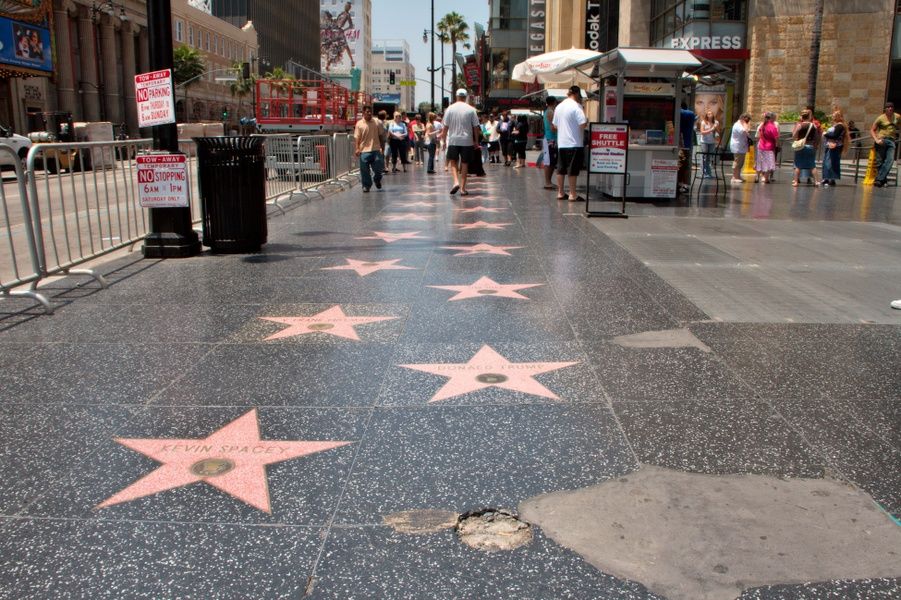 A: The Hollywood Walk of Fame really isn't worth it. It's so packed with tourists that it's hard to see anything, anyway, and the area attracts a lot of scammers. If you need to see your favorite star's star, try going early in the morning to beat the crazy crowds.
Q: I've seen "The Hills". Are people in LA really fake?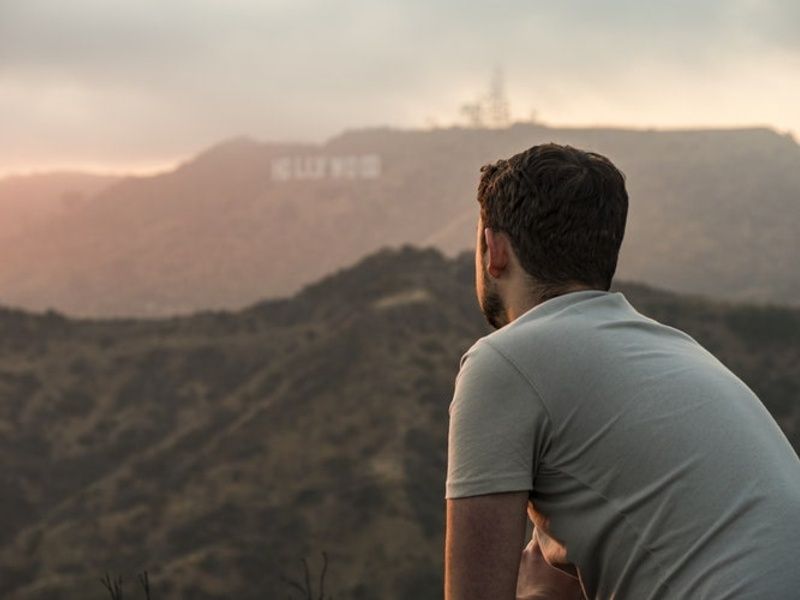 A: People in LA are not like the "cast" of the Hills. LA is an incredible mix of creative types, nature lovers, and more! The neighborhoods in LA are fairly distinct and you'll find different folks throughout LA. There really isn't one type of person who lives here: people are generally friendly, authentic, and love the beach as much as you do.
Q: Dude, there are 5 airports in LA. Which should I fly into?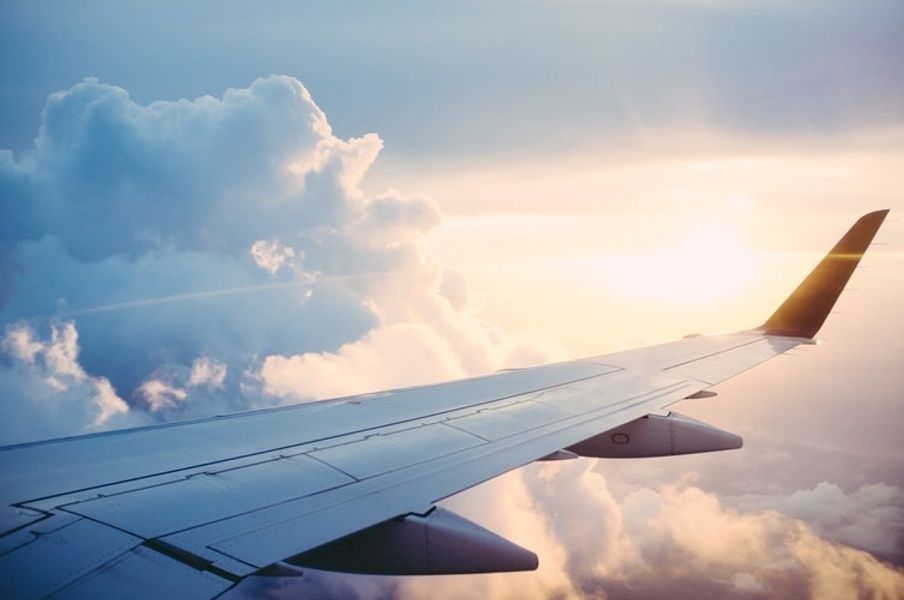 A: If you're staying somewhere like Burbank, Irvine, or Long Beach, it might make sense to fly into one of LA's smaller airports (BUR, SNA, and LGB, respectively). But for most, it's best to fly into LAX.
From LAX, you'll have a couple of different transportation options for getting into town (Uber/Lyft, the Metro, or the Flyaway shuttle). People in LA famously hate going to LAX—so don't count on your friend to pick you up!
*Bonus Los Angeles Travel Tips*
Driving in Los Angeles
If you do decide to rent a car in LA, brace yourself: the rush hour is coming. Yeah, traffic sucks. So does parking!
But having a car can make it easy to zip from place to place. When parking, keep in mind that a red curb means no parking, a green curb means you can only park for a limited time, and a white/yellow curb is a loading/unloading zone. And when you're flying down the freeway, don't be surprised to see a motorcycle drive between lanes.
Areas to avoid
South LA, Downtown, and Chinatown can all get sketchy at night. In general, avoid Skid Row (which is ground zero for LA's homeless epidemic), Watts, and Exposition Park. Better yet, get some safety tips from an expert who actually lives in LA.
--
It's time for some California dreaming! For help planning a unique, authentic trip, get some help from a local LA trip planner. Not only will they help plan a custom itinerary that fits your interests and budget (and avoids all the tourist traps), but they'll also be available with 24/7 phone support in case you run into any issues. After all, nobody knows the city better than a local! Questions about how it works? Send us a message!