Los Angeles is famous for its sprawl—but it's also famous for its distinctive neighborhoods, international communities, awesome sites, and hidden gems. So—in a city where even strip malls can hold treasures, the main question becomes: where do you even start?
Use this handy list of 20 amazing places to visit in LA to begin crafting your perfect trip. And if you have any questions after reading, don't hesitate to contact us.
"Linelly helped us beyond anything we could've planned ourselves. Everything she suggested for us was spot-on, and I feel we got the best experience by following a local's guidance."
#1: The Last Bookstore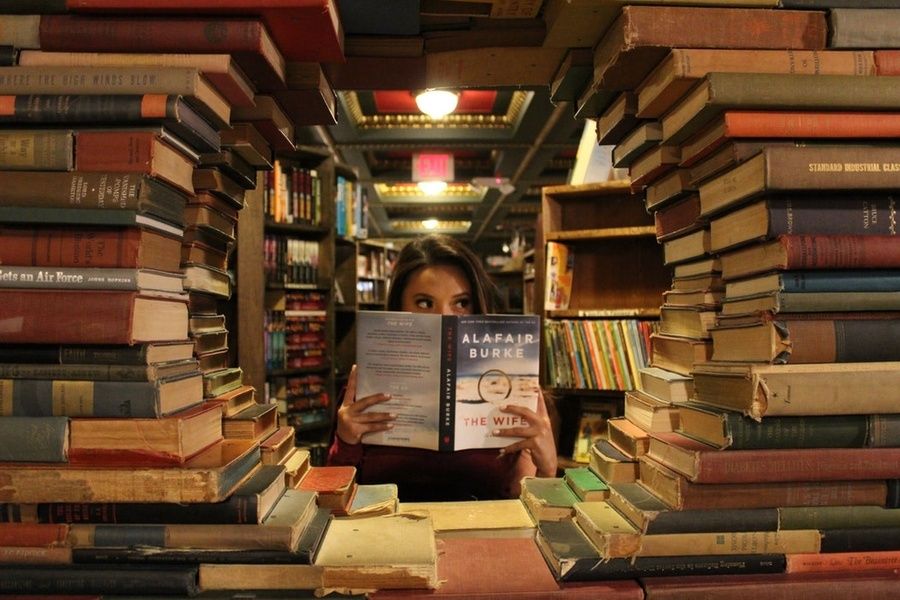 The Last Bookstore is a can't-miss LA destination. Housed in the shell of an old downtown bank, the cavernous first floor is filled with books and records. And every nook and cranny, including the bank's original vault, is stuffed to the gills with books—some of which are arranged by color or stuck together to create whimsical arches. It's a must-visit for any bookworm.
#2: Griffith Park / Griffith Observatory / The Hollywood Sign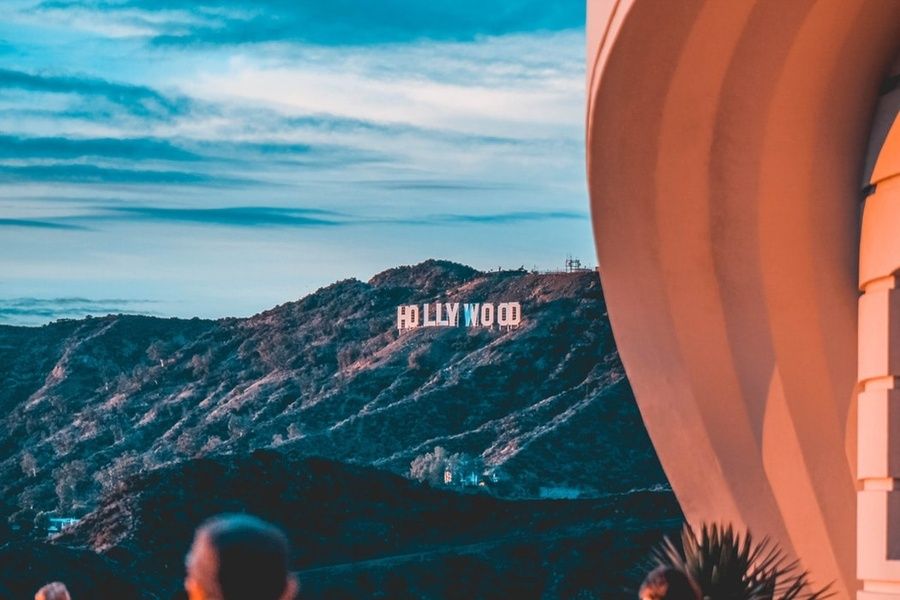 Griffith Park is home to two of the most recognizable LA landmarks: the Griffith Park Observatory and the Hollywood sign itself. Linking the two attractions are miles of rugged hiking trails that make you feel like you're miles away from the city. If you're lucky, you may encounter deer, coyotes, and hawks! Whatever the reason for your trip, you need to check it out.
Pro tip: Don't try to drive all the way up to the observatory; there's rarely parking, but there is a $0.50 shuttle that departs from the base of the hill. Alternately, you can hike up using the steep (but enjoyable) Boy Scout Trail.

#3: The Los Angeles County Museum of Art (LACMA)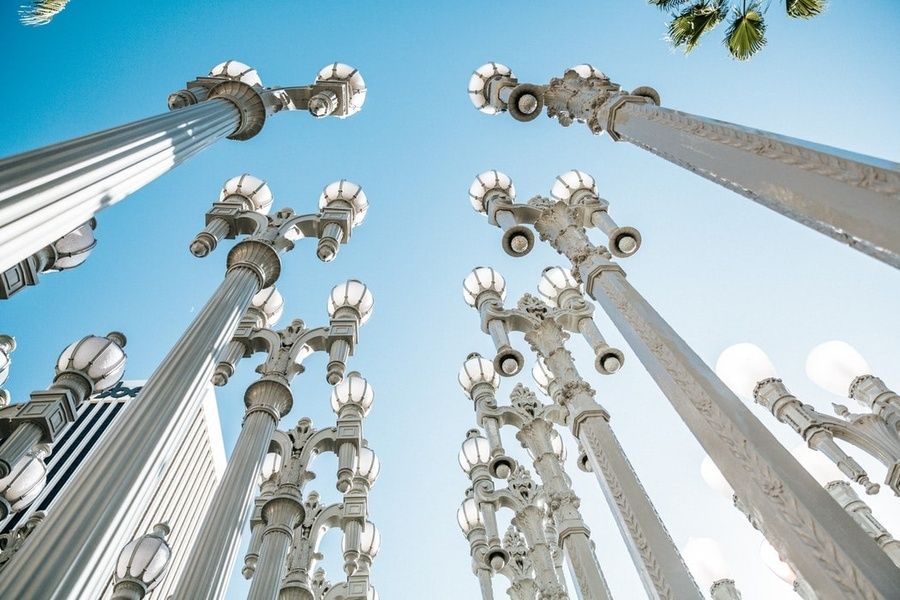 LACMA (pronounced lack-ma) sits on a sprawling campus next to the La Brea Tar Pits and on what is known as Museum Row. It's the largest art museum in the western United States, and its varied collections provide a little something for everyone. Don't miss "Urban Lights," an enchanting outdoor installation of 202 antique cast iron street lamps open 24/7.

#4: Cole's/Philippe's (dueling inventors of the French dip sandwich)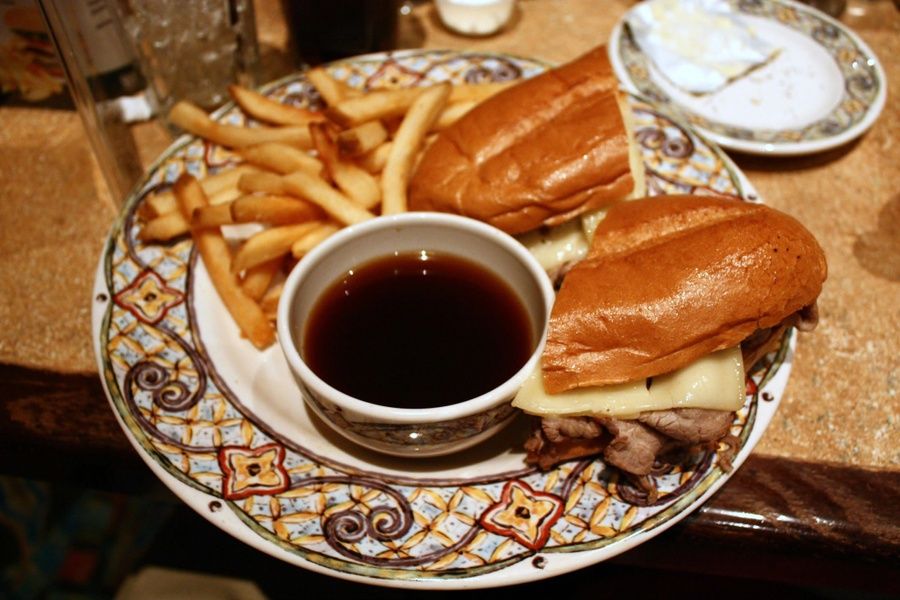 Los Angeles claims to be the original home of the French dip sandwich (a true LA institution), but two downtown restaurants are still duking it out for the title of who did it first. The sandwiches themselves are delicious messes: French rolls stuffed with roast beef and dipped in a hearty jus. Philippe's claims to have invented them in 1918; Cole's claims to have done so 10 years earlier. There's no solid proof either way, so you'll just have to try them both. 
#5: Grand Central Market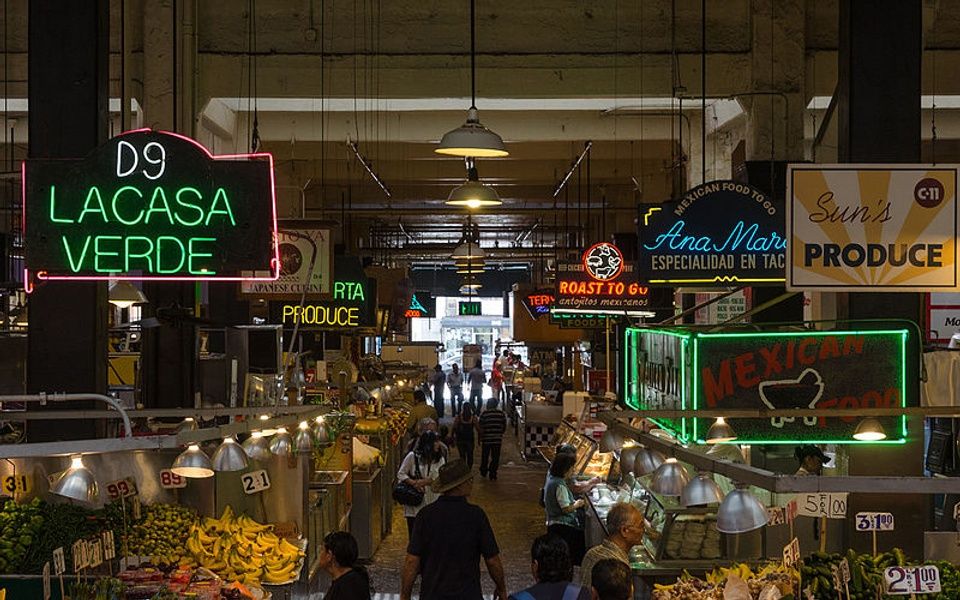 If you're downtown and need a bite to eat (or even if you're nowhere near downtown and just want a snack), you need to check out Grand Central Market. Open since 1917, this open-air market is home to both grocery and prepared-food stalls. Today, Grand Central Market is most famous for its beloved and highly-regarded restaurants—including Eggslut, Golden Road Brewing, and Kismet Falafel. In fact, you could spend breakfast, lunch, and dinner in the breezy space…and you would not be disappointed.
#6: Echo Park / Silver Lake / Los Feliz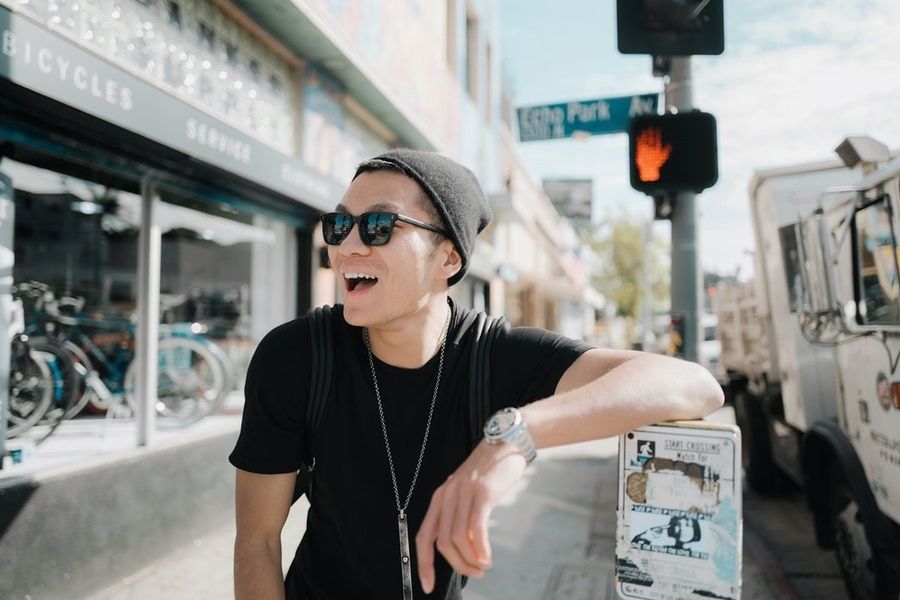 Boutiques, coffeeshops, and trendy restaurants line the streets of these hipster-beloved (and adjacent) neighborhoods. From Dodger Stadium all the way to Sunset Junction, you'll find nothing but cool spots, adorable houses, and overflowing gardens. If you want to see where the hipster youth of LA live, drink coffee, and eat brunch, these are your neighborhoods. End your day with a bowl of noodles at We Have Noodles, some delicious Mediterranean food at Mh Zh, or the best beef roll of all time at Pine & Crane.
Pro tip: Echo Park has experienced a surge of popularity in the last decade, and is now one of LA's most up-and-coming neighborhoods. These days LA is very safe, and neighborhoods like Echo Park and Silver Lake are no exception.


#7: Rose Bowl Flea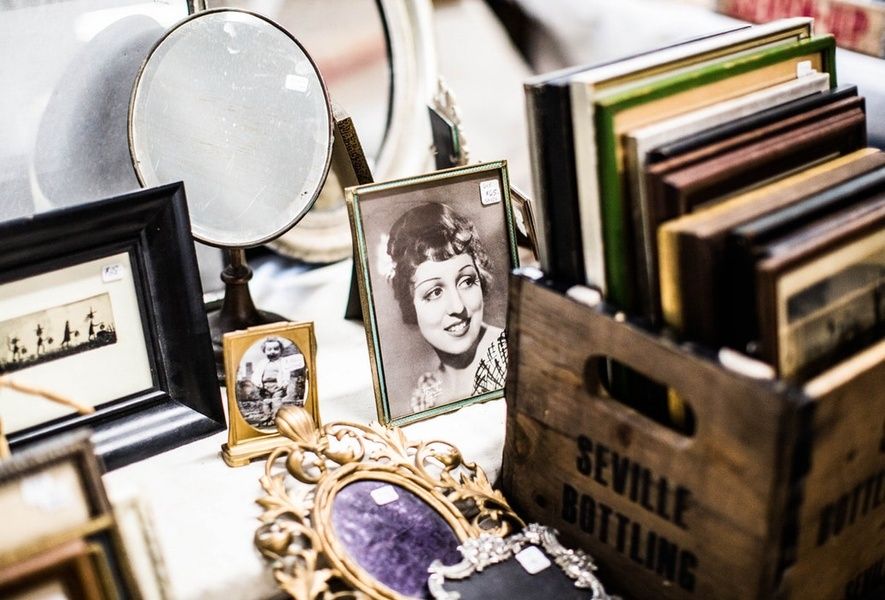 If you're lucky enough to be in LA on the second Sunday of the month, head out to Pasadena's famous Rose Bowl Stadium for the county's premier flea market (and given how trendy LA is, you know you're going to find amazing stuff). The massive market encircles the famous stadium and spills out into its parking lots. From vintage clothing to quirky furniture to art and jewelry from local artists, Rose Bowl Flea is packed with gems.
Pro tip: Don't forget to practice your haggling skills—flea market prices are always negotiable.

#8: Venice Beach / The Venice Canals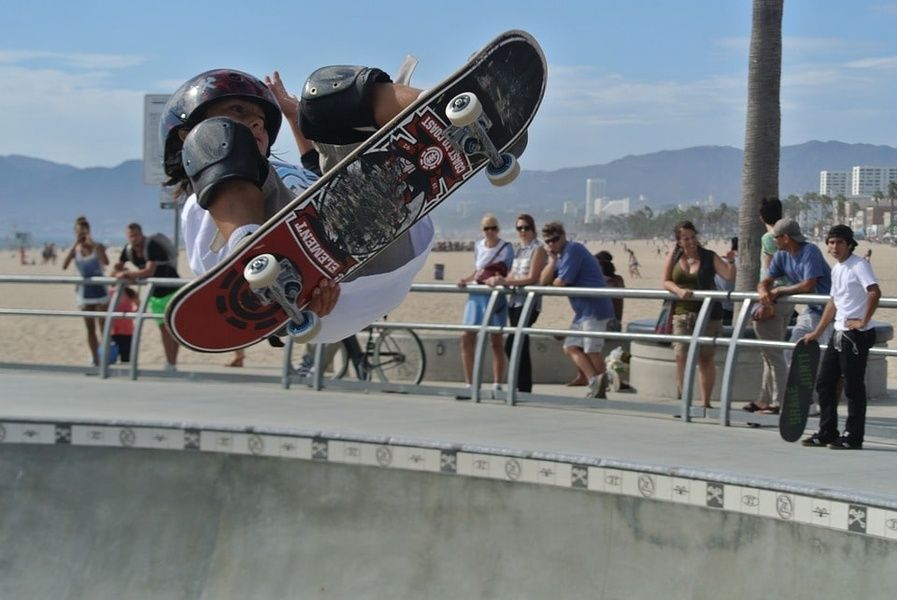 The famous Venice Boardwalk is home to some wild shops—and wild characters. Performers and artists line the boardwalk vying for your attention, right across from a lively spread of surf and souvenir shops. Our advice: don't miss the skatepark where near-pros and hobbyists alike show off their skills. And especially don't miss the famous "Muscle Beach" where beefcakes work out for the crowd. Then, when you need a break from the craziness, walk alongside the Venice Canals for a tour of some of the most unique homes in the city.
#9: The Pacific Coast Highway (Highway 1)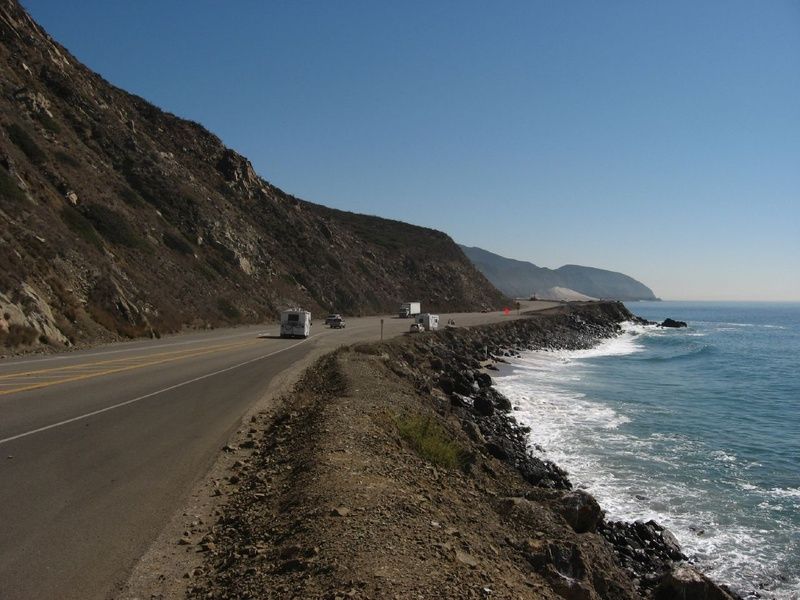 A trip to Los Angeles wouldn't be complete without a drive up the famous Pacific Coast Highway (aka Highway 1). The world-famous ocean views from this cliff-hugging highway simply can't be beat. Stop at Point Dume State Beach for a walk around the bluffs—they've made appearances in countless movies including The Big Lebowski (RIP, Donny). And don't forget to look for dolphins, whales, and seals playing in the surf below!

#10: Angeles National Forest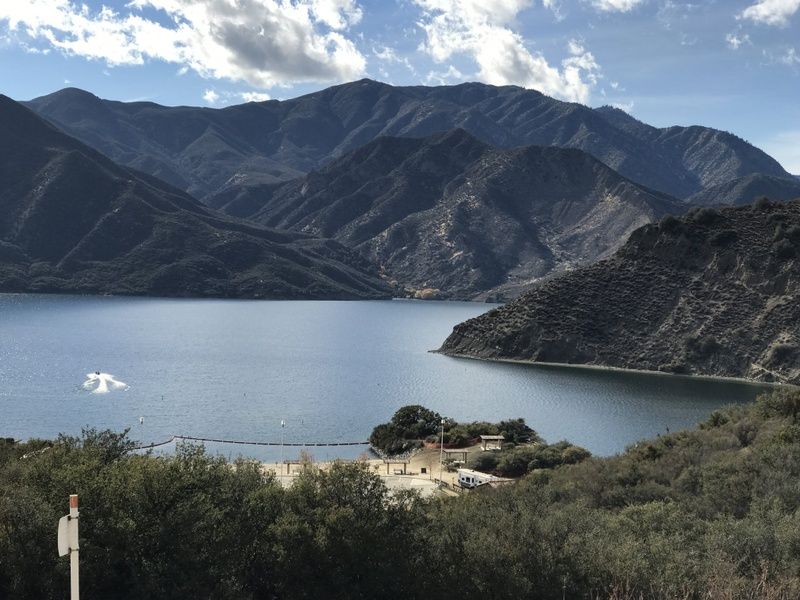 Though a trip to the Angeles National Forest requires a bit of planning, it's well worth the effort; this massive park is absolutely stunning! The easiest way to explore the park is by driving up to Mount Wilson Observatory—even during the day, the site is impressive, and you can always venture out into the wilderness via several nearby hiking trails. The Cosmic Cafe will also help you refuel before you head back down into civilization. If you want to see California's famed wilderness while you're in town, this is the way to do it.
Pro tip: If you want to see Angeles National Forest but don't want to deal with the hassle, have a local LA trip planner take care of the logistics.
Work with a local to plan your trip.
See a side most people miss.
#11: The Original Pantry Cafe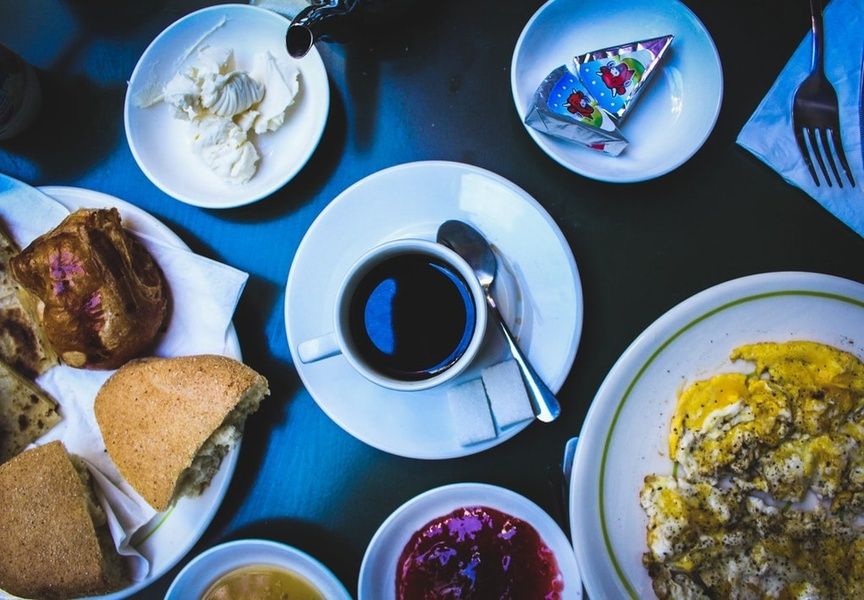 Los Angeles has a thing for old-school diners (we've all seen Pulp Fiction). And perhaps the most iconic diner meal can be had at The Original Pantry Cafe, which claims it hasn't closed its doors since 1950! The cash-only spot has a line out the door on weekend mornings, but take it from us: its food is best-enjoyed long after the sun sets (and after you've had more than a few of LA's excellent craft beers).


#12: The Hollywood Bowl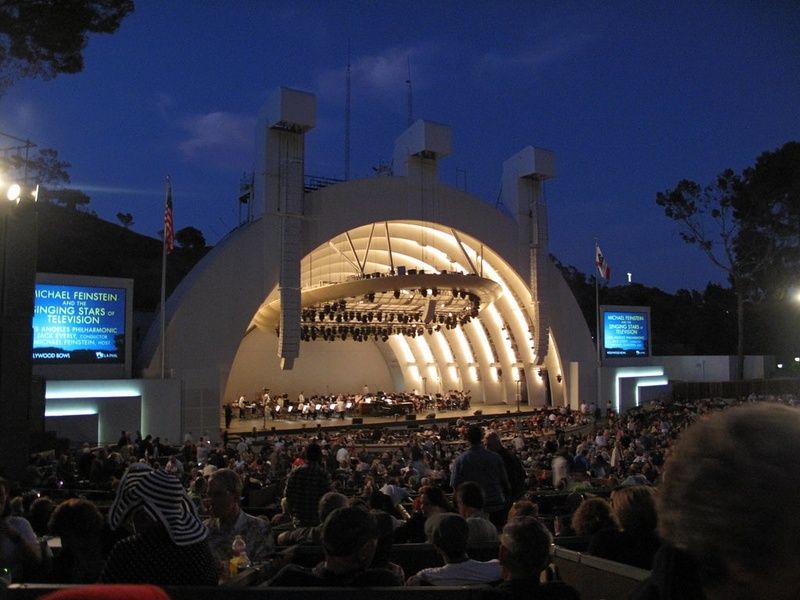 The iconic Hollywood Bowl is hands-down one of the most beautiful places to see a concert anywhere in the world. Nestled in the Hollywood Hills, this giant amphitheater has surprisingly great acoustics for an outdoor venue, and the events calendar has something for everyone. Seriously, you need to see a concert here while you're in town.
Pro tip: Most events at the Hollywood Bowl allow you to bring in a cooler full of food and alcohol to stuff under your seat and enjoy during the show, but check the website first. Some shows have restrictions.


#13: Tiki Ti Tiki Bar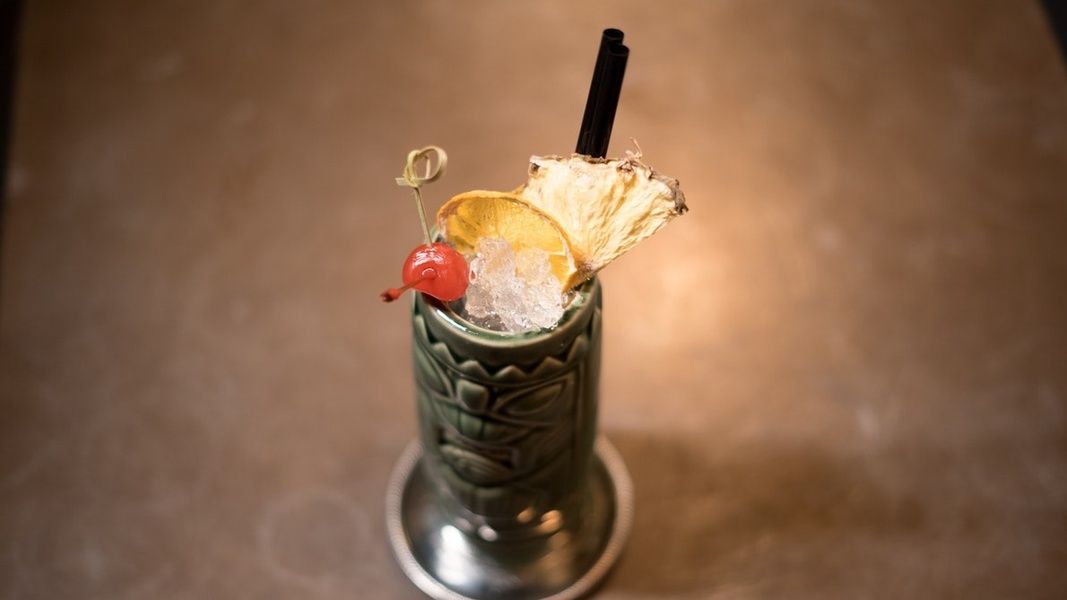 Los Angeles is one of several cities on the West Coast we can thank for (re)popularizing the tiki bar over the past decade or so. Nestled into a tiny plot of land next to the Church of Scientology's production studio, Tiki Ti is perhaps LA's most iconic tiki spot. Family-run, this place serves up fruity, boozy classics from Wednesday–Saturday.
Pro tip: Order a "Uga Booga" and watch what happens.

#14: Koreatown
You can't throw a rock without hitting an all-you-can-eat Korean BBQ place in this centrally-located neighborhood. The options are endless; from grill-your-own-meat mega restaurants to tiny stands specializing in one dish, food is definitely Koreatown's main attraction. That said, Koreatown never seems to sleep—so when you're done eating, you can always burn off a few calories at Shatto 39 Lanes (an old-school bowling alley that's open until 3 AM on the weekends) or at one of the neighborhood's innumerable karaoke spots.


#15: The Groundlings Theater / Melrose Avenue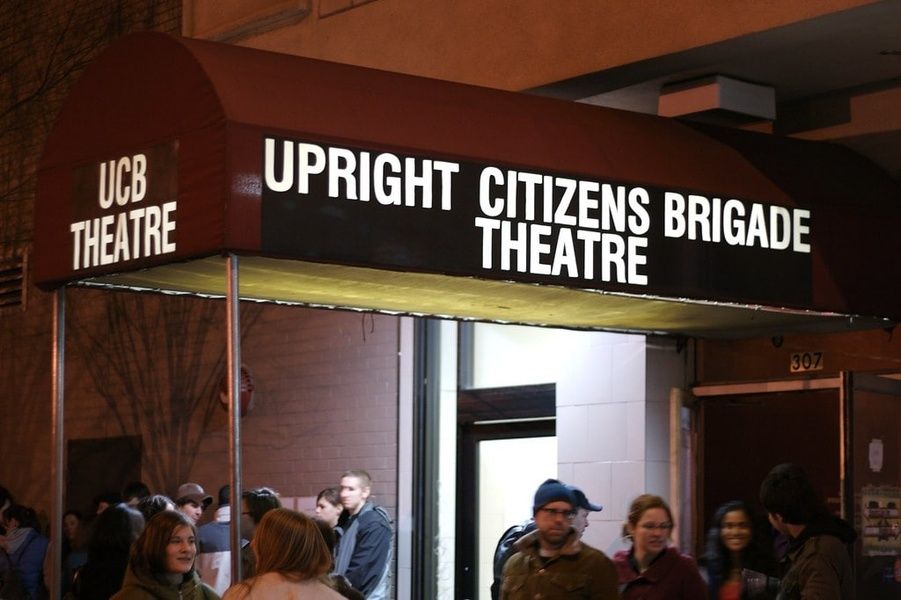 While Second City Comedy Club and UCB Los Angeles might be the most widely-known comedy theaters in LA, The Groundlings Theater is perhaps the most underrated. Catch a show any night of the week, and you're sure to discover at least one new favorite comedian (LA's comedy scene is second to none). Afterward, wander west down Melrose Avenue for some of the best vintage shops in the city.


#16: Highland Park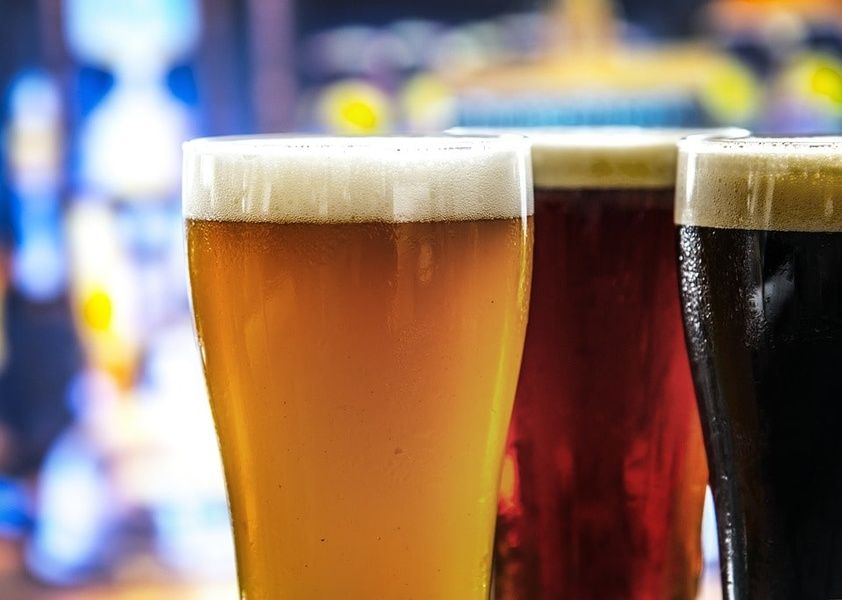 The neighborhood of Highland Park (in Northeast LA) offers a glimpse into how quickly neighborhoods can gentrify. The area's two main drags, York Boulevard and Figueroa Street, used to be unsavory—now, they offer offer food trucks and stalls galore. Try Tacos La Estrella before heading to Highland Park Brewery in The Hermosillo for a beer.


#17: Baldwin Hills Scenic Overlook / Culver City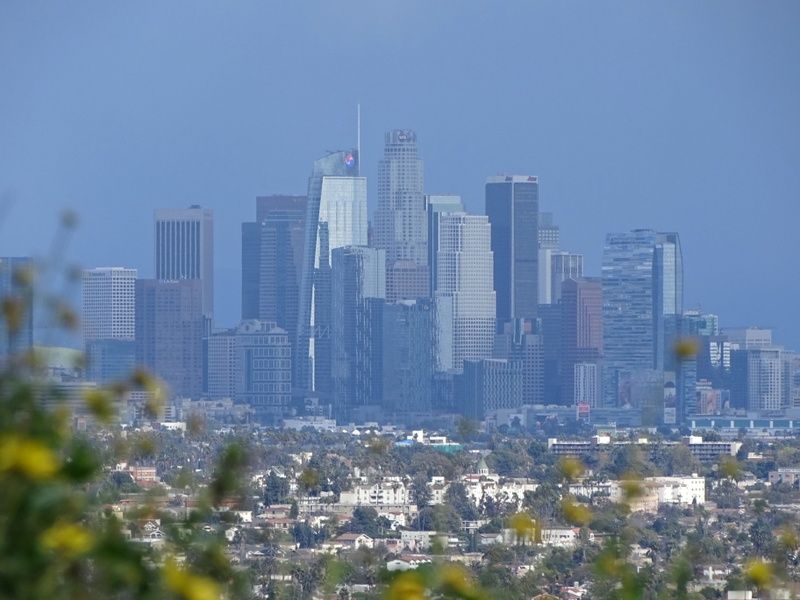 LA's west side is very flat (whereas the east side is super hilly)—so finding a great view here can be a challenge. The Baldwin Hills Scenic Overlook offers a solution. If you're willing to walk 282 stairs up a hill, you'll be treated to a view of everything from the ocean to downtown LA, and all the way to the San Gabriel Mountains (on a clear day, that is). After all that exercise, head into downtown Culver City: a surprisingly walkable part of town with plenty of outdoor seating.


#18: Dockweiler Beach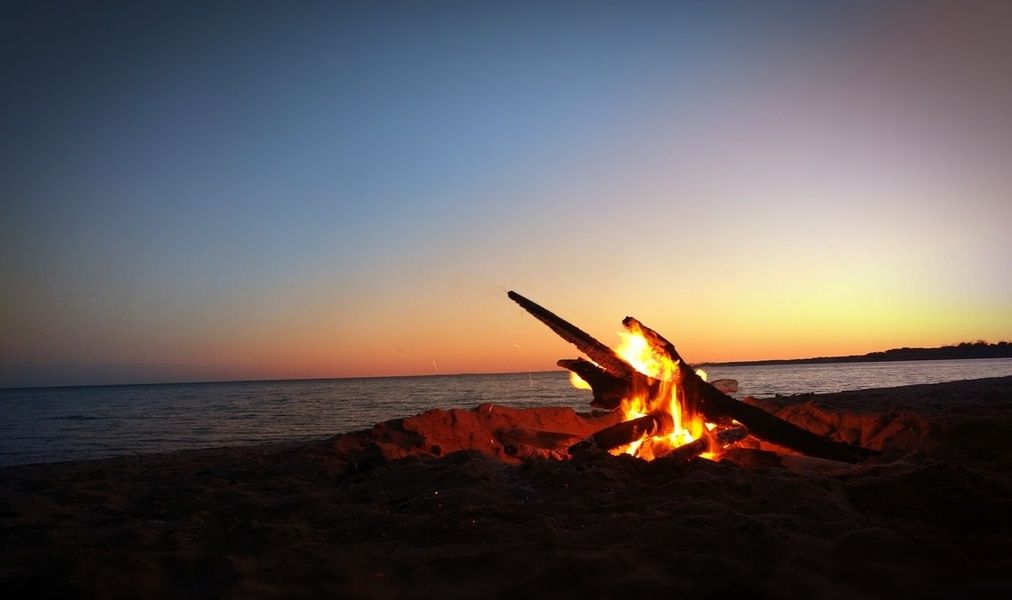 Dockweiler State Beach is famous for being the only place in LA County where it's legal to have a bonfire. Translation: it's the place for a beach party, LA style! The beach is home to 70 fire pits; they're first come, first serve, so get there early and bring lots of wood / s'mores ingredients.


#19: The San Gabriel Valley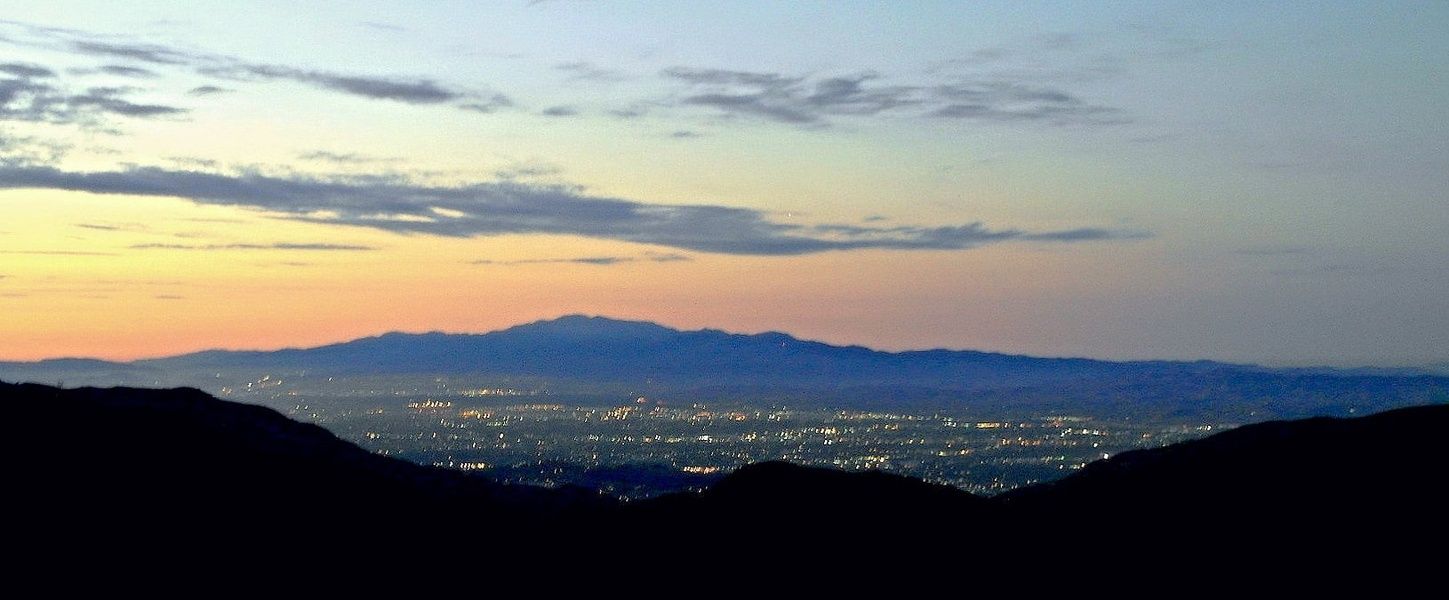 The San Gabriel Valley, just east of the city itself, is famous for its absolutely delicious Chinese food. If you only have time for one restaurant, though, make it Chengdu Taste in Alhambra, and dig into the huge menu of Sichuan classics—all packed with the mouth-numbing peppercorns the cuisine is famous for.
#20: Sushi Row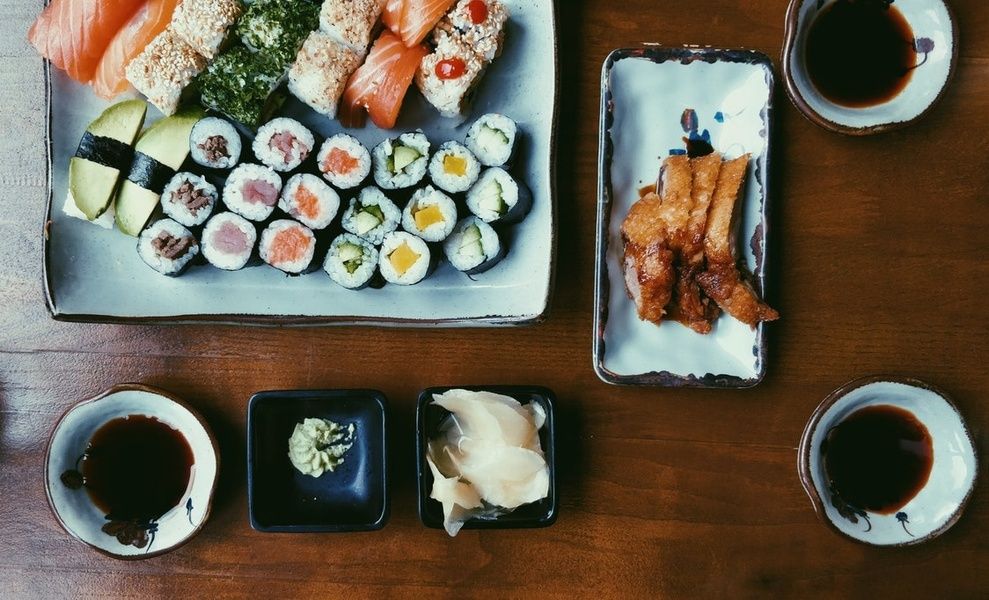 Sushi Row is a stretch of Ventura Blvd in the San Fernando Valley famous for its high concentration of delicious sushi restaurants. The options are endless, and regardless of your budget, you're sure to find a spot that will leave you satisfied and likely coming back for more before you have to leave town. Do not miss out on LA's amazing seafood—LA's travel prices aren't too bad, and the sushi is surprisingly affordable.
--
Now that you've got some vacation inspiration, connect with an LA local for help planning your trip! Your local trip planner with work with you to create an itinerary full of amazing experiences, hidden gems, and insider tips—all built around your budget and travel style. Any questions about how it works? Send us a message. And don't forget to check out: