Los Angeles is the city of angels—and the city of a million activities! That's why we created this list of 35 incredible things to do in Los Angeles. Check it out, and if you have any questions, send us a message!
"Linelly helped us beyond anything we could've planned ourselves. Everything she suggested for us was spot-on, and I feel we got the best experience by following a local's guidance."
#1: Hang out at the Grove
LA has been called the City of Flowers and Sunshine, so you're going to want to spend as much time outdoors as possible. Hanging out at the Grove, LA's most awesome open-air shopping center, is an excellent way to do that. Go shopping, ride the trolley, visit the iconic dancing fountain, or catch a movie.
Pro tip: LA's Original Farmers market is just around the corner from the Grove. You might not need any fresh produce, but it's an awesome place to grab a snack, lunch, or even a beer or two.
#2: People-watch at the Venice Beach Boardwalk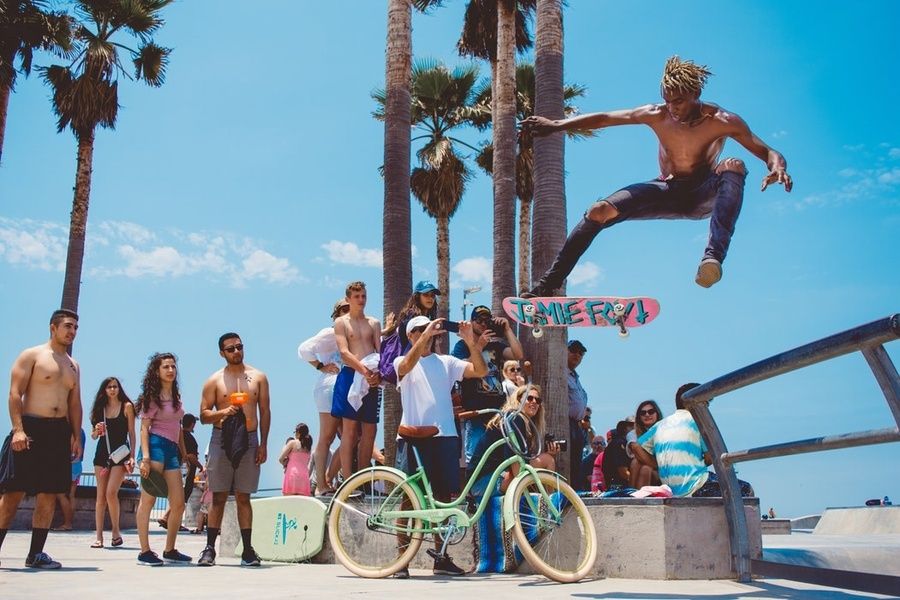 The bustle and buzz of the always-busy Venice Beach Boardwalk make it one of the most action-packed places in LA. The beach is amazing, but the real draw for most is the mix of outdoor beach shops, musicians jamming on the grass, and buskers performing for the crowd. Really, people-watching here is just out-of-this-world good.
While you're in the area, be sure to check out Venice's famous beachside skateparks, the gorgeous Venice Canals, and don't forget to ogle at the bodybuilders working out on Muscle Beach.
#3: Catch a comedy show
Move aside, New York! LA has an incredible comedy scene—and as the West Coast hub for actors and entertainers, why shouldn't it? LA's comedy scene has launched the careers of endless fan favorites from Will Ferrell to Donald Glover. Some of the city's most famous clubs include The Laugh Factory, The Comedy Store, The Groundlings, and Upright Citizens Brigade, but there are countless smaller venues to check out as well.
#4: Get Prehistoric at the La Brea Tar Pits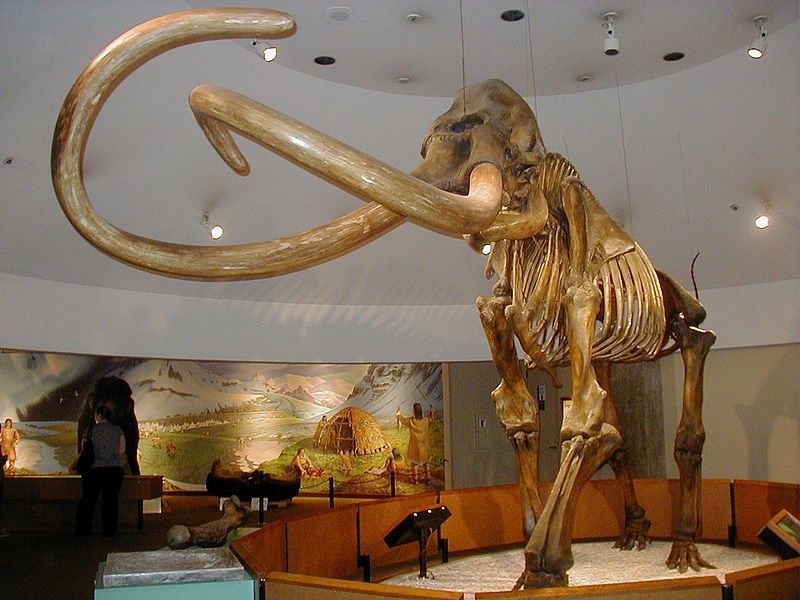 In a town full of gorgeous movie stars, it's devastating to be called a fossil—except at the La Brea Tar Pits, which contain some of the most well-preserved fossils in the world! For thousands of years, prehistoric mammals like mammoths, saber-tooth cats, and direwolves (the real kind, not the Game of Thrones kind) were trapped and preserved in the pits of tar that bubble up from the ground. Bad news for them, but wonderful for the curious of today!
#5: Kick back in Koreatown
Los Angeles' Koreatown neighborhood isn't just amazing Korean restaurants (although it's certainly that too): this part of town is flush with amazing bars and fun shops. Koreatown is also home to the iconic Wiltern theatre and some of the city's best donuts. Donuts and a show? Uh… yes, please.
Pro tip: You'll also find some of LA's best karaoke bars in Koreatown. Ask an LA local for their faves.
#6: Delight in gardens and Van Goghs at the Getty Museum
The Getty Museum, north of Beverly Hills, is a definite crowd pleaser. Love art? They've got your Van Goghs and Monets, but also so much more. Love gardens? The garden at the Getty is stunning, and there are great spots for a picnic. How about sweeping LA views? Yup, sunset at the Getty is one of the most gorgeous vistas in town.
The best part? The Getty is free, making it a great stop for anyone looking to travel to Los Angeles on a budget.
#7: Cheer on the LA Dodgers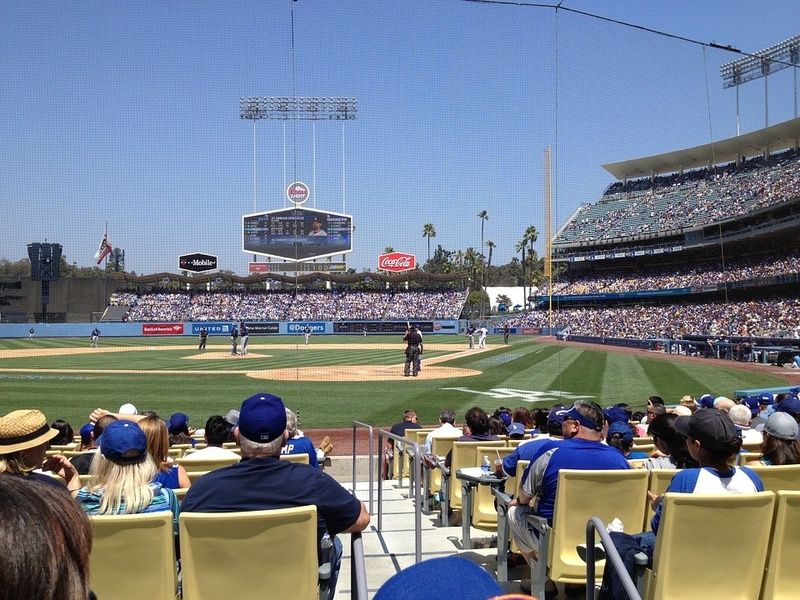 Root, root, root for the Dodgers! Or whoever's playing them, we won't judge. On a hot LA day, there's nothing better than enjoying a cold beer and watching some baseball. Dodger Stadium offers the perfect way to kick back, relax, and indulge in America's pastime—plus, it's only a 15-minute Uber from downtown LA.
Pro tip: Be sure to try one (or two) of Dodger Stadium's iconic "Dodger dogs". Whether or not the Dodgers win, you'll achieve a tasty victory. And if you have a big group, you can buy tickets that include unlimited hot dogs.
#8: Dive into the amazing LA seafood scene
In a city that's known for its incredible beaches, you know that seafood in Los Angeles is going to be awesome. Everyone in LA has their favorite spot for seafood so definitely ask a local for some restaurant advice.
Some of our favorite LA seafood joints include Fishing with Dynamite (for incredible raw scallops), the Mariscos Jalisco food truck (for their out-of-this-world shrimp tacos), and Connie & Ted's (for fresh-shucked oysters).
#9: Explore downtown LA (DTLA)
Downtown Los Angeles is in the midst of an exciting revival. With tons of new bars, restaurants, and shops (and kitty corner to hipsterrific neighborhoods like Echo Park, Silverlake, and Los Feliz), DTLA is the perfect neighborhood to explore.
Take in a free view at the Los Angeles City Hall observation deck, peruse the shelves at the quirky Last Bookstore, check out the street art in DTLA's Arts District, or chill at Clifton's, a forest-themed bar with an enormous tree in the center.
Pro tip: Although Los Angeles is largely safe, downtown LA has a big homeless population, and can be sketchy at night. This is especially true in areas of downtown like Skid Row.
#10: Hike up to the Hollywood Sign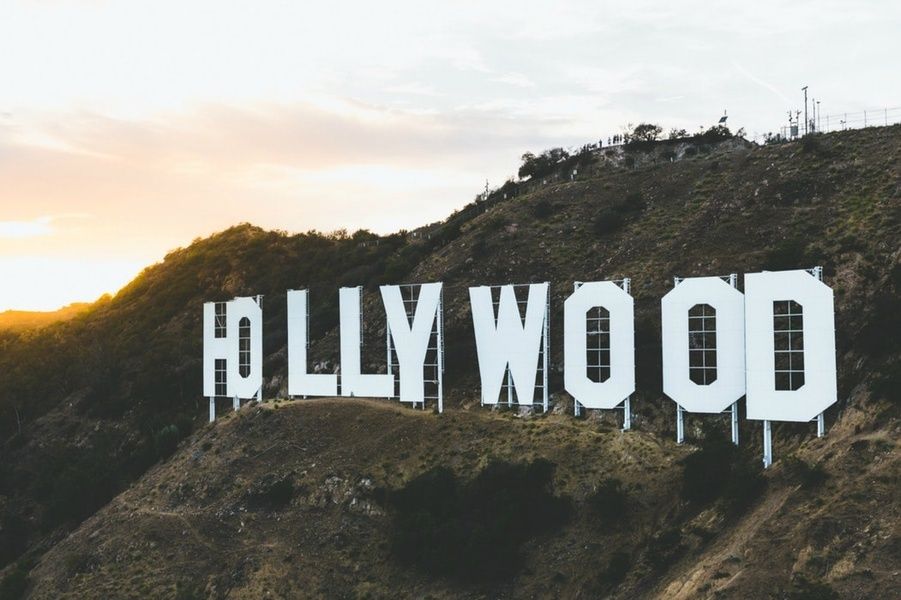 The Hollywood sign is perhaps the most iconic of LA landmarks. It's cool to see from afar, but why not get up close? You don't have to be a pro hiker—there are different levels of Hollywood hikes to choose from, which makes it an accessible activity for most.
#11: See modern art at the Broad Museum
Only open since 2015, the Broad Museum is quickly becoming a favorite amongst LA locals. Unlike the Getty, the Broad is all about contemporary art. You'll find artists here like Takashi Murakami, Jeff Koons, and the Instagram-darling Yayoi Kusama (you've definitely seen her "infinity rooms" on social media).
Admission is free, but some exhibits and events require paid tickets.
#12: Go window-shopping along Rodeo Drive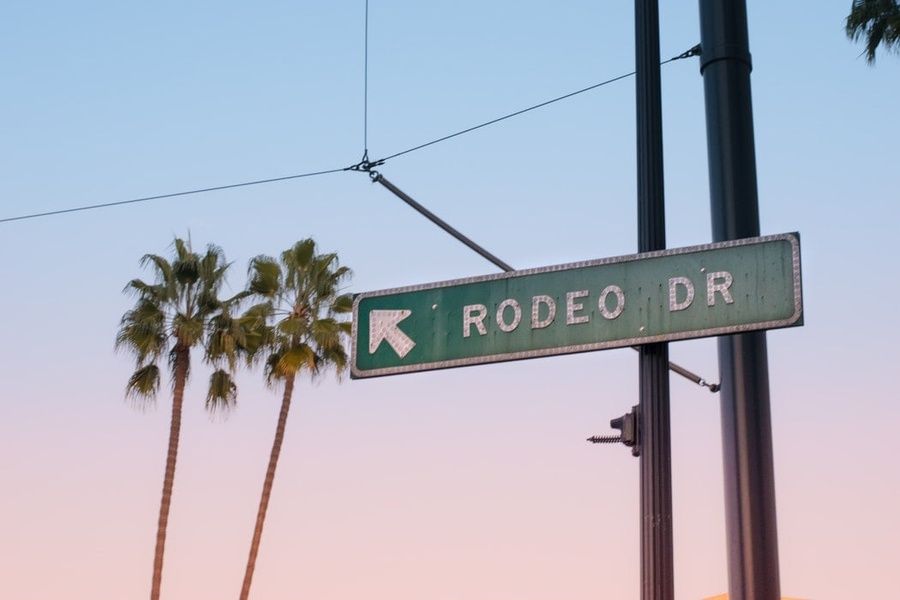 Rodeo Drive (in the iconic Beverly Hills neighborhood) is a three-block stretch of some of LA's most exclusive clothing stores. It's an awesome and iconic place to see—you may recognize it from films like Pretty Woman, Beverly Hills Cop, and about a million others. Snap a picture at the famous Rodeo Drive sign, window-shop, and enjoy this ultra-classy part of town.
Pro tip: If you want to do some shopping that won't cost you your ticket home, ask someone who lives in LA about the best spots to shop.
#13: Spend an afternoon in Pasadena
Ten miles from downtown Los Angeles, Pasadena is packed with stuff to do. Old Pasadena is gorgeous and full of amazing restaurants and shops, Eaton Canyon offers a gorgeous hike near a *waterfall*, and if you plan your trip to Los Angeles for January, you can see the famous Rose Parade (January 1st, 2020). Plus, your eyes aren't deceiving you: those really are wild parrots in Pasadena's trees.
Pro tip: On the second Sunday of the month, scoot over to the Rose Bowl stadium for an incredible flea market.
#14: Mix it up with LA's best fish tacos
Los Angeles is less than three hours from the US-Mexico border and right on the coast, which makes it one of the prime cities in the United States to snag some delicious fish tacos. Check out the aptly named Best Fish Tacos in Ensenada or Ricky's Fish Tacos (a food truck) for a real treat.
#15: Have a magical day at Universal Studios
Universal Studios is a playground for kids and adults alike. The rides and attractions at the Wizarding World of Harry Potter are a huge draw here (whether or not you know the books/movies), but the park is filled with tons of other rides—the WaterWorld ride is great for a hot day, and the park introduced a Jurassic World ride in 2019—as well as opportunities to tour the studio.
Pro tip: Get to the park early to beat the crowds (and the afternoon sun). Universal Studios is like Disneyland—tourist central—but it's a delight, especially with kids.
#16: Catch some sun at the Santa Monica Pier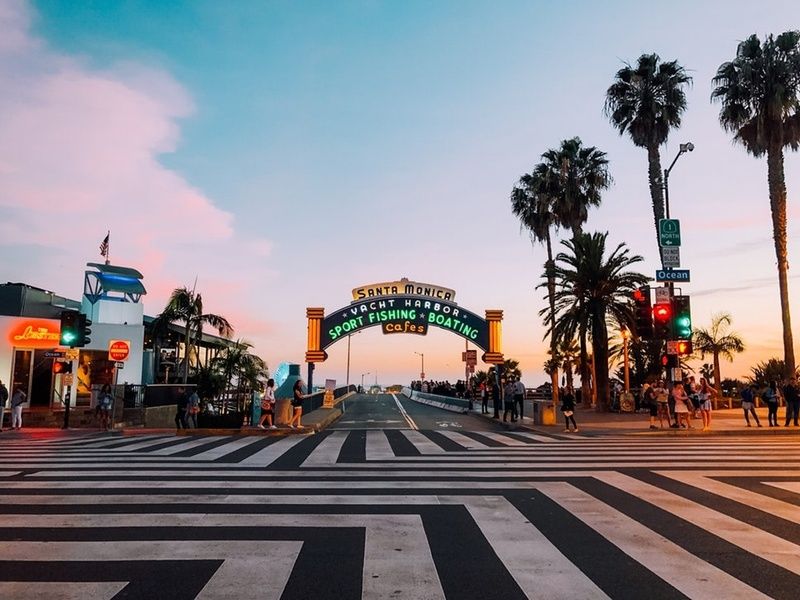 With sprawling white sand and sparkling azure water, Santa Monica is one of the most beautiful beaches in Los Angeles. The pier—full of old carnival rides and restaurants—is a bit of a tourist trap, but still super iconic and fun.
As one of the most popular and iconic beaches in town, Santa Monica can get crowded. Good news! There are tons of beaches in LA, so get some recs from an LA local on the ones you'll like best.
#17: Take in the view at Griffith Park
If you've seen La La Land, you know Griffith Park (but please don't burst into "A Lovely Night"— you will scare the locals). But seriously, as one of the largest urban parks in the United States, Griffith Park is a must-visit. The main attractions? The gorgeous view of downtown LA, the iconic observatory, and the Hollywood Sign. We recommend going up at night for an impressive look at the sparkling city and the lit-up H-O-L-L-Y-W-O-O-D.
Pro tip: The Sierra Club offers free evening hikes to Griffith Park.
#18: Chill out in Culver City
Close to LAX and the ocean, Culver City is ultra-convenient to get to. Check out the thriving gallery scene in Culver City's Arts District, grab a late drink at the ornate (and soaked in Hollywood history) Culver Hotel, or hike up to the Baldwin Hills Scenic Overlook for an amazing view. Culver City is also home to Sony Pictures Studio, which offers a great behind-the-scenes tour.
Pro tip: The completion of the metro line connecting Culver City to downtown Los Angeles happened only a few years ago. Los Angeles transportation gets a bad rap, but the metro line is an easy way to get between the neighborhoods.
Work with a local to plan your trip.
See a side most people miss.
#19: Get sudsy at one of LA's craft breweries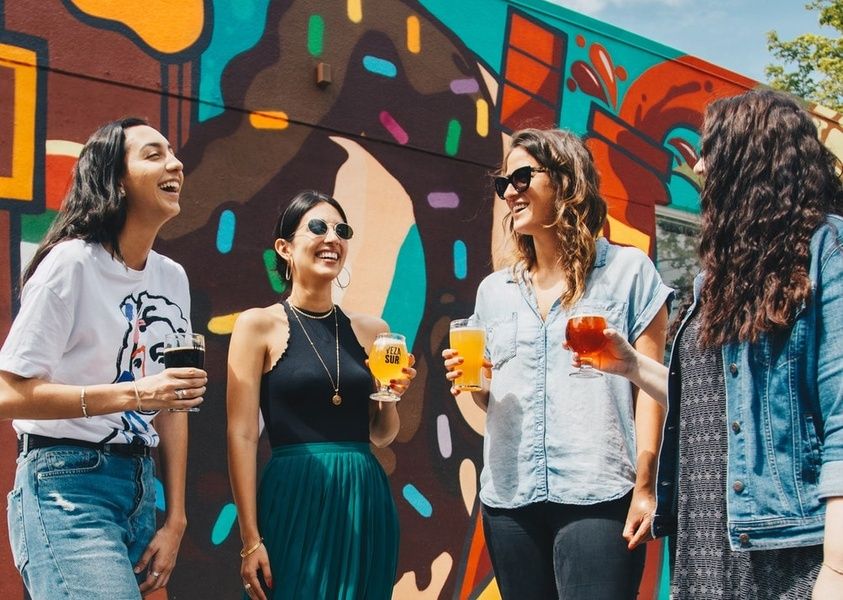 Although LA's west coast sister cities (especially Seattle and Portland) may be better known for their beer scenes, Los Angeles has excellent breweries as well. Highland Park on the edge of Chinatown is a perennial fave, Arts District is one of DTLA's most popular spots, and hops-happy El Segundo is only a short walk from the beach.
#20: Go for a hike in Angeles National Forest
About forty minutes from DTLA, Angeles National Forest proves that LA isn't just showbiz and celebrity mansions. Full of beautiful, wooded trails, Angeles National Forest is perfect for hikers of any level.
#21: Hit up the Hollywood Walk of Fame (if you dare...)
The Hollywood Walk of Fame is the tourist destination in LA, which can be ultra-ugh. But this famous site is worth a visit if you want to pay homage to your favorite celebrities or to get a glimpse at the iconic pink cement stars. To do so, we recommend going early in the day before the crazy crowds appear.
The epic, historical, nearby Chinese Theatre is cool, though. It has one of the largest screens in North America and it's where many blockbuster films hold red-carpet premieres.
#22: Enjoy the whales, wine, and wonderful hikes of Malibu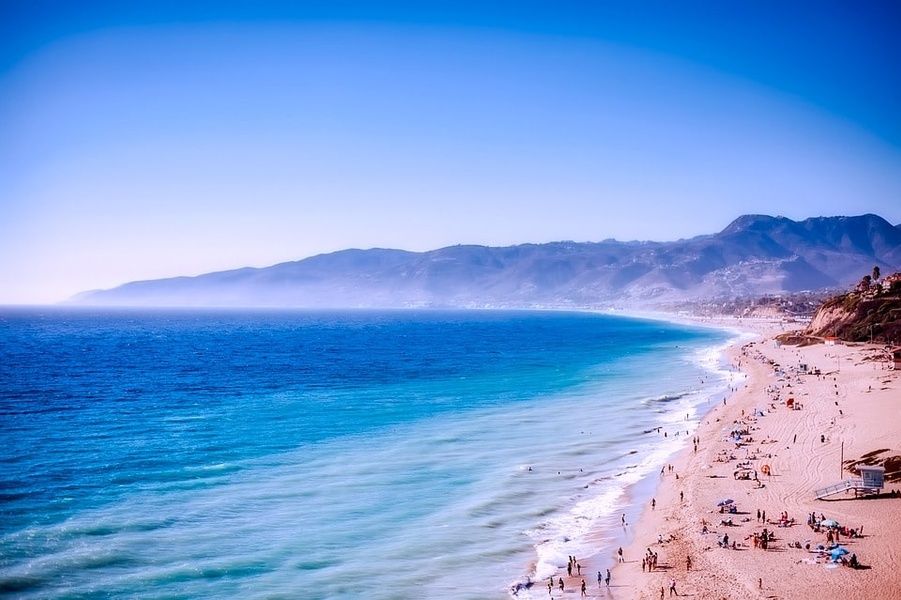 Malibu is known for two things: stunning beaches and spectacular celebrity mansions. And it's true, the beaches are incredible. Make sure to keep an eye out for whales while you're enjoying "aloha hour" at seaside Duke's restaurant! And of course, Malibu offers great surfing, scuba-diving, and sunbathing opportunities.
But wait, there's more! You can also find incredible hiking in the area (Escondido Falls features a waterfall!) and lots of wonderful wine tours.
#23: Participate in a live recording of your favorite show
If you love television you're in luck: Los Angeles is the TV town, and there are definitely ways to get into the audience of a live taping. The best part? Usually, these tickets are *free*. So whether you adore Ellen, dream of being on The Voice, or love laughing to Conan, you may be able to snag a seat in the studio audience.
Pro tip: These tickets go fast, so try to sign up ahead of time. Have a local help arrange this!
#24: Fall in love with the Los Angeles County Museum of Art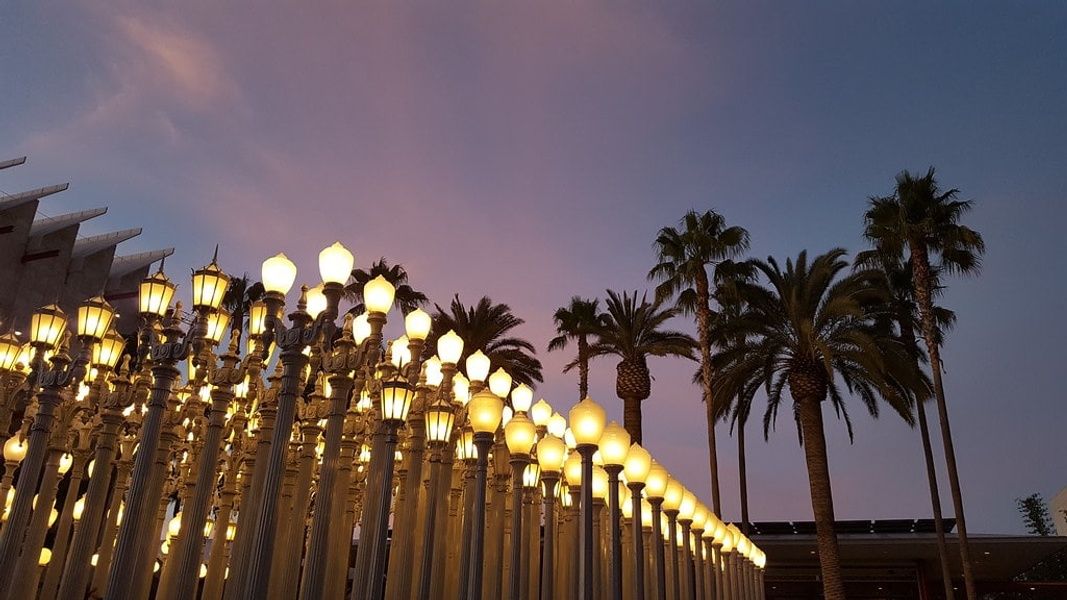 The Los Angeles County Museum of Art (LACMA) has an amazing collection—it's the largest art museum in the western United States—and visitors can easily spend a few hours admiring its 140,000 pieces (which represent more than 6,000 years of art history). Tickets are free the second Tuesday of the month.
One of LACMA's main attractions is its "urban light" display. It's a favorite backdrop for Instagrammers, engagement photographers, and, well, everyone else.
#25: Bask in nature at heavenly Huntington Gardens
The gorgeous Huntington Gardens, near Pasadena, defy Los Angeles' reputation as urban sprawl. Not only does Huntington feature 16 themed garden areas over 120 acres, but the Huntington Library also contains a spectacular collection of art as well as rare historic documents and photos.
#26: Root on the Lakers (or the Kings, or the Clippers, or the Sparks) at Staples Center
There's always something happening at Staples Center. If you love basketball, root for the Lakers (or the Clippers or the Sparks). If hockey is more your thing, catch a Kings' game. None of the above? Then check out some of today's biggest musicians, who perform frequently at Staples Center.
Pro tip: If you love sports or are in town for the music, stay in downtown LA—it's less than a 10 minutes Uber from there to the Staples Center.
#27: Hear the LA Philharmonic at the Walt Disney Concert Hall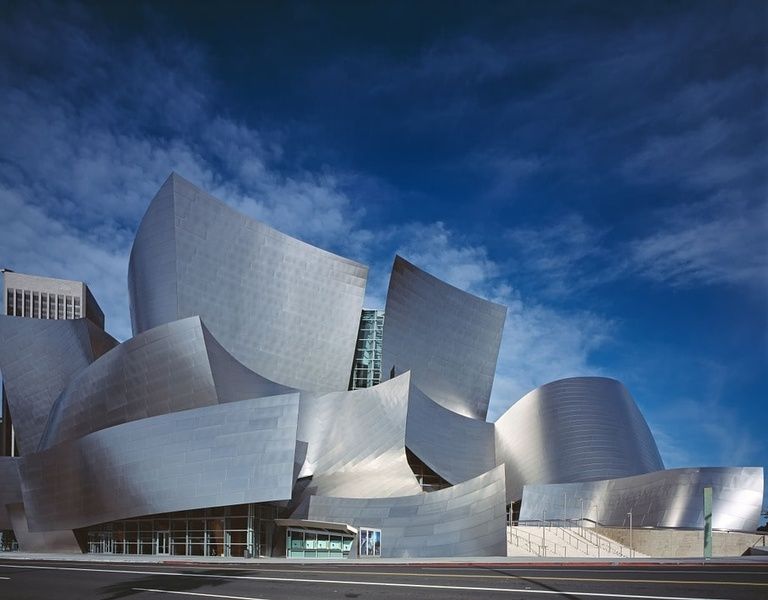 Not only is the architecture of the Walt Disney Concert Hall phenomenally cool but it's also designed to make the hall one of the most "acoustically sophisticated" in the world. Catch a show from the world-famous Los Angeles Philharmonic for some of the best classical music on the West Coast.  
#28: Go behind the scenes at Paramount Pictures Studio
The price to tour Paramount Pictures Studio is steep—about sixty bucks—but it's worth it if you're a die-hard TV or film fan. Popular shows like Barry and Dr. Phil are among the shows filmed at Paramount Pictures Studio.
#29: Hang out at the Hollywood Forever Cemetery
The Hollywood Forever Cemetery is not as morbid as it sounds—although it is an actual cemetery where you can pay respects to deceased stars like Judy Garland and Mickey Rooney. Actually, it's known for much more than its "residents". The (very-much alive) events calendar is packed with activities like movie nights and concerts, as well as one of LA's biggest Day of the Dead celebrations.
#30: Explore Hollywood culture in Beverly Hills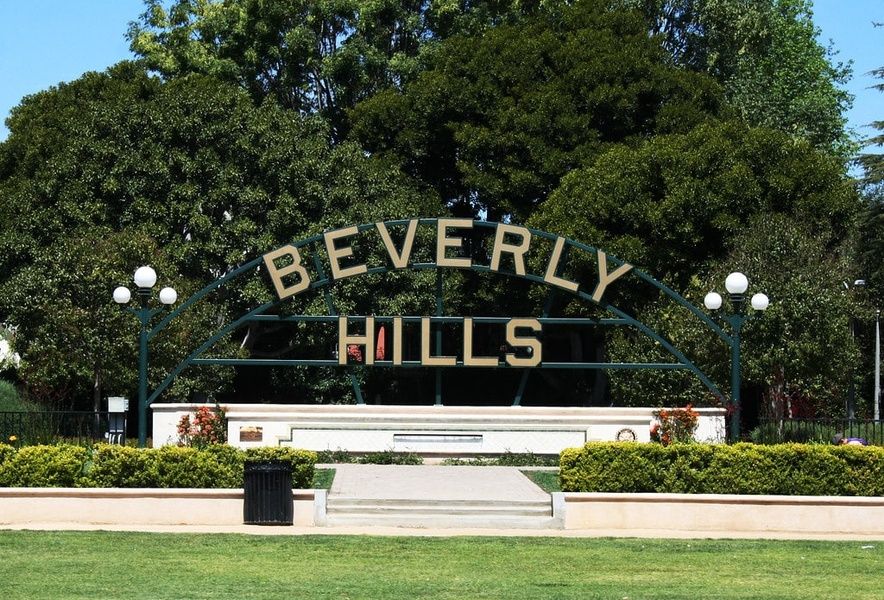 It's more than just a Weezer song—Beverly Hills is one of LA's most iconic neighborhoods to visit! The Revolver Gallery has the world's largest gallery-owned collection of Andy Warhol's work, making it a colorful and fun stop; the Paley Center for Media is a must-stop for TV nerds, and a photo with the iconic Beverly Hills sign at Beverly Hills Garden Park is a necessity.
Pro tip: If you have a car, Mulholland Drive also offers a spectacular view of LA.
#31: Be
that person
and try one of LA's famous/infamous bird scooters
Bird scooters are LA's newest fad. These lightweight, electric scooters (like the razor scooters from the early 2000s) are available to rent all over the city. Like a bike share, you can use your phone (with the Bird app) to unlock and pay for a scooter.
#32: Snack away at Grand Central Market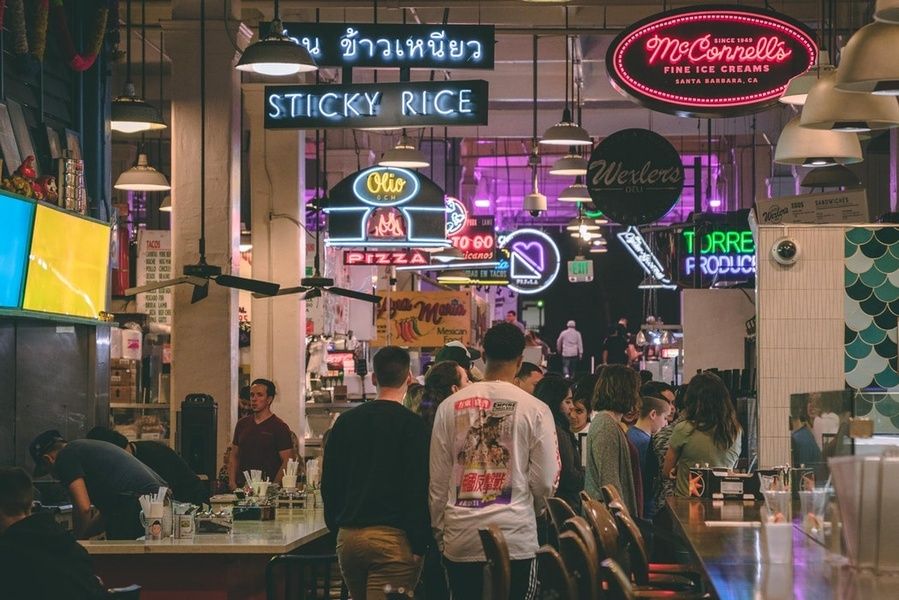 LA locals have enjoyed snacks from Grand Central Market since 1917. This food-hall offers a crazy variety of food—wonton soup! Pastries! Pupusas! BBQ! Beer!—which makes it an immediate crowd-pleaser. Eggslut is a perpetually-preferred stall, but someone who lives in LA can talk to you about other local favorites.
#33: Stride around Sunset Boulevard
Sunset Boulevard contains some of L.A's classic spots, and plenty to do! Its famous hotel, the Chateau Marmont is a veritable character in Hollywood history itself—it's where John Belushi died and where Jim Morrison fell off a balcony, among other colorful anecdotes. The nearby Whiskey A Go Go is a great place to catch a rock show, and if you don't have In-N-Out in your home state/country/etc., Sunset Blvd is a fun place to grab a burger.
#34: Chow down on French dip sandwiches in Chinatown
Restaurant Philippe the Original claims to have invented the acclaimed French dip sandwich, though there are some in Los Angeles who would strongly dispute this claim. Our advice: taste for yourself!
Aside from French dip, of course, there's tons of amazing Asian food in Chinatown. Get some advice from a local about the best hole-in-the-wall spots for lunch.
#35: Go for a run (or hike) in Runyon Canyon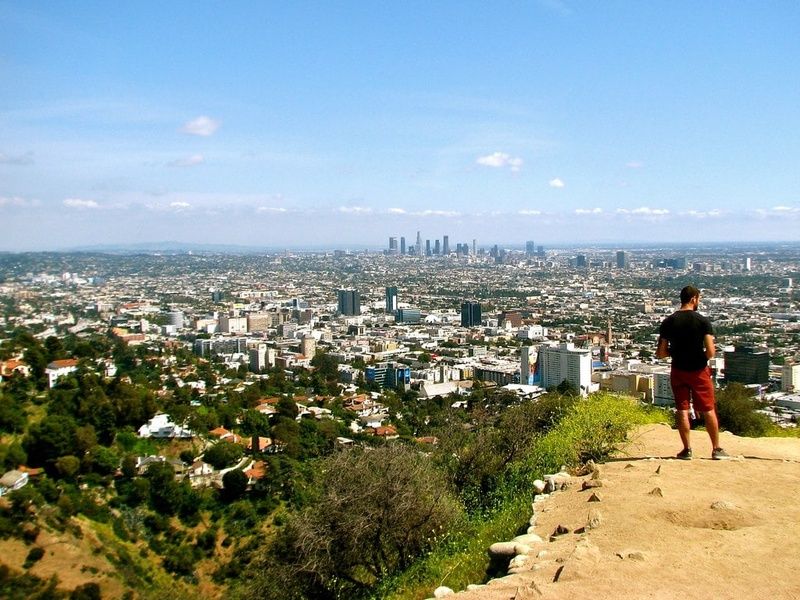 The resplendent Runyon Canyon offers one of the best hikes in Los Angeles. About thirty minutes from downtown Los Angeles, Runyon is a favorite amongst LA dog owners since the areas is leash-optional. It's a popular spot among locals and visitors alike, so expect plenty of company on the trails.
Pro tip: Hoping to fit in an awesome run? Check out this list of the best running routes in Los Angeles—from city streets to off-road trails.
--
Ready for an amazing trip to the city of angels? Make sure you don't miss out on anything by having an LA local plan your trip. Not only do they know the best spots in town, they'll also be available with 24/7 phone support if you run into any issues. And don't forget to check out: