Los Angeles is composed of 272 distinct neighborhoods—and that's not even counting all the nearby cities in LA County (Malibu, Culver City, etc.), that are basically neighborhoods themselves.
That's why, with some local help, we've created this guide to help you decide where to stay in LA. It contains the pros and cons of some of LA's most popular neighborhoods and surrounding towns, including walkability ratings, safety considerations, and transportation options.
| Echo Park | Silver Lake | Los Feliz | Downtown LA | Culver City | Santa Monica | Venice | Koreatown | West Hollywood | Hollywood | Beverly Hills | Malibu | BONUS: If you want to explore beyond Los Angeles
Echo Park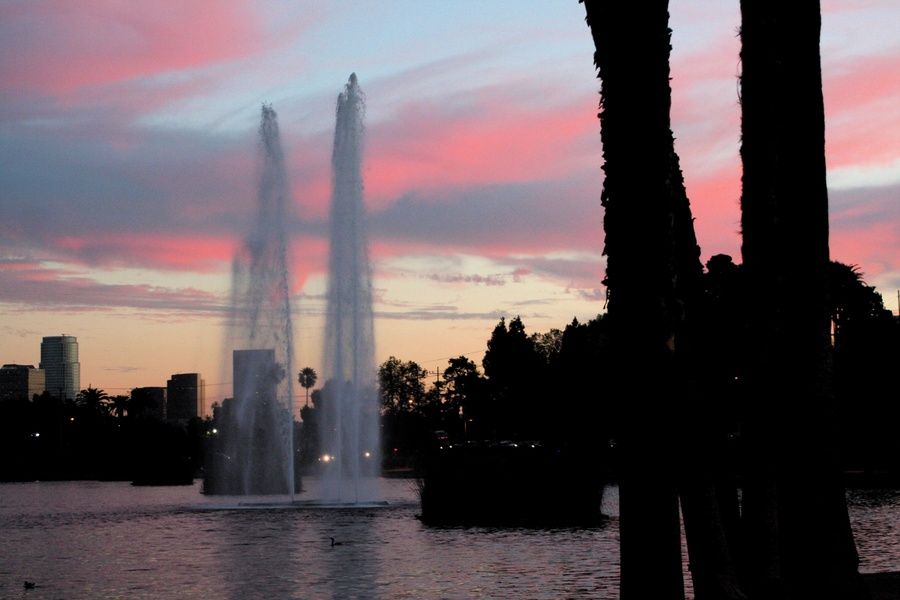 With a solid hipster vibe and easy access to four freeways (the 5, the 2, the 110, and the 101) LA's Echo Park neighborhood consistently tops lists of the best neighborhoods in Los Angeles.
Pros: It's easy to get from Echo Park to other awesome neighborhoods like Chinatown, downtown, Silver Lake, and Los Feliz. And it doesn't lack for things to do—visitors can hike in the gorgeous Elysian Park, drink craft beer at Sunset Beer Co., explore the street art, or enjoy hidden gems like the Echo Park Time Travel Mart. Plus, the Victorian-era homes throughout the neighborhood make Echo Park a surprisingly beautiful part of town. Echo Park isn't packed with hotels, but the price to stay in one nearby is usually around $100/night.
Cons: The whole area has rapidly gentrified in the last couple of decades, which prompts mixed opinions: some locals love the revitalization of this area, and others think it means Echo Park has lost its original culture and soul.
Safety: Los Angeles is safe, and so is Echo Park. Today, crime in Echo Park mostly involves petty car theft, like in most gentrified areas.
Walkability: With a walkability rating of 82, Echo Park is the 17th most walkable neighborhood in Los Angeles. Translation: if you're a big walker, you'll be fine.
Metro stops: Along with the usual rideshare options, you can catch the Metro Bus (Line 4) via the Sunset/Park station.
Silver Lake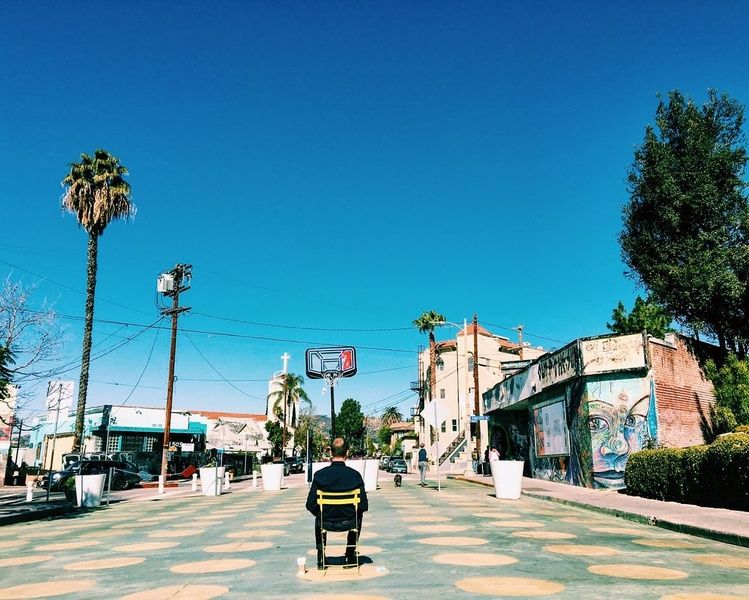 Nestled along Sunset Boulevard, the Silver Lake neighborhood is often described as "trendy" "hipster" and even "tragically hip." It is cool, but a scarcity of hotels can make finding accommodations difficult.
Pros: What Silver Lake lacks in major attractions, it makes up for with rad activities. One of LA's best tiki bars is in the neighborhood, it's quickly becoming the destination in LA for amazing restaurants. Plus, the colorful street art and old-school venus like the Satellite (where you can catch local bands) gives Silver Lake an intense, authentic vibe.
Cons: There aren't a ton of hotels in Silver Lake, which means your lodging options will be limited. The hotels in the area are around $100/night—Airbnb prices are similar, and even a bit lower.
Safety: Silver Lake is hipster-central and pretty safe: most crimes today involve car burglary.
Walkability: Silver Lake is fairly walkable. Its walkability score of 77 makes it the 28th most walkable neighborhood in Los Angeles.
Pro tip: Silver Lake is known for its public staircases—relics from when the neighborhood had a trolley system. The stairs are perfect if you're looking for more intense cardio and for a non-touristy activity in Los Angeles.
Metro stops: The Sunset/Parkman stop is easy to reach. There, you can catch the Metro Bus 4 Line.
Los Feliz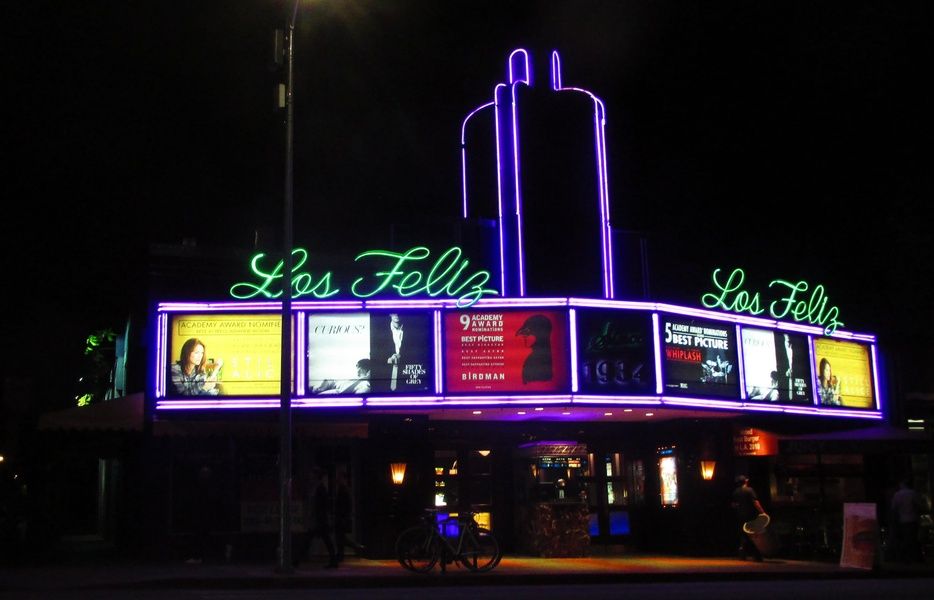 One of the more off-the-beaten-path neighborhoods in Los Angeles, Los Feliz offers a laid-back vibe and plenty of fun activities.
Pros: Los Feliz's laid-back vibe is a gem in glitzy LA. With Griffith Park to the north, it's also a beautiful part of town. Los Feliz Village is full of great restaurants, dive bars, independent bookstores, and more.
Cons: Street parking is a nightmare, there isn't a close metro stop, and it's hard to get from Los Feliz to the Westside. Plus, there aren't many hotels in Los Feliz. Airbnbs run less than $100/night, though.
Safety: Recent crime reports rank Los Feliz safer than nearby Silver Lake and Echo Park.
Walkability: Los Feliz is so off the beaten path that it doesn't have its own walkability score. However, the greater area around Los Feliz has a healthy score of 78.
Metro: Los Feliz isn't close to metro bus or train stops. The Red Line is the closest, but you'd have to take a bus to get there (or walk for about thirty minutes).
Downtown LA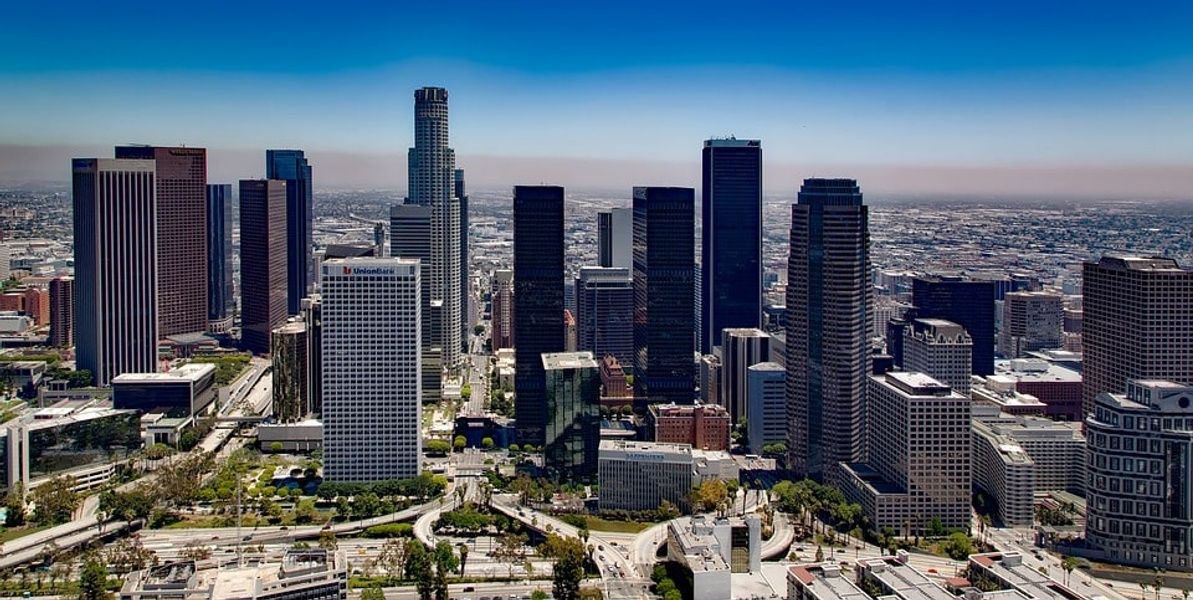 Downtown Los Angeles has a lot going for it: a central location, tons of public transit, and a healthy choice of hotels. But it's also ground zero for LA's homeless epidemic.
Pros: It's downtown, so you know there are a million things to do and see. Downtown LA (DTLA) has experienced an exciting renaissance in the last few years. It's home to one of the country's best bookstores, as well as intensely cool bars like the Wolves. DTLA has a lot of hotels, but you'll pay a premium price for that downtown life: most are between $200–$300/night.
Since we're all about sustainable travel, we'd recommend staying at a Kind Traveler property. They're the first socially conscious hotel booking and sustainable travel media platform—staying with them empowers travelers to positively impact communities and the environment in the destinations they visit!
Cons: Not everyone in LA is onboard with DTLA's renaissance: many locals still see downtown as a soulless, especially compared to neighborhoods with stronger personalities like West Hollywood and Echo Park.
Safety: Like many cities on the West Coast, LA struggles with homelessness. This is especially true in downtown LA, where areas like Skid Row are filled with tents. Still, DTLA is fairly safe, especially during the day.
Walkability: DTLA is the most walkable neighborhood in Los Angeles. So if you're looking to avoid LA's legendarily awful traffic, downtown may be a good call.
Metro: Metros everywhere! This is downtown, y'all! Keep in mind parking is a nightmare, however, and like most places in LA, traffic is torturous.
Culver City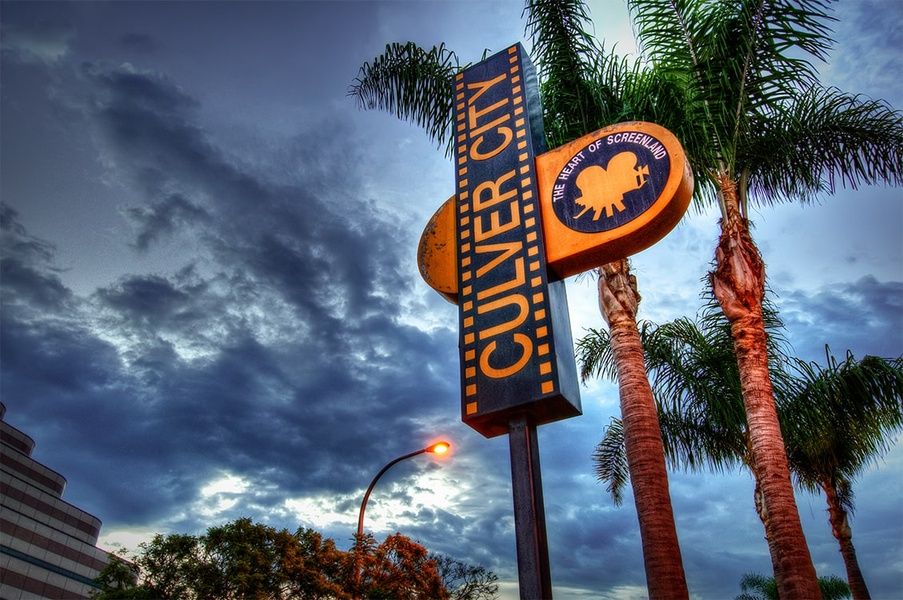 Culver City, a separate city within Los Angeles County, is a good choice if you're looking for proximity to the beach. Parts are walkable, but if you have a car and want to explore elsewhere, prepare for the hellscape that is the 405 freeway at 6 PM.
Pros: Culver City provides excellent access to nature and urban activities. The beaches of Santa Monica and Marina del Rey are easily accessible, as is the incredible Baldwin Hills Scenic Overlook. Downtown Culver City and the Culver City Arts District are full of art galleries, restaurants, and bars, which make them lively (and pedestrian friendly!) parts of town.
Cons: Culver City is becoming cool… but depending on who you talk to (and you should definitely ask a local about it), it's not quite on the level of Silver Lake or Echo Park. The glut of strip malls along Venice Boulevard can give the neighborhood a corporate vibe. Most hotels run between $150–$200/night, but the higher concentration of large apartment buildings makes Airbnbs cheaper.
Safety: Fairly residential, Culver City is considered safe.
Walkability: Culver City has a decent walkability score (73) but it's not as pedestrian-friendly as some other LA neighborhoods.
Metro: Via the LA Metro Expo Line, it's easy to get from Culver City to Santa Monica (30 minutes) and DTLA (45 minutes). Keep in mind: traveling in and out of the neighborhood via car risks getting ensnared in traffic.
Santa Monica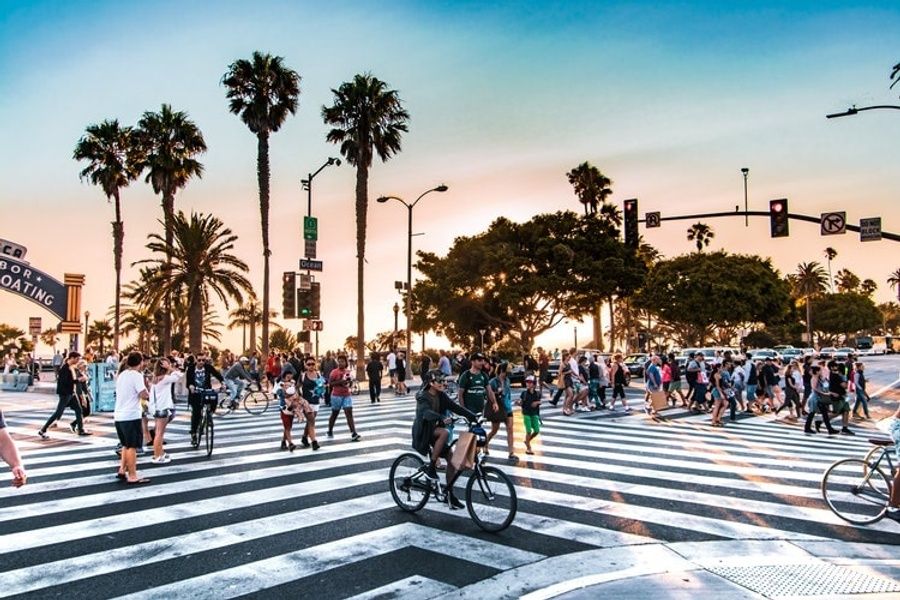 Beaches! If you want to enjoy some of LA's most beautiful coastline, Santa Monica is a great choice. It feels a world away from the city bustle (it is, in fact, a separate city in LA County). That being said, as a "world away", and getting around can be a pain.
Pros: If you love the beach, you'll love Santa Monica: it's the perfect place for surfing, swimming, or sunbathing. Santa Monica also has a wonderfully walkable downtown, full of incredible restaurants like Michael's, which sources ingredients from local farmer's markets.
Cons: Santa Monica's beachside location makes it a hard place to reach, and its popularity means finding parking is a pain. Both the Pacific Coast Highway and the 10 freeway are known for their terrible traffic. Plus, everyone wants to be on the beach: hotels start in the upper $200 range, and can even reach $500/night. As always, Airbnbs are a bit cheaper.
Safety: Santa Monica itself is pretty safe, although this can change the closer you get to Venice.
Walkability: With a healthy walkability score of 83, Santa Monica is pedestrian-friendly.
Metro: Life's a beach! The Expo Metro Line makes getting to Culver City and DTLA easy.
Venice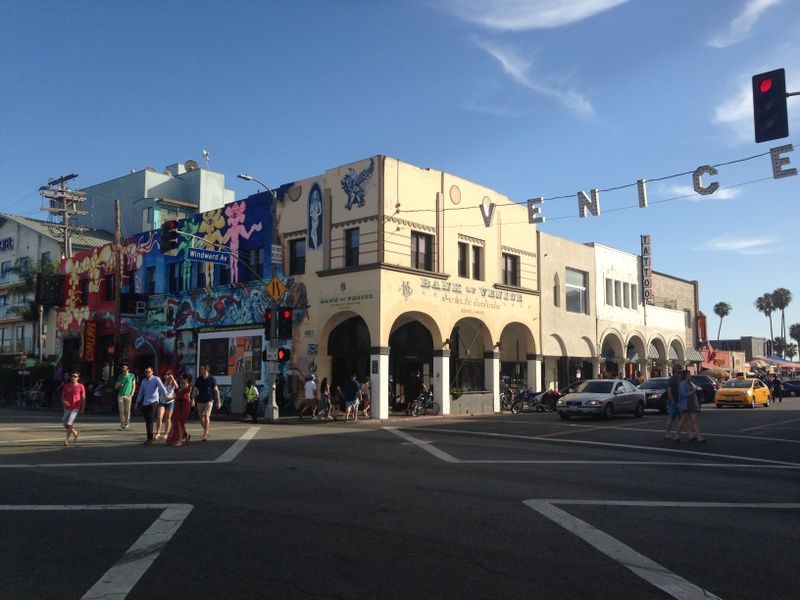 Between its lively boardwalk and stunning beach, the Venice neighborhood is an incredible part of LA. Still, it can get sketchy when the sun goes down.
Pros: Venice is packed with some of the best things to do in Los Angeles, which makes it an exciting and lively part of town to call home for a bit. Seriously—you could spend hours people-watching at the Venice Beach Boardwalk. The Venice Canals are also cool, as is Venice's First Friday Arts Walk. A classic beach neighborhood, there are tons of hotels to choose from—but staying on or near the beach can cost upwards of $200/night.
Cons: Parts of Venice have a gritty, artsy atmosphere, which can be a turn-off for some travelers (who may prefer the more upscale vibes of nearby Santa Monica).
Safety: The Venice Beach area can get sketchy at night. Talk to an LA local about which parts of Venice are safest at night, and which you should avoid.
Walkability: Venice has a walkability score of 82. The high score is not a surprise—between the beach and the boardwalk, there are plenty of places to explore on foot.
Metro: Venice doesn't have a metro stop. You would have to take a bus to the Expo Line from Santa Monica.
Koreatown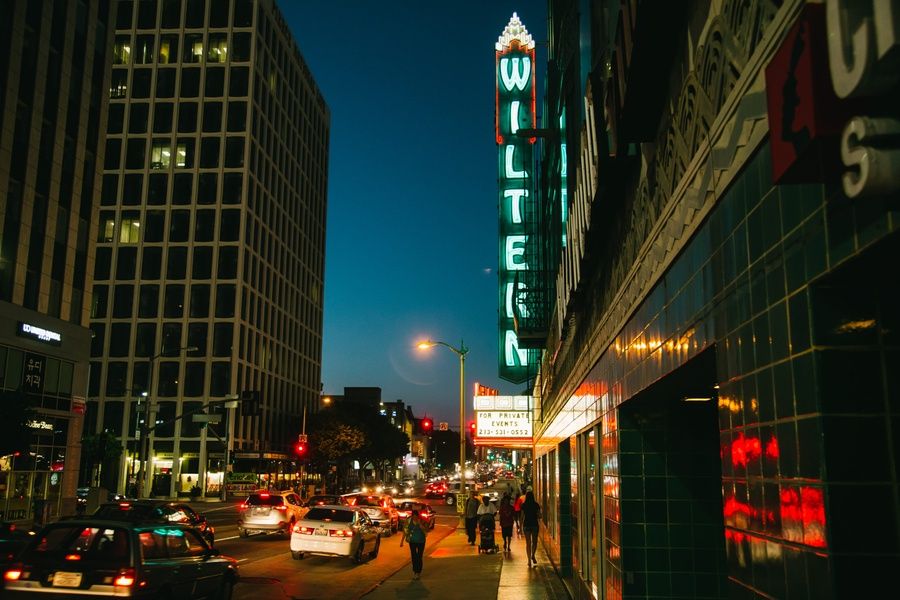 Koreatown is more than amazing karaoke and good Korean BBQ—as one of LA's most walkable neighborhoods, it's also a great place to stay. But parking can be a pain, and Koreatown gets mixed reviews on safety.
Pros: Koreatown is urban, young, and diverse, making it an exciting and dynamic place to stay in LA. The amazing selection of food in Koreatown at any price point also makes it an excellent choice for budget travelers in Los Angeles. You can easily find a hotel for between $100–$200/night.
Koreatown is known as the neighborhood that never sleeps—there's always something open, like the famous Shatto 39 Lanes, which stays open until 2 or 3 in the morning.
Cons: Parking is a pain, and the 24/7 lifestyle and preeminence of nightclubs may be a turn-off for some travelers.
Safety: Koreatown gets a mixed score on safety. Recent crime reports indicate that Koreatown has more crime than its neighbors, like Silver Lake. But Koreatown never sleeps, and there are always people out and about.
Walkability: Koreatown has a walkability score of 91, making it one of LA's most pedestrian-friendly neighborhoods.
Metro: The Purple Line between Koreatown and DTLA make it easy to check out LA's best places to visit via train.
West Hollywood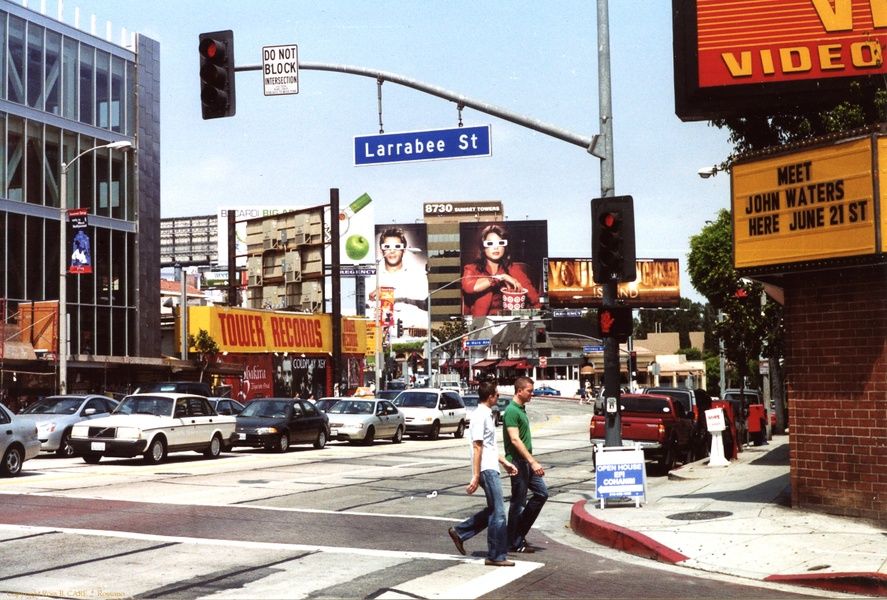 Historically, the small city of West Hollywood thrived as LA's LGBTQ capital. Today, it has amazing nightlife and is beloved by locals for its walkability. But it also suffers from the same ailment as other places in LA: horrible traffic.
Pros: Locals love living in West Hollywood because of its vibrant nightlife and its incredible selection of bars, restaurants, and other activities. At night you can sip cocktails at a rooftop bar or catch a comedy set. By day, you can hike Runyon Canyon or check out the awesome Book Soup bookstore. West Hollywood has lots of hotels, most between $200–$400/night.
Cons: Traffic, traffic, traffic.
Safety: West Hollywood is considered safe. But as always, if you're out and about at night take the same precautions you would in any big city.
Walkability: With a high walkability score (91), West Hollywood is paradise for pedestrians.
Metro: There isn't a direct metro stop to West Hollywood, but this could change soon.
Hollywood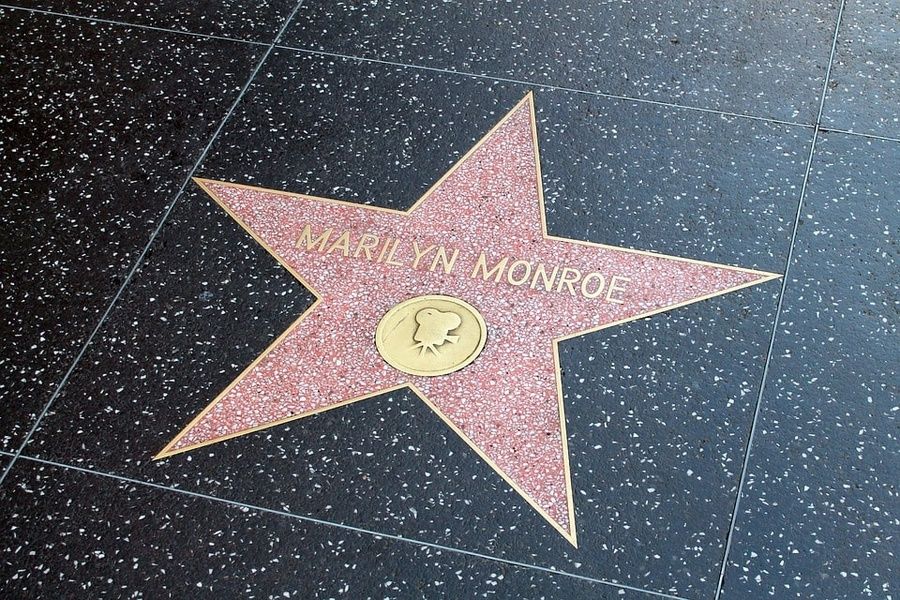 LA's iconic Hollywood neighborhood is changing—fast—and today it's a gorgeous mix of old Hollywood glam and sleek LA style. Like elsewhere, traffic makes getting to and from Hollywood by car a bit frustrating.
Pros: Hollywood is an exciting mix of old-school charm and new things to see and do. Hollywood contains classic attractions like the Hollywood Walk of Fame as well as tours of famous studios like Paramount Pictures. Although Hollywood draws creative types hoping to make it in the film industry, it is significantly more expensive to live here than other neighborhoods. Most hotels start in the $250 range, and climb upwards.
Cons: Aside from traffic, which is bad, Hollywood is one LA neighborhood that can definitely feel like one big tourist trap. For the best bars and restaurants in the area, get a recommendation from an LA local. You could eat at the "best of Hollywood" restaurant you found on Google alongside all the other tourists, but why would you want to?
Safety: As a big tourist draw, Hollywood is generally safe. But if you do decide to visit huge attractions like the Walk of Fame, keep an eye out for pickpockets and scam artists.
Walkability: With a strong walkability score of 93, Hollywood is easy to traverse on foot.
Metro: Unlike its western neighbor, Hollywood is easily accessible by using the LA metro's Red Line.
Beverly Hills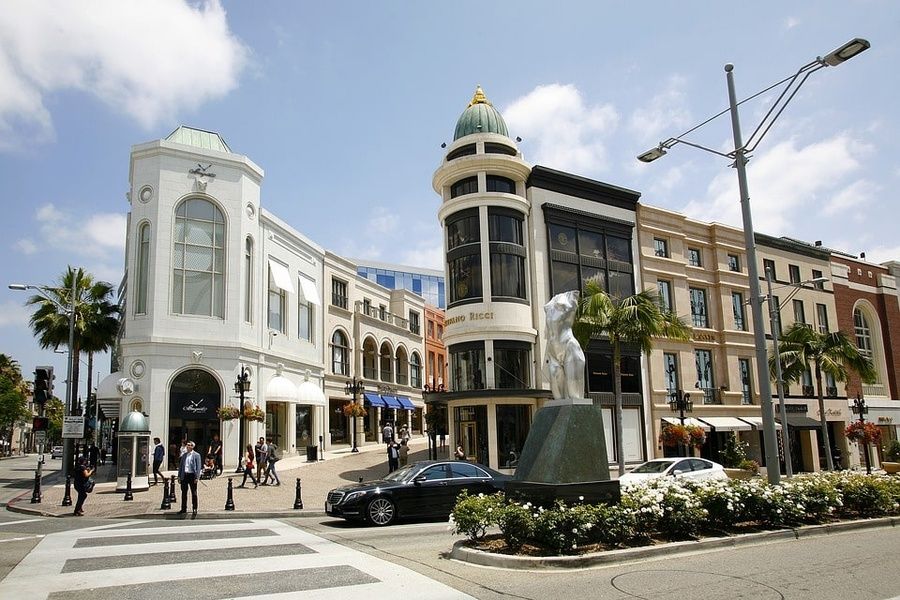 This glitzy neighborhood of LA is what many people imagine when they think of Los Angeles. Beverly Hills is known for great shopping, but not much else.
Pros: If you love to shop and have money to burn, Beverly Hills is the place to do it. The neighborhood is known for famous shopping districts like Rodeo Drive. Fairly central, it's also easy to get from Beverly Hills to the beaches, or to other parts of LA.
Cons: Beverly Hills severely lacks the vibrant culture that makes areas like Echo Park and West Hollywood so exciting. Plus, it can be expensive to stay in this part of town (hotels start around $200, but can climb up to $3,000 per night), and parking is a pain unless you live there.
Safety: Unless we're talking about getting backstabbed by a Beverly Hills "real housewife"… yeah, this part of LA is extremely safe.
Walkability: With a walkability score of 78, Beverly Hills is walkable—but not as much as some other LA neighborhoods.
Metro: The Red Line train makes travel between Beverly Hills and DTLA a breeze.
Malibu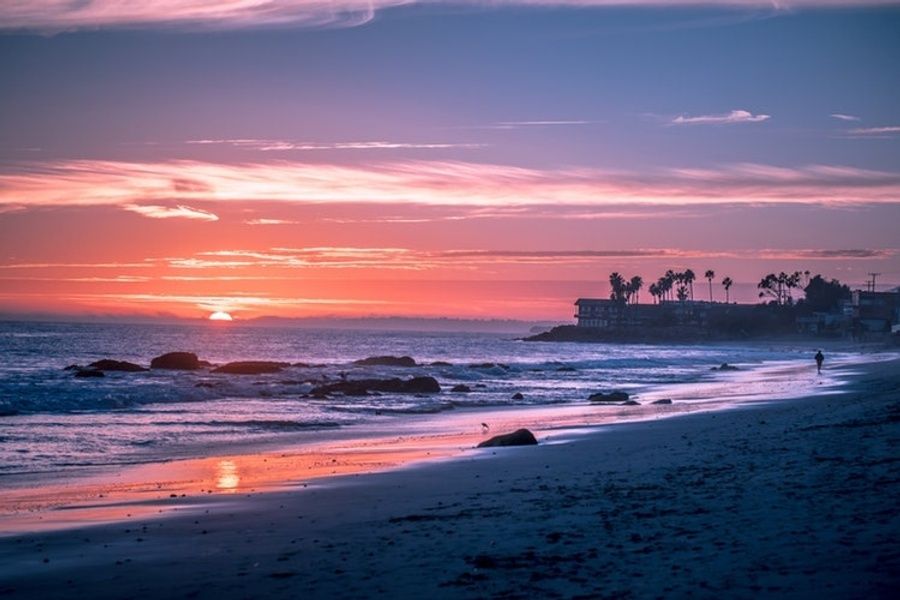 Anyone who loves the beach will feel right at home in the gorgeous city of Malibu. That said, Malibu isn't all paradise: it can be expensive and you'll definitely need a car.
Pros: Malibu is simply stunning, and the breathtaking beauty of this part of the country is worth the extra cost of lodging. The beaches are an obvious draw, but Malibu also has some incredible hikes. Malibu is also known for great wine. So… beaches, hikes, and wine? Sounds good to us.
Cons: Staying Malibu can be expensive—the neighborhood is famous for its celebrity mansions—and hotels near the beach range between $300 and $1,000/night. Plus, the aging infrastructure has caused recent problems for the community. If you want to get to other neighborhoods, prepare to spend some time in transit: Malibu is 30 miles away from downtown LA.
Safety: What Malibu lacks in proximity to other places in LA, it makes up for with safety: this part of LA is very safe.
Walkability: Malibu generally has a very poor walkability score. You will need a car in this part of LA County.
Metro: There isn't a direct metro line in Malibu, and it would take a couple of buses to get there from DTLA using public transportation. If you are driving, prepare for a long haul.
BONUS: If you want to explore Los Angeles and beyond...
Don't get us wrong—the city of Los Angeles is fantastic. You'll find plenty to do! But if you're looking to explore the city, the surrounding nature, and maybe a few national parks, you're going to want the right set of wheels.
Renting a car can get you on the road in a jiffy. If you've got a large group, you may want to opt for a service like Bus.com. They connect travelers with vetted bus partners across North America—but if a bus is too big, they also offer van rentals. You can choose whether or not you'd like a driver! Learn more.
--
Where to stay in Los Angeles depends on what you want out of your LA trip! Our advice: get some help planning your trip from an LA local. They'll point you to the neighborhoods you'll love the most, based on your interests and budget. Even better, they'll help design a custom itinerary that'll show you all the best of LA—and help you avoid the tourist traps.