Some of the greatest places to visit in Mexico City are its spectacular museums, and with over 150 to choose from, there's something for everyone. Love art? Awesome. Into ancient artifacts? Perfect. Fascinated by everyday objects? Muy bien! Here's a countdown of the 15 best museums to visit in Mexico City. Questions? Send us a message! And starting with #15…
Want to explore Mexico differently? Have a local plan your trip.
#15: MUCHO: Museo de Chocolate (The MUCHO Chocolate Museum)
If your ears perked up at "Chocolate Museum", you're not alone. The MUCHO Museo de Chocolate is exactly what it sounds like—a museum focused on chocolate! Given that cacao is native to Mexico, an homage to this delicious dessert makes perfect sense.
Tucked away in happenin' Juarez, one of Mexico City's best neighborhoods, this museum is a fun stop on any Mexico City itinerary. Definitely opt for the guided tour (some of the exhibits are only in Spanish) and definitely, definitely, treat yourself at the end. Visitors have tons of chocolate choices in the gift shop, and the hot chocolate in the adjoining cafe is absolutely divine.
#14: Museo del Juguete Antiguo Mexico (Antique Toy Museum of Mexico)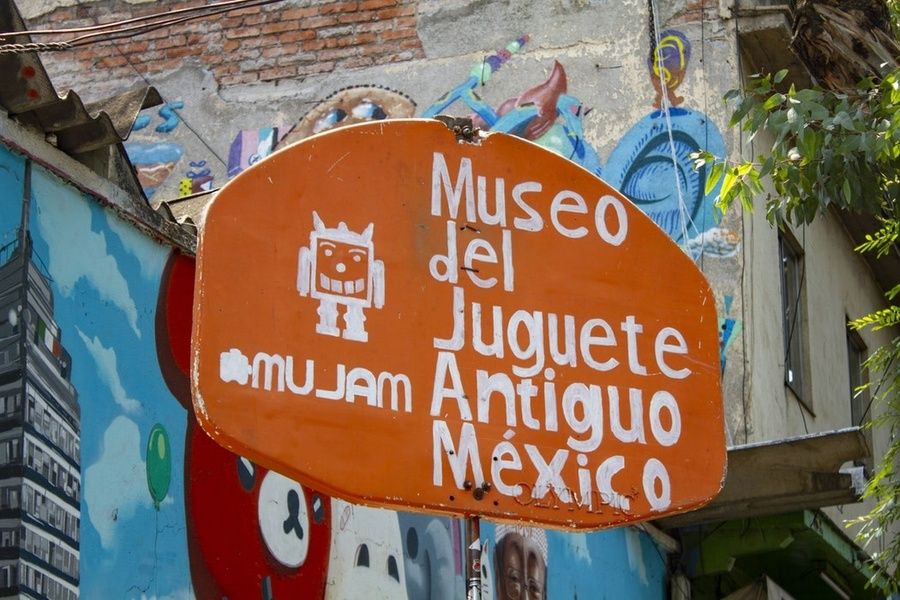 Among the more unusual things to see in Mexico City is the awesome and bizarre Museo del Juguete Antiguo Mexico. With the largest toy collection in the world, the museum is magnificent, especially if you're visiting Mexico City with kids. There's so much crazy stuff to see here! It's also one of the more non-touristy things to do in Mexico City, which can be a nice change of pace.
Pro tip: Ask a museum staff member for access to the roof! You'll be rewarded with an incredible view and some hidden exhibitions.
#13: Museo Trick Eye
The Museo Trick Eye presents awesome, painted, interactive optical illusions, which, with the help of the museum's app, come to life! One of Mexico City's newer museums (it opened in December of 2018), Museo Trick Eye is quickly becoming a popular attraction for locals and tourists alike. It originated in South Korea, and this is the first branch outside of Asia.
Bring a charged phone. You'll want to document yourself and friends posing in all the crazy optical illusion scenarios (sharks eating people! Dinosaurs! Day of the Dead!).
#12: El Museo de la Medicina Mexicana (The Museum of Mexican Medicine)
The Museo de la Medicina Mexicana is a must-see in Mexico City. Why? It's free, it's tantalizing weird, and it's a fascinating look at the history of medicine in Mexico.
This museum is definitely not for everyone—some of the exhibits are fairly ghastly—but if you're into wax figures depicting physical disease symptoms or curious to see rooms full of preserved human embryos, you'll find it a delightful place to explore.
Pro tip: If "free" is the only thing that sounds good about this museum, fear not! There are tons of excellent free museums in Mexico City (which means more pesos for tacos). Talk to a local Mexico City trip planner about the best ones to see.
#11: Museo Mural Diego Rivera (Diego Rivera Mural Museum)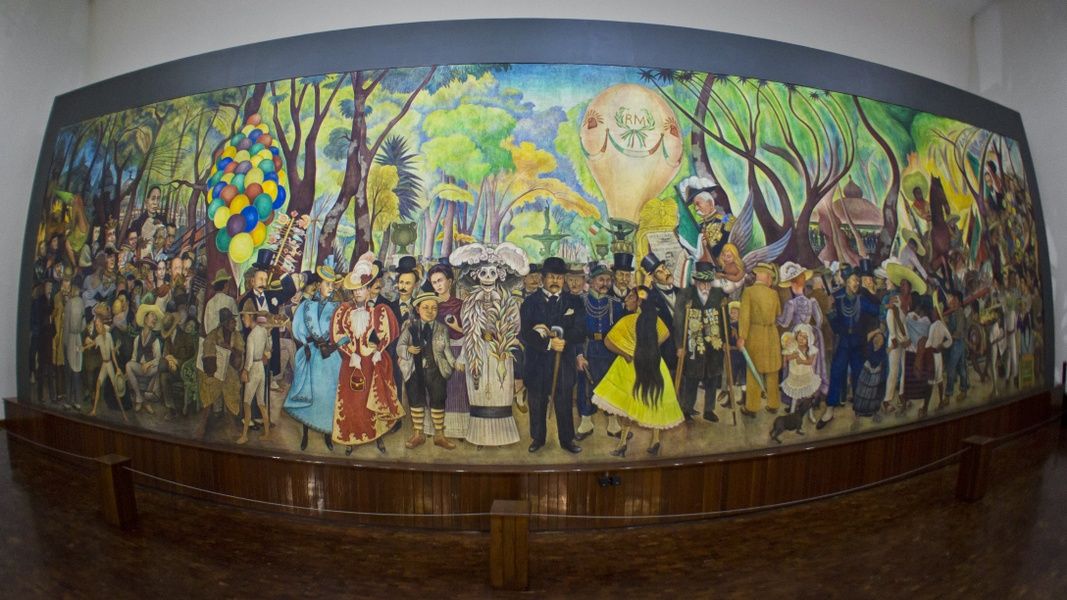 The Palacio Nacional is one of the best places to visit in Mexico City because of its Diego Rivera murals. But to fully indulge in the artistic genius of one of Mexico City's favorite sons, head a few minutes west from the Palacio Nacional to the Museo Mural Diego Rivera.
Once there, be sure to check out Rivera's most famous work: Sueño de una tarde dominical en la Alameda Central (Dream of a Sunday Afternoon in the Alameda Central). This colorful mural was saved from the Hotel del Prado after the 1985 Mexico City earthquake.
Pro tip: Once you've admired Rivera's famous mural, take a stroll through Alameda Central yourself. Only a block away, enjoying the park is a wonderful post-museum activity.
#10: Museo Memoria y Tolerancia (Museum of Memory and Tolerance)
The Museo Memoria y Tolerancia is a somber look at the consequences of indifference. It also projects a rather hopeful stance on the importance of tolerance. This definitely isn't a "fun" museum, but visitors to Museo Memoria y Tolerancia rave about the immersive exhibits, its powerful message, and the opportunity to learn.
#9: Museo del Objeto del Objeto (Museum of Objects)
The Museo del Objeto del Objeto (translation: Museum with the Object of Objects, that is, the purpose of objects) is one of the zanier museums in Mexico City. The museum describes itself as an "enormous jigsaw...made up of fragments of daily life that helps us to examine ourselves."
The objects here are extraordinary in their ordinary nature—old soap boxes, soup cans, etc., dating back to the 1810s. It's a fascinating and unique look at how people lived and what they consumed.
#8: Museo del Tequila y el Mezcal (Tequila and Mezcal Museum)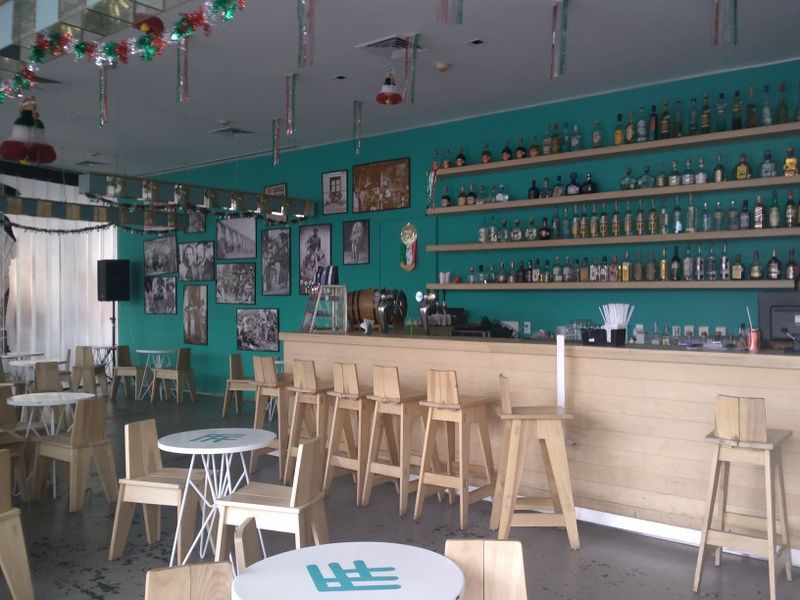 Of course Mexico City has a museum all about its favorite spirits—tequila and mezcal! The Museo del Tequila y el Mezcal is a fun museum, and not only because of the samples that are included in the (super worth it) guided tour. The tour ends on the roof, giving visitors a dazzling look at the adjacent Plaza Garibaldi and a front row seat to the mariachi bands strumming there in the evening.
Plus, you'll have plenty of opportunities to put your tequila education to the test elsewhere. Ask a local to point you to their favorite tequila and mezcal joints around town.
Pro tip: Mexico City is safe, but Plaza Garibaldi can get a bit rowdy at night.
#7: The Museums of Mexican Art
There are a couple of great museums that focus specifically on Mexican art. The Museo Nacional de Arte (the Mexican National Art Museum) presents pieces from between the 16th and 20th centuries. The Museo de Arte Moderno (the Modern Art Museum) focuses more on modern Mexican art from the post-1920s (check out the Frida Kahlo and David Alfaro Siqueiros pieces here!) Finally, the Museo de Arte Popular (Folk Art Museum) is full of Mexican folk art, and is a great stop for artsy souvenirs.
Pro tip: The Museo Universitario Arte Contemporaneo (MUAC) is far from downtown Mexico City but worth the visit. Located on the University of Mexico campus, MUAC offers a stunning display of contemporary art (post-1950s). The angled glass building is also really cool! For a seamless trip, ask a Mexico City local to help plan out your visit.
#6: Palacio Bellas Artes (Palace of Fine Arts)
The Palacio Bellas Artes is a great place to visit in Mexico City because it's such a gorgeous and iconic building. It offers music, theatre, and dance performances (the gorgeous glass Tiffany "curtain" is also worth a look) and it is home to two spectacular museums. They are:
Museo del Palacio de Bellas Artes:

The

Museo del Palacio de Bellas Artes

features seventeen murals by seven international artists, as well as tons of temporary art exhibits (past ones have featured Leondardi da Vinci and Picasso, among others).
Museo Nacional de Arquitectura:

On the top floor of the Palacio de Bellas Artes is the

Museo Nacional de Arquitectura

(the National Museum of Architecture). It's a bit off the beaten path but worth a visit! The museum looks at the motivation and methods of architects and provides examples of architecture throughout Mexican history.
#5: Museo Nacional de Historia (National History Museum)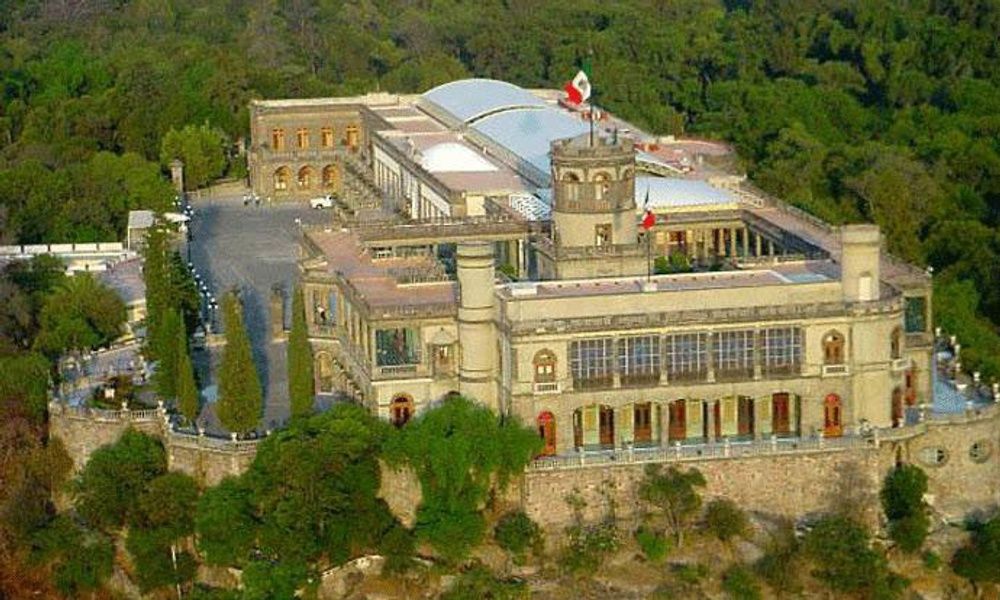 The Museo Nacional de Historia is one of the coolest tourist attractions in Mexico City for a couple of reasons:
It's in the incredible

Chapultepec Park

which, along with eight other museums, houses a zoo, lakes, tons of green space, an amusement park, and more!

The museum itself is in the jaw-droppingly awesome

Chapultepec Castle

(yes, a castle in Mexico City! This place is full of surprises).

It's an excellent way to learn about Mexico's history, which will only make your interactions with Mexico City richer.

The colorful murals here are out-of-this-world cool.
#4: Museo del Templo Mayor
The Templo Mayor Museum is one of the top museums to visit in Mexico City. An active archeological site (and we mean active—new stuff is discovered at Templo Mayor all the time!) Templo Mayor, meaning "high temple", is what remains of the ancient Aztec city of Tenochtitlan. Aztecs believed it was the center of the universe.
Check out the ruins, examine ancient artifacts, and learn about the civilization that thrived in Mexico City before the arrival of the Spanish conquerors. The Templo Mayor museum is right in the middle of downtown Centro Historico, making it an easy and central stop.
#3: Museo Soumaya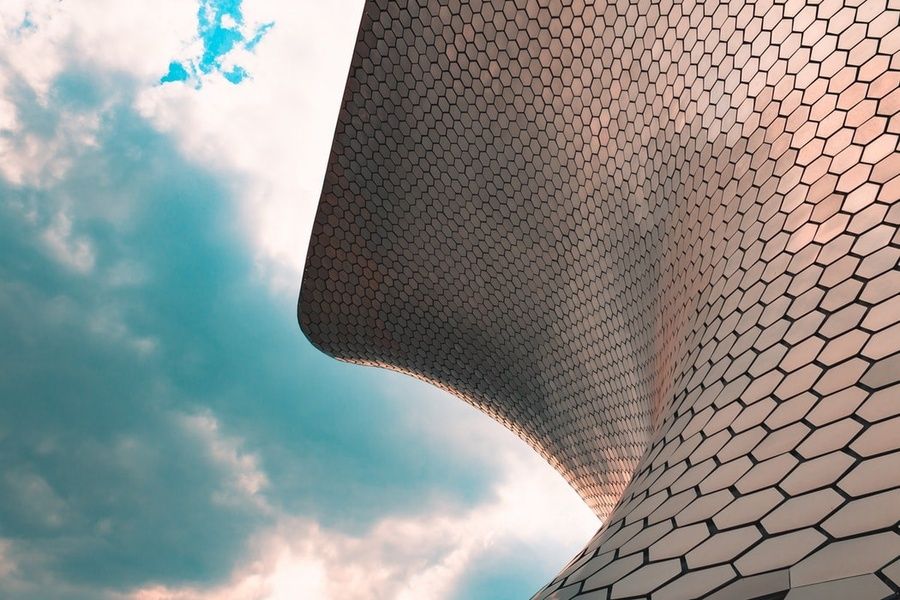 The creation of the Mexican billionaire Carlos Slim, Museo Soumaya is packed with art from famous names like Auguste Rodin and Salvador Dali, as well as lots from Mexican artists like Diego Rivera and Rufino Tamayo. With so much to see, it's a great stop for solo travelers in Mexico City.
The Museo Soumaya is not only one of the best museums in town—it's also one of Mexico City's coolest landmarks. Believe us—once in the Polanco neighborhood, it's hard to miss the Museo Soumaya. Covered in silver tiles, it glitters and gleams under the Mexico City sun.
#2: Museo Frida Kahlo
Museo Frida Kahlo is one of the most popular places to visit in Mexico City, and for good reason! Nestled in the quiet Coyoacan neighborhood, Kahlo's "blue house" draws visitors from all over the world.
Visitors will get a sense of how Kahlo lived (born in the house, Frida also died there), from details in her kitchen and closet to the array of Mexican folk art that Kahlo and her husband, the also-famous Diego Rivera, liked to collect.
Pro tip: Given this place's insane popularity, be sure to buy tickets ahead of time. Ask a local trip planner to help book tickets in advance so you can skip the line.
#1: Museo Nacional de Antropologia (National Museum of Anthropology)
The largest and most visited museum in Mexico, the Museo Nacional de Antropologia has an enormous collection that includes thousands of pre-Hispanic artifacts. It's a fascinating look at Mexico's pre-European history, and visitors could easily spend a couple of hours exploring its 23 rooms. Seriously. There's so much here you might want to take two trips.
*BONUS*
The National Museum of Popular Culture, Museo Jumex, and the Dolores Olmedo Museum are some other Mexico City favorites. Friends, there are over *one hundred and fifty museums* in Mexico City. To truly discover the best museums in town, you've got to talk to a Mexico City local who loves museums as much as you do.
--
Ready to take on Mexico City's museum scene? Hopefully, this list of Mexico City's 15 best museums has put you on the right track! To get a full sense of Mexico City's best places to visit, museum or otherwise, have a Mexico City local help you build a custom itinerary. Questions about getting started? Send us a message! And don't forget to check out: