ViaHero · Updated October 22, 2019
Mexico City is full of amazing places to visit, so where exactly should you stay? Each area offers something special—so here, we'll break down the best neighborhoods for you to stay in (as well as some to avoid), organized by each area's attractions and vibe. If you still have questions after reading, feel free to check out this complete guide to Mexico City's best neighborhoods, or just send us a message!
Want to explore Mexico differently? Have a local plan your trip.
Table of Contents

: 
Centro Historico 
Roma
Condesa
Coyoacan 
Jaurez/Zona Rosa
San Rafael
Polanco
San Angel
Centro Historico: Beautiful and full of history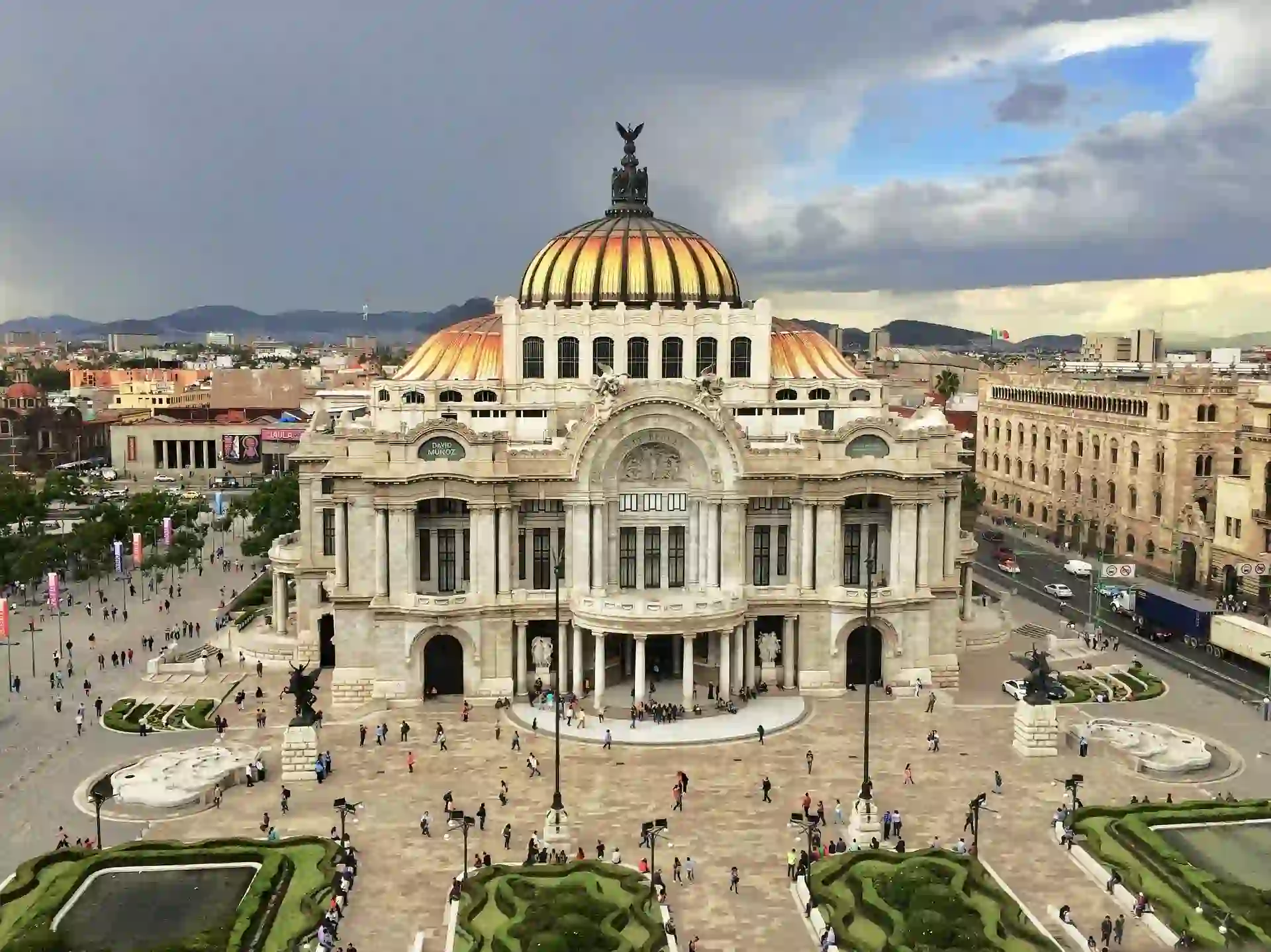 If wandering through a museum is your idea of a perfect morning/afternoon/evening/entire day then you'll be happiest staying in Centro Historico. Zocalo square, one of Mexico City's most iconic landmarks and the heart of the city, is surrounded by amazing museums and tons of fascinating sights (not to mention some stellar historic hotels, like the Grand Hotel de la Ciudad de Mexico, which dates back to 1526—swoon).
Centro Historico is pretty safe (so many people! So much to do!) but it can get sketchy at night. Some dodgy neighborhoods are right next door, so don't go wandering down dark alleys or too far off the beaten path. Here's some stuff you'll find in Centro Historico:
Pro tip: With so many museums in Mexico City to choose from (there are over 150!) you should really chat with a Mexico City local for help deciding which are worth visiting.
Roma: A vibrant hipster haven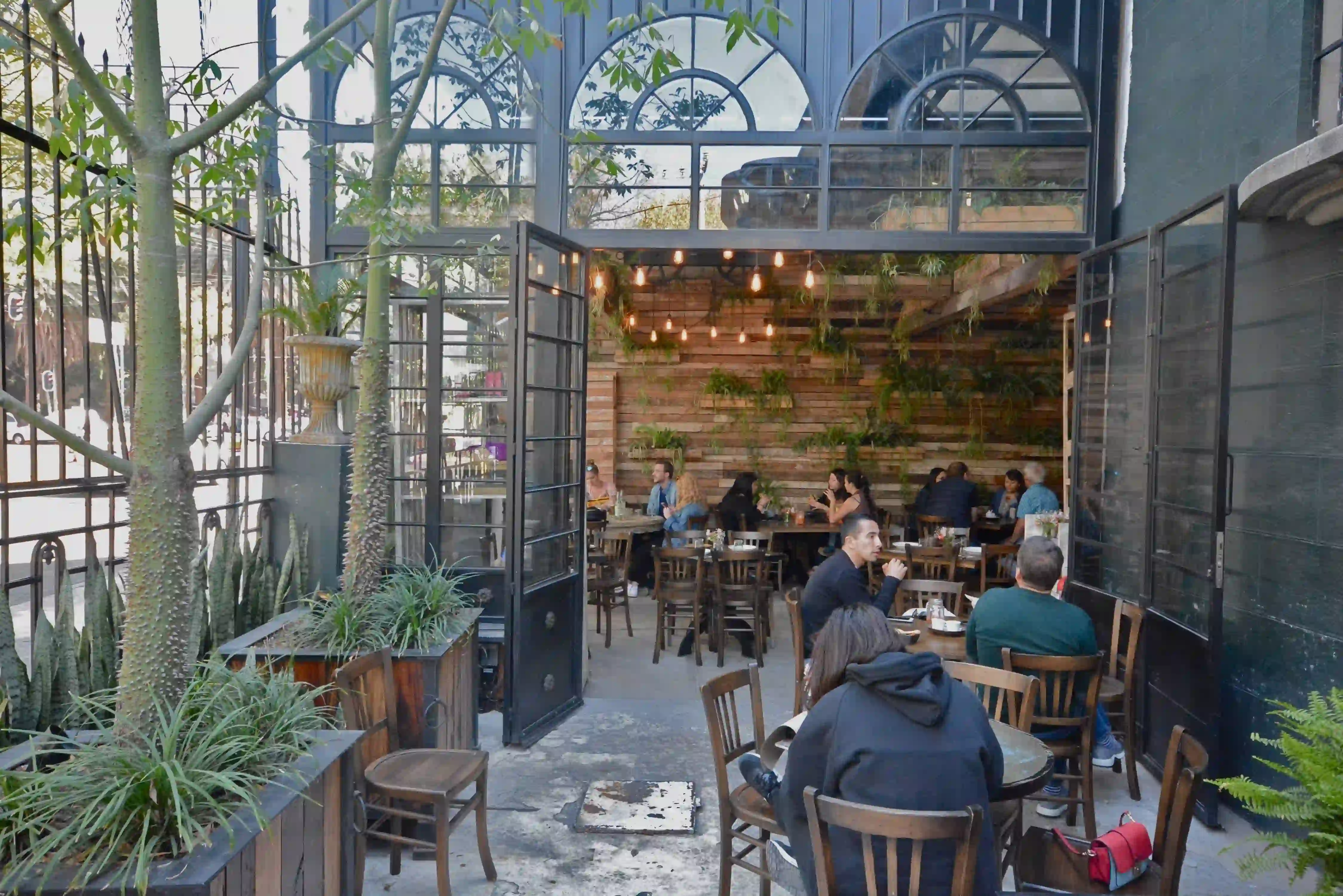 This is one of the most popular neighborhoods in Mexico City. And why not? South of Centro Historico, Roma has everything—the Mercado Roma food hall offers culinary choices that span from churros to craft beer, El Parnita offers some of the best lunch options in the entire city (tacos! tortas!), and the colorful kaleidoscope of Roma's Art Deco architecture and stunning street art make every stroll an adventure for the eyes.
Seriously, checking out the street art in Roma is by far one of the best (free) non-touristy activities in Mexico City. (And a good way to walk off those extra tacos).
Plus, it's central, which means that it's easy to venture out to other neighborhoods before retiring to Roma.
Condesa: Chill, beautiful, and easy to love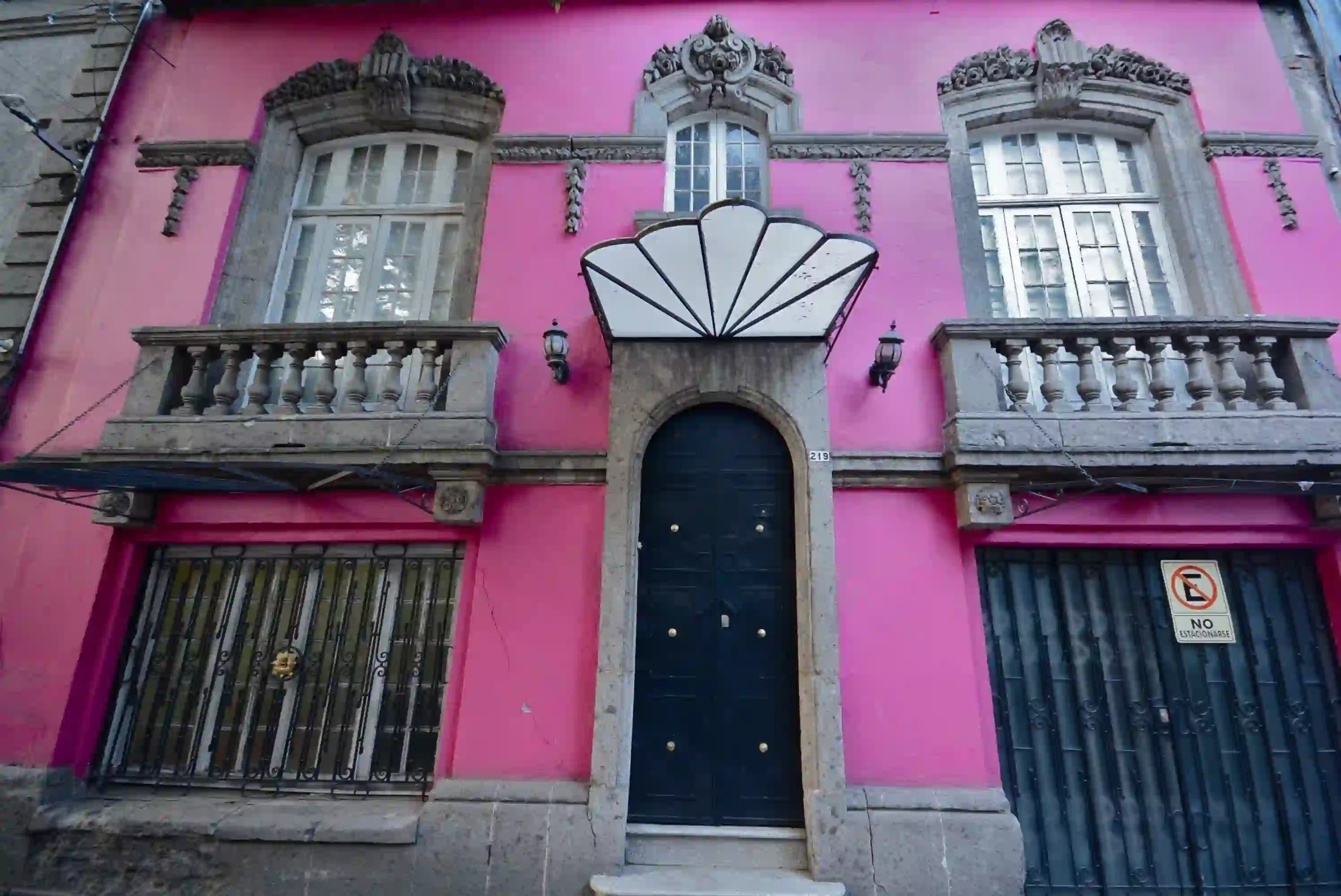 Two words: tacos and dogs.
Do we have your attention? Good! That's what you'll find in Condesa, Roma's sister neighborhood. The gorgeous Parque Mexico is a favorite spot for frolicking puppies (and people will enjoy its wide trails and sweeping green spaces too).
Dogs aren't the only thing that makes Condesa one of the top places to visit in Mexico City—it's also known for having some of the best tacos around. If you're staying there, it'll be easy for you to check out the food stalls next to the Chilpancingo Metro shop in Condesa. Oh, and as they are pretty well traveled, both Roma and Condesa are considered safe.
Coyoacan: Filled with color and culture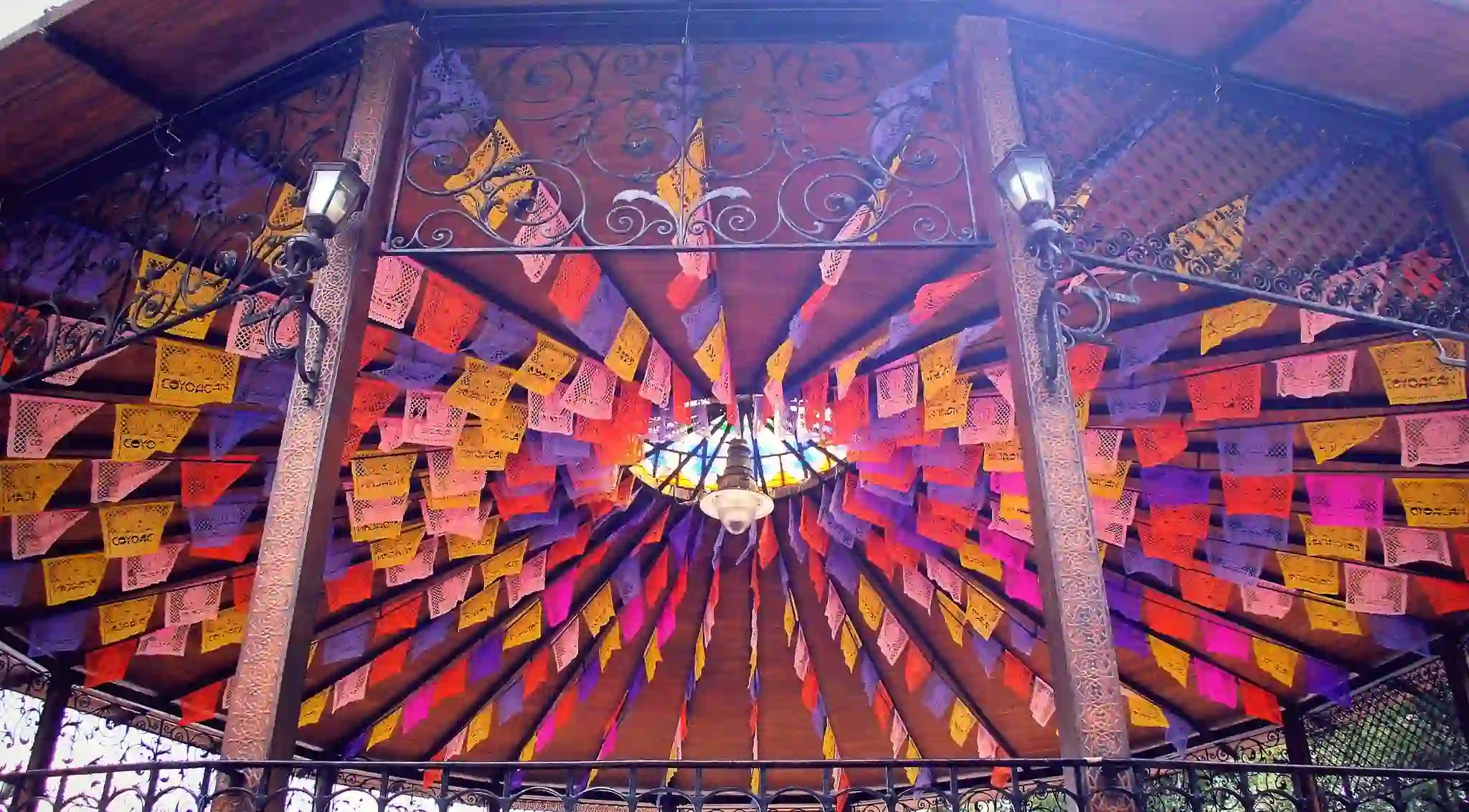 Coyoacan is a neighborhood with a gorgeous authentic vibe. It moves at a slower pace than other neighborhoods in Mexico City (it's about 40 minutes via metro from the center of town), which makes it a perfect place for anyone looking for a chill area to call home. So what is there to do in Coyoacan?
Museo Frida Kahlo: the

Museo Frida Kahlo

is one of the most popular attractions in Mexico City. Kahlo's beautiful "blue house" is where the artist lived for many years. Visitors can learn about her life, admire her art, and take in the aura of the place where this Mexican legend called home.

Ask a local trip planner

for help getting tickets—you'll definitely want to book in advance.

Mercado Coyoacán: There are tons of great restaurants in Coyoacan, which makes this neighborhood an ideal place to stay. But one of Coyoacan's biggest draws is its Mercado Coyoacan. Not only will visitors find some out-of-this-world tostadas in this huge marketplace but it's a great place to shop for authentic souvenirs as well.
Viveros de Coyoacán: One thing that makes Coyoacan so special (you know, aside from amazing food and incredible museums) is the wonderful park in the middle of the neighborhood. The

Viveros de Coyoacan

is a gorgeous green space full of trails, a variety of trees and flowers, and tame squirrels. It's a great place to run, stroll, or simply relax in the fresh air.  
The drawback to Coyoacan? It's a bit isolated which means it takes some advance planning to get to other neighborhoods. That being said, since this neighborhood is on the quiet side, it's also a very safe place to visit or stay.
Juarez / Zona Rosa: For incredible nightlife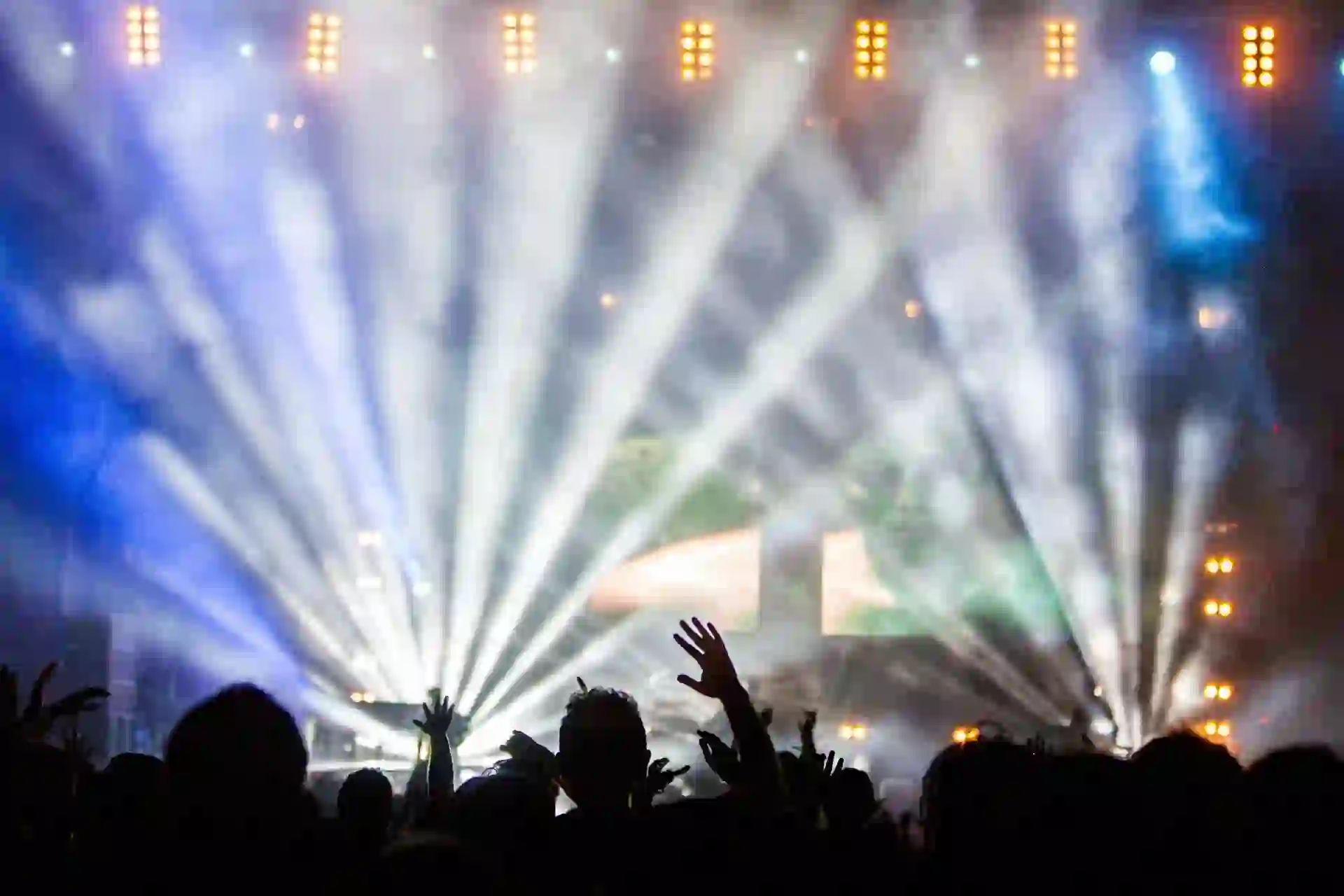 If you spend your days waiting for the sun to go down, then Juarez is the neighborhood for you. Its Zona Rosa section is the place in Mexico City for nightlife—as well as the LGBT core of the city.
Just between San Rafael to the north and Condesa to the south, Juarez is also a pretty central neighborhood.
While Juarez and Zona Rosa have some of the best clubs in town, if you're looking for something on the quiet side, try to find the Hanky Panky speakeasy for an inventive cocktail. Then, go see some of the nearby monuments (like El Angel)—at their most glorious, all lit up at night.
Juarez and Zona Rosa aren't just incredible nightlife. There's also some spectacular late-night street food in this neck of the woods (try pambazos, sandwiches that are dipped in salsa and then grilled).
Pro tip: Mexico City is safe after dark, but it's all about being smart (like in any big city). Be aware of your surroundings at night, call an Uber when it's time to go home and get some insider safety recommendations from a Mexico City local before you visit.
San Rafael: Artsy and up-and-coming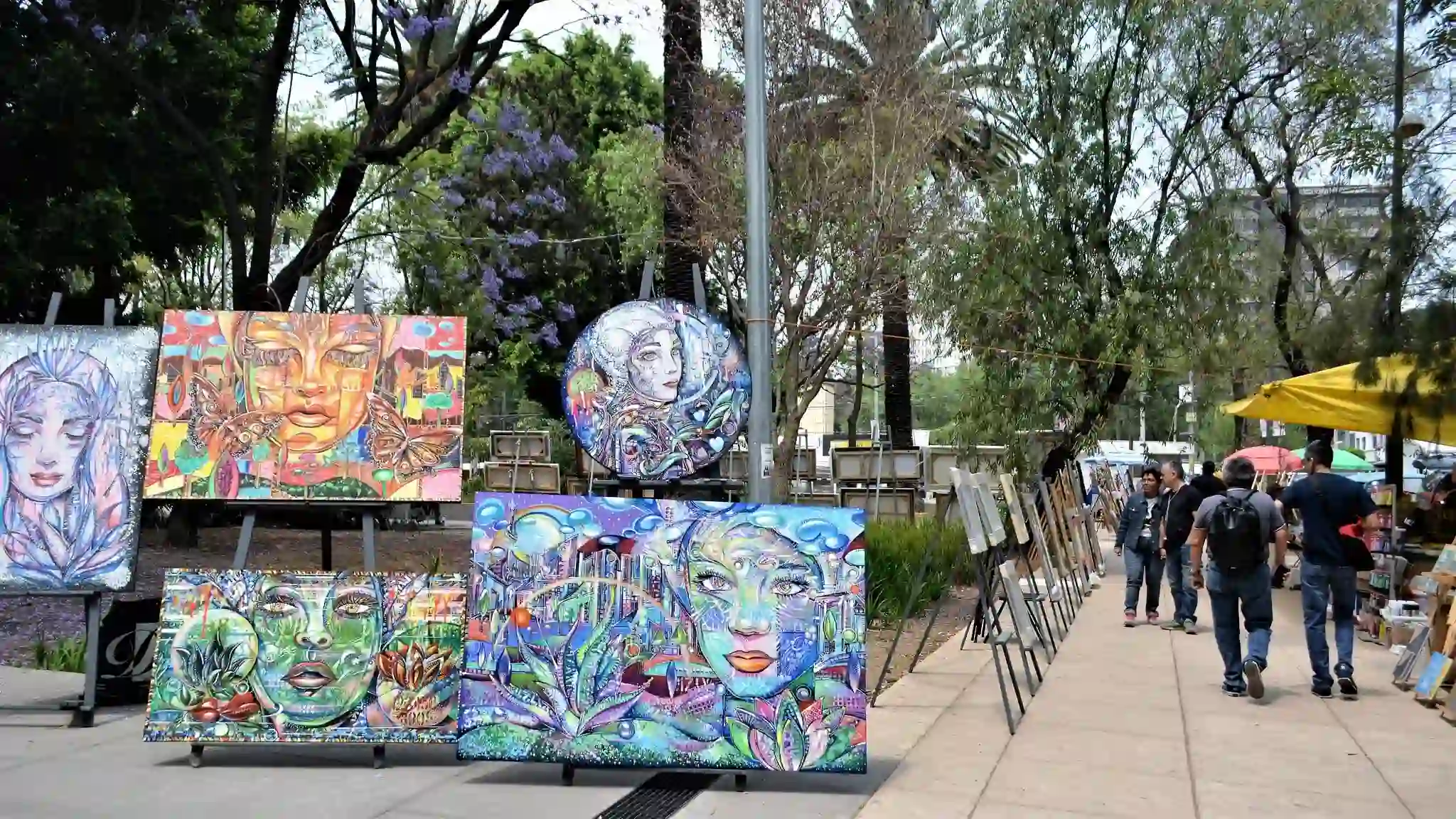 As Roma and Condesa have grown in popularity, a lot of the artists and writers living in those neighborhoods have been priced out. So where do they go? San Rafael! Just west of Centro Historico, San Rafael is still pretty central, which makes coming to and going from the neighborhood a breeze.
While San Rafael has seen better days, it's still pretty safe, and getting safer. Plus, because it was once very grand, you'll get to see its amazing architecture being newly gentrified.
Polanco: Sleek and posh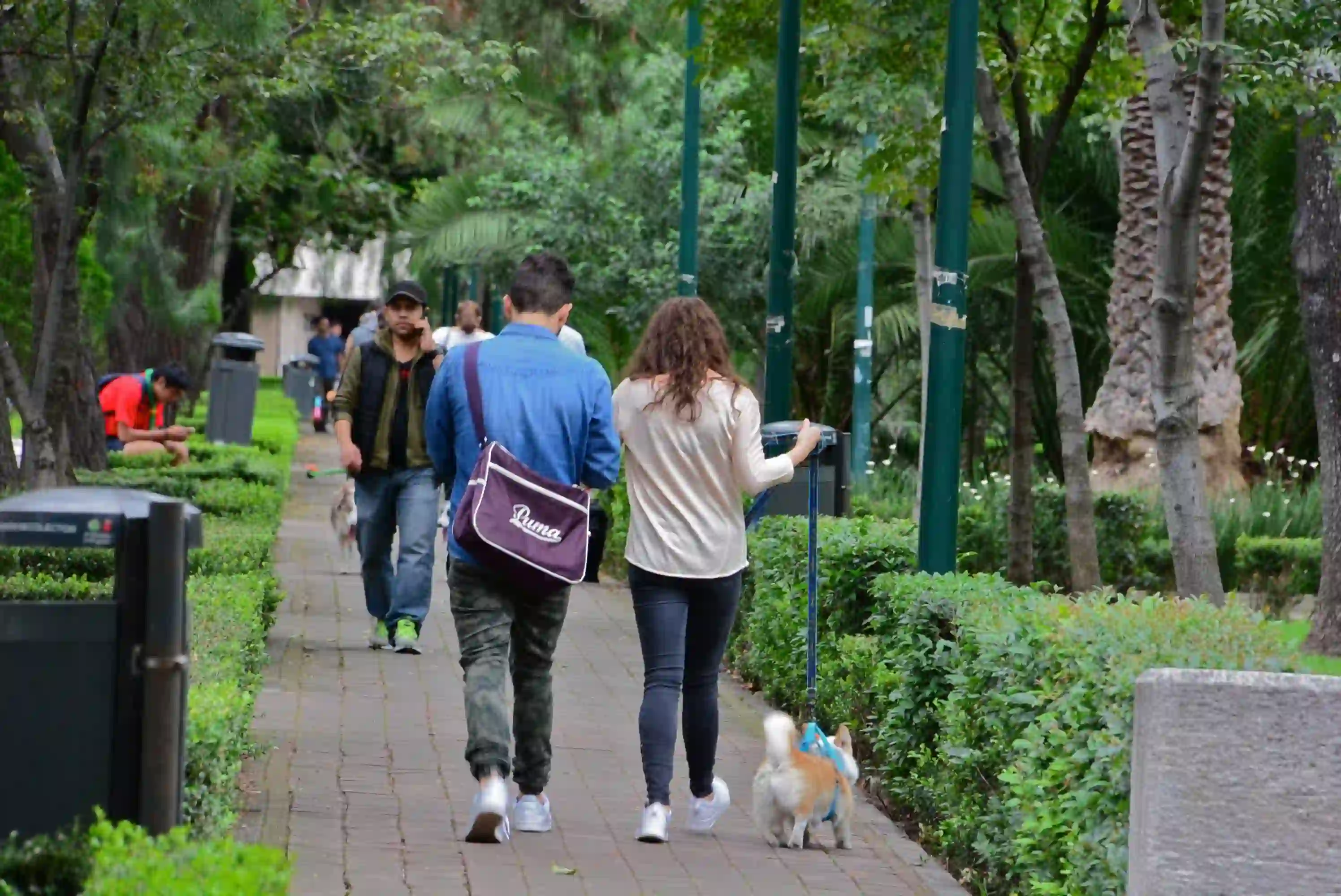 If the love of food powers your world travels, then Polanco is the perfect place to stay. Any answer to the question of "where to eat in Mexico City", will inevitably lead to Polanco. Two of the world's best restaurants are here, which makes staying in the area a tempting treat. Plus, as a central, upscale part of town, Polanco is very safe.
And that's not all, folks! Polanco also hosts the Museo Soumaya, which you absolutely can't miss—because of its unreal architecture, and because it hosts a truly incredible art collection featuring artists like Auguste Rodin and Diego Rivera.
Pro tip: Speaking of great restaurants—remember that tipping culture varies from country to country. Read up on how to tip in Mexico City before you fly down.
San Angel: Beautiful, authentic, and off-the-beaten-path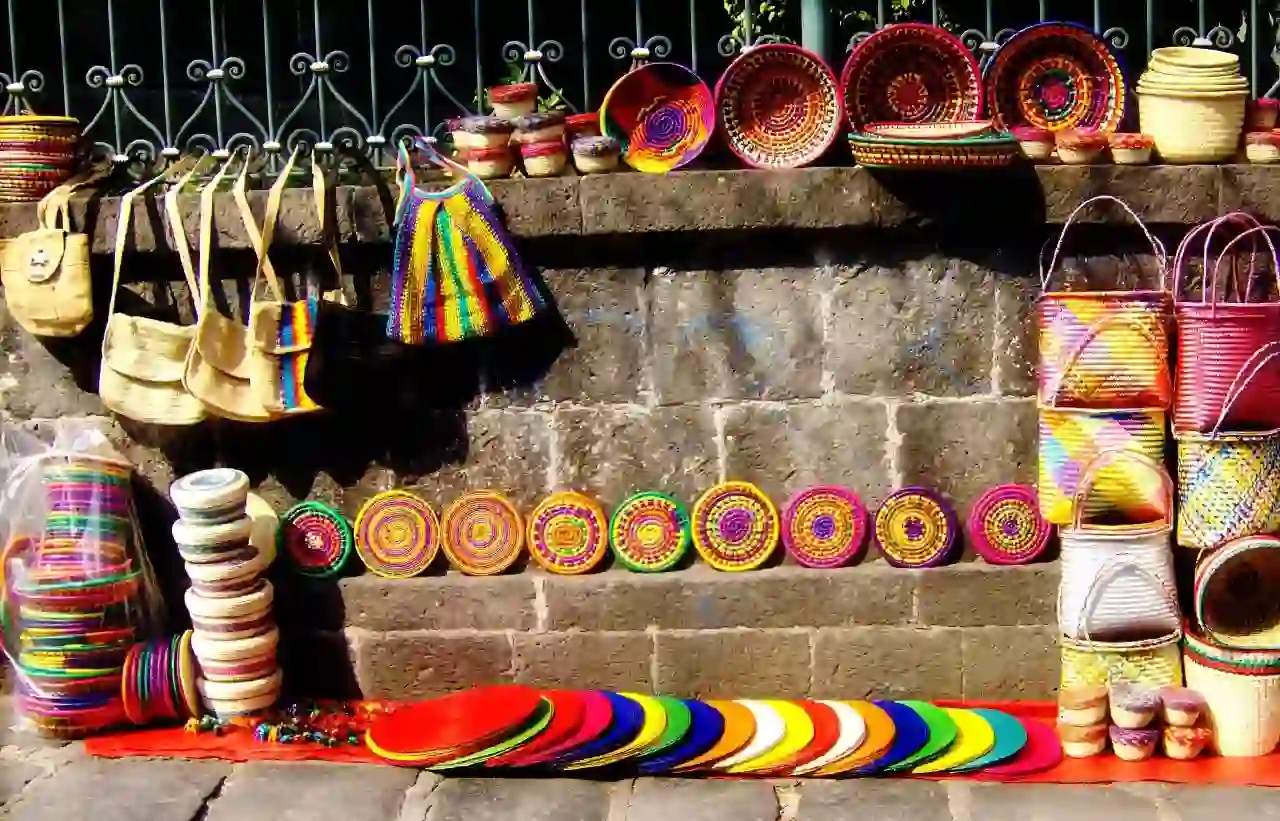 If Coyoacan isn't calm enough, you're in luck! The charming neighborhood of San Angel (just south of Coyoacan) offers an even quieter vibe—perfect for someone who wants to go to Mexico City to finish their novel, spend their afternoons strolling cobblestone streets or shop at the Bazar Sabado market with the locals.
That said, like Coyoacan, San Angel is outside of central Mexico City (it's about an hour via metro to get to San Angel from Centro Historico), which can make visiting other parts of the city a bit difficult.
Bonus: Avoid staying in these neighborhoods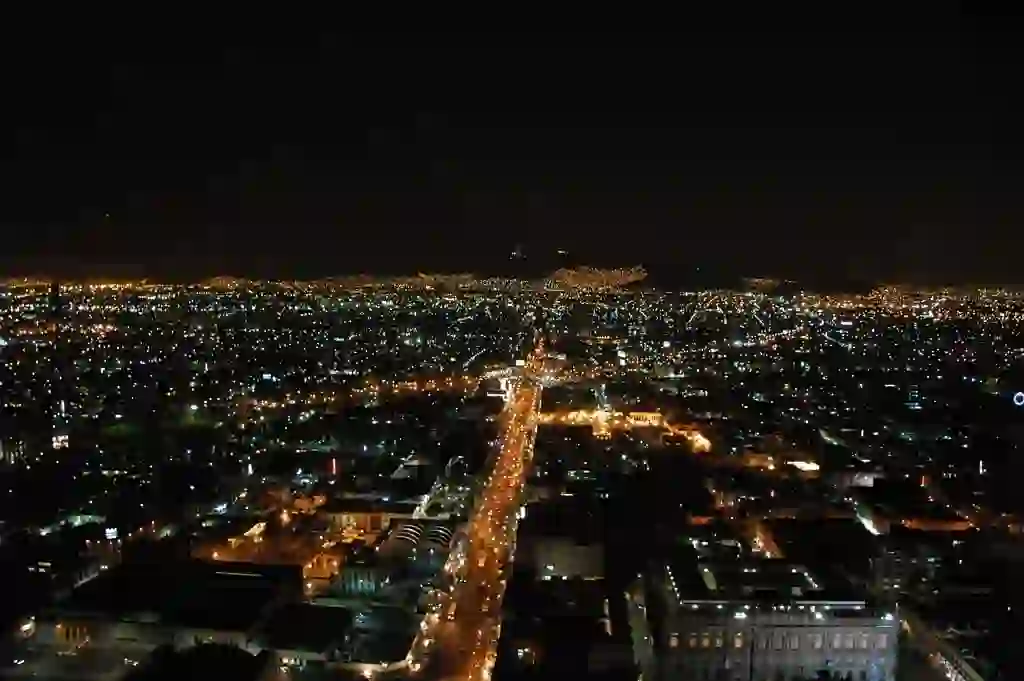 Mexico City is full of charming, colorful places to stay—but there are a couple of neighborhoods visitors should cross off their lists. Here are some of the top offenders:
Doctores: Although Doctores is the home of Mexican wrestling, and although it borders the much-safer Roma neighborhood, this area should be avoided at night. It's not a good place to stay. If you must venture to this part of town (in daylight),

talk to a local

about where to go and where to avoid.

Tepito: nicknamed

Barrio Bravo

(because one would have to be brave to visit) Tepito is best left off the itinerary.

Iztapalapa: This is a neighborhood used by drug traffickers. Avoid.
Ciudad Neza: the most

densely populated place in Mexico

, Ciudad Neza may have a

bright future

. But for now, it's best to steer clear of this part of town.
Listen—there's so much to do in Mexico City's other neighborhoods that there's no need to visit any with sketchy reputations. Avoid these areas. Have a craft beer in Condesa instead!
--
With so many awesome places to visit in Mexico City, it can be difficult to decide where to stay—so for insider info on the best neighborhood for you, connect with a Mexico City local. They'll give you recommendations based on your style, interests, and budget, as well as designing you a personalized itinerary based on the same. Any other questions? Contact us! And don't forget to check out: