In the universe of Mexico City, Centro Historico is the sun around which all other neighborhoods orbit. Below, we'll let you in on everything that makes Centro Historico so dazzlingly radiant—from its amazing attractions, to its glamorous hotels, amazing culture, and more.
Loved by tourists and locals alike, it can be hard to get to know the real Centro Historico. To go deeper than touristy guidebooks, connect with someone who actually lives in Mexico City. They'll have the best tips on where to stay, eat, and more. Why see Mexico City like a tourist when you could see it like a local? Learn more.
Centro Historico: Quick Facts
It's right in the name! Centrally located and historic, Centro Historico is definitely one of the best neighborhoods to stay in Mexico City. Situated around El Zocalo, Mexico City's enormous central public square, the neighborhood is packed with important historical, political, religious, and cultural sites.
So, if you're wondering where to stay in Mexico City for proximity to the best and biggest attractions, Centro Historico is the place. It's one of our picks for the 10 best neighborhoods in Mexico City since it offers the most in terms of popular sites, awesome museums, and exciting events. Oh, and just as Mexico City is safe as a whole, Centro Historico is safe to visit.
Things to do in Centro Historico: Museums, Sites, and More
As the historic center of Mexico City, you'll find tons of incredible history here—some even pre-dating the Aztecs! And that's not all—Centro Historico is also the city's political and cultural hub. That's a lot of awesome for one place. These are the Mexico City must-sees in this dynamic neighborhood:
El Zocalo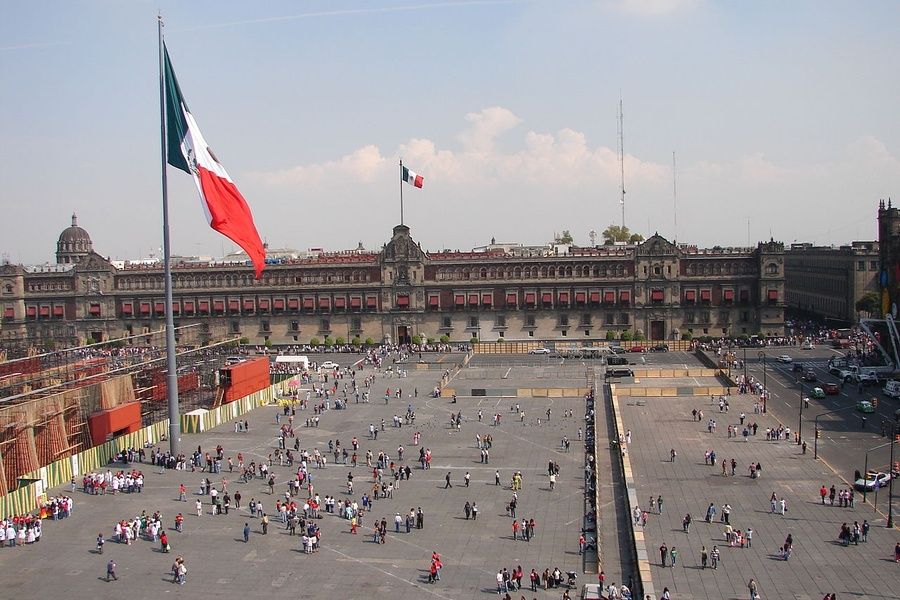 Whether you're in Mexico City for three days or much longer, you'll definitely want to spend time at El Zocalo, Mexico City's public square. People gather here for demonstrations, celebrations, and more—which makes for some pretty excellent people watching. Also, many of Mexico City's top places to visit encircle the Zocalo, so you can check off a lot from your itinerary in one day.
Pro tip: Because El Zocalo is an enormously popular place to visit, it's easy to get overwhelmed with choices—so don't go in blindly. Just ask a local for their favorite places to visit.
Palacio Nacional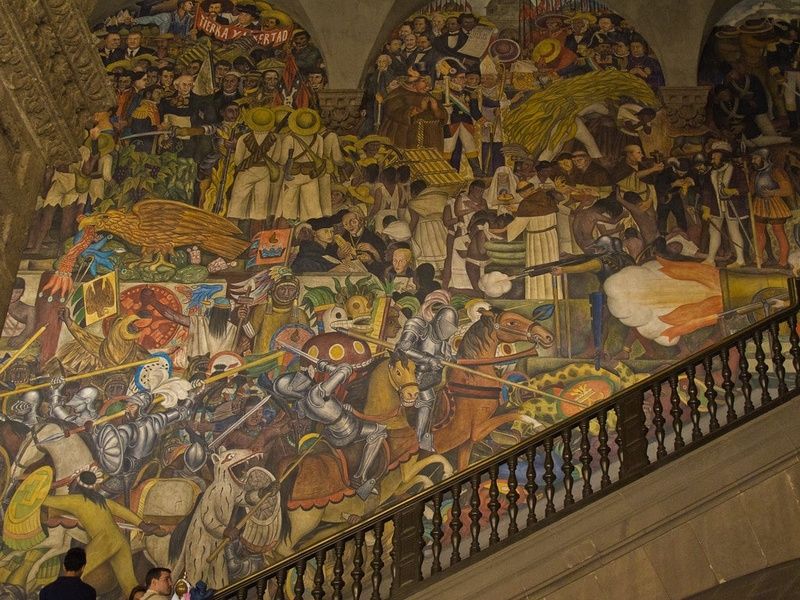 This is where the president works, fam! Don't expect to see him—except on September 15th, when the president helps the city launch Mexico City's independence day celebrations. Still, the Palacio Nacional is fun (and free) to explore. People especially love the huge, colorful Diego Rivera murals in the staircase.
Templo Mayor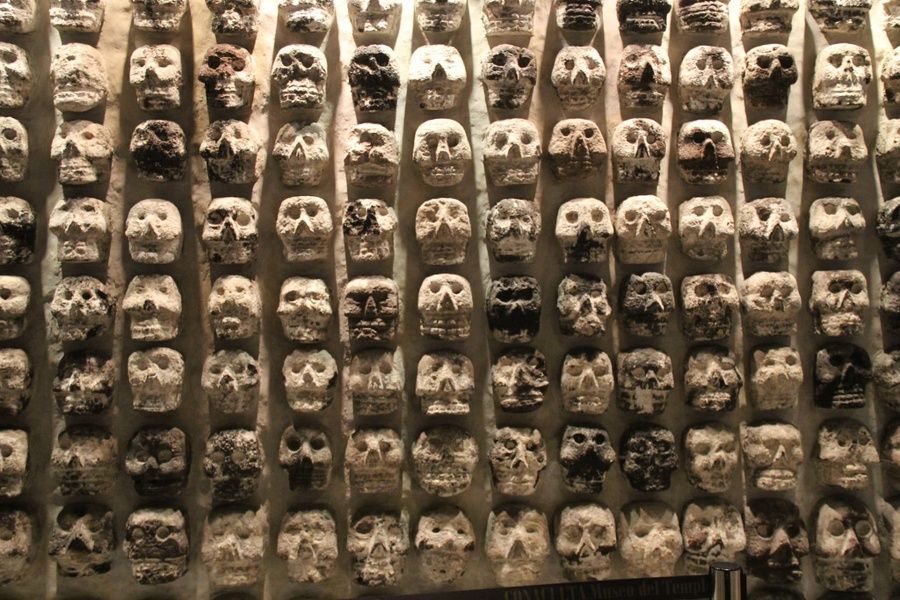 Templo Mayor, an active archeological site in the middle of Centro Historico, is simply incredible. Once a sacred Aztec temple—the Aztecs considered the site the center of the universe—Templo Mayor offers visitors a powerful look at life and religion during the reign of the Aztecs.
Pro tip: The impressive Catedral Metropolitana, which looms next door, was actually built by the Spanish with stones pilfered from Templo Mayor.
Palacio de Bellas Artes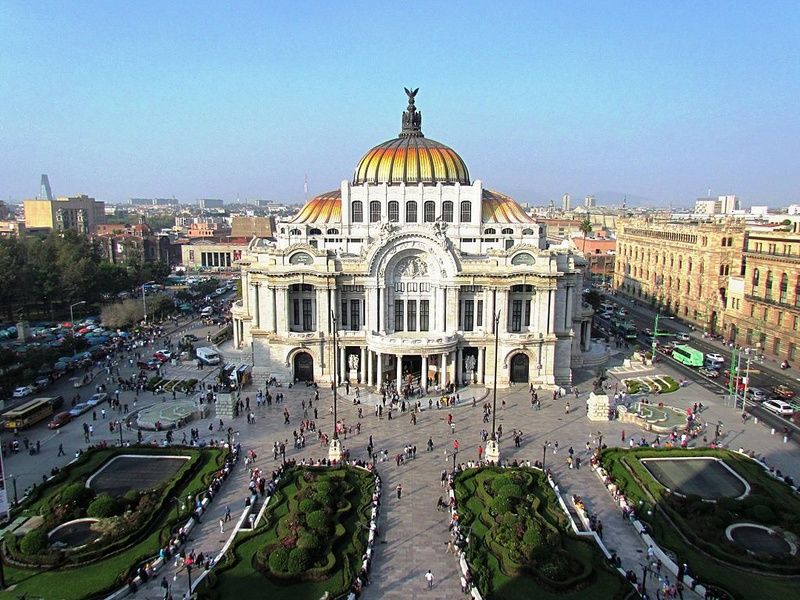 Palacio de Bellas Artes, one of the most iconic landmarks in Mexico City, thrives as a cultural hub. Our advice? For an amazing night in Mexico City, have a local buy you tickets for a Ballet Folklorico performance. The building itself is worth visiting even if you aren't into ballet: It's easy to fall in love with Palacio Bellas Artes' stunningly gorgeous art deco architecture.
Other museums, parks, and sites
You'll find a lot of other museums, parks, and attractions in Centro Historico—it's one of Mexico City's best neighborhoods when it comes to proximity to cool stuff. Definitely ask your local about the best things to see, but we'd recommend the Diego Rivera Mural Museum, Alameda Central park, and the towering Torre Latinoamericana—where you can enjoy one of the best views in town.
Where to Stay: Hotels in Centro Historico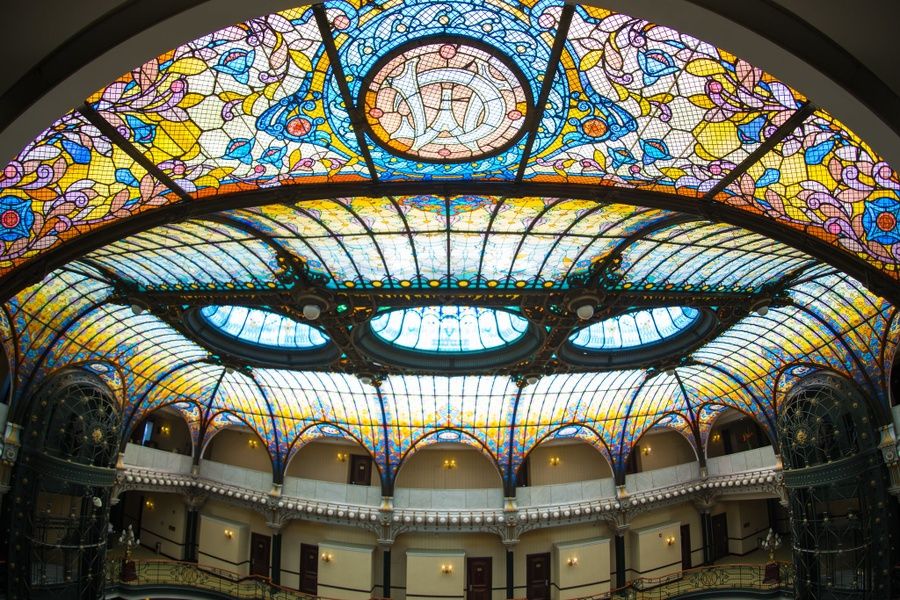 If you're wondering where to stay in Mexico City, and specifically Centro Historico, you're in luck! Some of Mexico City's best places to stay are in this neighborhood—from sweeping resorts to cheap (but awesome) hotels.
Definitely check out the glamorous Gran Hotel Ciudad de Mexico, even if you don't plan on staying there. The colorful stained-glass ceiling is a must-see, and the hotel's bar offers a pretty great view over the neighborhood. It books at about $150/night.
If you're looking for something more budget-friendly, think about the Hogswartsian Hotel Gillow (doesn't the name even sound like a JK Rowling character?). It's an incredible place to stay and only costs about $65/night.
Where to Eat: Restaurants in Centro Historico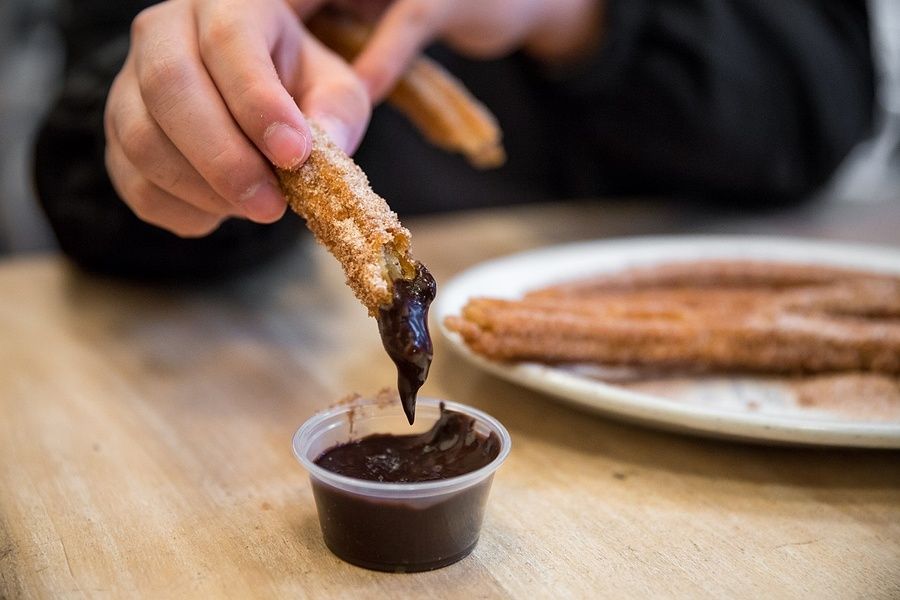 Wondering where to eat in Mexico City? Although the city's most famous restaurants are in the nearby Polanco neighborhood, you'll find plenty of scrumptious options in Centro Historico. This is an area where someone who actually lives in Mexico City will know best—they can recommend local favorites, and tip you off about which places have become tourist traps. Our suggestions:
For a sweet tooth

: If you're looking for a treat—after all that exploring, you deserve one—check out

Churrería El Moro

for delicious, fresh, hot churros. Order a big cup of hot chocolate on the side, and dip away. Or, for traditional Mexican pastries, hit up

Pasteleria Ideal

.

For dinner

:

Cafe El Popular

, open 24/7, is a consistent favorite among visitors and locals alike. A no-frills Mexican diner, it's a great place to dig into some authentic Mexican dishes.

For drinks

: For a sleek combination of good tequila and rich Mexican history, stop in at

Bar La Opera

, near Palacio de Bellas Artes. Definitely ask your bartender to point out the bullet hole that Mexican revolutionary

Pancho Villa

left in the ceiling.
--
If you love big, exciting, historic sites, Centro Historico is the place for you. To get the most out of your stay in this awesome neighborhood, connect with a Mexico City local to plan your trip. They'll create a unique itinerary based on their experience and your interests—so you'll see Mexico City like a local, not a tourist. Are you ready to go beyond the guidebooks? Send us a message!