One of the greatest things about Mexico City is its sheer diversity of attractions. There are plenty of wonderful places to visit in Mexico City for all types of travelers—so whether you're a foodie, a history buff, an outdoor adventurer, a nightlife connoisseur, or an Instagram star, there are tons of Mexico City attractions you'll love. Check them out below!
Any questions after reading? Let's chat.
Want to explore Mexico differently? Have a local your trip.
Attractions for FOODIES
Wondering where to eat in Mexico City? Depending on taste, there's something for everyone.
One of Mexico City's major attraction for foodies is the amazing street food. Street food is everywhere in Mexico City. Visitors shouldn't miss out on the local specialties (tacos, tlacoyos, and tamales, to name a few). So where can you find the best street food?
Condesa Metro Stop: There is a ton of great street food outside the

Chilpancingo metro stop in Condesa

. Try the flautas—long, thin corn tortillas filled with meat and cheese and then deep-fried. Puesto de Flautas has some of the best in town.
Mercado Coyoacan: This excellent market in Coyoacan is a wonderful stop for street food. But wait, there's more! In addition to tacos and other local faves, this is an excellent market to shop for souvenirs.
Tacos in Narvarte:

Narvarte is known for having some of the best tacos

in Mexico City, making it a must-stop for foodies. Where should you go? There's a roundabout in the middle of the neighborhood which is home to a couple of excellent taco stands, including

Tacos Beto

.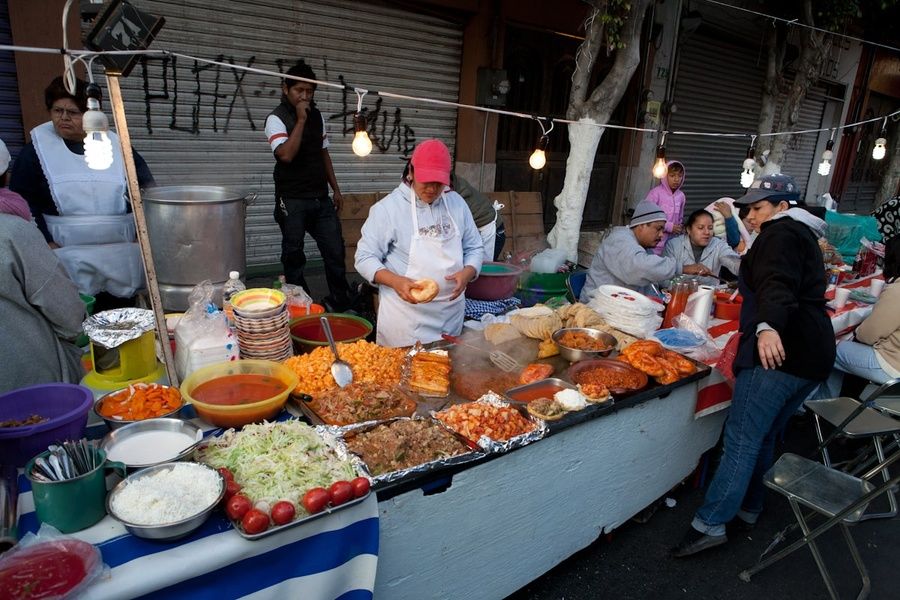 But Mexico City is not *just* amazing street food. There is also a killer restaurant scene that foodies can't miss (seriously—some of the world's best restaurants are in Mexico City). The neighborhood of Polanco contains two of them: Quintonil and Pujol.
And there's plenty in-between. Whether you're looking for a fancy sit-down spot or somewhere to grab a few tacos alongside a smoky mezcal, foodies will find it in Mexico City. Here are a few of the city's favorites:
El Parnita: This popular lunch joint in picturesque Roma is one of the best places in town.

El Parnita

offers tons of Mexican classics like tacos, quesadillas, and ceviche. Top it all of a sampling of mezcals.

Pasteleria Ideal: Did someone say cake? One of the main draws of

Pasteleria Ideal

is its amazing

cake room on the second floor

. But the real magic happens down below. Don't fill up on the free bread samples—there are so many delicious pastries to check out.

La Opera: Although this place is known primarily for sipping good tequila (and for the bullet hole that the

Mexican revolutionary Pancho Villa

left in the ceiling) the food is great too. Plus, the old-world atmosphere makes

La Opera

one of the coolest joints in the city.
The best way to uncover Mexico City's unreal foodie scene? Get insider info from a local about all the great spots that don't make it into guidebooks.
Attractions for HISTORY BUFFS
Mexico City is a city with a rich, multicultural history—basically, a paradise for the history nerds among us. There are a ton of great attractions that offer sweet history lessons. Some of the Mexico City's coolest places to see are deeply rooted in the city's fascinating history.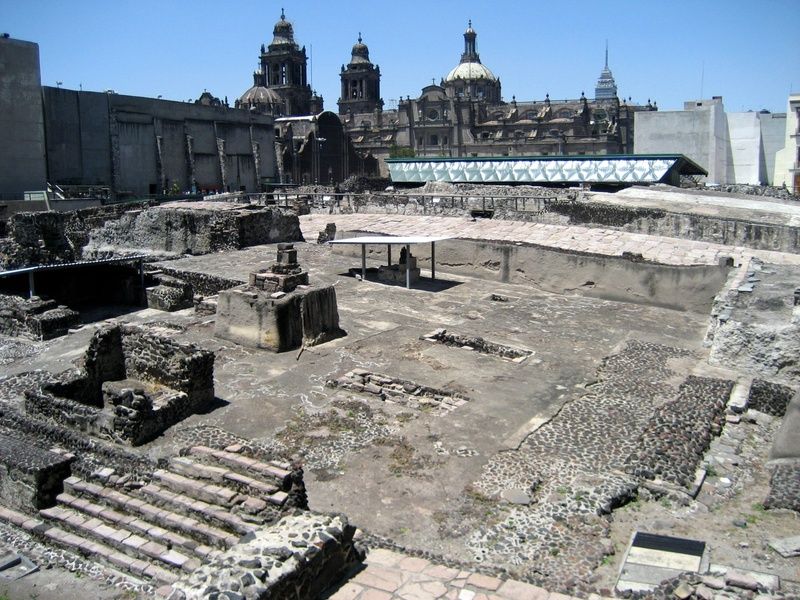 Attractions for OUTDOORSY TYPES
There are so many attractions in Mexico City for outdoorsy types—both within Mexico City proper and nearby.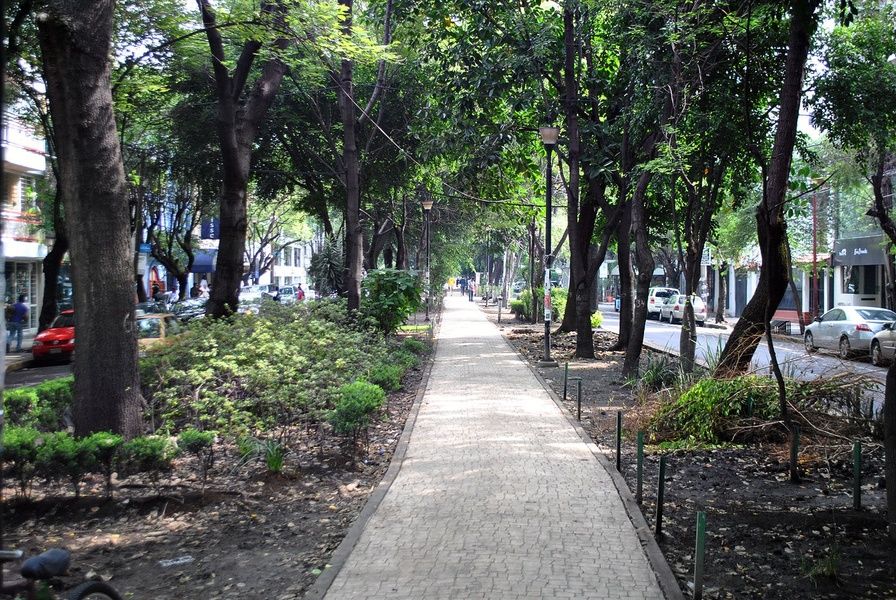 If the outdoors are your jam, Mexico City is an excellent destination. Wondering about when the best time to visit Mexico City is to enjoy them? Wonder no more—there really isn't a bad time. Even during Mexico City's rainy season, generous sun breaks mean that outdoor activities are still super accessible (plus flights to Mexico City may be a bit cheaper).
Attractions for NIGHTLIFE CONNOISSEURS
Lots of Mexico City's best places really come alive at night. A stunner during the day, Mexico City is drop dead gorgeous once the sun goes down. The streets swell with the sound of mariachi bands and excited conversation, and with the smell of grilled churros or elotes. For the night owls among us, this is the perfect time of day to see the city at its brightest.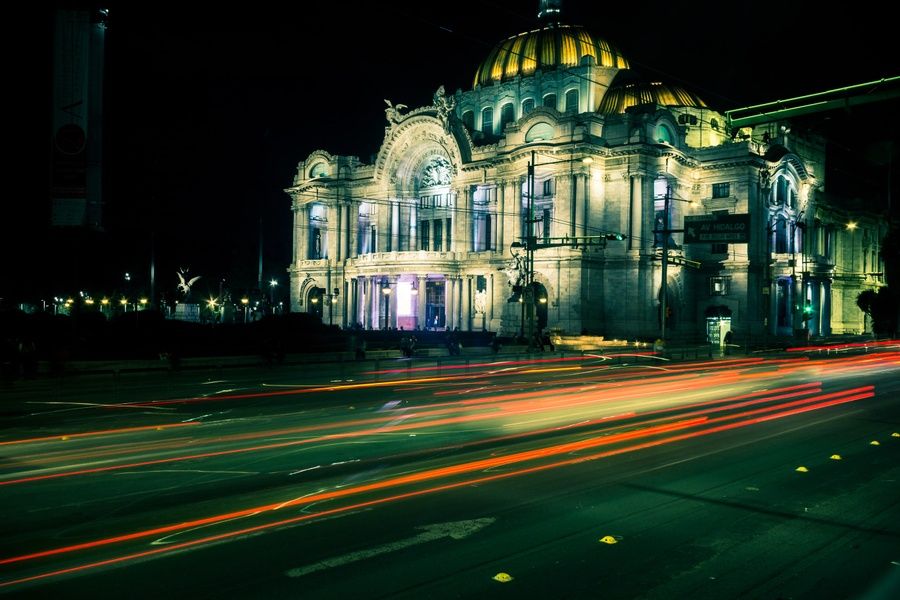 Although Mexico City is safe to visit, there are certain sections to avoid, especially at night. Be smart, be aware, and when in doubt, just call an Uber.
Attractions for INSTAGRAM STARS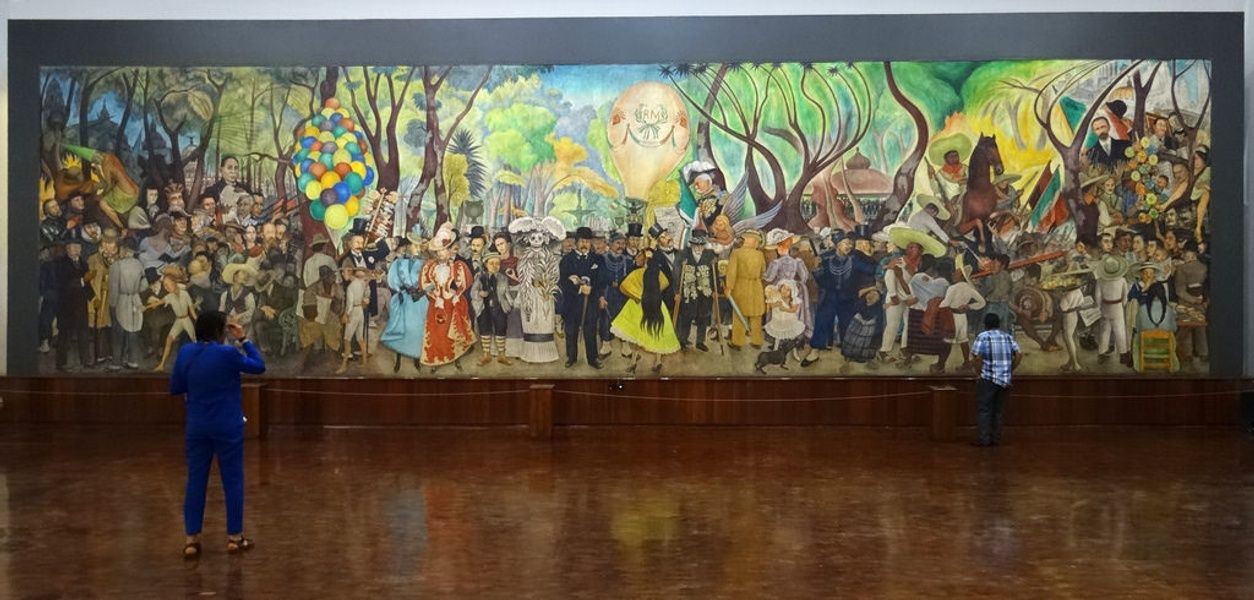 Taking in the amazing sites is among the best things to do in Mexico City—for yourself, and for your followers. Mexico City is ultra-Instagrammable. It's so colorful, and there tons of great views and awe-inspiring landmarks. Among Mexico City's best neighborhoods, there's always something to see.
El Angel: One of Mexico City's most iconic landmarks, El Angel should not be missed. Whether during the day or lit up at night, this is one of Mexico City's favorite selfie spots.

Pro tip: Visit El Angel on Sunday, when the adjacent boulevard Paseo de Reforma is closed to automobile traffic.
Roma and Condesa: This part of town is so freaking colorful, it's like Instagram heaven. The colorful Art Deco architecture and leafy (dog filled!) Parque Mexico make for great content. Not to mention that Roma and Condesa are the best places in town for street art. This is a

great non-touristy activity in Mexico City

—AND it'll make for some vibrant Instagram stories.

Torre Latinoamericana: If your brand is all about sweeping city views, look no further than Torre Latinoamericana. The tallest building in Centro Historico, it offers a jaw-dropping look at the city from above.
Churreria El Moro: Sure to please both the Instagrammers and the foodies of the world, this churro joint is delicious and photogenic. The churros at

Churreria el Moro

are some of the best in town and they look dazzling dipped in chocolate.

Diego Rivera Murals at the Palacio Nacional: One of the main reasons to

Palacio Nacional

is not to snag a selfie with the president. Rather, it's to check out the gorgeous

Diego Rivera

murals, which tell the story of Mexico's history.
--
Mexico City has so many great attractions to check out! Make sure you don't miss out on the best of its gems, regardless of what you're into—by having a local who actually lives there help plan your trip! It's like having a best friend in Mexico City make you a guide to all their favorite places. Want to know more? Send us a message! And don't forget to check out: