Headed to Mexico City? While you're bound to have an amazing time, there are a few things you need to know before you go. This Mexico City guide covers the best time of year to travel, where to stay, what to do, how to be safe, how to get around, and more.
Remember: Internet tips can only take you so far. For a truly one-of-a-kind trip to Mexico City, have an actual Mexico City plan your trip. Don't miss out on the real Mexico City! See how.
The best time of year to visit Mexico City
Flights to Mexico City are cheapest during the offseason, which lasts from June until November. Although this is Mexico City's "rainy season," it's still a great time to visit since the rain doesn't usually hit until late afternoon. Plus, it's Mexico City—so the weather is temperate well into November.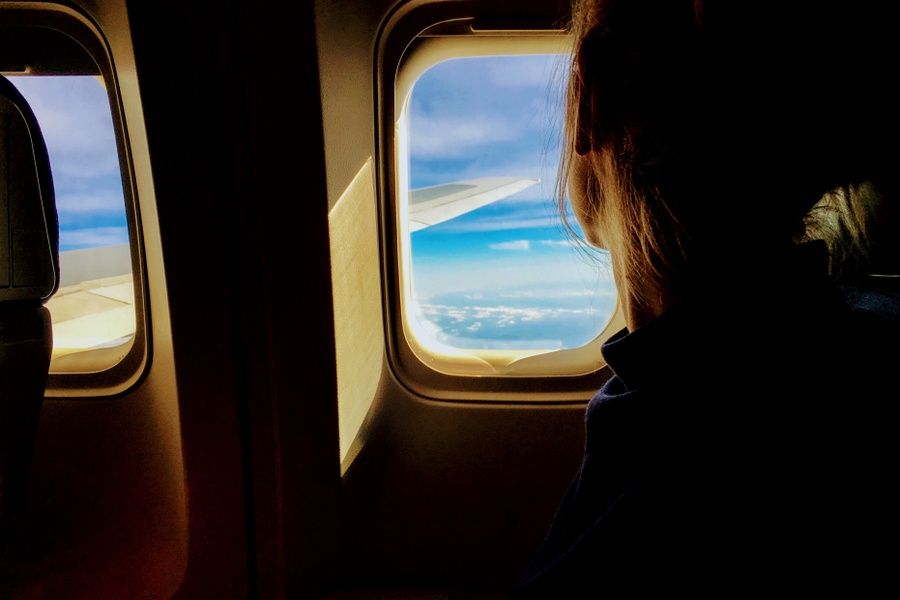 If money isn't a problem, the best time to visit Mexico City is between the months of March and May. Although Mexico City's peak season for tourism lasts from late December to mid-April, the weather is best during this period. Plus, there are tons of cheap places to stay in Mexico City even during the busy season (and they're amazing).
Where to stay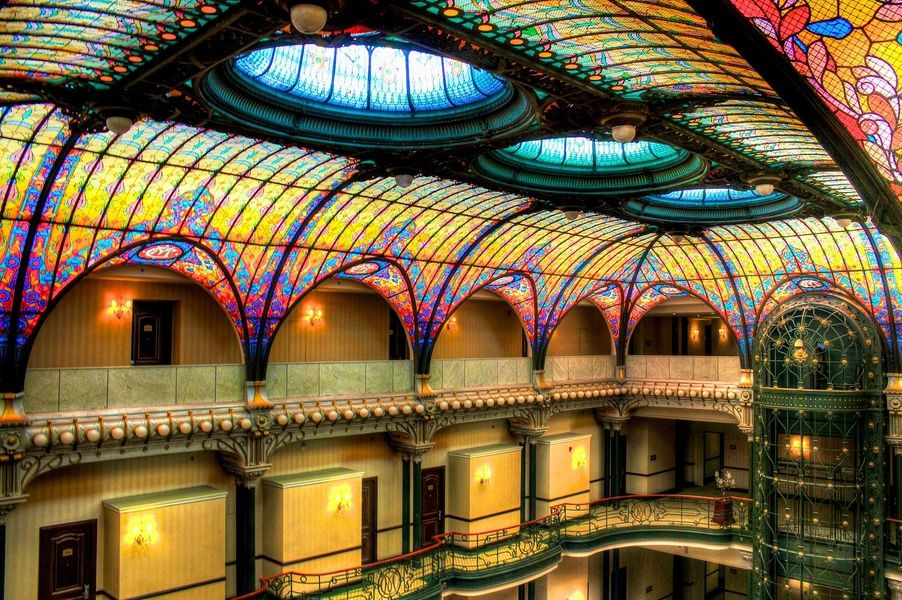 If you truly want to ball out, there are loads of unreal places to stay in Mexico City. Whether you choose the Hotel W, Maria Condesa Hotel, or the Gran Hotel Ciudad de Mexico, there are endless stunning options to fuel your luxurious standards.
Hotel W Mexico City: Polanco, Mexico City. Prices start at around $225/night.
Maria Condesa Hotel: Condesa, Mexico City. Prices start at $150/night.
Gran Hotel Cuidad de Mexico: City Center, Mexico City. Prices start at $170/night.
If you're on a more modest budget (aren't we all), you still have some amazing options. For travelers on a budget, the best neighborhoods to stay in Mexico City are Juarez, San Rafael, Coyoacan and San Angel. Even though Coyoacan is about forty minutes south of the city center, it still offers plenty to do. It's also home to the Museo Frida Kahlo, one of the best places to visit in Mexico City.
Lastly, we can't forget Roma. Roma is a centrally located neighborhood that's close to a lot of Mexico City's most popular tourist attractions. Roma is also home to Mercado Roma, a market that offers a wide range of food options, and is known to have some of the best places to eat in Mexico City. Don't shy away from food trucks, unless you hate incredible, cheap food.
Staying safe
Let's start off by saying that Mexico City is totally safe for travelers. Common sense goes a long way, and you should follow the same precautions you'd take in any other big city. Don't walk around with an absurd amount of cash; don't flash jewelry or expensive items; don't accept drinks from strangers. Again, common sense goes a long way.
Mexico City is also safe for solo travelers. Traveling alone can be a great experience, especially in this awesome city—you get to visit the best places in Mexico City without feeling rushed. Want to spend hours roaming the streets of Condesa or exploring the Pyramids of Teotihuacan? Go ahead—more power to you.
What to do
If you're looking for a good time, Zona Rosa has the best nightlife in Mexico City. The neighborhood is lined with bars, clubs, restaurants, and even has a thriving LGBTQ+ scene. Zona Rosa is also fun during the day and is located near Koreatown, which is a total Mexico City must-visit.
And what's a trip to Mexico City if you don't check out one of the gazillion museums? Seriously, Mexico City's museum game is insane. From the Antique Toy Museum to the Tequila and Mezcal Museum, the city does not disappoint.
Pro tip: Mexico City offers discounts and even free admission days to most of its museums. For more information, just ask a local. They'll let you know the best and cheapest days to visit the museums of your choice.
Transportation and getting around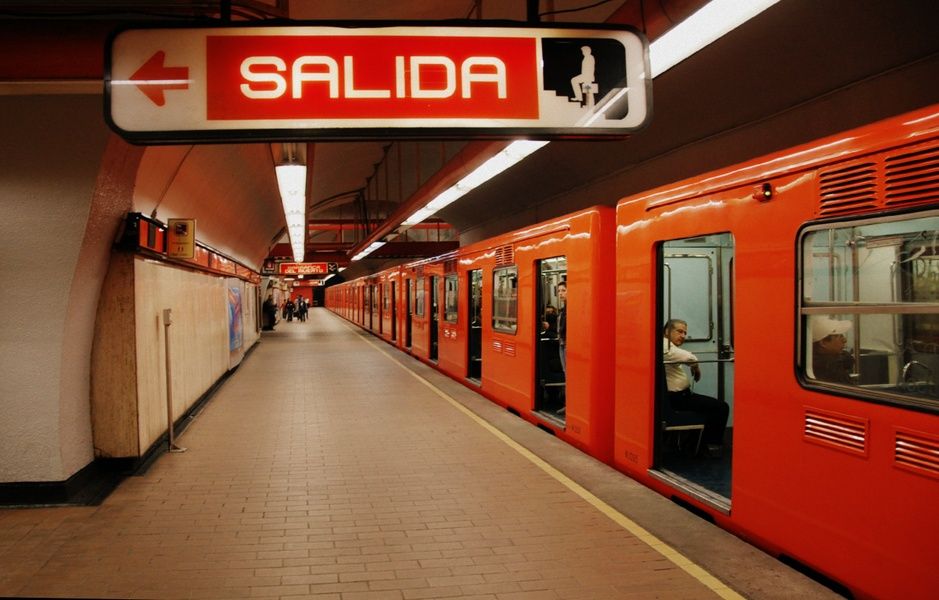 Uber is the most reliable means of transportation in Mexico City. There are taxis and other car services available, but they don't have great reputations. Basically, it's safer to just stick to Uber, especially at night. Some taxis aren't regulated or "official," and you don't want to get mixed in with that mess. If you do opt for a taxi, make sure to call ahead to avoid any problems.
Mexico City does have its own transportation system with buses and a metro. The metro seems to be more efficient, though, and conveniently runs alongside most of Mexico City's most popular places to visit. For female travelers, the city actually has women-and-children-only buses and train cars which is a great option for women traveling alone. Mexico City's prices are dirt cheap with the metro costing only $0.25 (USD) per ride.
Last minute tips before you book your trip
Now that you're almost ready to go, here are some last-minute Mexico City travel tips:
Don't drink the tap water. It's better to stick with bottled while you're here to avoid the risk of getting sick.

If you're traveling for less than 180 days, you

do not need a visa to go to Mexico City

.

It doesn't hurt to learn a little Spanish. Sure, most of the people in Mexico City speak English, but learning a few words here and there could go a long way. If you don't know a lick of Spanish, try and learn the basics.

Mexico City can lean toward the touristy if you don't know what to do/where to go. Solution:

have a Mexico City local plan your trip

. They'll craft you a custom

itinerary

with tons of local gems and insider tips. After all, everyone needs a friend in Mexico City.
--
Don't travel blindly. Make sure a local's got your back. Find your new best friend in Mexico City. Any questions? Just message us. Plus, make sure to check out: