Mexico City landmarks are everywhere! Seriously — there's so much to explore that it can be easy to get overwhelmed.
But don't worry! That's why we've created this handy guide to the landmarks you absolutely *can't* miss when you travel to Mexico City. From popular attractions to off-the-beaten-path treasures, these are the Mexico City landmarks you have to visit.
Monumentally curious about anything you read here (ba-dum-tiss)? Feel free to send us a message.
Want to explore Mexico differently? Have a local your trip.
El Angel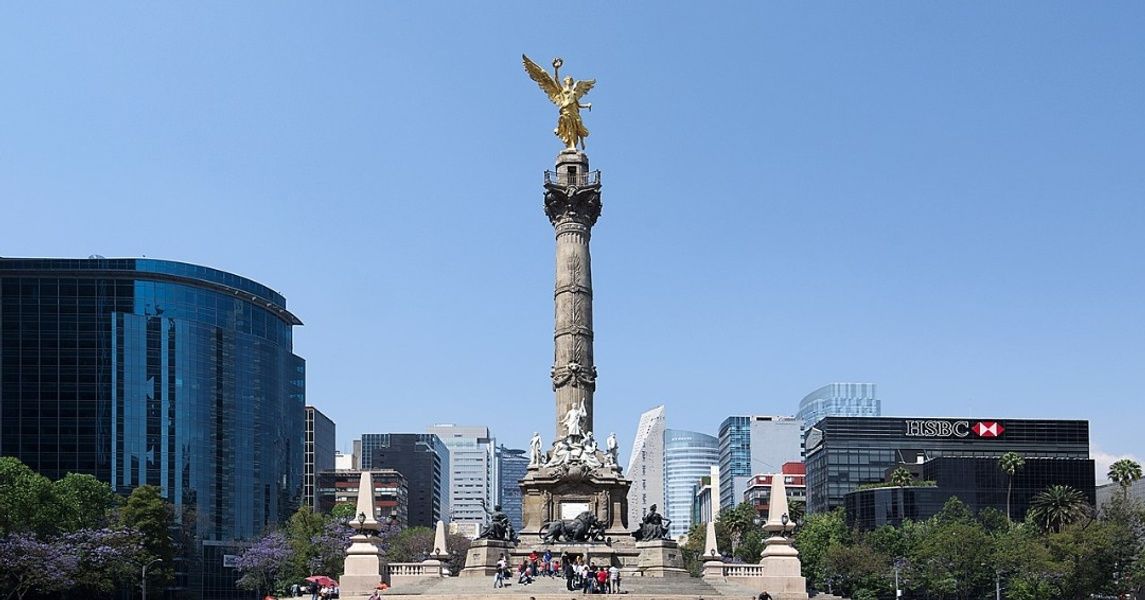 Monumento a la Independencia, more commonly known as El Angel, is one of the most iconic landmarks in Mexico City. It stands tall and proud on Mexico City's main boulevard Paseo de la Reforma. The tower was finished in 1910, just in time to commemorate the 100-year anniversary of Mexico's independence from Spain.
There's *so* much to see here. Visitors can admire the lion that guards the base of the monument (the lion also guards the remains of Mexican heroes buried within the monument). And the tower itself is more than meets the eye; since it's open to the public, visitors can climb El Angel's interior spiral staircase for a gorgeous view.
Local tip: One of the best things to do in Mexico City is to visit Paseo de la Reforma on Sunday when it's closed to automobile traffic. Walk along the avenue with other pedestrians on their way to see El Angel. Since there's no cost to go up the tower, this is also a good free activity to add to your Mexico City itinerary.
Monumento de la Revolución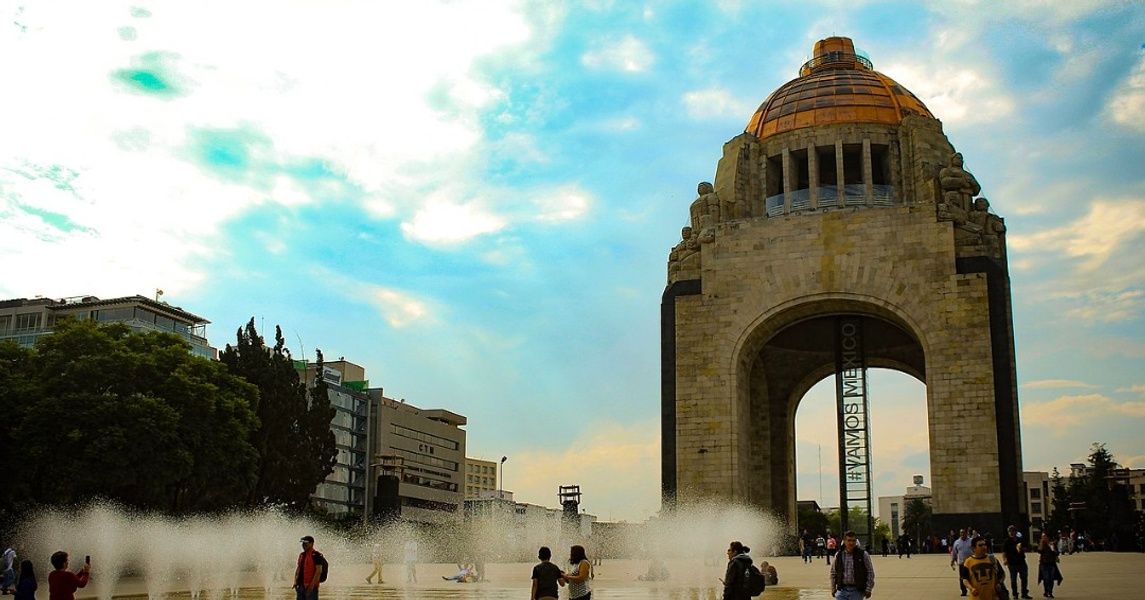 A+ to those who are sensing a theme among Mexico City landmarks. Yes, Monumento de la Revolucion also commemorates Mexico's independence from Spain. It also has a mausoleum containing the buried remains of some of Mexico's heroes. And it also provides a gorgeous spot to see the city from above (the glass elevator to get to the top is especially awesome).
Basically, the Monumento de la Revolucion looks like a four-sided Arc de Triomphe. The dome at the top provides stunning 360-views of Mexico City, so it should definitely *top* everyone's list for the city's best sunset spots. Since the monument is also surrounded by some of Mexico City's best neighborhoods, it's a solid stop before going out for some evening fun.
Local tip: While Mexico City is safe on the whole, exercise caution as you dash from one monument to the next, as there can be some dodgy areas to avoid. Ask a local who lives in Mexico City about creating a map to hit all the big landmarks without sacrificing safety!
Museums that double as landmarks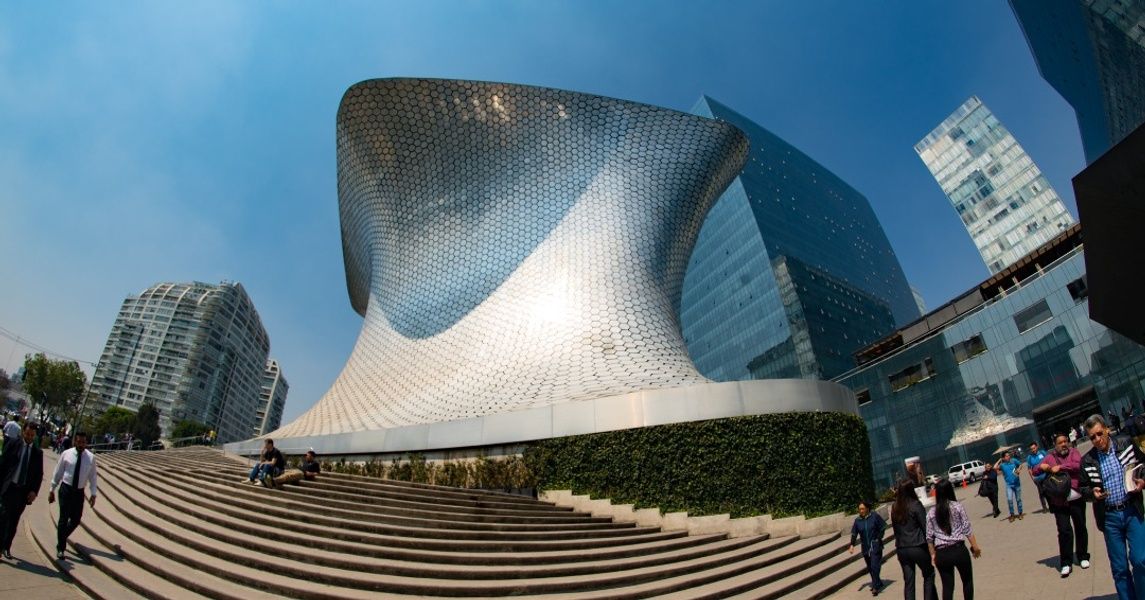 Mexico City's museum scene is simply spectacular. Many of the city's 150+ museums are also landmarks! They are among the best places to visit in Mexico City.
Museo Soumaya:

Museo Soumaya

is hard to miss. Nestled in Mexico City's posh Polanco neighborhood, it bursts skyward in a dazzling display of bright silver tiles. The outside is impressive, and it's definitely matched by the extensive collection within. For *free*, visitors can check out some of

Rodin's masterpieces

, or immerse themselves in the work of

Mexican artist Diego Rivera

.

Templo Mayor: It's not every day you walk across ancient ruins in the middle of a bustling metropolis. Well, maybe if you're visiting Mexico City.

Templo Mayor

is an Aztec archeological site and museum smack dab in the heart of Mexico City. Only recently uncovered (the

archeological site was only discovered back in 1978

!), this landmark/museum is a wonderful visual representation of Mexico's complicated history.

Museo Frida Kahlo: Art is a big part of Mexico City's history and culture, and so another wonderful landmark/museum is the

Museo Frida Kahlo

. Tucked in the quiet Coyoacan neighborhood, Kahlo's "blue house" is beautiful from the outside and absolutely fascinating inside—where visitors can learn about Kahlo's life, see her art, and take in the aura of her former home.
Basilica of Our Lady of Guadalupe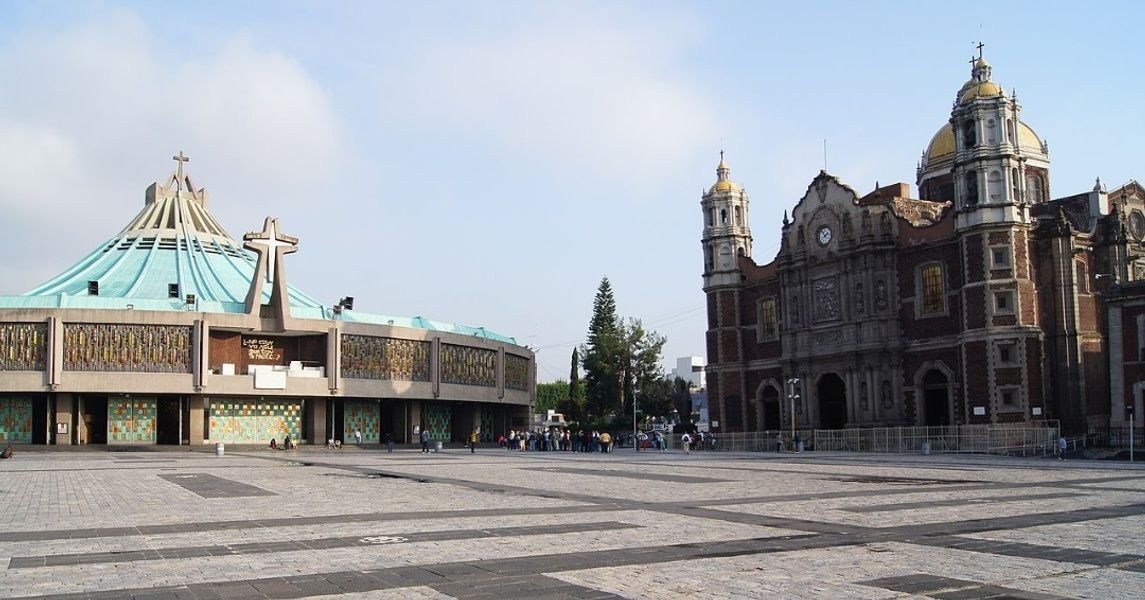 Christmas is one of the best times to visit Mexico City. The city is filled with light, delicious holiday food, and tons of bright red poinsettias. (Not to mention that flights to Mexico City in the winter tend to be a little cheaper, although prices do start to rise in December).
There are a lot of Christmas rituals in Mexico City this time of year, which leads us to our next landmark: the Basilica of Our Lady of Guadalupe. As the patron saint of Mexico, Our Lady of Guadalupe plays an important role in Mexican culture and history.
December 12th is Our Lady of Guadalupe's Feast Day and a day where locals and pilgrims alike stream in huge numbers to visit the Basilica of Our Lady of Guadalupe. This is a huge deal in Mexico. This site is of extreme importance to Catholics in Mexico and beyond. As such, the Basilica receives up to twenty million visitors per year.
Local tip: There are actually *two* basilicas: the first dates back the early 1700s. The much newer one, built next door in the mid-1970s, can hold thousands of visitors.
El Zocalo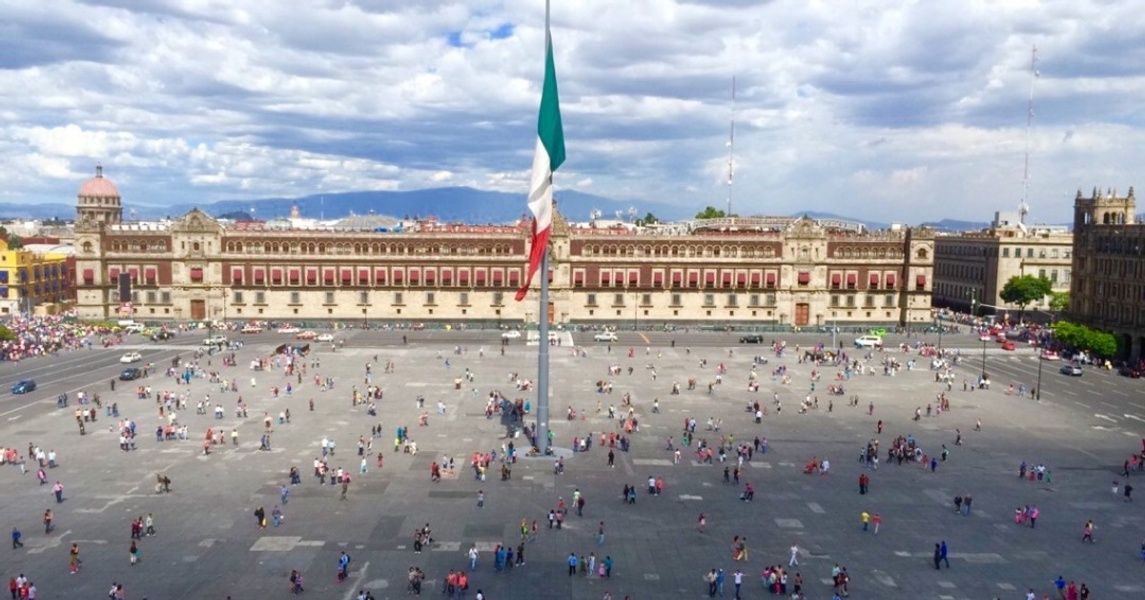 El Zocalo, also called Plaza de la Constitución, is the heart of Mexico City. Locals gather here for holidays, celebrations, and demonstrations. Encircled by many of Mexico City's best places to visit, including Palacio Nacional where the president works, El Zocalo is a landmark that is also a good starting point to spend the day exploring important historic and cultural sites.
Plus, if you're looking for places to eat in Mexico City, Zocalo is an excellent foodie hub. The square is encircled by a ton of great restaurants, pastry shops, and bars. Ask a Mexico City local to point you towards the most delicious spots.
Catedral Metropolitana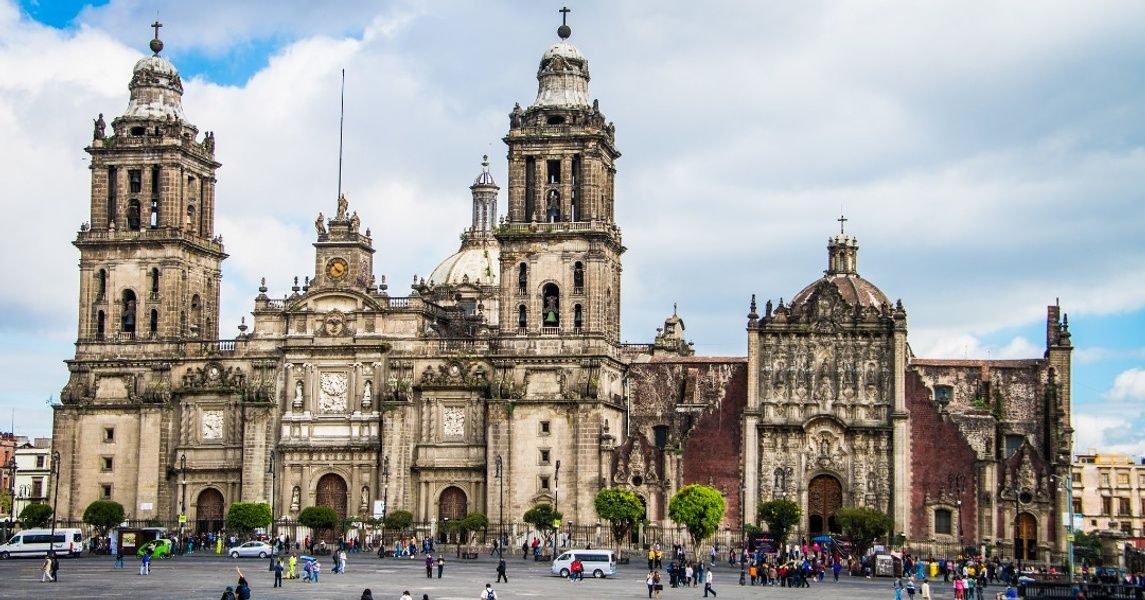 This huge historic cathedral completely dominates El Zocalo. And its gigantic name perfectly matches its grand size: Catedral Metropolitana de la Asunción de la Santísima Virgen María a los cielos. This is a landmark that visitors can't miss (even if they tried).
Built as a symbol of power by the Spanish, the cathedral was constructed with stones from nearby destroyed Aztec temples. That makes this Mexico City landmark a clear example of the city's painful yet multicultural history.
Visitors can admire the cathedral from the outside, or duck inside to see golden altars and its sixteen chapels.
Local tip: For another gorgeous view, visitors can also climb the cathedral's looming bell towers to take in the view of El Zocalo below and the city beyond.
Torre Latinoamericana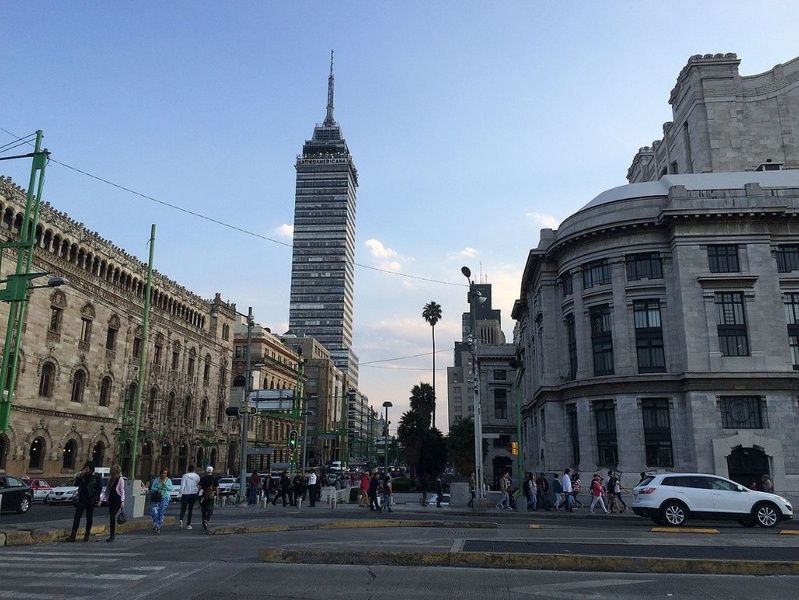 And here's another theme of Mexico City's landmarks—height! Many must-see places in Mexico City include beautiful views. But this landmark, the Torre Latinoamericana, takes the cake.
Once the tallest building in Latin America, this skyscraper is still the tallest building in Centro Historico, Mexico City's historic downtown center. Pick a clear day to visit—the 360 views from the observation deck are tremendous.
Chapultepec Park (Bosque de Chapultepec)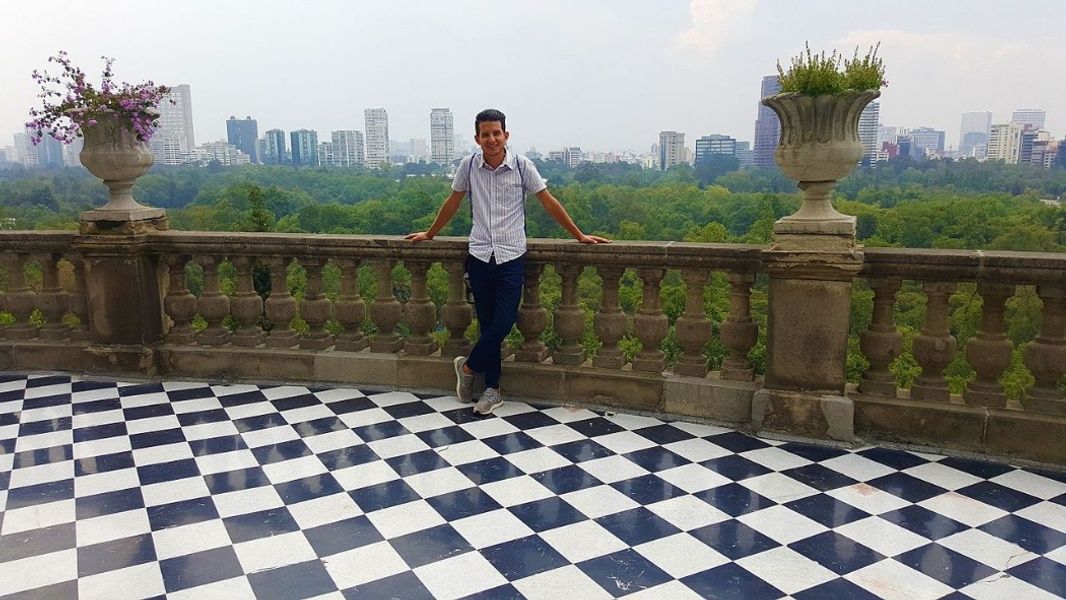 Bosque de Chapultepec, Mexico City's grandest park, is also one of the city's main landmarks. Larger than New York's Central Park, there is more here than just meadows and lakes.
Packed with museums, monuments, and a *literal castle*, it's easy to spend a whole day exploring every cool corner of Chapultepec. Our local travel experts can help you decide which sites to hit, but here are some of the most popular of Chapultepec landmarks:
Castillo de Chapultepec: It's surprising to see castles outside of Europe, but the

Castillo de Chapultepec

could make Rapunzel jealous. Perched high upon a hill, this gorgeous castle offers spectacular views of the park and the city beyond.

Monumento de Niños Heroes: This somber monument commemorates young military cadets who died during the

Mexican-American war

. When American troops invaded the city, the cadets died in defense of the Castillo de Chapultepec.

Museo Nacional de Antropologia: The ambitious architecture of

Mexico's largest and most visited museum

is a stunning contrast to the surrounding greenery of Chapultepec. Visitors can admire the outside, or explore the interior, which is packed with millions of artifacts from Mexico's pre-Hispanic history.
Benito Juárez Hemicycle
Benito Juarez, Mexico's only indigenous president and one of the most important in Mexican history, has a monument all his own in the Centro Historico. (His birthday is also celebrated as a national holiday on the 3rd Monday in March).
Just west of El Zocalo, this grand arch hugs the gorgeous Alameda Central park. The monument's proximity to the park makes this a great place to check out during the day—but it does look spectacular lit up at night.
*BONUS*: Off-the-beaten-path Mexico City landmarks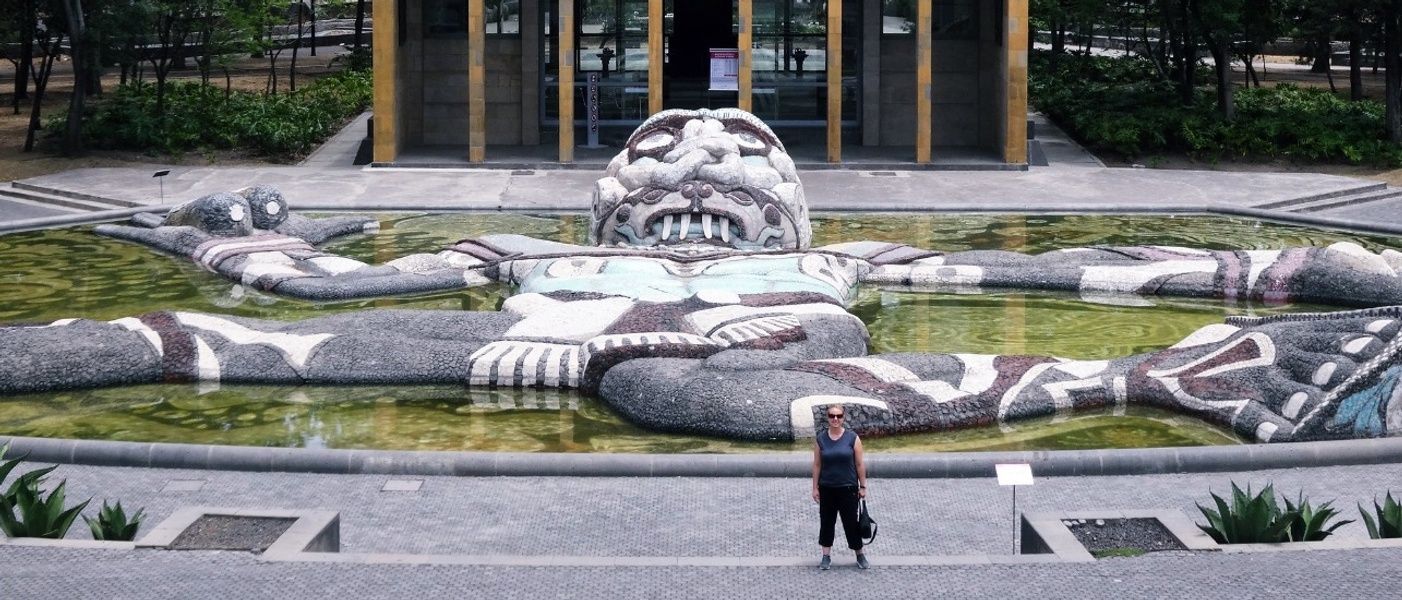 Locals tell us that these are some great Mexico City landmarks off the beaten path:
--
With all the places to see in Mexico City, these landmarks are among the best. But to make sure you don't miss our on the *real* Mexico City, make sure to get some insider info from a local trip planner who lives there—after all, there's nothing worse than spending hours planning a trip only to realize you've missed out on the authentic gems. Any questions? Feel free to send us a message!