Mexico City is packed with amazing places to visit—and they don't have to break the bank. Here's our list of 10 completely free Mexico City must-see spots for budget travelers. Any questions after reading? Contact us!
Want to explore Mexico differently? Have a local your trip.
#1: El Museo Soumaya (The Soumaya Museum)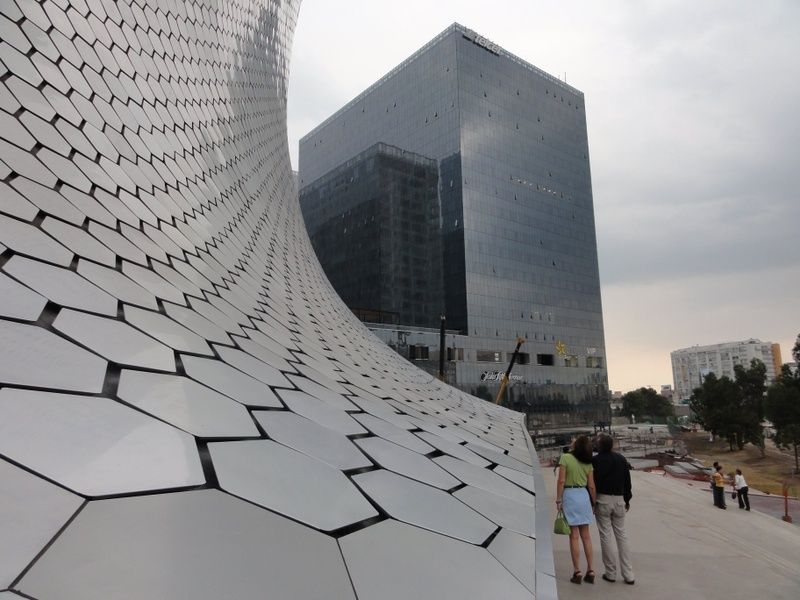 The ultimate must-see Mexico City museum, Museo Soumaya is absolutely free to enter. That's right—for zero pesos, visitors can experience one of the most extensive collections of pre-Hispanic, Mexican, and European art in the entire world. From Rodin sculptures to Diego Rivera, to Mesoamerican jewelry, this museum has it all.
And it's not just the art that makes Museo Soumaya one of the best places to visit in Mexico City; its architecture is absolutely iconic as well. Twisting out of the earth in a burst of glittering silver tiles, it's totally one-of-a-kind.
#2: El Zocalo (The Main Square)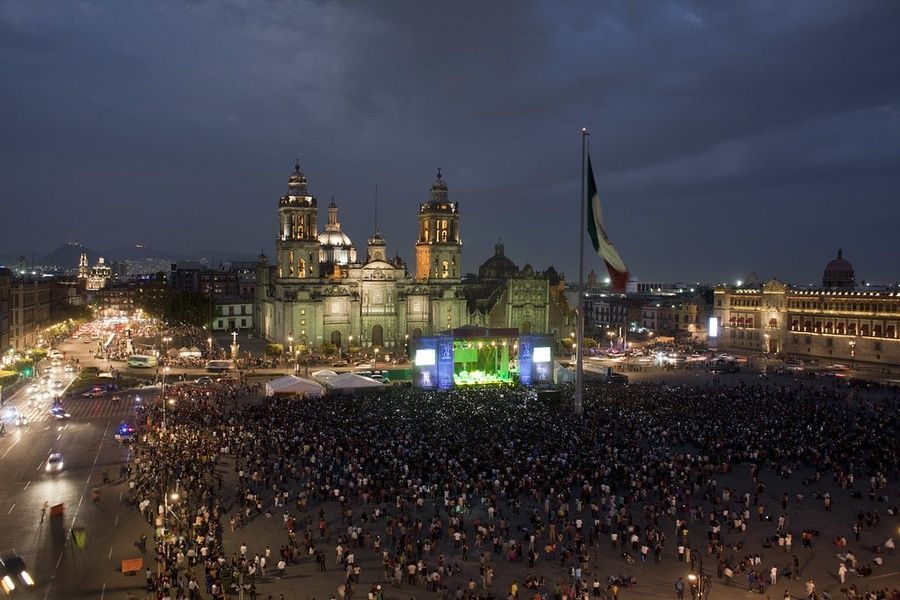 El Zocalo, the huge public square in Centro Historico (Mexico City's historic downtown), is the heart of Mexico City and the perfect stop for budget travelers. Many of Mexico City's main tourist attractions are located around the Zocalo, including the Palacio Nacional (where the president works) and Catedral Metropolitana (the city's main cathedral). These are also free to enter.
But the coolest thing about El Zocalo? So much amazing people watching! Seriously—this is where the locals gather for demonstrations, celebrations, holidays, and pretty much everything else. No matter when you decide to visit Mexico City, there'll be something going on at El Zocalo. So find somewhere to sit and watch the world go by!
#3: The Epic Monuments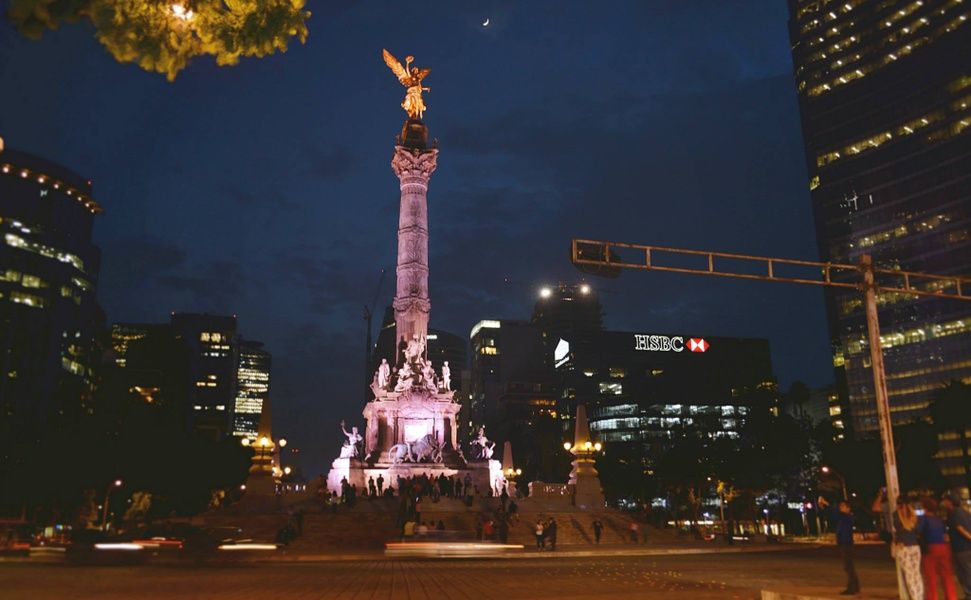 Mexico City's rich history is reflected in its amazing monuments. And while the city is home to innumerable spectacular landmarks, these two are the ones you absolutely must see:
El Angel:

Perhaps the most iconic of all

Mexico City landmarks

, The Angel of Independence—more commonly called

El Angel

—is a must-see for, well, everyone. Free to visit, this massive column-and-statue looks just as good during the day as it does at night. Though honestly, it may be even better at night. We're suckers for lit-up landmarks.

Monumento de la Revolucion:

Just east of the ultra-rad San Rafael neighborhood, the

Monumento de la Revolucion

is another must-see for budget travelers. It's huge (larger than the Arc de Triomphe), beautiful, and historical (there are heroes of the war of independence buried in its crypt). Plus, if visitors

do

want to splurge $3–$4 USD, the view from the top is pretty sweet as well.
#4: Plaza Garibaldi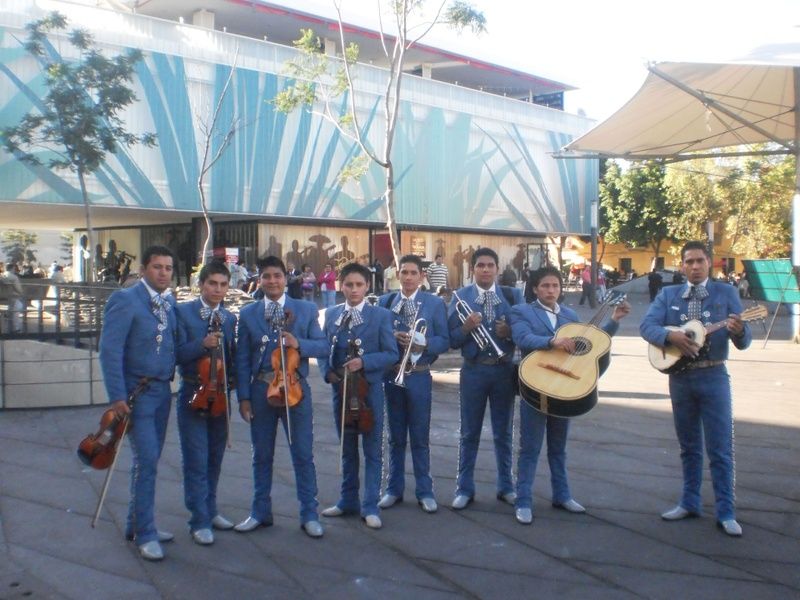 Just north of Centro Historico, Plaza Garibaldi is one of the best places to see in Mexico City. Why? Mariachi, baby! This public square is a gathering point for mariachi bands and mariachi lovers—if you want to be serenaded alongside the locals, this is the place to go.
That said, certain parts of the plaza can be a bit touristy, so make sure to get some advice from a local about the best spots to hang out. Oh, and once you've had your fill of music, don't forget to head to the nearby Mercado San Camilito for some unreal delicious (and budget-friendly) street snacks.
Pro tip: Mexico City is safe on the whole, but Plaza Garibaldi can get sketchy at night—again, we'd recommend chatting with a local travel expert about the best spots to visit and the best to avoid.
#5: The rad Roma neighborhood
Full of color, amazing art, and plenty of artisan coffee, Roma is a must-see Mexico City neighborhood for anyone who wants a glimpse into the city's vibrant culture—and there are a ton of activities that are perfect for budget travelers as well. A couple of our favorite things in Roma:
The Street Art:

One of the best

non-touristy activities in Mexico City

: checking out all the street art that Roma has to offer. Color, color, everywhere!

The Galeria OMR:

If Roma's street art brought a smile to your face, you'll love the

Galeria OMR

. The gallery is free to visit and is just as colorful as the street art outside.

El Mercado Medellin:

Get a second wind by visiting the

Mercado Medellin

, an indoor market packed with food stalls. Here, visitors can fill up on tons of street food, ice cream, and more.
#6: El Museo de la Medicina Mexicana (The Museum of Mexican Medicine)
Tucked in the Palacio de la Escuela de Medicina (translation: Palace of the School of Medicine) the Museo de la Medicina Mexicana is not for the faint of heart. At this one-of-a-kind museum, you can see graphic examples of diseases, an entire room full of human embryos in various stages of development, and… a lot more crazy stuff. It's amazing. And gross.
While this museum is definitely among the most unusual things to see in Mexico City, it's also a great choice for budget travelers since it's totally free to enter.
Pro tip: If you just recoiled away from your screen in horror, fear not—Mexico City has tons of other free museums with significantly less gore. Talk to a Mexico City trip planner about their favorites ones!
#7: Chapultepec Park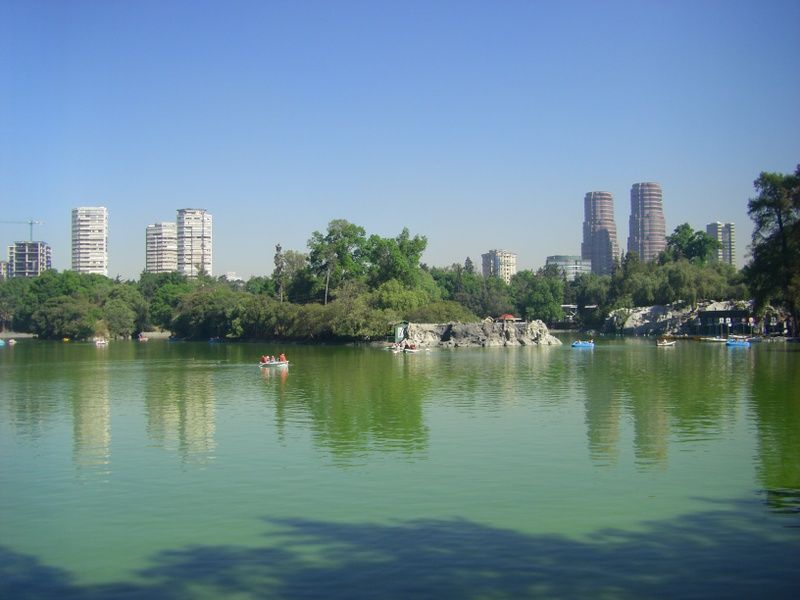 Chapultepec Park is one of the gems of Mexico City, budget travel or no. Twice the size of New York's Central Park, the Bosque de Chapultepec has a zoo, a castle, and a lake, not to mention numerous monuments and pieces of public art. Oh, and the zoo is totally free except for a few special exhibits, so make sure you don't miss it!
#8: The chill Condesa neighborhood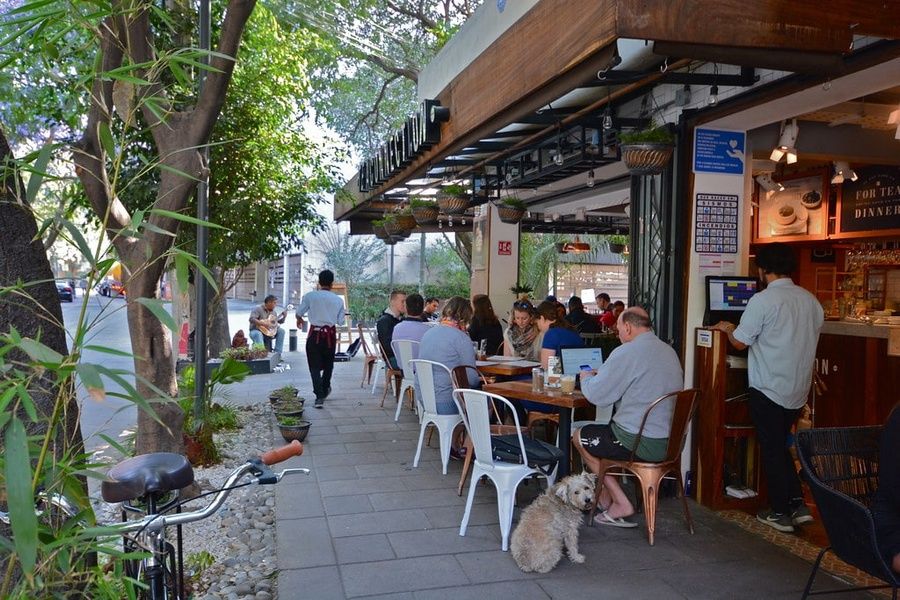 Condesa is another must-see neighborhood for its mix of awesome culture and possibly-even-more-awesome nature—particularly Parque Mexico. With great trails and tons of green space, this amazing taste of Mexico's famous nature also a favorite spot for Condesa's canines (dog watching > people watching).
And if you're wondering where to eat that won't break the bank, you'll be happy to know that Condesa has some of the best tacos in town. Zip over to the Chilpancingo metro stop (in Conesa) for a mouth-watering breakfast, lunch, or dinner that won't put a dent in your wallet.
#9: The Mexico City Metro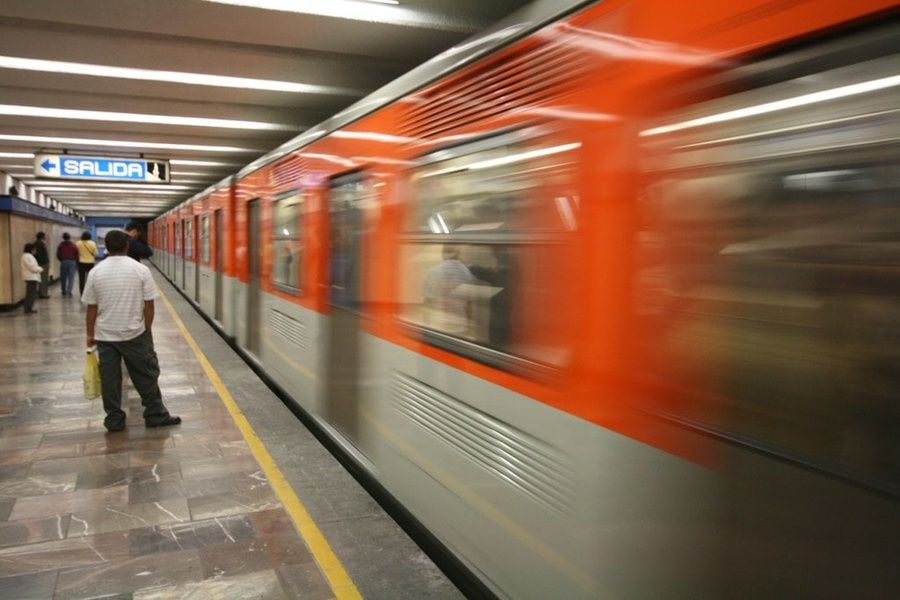 And speaking of metro stops, no matter which of these awesome places to go in Mexico City you're trying to visit, the metro is the way to do it. It only costs 25 cents per ride, and interestingly, it's packed with its own must-see sights. A few free Mexico City Metro wonders:
The Tacubaya Station murals:

At the

Tacubaya metro stop

, don't forget to look up: the ceiling is painted with massive, gorgeous murals depicting the earliest days of Mesoamerican history.

The Polanco Line 7 stairs:

Get jaunty and jog up the stairs here—they're painted like a piano keyboard! Perfect place for an Instagram shot if you ask us.

The Pino Suarez altar:

When constructing this metro stop in the 1960s, engineers unearthed a huge Aztec altar to the god of wind. And amazingly, they left it there! Today, you can walk past this amazing piece of history while changing trains. Crazy, right?
#10: Diego Rivera Murals at the Palacio Nacional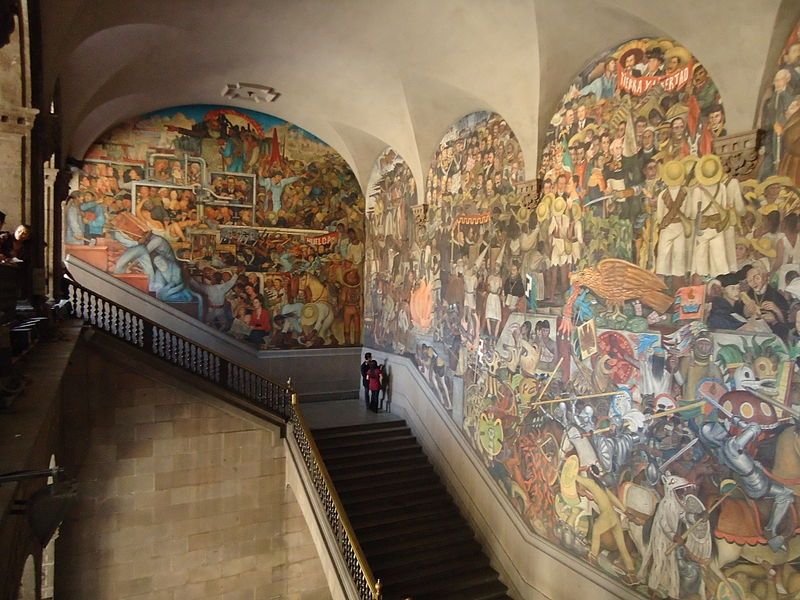 The Palacio Nacional is definitely a must-see for visitors to Mexico City. And (you've guessed it!) it's free to enter. The best part? Diego Rivera murals line the second floor with powerful, vivid depictions of Mexico's history. You probably won't run into the president, but you never know. He *does* have offices here.
--
No need to save your pesos—with these tips, you'll be able to hit all the the must-see sights Mexico City has to offer. Our advice: when you're planning your trip, make sure to get the inside scoop from a local Mexico City trip planner on all the best budget sights in town. They can help you plan a dream itinerary at your ideal budget full of local gems and insider info. Questions? Send us a message!