Some of the coolest stuff to do in Mexico City happens once the sun goes down. From wild clubs to classy shows (and everything in between) these are seven reasons why Mexico City's nightlife is so awesome.
Ready to go out? Send us a message!
Want to explore Mexico differently? Have a local plan your trip.
#1: The salsa scene is amazing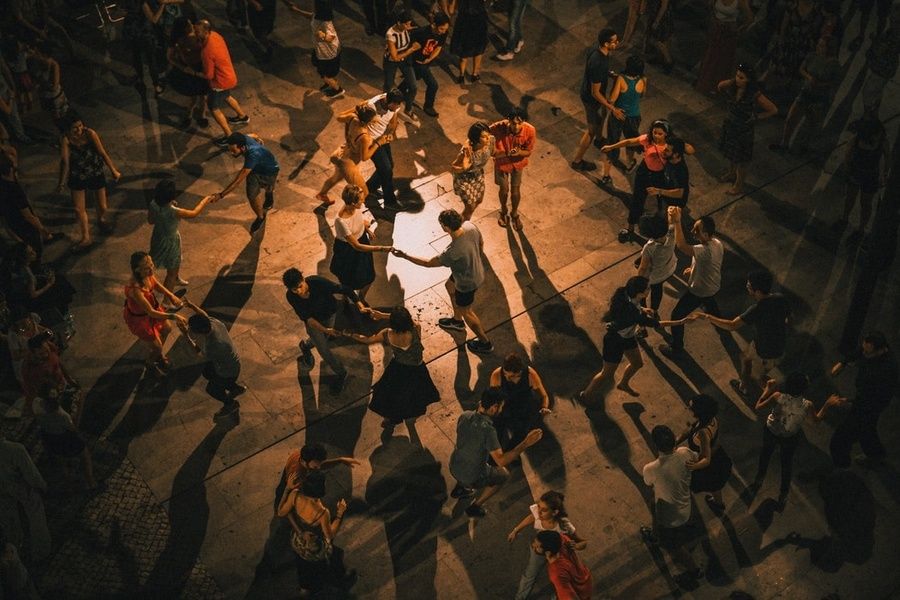 Mexico City is definitely a dancing city—and when it comes to dancing in Mexico City, salsa is king! Don't worry about finding a spot; there are endless great salsa bars where you can dance the night away. Some of the best:
Mama Ruba:

Mama Rumba

, in Mexico City's Roma neighborhood, has long been a local favorite for salsa dancing. Head there early and stay late!

Salon Los Angels:

The classic

Salon Los Angeles

(established in 1937, it's one of the oldest clubs in the city) is another great choice. At Salon Los Angeles the saying goes:

Those who don't know Salon Los Angeles do not know Mexico.

Local choices:

There are salsa clubs and classes that cater to dancers of all

levels and all ages, so

get some personalized recommendations from a Mexico City local

. They can even help you book a class!
#2: The speakeasies are second to none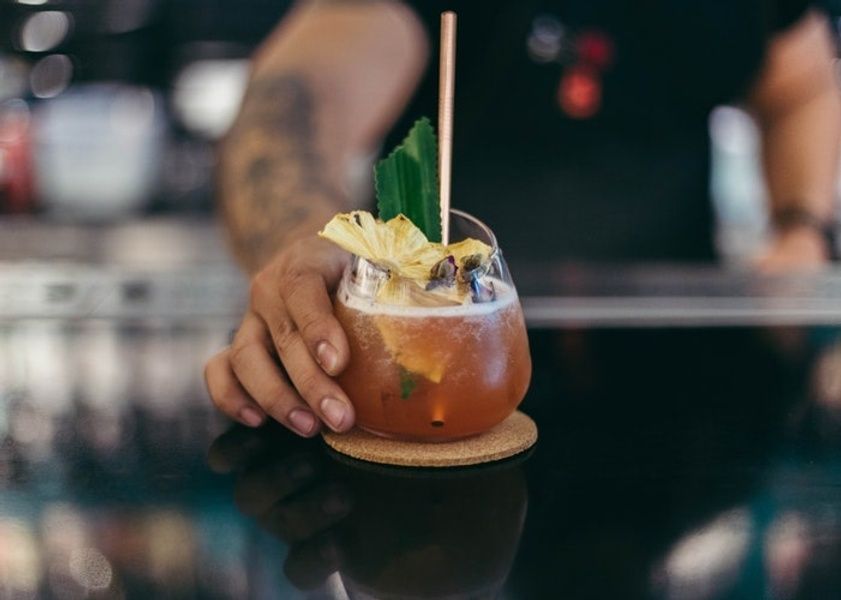 Shhh—one of the coolest things you can do in Mexico City is also the most secret: exploring Mexico City's mind-blowingly cool speakeasy scene! A couple of good ones to check out:
Hanky Panky:

Visitors will have to

ask for directions

to find this secret bar, but the fuss will be mightily rewarded. The craft cocktails are excellent—opt for the featured drink of the night, or scan the menu for something made with mezcal.

Xaman Bar:

Although not as hidden as some other speakeasies (no password required here) it will take sharp eyes to find the basement-based

Xaman bar

. Once inside, be sure to try specialty cocktails made with local herbs and fruits.

Maison Artemisia:

Nestled in the hip Roma neighborhood,

Maison Artemisia

is on the second floor of an upscale French restaurant. Ask about the bar, and you'll be ushered upstairs. Absinthe is the favorite spirt at Artemisia, so you know you're going to have an amazing time here.
#3: The craft beer is out-of-this-world delicious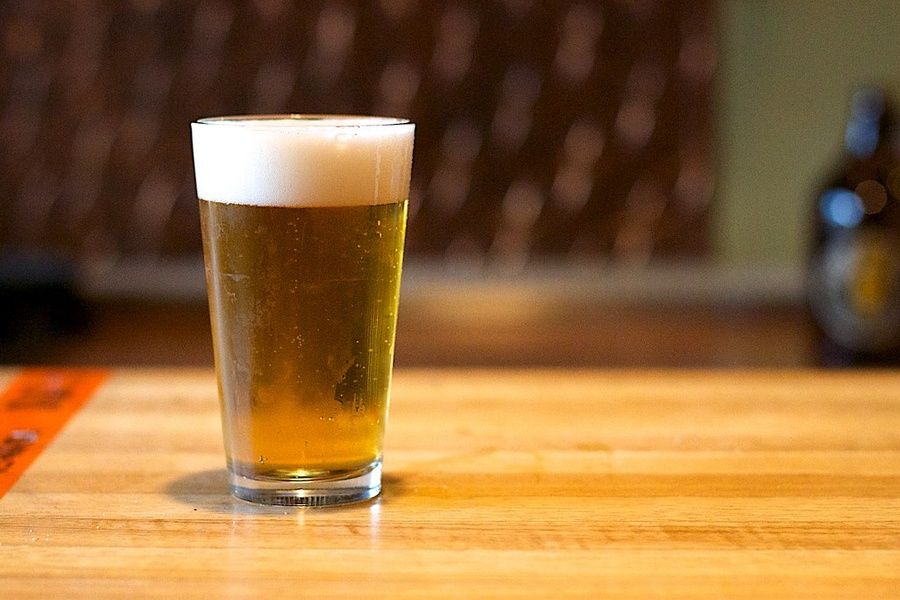 One of the greatest things to do in Mexico City is enjoying the local flavor… of craft beer! Craft breweries are becoming more and more popular in Mexico; as a result, great craft beer can be found all throughout Mexico City's awesome neighborhoods (especially in Roma and Condesa). Check out El Deposito in Condesa for tons of great options (local and international), or go directly to the source—there are so many awesome breweries in town.
Pro tip: Escollo in Roma is one of the best breweries around—they offer their own brews and excellent traditional grub on the cheap. Wherever you go, keep an eye peeled for Cerveza Cosaco, thought to be Mexico City's first craft brewery.
#4: It's home to some amazing traditional spirits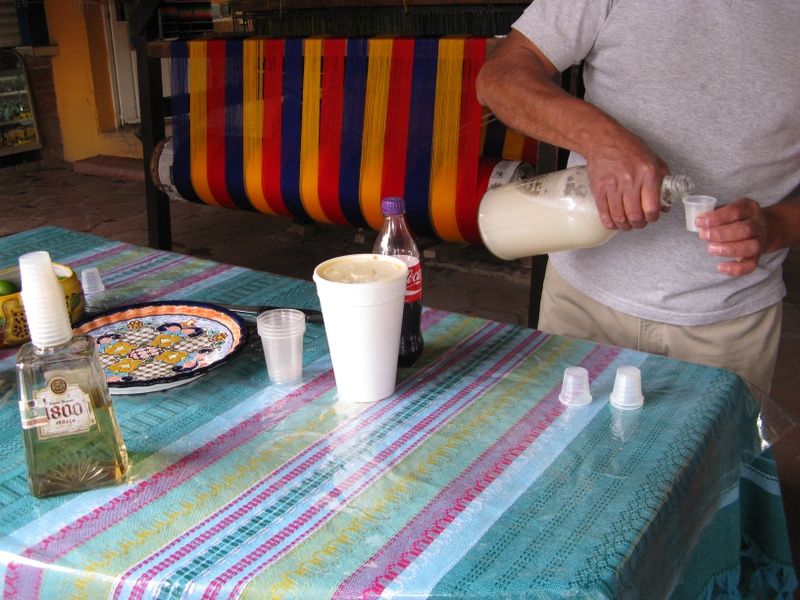 One of the best places to visit in Mexico City to learn about tequila is the Museo del Tequila y el Mezcal (it also happens to be one of the coolest tourist attractions in Mexico City). But Mexico City is more than just tequila—a lot more! The city is known for its amazing local spirits, which we think are best enjoyed as part of an unforgettable night on the town. Some of the best:
Mezcal:

Mezcal is traditionally cooked in pits lined with lava rocks, wood, and charcoal, which gives the spirit its smoky flavor. The legend of mezcal, which states that a bolt of lightning struck an agave plant to create the drink, isn't so far from the truth.

Pulque:

Visitors to Mexico City should definitely seek out one of the region's most ancient and unique spirits—

pulque

! A fermented drink made of maguey sap, pulque has been popular since before the Spaniards arrived. It's a bit like alcoholic kombucha—drink it straight or mixed into a delightful fruity cocktail.

Charanda:

Perhaps the most elusive of Mexico City spirits,

charanda

is a rum-like liquor that is

only

made in Michoacan, just west of Mexico City.

Ask a local

about the best places to find charanda, and the best ways to drink it!
#5: The live music is absolutely amazing
Let's do it live! Mexico City has some great choices for live music.
Traditional Mexican music:

If it's hot outside and you're looking for music to match, one of the

best things to do in Mexico City

is to spend an evening enjoying traditional mariachi music (ideally outdoors). The best place to do this is Plaza Garibaldi, just north of El Zocalo. You can pay a mariachi band for a song, or simply listen to the music. Plaza Garibaldi can get rowdy, so if that's not your scene

ask a Mexico City local for suggestions

on other mariachi options.

Hot hoppin' jazz:

Mexico City has an

awesome

jazz scene. For a traditional jazz show,

Zinco Jazz Club

is the place to go. For jazz with a twist, check out

Jules Basement

. A speakeasy hidden behind a refrigerator door, it's the perfect place to enjoy good jazz and strong, well-made cocktails.

Latin American & international superstars:

For some of the city's hottest live music, check out the grand

Auditorio Nacional

. Centrally located on Paseo de la Reforma, the Auditorio showcases superstars from around the world. Plus, it houses the largest pipe organ in Latin America.
Pro tip: This is a good time to mention that while Mexico City is very safe, it is a big city and normal precautions should be taken. Don't go wandering down dark alleyways, call an Uber when it's time to go home, and keep an eye on your belongings.
#6: There's a whole neighborhood known for its wild nightlife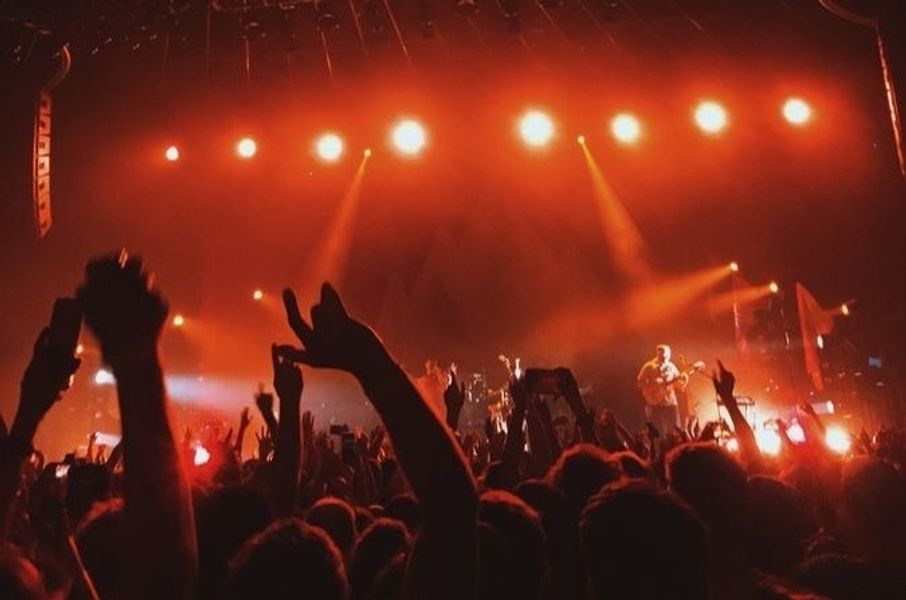 Zona Rosa is the best neighborhood to stay in Mexico City if your itinerary starts at 10 PM. This neighborhood is one of Mexico City's favorite attractions because of its wild nightlife, because it's the city's LGBT core, and because, well, it's freakin' awesome! Hello—Zona Rosa is also home to Mexico City's Koreatown. For all-nighters in Mexico City, Zona Rosa is the place to go.
Be prepared to spend some pesos if you choose the club route—if you're a man, that is. Women often get to skip the cover at Mexico City clubs. Prices in Mexico City are fairly advantageous for foreigners, but men will have to pay around $15–$25 USD to get in the door at the city's coolest spots.
Pro tip: One of the best Mexico City travel tips we can possibly give is to try the street food. This is even truer at night. Believe us—a simmering, fresh elote after a few hours of dancing at a hot club will taste like the best thing in the world!
#7: There are tons of ways to have a classy night out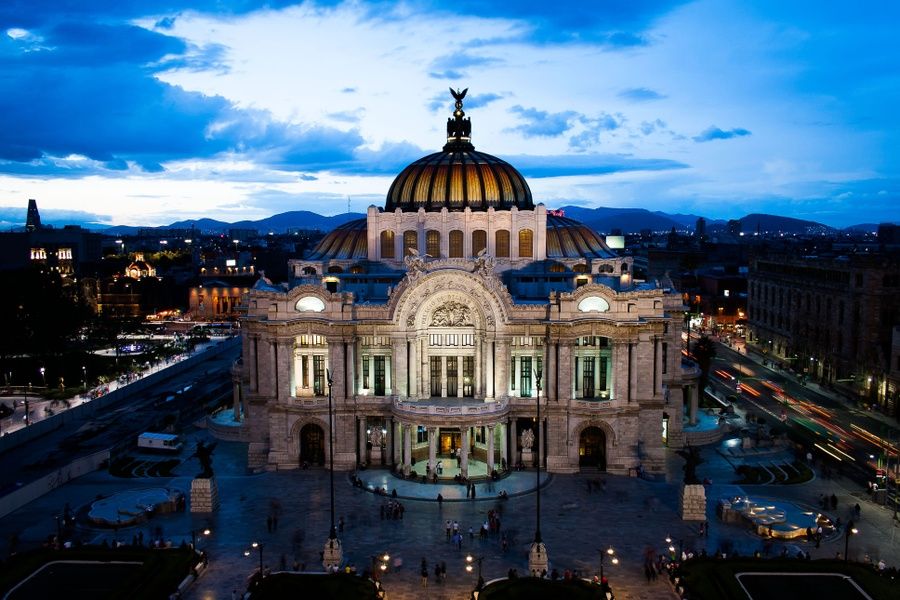 If the thought of shouting over loud music in a club makes you nauseous, fear not! There are plenty of other options for exciting nightlife in Mexico City.
Palacio Bellas Artes (the Palace of Fine Arts) is not only one of the most iconic buildings in Mexico City—it's the cultural soul of the city, and the best place in town to catch a classy performance. Any Mexico City itinerary is enhanced by the Ballet Folklorico, which frequently performs at Palacio Bellas Artes.
And the Palacio Bellas Artes' calendar is packed with other cultural events almost every night of the week, which include orchestral performances, piano concerts, and more.
Pro tip: Let the classy continue with a post-show drink at the ultra-chic La Opera bar (just a three-minute walk from Palacio Bellas Artes). This historic bar is one of the best places in town to sip good tequila.
--
Ready for the night of a lifetime? Mexico City nightlife is awesome no matter what you're into—whether you want to keep it classy at a cultural show or go wild at the coolest clubs. Our advice: chat with a Mexico City trip planner for help building your perfect personalized itinerary (for day and night)! Any questions? Send us a message! And don't forget to check out: