Mexico City is a beautiful, sprawling city with a lot to see. That's why catching a bird's-eye view is so amazing! Here are the 8 best Mexico City sightseeing spots in town; from rooftop bars to national monuments, these 8 spots will give you the best views in the entire city.
As you read, keep in mind that a local Mexico City trip planner can put any or all of these awesome recs in your personalized itinerary. They'll plan *you* an amazing authentic trip because Mexico City is *their* city! Learn more here.
#1: El Museo Nacional de Historia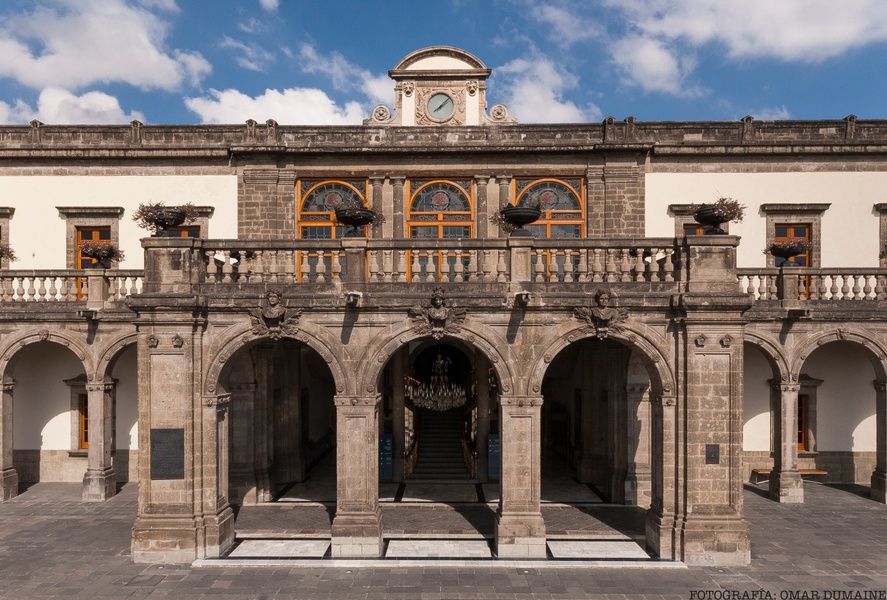 Located in Chapultepec Castle, El Museo Nacional de Historia—The National History Museum—offers incredible views of Mexico City. Because the castle is located in the massive Chapultepec Park, you'll be treated to an amazing 360° view from the top.
And while the lookout point is beyond beautiful, the view of the castle is nothing to sneeze at either! In fact, the castle is a major Mexico City attraction itself, and El Museo Nacional de Historia is also one of the best museums in Mexico City.
#2: Torre Latinoamericana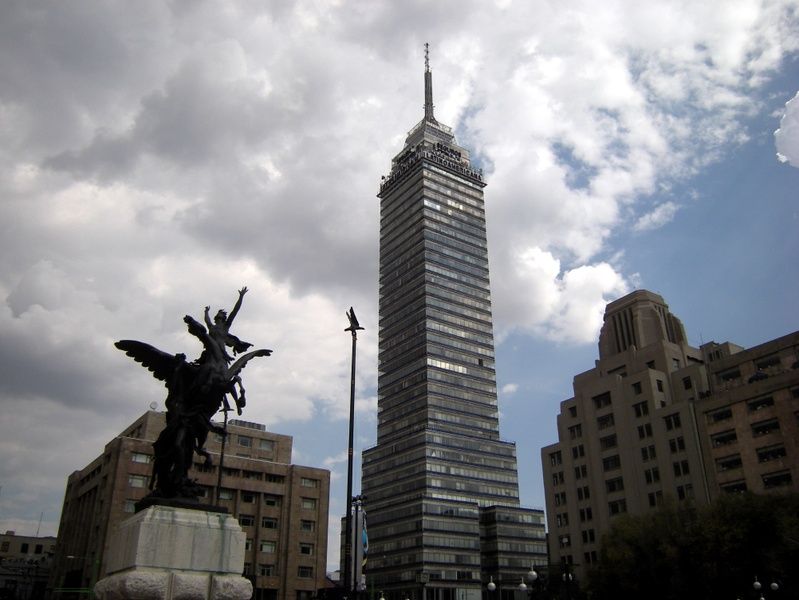 Once the tallest landmarks in Mexico City, the Torre Latinoamericana's height allows for some of the best views in the city. On a clear day, the view from the skyscraper's 44th-floor observatory deck lets you look out across the entire Valley of Mexico, from mountains to volcanoes and beyond!
Plus, if you're looking for amazing things to do in Mexico City, look no further: Torre Latinoamericana is home to the highest aquarium in the entire world!
#3: Terraza Catedral
What can we say about Terraza Catedral that hasn't already been said? This trendy beer garden in downtown Mexico City is packed with travelers and Mexico City locals alike. And the only thing cooler than its hipsterrific vibe? Its amazing location.
Perched on the rooftop of the Hostal Mundo Joven just above El Zocalo (Mexico City's huge main square) Terraza Catedral boasts amazing views of the Metropolitan Cathedral, arguably the most recognizable tourist attraction in Mexico City.
If you're looking for a place to visit Mexico City that offers amazing drinks, a great atmosphere, and insane views, you can't miss a trip to Terraza Catedral.
#4: Zocalo Central Hotel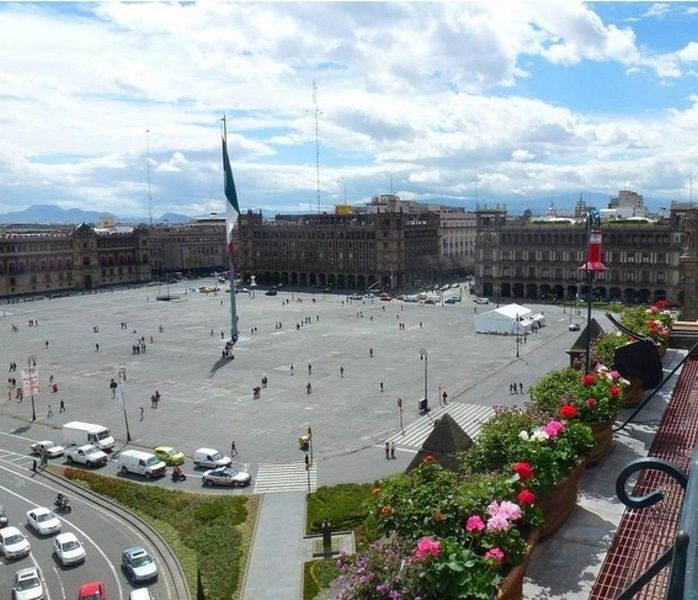 Not only is Zocalo Central Hotel's rooftop restaurant one of the best places to eat in Mexico City—it's also one of the best people-watching points around. With an amazing view of El Zocalo (the city's main square), you can watch the locals and tourists alike milling around for hours.
And beyond the breathtaking views of Zocalo, the Zocalo Central Hotel is also a charming boutique hotel and a great place to stay in Mexico City.
#5: El Monumento a la Revolucion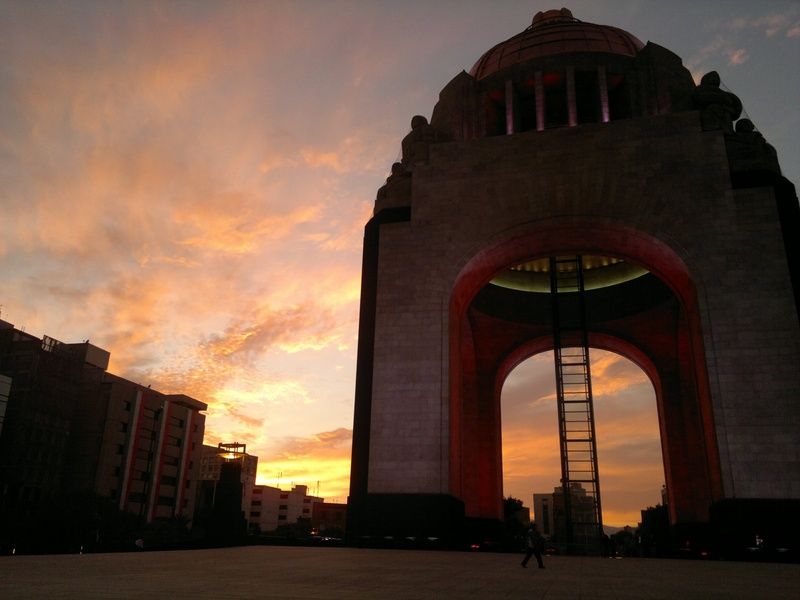 El Monumento is one of the most awesome places to go in Mexico City—but we've got some advice for when you do.
It's best to visit this towering landmark around dusk because its sunset views are absolutely unreal. The colors from the lighted fountain below mixed with the setting sun are truly unparalleled.
Plus, after enjoying the beauty, you'll be primed to dive into Mexico City's famous nightlife! Want some recommendations? Get in touch with someone who lives in Mexico City so they can plan your nights out (they can also help you plan out your whole trip. Total win-win.)
#6: Condesa DF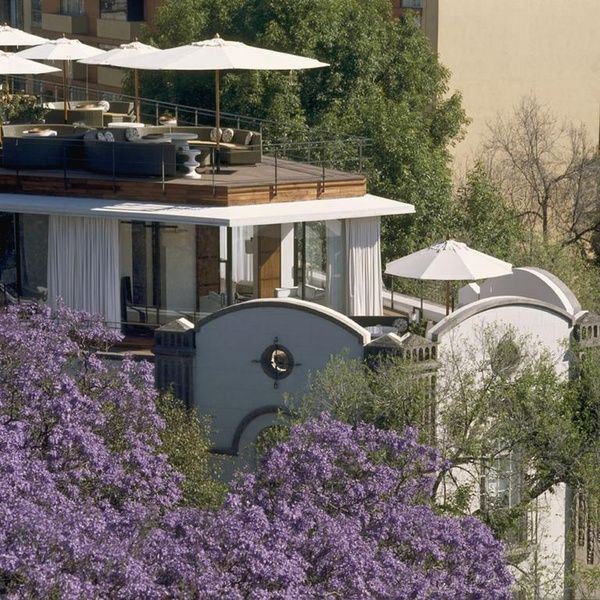 Located in the trendy Mexico City neighborhood of Condesa, this rooftop spa-bar is perfect for watching the sunset over Mexico City. Condesa DF is also known for making a mean mojito, and its weekend DJ sets are super popular (seriously, ask a local). With wooden decking and cozy seats, this rooftop bar is charming, scenic, and one of the most amazing places to stay in Mexico City.
#7: Cafe de La Gran Ciudad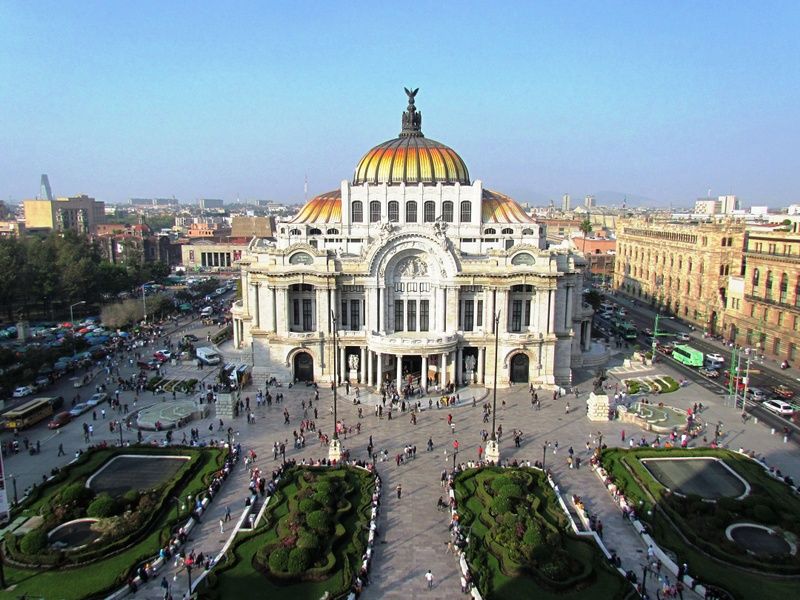 An unexpected gem on the 8th floor of a Sears department store, The Cafe de la Gran Ciudad is a great place to catch some of the best things to see in Mexico City. The cafe offers panoramic views of the Plaza de la Constitución, the Palace of Fine Arts, and the mountains on the outskirts of Mexico City.
Despite it being attractive to tourists, the cafe offers food and drinks at normal Mexico City prices (which are super advantageous for travelers—check out this Mexico City travel guide for more info).
#8: El Mayor Restaurant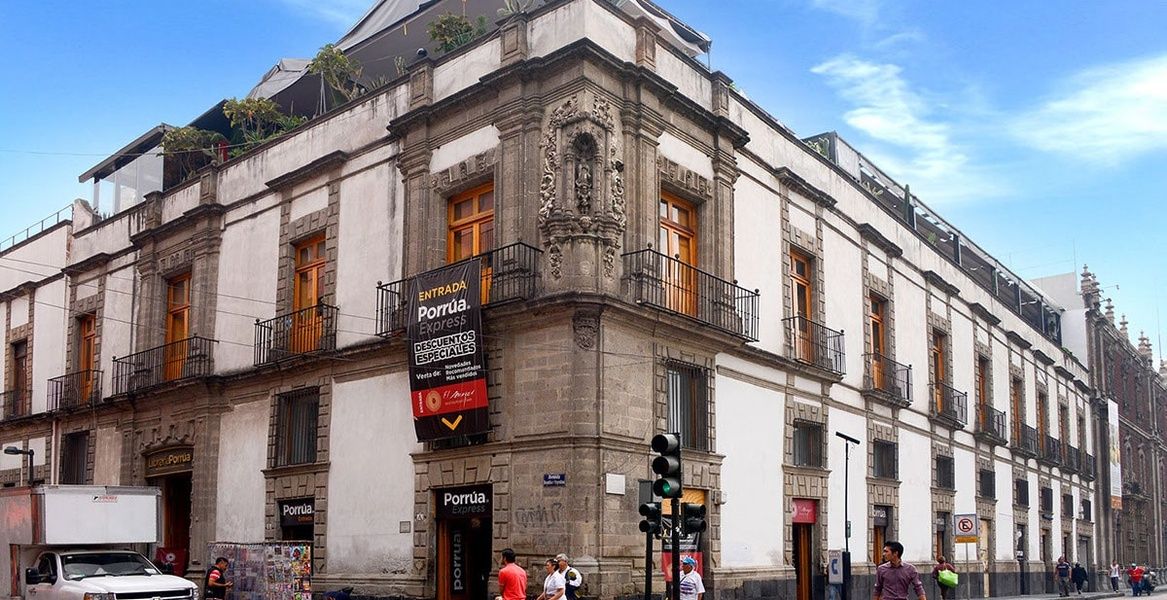 The incredible views from the rooftop El Mayor Restaurant make it a total must-see spot. This cafe overlooks the archaeological excavations of Templo Mayor, right in the heart of the Centro Historico neighborhood. If you're impressed by the view from El Mayor, consider taking a trip to Templo Mayor as it is one of the most highly recommended places to visit in Mexico City.
--
The best way to see Mexico City? Through the eyes of a local, of course! That's why we'd recommend having a Mexico City local plan your trip. They'll make sure you don't miss out on the *real* Mexico City—plus, they'll have your back with 24/7 phone support so you can travel with total peace of mind. And make sure to check out: