Mexico City is so packed with tourist attractions, it can be hard to know which ones are actually cool and which are just "meh". That's why our local travel experts picked through all the coolest places to go in Mexico City and narrowed it down to the best of the best. These are the 6 tourist attractions in Mexico City that you absolutely need to visit. Still have questions after reading? Send us a message.
Want to explore Mexico differently? Have a local plan your trip.
#1: The Pyramids of Teotihuacan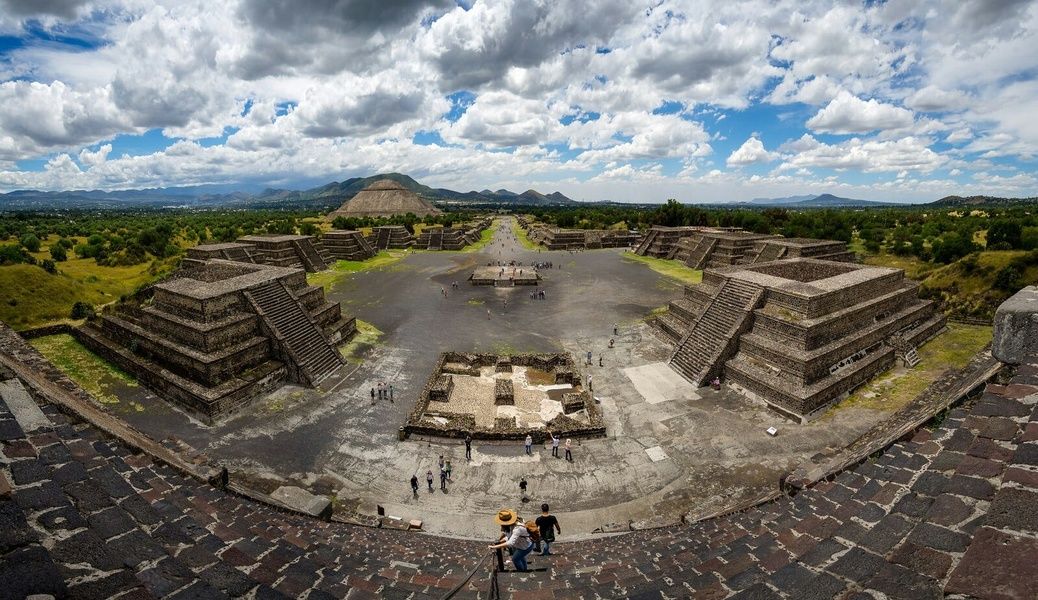 What they are: If you've seen pictures of Mexico City, you've seen pictures of these amazing pyramids. First discovered by the Aztecs, they were most likely built around 2,000 years ago by an unknown Mesoamerican people.
Why they're worth visiting: Only an hour's drive from Mexico City proper, you can actually climb to the top of these pyramids (a total no-no in Egypt). The tallest at this site, the Pyramid of the Sun, is over two hundred feet tall. And in what world would you not want to hang out in a 2,000-year-old lost city in the jungle? Seriously though, these pyramids are a one-of-a-kind Mexico City attraction.
#2: El Museo del Tequila y el Mezcal (The Museum of Tequila and Mezcal)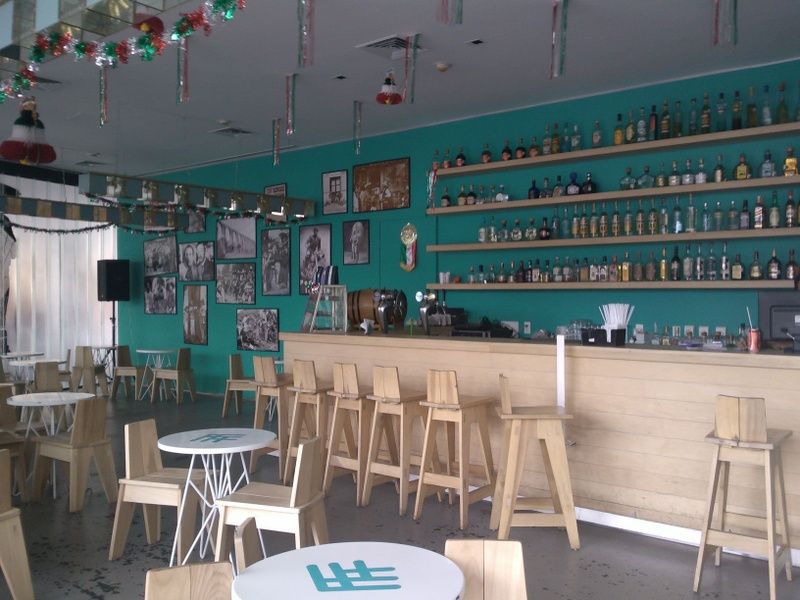 What it is: This one's pretty self-explanatory–and you definitely don't need to be fluent in Spanish to understand why it's freaking awesome. Just north of the Centro Historico, adjacent to Plaza Garibaldi, the Museo del Tequila y el Mezcal will teach you everything you need to know about Mexico City's spirits of choice.
Why you should visit: Can this place get crowded? Yes. Do the samples make it worth it? Sí sí sí. Definitely opt for the tour—ending on the rooftop is a spectacular way to wind down what is 100% going to be a rowdy evening.
Bonus: There really isn't a bad time to visit Mexico City, but during the rainy season the "warmth" of this museum makes it especially welcome.
#3: Fuente de Tlaloc (The Tlaloc Fountain)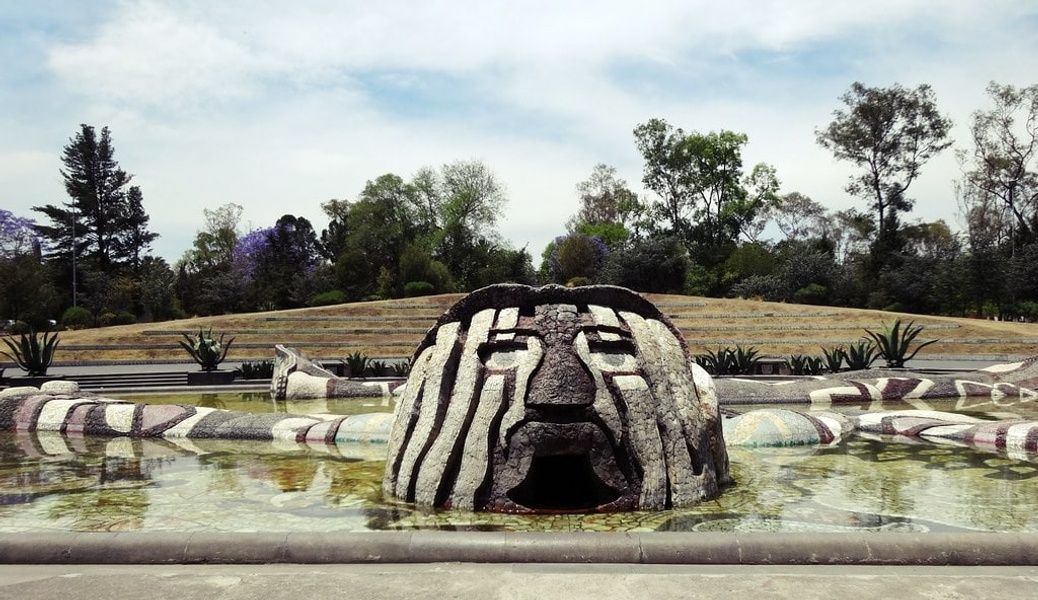 What it is: Located in the massive and beautiful Chapultepec Park, Fuente de Tlaloc was designed by über-famous Mexican artist Diego Rivera. Originally created as part of an overhaul of Mexico City's municipal water system, Rivera's enormous tiled creation (depicting the Aztec god of water, Tlaloc) fell into disrepair in the late 20th-century. Fortunately, the Fuente de Tlaloc has since been restored, preserving this piece of Rivera's artistic genius.
Why it's worth visiting: It's gorgeous, it's Diego Rivera, and it's in perhaps the greatest urban park in the world. Come on.
#4: Templo Mayor (The Great Temple)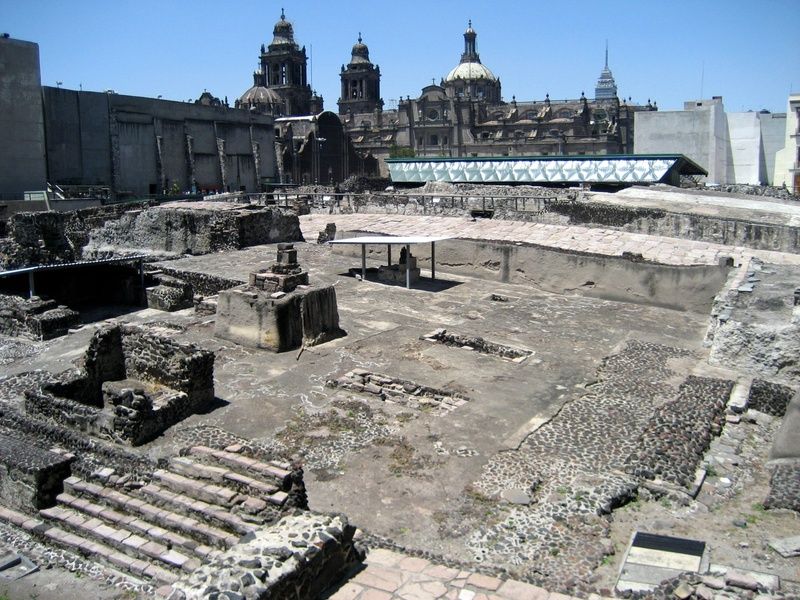 What it is: Once the great temple of the Aztec civilization, these amazing ruins are an active archeological site smack-dab the middle of the Zocalo (which is also a Mexico City must-see).
Why it's worth visiting: A visit to Templo Mayor is among the coolest things to do in Mexico City for a whole bunch of reasons: it's right in the center of the city, there's absolutely nothing cooler than ruins (ask Indiana Jones), and the temple is a stark visual representation of Mexico's complicated cultural history. Mexico City's main cathedral—which looms over the site—was actually built with stones taken from the temple after it was destroyed by the conquistadors.
#5: Museo Frida Kahlo (The Frida Kahlo Museum)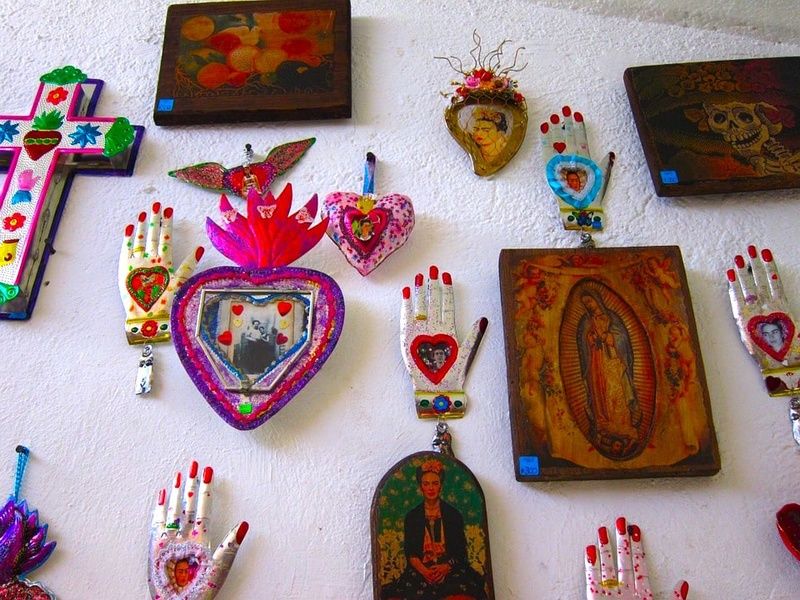 What it is: Set in the gorgeous, quiet area of Coyoacan (one of the nicest neighborhoods in Mexico City), the Museo Frida Kahlo is housed in the famous "blue house" where Frida lived and worked. It's full of her artwork as well as her personal effects.
Why you should visit: Though not the most complete collection of Kahlo's work in the world, it's by far the most personal. If you're an art lover—or really, if you enjoy art at all—you seriously can't miss it. It's an amazing look into the life and work of a true genius. Plus, it's adorable.
Bonus: Once you've enjoyed the museum, get some local tips on how to see all the best of Coyoacan—it's a fantastic neighborhood, but most of its attractions fly under the radar.
#6: Monumento de la Revolución (Monument of the Revolution)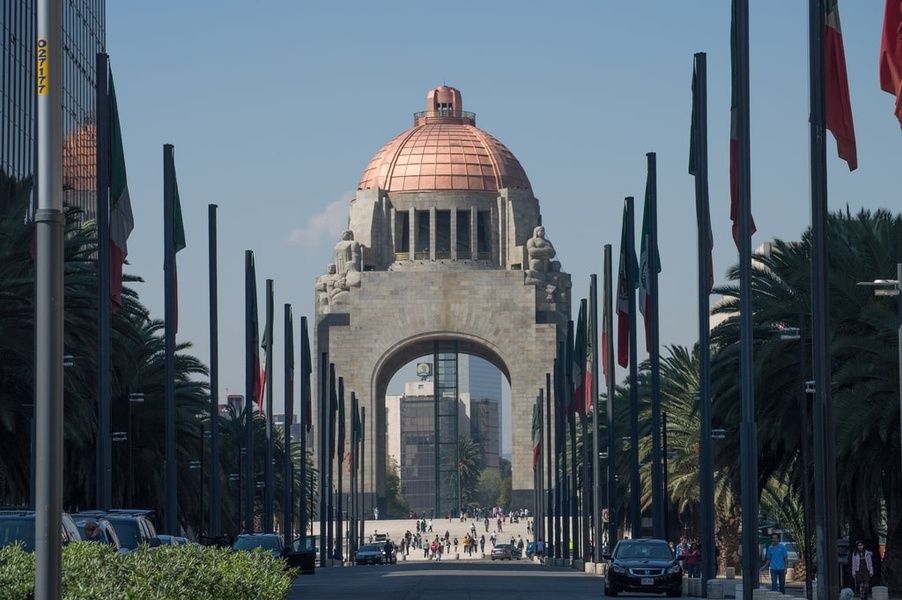 What it is: Just east of the oh-so-amazing San Rafael neighborhood, this Mexico City landmark is a history lesson, a great view, and a place for kids to play, all wrapped in one magnificent structure. Built to commemorate Mexico's independence from Spain, the monument looks a bit like the Arc de Triomphe in Paris—but it's even larger and topped with a dazzling dome.
Why it's worth visiting: Visitors can climb to the top of the monument for an absolutely unparalleled view of the city (and the glass elevator to get to the top is crazy cool). If you visit at night, you'll see an awesome water/light show in the fountain just in front of the monument—and when the sun is out, it's a great place to cool down.
Bonus: Heroes of the Mexican War of Independence are buried in the monument's crypt. Pretty awesome, no?
--
Ready to see these awesome attractions for yourself? Get started on building your dream Mexico City itinerary with the help of a local trip planner who lives there. It's like having a best friend in Mexico City helping plan your trip. Still have questions? Send us a message and check out: