Traveling to Mexico City? You're going to have an amazing time, but we know you've got questions. Luckily, we're here to help.
Here's the guide to everything you need to know about Mexico City travel in 2024, with information on safety, transportation, and budget, plus tips on where to eat, neighborhoods to explore, and what to pack (and so, so much more). Any questions after reading? You can always feel free to message us!
Want to explore Mexico differently? Have a local plan your trip.
The Basics
You probably don't need a visa
Got a passport? Then you're ready to go to Mexico City. Americans traveling to Mexico can spend 180 days in-country on a standard tourist visa (aka the normal stamp you get at the airport). The same goes for citizens of any country on this list.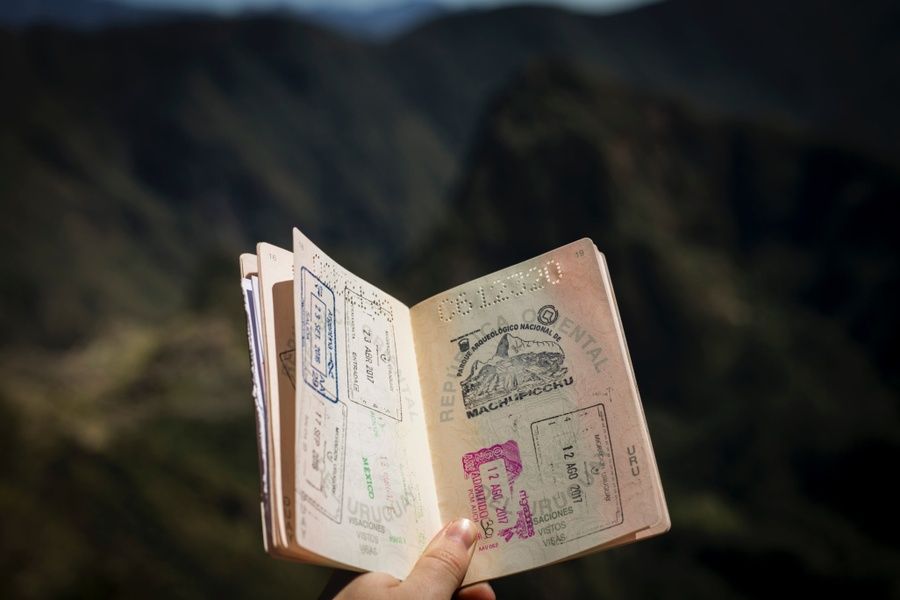 You most likely have all your necessary vaccines already
As long as you're up to date on routine vaccinations, you're good to go! If you're planning on traveling way into the countryside, the CDC recommends getting the hepatitis A and typhoid vaccines (which most people already have) in case of bad food or water.
The tap water isn't great, so drink bottled instead
The tap water in Mexico City is, shall we say, dicey. Unless you have an iron stomach, it's much safer to just buy bottled—it's quite cheap anyway, almost always less than a dollar. In restaurants, you can ask for agua or filtered water. Most Mexicans don't drink the tap water either, so you won't have any problems there. Ice in drinks is likely fine since it's usually made with filtered water, but if you're super-concerned you can always ask for drinks without ice (sin ).
Pro tip: You *can* brush your teeth with tap water, but you have to be careful not to swallow. It's easier/safer to just use bottled water for this, too.
The exchange rate is excellent
$1 USD converts to about 19.3 Mexican pesos (hello, one dollar beers!). With that in mind, it's super easy to keep meals under ten dollars—especially if you're indulging in street food (which you definitely should be). How far will your money go? Let's put it this way—you can buy a big water bottle for (much) less than a Big Mac.
Pro tip: The Mexican peso (Mex$) is Mexico's unit of currency. That said, it uses the same symbol ($) as the US dollar. Don't let this confuse will see the "$" sign on menus etc., but it indicates the price in pesos, not in dollars!
Lots of places are cash-only, but ATMs are common
Be sure to have plenty of pesos in your pocket—lots of places in Mexico City are cash-only. To be safe, withdraw money from an ATM in a bank (or at the airport) rather than on the street. And be sure to let your bank know about your travel so they don't put a hold on your account.
Just make sure to tip!
Tipping culture is so different around the world, it can be confusing to know what's normal. In Mexico, a 10% tip is fairly standard. For excellent service, you can tip between 15–20%. A lot of places are cash only, so just leave bills or coins on the table. Check out this guide to tipping in Mexico City for more info.
Safety
Mexico City is actually really safe—all you have to do is stay aware
Safety is one of the biggest concerns people have before traveling to Mexico City. While it's true that certain parts of the country should be avoided, Mexico City itself is quite safe. All you have to do is take the same precautions you'd take anywhere else.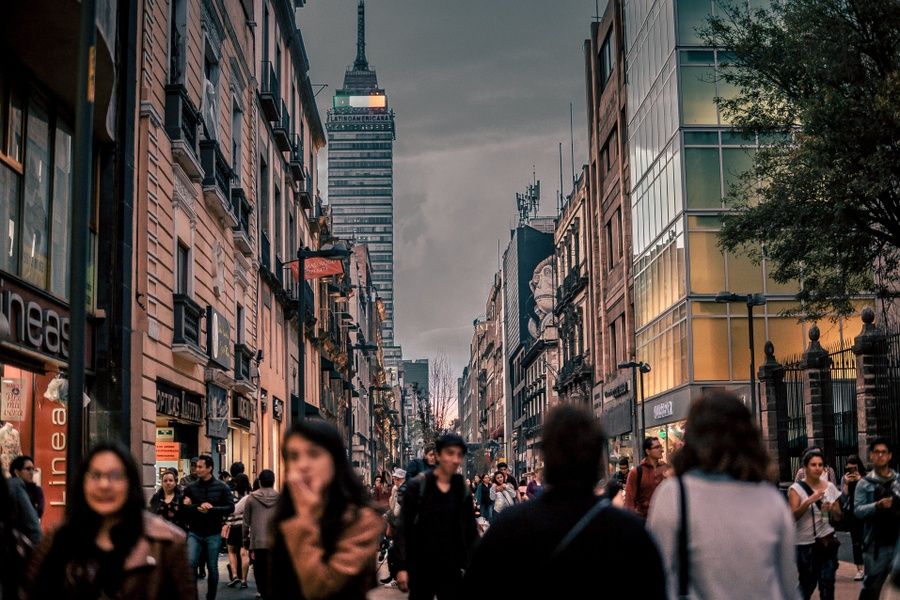 In fact, the US State Department puts Mexico City in the same safety risk category as the UK and France. If you feel good about traveling to London or Paris, then you'll be absolutely fine in Mexico City.
If you still have questions, here are some helpful tips for keeping safe:
Be careful with cash and valuables. This is just common sense. Don't flash a lot of cash, and leave valuables at home. By far the #1 crime in Mexico City is pickpocketing.

Drink bottled water. Drinking water in Mexico City is not safe. Buy bottles of water instead—they're cheap, and anyway, peace of mind is priceless.

Avoid "bad" areas. Is with any other city, there are definitely some parts of Mexico City you'll want to avoid. We'll get into that later, and you can always

chat with a local

to discuss which areas are safe and which aren't.

Know emergency numbers in Mexico City. This one is easy! Mexico recently transitioned to

using 911 for emergencies

.

Take Uber. Uber is everywhere in Mexico City, and it's a safe and easy way to get around, especially at night. Avoid unmarked taxis (or, really, taxis , but we'll get into that later as well). Uber is easy because you won't have to use a lot of Spanish. Plus, it's really cheap—just a couple of dollars.

Learn some Spanish. Knowing how to say basic phrases in Spanish will go a long way.

Get local recommendations

. Mexico City is full of locals who want you to have a fun, authentic stay in their hometown. Ask them for advice on keeping safe.
Zika isn't a risk in Mexico City
Zika is a risk in Mexico as a whole, but Mexico City is considered safe from Zika. Why? Mosquitos are almost never found at elevations above 6,500 feet—and Mexico City is at such a high elevation (roughly 7,400 feet) that mosquitos are very, very rare. No mosquitos=no Zika. If Zika is still a concern, though, you can always chat with your doctor.
Neighborhoods
Mexico City full of amazing neighborhoods
Mexico City is packed with incredible neighborhoods, or colonias as they're locally known—over 350. Here are some of the ones you need to explore:
Centro Historico: Mexico City's historic downtown center is full of beautiful plazas, fantastic colonial architecture, and plenty of delicious food. It can be sketchy at night, though, especially if you wander away from the more popular areas.
Roma and Condesa: Roma, and its sister neighborhood, Condesa, are the hipster heart of Mexico City. Full of great bars, Art Deco mansions, and vibrant street art, these two neighborhoods are colorful, must-see destinations. Spend an afternoon strolling through their enormous parks, admire the colorful old homes, and indulge in some craft beer. Condesa and Roma are just south of Centro Historico.
Pro tip: Since Condesa and Roma are close to each other, it's easy to spend an afternoon exploring both neighborhoods. Alternately, they're fantastic places to !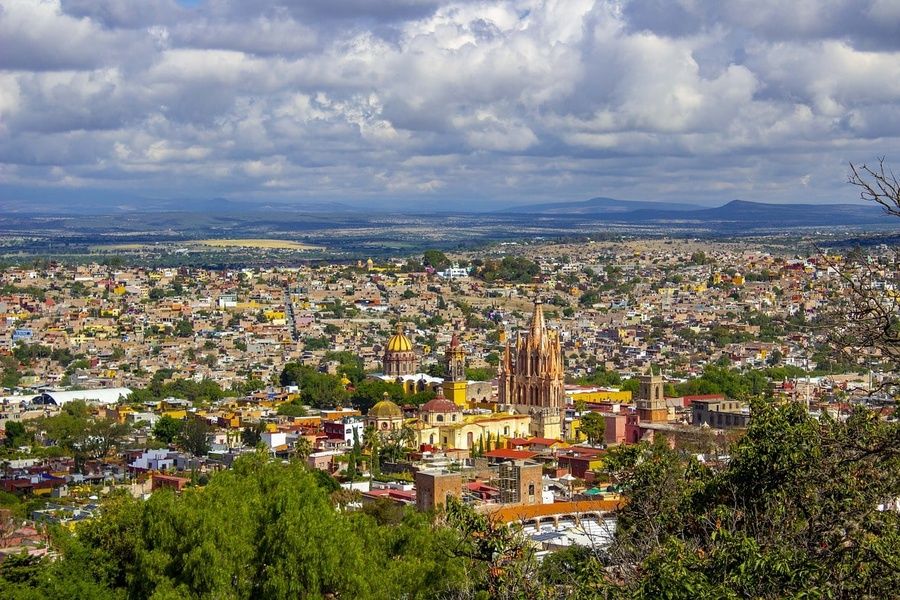 Polanco: If you're looking for posh, you'll find it in Polanco. Just west of Centro Historico, Polanco is full of gorgeous parks, world-famous restaurants, and awesome street markets.
Coyoacan: Nestled in a quiet part of Mexico City, Coyoacan nevertheless has tons of great food, beautiful parks, and a fantastic selection of museums. South of Centro Historico, It's a bit further out than other neighborhoods (which accounts for its chill urban vibe).
Juarez and San Rafael: Once one of Mexico City's grandest neighborhoods, Juarez has seen better days. But the barrio is in the midst of a revival, and you'll find plenty of new bars, restaurants, and art galleries there. Like Juarez, San Rafael fell from greatness in the late 20th century but has recently experienced an influx of new activity. It attracts creative types who have been priced out of neighborhoods like Roma and Condesa. So check it out—you might discover a part of Mexico City before it's cool (#hipstercred).
But there are definitely some neighborhoods to avoid as well
Neighborhoods like Tepito, Iztapalapa, and should be avoided. With so much to do in other neighborhoods, you're better off just skipping these areas (there's not much to do or see there, anyway). Make sure to get some local advice about which neighborhoods you need to check out and which to avoid.
Attractions and Museums
There are some main attractions you can't miss
Getting off the beaten path is great, but sometimes tourists know what's up! Don't miss these big Mexico City landmarks.
Zocalo: Mexico City's enormous public square is always flushed with life. On any given day visitors may see a celebration, a demonstration, or people dancing to live music. Plus, many of Mexico City's most prominent buildings, like the Palacio Nacional, encircle the plaza.
Torre Latinoamericana: The

tallest skyscraper in Centro Historico

is hard to miss. On a clear it offers an awesome view from the top—and a chance to check out the world's highest aquarium.

Castillo de Chapultepec: Built in the 18th century, the

Castillo de Chapultepec

is definitely worth the hike up the hill to get there. Visitors can check out the murals, learn about the castle's history, and take in the brilliant views.
And there are tons of phenomenal day trips
Even though there's a ton to do in Mexico City (hello, did we mention the 1,700 neighborhoods?) it's so worth it to get out of town. There are a bunch of awesome sites just an hour or two away.
The Pyramids of Teotihuacan: You don't have to travel to Egypt to see pyramids. Once in Mexico City, you don't even have to drive for a full hour. It's definitely worth the time to visit the famous archeological site of Teotihuacan, or the City of the Gods, where you can ogle at its two pre-Columbian Mesoamerican pyramids.
The Floating Gardens of Xochimilco: Explore the miles of canals of Xochimilco by (that is, colorful riverboat), admire the floating gardens, and check out the creepy Island of Dolls. Plus, you can just hop on the metro to get to Xochimilco from Mexico City!
The Town of Puebla: If you're willing to trek a bit to get somewhere interesting, then the 90-minute drive to

visit the town of Puebla

is definitely worth it. Take in the markets, the old churches (there are over 300!), or check out the nearby Aztecan Tepanapa Pyramid, the largest man-made pyramid in the world.

Chapultepec Park: Ok, this park is within Mexico City limits, but it feels like a world apart. It is the oldest and largest park in Latin America and contains tons of monuments, museums, and, of course, plenty of green where you can stretch out in the shade to recharge before a night out on the town.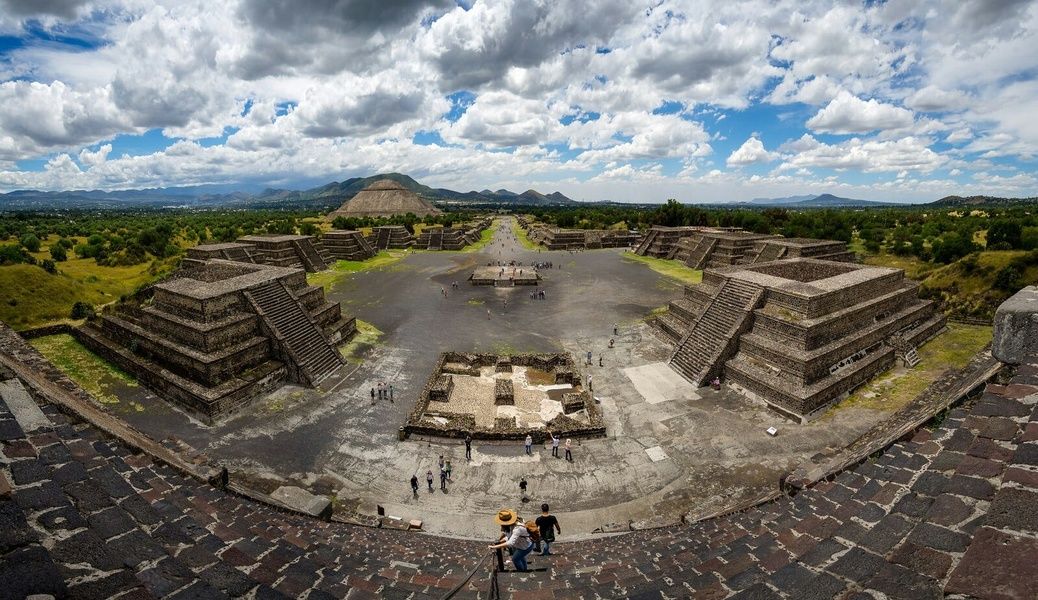 The museums are simply incredible
Mexico City's museum scene is on point. With 150 museums to choose from, there's something for everyone. Some of the most popular:
Museo Nacional de Antropologia

: Mexico City's Museum of Anthropology is the country's largest museum, with 22 rooms covering Mexico's pre-Columbian past. Learn about Mexico's indigenous history and check out the cool artifacts on display here.

Palacio de Bellas Artes: (Palace of Fine Arts). Not only is this place gorgeous from the outside (it looks like a cross between a castle and a cathedral) but it's filled with stuff to do as well. The Museo Nacional de Arquitectura (Museum of Architecture) occupies the top floor. Elsewhere, you can admire colorful murals, catch an orchestral show, or check out the incredible Tiffany glass "curtain."
The Frida Kahlo Museum: A visit to the

Frida Kahlo museum

is one of the

best things to do in Mexico City

. Take the opportunity to learn about Kahlo's art as well as her life. Just be sure to buy tickets ahead of time—this is a very popular spot (or,

ask a local

about pre-booking tickets for you!)

Museo Soumaya: It's hard to miss this museum—the outside, covered with hexagonal aluminum tiles like the scales of a snake. The whole museum was created by one of the world's richest men (Carlos Slim Helu). It houses over 65,000 incredible pieces, including Rodin sculptures and the world's largest collection of pre-Hispanic coins. Best part:

Museo Soumaya

is free to visit!

The Templo Mayor Museum: Visiting the Templo Mayor Museum feels like walking back in time—because it's in the middle of ancient ruins. Yes, right in the middle of Mexico City. The ruins are the remnants an old temple which the Aztecs believed to be the center of the universe.
Plus, art is amazing
You definitely don't want to miss Mexico City's famous street art. Roma and Condesa are great places to start, but ask a local about creating an offline map to showcase their favorite pieces. Added bonus: Going on a street art crawl is a great, non-touristy activity in Mexico City.
Transportation and Communication
You can take public transportation, but pickpocketing is a risk
The Mexico City subway is fast, safe, and extensive. It runs from early morning to midnight, and at about 30 cents per ride, it's a great deal. It can get crowded, however, and like most mass transit systems, there is a risk of pickpockets—so keep your belongings close.
Pro tip: Women in Mexico City can ride on the women/children only cars, usually at the front of the train.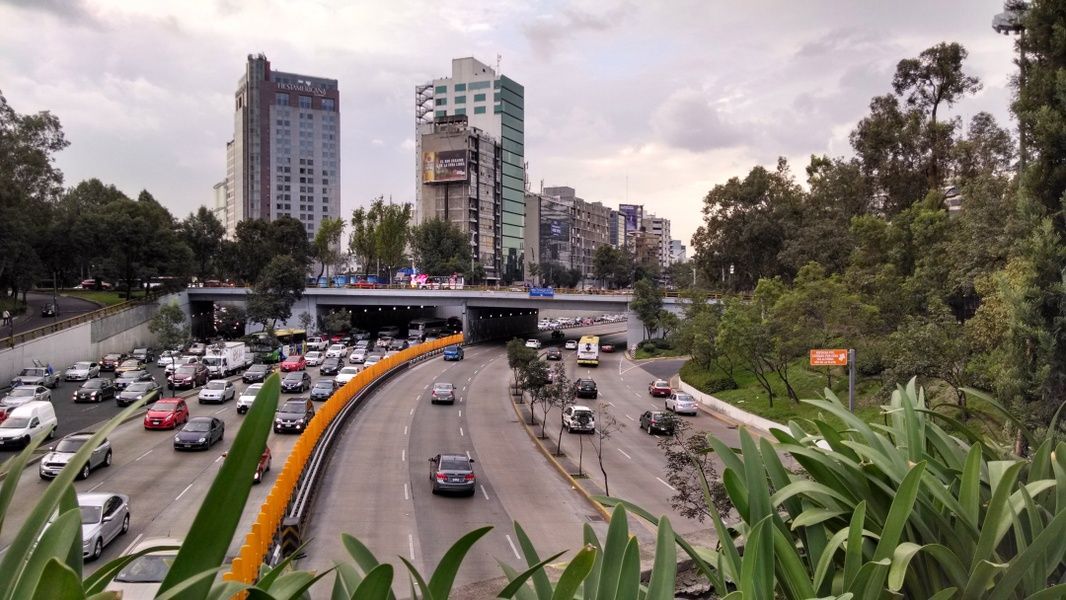 The taxis are hit-and-miss, so just use Uber
Although Mexico City has made great strides in combating taxi crime, it's just easier and safer to call an Uber. For starters, you don't have to speak much Spanish and the cost is made clear on your phone. You'll avoid being overcharged or otherwise scammed.
Your phone plan may or may not work in Mexico
When it comes to ordering Ubers and posting stories to Instagram, having a phone is important. Verizon and AT&T offer domestic plans that include travel to Mexico, so you may already be covered. Check with your carrier—if your plan doesn't cover additional travel, they'll likely have travel deals for a couple of dollars a day.
Pro tip: This will definitely be worth it at 2 am when you just want to call an Uber to your hotel.
Eating, Drinking, Partying, etc.
The food is AHH-MAZ-ING
If you're wondering where to eat in Mexico City, the answer is… basically everywhere. The food in Mexico City is incredible—especially street food like tacos al pastor, tamales, and mole. Seriously, for many travelers, it's the highlight of their whole trip.
You'll find great food in restaurants too. Obviously, go for the Mexican food, but feel free to explore! Some of the world's best restaurants are in Mexico City.
Pro tip: Looking for *really* authentic food? Ask a Mexico City local for their foodie secrets.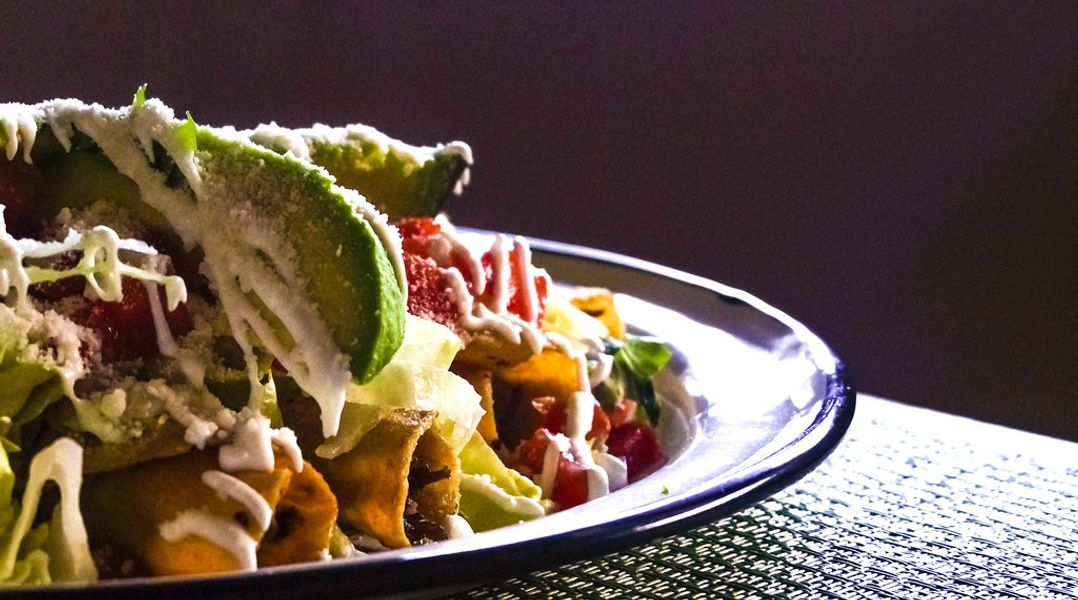 Mexico City's bar scene is so much more than just margaritas
Did someone say ? Sí, —definitely treat yourself with a margarita while in Mexico City. But don't stop there: Mexico City has A LOT more to offer than just margaritas. Explore the growing craft beer scene, taste a creative cocktail made by some of the world's best bartenders, or cool down with a michelada—Mexican beer mixed with fresh lime, hot sauce, and soy sauce. Unsurprisingly, the tequila and mezcal are unparalleled.
Pro tip: There's a literal Museum of Tequila and Mezcal. Go there.
The nightlife is simply superb
No matter where you fall on the "keep it classy" spectrum, you'll find something to please you in Mexico City's vibrant and varied nightlife. Whether you're looking to sip high-quality tequila or dance to the music of a mariachi band, you can find it in Mexico City. There are also tons of speakeasies, salsa clubs, and other places to visit
Pro tip: keep in mind that Mexico City is at a high altitude, so depending on your sensitivity, one drink can go a long way.
Packing Tips
Weather-wise, there's no bad time to visit Mexico City
Wondering about the best time to go to Mexico City? Stop wondering—no matter when you're visiting, you picked the right time! Here's a breakdown of Mexico City's weather season-by-season:
Winter: When we start joking that

Winter is Coming

in the United States, it's time for a vacation. Mexico City usually boasts highs in the 70s and low-80s in the winter, but it does drop to the low 40s at night.

Spring: May is the hottest month of the year in Mexico City, with temperatures in the mid-70s to low-80s (in other words: perfect). Temperatures in the spring usually hover around 70 degrees during the day.
Summer: Mexico City's humid rainy season is between June and September. But this is good news for travelers! Many people are discouraged by the rainy season and choose not to travel—making flight and hotel prices cheaper than normal. Since rain usually hits in the afternoons or evenings there's still a ton you can do or see. Plus, high temperatures are still in the 70s.
Autumn: We're basic, so we *love* autumn. And it's a great time to visit Mexico City. If you visit in the fall your trip may coincide with Dia de Muertos (November 2nd). With temps averaging in the low 70s, autumn in Mexico City is perfect walking weather.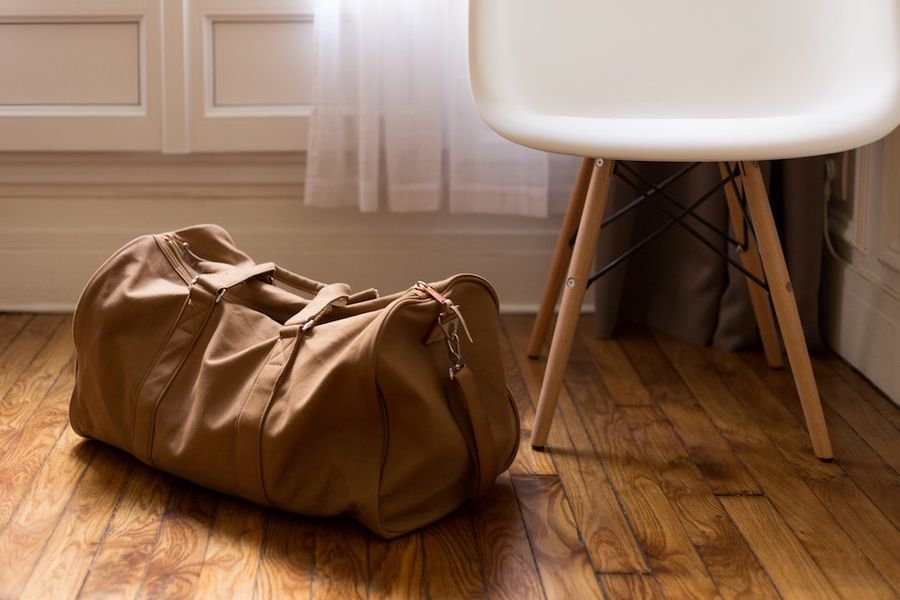 And the weather makes packing easy
Yeah, it's Mexico, but Mexico City is far away from the beach. Perched on a desert plateau, the weather is can get chilly at night (and during the day, depending on when you visit) so bring layers, as well as lots of .
Plus, Mexico City is very fashion forward—so don't be afraid to bring your stylish A-game.
Pro tip: If you're planning on taking a day trip and/or scaling some pyramids, pack athletic wear and good walking shoes.
Plus, your (American) electronics will work just fine
Mexico uses the same outlets that are used in the United States, so no adapter necessary.
Everything Else
Mexican hospitals and pharmacies are awesome and easy
Mexican pharmacies (farmacias) can help treat minor ailments. Sanborns is an example of an upscale pharmacy, but farmacias come in a variety of sizes. Some hotels also have doctors on site. Medical travel insurance is a good idea since your insurance may or may not cover you abroad. Usually, you can buy this through travel sites like Expedia.
Earthquakes are rare—but know what to do just in case
Mexico City has been rattled by big earthquakes a handful of times in its history. Although an earthquake striking during your trip is extremely unlikely (the risk is probably comparable to visiting somewhere, like, Seattle) know what to do just in case.
If there is a quake, make a beeline for one of the "puntos de ": green circles or squares on the street that indicate a gathering spot after an emergency.
You don't *need* to speak Spanish, but it's helpful
Most big tourist destinations (museums, popular restaurants, hotels) employ English speakers. If you dash into a corner store or order food from the street, however, knowing a few Spanish phrases will help. One of the most common Mexico City travel FAQs is about which phrases you need to know. Some that we recommend memorizing:
KEY PHRASES TO KNOW
Spanish English
Me … My name is…
Donde el ? Where is the bathroom?
Me ? Can you help me?
No . I don't speak Spanish.
Habla Inglés? Do you speak English?
Hola Hello
Gracias Thank you
--
Whew! You're ready for the trip of a lifetime. And since you don't want to spend hours planning your trip only to find you've missed out on the REAL Mexico City, make sure to get in touch with a Mexico City local before you start—they'll plan any or all of your trip for just $30/day. Get tons of insider information and peace of mind to boot—it's like having a best friend in Mexico City. And don't forget to check out: