There are tons of incredible things to do in Mexico City, so we've created 3 unique Mexico City vacation plans for you to check out: one for foodies, one for art lovers, and one for history buffs!
Pick one of these vacation plans, mix and match, or have a local trip planner build you a custom vacation plan with elements of them all. Any questions? Just message us!
Want to explore Mexico differently? Have a local plan your trip.
Vacation Plan #1: For the Foodies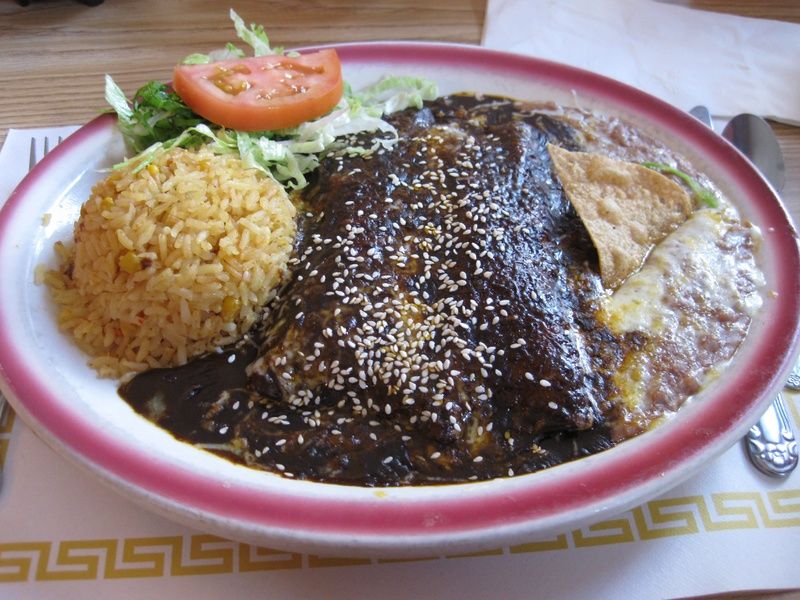 This vacation plan will appeal to anyone who chased their love of tacos south of the border (and who could blame them)!
Where you should stay
Food lovers, you'll want to stay in one of Mexico City's best neighborhoods: the sleek, posh Polanco. Well-traveled and central, this is the perfect starting point to explore Mexico City's cuisine scene.
Not only are two of the city's best restaurants in literal walking distance from your hotel or Airbnb (we'll get to them in a second!) but Polanco is full of great food options at any budget.
How you should spend your time
Don't waste hours wondering where to eat in Mexico City—we've got you covered! Mexico City travel tip numero uno: eat as much street food as humanly possible (psst—if you're looking for awesome things to see in Mexico City that include food, check out the taco traffic circle in Narvarte).
Indulge in the local flavor—local craft breweries and unique Mexican spirits like mezcal and pulque which make up an exciting part of Mexico City's amazing nightlife.
Mexico City prices are already advantageous for foreigners, but street food will definitely help keep things below budget. Of course, it is vacation, so don't be afraid to splurge at two of the world's best restaurants, located conveniently in Polanco: Pujol and Quintonil. Just don't forget that yes, you do need to tip in Mexico City.
Pro tip: There's more to Mexico City than traditional Mexican food. Spice things up (literally!) by engaging in one of the coolest non-touristy activities in Mexico City: exploring the restaurants of Pequeño Seul (Mexico City's Koreatown).
You should take a day trip to…
You love traditional Mexican food (none of that frozen margarita nonsense!) so indulge in one of the best things to do when you're in Mexico City: taking a day trip to the nearby town of Puebla!
There are tons of things to do in Puebla—the city is full of hundreds of churches, colorful streets, and shops selling traditional Mexican pottery. But you're in Puebla for one thing: mole sauce! Puebla is the birthplace of mole, and there are plenty of restaurants to choose from—chat with a local who loves food as much as you do to help narrow down the list.
Vacation Plan #2: For the Art Lovers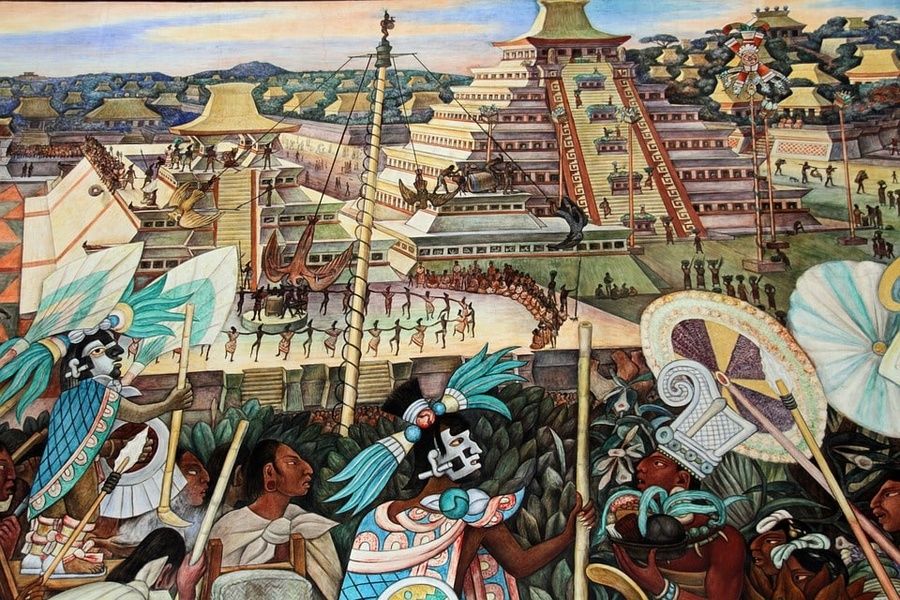 Anyone who loves art will find plenty to please them in Mexico City—and this vacation plan will help put you on your way!
Where you should stay
What's the best place to stay in Mexico City for the art lover? Quiet, creative Coyoacan, of course! Anyone traveling to Mexico City will want to check out the gorgeous Museo Frida Kahlo (Frida Kahlo Museum)—so staying in Coyoacan is an easy (and rewarding) way to beat the crowds.
Not to mention Coyoacan's sweet neighborhood vibe—about forty minutes from downtown, Coyoacan moves at a slower pace. But there's still plenty to do! The gorgeous Viveros de Coyoacan is an awesome park, and there's lots of great food to try at the Mercado Coyoacan and Mercado de Antojitos.
How you should spend your time
There's plenty to do in Coyoacan, but further delights await to the north. One of Mexico City's must-see sights is the incredible and colorful collection of murals all around the city by Diego Rivera.
Translation: if you're wondering what to do in Mexico City that's both fun and adventurous, you should try and track them all down—at Palacio Nacional, at the Museo Mural Diego River (Diego Rivera Mural Museum) and at the (less visited) Secretaria de Educacion (Ministry of Education). It's basically the world's most beautiful treasure hunt.
From there, check out the modern version of Mexico City's mural obsession—the vivid street art in the Roma and Condesa neighborhoods. While some of the best pieces can be hard to find, you can always ask an art-loving Mexico City local to make you a custom graffiti map.
Oh, and while you're in Roma, make sure to grab a craft beer at the rooftop beer garden of Mercado Roma—you deserve it!
Since some of Mexico City's best museums are art museums, be sure to add some (or all) of them to your trip plan. The Museo Nacional de Arte (Mexican National Art Museum) features art from between the 16th and 20th centuries; the Museo de Arte Moderno (Modern Art Museum) focuses on Mexican art from post-1920; and the Museo Universitario Arte Contemporaneo (University Museum of Contemporary Art) displays a stunning collection of contemporary Mexican art from post-1950.
Plus, the Museo de Arte Popular (Folk Art Museum) is also awesome—full of traditional Mexican crafts, it's the perfect stop for an artsy souvenir.
Pro tip: We'd recommend this vacation plan for solo travelers to Mexico City—what's better than taking your time at an art museum without someone nagging you to keep moving? And yes, this tip does come from personal experience.
You should take a day trip to…
There certainly isn't a bad time to visit Mexico City, but if your visit falls on a Saturday you're in luck: that's the perfect time to take a day trip to San Angel and visit the breathtaking Bazar Sabado in its Plaza San Jacinto.
San Angel is great the other days of the week too—but its plaza really comes to life as the sun rises on Saturday mornings. Bazar Sabado is filled with all kinds of local crafts, which makes it an excellent stop for local art.
And San Angel isn't just a market town. It also includes one of Mexico City's more bizarre sights: preserved mummies, which call the town's ex-convent their forever home.
Vacation Plan #3: For the History Buffs

For those interested in Mexico's diverse and amazing history, this vacation plan is for you!
Where you should stay
If you followed your love of history down to Mexico, the best neighborhood for you to stay in is Centro Historico (obviously—it's right there in the name). A lot of Mexico City's landmarks are in or near Centro Historico, which means there's plenty of history right on your doorstep.
Plus, Centro Historico is the heart of Mexico City, and staying there makes exploring other neighborhoods a breeze. Also, this is a good place to mention that one of the most frequently asked questions about Mexico City concerns safety.
Yes, Mexico City is safe. But Centro Historico does border some neighborhoods that we recommend you avoid (Tepito & Doctores). At night, take the same precautions you would in any big city: don't go wandering too far from the main drag, call an Uber when it's time to go home, and be aware of your surroundings.
How you should spend your time
So many of Mexico City's coolest activities involve history in one form or another. The grand Museo Nacional de Antropologia (one of Mexico City's top attractions, especially for history lovers) is Mexico's largest and most visited museum. Many visitors make a beeline to the famous Aztec Sun Stone, but there's SO much more (literally: 23 rooms filled with pre-Hispanic artifacts).
If that whets your appetite for artifacts, then be sure to check out another of Mexico City's best places to visit: the Templo Mayor Museum, an active archeological site in the middle of town.
Obviously, if you're in Mexico City for the history you shouldn't miss the Museo Nacional de Historia (National History Museum). The museum is nestled within the incredible Castillo de Chapultepec, which can be found in the equally awesome Chapultepec Park. It's an excellent place to soak in Mexican history and check out some awesome murals.
As for eating and drinking? Get some tips from your friends using in Vacation Plan #1! And definitely check out bars that pay homage to Mexico City's pre-Hispanic past, like the semi-secret Xaman bar, which uses traditional fruits and spirits in its mixed drinks.
You should take a day trip to…
When it comes to awesome historical sights, it's hard to find anything more rad than pyramids! The Pyramids of Teotihuacan are one of the coolest tourist attractions in Mexico City and an awesome day trip for history lovers.
It takes about an hour to get to the Pyramids of Teotihuacan by car, so spend the day exploring the ancient ruins of a city that was once the sixth largest in the world. Climb the pyramids, wander the Avenue of the Dead, and pack plenty of sunscreen and water.
--
With these three vacations plans at your fingertips, you'll have no trouble finding the best stuff in Mexico City—whether you love food, art, or history. Our advice? Plan your vacation with the help of a local travel expert. Not only will they build you a custom Mexico City itinerary based on your interests and priorities, but they'll also be around with 24/7 phone support if you have any issues. And don't forget to check out: