Sure, Mexico City is filled with amazing beauty and culture. But if you want to hit up some landmarks that are ridiculously fun as well as cool to look at, check out this list. These are 10 super-rad places to see in Mexico City for maximum fun.
As you read, keep in mind that a local Mexico City trip planner can put any or all of these awesome recs in your personalized itinerary. They'll plan *you* an amazing authentic trip because Mexico City is *their* city! Learn more here.
#1: Plaza Garibaldi: Where you can watch authentic mariachi bands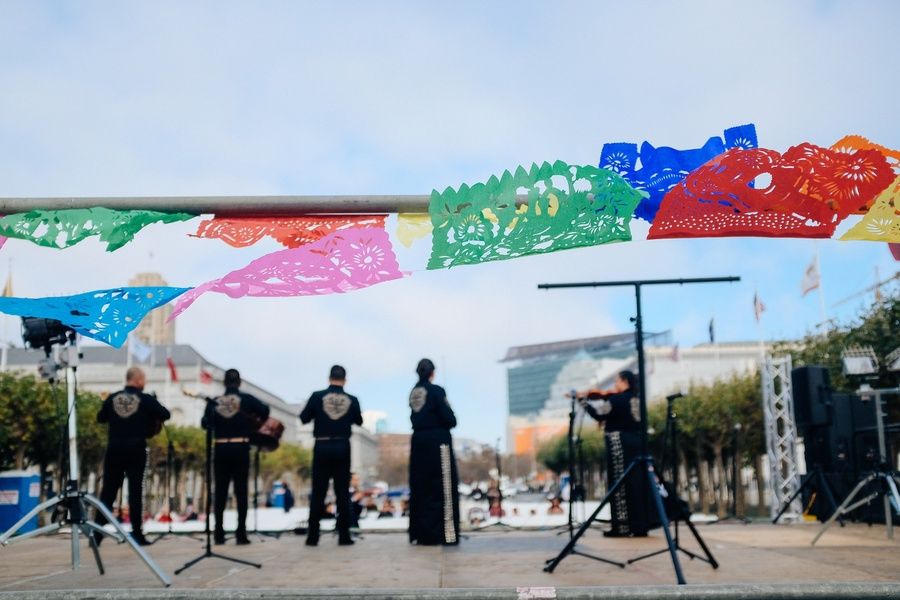 If you're going on a walking tour of Mexico City—or simply find yourself wandering around (and boy do we like to wander)—you'll inevitably end up in plaza after plaza. Mexico City is largely built in the Spanish Style, so public squares are everywhere.
Here's our advice: make a special point to visit Plaza Garibaldi. Not just a beautiful public square, it's also packed with mariachi bands—especially at night. Grab some food and drinks from the surrounding bars and food stands, and listen to the music to your heart's content.
#2: Fifty Mils: Where you can drink at one of the best bars in the world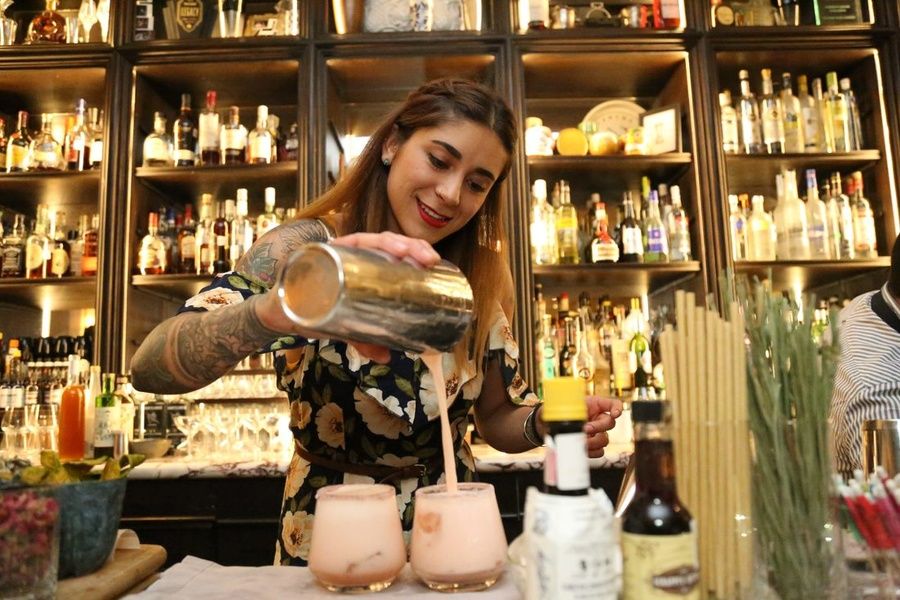 If you're visiting Mexico City, you can't miss out on world-renowned bar Fifty Mils. It was recently listed as one of the 50 best bars in the world, yo! Plus, it's located in the Four Seasons hotel—one of the best places to stay in Mexico City.
What makes it worth seeing? The gorgeous, British-colonial-themed courtyard! Is it one of Mexico City's most famous landmarks? No. Is it an awesome thing to see and full of fun? Yes. And don't forget: you do need to tip in Mexico City.
#3: Mexico City's public museums: Where you can explore art by night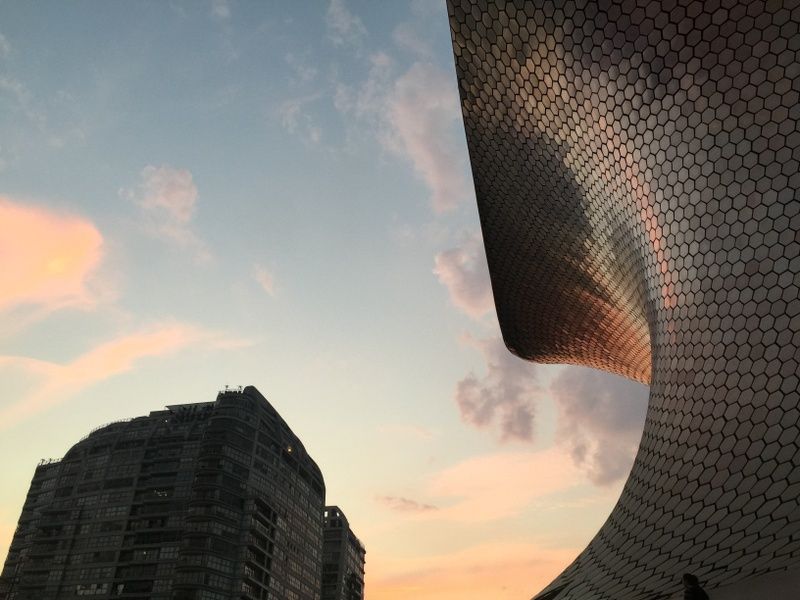 If you're looking for things to do in Mexico City at night and you're not a huge partier, consider checking one of the city's many museums after-hours!
On the last Wednesday of every month, Mexico City's public museums are open after dark and offer special events like film screenings, guided tours, concerts, art workshops, and jazz shows. Seriously, Mexico City's museums are basically unparalleled (there are over 150!), and you have to see as many as you can—this just adds another layer of fun to your journey.
Pro tip: Get recommendations from a local on the museums that you'll like best. It's hard to choose just by looking at internet reviews, and the last thing you want to do is waste your precious vacation being bored at a museum you don't dig.
#4: Sonora Market: Where you can fill up on Mexican witchcraft supplies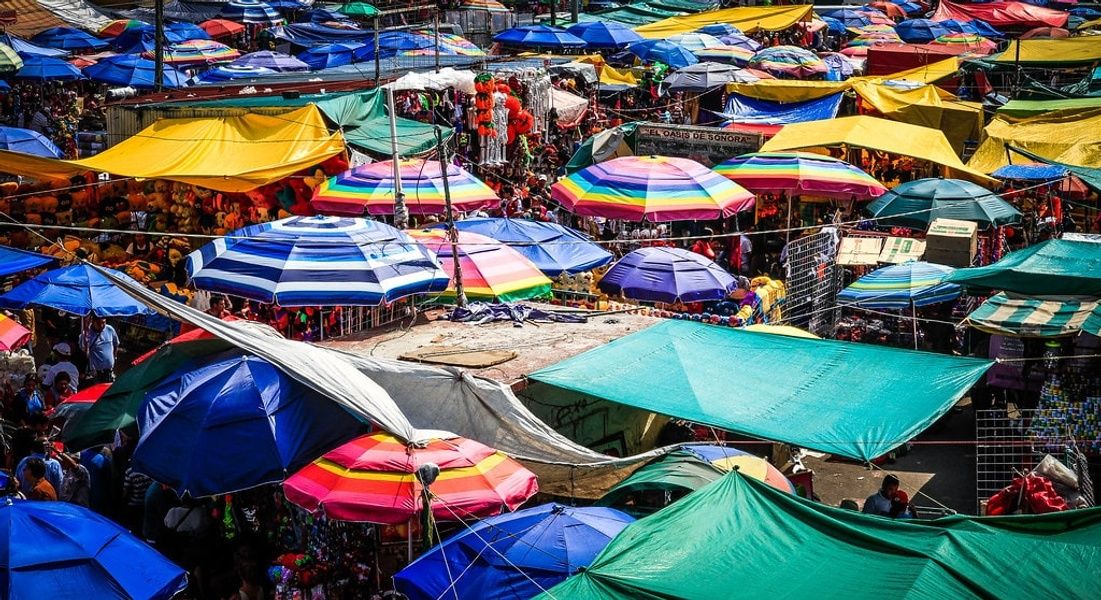 The Sonora Market is one of those places you have to see in Mexico City. A super-obscure local hotspot, this esoteric market is just southeast of Centro Historico and sells everything from love potions and magic soap to holy water spray bottles.
It's a totally amazing place to see (come on, it's a Mexican witchcraft market!) and tons of fun to boot. Any problems you have, there's a mystical solution at Sonora Market.
#5: The Museum of Antique Toys: Where you can play with antique toys from around the world (and dig on awesome graffiti)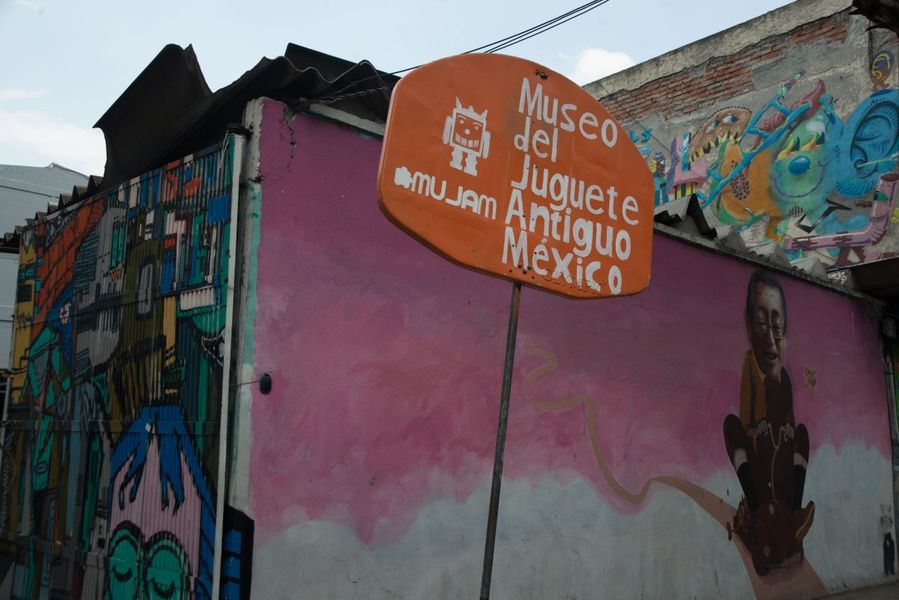 Of all the museums in the area, this one is maybe the most unique Mexico City must-see. The chaotic and wonderful Museo del Juguete Antiguo (Museum of Antique Toys) boasts 20,000+ vintage toys and trinkets from all over the world. Every last inch of the four floors is packed with the colorful chaos of aged toys, and the walls are covered with amazing graffiti.
Pro tip: The antique toy museum recently added a street art speakeasy on its rooftop. Yes, please.
#6: The Casa Quimera Mansion: Where you can eat like a boss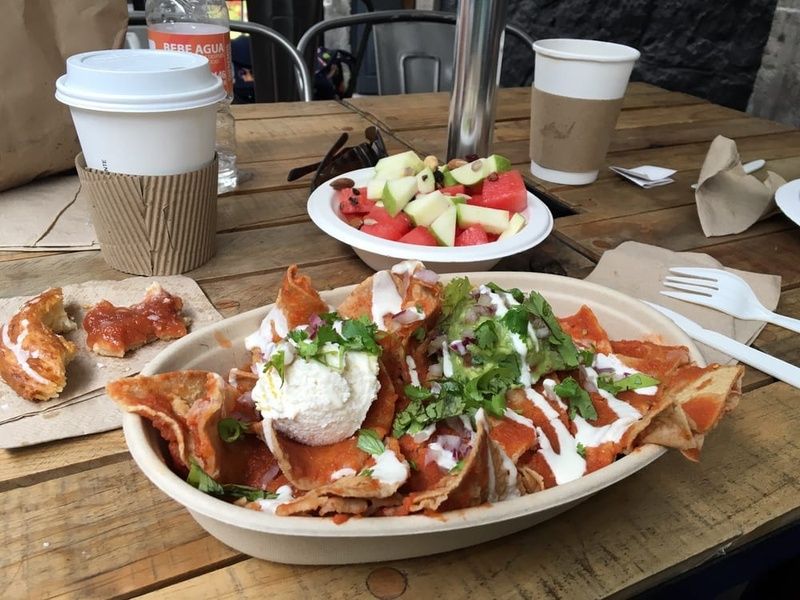 A lesser-known yet absolutely gorgeous place to visit in Mexico City, Casa Quimera is a 19th-century mansion in the Roma neighborhood… that's been converted into a boutique food court.
Casa Quimera boasts beautiful architecture, great bars, and a variety of eateries for every type of diet (vegan, vegetarian, etc.) You need to see it. And eat it. Well, eat inside it. Don't be gross.
Update: As of June 2019, Casa Quimera has sadly closed. BUT: there are tons and tons of hidden gems just like it all around Mexico City. Make sure you get to experience all these awesome off-the-tourist-track spots by having a Mexico City local plan your trip.
#7: Zona Rosa: Where you can experience amazing nightlife and LGBT+ culture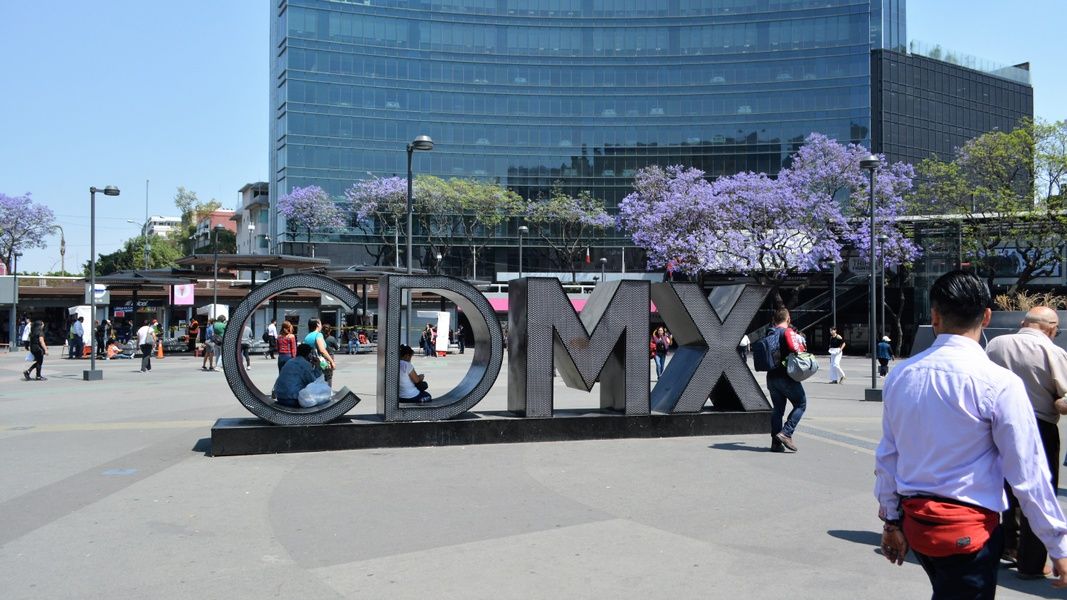 Of all the best neighborhoods in Mexico City, Zona Rosa wears the crown when it comes to nightlife. Which is unsurprising, given that it's also Mexico City's LGBTQ+ capital.
We'd recommend that you head on over to Zona Rosa to soak up the amazing culture, shopping, and restaurants—and then have the night of your life experiencing the best of Mexico City's nightlife.
#8: Coyoacan Market: Where you can shop like a local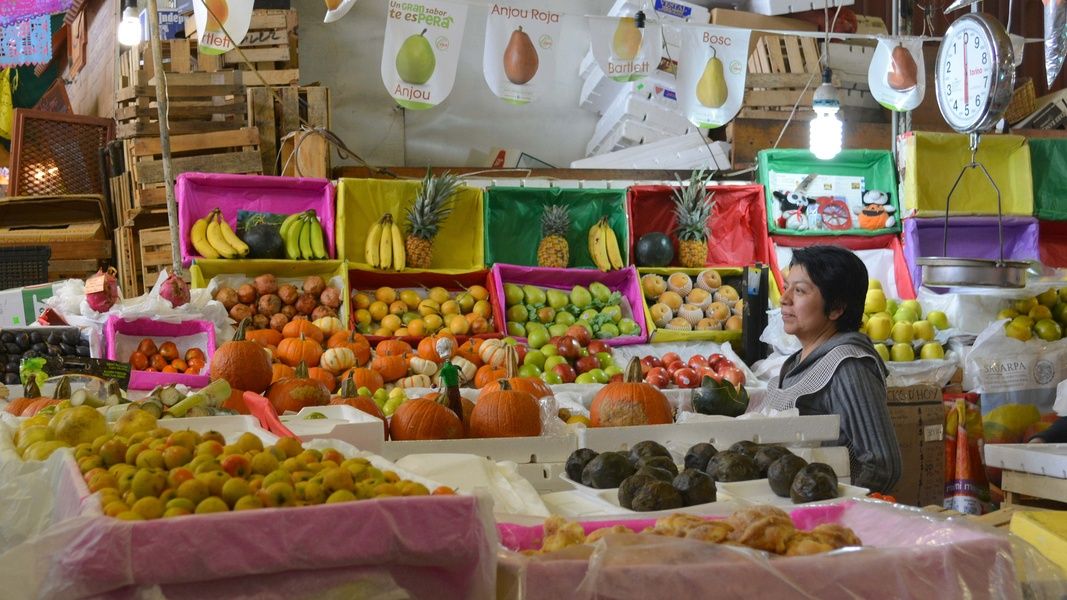 A 2-story marketplace full of crafts, clothes, and delicious food, Coyoacan Market is one of the best places to visit in Mexico City if you want to experience the authentic Mexico City—and to shop like a local!
Whether you want to bring home vibrantly-colored souvenirs or just wander around the market admiring all of the crazy costumes, obscure toys, and local delicacies, Coyoacan Market is a total must-see. Plus, given Mexico City's fantastic prices, you can shop without guilt.
Pro tip: If you're looking for somewhere to eat in Mexico City, the food carts at the Coyoacan Market are unparalleled. You can get a three-course meal for only 60 pesos. That's $3 USD.
#9: Paseo de la Reforma: Where you can get down with Dia de Los Muertos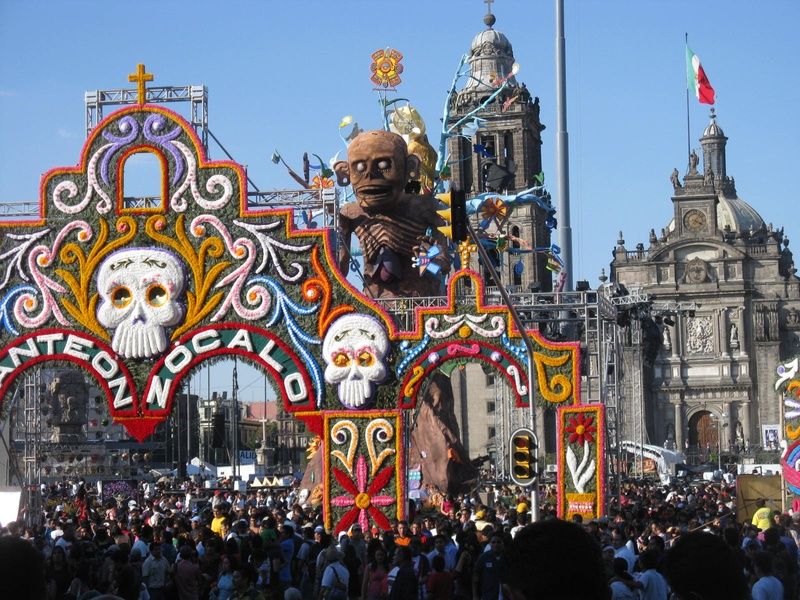 Paseo de la Reforma is a massive avenue that bisects Mexico City. It's gorgeous, it's big, and it's a must-see while you're in the city. But: it's also the epicenter of Mexico City's fabled Day of the Dead celebrations!
Objectively, one of the best times to visit Mexico City is during Dia de Los Muertos, or Day of the Dead. On November 1st and 2nd of every year, Paseo de la Reforma is packed with musical performances, vibrant colors, funky, death-inspired costumes, candy skulls, and insanely good food.
Pro tip: Flights to Mexico City may be more expensive around late October because of the festival. If you have any questions about peak times and flying to Mexico, ask a Mexico City trip planner.
#10: The Footwear Museum of El Borcegui: Where you can indulge your love of shoes (or just marvel at the craziness)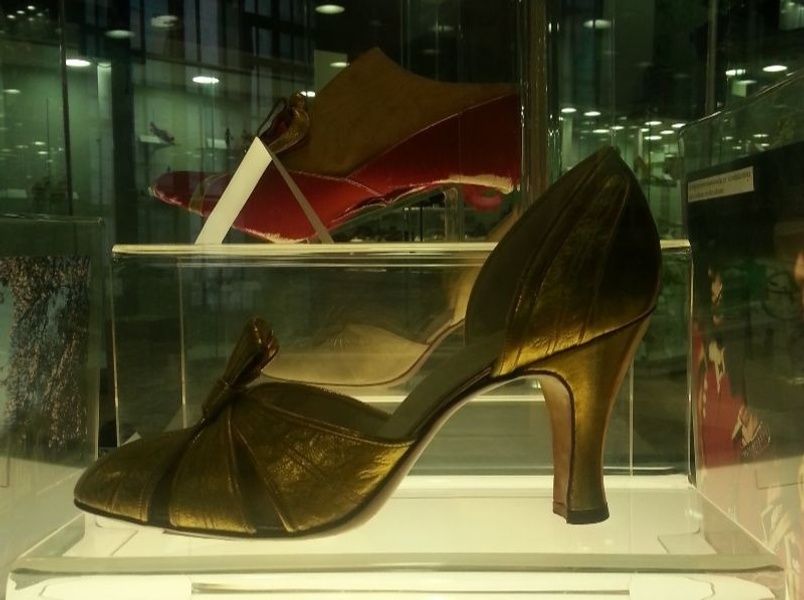 For the shoe-obsessed travelers planning a Mexico City vacation, taking a trip to the footwear museum is a must. This bizarre museum lets you check out the history of shoes over the last few centuries, and exhibits two thousand pieces of incredibly beautiful, natural footwear (along with 15,000 miniature footwear figurines).
If you're looking for some beauty and culture—mixed with a healthy dose of bizarre and kooky—head to Mexico City's Footwear Museum. After a few margaritas, you'll have more fun that you could imagine.
--
Ready to head to Mexico City? Don't travel blindly (or with one of those awful touristy Barnes and Noble guidebooks). Instead, have a Mexico City local plan your trip! They'll make you a 100% personalized itinerary + guidebook, built around your budget, interests, and travel style, packed with hidden gems and local tips. Any questions about how it works? Send us a message! And don't forget to check out: