ViaHero · March 19, 2019
Mexico City is bursting with things to do and see. From ancient ruins to skyscraper views, thrilling neighborhoods to incredible museums, these are the 25 places you have to visit when in Mexico City in 2019. Still have questions? Shoot us a message!
Want to explore Mexico differently? Have a local plan your trip.
1. The Zocalo: The city's huge and happening main square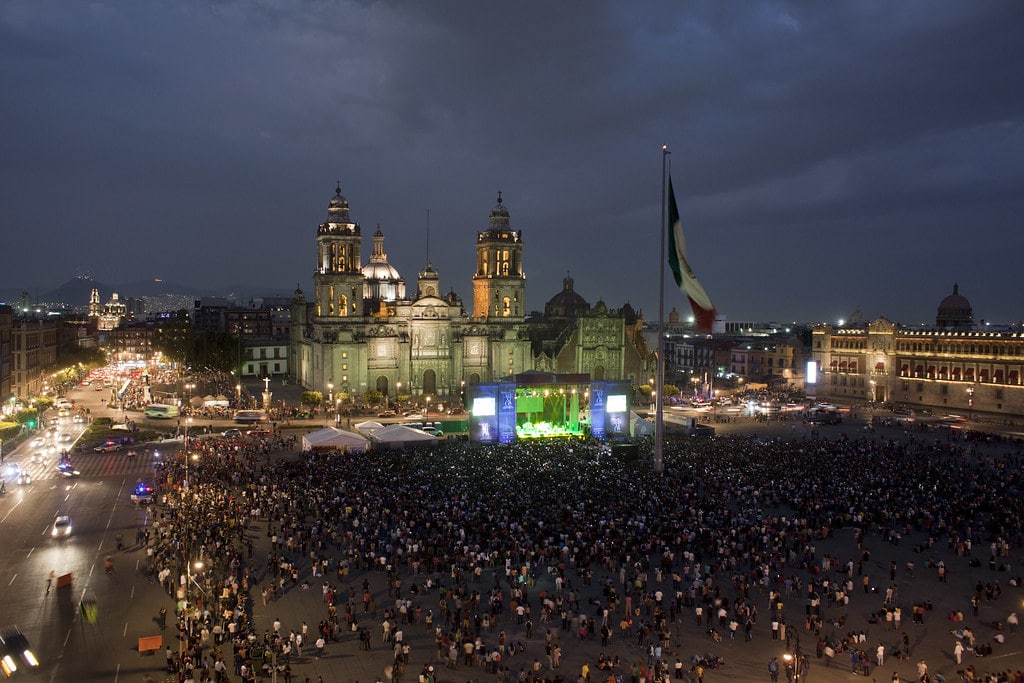 If you don't want to miss out on the latest celebration, demonstration, big event, you name it—make a beeline for the Zocalo, Mexico City's enormous public square (also known as Plaza de la Constitucion). Even on a "quiet" day, the square is packed with people, dancers, and street musicians. Plus, it's a great starting point since a lot of Mexico City's sites encircle the Zocalo.
2. Roma and Condesa: Mexico City's hipster heart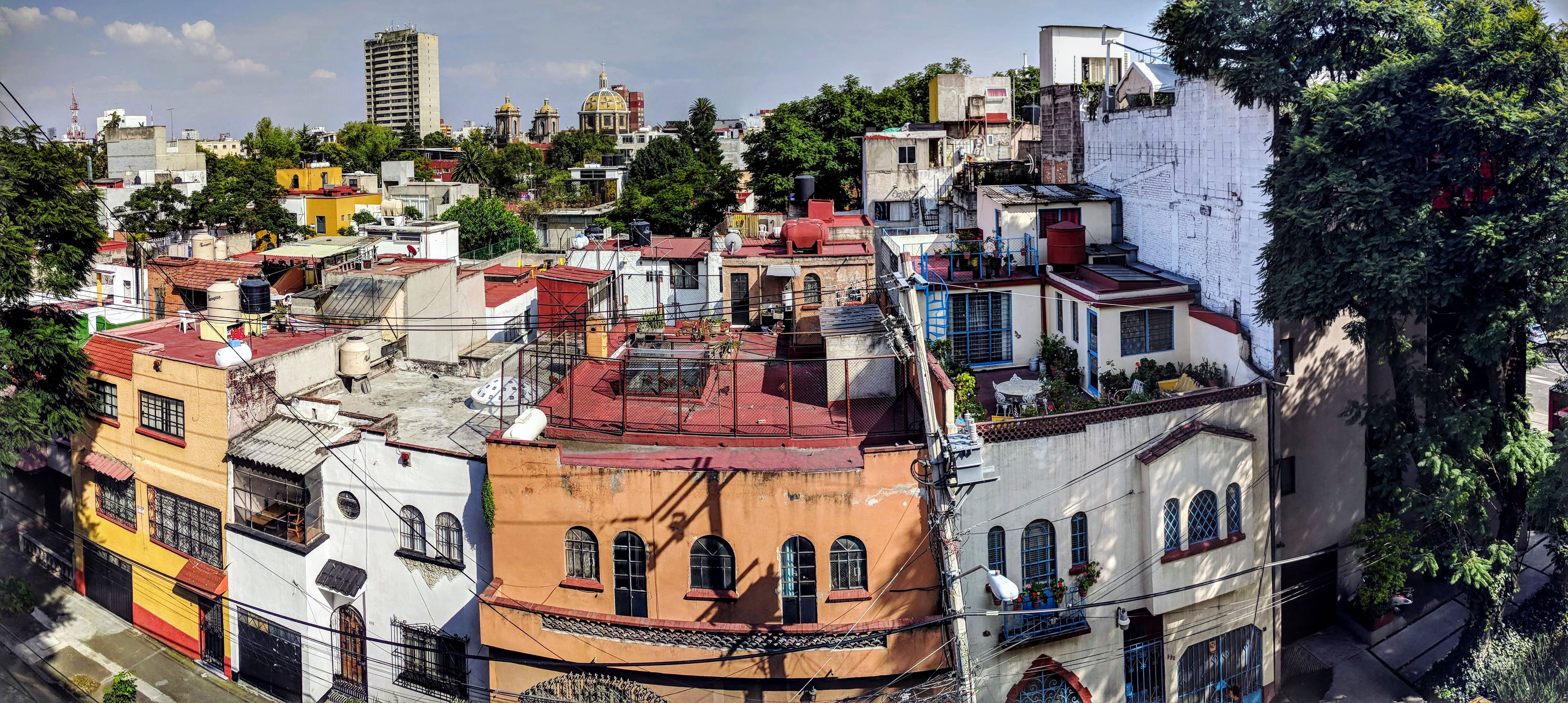 Roma and Condesa, sister neighborhoods divided by the wide Avenida de los Insurgentes, are colorful must-see destinations. Filled with regal Art Deco architecture and wild street art, they also offer a ton of choices when it comes to bars, restaurants, and coffee shops. People-watch in Condesa's enormous Parque Mexico or stroll through the art galleries spanning both neighborhoods.
Pro tip: For really excellent street food (think tacos, but also specialties like tlacoyos, thick corn patties filled with beans and meat, and sopes, small tortillas stuffed with deliciousness) head to the surprising Chilpancingo Metro stop in Condesa. Ask a local who lives in Mexico City for the best food stalls to check out.
3. Museo Frida Kahlo: A celebration of one of Mexico's most beloved artists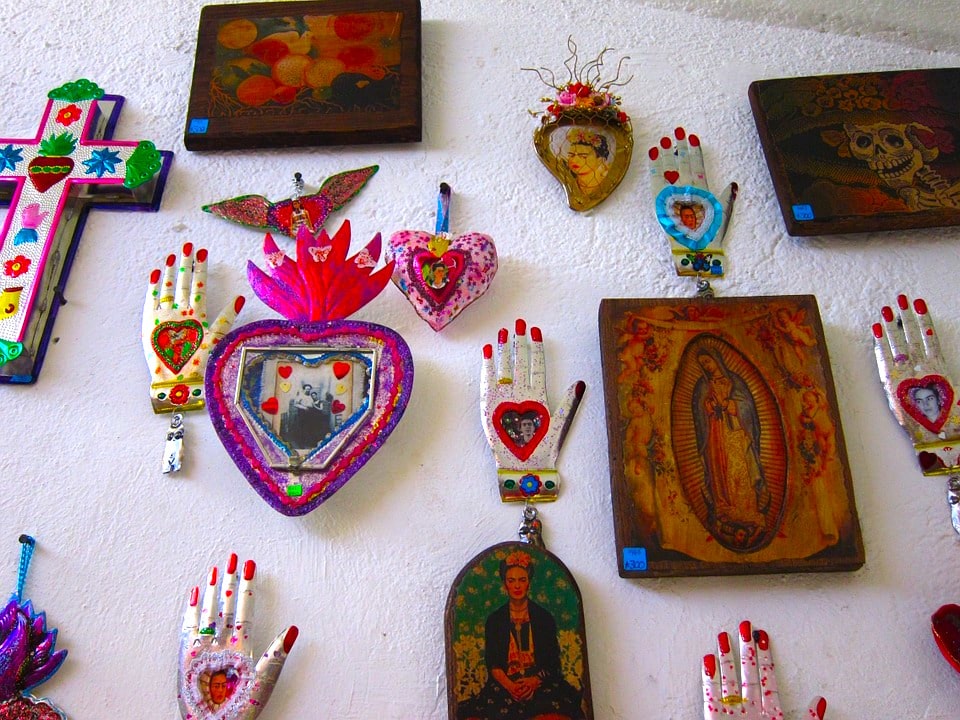 Mexico City is filled with incredible museums (more than 150!) and Museo Frida Kahlo is among the most popular. Located in the quiet Coyoacan neighborhood, visitors can learn about Kahlo's life and enjoy her art, ensconced in the "blue house" that she called home.
Pro tip: Keep in mind the museum is closed on Mondays and is open until 5:30 PM all other days.
4. Coyacan: the quiet charmer among Mexico City's neighborhoods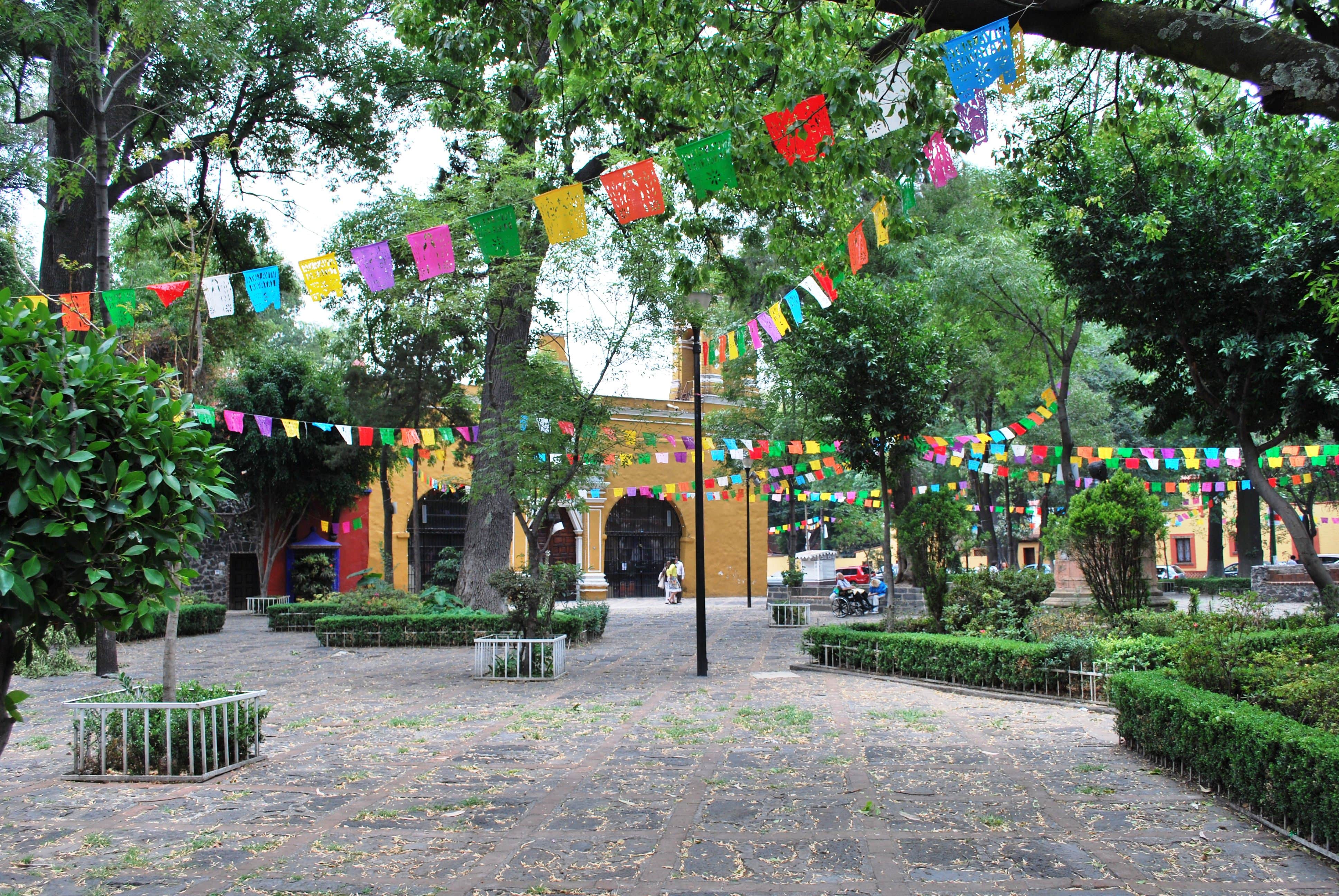 Don't be deceived: just because El Coyacan is among the quieter of Mexico City's neighborhoods *does not* mean there's nothing to do. Obviously, there's Frida Kahlo, but don't leave without checking out the iconic Vivero Coyacan (one of Mexico's national parks) or sampling street food at the Mercado de Coyacan (a classic Mexico City market—visitors *must* to try the tostadas: toasted tortillas loaded with beans and cheese).
5. Centro Historico: Mexico City's stunning historic downtown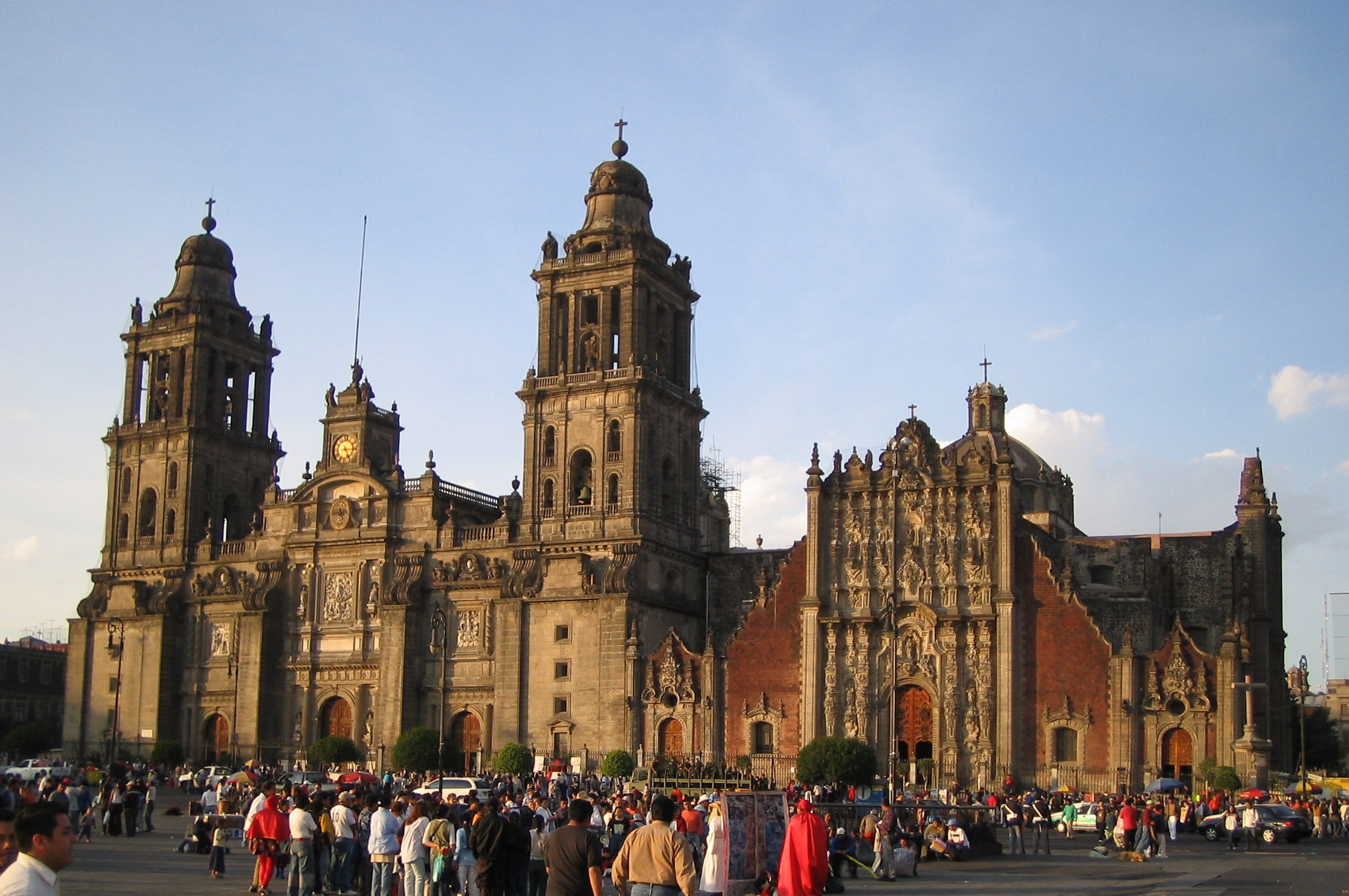 Mexico City's historic center (aka Centro Historico) is packed with museums, Spanish colonial buildings, and tons to see eat, and do. Centro Historico is even a UNESCO Heritage site! With so many sites packed together, not to mention the amazing Alameda Central Park, it's easy to spend an afternoon wandering from one site to the next.
Pro tip: Talk to a local about creating a custom walking tour of Centro Historico—it's the best way to make sure you don't miss out on any of the best spots!
6. El Murro: Mexico City's most iconic churro shop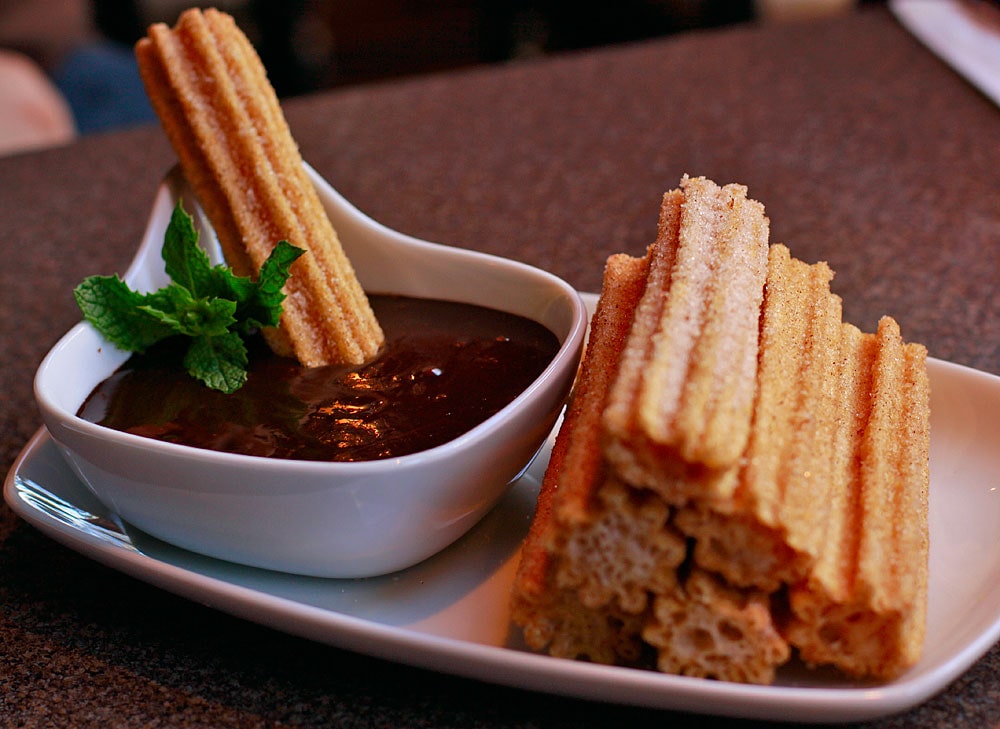 Like sugar? Like chocolate? Ask a local to talk churros to you. El Murro is one of the city's favorite spots for a hot, fresh churro and a cup of hot chocolate. Best part? El Murro is open twenty-four hours (in the Centro Historico neighborhood).
7. Templo Mayor Museum: Ancient ruins in the middle of a bustling metropolis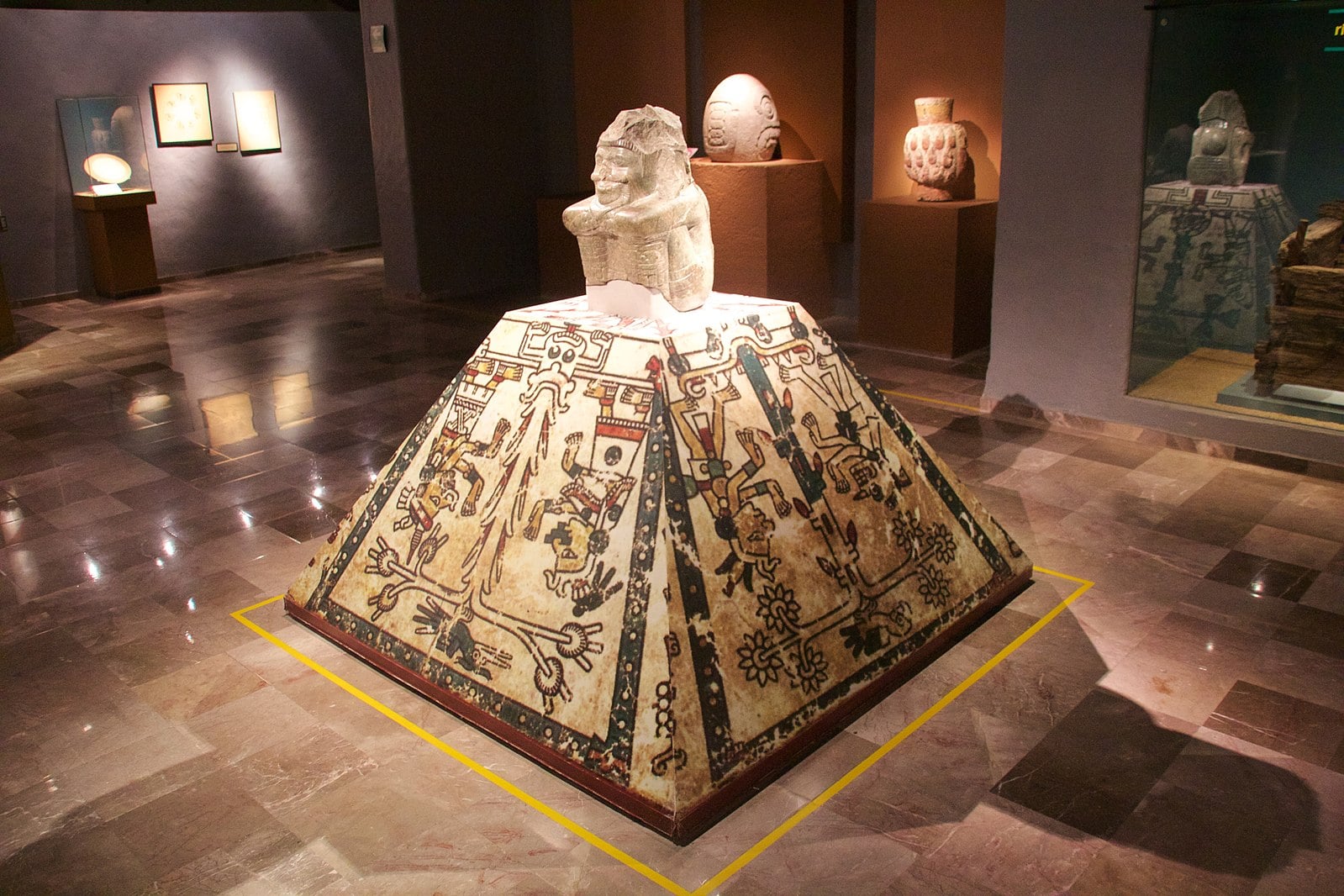 The ancient Aztecs had specific instructions from a higher power: build a city where an eagle stands upon a cactus, with a snake in its mouth.* It wasn't until 1978 that this ancient city (called Tenochtitlan) was rediscovered; Mexico City was literally built on top of it after the Spaniards arrived and destroyed it. Conquistadors, man.
Today, Templo Mayor (roughly translated as the high temple) is a stunning archeological site and museum, which visitors can explore for just 70 pesos—less than four dollars. With so much bang for your buck, this is among the best things to do in Mexico City.
*(Sound familiar? Today, this is Mexico's coat of arms).
8. Catedral Metropolitana: Latin America's largest and oldest cathedral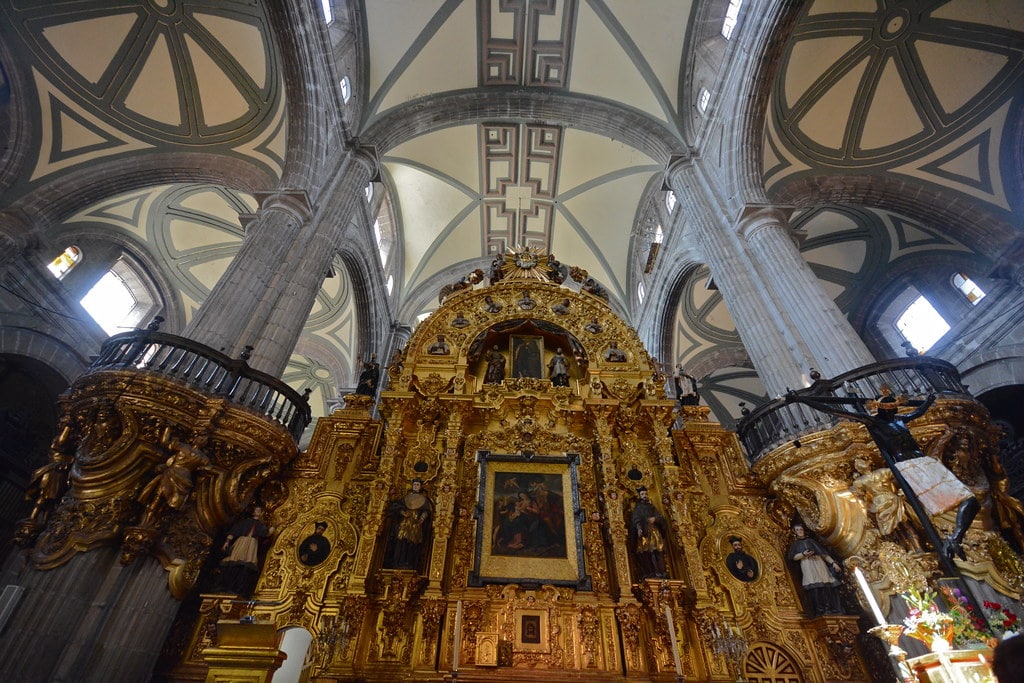 The construction of this enormous cathedral on the Zocalo started in 1567. It wasn't completed until more than two HUNDRED years later, in 1788. The lengthy construction process resulted in an eclectic mix of architectural styles (not to mention its connection to the Aztecs: the cathedral is made of stones taken from destroyed Aztec temples). It is, in a word, amazing. Although not exactly one of Mexico City's non-touristy things to do, it's worth a visit nonetheless.
9. Museo Soumaya: A free museum packed with European and Mexican treasures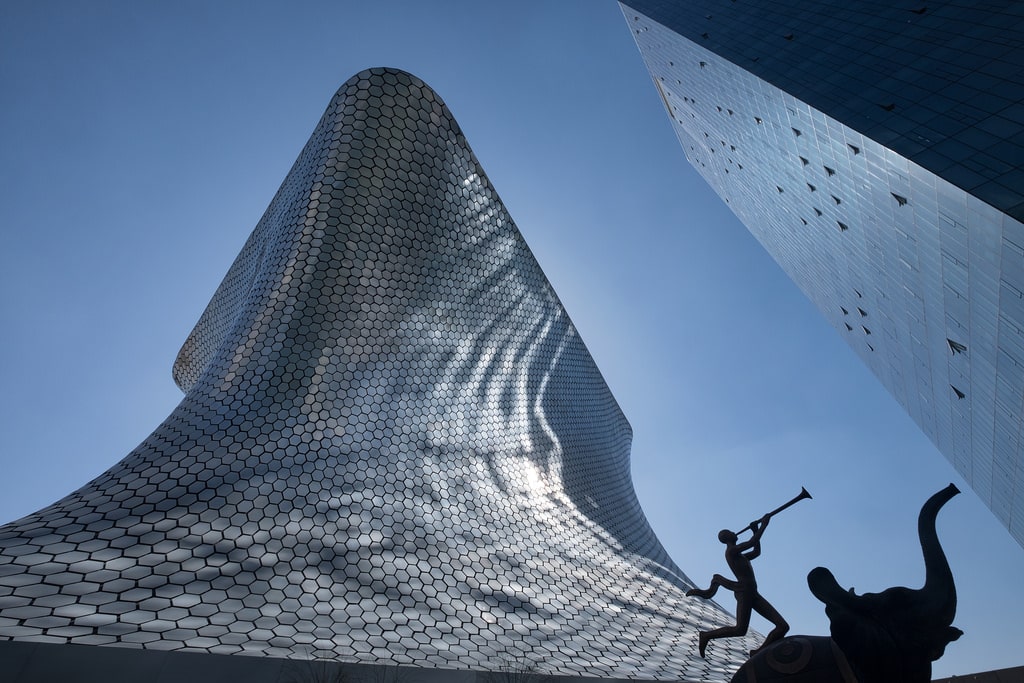 Man, there are so many awesome museums in Mexico City, but Museo Soumaya could top any—especially since it's totally free to visit.
It's impossible for Museo Soumaya to escape notice; nestled in Mexico City's Polanco neighborhood, the outside of this building glitters with silver scales in the bright Mexican sun. The inside is just as incredible. It includes 60,000+ pieces of art, including a huge collection of Rodin sculptures, as well as a ton of art by Mexican artists like Diego Rivera.
Pro tip: Museo Soumaya is closed on Tuesdays.
10. Juarez: The up-and-coming LGBT core of Mexico City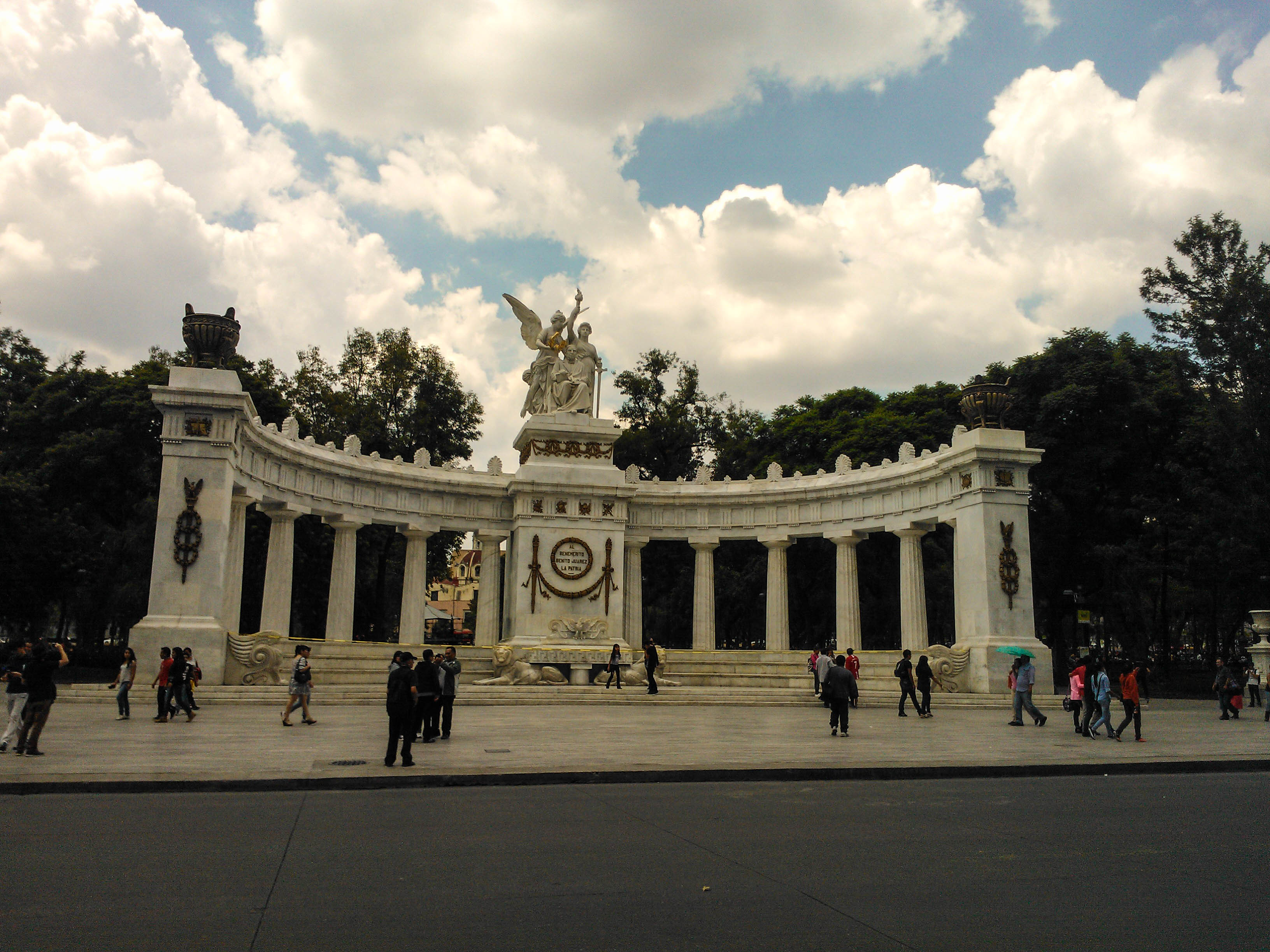 Ever wanted to be the first to know about a cool part of town? Juarez is it. This once-grand neighborhood of Mexico City has seen better days, but it's in the midst of a huge revival. Today, its Zona Rosa section is considered one of the best places for nightlife in Mexico City—and as the city's LGBT capitol. You also can't miss checking out the street food in Juarez! You'll find quesadillas, pambazos (sandwiches dipped in salsa and then grilled), and tons more.
Pro tip: Juarez is generally safe, but like any up-and-coming neighborhood, it pays to get some local tips and insight before visiting. Our policy: why risk it?
11. Palacio Nacional: The colorful political center of Mexico City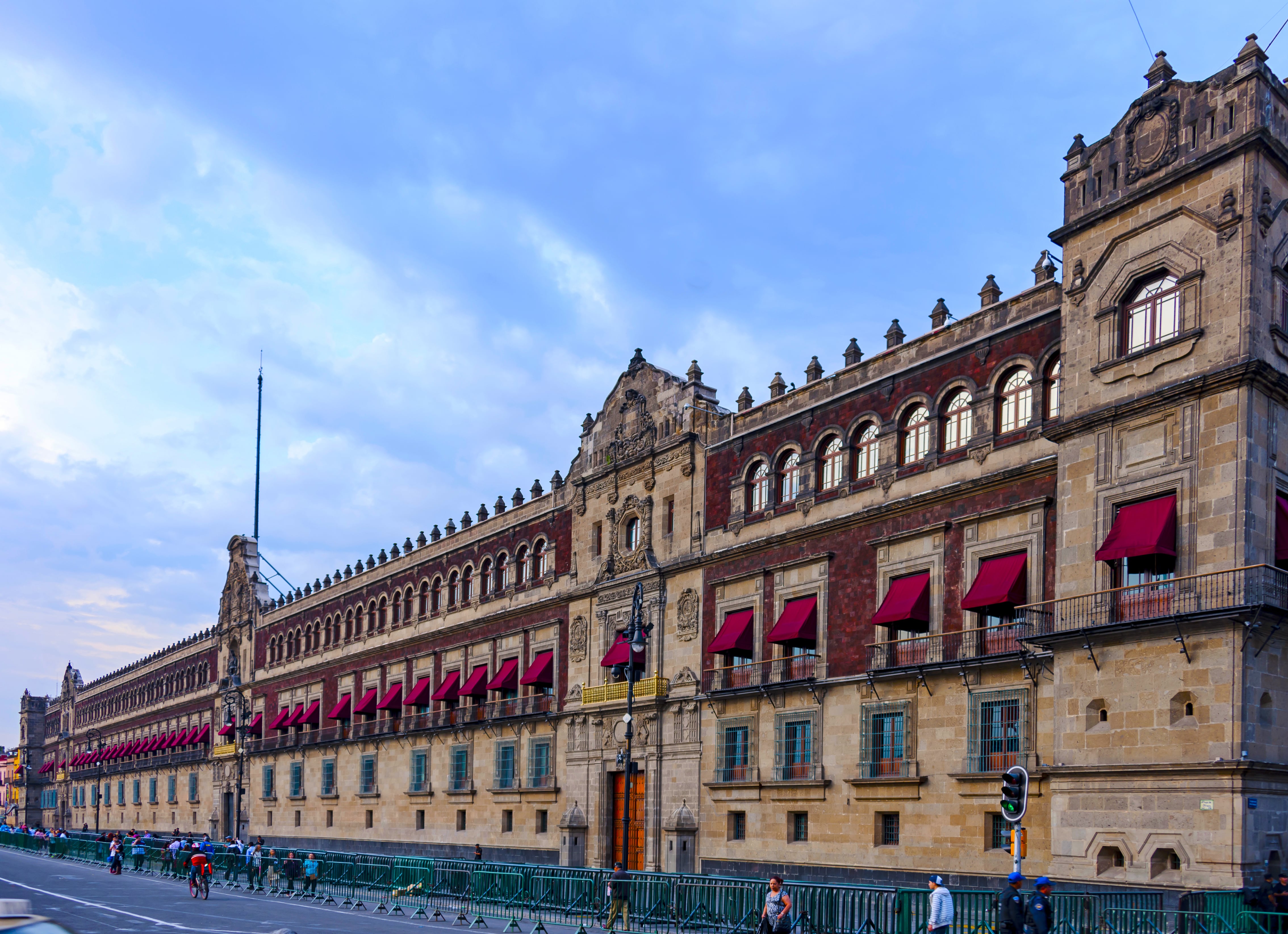 The Palacio Nacional, where the president works, is more than a stunning piece of architecture located along the Zocalo. Free to enter, visitors can explore its museums, beautiful courtyards, and rooms filled with period furniture. The biggest draw? The vibrant Diego Rivera murals on the second floor.
12. Pyramids of Teotihuacan: The nearby ancient "city of the gods"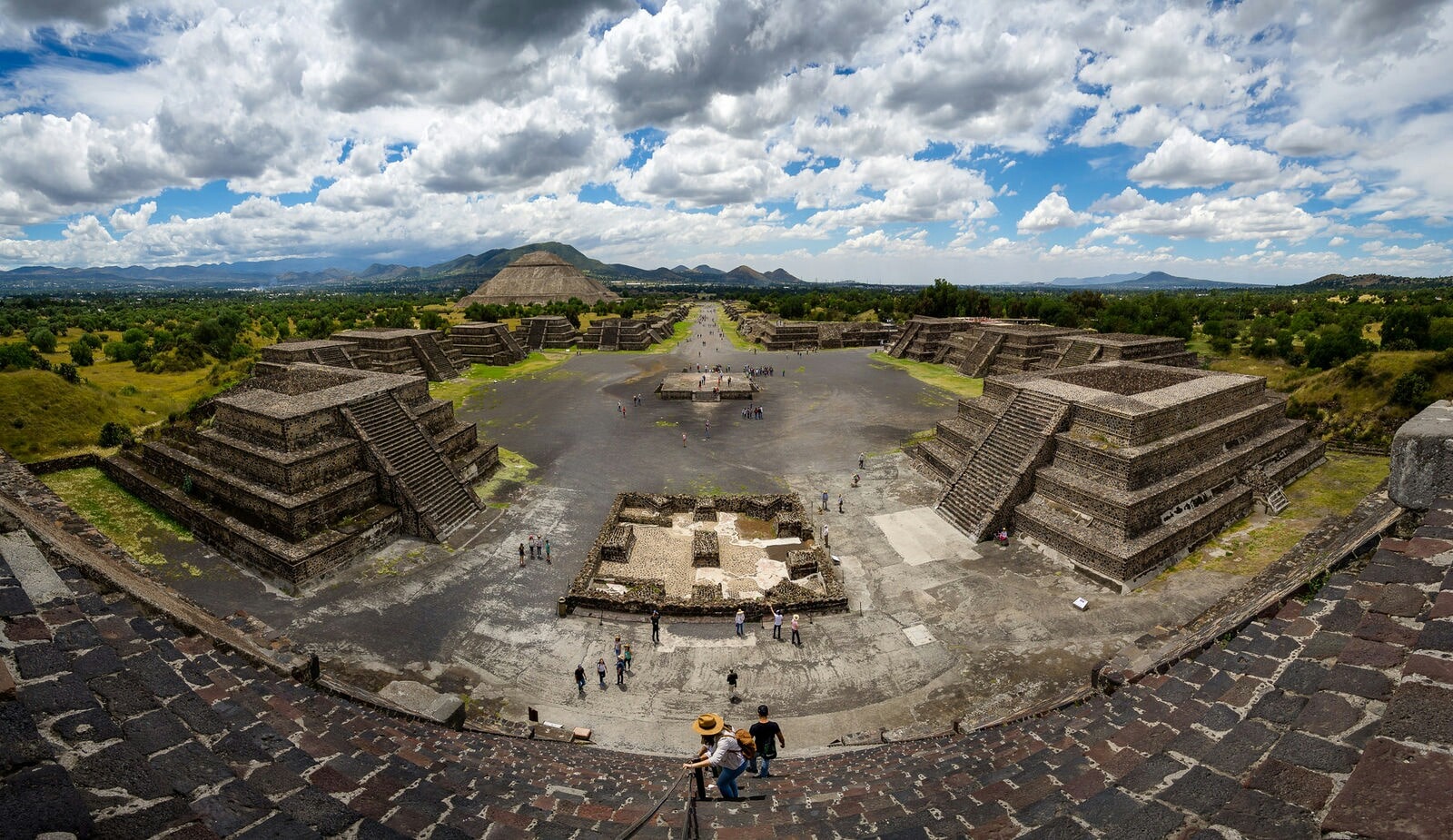 One word: Pyramids. Ok, you'll have to trek a bit out of the city (about 90 minutes) to see this, but it is so worth it. Teotihuacan is more than just pyramids: check out what remains of this ancient city, including the eerily (and aptly) named "Avenue of the Dead." You can head out there yourself or book a tour to see the ruins.
13. Xochimilco: Mexico City's beautiful "floating gardens"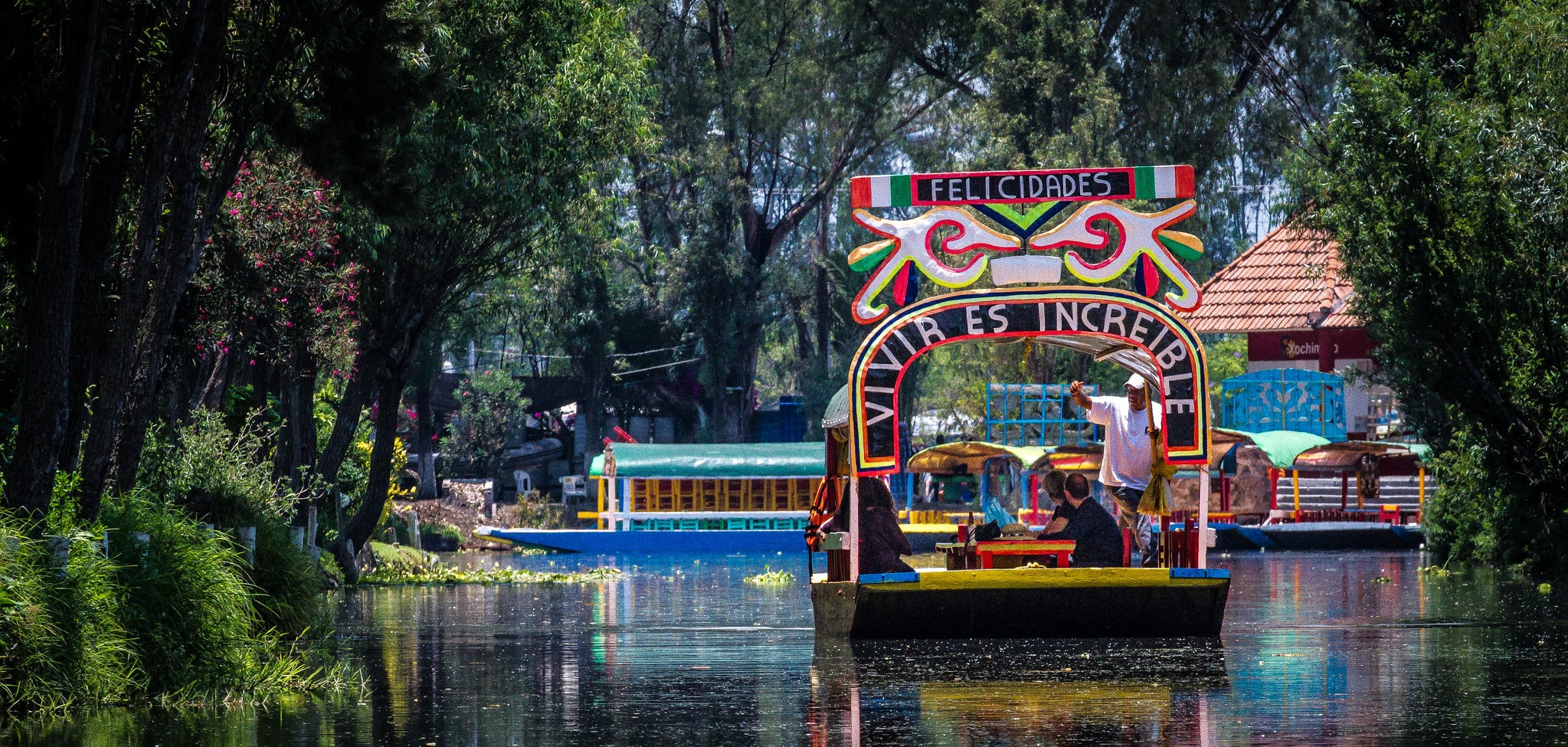 The Xochimilco neighborhood is crisscrossed by canals, which can be enjoyed via trajineras— (adorably) colorful riverboats. From the boats, visitors can take in the gorgeous chinampas (floating gardens). There's a lot going on here: music, food, and guided tours. Since this is a *very* popular destination, chat with a local who lives in Mexico City about the best ways to enjoy this spectacular site.
14. Polanco: The poshest corner of Mexico City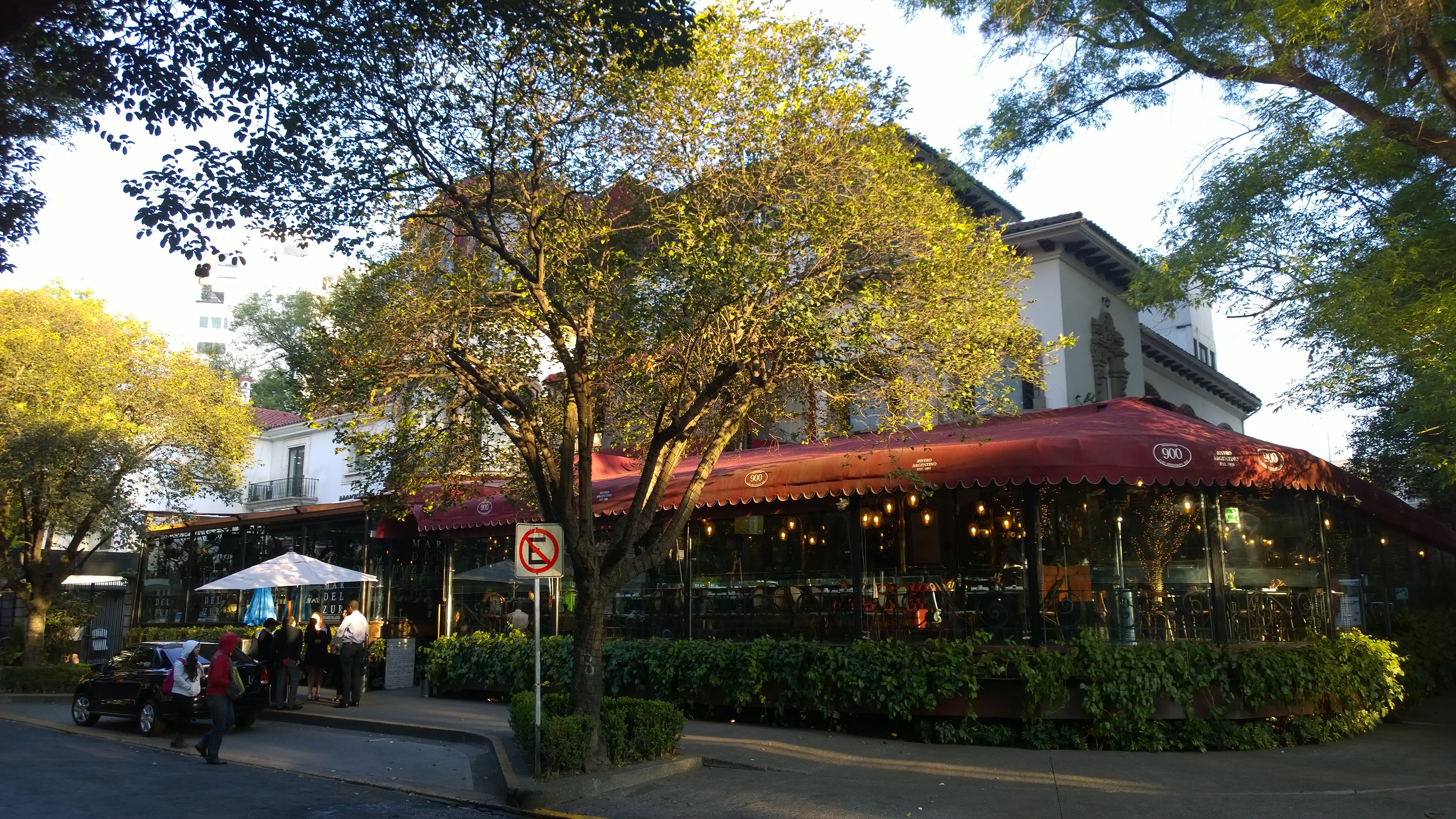 Wondering where to eat in Mexico City? You can't really go wrong with… anywhere, but Polanco is a great place to start. Some of the world's best restaurants are nestled in this neighborhood. And Polanco is more than just food: visitors will find tons of great markets, shopping, and parks—even a park named for Abraham Lincoln!
15. Torre Latinoamericana: Skyscraper views in the heart the city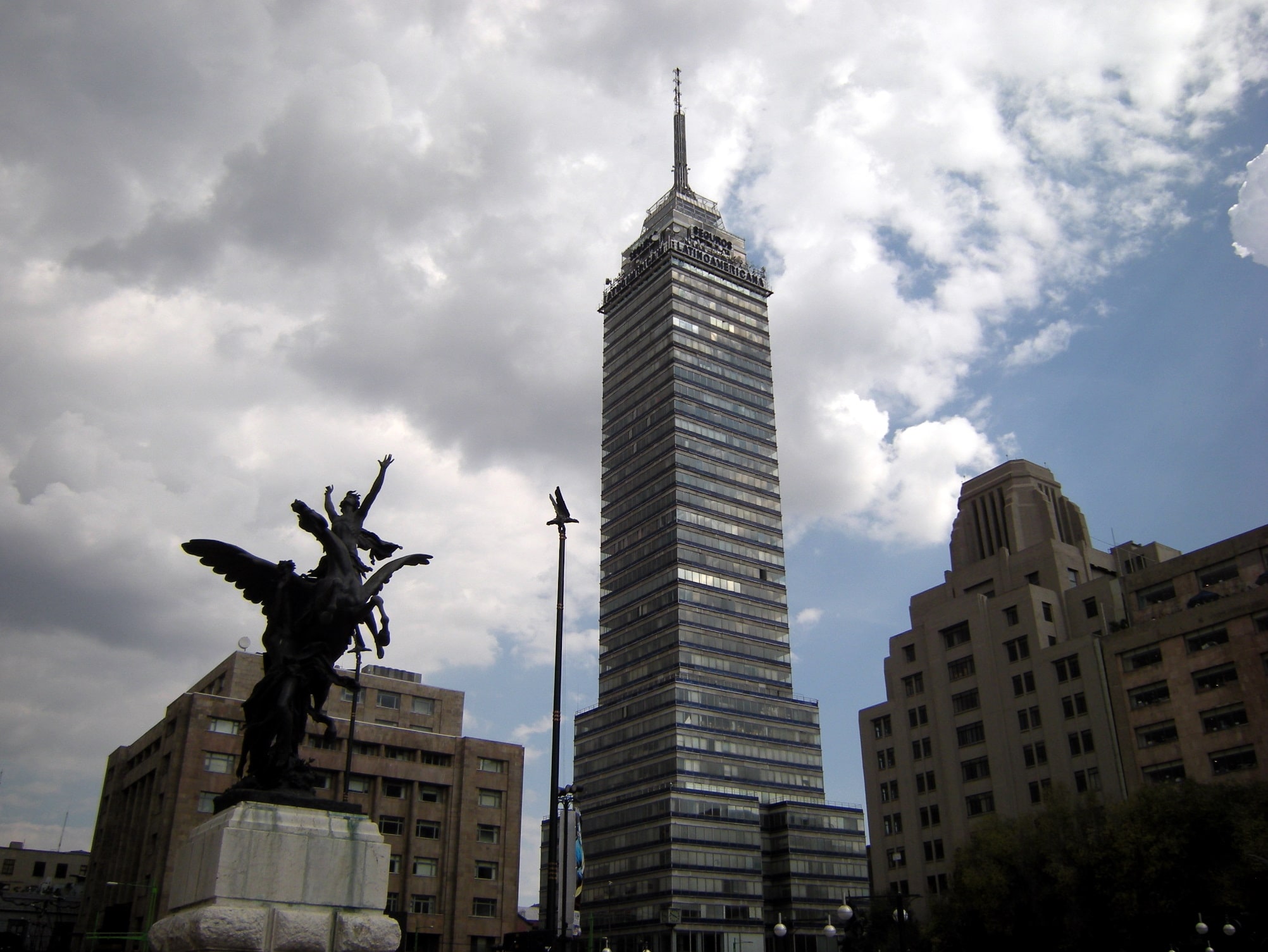 One of the cool things about Mexico City is that it's such a combination of old and new. Torre Latinoamericana is an example of this contrast—a skyscraper next to ancient ruins. Once the tallest building in Latin America, it's still the tallest building in Centro Historico. Climb to the observation deck for a truly jaw-dropping look at Mexico City from above.
16. El Parnita: Tacos and tequila at one of Roma's most popular spots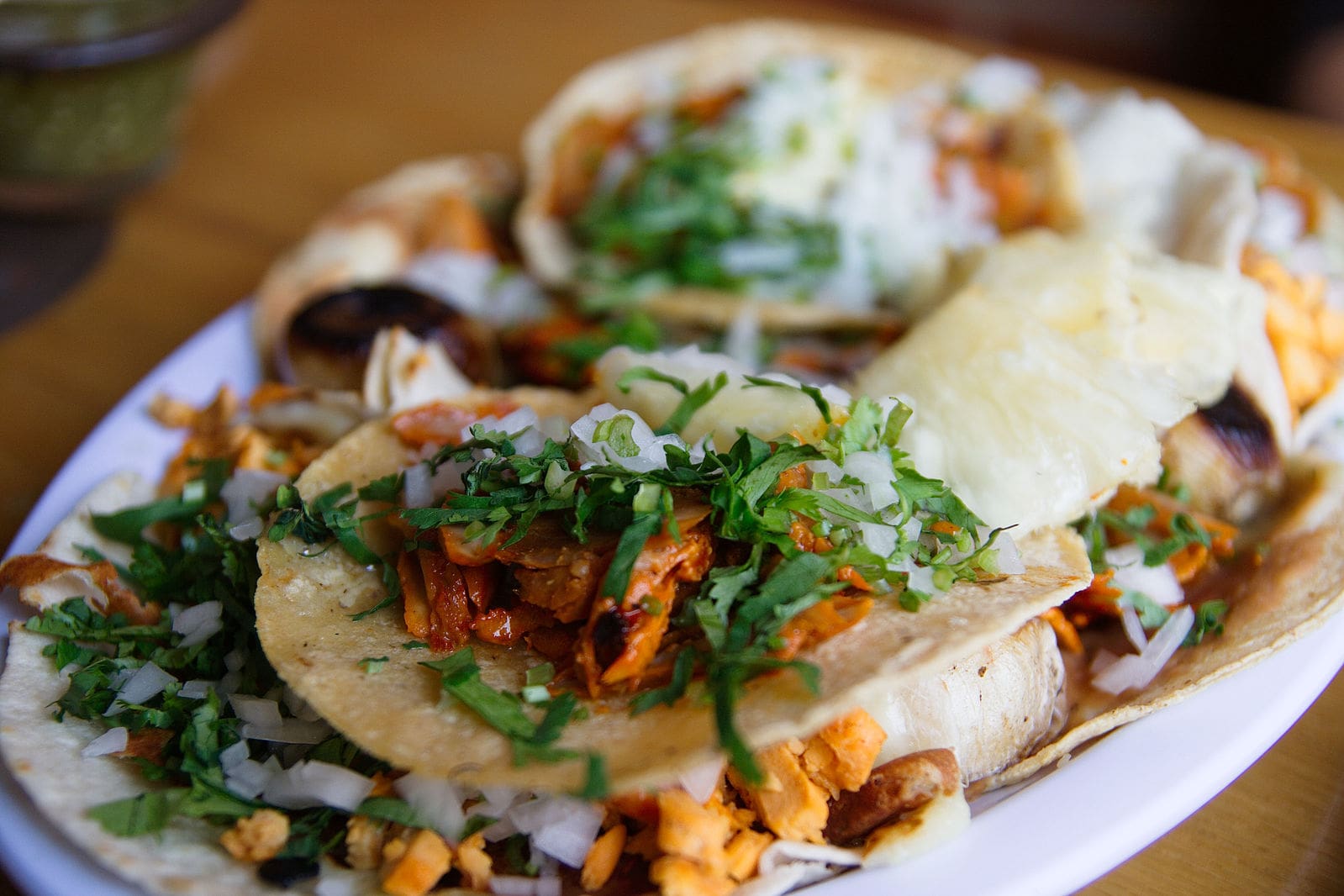 Tucked in Mexico City's vibrant Roma neighborhood, El Parnita is a cute little lunch joint that offers great Mexican fare: tacos, tortas (sandwiches), and rellenitos (stuffed plantains). This place gets PACKED so ask a local to make reservations for an out-of-this-world lunch.
17. Monumento de la Revolucion: A monument, a museum, and another spectacular view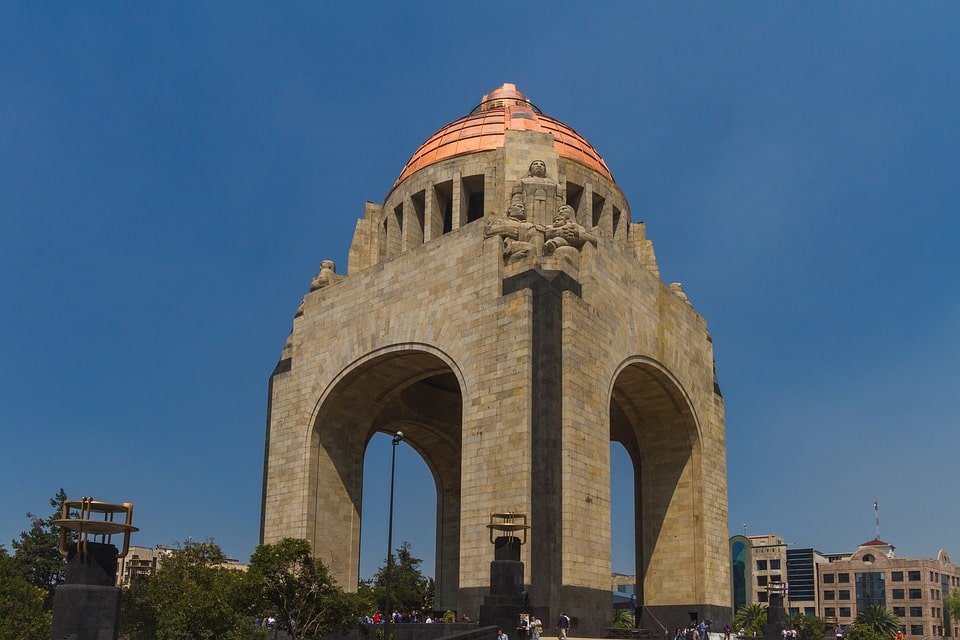 The Monumento de la Revolucion looks like the Arc de Triomphe—but bigger. The monument, which commemorates the revolution that liberated Mexico from Spain, is more than what meets the eye. Check out the National Museum of the Revolution, take a glass elevator to the top to take in sweeping views, or descend to the crypts to pay respects to Mexico's revolutionary heroes.
Pro tip: Adjacent to the San Rafael neighborhood, this is a great spot for a sunset photo.
18. Chapultepec Park: More than just a park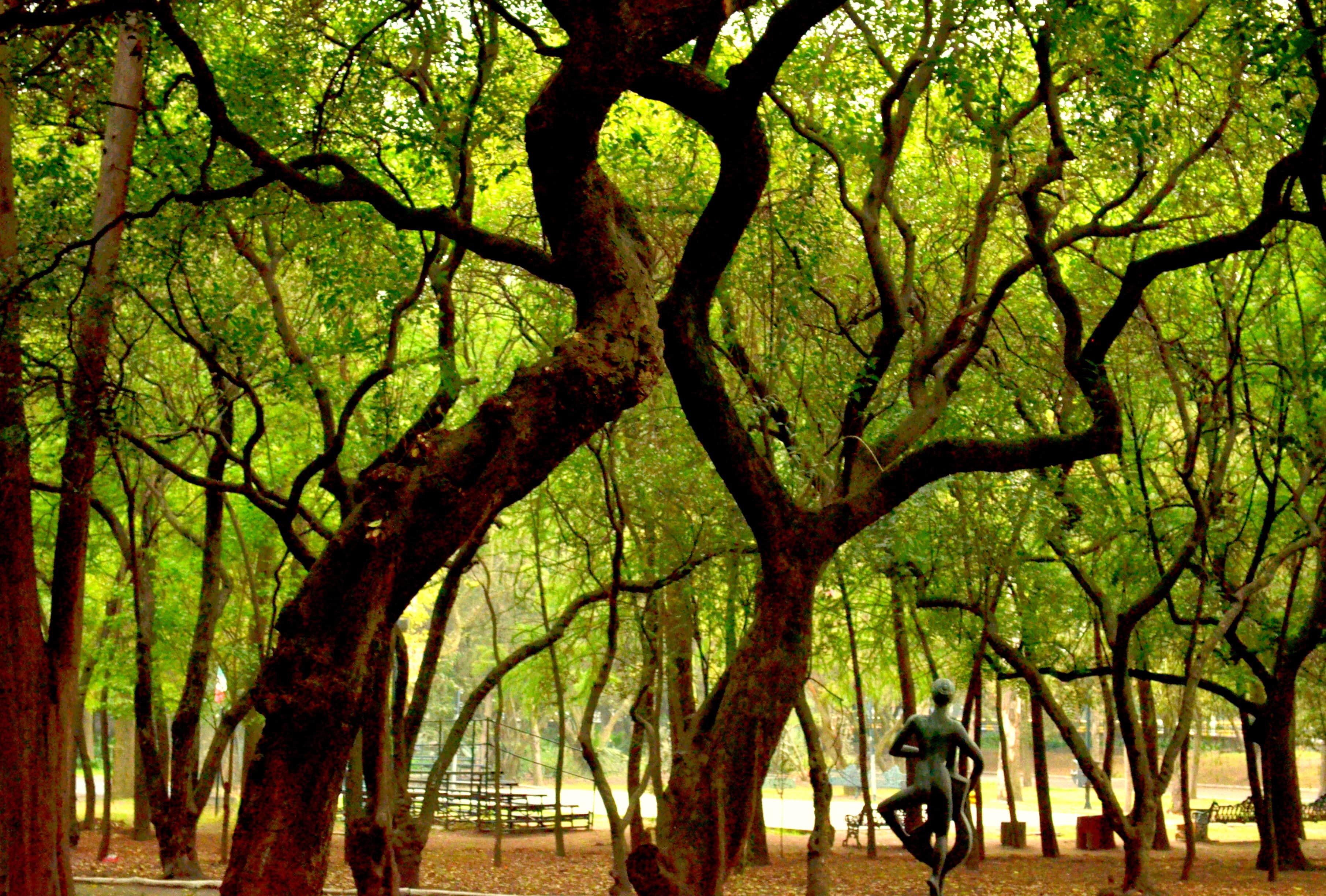 Spanning nearly 1700 acres, Chapultepec Park offers more than a respite from city life: it's filled with stuff to do! This park is packed with museums, an actual *castle*, botanical gardens, and a huge lake where visitors can rent a boat. Oh, and there's also an amusement park. In case you weren't already impressed.
Pro tip: Castillo de Chapultepec (the aforementioned castle) is worth a visit for the views it provides alone.
19. San Rafael: Mexico City's soon-to-be coolest neighborhood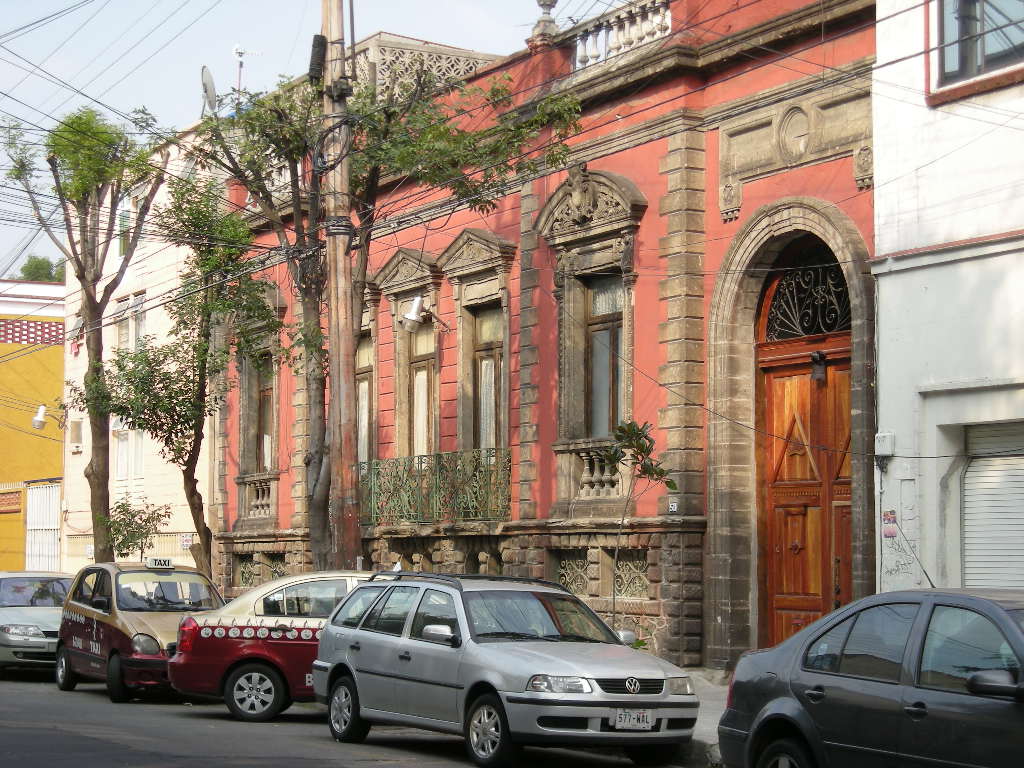 Like the nearby Juarez neighborhood, San Rafael has seen better days. But it's in the midst of a grand revival and is perfect for those who want to explore non-touristy areas of Mexico City. Less popular than Roma and Condesa, there are still tons of great bars, restaurants, and art galleries to check out here.
Pro tip: Although it's a bit off the beaten-path, San Rafael is still safe. Exercise normal caution—just like anywhere else. Or, chat with a local about best safety practices. Then, ask about finding comida corrida (basically Mexican tapas) in San Rafael's wonderful neighborhood market, Mercado San Cosme.
20. La Opera: Sip tequila in this historic Mexico City bar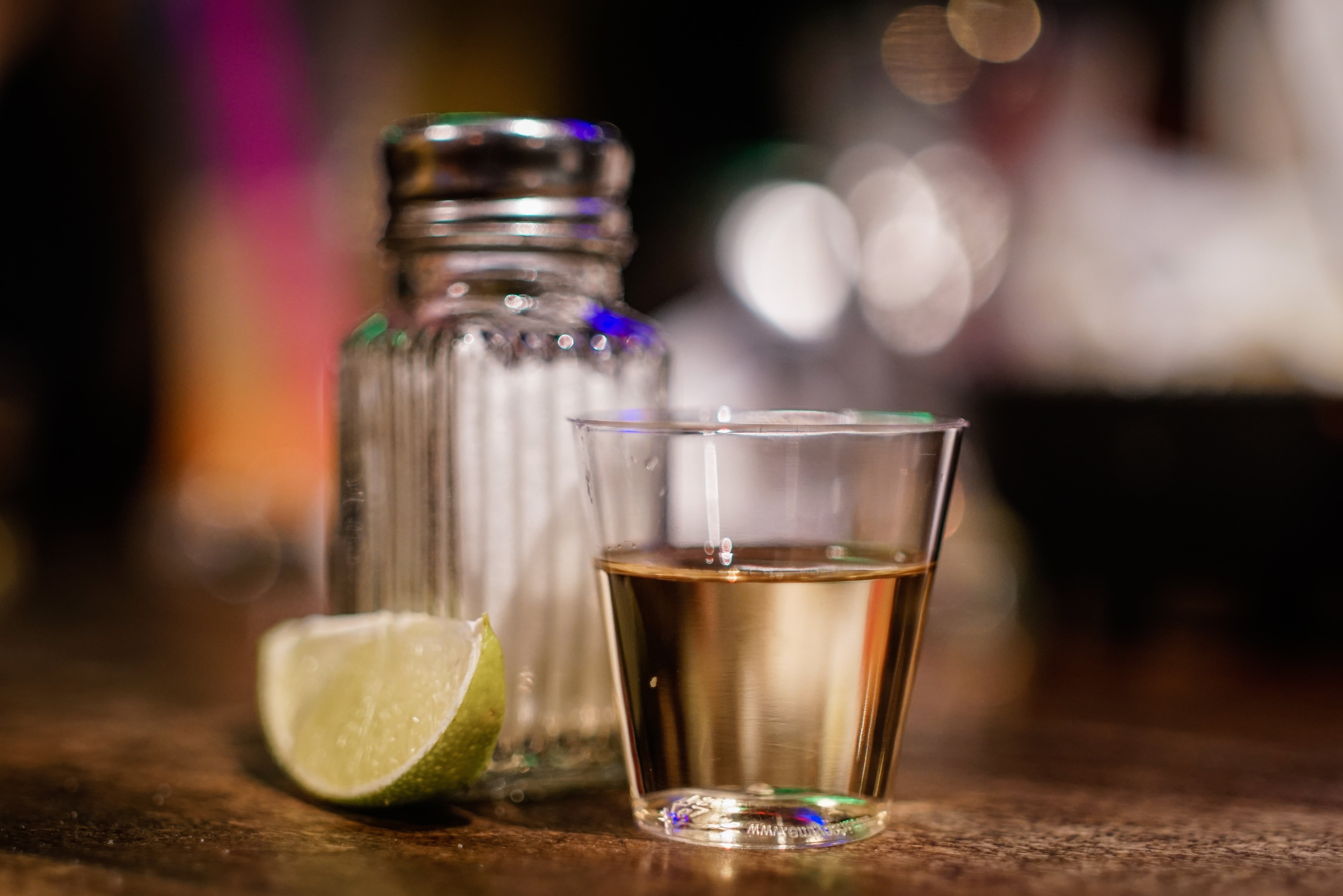 La Opera originally opened in the 1870s, and that'll be clear the moment you walk in the door. Order a good tequila, and ask the bartender to point out where Mexican revolutionary Pancho Villa once shot a hole in the ceiling.
21. Palacio de Bellas Artes: The gorgeous cultural core of Mexico City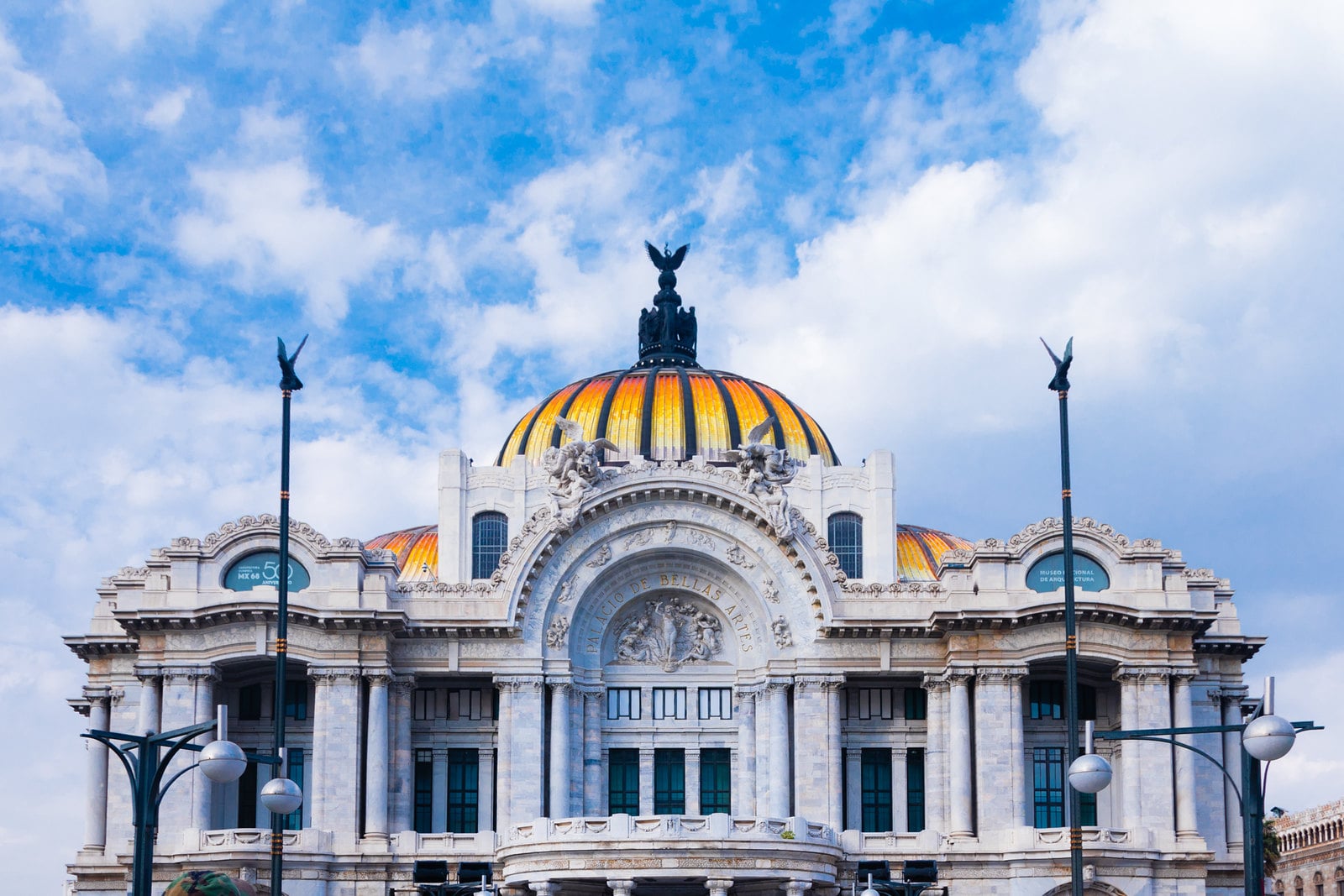 Palacio de Bellas Artes (the Palace of Fine Arts) is more than just a beautiful face (although it's has a *gorgeous* face). Visitors can explore the Museo de Arquitectura on the top floor, attend a classical music performance, or ogle at the incredible Tiffany glass "curtain".
22. Pasteleria Ideal: One of Mexico City's most spectacular bakeries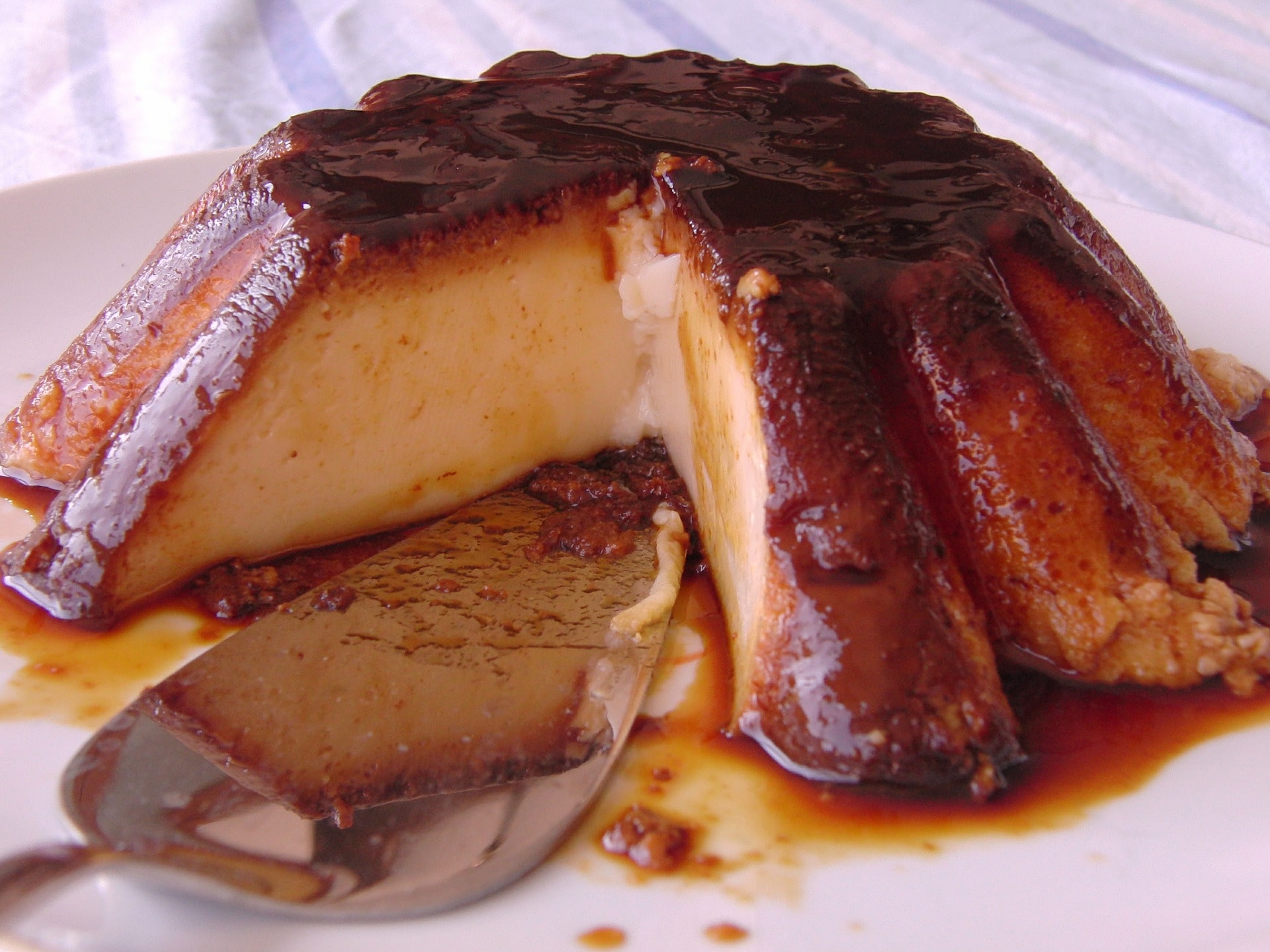 Voyagers take heed: snacking is an important part of any trip. Pasteleria Ideal has everything you could possibly want in that department, including a second floor where you can admire their elaborate, tiered wedding cakes. Having trouble choosing between the phenomenal pastries? Get some advice from a local.
23. Plaza Garibaldi: A perfect stop for some mariachi music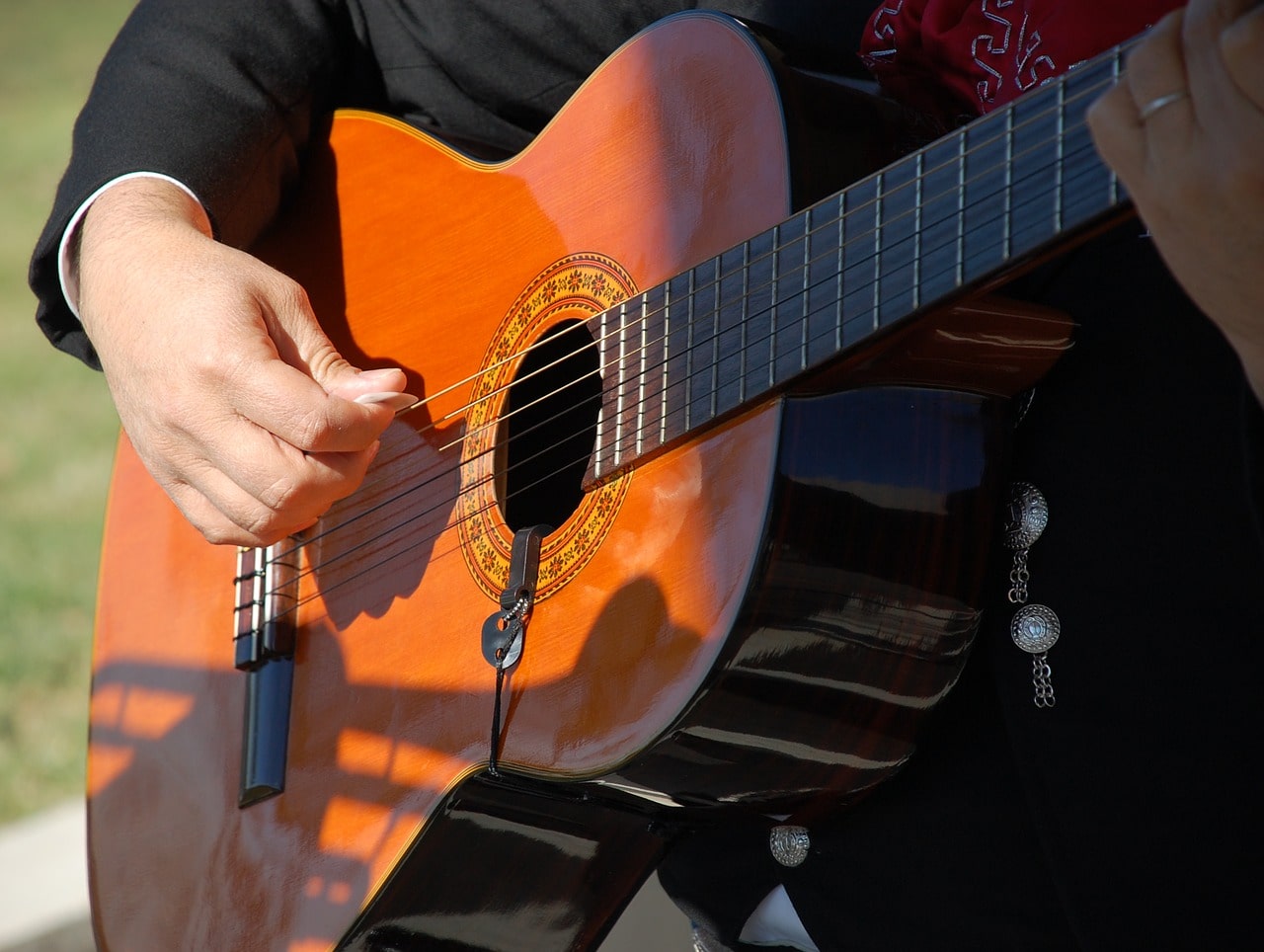 Plaza Garibaldi is one of the best places in the city to experience some Mexican mariachi music. A short walk north from the Palacio de Bellas Artes, there are a ton of restaurants, bars, and museums nearby, which makes this a happening part of town. Keep in mind that while Mexico City is safe on the whole, this part of town can get dodgy at night.
24. Museo del Tequila y Mezcal: A celebration of Mexican booze
Visitors who came to Mexico chasing their love of tequila will definitely want to stop in at the Museo del Tequila y el Mezcal—and so will everyone else! Take the museum tour (it includes samples!) to give yourself an immersive education on the history and production of tequila and mezcal. The tour ends on the museum's rooftop, which affords a gorgeous look at Plaza Garibaldi below and a chance to enjoy mariachi music from afar.
Pro tip: Although caution should be exercised in Plaza Garibaldi at night, the museum IS open late, until 10 PM or midnight depending on the day.
25. Museo Nacional de Antropologia: The largest museum in Mexico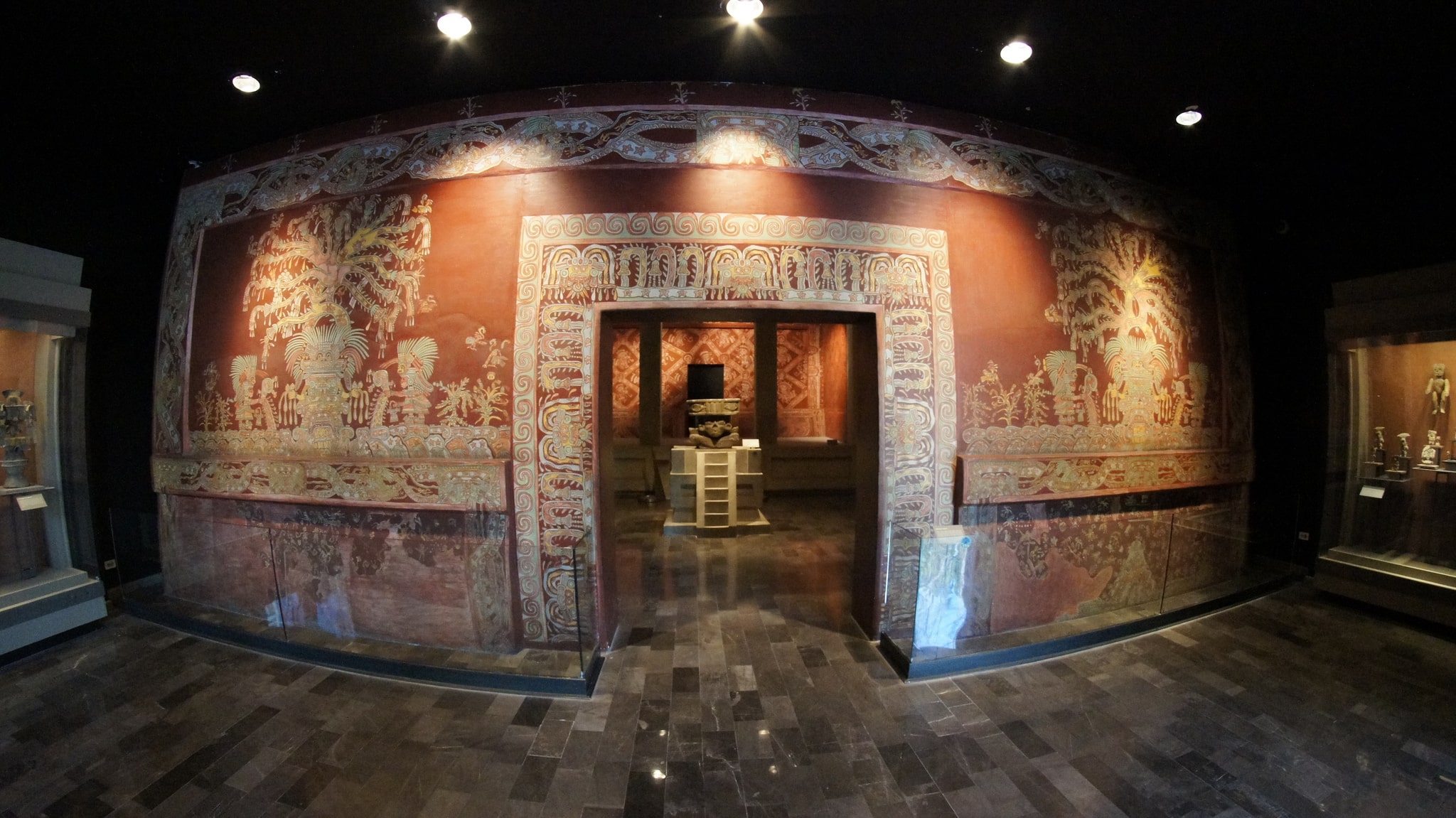 Among all of Mexico City's spectacular museums, the Museo de Antropologia is the shining star. Visitors could easily spend an entire day exploring Mexico's largest and most visited museum. With 22 rooms covering Mexico's pre-Hispanic past, there's a ton to take in. Literally— there are millions of archeological pieces to check out. Plus, the museum's beautiful architecture is a reason in itself to stop by.
Pro tip: The Museo Nacional de Antropologia is also closed on Mondays.
--
Ready to book your dream trip to Mexico City? We thought so. Before you do, make sure to chat with a travel expert who lives in Mexico City. They'll help plan any or all of your trip, and make sure you have fun and stay safe while seeing all of the city's hidden gems. Any questions? Feel free to message us! And don't forget to check out: