Mexico City's Polanco neighborhood has it all: incredible restaurants, out-of-this-world shopping, proximity to parks, and some of the best museums in town. We get into everything that makes Polanco amazing in this comprehensive guide including where to eat, where to shop, what to do, where to stay, and beyond.
We love Polanco, but for the real low-down on what makes this neighborhood so amazing, connect with someone who actually lives there. They'll have the best tips on where to stay, what to eat, and more—and they'll design an entire trip plan for *their* neighborhood based on *your* interests. Why see Mexico City like a tourist when you could see it like a local? Learn more.
Polanco Quick Facts
Polanco is where you want to stay in Mexico City if you love good shopping, amazing museums, and proximity to big parks and sites. Although Mexico City is safe, Polanco is considered one of the safest of all its neighborhoods. Posh, sleek, and glamorous, Polanco has a mix of modern architecture and classic Spanish colonial revival buildings. The combination of old and new gives this neighborhood an exciting, dynamic energy.
North of Chapultepec Park and just west of Centro Historico (home to many of Mexico City's most iconic landmarks) Polanco is centrally located, well-traveled, and within walking distance to many of our favorite Mexico City attractions. Basically, it's a fantastic place to stay.
Where to Eat: Polanco Restaurants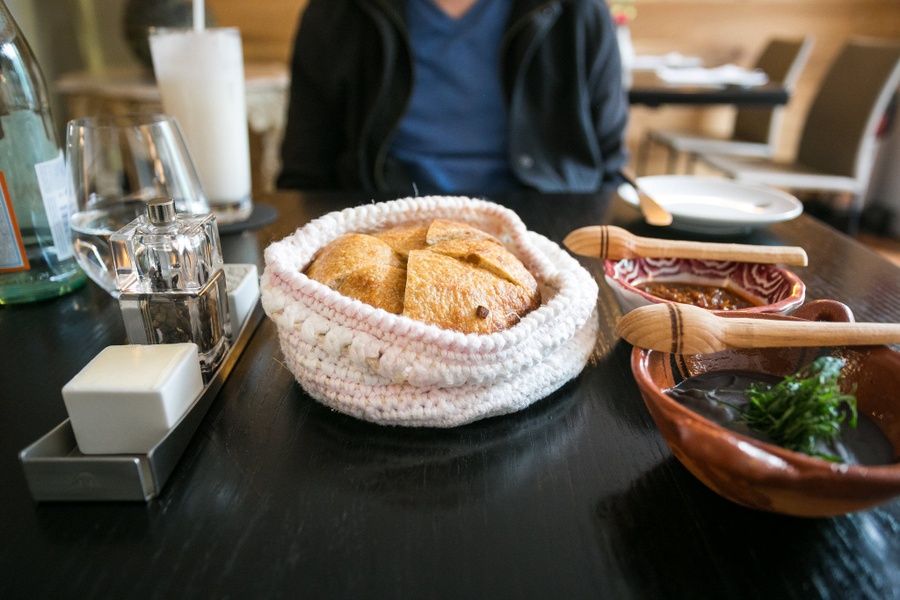 If you're wondering where to eat in Mexico City, Polanco is an excellent place to start. The neighborhood is home to two incredible restaurants: Quintonil and Pujol. Both regularly top lists of the world's best restaurants—so foodies, enjoy.
Of course, if you're hoping more for taco and tequila joints, you'll find plenty in Polanco as well. Just ask a local about their favorites for a real taste of local cuisine.
Pro tip: Polanco also contains some of Mexico City's best nightlife. You'll have a choice of slick speakeasies like the oh-so-cool Jules Basement, craft beer breweries like HOP: The Beer Experience, and more. (Psst: Getting some local advice is a good call here as well).
Where to Shop: Polanco Shopping
What you wear in Mexico City is important, especially in a fashion-forward neighborhood like Polanco. So if your suitcase seems to be lacking, you're in luck: Polanco has some of the best shopping in the city.
It's definitely fun to explore shopping options in Polanco—you'll have an incredible choice of boutiques to check out—but we recommend starting at Antara Fashion Hall. This ritzy, open-air mall is a great stop for some high-end shopping—or even just high-end window-shopping. Just keep in mind that while prices in Mexico City are generally advantageous for foreigners, shopping in Polanco can get pricey.
Pro tip: Where to stay in Mexico City may come down to your fashion sense. In Polanco, people often dress more formally than in up-and-coming neighborhoods like San Angel, or more "hipster" areas like Roma. For suggestions on which neighborhood in Mexico City best fits your style, just ask a local for their advice.
Where to Stay: Polanco Hotels
Wondering where to stay in Mexico City? Polanco may be chic, but you can find accommodations at all price points. Whether you're looking for amazing, cheap hotels or really swanky resorts, Polanco has plenty.
On the pricier side, the gorgeous Camino Real Polanco (priced at about $155/night) claims to be the choice of "presidents and kings." You'll also find a good deal at Residencia Polanco which, with its authentic simplicity, retails at only $65/night. So whether or not you want to travel to Mexico City on a budget, you'll definitely find something that works.
And if you're looking for an unreal place to stay in Mexico City, check out one of Pug Seal Polanco's incredible residences—themed around famous people like Edgar Allen Poe, they're unique and luxurious.
What to Do: Parks, Museums, and More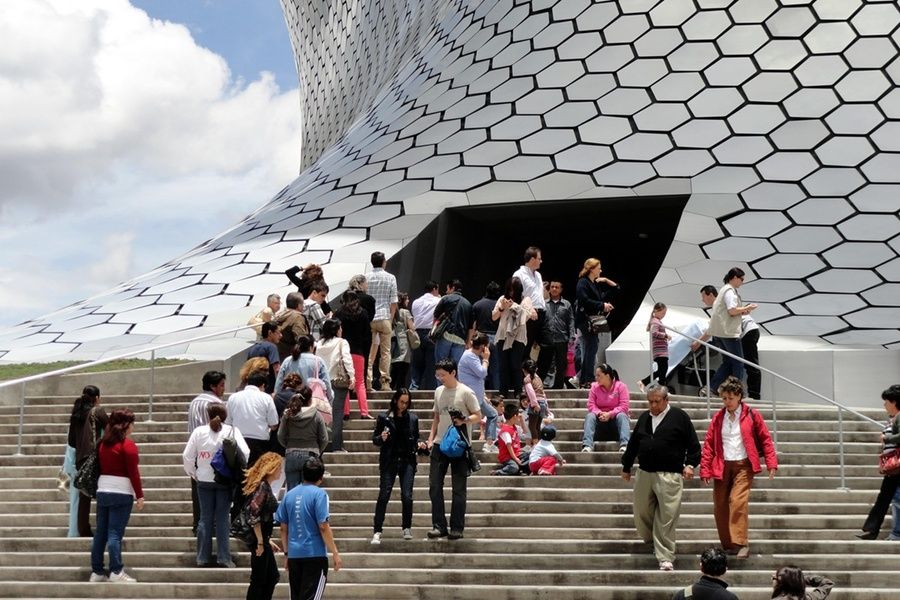 If your itinerary is heavy on museums and parks, Polanco is definitely where to stay in Mexico City.
When it comes to Mexico City's museums, you'll find two of the best in Polanco. Museo Soumaya, created by Mexican billionaire Carlos Slim, is a work of art itself—this silver, glittering, oddly shaped museum is one of Polanco's top landmarks. Free to visit, the art collection inside is also pretty incredible.
The second museum, the Museo Nacional de Antropologia (National Museum of Anthropology) is one of the most-loved in all of Mexico. Its display of pre-Hispanic artifacts is absolutely fascinating, and most people spend a few hours exploring the awesome compilation.
Polanco is also home to several of Mexico City's most amazing green spaces, including Chapultepec Park (Museo Nacional de Antropologia is technically within this grand park). Even if you only have 3 days in Mexico City, you're going to want to spend time exploring Chapultepec—aside from being a gorgeous park, it's full of many of Mexico City's must-sees.
As for what else to do in Polanco, well, that's a question best left to someone who actually lives there!
--
Where to stay in Mexico City if you love delicious food, chic shopping, and incredible museums? Polanco. Definitely Polanco. To get the most out of this dynamic neighborhood, connect with a Mexico City local. They'll design a custom itinerary based on your interests, budget, and travel style, so you'll see Polanco like a local—not a tourist. Questions? Send us a message!