You'll never run out of amazing things to do in Mexico City—just the time to do them in! From exploring adorable neighborhoods to checking out amazing sights to (of course) eating delicious food, here are 40 incredible things you need to do in Mexico City. Any questions after reading? Message us!
Want to explore Mexico differently? Have a local plan your trip.
#1: People watch in El Zocalo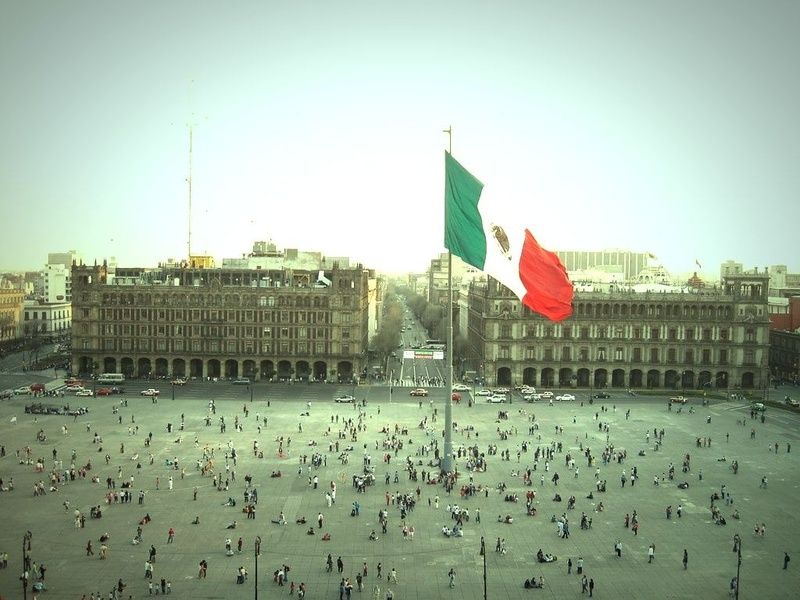 One of the absolute must-see sights in Mexico City is El Zocalo, the grand public square that functions as the city's beating heart. Not only do tons of important sights surround the square, but it's also the place for celebrations, demonstrations, and festivals—which makes it the coolest spot to people-watch in the city. There's always something happening.
#2: Spend an entire day exploring Chapultepec Park
The grand Bosque de Chapultepec (Chapultepec Park) is one of Mexico City's gems. The park is twice the size of New York City's Central Park, and Mexico City makes excellent use of all that space. Chapultepec contains nine museums, a zoo, an amusement park, a castle, tons of monuments and landmarks, and, of course, plenty of green space to stretch out and enjoy the day.
#3: Eat the original tacos al pastor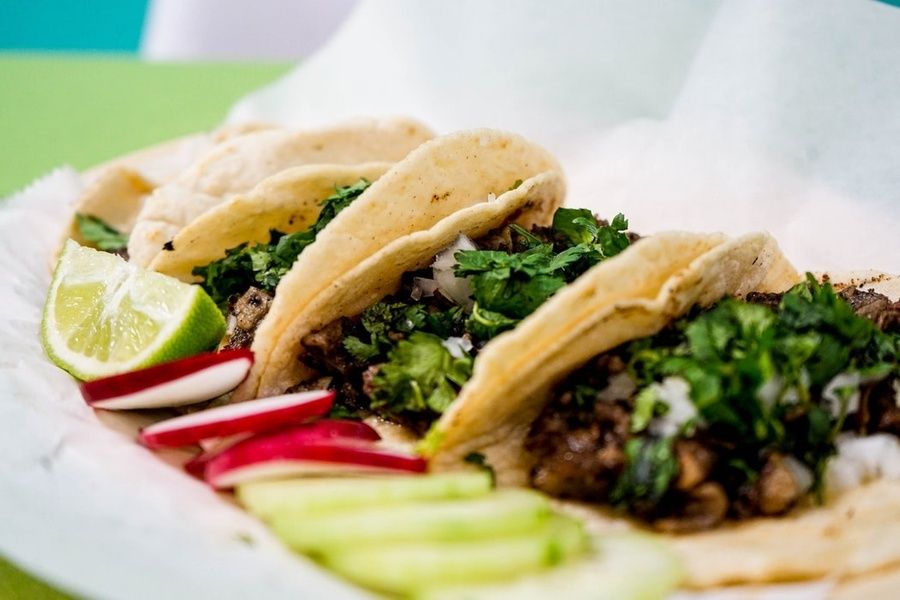 It's tough to know where to eat in Mexico City, especially for tacos—because they're all delicious! And though we'll leave the "where's-the-best" argument to the locals—and believe us, Mexico City locals do know all the best spots (especially under-the-radar joints that don't appear in glossy guidebooks)—we will say this: Tizoncito, in the Condesa neighborhood, is an excellent choice. Why? Tizoncito claims to have created Mexico City's original taco al pastor! And if you've never had al pastor (marinated, slow-roasted pork with pineapple)... what are you even doing with your life?
#4: Climb the pyramids at Teotihuacan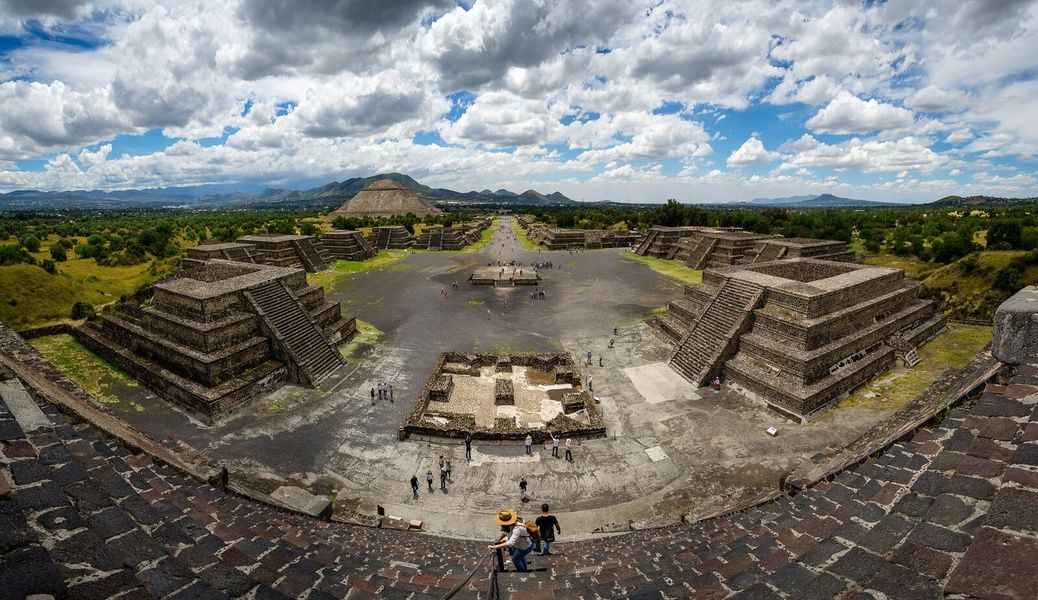 The Pyramids of Teotihuacan are about ninety minutes south of Mexico City and so worth the trek. The ruins are what remains of a once-bustling Aztec metropolis, an ancient city so grand that it was once the sixth largest city in the world. Today, visitors can climb up and down the Pyramid of the Sun (213 feet) and the Pyramid of the Moon (141 feet) and traverse the Avenue of the Dead.
Pro tip: Arrive early to beat the crowds, wear good walking shoes, and bring plenty of water and sunscreen! Have a local trip planner help with the logistics of getting to and from this awesome spot, as it can be a bit of a hassle.
#5: Treat yourself in posh Polanco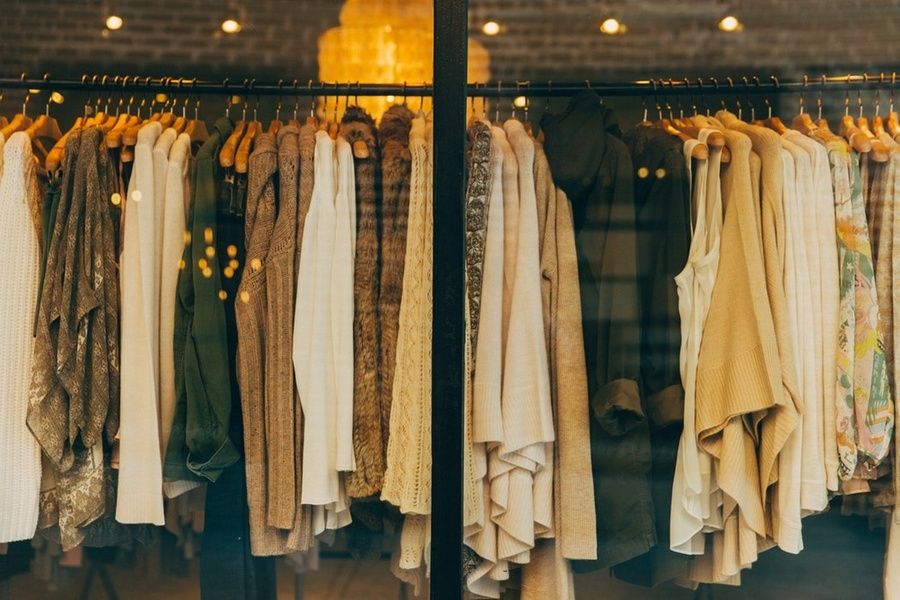 For those wondering where to stay in Mexico City to enjoy the finer things in life, Polanco is the answer. Polanco's streets contain some of the world's best restaurants, and the shopping selection at the Antara Fashion Hall is out-of-this-world chic. If you're looking for classy, Polanco is where you'll find it.
#6: Rock out to mariachi music at Plaza Garibaldi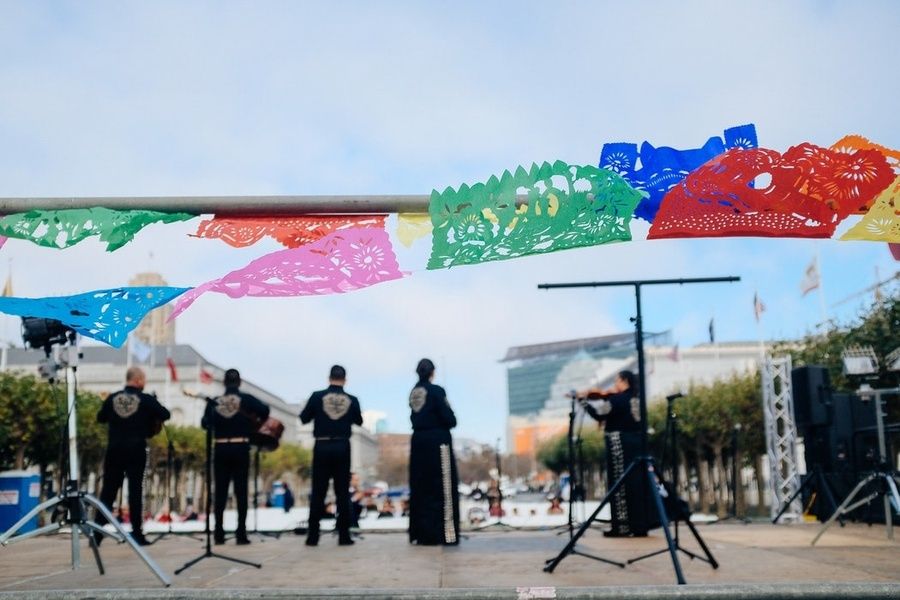 For a strong dose of mariachi music, head to Plaza Garibaldi. Just north of El Zocalo, this public square bursts to life (and into music!) once the sun goes down. Listen to the passing bands or, for a small fee, have a mariachi group strum you your own tune. Just remember: although Mexico City is safe, this part of town can get rowdy at night—so make sure to keep an eye on your belongings and call an Uber when it's time to go home (or on to your next nightlife adventure).
#7: Be awed by the Museo Soumaya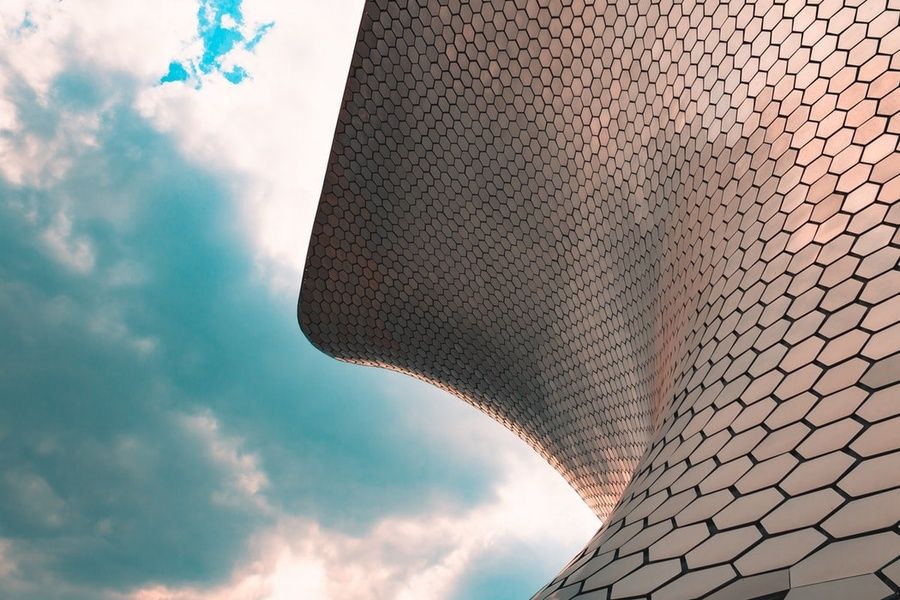 Museo Soumaya is definitely one of Mexico City's best museums, and not only because of the stellar art collection inside. It's a veritable landmark itself—covered in gleaming silver tiles, the museum literally shines. Inside, visitors have the opportunity to enjoy (for free!!) the equally bright collection of art: pieces from Auguste Rodin, Diego Rivera, and more.
#8: Satisfy your sweet tooth at Pasteleria Ideal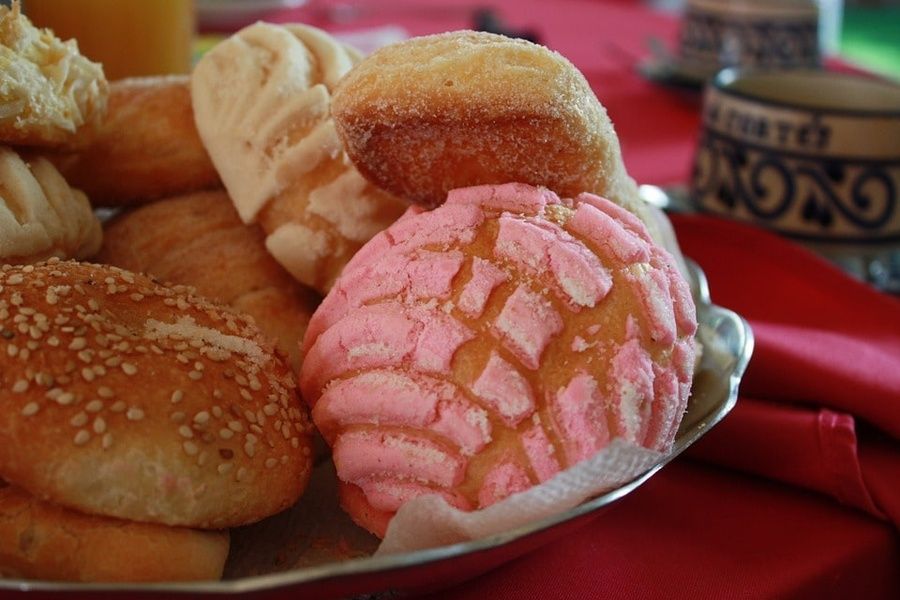 Pasteleria Ideal is a bakery that feels more like Willy Wonka's factory. There are tons of tempting sweets here—breads, cakes, cookies, pies, etc.—and as Mexico City prices are rather advantageous to foreigners, it's easy to indulge. Definitely don't miss the extravagant (display) cake room on the 2nd floor.
#9: Visit El Angel at sunset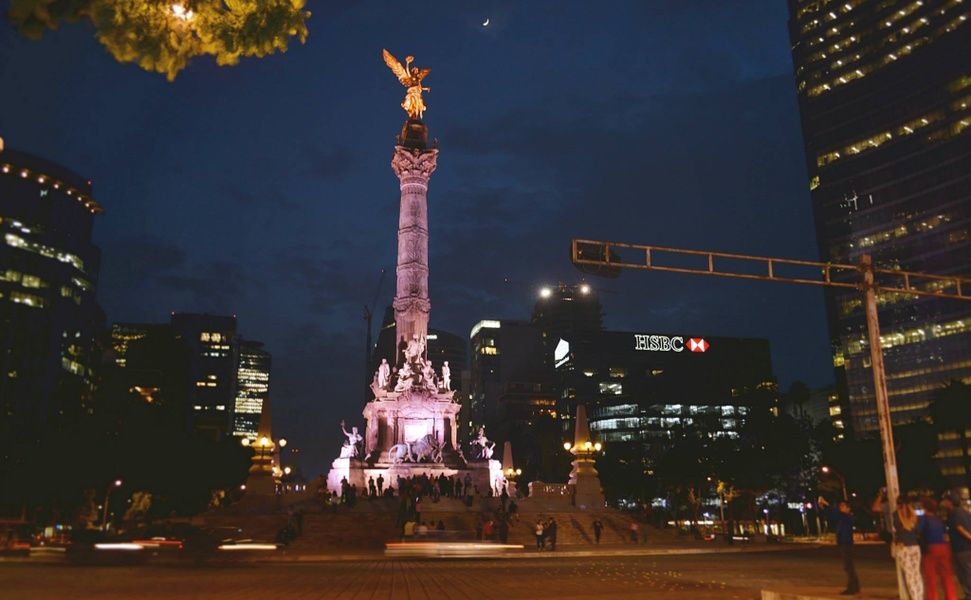 For a different kind of treat, check out the iconic El Angel de la Independencia monument as the sun goes down. Not only does this provide some incredible Instagram content (#sunset #CDMX #tripofalifetime), but it's also a gorgeous sight. At dusk the landmark looks incredible lit up—the golden angel at the top seems to glow amidst the busy Mexico City nightlife.
#10: Drink craft beer in Condesa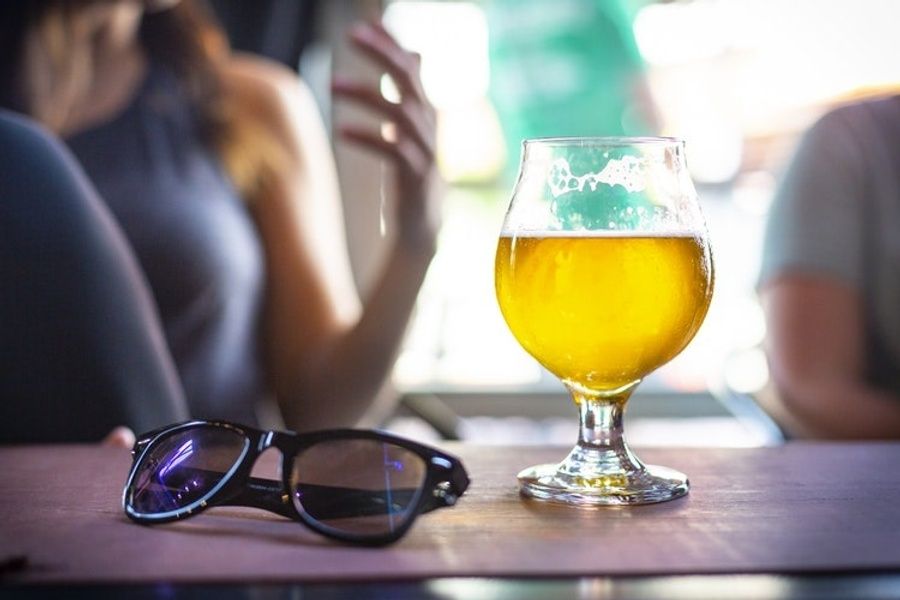 Mexico City isn't just margaritas—it's also home to a thriving craft beer scene. Condesa has some of the best craft beer places in town. Stop in at El Trappist for a mind-blowing bottle selection, and El Deposito for some delicious local choices. Or, chat with some Mexico City locals for other craft beer suggestions—in Condesa and beyond!
#11: Get artsy at Museo Frida Kahlo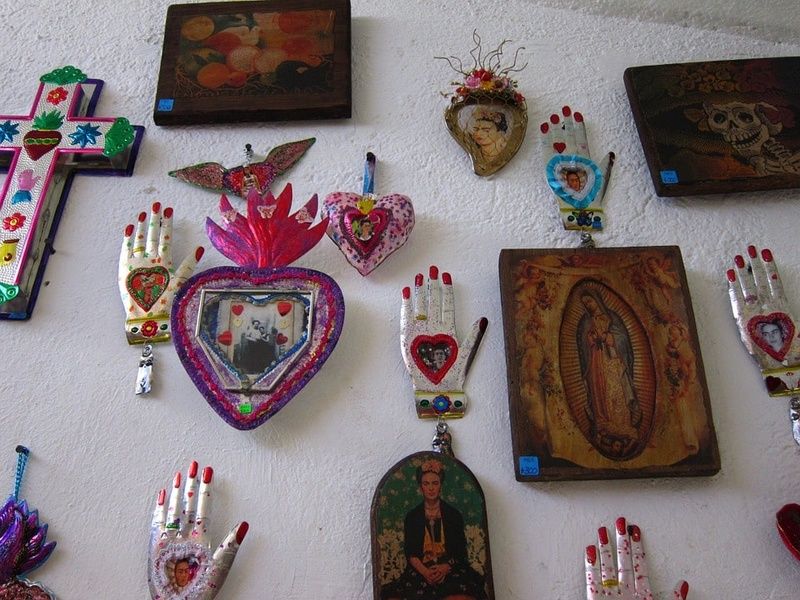 The Museo Frida Kahlo is one of Mexico City's favorite tourist attractions—and with good reason! Kahlo's "Blue House", tucked in the quiet neighborhood of Coyoacan, offers an intimate look at the life of one of Mexico City's most famous artists. Visitors can peer into her closet, check out her kitchen, and admire Kahlo's collection of Mexican folk art. This is a super popular spot, so buying tickets in advance is the way to go.
#12: Track down Diego Rivera's amazing murals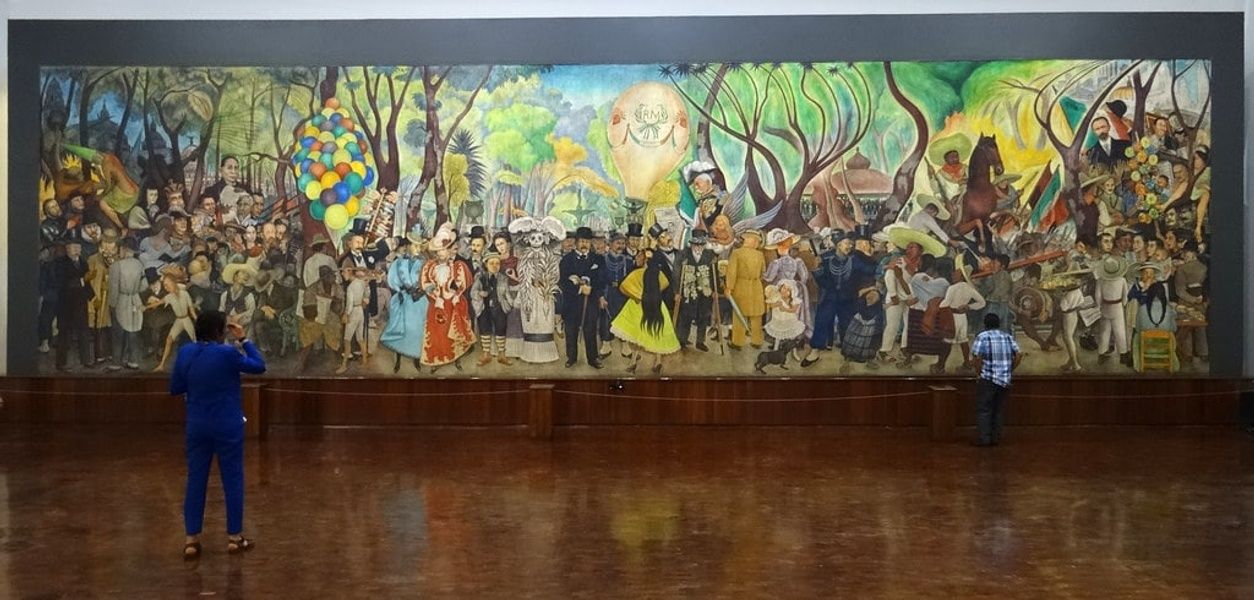 The murals of Diego Rivera are a colorful and important part of Mexican history and culture, and they definitely top any list of things to see in Mexico City. The most popular places to absorb Rivera's artistic genius are at the Palacio Nacional or at the appropriately named Museo Mural Diego Rivera (Diego Rivera Mural Museum).
Pro tip: Don't miss the murals at the Secretaria de Educacion Publica (Ministry of Education)—these murals are not as visited as the other sites but are just as profoundly awesome.
#13: Sample spirits at the Museo del Tequila y el Mezcal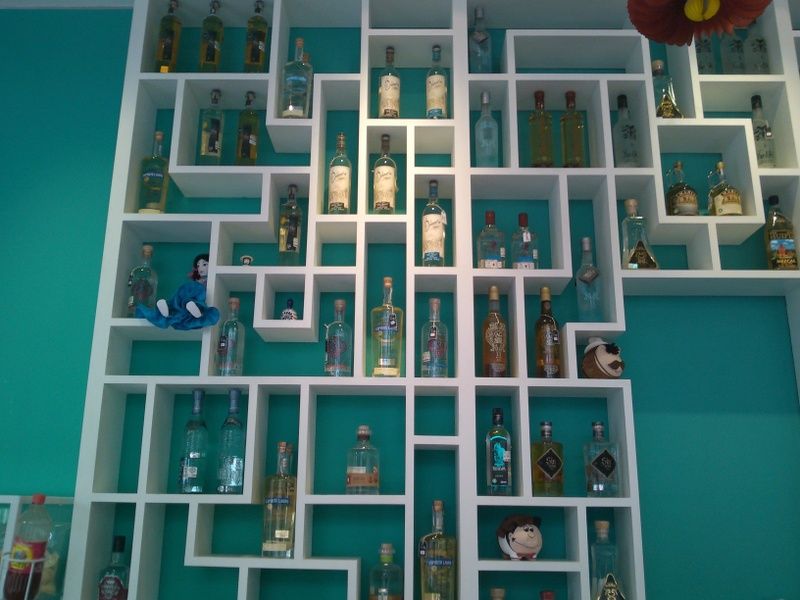 Mexico City has a lot of excellent museums, but the Museo del Tequila y el Mezcal (Tequila and Mezcal Museum) may be the most fun. The tour is awesome and filled with fun samples—plus, it ends on the roof, which provides a delightful view of the city and a chance to listen to some mariachi music coming from the adjacent Plaza Garibaldi.
#14: Look for the president at Palacio Nacional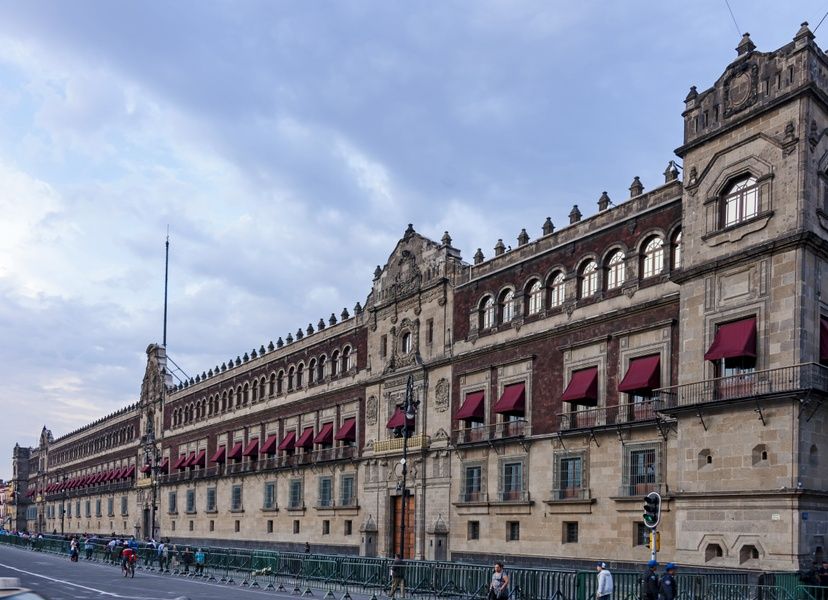 The Palacio Nacional isn't just full of Diego Rivera murals—it's also where the president of Mexico has offices! Alas, although visitors are welcome to visit Palacio Nacional's ornate halls and gorgeous courtyards, a presidential sighting is unlikely. That is, unless…
The president does make an appearance on the night of September 15th to mark the beginning of Independence Day celebrations! Regardless, Palacio Nacional is a great stop on any Mexico City itinerary.
#15: Admire the street art in Roma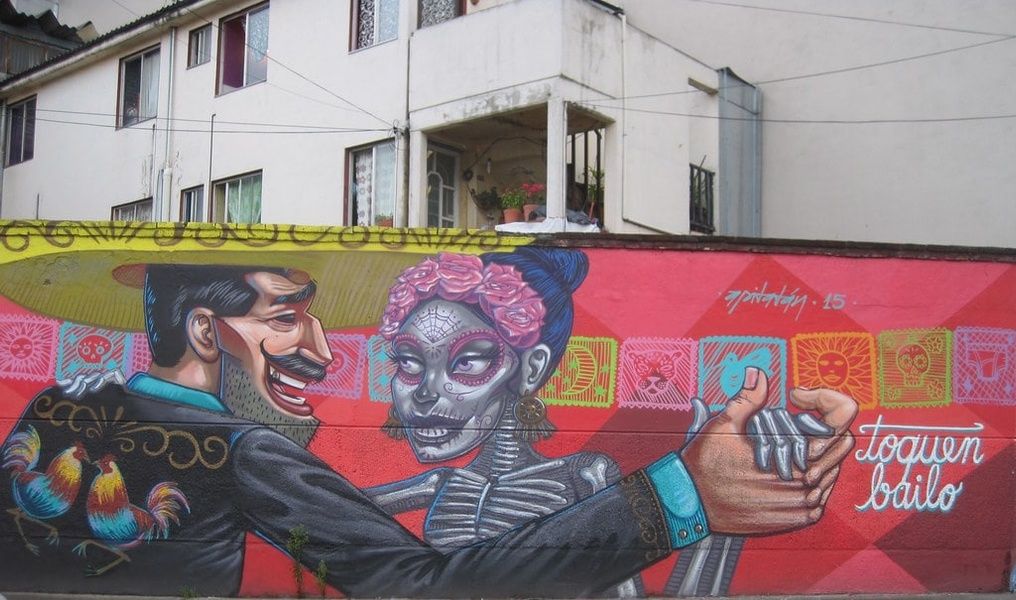 Street art is a natural extension of Mexico City's love affair with murals (hello again, Diego Rivera!) and the kaleidoscopic Roma neighborhood is an excellent place to track down the city's best. Visitors will see plenty of street art by wandering around Roma, but we'd recommend that you work with a Mexico City trip planner to create a custom walking map so you don't miss any of the coolest sights.
#16: Take in the view at Torre Latinoamericana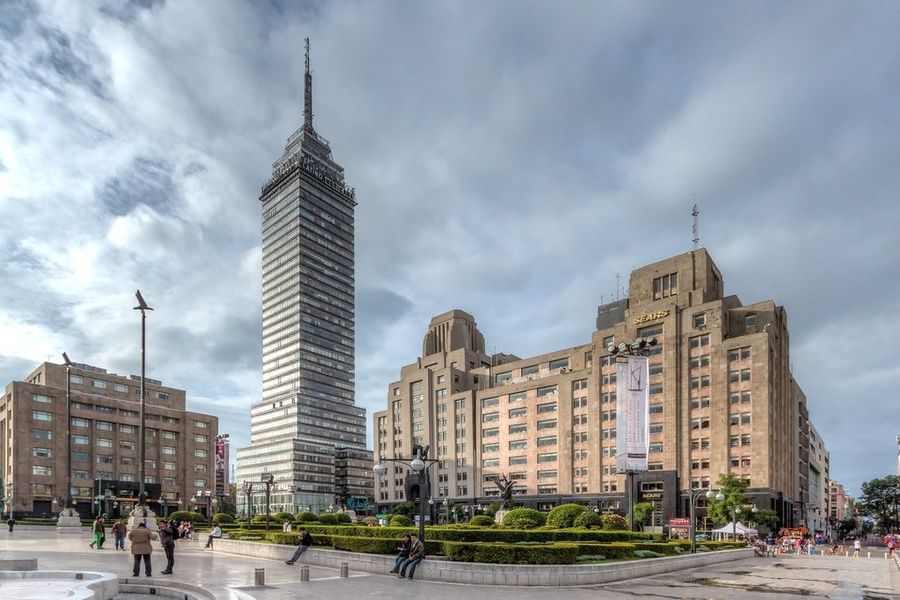 The view from the 44th floor of the Torre Latinoamericana is AMAZING. Seriously—for a killer 360-degree view of Mexico City, this is the place to go—it's spectacular by day and night!
Pro tip: Tickets to the observation deck aren't too expensive—less than $15 USD—but visitors can also go to the bar on the 38th floor for free.
#17: Dine on metro stop street food (but actually)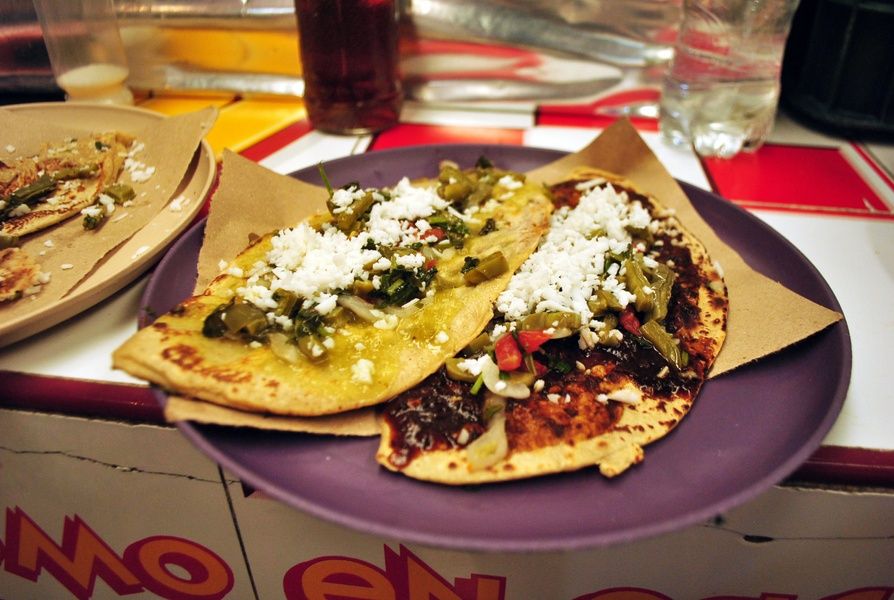 A metro station may sound like an odd place to get amazing street food (any weirder than oysters at Grand Central Station??) but believe us—the food stalls outside the Chilpancingo metro stop in Codesa are packed with some of the most delicious food in town. Definitely try tlacoyos (corn masa stuffed with meats, cheese, and veggies) and flautas (rolled corn tortillas) while in this neck of the woods.
Pro tip: Noshing on street food is a great way for solo travelers in Mexico City to sample local cuisine and stay below budget.
#18: Go back in time at Templo Mayor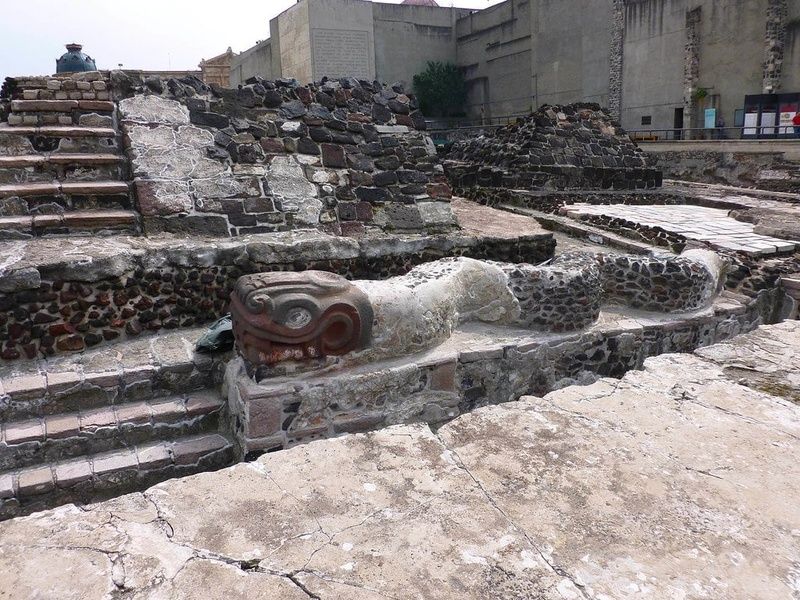 Templo Mayor is an awesome representation of Mexico City's complicated history—this active archeological site, which was once Mexico City's main Aztec temple, helps tell the story of Mexico's pre-Hispanic past. The museum is incredible and informative, and the ancient artifacts give a visceral sense of what life looked like in Mexico City hundreds of years ago.
#19: Climb the Monumento de la Revolución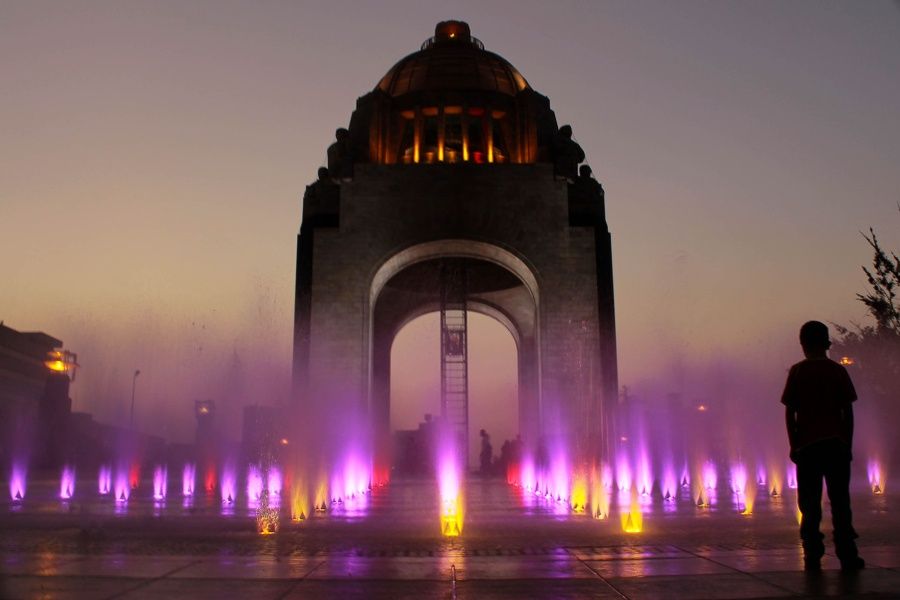 Mexico City has some pretty stellar landmarks, and the Monumento de la Revolución is among the coolest. Not only is it a powerful homage to Mexico's independence from Spain, but it's also interactive! Visitors can cool off in the fountains out front (or simply enjoy the water/light display at night) and ride the Monumento's rad glass elevator to its dome for a great view of the city.
#20: Search for the Fuente de Tlaloc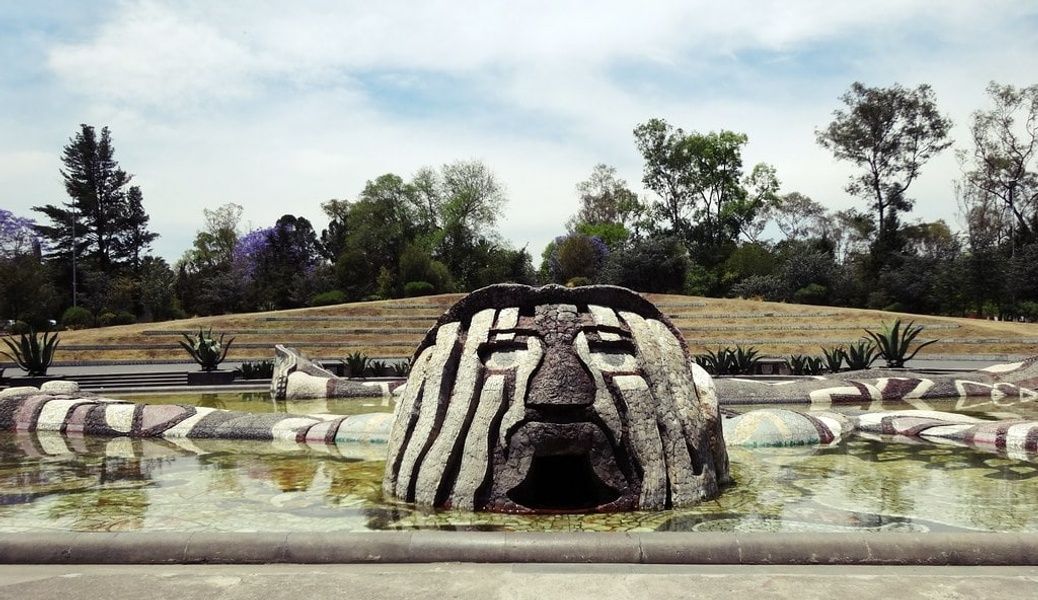 The Fuente de Tlaloc is one of the many cool sights spread across Chapultepec Park. This stunning green-and-white-tiled fountain, created by Diego Rivera, depicts the Aztec god of rain, Tlaloc (although he's best known for his murals, Rivera dabbled in other mediums as well). The Fuente de Tlaloc may be a challenge to find, but it's worth the extra effort. Find a local in Mexico City who loves parks as much as you—they'll point you towards all of Chapultepec's best spots.
#21: Get off the beaten path in Coyoacan
Forty minutes by metro from the center of town, Coyoacan offers a more relaxed vibe than some of Mexico City's other neighborhoods. The slow pace of life makes it a wonderful neighborhood in Mexico City to stay and an excellent place to visit. Viveros Coyoacan is one of Mexico City's chillest parks (tame squirrels!) and the Mercado Coyoacan (Coyoacan Market) offers tons of tasty tostadas.
#22: Take in the view at Catedral Metropolitana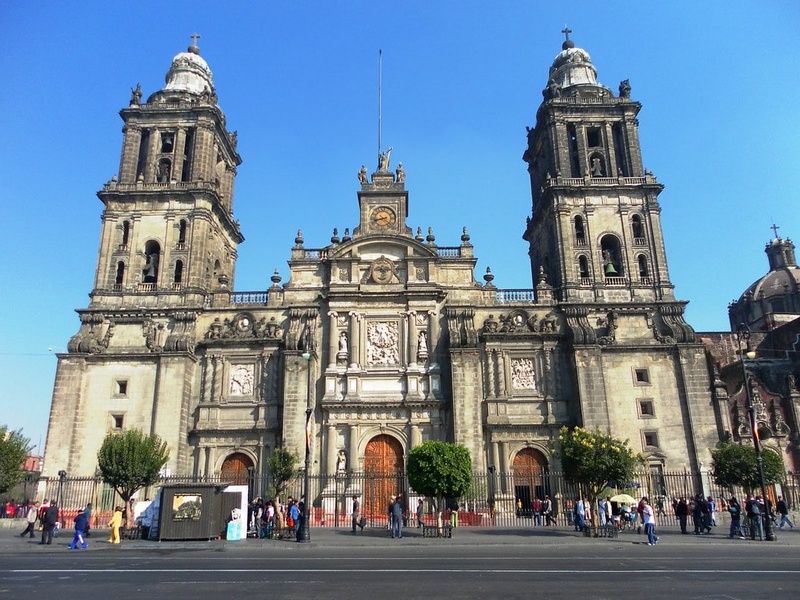 It's impossible to overlook the grand Catedral Metropolitana just north of El Zocalo. The cathedral is free to enter and certainly worth checking out—it's a stark contrast to Templo Mayor which, right next door, is literally in the cathedral's shadow.
For a treat, buy a ticket to access the Catedral Metropolitana's roof and bell towers. Then, climb the spiral staircase for a unique perspective of El Zocalo and Mexico City beyond.
#23: Indulge at one of the world's best restaurants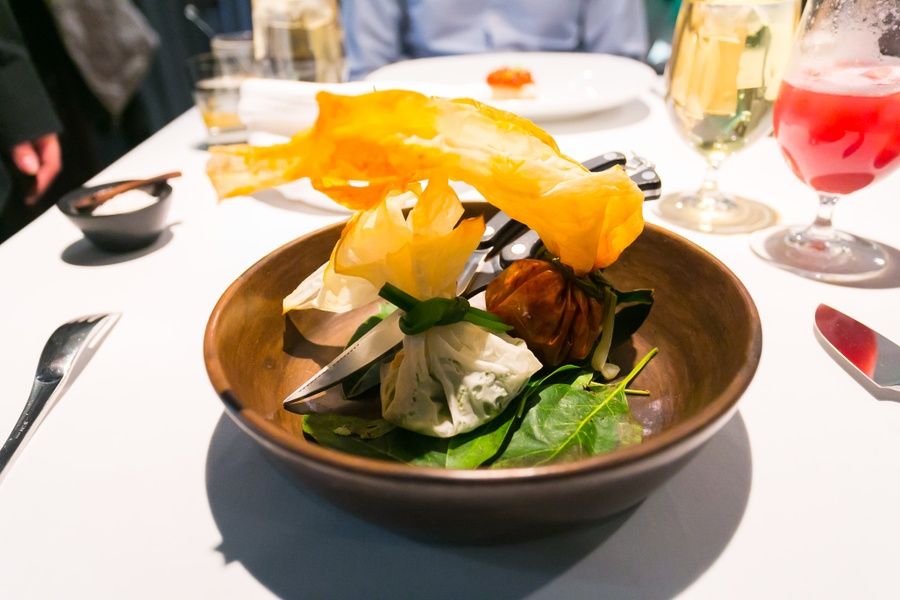 We've established that Polanco is posh. So, when in Rome, right? Make any stay in Polanco a classy one by eating out at one of its acclaimed restaurants: Pujol or Quintonil. Both have been featured as some of the world's best restaurants.
If you're looking for good food without the world-famous price tag, ask a Mexico City local about their favorite spots in Polanco.
#24: Map out an adventure on the Mexico City Metro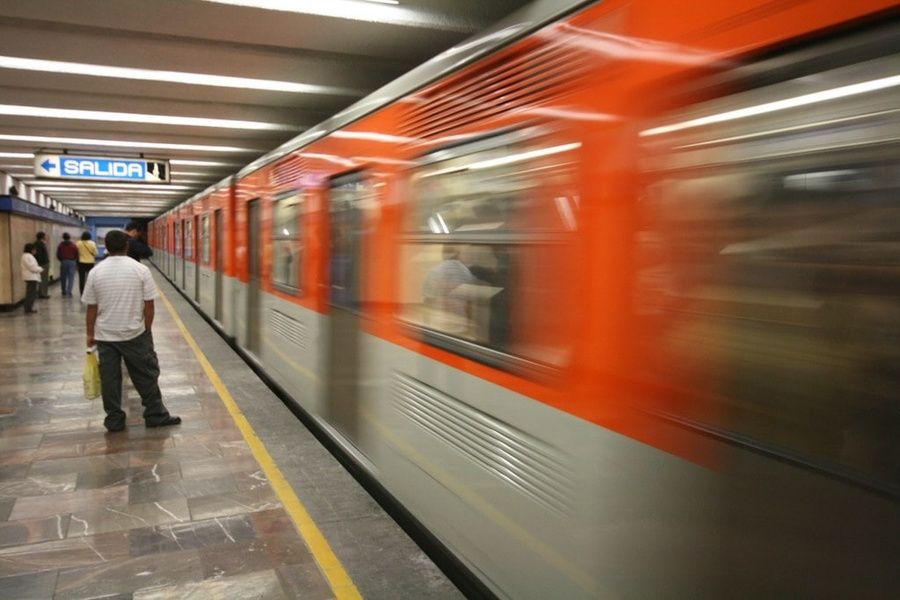 One of the most frequently asked questions about Mexico City is how to get around. During the day, feel free to rely on the extensive Mexico City Metro. Using the train is an easy (and cheap) way to get from point A to point B. Let the adventuring begin!
Pro tip: While the metro is fairly safe (aside from pickpockets, so keep belongings close) Uber is a better call for travel at night.
#25: Take part in the renaissance of Juarez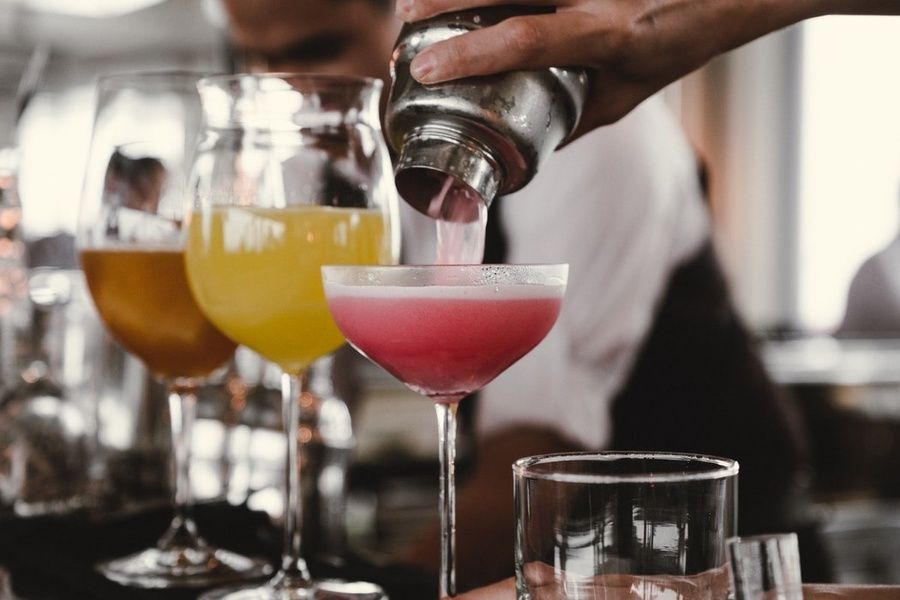 Filled with an eclectic mix of old and new, Juarez is definitely one of the coolest neighborhoods in Mexico City. The earthquake of 1985 ushered in some dark days for this part of town, but the Juarez of today is undeniably in vogue. Old mansions sit side-by-side with new restaurants, bars, and art galleries, which makes this a dynamic and thriving part of town. Check out the wildly hip Milan 44 for rooftop beers, green juices, sushi, and more!
#26: Chase color and history in Puebla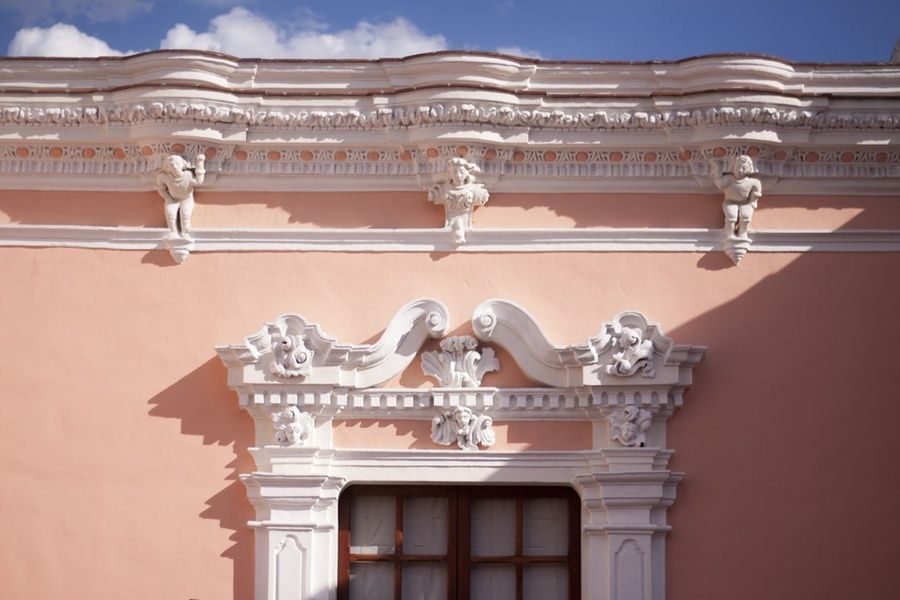 Ok, Puebla isn't in Mexico City, but this colorful nearby town is so worth the two-hour trek. Part of what makes travel to Mexico City so fun are the great day trips, and Puebla is an excellent destination in its own right. There are hundreds of churches to explore, shops selling Puebla's famous Talavera pottery, and, of course, restaurants offering dishes swimming in mole sauce—which was actually invented in Puebla!
#27: Ogle at the Grand Hotel de la Ciudad de Mexico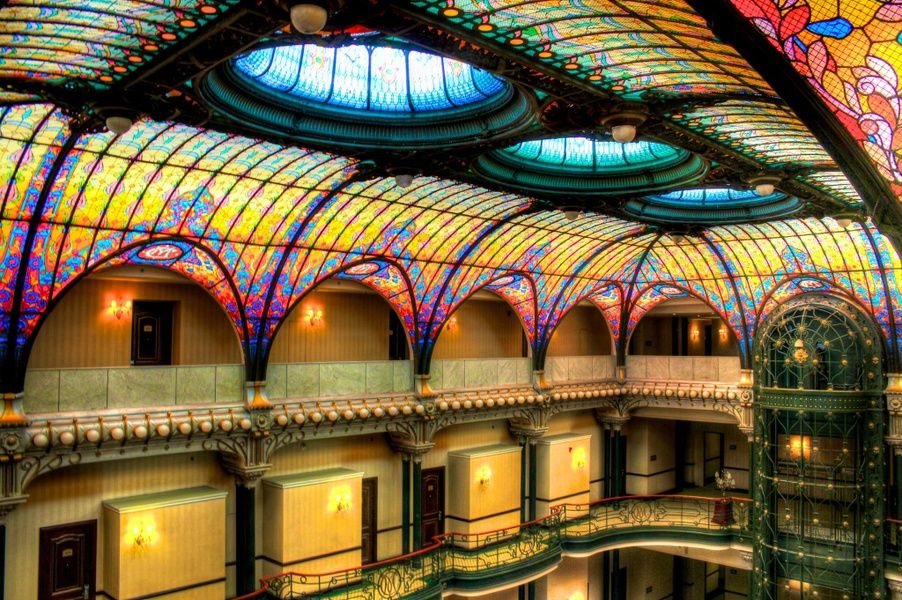 You don't need to stay at the Grand Hotel de la Ciudad de Mexico to enjoy its immense beauty. Pop in to ogle at the colorful Tiffany stained-glass ceiling in the lobby and absorb this awesome historic site—and we mean historic: the building has roots back to 1526!
#28: See mummies in San Angel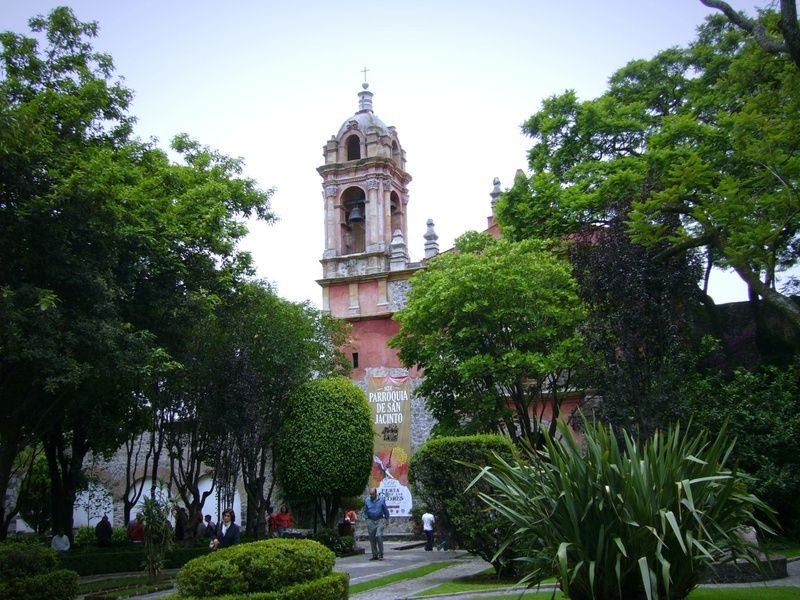 One of the more non-touristy things to do in Mexico City can be found in a former convent in the neighborhood San Angel: visiting with ancient mummies! Unlike the wrapped mummies of Egypt, these mummies were naturally mummified by San Angel's volcanic soil and "adopted" by its residents.
#29: Dog watch in Parque Mexico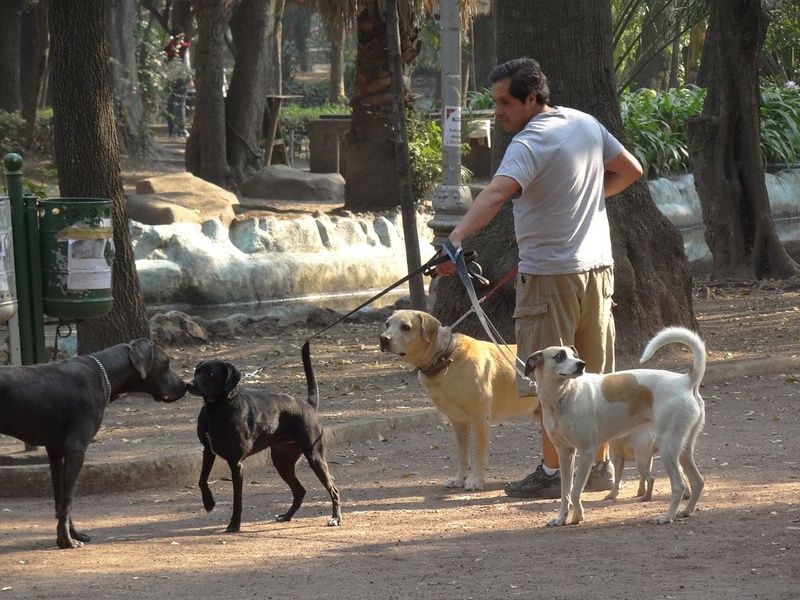 Delicious street food, great craft beer… could the Condesa neighborhood be more awesome?
Sí.
Spending an afternoon in Parque Mexico is a delightful way to unwind after a busy morning. It's full of trails and green spaces. Best of all, it's a favorite stop for Mexico City's canine population, making Parque Mexico the place in town for some top-notch dog watching.
#30: Have a delicious lunch at El Parnita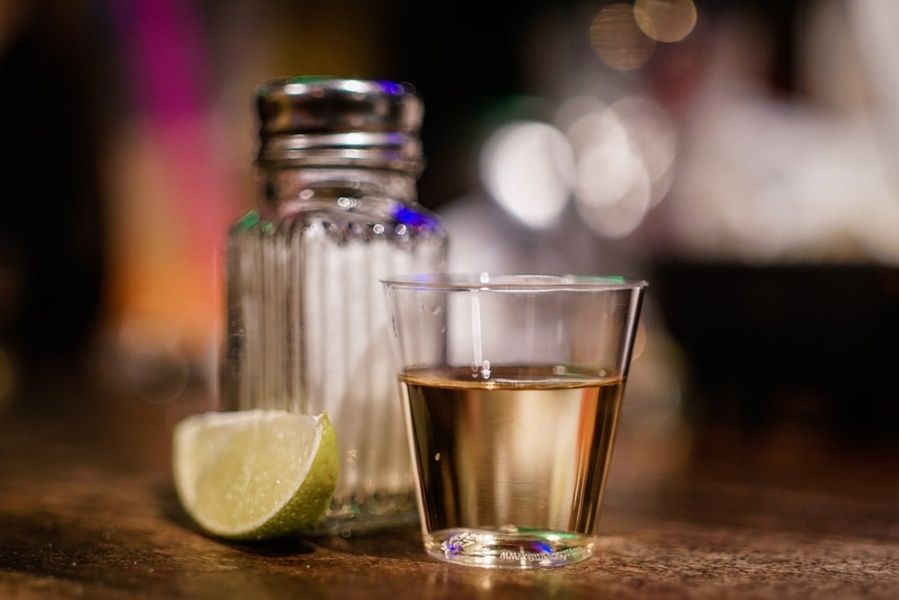 For a satisfying lunch in Mexico City, indulge in tacos and tequila at El Parnita (tequila at lunch? Hey, it's vacation!). This is one of the most popular lunch spots in Roma. Its menu is filled with Mexican fare that's on point. El Parnita gets packed, so ask a local to make reservations for a delicious meal.
#31: Go underground at one of Mexico City's amazing speakeasies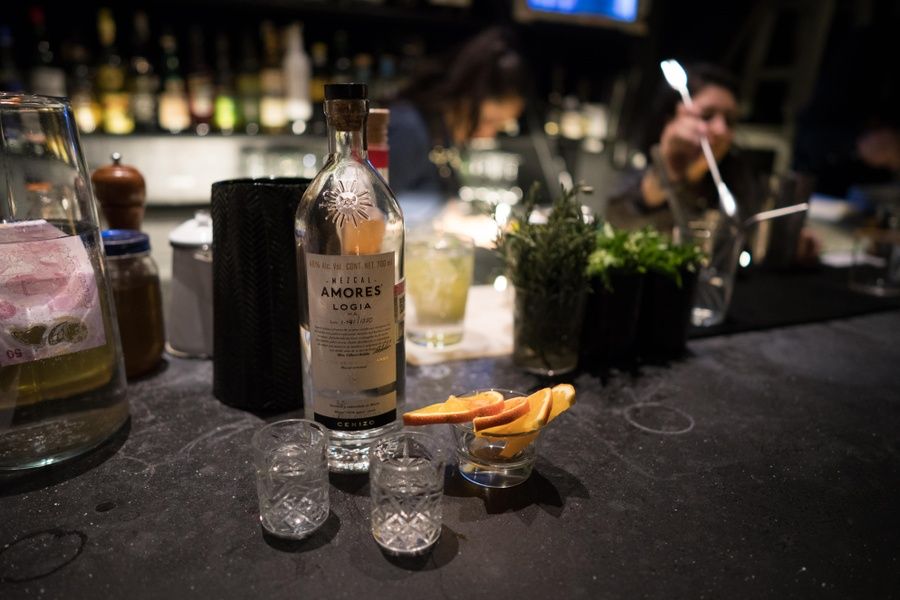 Mexico City is full of cool speakeasies—if you know where to look. The Hanky Panky speakeasy is so secret that visitors have to ask for directions to find it. And Jules Basement is a bar literally hidden behind a refrigerator door. Our Mexico City locals have tons of bar suggestions, speakeasy or otherwise, if you're interested in checking out the real Mexico City bar scene.
#32: Spend Saturday at Bazar Sabado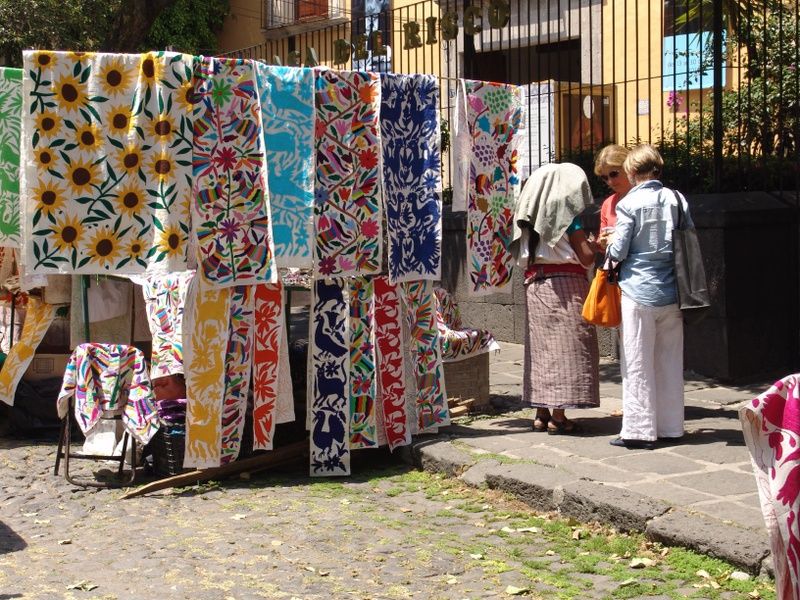 The San Angel neighborhood is more than just mummies. On Saturdays, it hosts one of the coolest markets in town—the mind-blowingly cool Bazar Sabado. San Angel is on the quiet side, but on Saturday, its Plaza San Jacinto roars into life. Visitors will find tons of stalls packed with local textiles, jewelry, ceramics, and more. It's a great place to stop for some authentic souvenirs.
Pro tip: Bazar Sabado is also known for its wonderful quesadillas! A perfect post-shopping snack.
#33: Nosh on tacos in Narvarte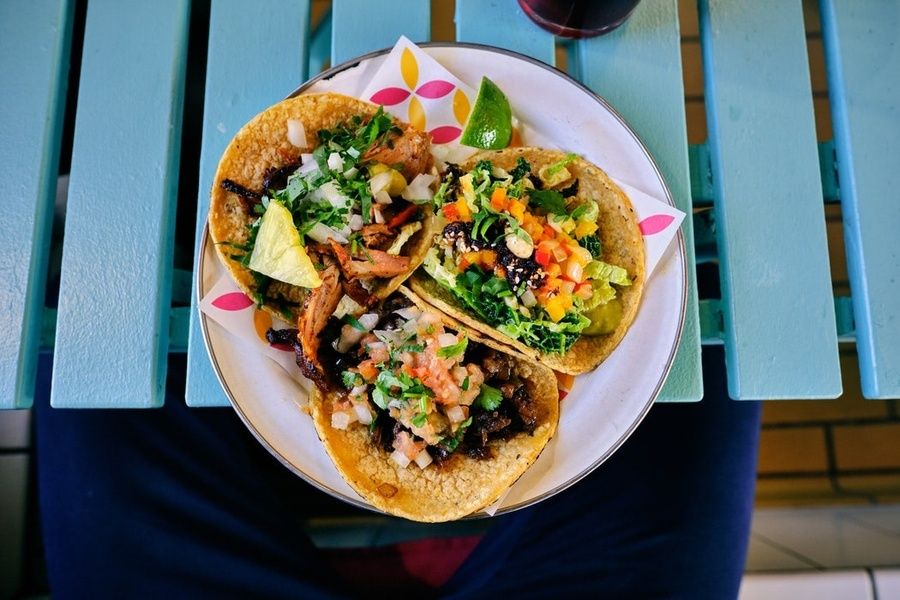 One of the best attractions in Mexico City for anyone who loves tacos (so—everyone!) is the taco traffic circle in Narvarte (seriously). The roundabout in the middle of the neighborhood is encircled by some great taco stalls, including the scrumptiously awesome Tacos Beto.
#34: Get creepy at the Island of Dolls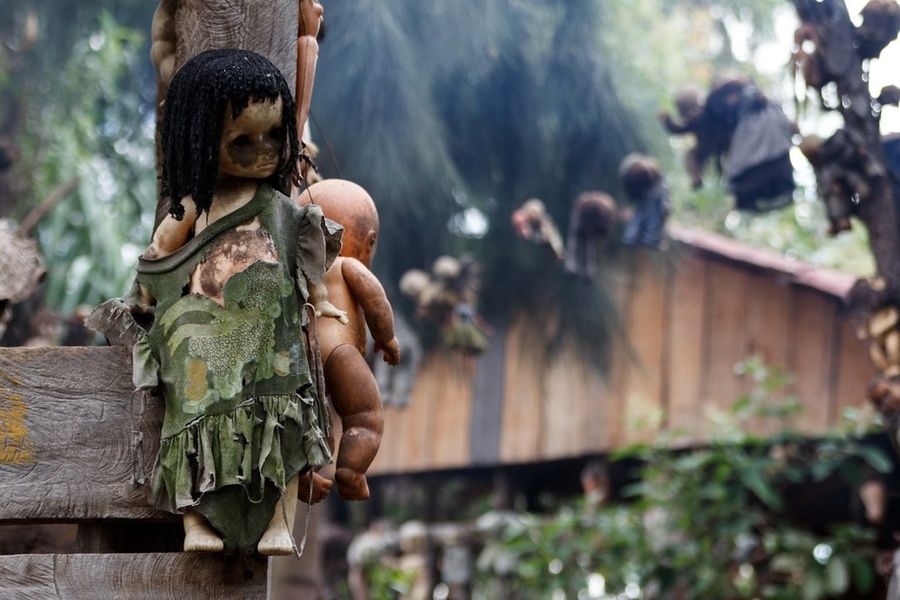 The Island of Dolls is a creepy sight in the middle of a more light-hearted attraction—the gorgeous and lively Floating Gardens of Xochimilco. Amidst the colorful canal boats, gardens, and live music is the spooky Island of Dolls—an abandoned island covered with eerie old dolls. Anyone can visit the island… if you dare...
#35: Enjoy a book lover's paradise at the Biblioteca Vasconcelos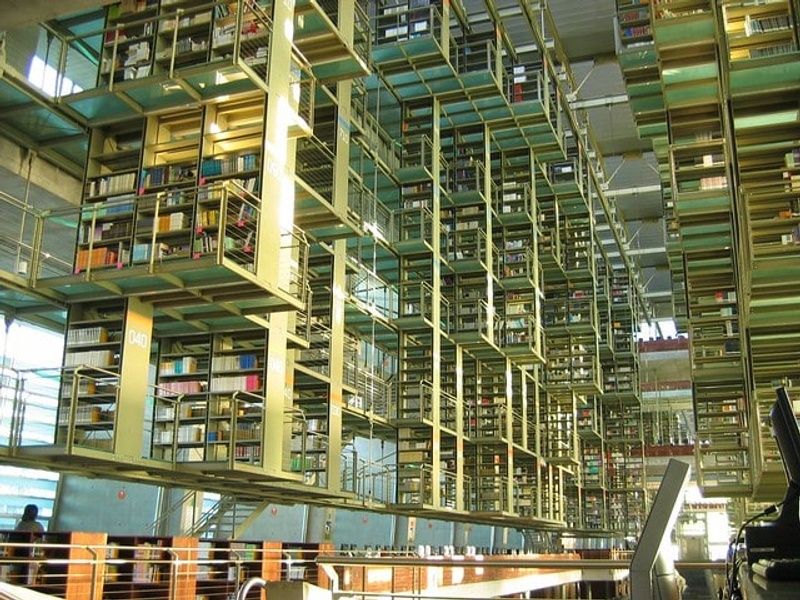 Biblioteca Vasconcelos (Vasconcelos Library) is a delight for book lovers and admirers of architecture alike. The building, full of transparent floors, is filled with story upon story of (well…) stories, and its innumerable nooks and crannies feel like something out of a dream.
#36: Party all night in Zona Rosa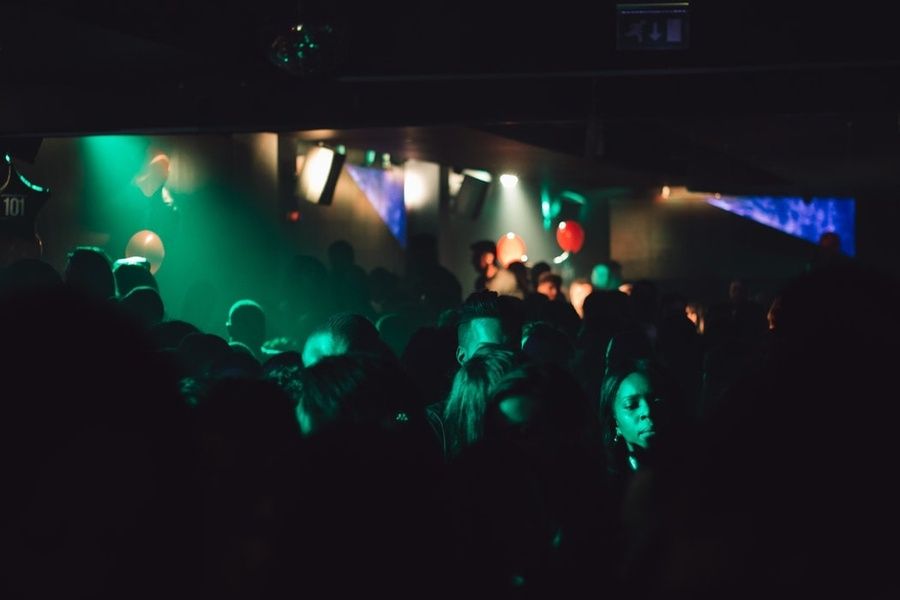 Tucked in the hip Juarez neighborhood, Zona Rosa is the spot in Mexico City for wild nightlife. The neighborhood is full of bars and clubs, and it's the LGBT core of Mexico City as well. While Mexico City as a whole is safe, Zona Rosa is super rowdy and wild—and pickpockets know it—so stay aware to keep safe. For a seamless experience, get some insider safety tips from a local!
#37: Wander through pre-Hispanic history at Museo Antropologia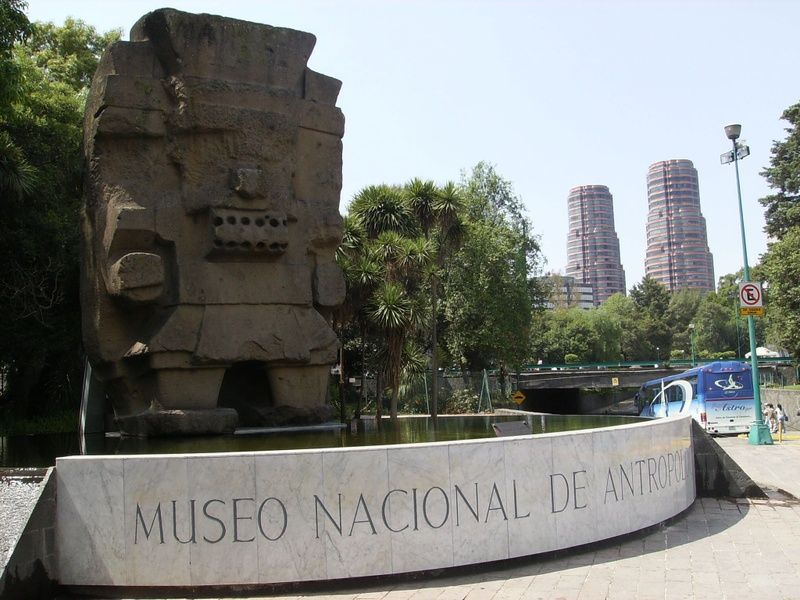 The Museo Nacional de Antropologia is the largest and most visited museum in Mexico. Its gargantuan collection contains thousands of pre-Hispanic artifacts, and visitors could easily spend hours exploring the museum's 23 rooms. One of its most famous artifacts is the Piedra del Sol—the Aztec sun stone—which visitors may recognize as the symbol on many peso coins.
#38: Sip tequila and look for bullet holes at La Opera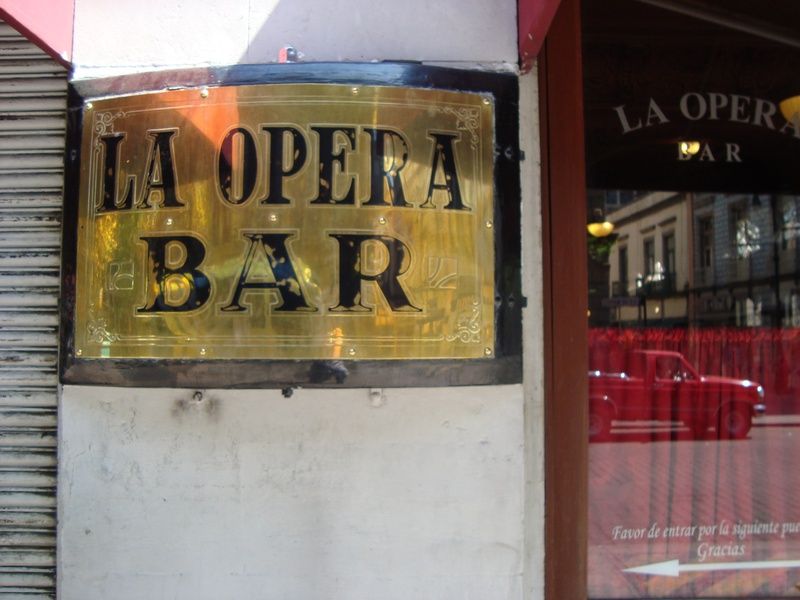 La Opera is a bar that expertly mixes tequila and Mexican history. It's been the place to sip Mexico's favorite spirit since the 1870s. And for the curious, waiters can point out the bullet hole in the ceiling left by Mexican revolutionary Pancho Villa.
#39: Find thrills in the mundane at Museo del Objeto del Objeto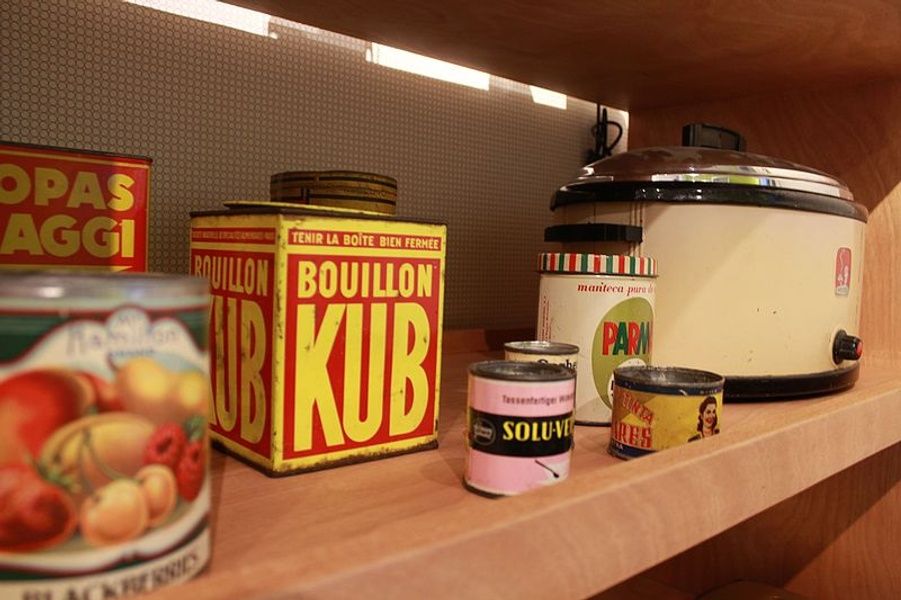 A museum about everyday objects may not sound interesting but believe us—the Museo del Objeto del Objeto (literally The Museum of the Object of Objects) is one of the coolest museums in town. Its display of everyday objects is mundane at its base—old soap boxes, soup cans, etc.—but seeing the collection all together gives visitors a strong sense of the human history of Mexico City.
#40: Plan your trip around a festival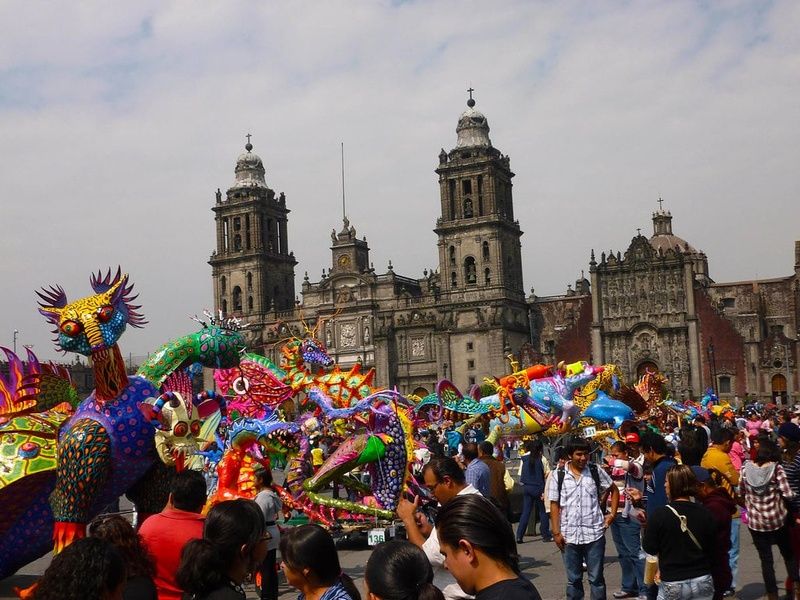 There really is no bad time to visit Mexico City. That said, festivals and celebrations can enhance any itinerary, and luckily, Mexico City is in the mood to party all year round. Between Cinco de Mayo and Dia de Los Muertos, there are tons of festivals to choose from! So what are you waiting for? There are tons of great options for flights to Mexico City.
--
Oh man, with these 40 things to do in Mexico City, you are *set*. To make your trip as fun and fulfilling as possible, connect with a Mexico City local for help creating your dream itinerary. Not only will they help you build a trip based around your interests and budget, but they'll also be available to help during your entire stay. Questions about getting started? Send us a message!