Want to get off the beaten track and experience something authentic? There are so many jaw-dropping places to visit in Mexico City, it's actually really easy. Here are 10 unusual-but-awesome things to see in Mexico City. Any questions after reading? Send us a message!
Want to explore Mexico differently? Have a local plan your trip.
#1: The Diego Rivera Murals at Palacio Nacional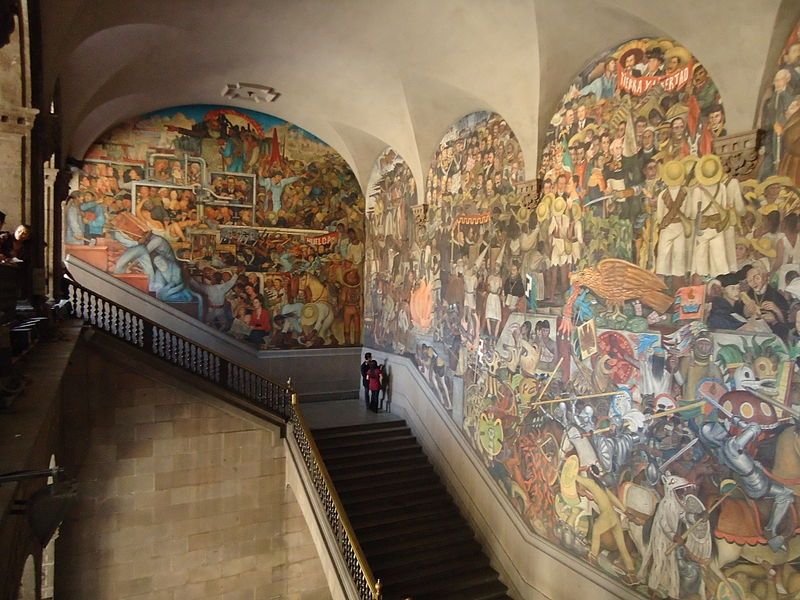 Palacio Nacional is already one of the top places to visit in Mexico City for its architecture and political significance (the president works there!). But beyond the period furniture and ornate courtyards, the Palacio also boasts Diego Rivera murals throughout the second floor. The murals depict the history of Mexico starting in the days of the Aztecs, are free to visit, and aren't often visited by travelers.
Pro tip: If you loved Diego's murals, check out more at the Ministry of Education, the Palacio de Bellas Artes, and at the Museo Mural de Diego Rivera.
#2: The taco roundabout in Narvarte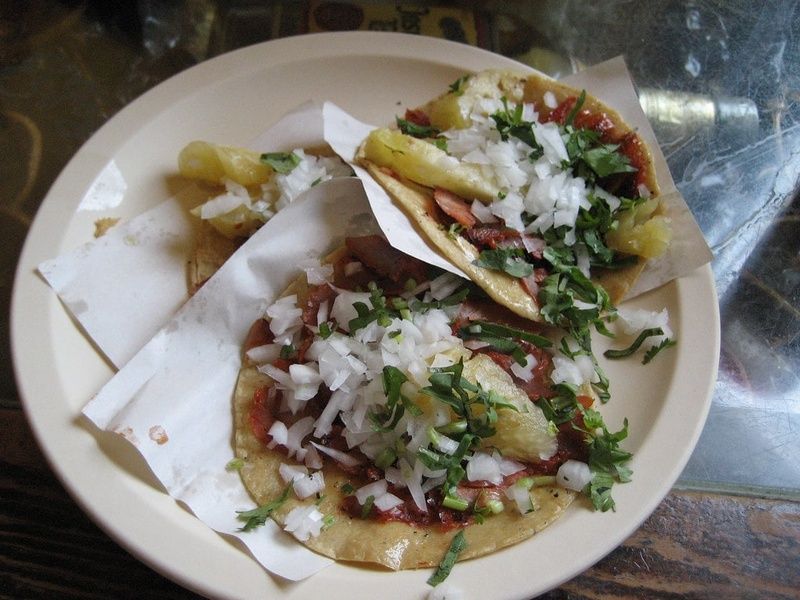 There are definitely some unusual and awesome places to eat in Mexico City. For proof, look no further than Narvarte. This often overlooked neighborhood has some of the city's best tacos—particularly at the Doctor Veritz traffic circle (glorieta), where taco vendors set up their stalls in the middle of the roundabout. There are a bunch of delicious spots here, so talk to a Mexico City local for recommendations on the best ones.
Pro tip: Don't miss out on one of Mexico's hottest and oddest dining trend: edible insects!
#3: The Museo de la Medicina Mexicana
There are a lot of museums in Mexico City (literally over 150) but if you want to get off the beaten path we'd recommend checking out some of the weirdest ones—and the Museo de la Medicina Mexicana (Museum of Mexican Medicine) is certainly among the weirdest in town.
Housed in the School of Medicine, this museum is definitely not for the faint of heart. Visitors can see preserved human embryos through every stage of development, wax figures portraying all sorts of graphic physical symptoms, and more nasty stuff you… probably didn't even know you wanted to see in the first place.
Plus it's free, which makes it a great stop on any Mexico City itinerary (if you have a strong stomach, that is). Unusual? Definitely. A good stop after lunch? Perhaps not.
#4: The Mummies of San Angel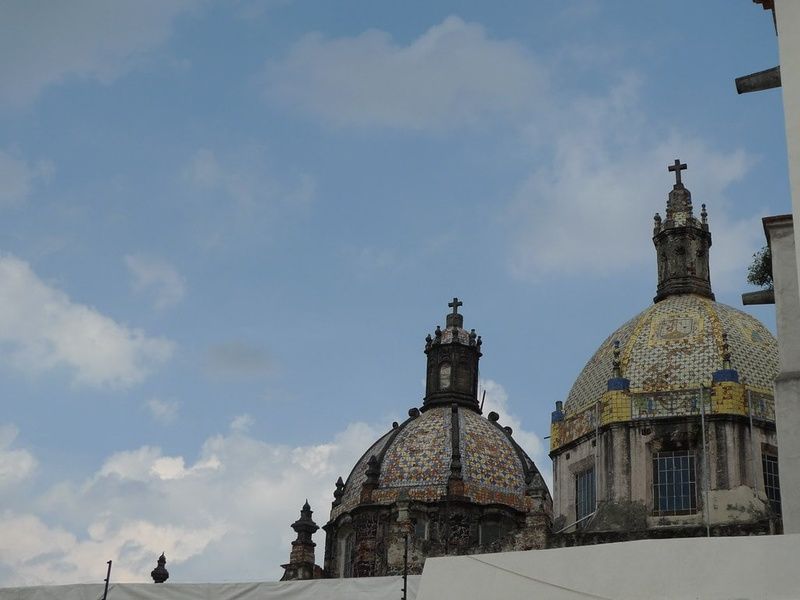 The old-world feel and laid-back nature of San Angel make it one of the best neighborhoods to visit in Mexico City—but it's also home to one of the weirdest attractions around, the Mummies of the Ex-Convento del Carmen.
In this old convent (nuns used to live there), you can say hello to San Angel's resident mummies. Yes, mummies. These bodies were naturally mummified by the area's volcanic soil (rather than wrapped like Egyptian mummies, so they're more decayed) before the citizens of San Angel "adopted" the mummies and placed them in velvet-lined wood and glass caskets where visitors can come to pay respects.
#5: The Museo del Juguete Antiguo Mexico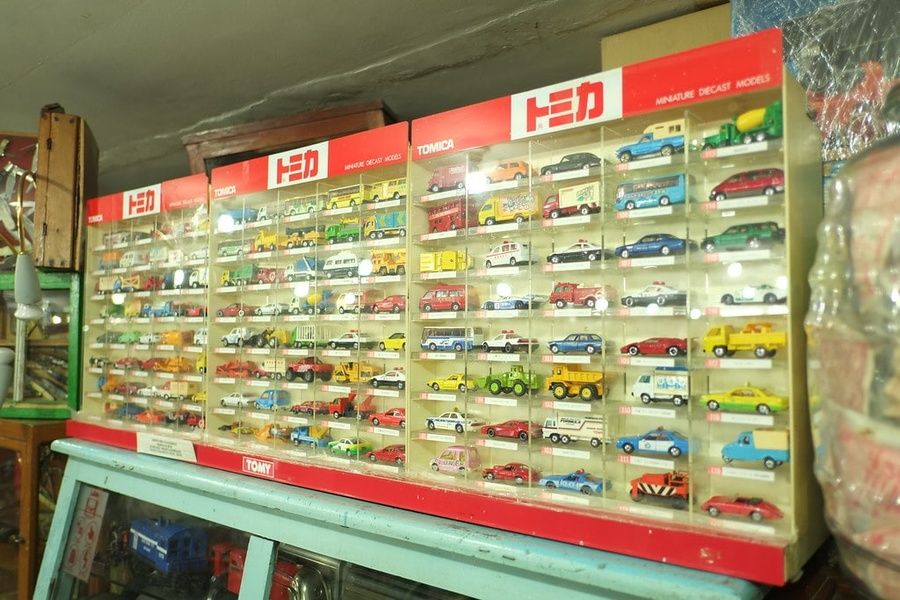 There's no bad time to visit Mexico City, and the rainy season is perfect for museum-seeking (especially if you have kids). This leads us to the Museo del Juguete Antiguo Mexico—The Old Toy Museum of Mexico. The museum houses the largest toy collection in the world, and it's absolutely delightful.
Pro tip: Ask a museum employee for access to the roof for an incredible view and to check out some exhibits on Mexican street art.
#6: The Cine Opera in San Rafael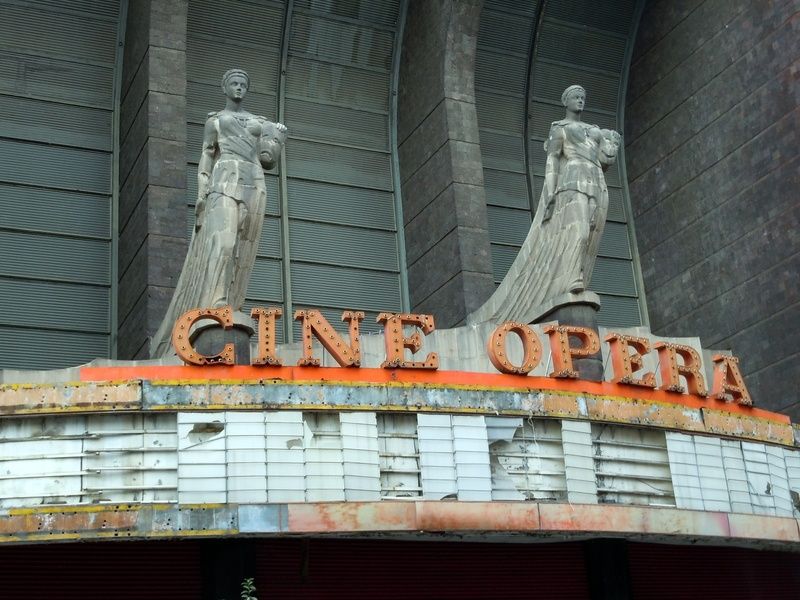 The Cine Opera in San Rafael was once one of Mexico City's most impressive movie theaters before the neighborhood got sketchy 50-some-odd years ago. And though San Rafael has since become one of the coolest places to visit in Mexico City, Cine Opera remains in the dark.
Now one of Mexico City's most obscure landmarks, Cine Opera is a great place to visit for those interested in abandoned buildings, anyone in love with old architecture, or for visitors who want to imagine the grandeur of this once magnificent place.
#7: The Fuente de Tlaloc in Chapultepec Park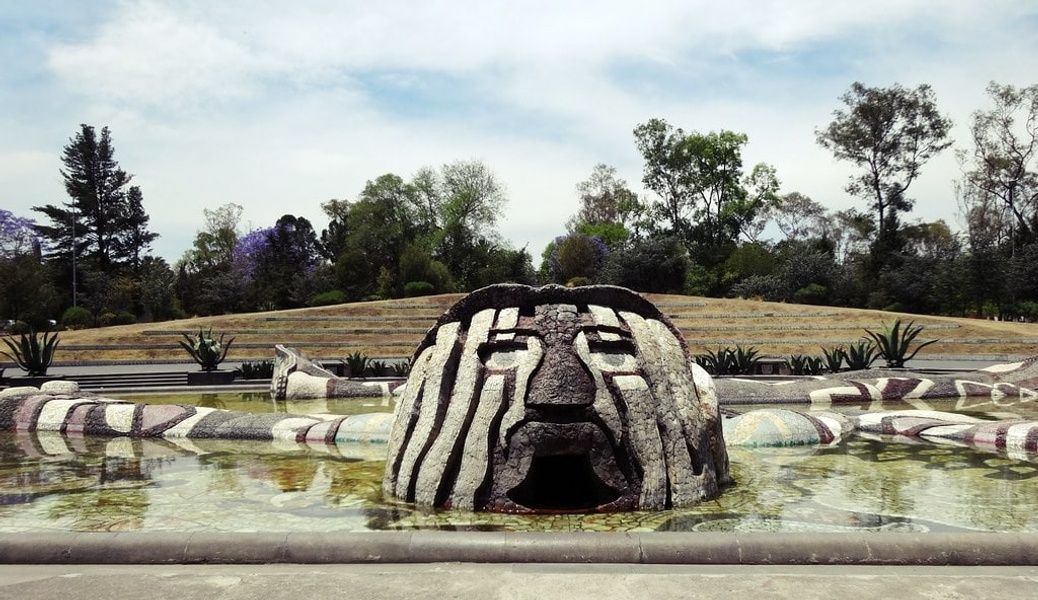 There is *a lot* to see in Chapultepec Park (this place has a zoo and a castle)—but one of the more unusual sites is the marvelous Fuente de Tlaloc. Remember Diego Rivera? He did more than murals—the Fuente de Tlaloc is his majestic experimentation with sculpture.
So what is it? Between 1950 and 1952 Rivera built the Fuente de Tlaloc as part of Mexico City's municipal water system. The fountain is a giant tiled representation of the Aztec rain god, Tlaloc. Although it fell into disrepair, recently the Fuente de Tlaloc has been restored to its former glory.
#8: The Island of Dolls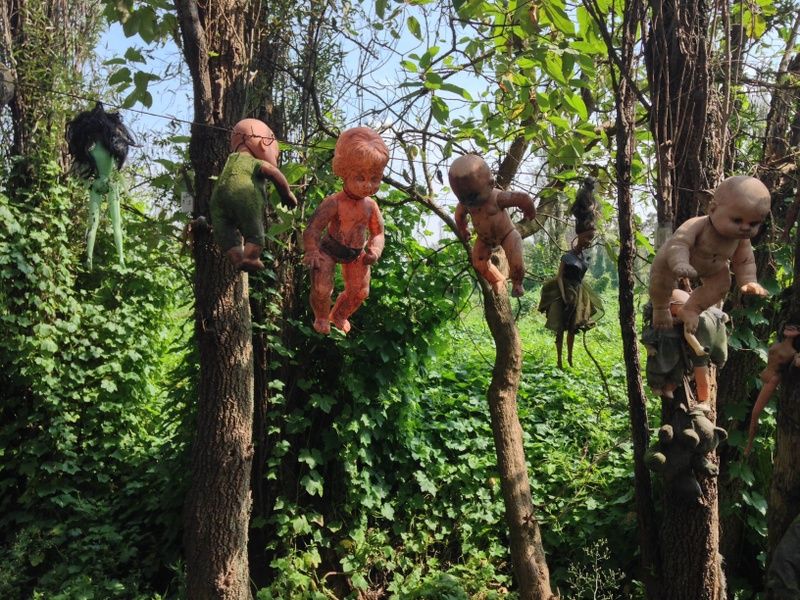 The Floating Gardens of Xochimilco are one of the most beautiful attractions in Mexico City. Colorful boats navigate canals filled with music, where revelers can have a drink and enjoy the gorgeous "gardens" that line the canal.
So it's a bit of an odd place to find the creepy Island of Dolls. Which is exactly what it sounds like.
Ok, so backstory: after a girl drowned mysteriously on the island, the island's caretaker decided to dedicate his life to honor her spirit. Since he found a doll near her body, he decided to hang dolls in the trees. Today, the island is full of dolls, which people claim whisper to each other and try to lure visitors towards them.
Pro tip: Mexico City is safe, but Xochimilco is a neighborhood you'll want to avoid once the sun goes down. Anyway, when it gets dark, wouldn't you want to be as far from the Island of Dolls possible?
#9: The Biblioteca Vasconcelos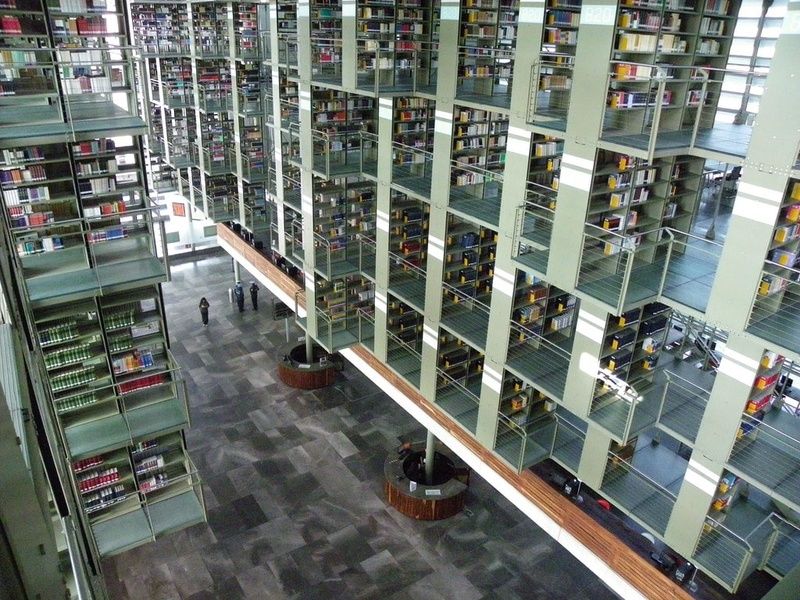 If you frequently use tags like #bookstagram or #currentlyreading on Instagram—or if you simply love books—then you have to visit Biblioteca Vasconcelos. North of San Rafael, the combination of glass and steel and books is something to behold. Take some time to enjoy the quiet, peruse the shelves, and appreciate the grand design of the Biblioteca.
#10: Mexico City metro mural magic
You'll definitely want to take advantage of Mexico City's wonderful metro (only $0.25 cents per ride) to get you to all the best places to see in Mexico City. But that doesn't mean it's pure utility—there are some amazing things to see on the metro as well!
At the Tacubaya metro station, be sure to check out the colorful murals, which depict Aztec gods and ancient cities.
Pro tip: Be sure not to ogle at the murals from the floor, where you'll definitely annoy the crowds of commuters. There are balconies that make it easier for everyone.
--
There are so many great places in Mexico City to visit. And with a couple of these unusual sites on your itinerary, it's going to be an incredible trip! Get the authentic Mexico City experience by asking a local for their favorite unusual sites. Questions? Send us a message!