The people have spoken! Here are 10 activities in Mexico City that we—and TripAdvisor reviewers—absolutely adore.
Want to see the top-rated sights and some incredible hidden gems? Ask a local to design a custom itinerary. At only $30/day, it's a great deal and an amazing way to see the *real* Mexico City.
#1: Palacio de Bellas Artes (The Palace of Fine Arts)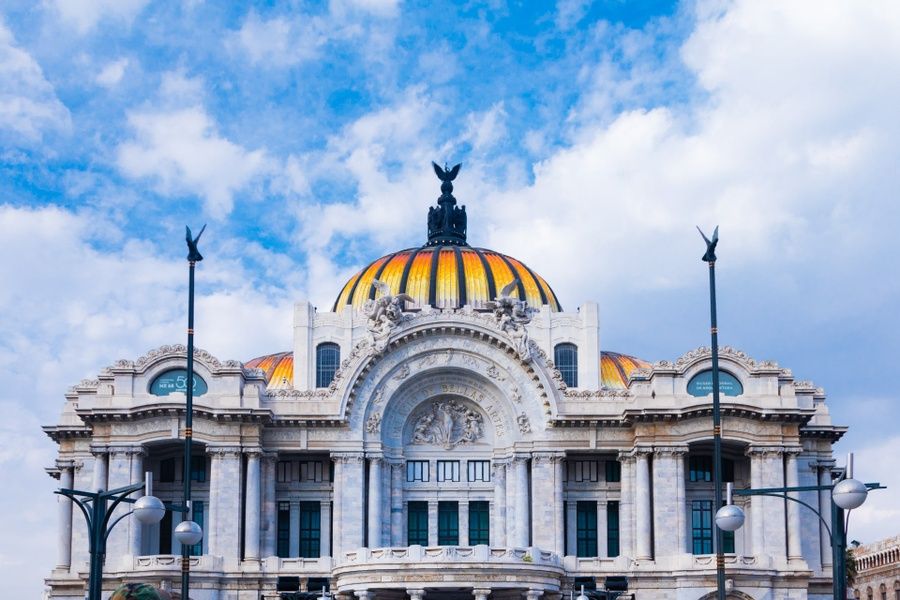 TripAdvisor rating: 4.5/5
Even if you're only in Mexico City for three days, you'll absolutely notice the stunning Palacio de Bellas Artes. Perhaps one of the most recognizable landmarks in Mexico City, the sunset-domed Palacio offers visitors much more than a perfect Instagram shot. TripAdvisor reviewers love its beauty and class.
The building contains some of the best cultural events in Mexico City (including #22 on TripAdvisor's list of things to do in Mexico City, the awesome Ballet Folklorico), plus the offbeat Museo Nacional de Arquitectura (National Museum of Architecture), and the city's famous Tiffany stained-glass "curtain".
TripAdvisor user Careful_Traveller19 declares that Palacio de Bellas Artes is: "Fabulous. Fabulous. Fabulous. Performances every Wednesday and twice on Sunday. Absolutely stunning and not to be missed."
Pro tip: The Palacio de Bellas Artes is free to visit. However, you will have to purchase tickets for any shows. One of our Mexico City trip planners can help with that!
#2: The Diego Rivera Murals (at Palacio Nacional, Secretaria de Education Publica, and the Diego Rivera Mural Museum)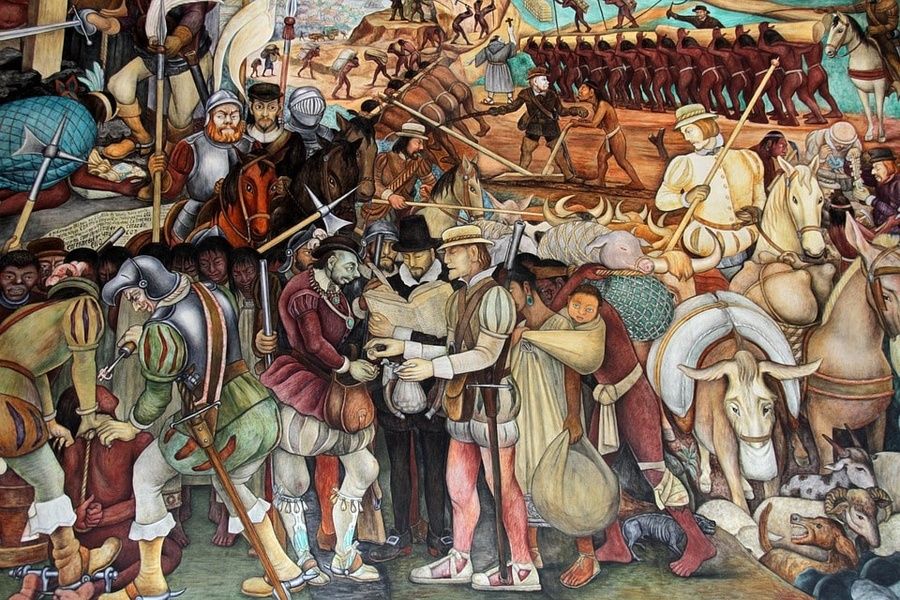 TripAdvisor ratings: 4.5/5, 5/5, and 4.5/5
We love all the places to visit in Mexico City where we can check out Diego Rivera's awesome murals. And the TripAdvisor crowd gets it. They rate visiting Secretaria de Educacion Publica at #9, and Palacio Nacional at #10 on their list of best-of activities, both of which host some of Rivera's most famous murals in town.
Rivera's murals are definitely one of the top things to see in Mexico City, so we'd encourage the artsy and interested to also visit the Diego Rivera Mural Museum (which comes in at #46).
TripAdvisor reviewer chungwah swoons: "Diego really captured an incredible vision, you will never forget it."
#3: Bosque de Chapultepec (Chapultepec Park)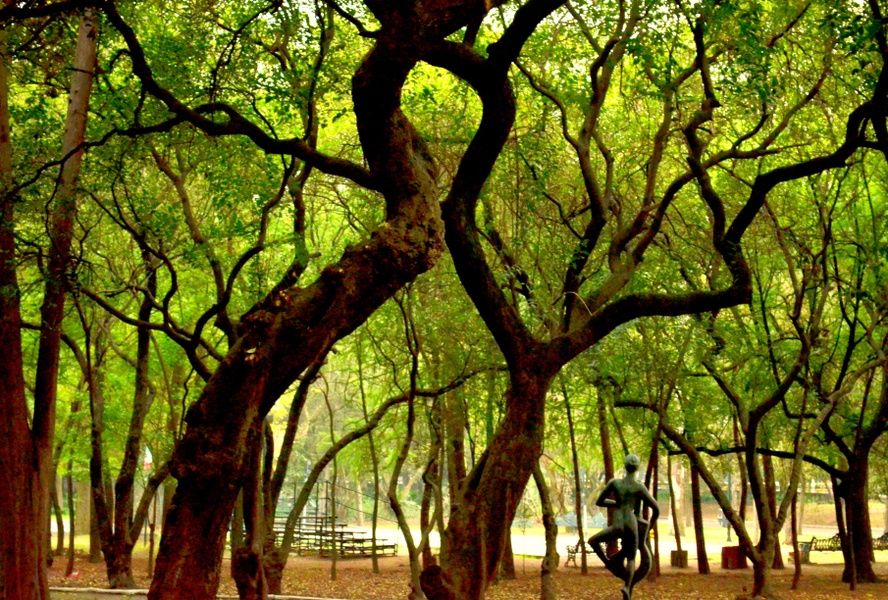 TripAdvisor rating: 4.5/5
Surprises and sights pack beautiful Bosque de Chapultepec, making it one of the most fascinating places to visit in Mexico City. The park (rated #14 by TripAdvisor reviewers) has so much going on: visitors will find a zoo, amusement park, plenty of green space, some of Mexico City's best museums, and several incredible monuments and sculptures. We can't stress this enough—Chapultepec is amazing.
Reviewers on TripAdvisor are big Chapultepec fans, too. Ann Maureen calls the park, "the green heart of the city" and Eli B. raved that: "Its got to be one of the largest, best planned green spaces in the world."
#4: The Condesa neighborhood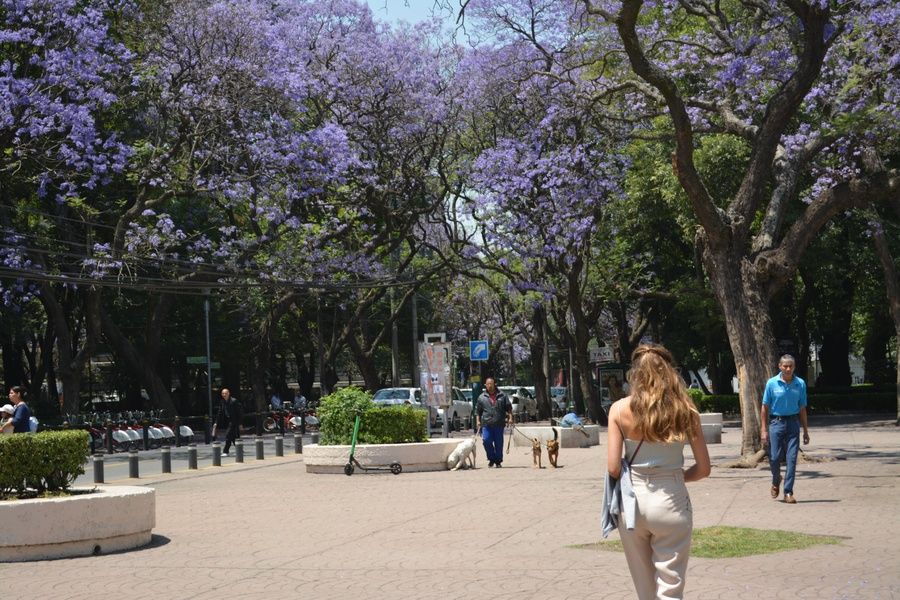 TripAdvisor rating: 4.5/5
Cool, classy Condesa has it all, so it's no surprise that it ranks highly among TripAdvisor reviewers (they have it at #24 on their list of Mexico City things to do). We think it's one of the best neighborhoods to stay in Mexico City! Why? Staying in Condesa puts you in proximity to some of the city's most delicious tacos, the incredible Parque Mexico, and great craft beer.
Reviewers on TripAdvisor full-heartedly agree. bgerber948 calls Condesa "My favorite barrio in Mexico City… La Condesa for me is the best of Mexico City!" LuxuryTravelerDallas says, "This is one of my favorite neighborhoods in Mexico City," and BeastiePV praises Condesa's "tree-lined streets… [and] sidewalk restaurants to please all wallets and tastes."
Pro tip: The secret is out about Condesa! To avoid tourist traps, ask a local for suggestions on some of their favorite spots in the neighborhood.
#5: The Templo Mayor Museum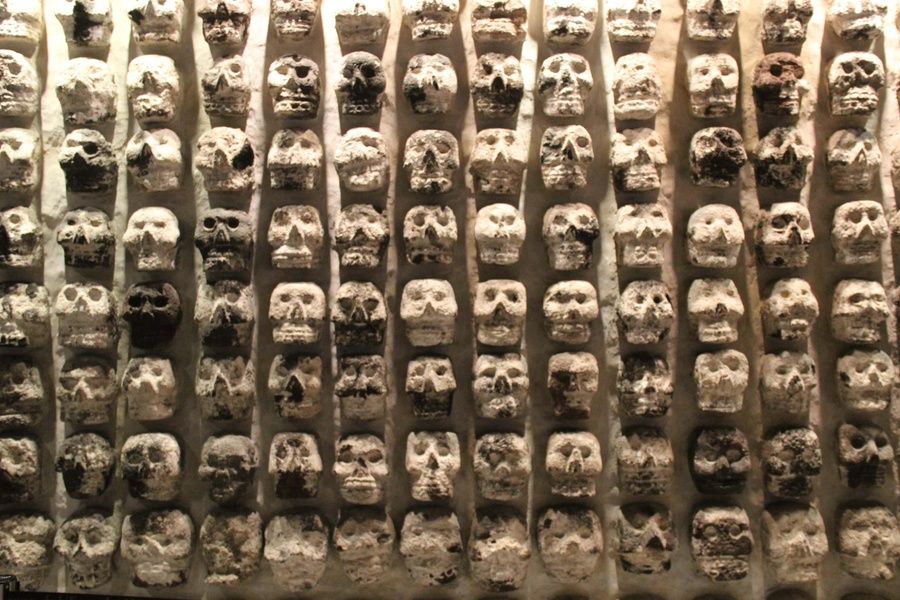 TripAdvisor rating: 4.5/5
Any awesome Mexico City vacation will include a trip (or two) to the Templo Mayor museum. The active archeological site has slowly uncovered the remains of a great Aztec temple, which ancient Aztecs believed to be the center of the universe. No matter how you decide to visit Mexico City, the museum is an excellent way to understand Mexico's complicated history.
TripAdvisor reviewers rave about the rich history found at Templo Mayor. Joel S, says, "I have been to a lot of museums all over the world, but I would say this is one of my favorites. It surpassed my expectations in just about every way." And NPTM remarks, "You'll need to remind yourself that you are in the 21st century… a must-see for history buffs."
#6: Museo Soumaya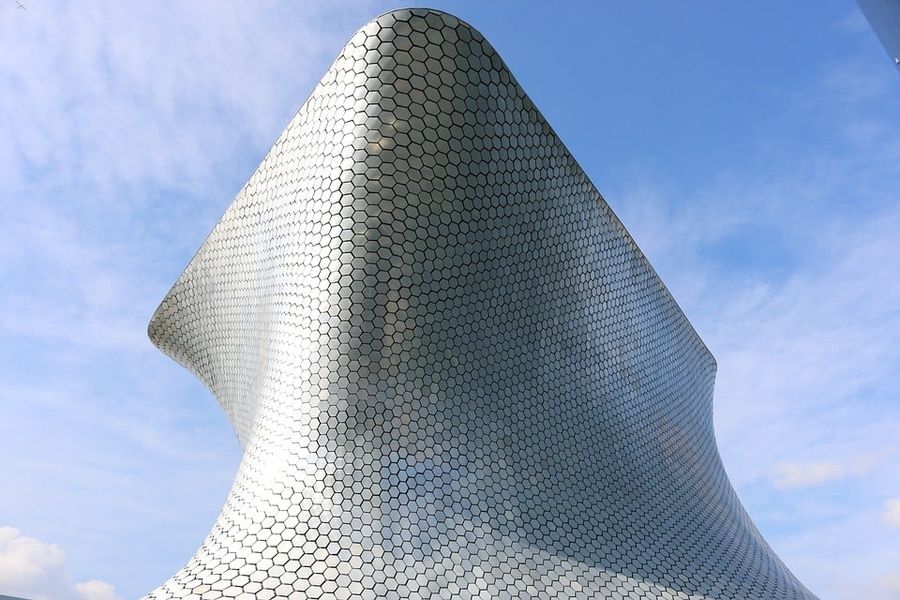 TripAdvisor rating: 4.5/5
Impossible to miss, Museo Soumaya is a definite must-see in Mexico City. The museum, located in one of our favorite Mexico City neighborhoods, the glitzy and posh Polanco, embodies the glamour of its location. Surging from the earth in a cascade of shiny silver tiles, the museum is an architectural wonder—and its fantastic art collection is even better. The best part is that Museo Soumaya is free, which makes it an excellent activity if you're on a budget.
Reviewer Marcus R. raves that Museo Soumaya is a "fun, wild building [with] lots of great art. For free!" TedW67 says, "If you pick one museum to explore in Mexico City, this is the one."
Pro tip: Not only does Polanco contain some of Mexico City's best restaurants (Pujol and Quintonil are world-renowned) but it's an especially safe part of Mexico City.
#7: The Coyoacan Neighborhood & Museo Frida Kahlo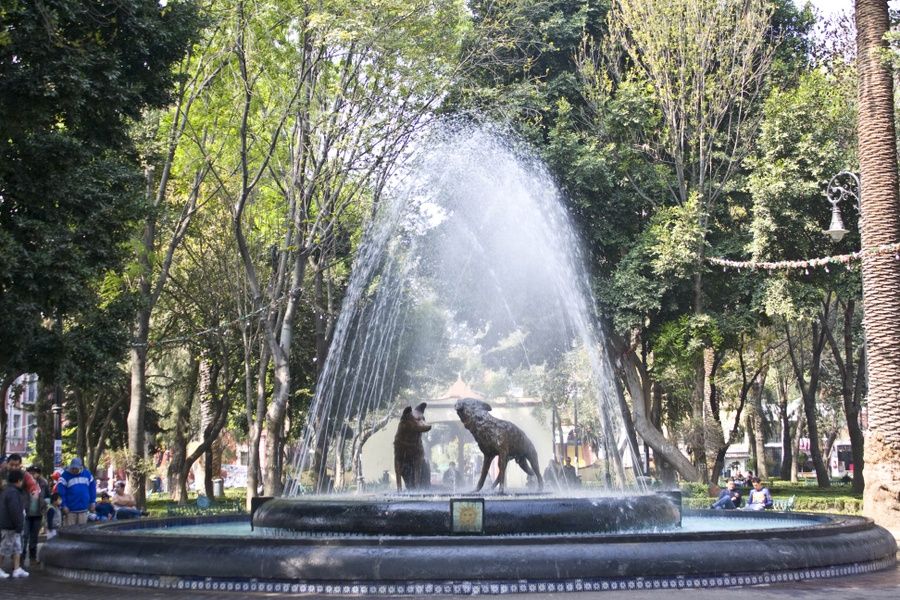 TripAdvisor rating: 4.5/5 (for both)
The charming neighborhood of Coyoacan is one of the top places to visit in Mexico City. Why? Not only does Coyoacan burst with artsy charm, but it contains one of Mexico City's favorite tourist attractions: Museo Frida Kahlo (the Frida Kahlo Museum).
Both Coyoacan and the Museo Frida Kahlo are accessible via Mexico City's metro train, making it an easy addition to your Mexico City itinerary.
lysurgis23 calls the museum "truly one of the highlights of our trip to Mexico City" and Emmeny M. declares that the surrounding Coyoacan neighborhood is "a must for authentic food and souvenirs."
Pro tip: If you're wondering where to stay in Mexico City that is a bit off-the-beaten-path but still full of culture and amazing things to do, Coyoacan may be a perfect choice.
#8: Museo Nacional de Antropologia (The National Museum of Anthropology)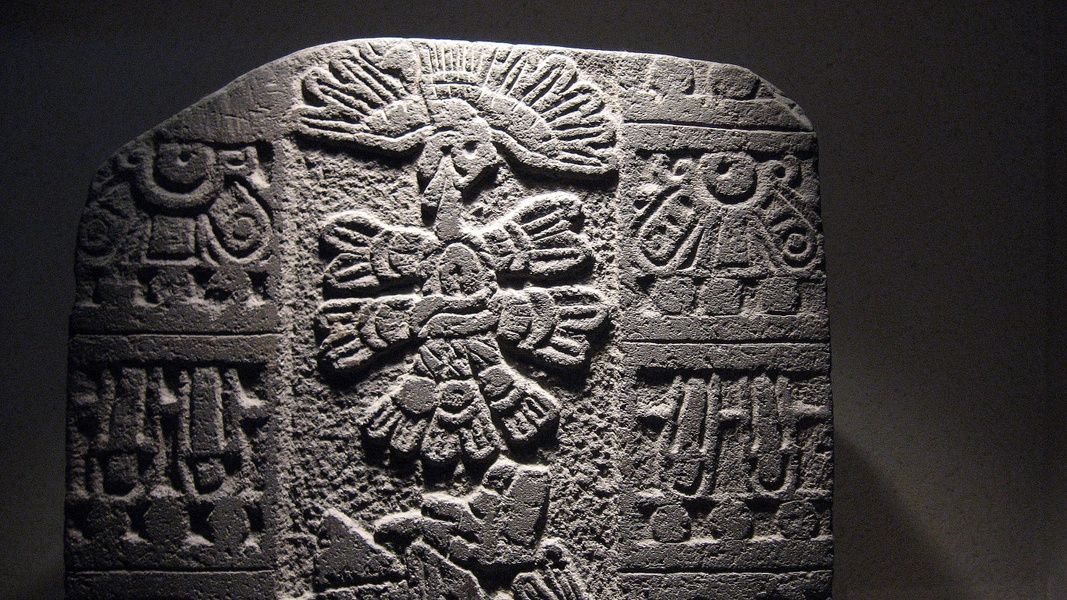 TripAdvisor rating: 5/5
It's no surprise that Museo Nacional de Antropologia ranks so highly on TripAdvisor (it's #1 on their list of must-do activities). This museum is incredible. The people of Mexico agree—it's the most visited museum in the country and certainly one of the best museums in Mexico City. Most visitors make a beeline to the museum's famous Aztec sunstone, but you'll find plenty of artifacts to explore in its 23 rooms.
Seriously, TripAdvisor reviewers ADORE this museum. iCriticSD calls it "the Louvre of Mexico! A great museum with terrific exhibits." CJThom79 says, "this is one of the most beautiful, well-curated, and important museums I have ever had the pleasure of visiting."
#9: Paseo de la Reforma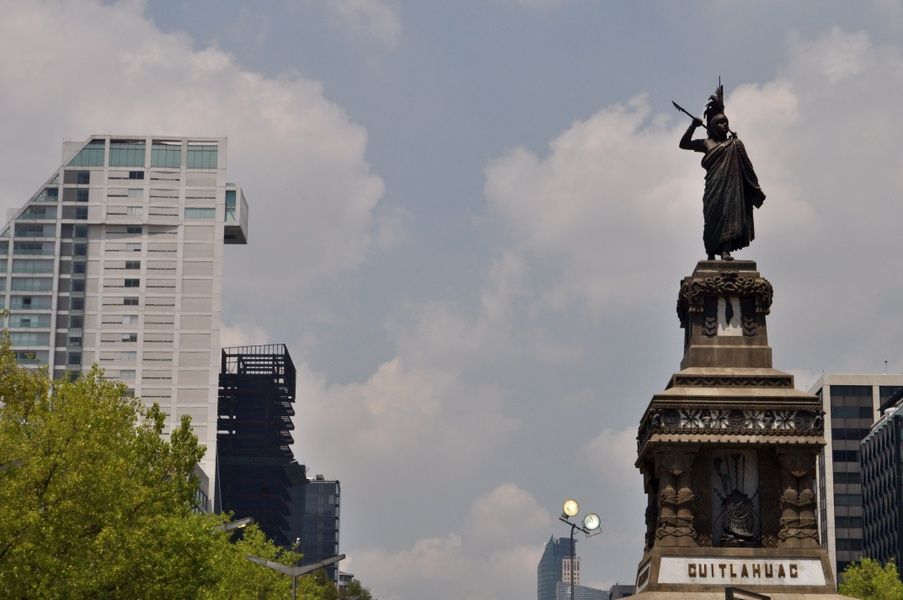 TripAdvisor rating: 4.5/5
The grand avenue of Paseo de la Reforma passes through several neighborhoods, putting it in close proximity to some of Mexico City's best places to stay as well as Mexico City's best places to see. It also encircles Mexico City's famous El Angel statue. We recommend visiting on Sundays—the Paseo de la Reforma closes down for traffic, turning it into a lovely place to take a stroll.
The people of TripAdvisor really love the centrality of Paseo de la Reforma. "Feel the pulse of Mexico City," writes SanFranciscoGuy634. "This grand boulevard connects some of the most upscale areas of Mexico with its historic heart." NateSmith1016 calls Paseo de la Reforma: "One of my favorite streets in the world."
#10: El Zocalo
TripAdvisor rating: 4.5/5
El Zocalo is the soul, the beating heart, the main landmark of Mexico City. Located in Centro Historico, El Zocalo is encircled by many of Mexico City's best attractions—from the grand Catedral Metropolitana to famous bakeries like Pasteleria Ideal (if you want to know where to eat in Mexico City for sweets, this is the place).
A huge tourist draw, it can be easy to miss hidden gems around El Zocalo—so definitely see what locals say about the best places to grab a coffee or lunch.
Visitors love El Zocalo! Elsa R says: "El Zocalo was so beautiful, so much history there. Words cannot describe what my eyes saw." MichaelMina calls it "one of the most important places in the city."
--
Ready to take on Mexico City's top-rated activities? Whether you want to hit the big sites or explore hidden gems, have a Mexico City local help you plan your trip. They'll design a custom itinerary that's personalized to your interests, travel style, and budget—plus they'll be available with phone support 24/7. Questions? Send us a message!