There's no bad way to visit Mexico City. You may choose to travel with a tour group, a travel agency, or independently, but in the end, each offers its own pros and cons. Here, we break down each of these 3 options to help you decide the best way to travel to Mexico City.
Want to explore Mexico differently? Have a local plan your trip.
Traveling to Mexico City with a tour group
Home to 21 million people, Mexico City is one of the largest cities in the world. With so much to see and do, navigating the city can be a bit overwhelming. Using a tour group is a great way to ensure you're getting the most out of your trip.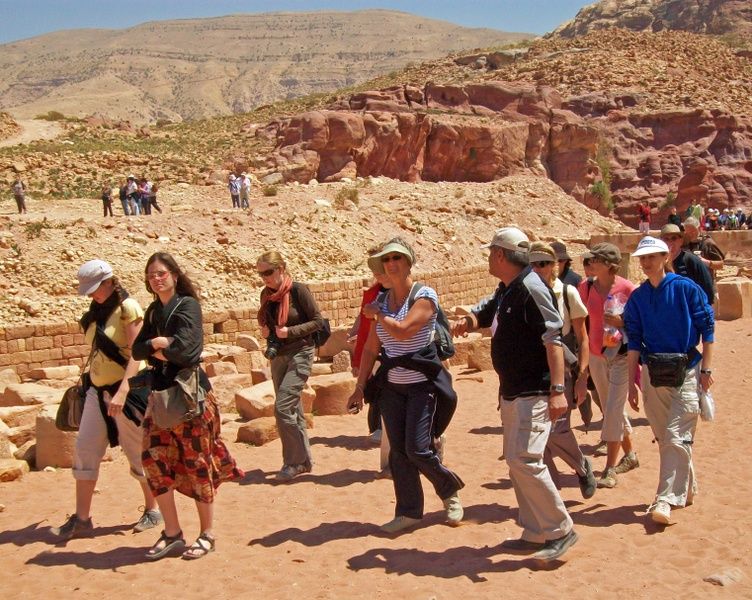 Pros
Tour guides can be a wealth of information and are there to tailor your trip to your liking. Want some peace and quiet in Mexico City? Your guide may bring you to visit the Monarch Butterfly Preserve or take you to the Floating Gardens of Xochimilco. Without a guide, you may not have known

Mexico City attractions

like this even existed.

By using a tour guide, you end up saving time you would have spent planning, making reservations, figuring out transportation, etc. This gives you more time to get out and explore without the stress of sorting out logistics. Want to visit the Pyramids of Teotihuacan but don't know how to get there? A

Mexico City local

can show you the best way.

Guides are passionate about where they live—they wouldn't dedicate their jobs to showing off their city if they weren't. Whether you're walking around Chapultepec Park or visiting the Frida Kahlo museum, your guide can fill you in on the history and significance of these

Mexico City landmarks

.
Cons
Some Mexico City tour groups work with affiliate companies which allow them to make commission during tours. Often, travelers feel pressured to buy additional services, like extra day trips that you didn't ask for.

Using a tour guide to travel Mexico City vastly limits your ability to travel independently. Maybe you're feeling a little superstitious and want to check out Mercado de Senora. Sadly, you may not have time to—because you have to move at the same speed as everyone else in your group!

Although the convenience of a tour guide is great, you're often stuck visiting the classic

Mexico City tourist attractions

because they appeal to the greatest amount of people. You're unable to accidentally discover something great on your own, which may just be the best part about traveling somewhere as vast as Mexico City.

Traveling with a tour group in can be costly (even though the average

prices of things in Mexico City

is very low). And again, you end up seeing Mexico City as a tourist.
Traveling to Mexico City using a travel agency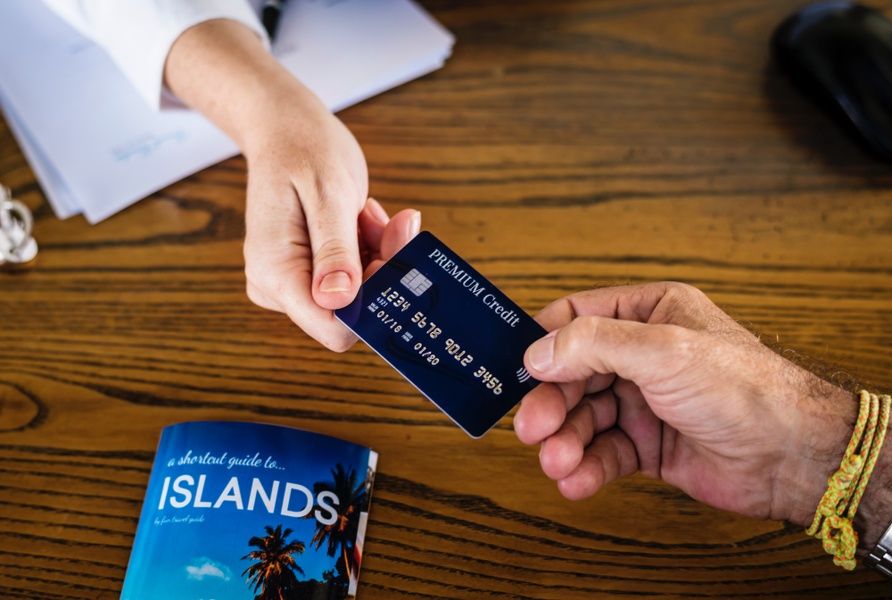 Travel agencies are a convenient alternative to booking your travels alone. Although they aren't there to guide you day by day during your Mexico City travels like a tour guide, they take care of all the trip plans and flights to and from Mexico City.
Pros
Travel agents provide you with a trip itinerary that allows you to pack your bags and not worry about booking a tour at the Monumento a la Revolucion or dinner reservations at El Cardenal Alameda. Your itinerary lists

what you'll do in Mexico City

every step of the way so there's no need to stress or worry.

One of the best things about

Mexico City travel agencies

is the deals and discounts they offer. Since travel agencies have connections all over the world, it's easy for them to find cheap tickets to some of the

best places to visit in Mexico City

, like the Museo Nacional de Antropologia or a day trip to

Puebla

.

Travel agents can provide some excellent

Mexico City travel guides

before and during your trip—and they can often set you up with excellent tours.
Pro tip: If you want to book tours in Mexico City yourself, we'd recommend using GetYourGuide for the best deals and options.
Cons
Despite their wide network of connections in the area, it's hard for travel agencies to

understand Mexico City like a local

. We're talking about the hidden gems that only locals know, like

where to eat in Mexico City

or the

best non-touristy things to do in Mexico City

. The place is huge, so having someone who really knows the lay of the land is key.

One downfall of booking through a travel agency is they leave little to no time for independent exploration. If you're someone who plans to wander around some of

Mexico City's best neighborhoods

like Roma or Polanco or hit up

Mexico City's best museums

on your own, this can be very restrictive. Which leads to the next point:

Due to the high volume of requests Mexico City travel agencies face, your "custom made" itinerary may not be as personal to you as you hoped. Travel agencies have a variety of pre-made wholesale itineraries and it's possible they sell you one that isn't exactly what you hoped for. Maybe the itinerary includes a spot you specifically had no interest in or schedules a day trip out of the city you prefer not to take. Basically, you're going on someone else's cookie-cutter trip.
Traveling to Mexico City independently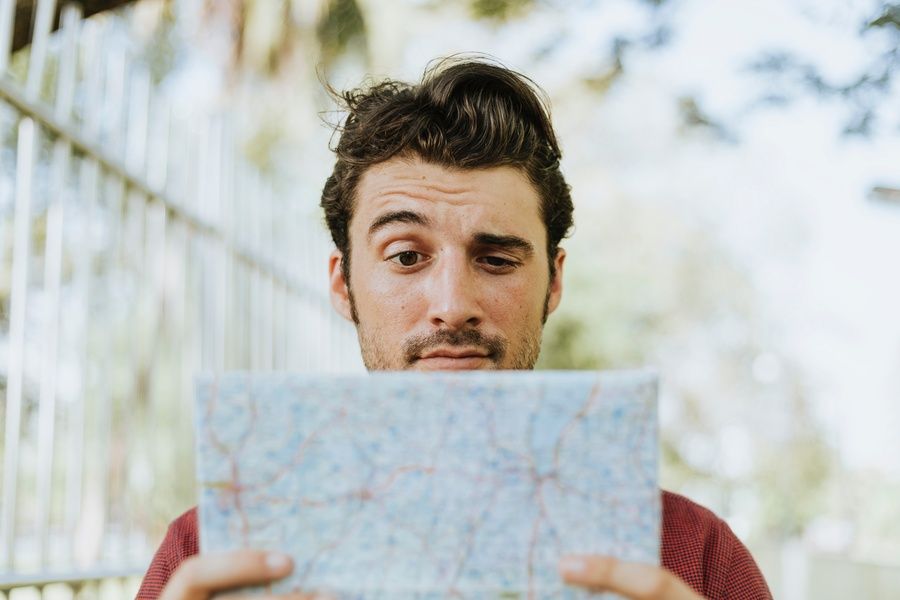 Although traveling independently may present some obstacles, there's no better way to discover a foreign country than going at it out on your own. Independent travel is great for discovering the culture and people of Mexico City (for more info, check out this guide to Mexico City travel).
Pros
The best thing about

traveling to Mexico City

independently: you can do whatever you want, whenever you want! Want to visit the Angel de la Independencia? Go ahead. Want to visit the Historic Center of the city. Sure! There's no one here to hold you back. Independent travel is also great for booking arrangements because you're not worried about accommodating multiple people's schedules, just your own.

The best time to visit Mexico City

is up to you and you alone.

Mexico City solo travel

is great for discovering the city's hidden gems. It's easy to get caught in tourist traps when traveling with a travel agency or tour guide, but traveling independently allows you to explore and

discover Mexico City like a local

.

The flexibility of independent travel allows you to meet and mingle with

Mexico City locals

. Making friends is one of the most amazing parts of traveling!
Cons
One downfall of independent travel: you're responsible for bookings, flights, stays and everything in between. This can be more daunting in a country like Mexico City if you don't speak Spanish. You may end up spending more time figuring out concerns and

Mexico City FAQs

than actually traveling. Some people love planning the minutiae of trips—but if you're not one of those people, it can be a huge hassle.

Sadly, you can't entirely rely on TripAdvisor or the typical travel websites to direct you where to go. Sure, you'll get the gist of the

must-see sites in Mexico City

like the Soumaya Museum and Plaza Garibaldi, but there's so much more to Mexico City begging to be discovered. In this case, insider recommendations can be pretty useful.

In the event of an accident or problem during your travels to Mexico City, you may run into some trouble finding a solution. Having a point of contact can be pretty crucial when traveling, especially if you're in a country that speaks a different language.
Conclusion: Get the best of all worlds by using ViaHero and seeing Mexico City like a local
Having a Mexico City local help you plan your trip is basically the best of all worlds. It combines the flexibility of independent travel, the insider knowledge of a tour guide, and the convenience of a travel agent—but with complete customization. Plus, since you and your local travel expert work together to create your itinerary, you know you're getting exactly what you want, at your exact budget (and making a friend in Mexico City along the way).
All trip plans are accessible offline through the mobile app (just in case you have issues with your internet). and your trip planner is on hand with 24/7 phone support if you run into any problems along the way.
Instead of traveling blindly and wasted hours of planning, connect with a Mexico City local for help experiencing the real Mexico City. Go beyond travel agents and TripAdvisor and see all there is to discover in this amazing city.
--
Before you book your adventure in Mexico City, get in touch with a local trip planner to help you along the way. Whatever the reason, you'll be really, really glad you did. Questions? Feel free to message us—and make sure to check out: