Wondering about what to wear in Mexico City? We asked some CDMX locals. With their help, we came up with this packing guide for your Mexico City adventure.
For personalized advice on everything from fashion tips to restaurant recs, work with a local to plan your trip. Why see Mexico City like a tourist when you could enjoy it like a local? Learn more.
Mexico City fashion basics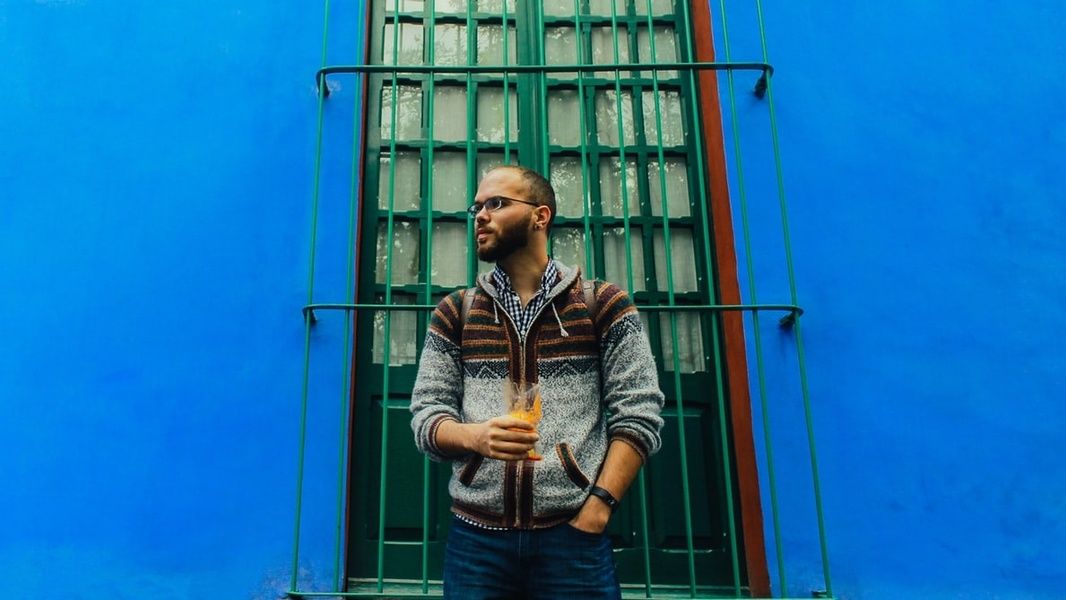 Whether you're looking to check out Mexico City's non-touristy activities, or Mexico City's top tourist attractions, dress mindfully. What does this mean? First of all, do not wear shorts. Shorts scream tourist
Locals note that in hot months, women will wear long skirts. Men will lean towards light-weight pants. Overall, people dress more formally than in the US.
Mexico City is a big cosmopolitan hub, and locals tell us there aren't inflexible fashion rules (except for the shorts thing). This is a city of almost 9 million people, after all, so you'll see a lot of different fashion choices. That being said, if your Mexico City sightseeing takes you to a church or religious site (like the Basilica of Our Lady of Guadalupe) locals say you should be respectful and err towards dressing conservatively.
Local tip: Wearing shorts or workout clothing like yoga pants in public will make you look like a tourist.
What's Mexico City's weather like?
Unlike some places in Mexico, Mexico City does have distinct seasons, so temperatures vary.
Daily highs generally rise between the 70s and 80s; at night, lows can dip down into the low-40s or mid-50s.
Mexico City has a rainy season. But locals tell us this shouldn't be a problem—there is no bad time to visit Mexico City. That's what the 150+ museums in town are for.
Local tip: The rainy season lasts from about June to September. You can find some good flight deals if you visit in the off-season.
What to wear at Mexico City's big outdoor sites
If you plan to check out some of the best places to visit in Mexico City like Chapultepec Park and the Pyramids of Teotihuacan, be prepared to dress for the outdoors. You'll want good, closed-toe walking shoes.
The sun shines bright and hot at the Pyramids, so along with sunscreen and water locals suggest packing a hat with a brim. Shady Chapultepec offers more respite from the sun, but given its size (2x the size of Central Park) you'll definitely want those walking shoes. Like anywhere in Mexico City, a lightweight jacket is also a good call—Mexico City mornings and evenings can get chilly.
What to wear for a night out in Mexico City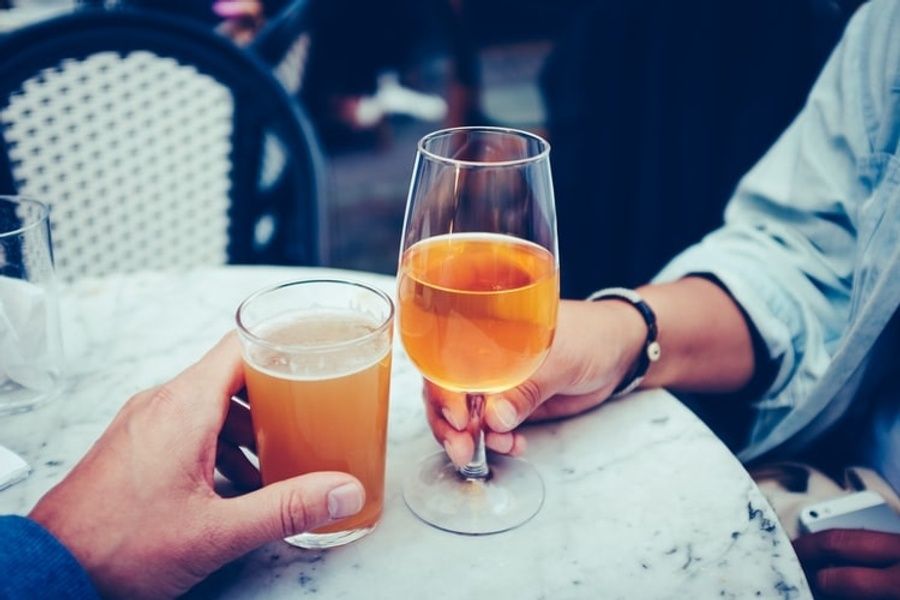 Mexico City nightlife 101: people generally dress more formally in Mexico City than the United States. Jeans may not fly as a fashion choice at certain bars and clubs (and certainly not if you're catching some ballet at Palacio de Bellas Artes, one of the city's top attractions). No matter which of Mexico City's fantastic neighborhoods is your nightlife destination, you need to dress the part.
Benefit from local insights. Our trip planners tell us that men often wear button-down shirts, chinos (or nice, fitted jeans), and stylish sneakers or high-quality shoes. Women often dress more conservatively than in other cities, but this is ultimately a personal choice. No matter which places you visit in Mexico City, you'll likely notice that most people tend towards darker colors, or artful splashes of bright colors.
Also, keep in mind that a common misconception about Mexico City tourism is that it's always hot—not so! Temperatures dip at night, so be sure to pack a good jacket for once the sun goes down.
Local tip: As you decide which neighborhood to stay in Mexico City, keep in mind that they have different personalities (and senses of style). Areas like San Rafael are artsier, whereas Polanco is home to more posh dressers.
What to wear/pack for using public transit in Mexico City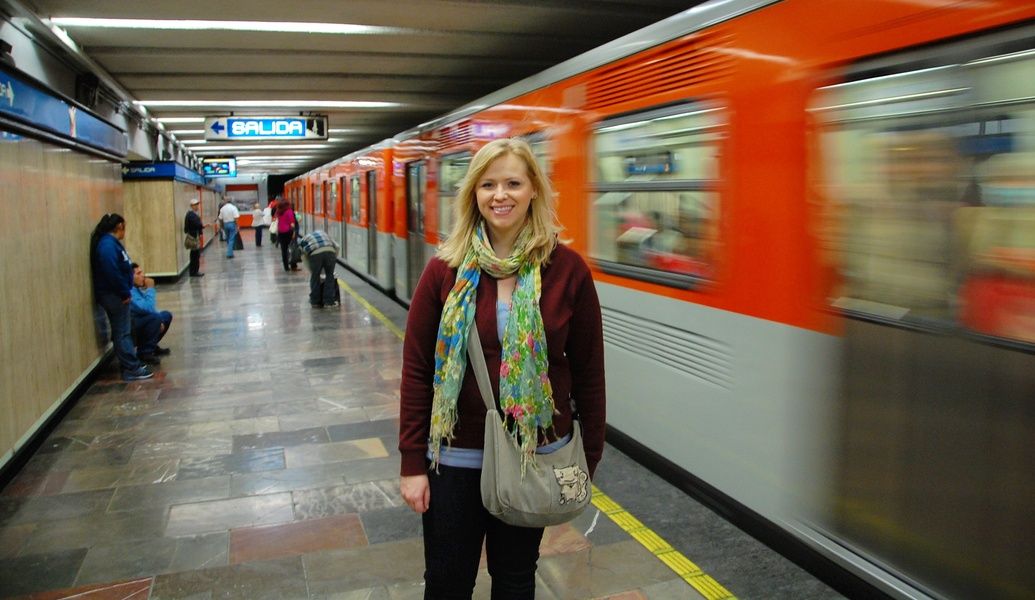 As you pack for your travel to Mexico City, consider a couple of items for when you ride public transit. Mexico City is safe, and the metro is a great and inexpensive option for getting around town. However, it is plagued by the same affliction as most big cities: pickpockets.
To combat this, you have a couple of options in your fashion arsenal. Women can invest in a cross-body purse. Men should keep their wallets out of their back pocket. It could also be prudent to invest in some type of anti-theft bag or decoy wallet for maximum security.
This way, you can easily hit up all the awesome stuff on your Mexico City itinerary without worrying about theft. And if safety is a concern, definitely get some tips from a Mexico City local who actually rides and knows the metro.
In conclusion: What you should pack for Mexico City
Our trip planners in Mexico City recommend packing:
And what NOT to pack:
Shorts
Old gym sneakers
Anything super casual or bright
Jewelry or valuables you'd be devastated to lose
Basically, with so many great places to visit in Mexico City, you'll want to dress comfortably—but more formally than you would while running to the grocery store.
--
Now that you know what to wear in Mexico City it's time to get packing! For the real low-down on Mexico City fashion rules, talk to a Mexico City local. Not only can they suggest things to pack (or NOT to pack) but they'll design a custom itinerary to fit your interests—so you'll see all the great places to visit in Mexico City without feeling like a bumbling tourist. Questions? Send us a message!