ViaHero · Updated March 22, 2019
With eccentric food stands, stylish restaurants, and booming marketplaces, Mexico's capital city is a foodie's wonderland. These are the 9 places you need to visit if you want to try Mexico's most iconic dishes. Any questions? Ask away!
Want to explore Mexico differently? Have a local plan your trip.
#1: Tlacoyos at Tiaguis
These pre-Hispanic masa patties are absolutely delicious—and the perfect way to start your morning. Lucky for you, Mexico City's food markets are known for selling the best warm tlacoyos around. Locals recommend checking out Condesa Tianguis—a small marketplace bazaar—for the best tlacoyos you'll ever have.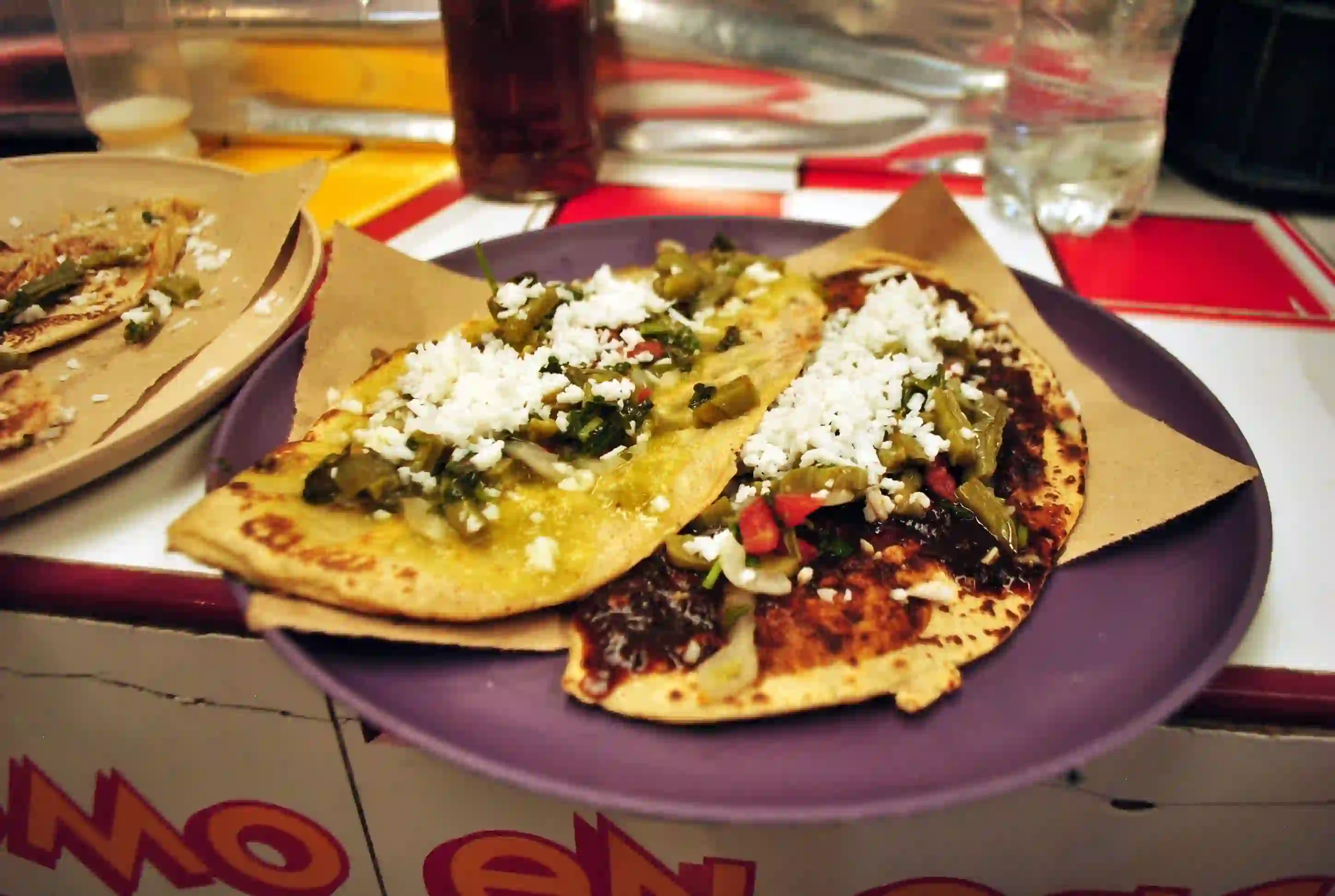 Address: Aldama, Cuauhtémoc, Buenavista, Ciudad de México, CDMX, Mexico
#2: Churros with cajeta at Churrería El Moro
If the thought of churros smothered with a hot, dulce de leche-flavored fudge makes your mouth water, then you need to try churros with cajeta syrup. Churrería El Moro, Mexico City's churro heaven, makes adorable and delectable consuelos (mini churro ice cream sandwiches) and offers several different dipping sauces to choose from including deliciously sweet cajeta syrup. If you're looking for the perfect Instagram food shot, this is one Mexico City locale you have to visit.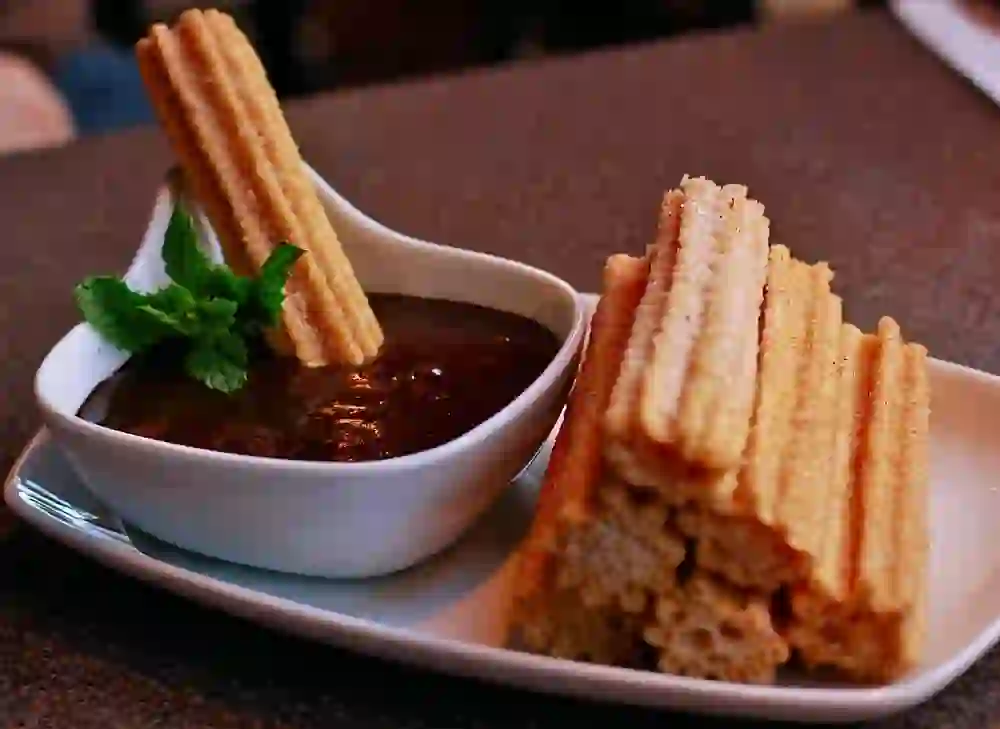 Address: Eje Central Lázaro Cárdenas 42, Centro Histórico, Centro, 06000 Ciudad de México, CDMX, Mexico
#3: Chilaquiles at El Péndulo
There's no arguing that chilaquiles, warm corn tortilla chips smothered in eggs, sauce, and cheese (and toppings aplenty, of course)—are the most iconic breakfast you could get in Mexico City. But that said, there's some debate over where to get them. We recommend El Péndulo because it's a world-renowned bookshop full of artsy knick-knacks, cozy vibes, and of course, some tasty chilaquiles. Because traveling to Mexico City is a cultural-freaking-experience, guys.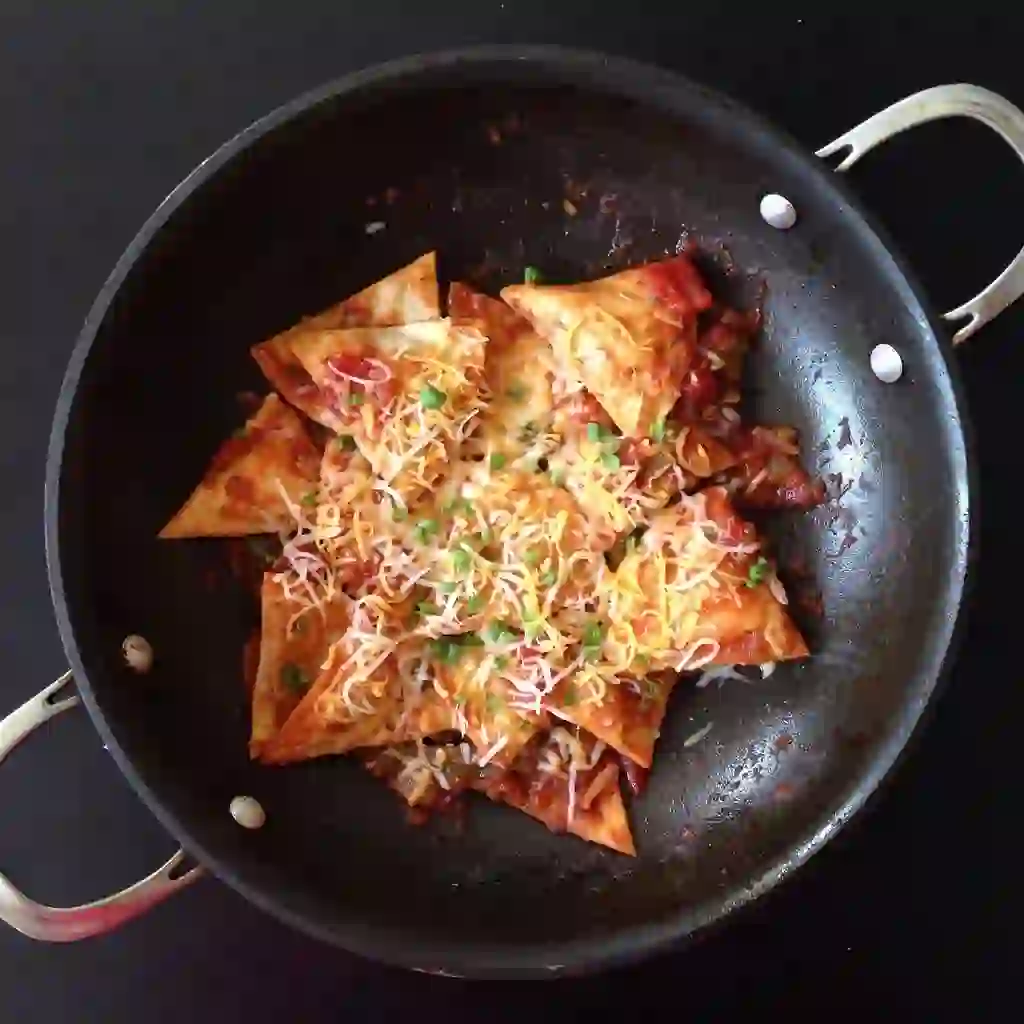 Address: Hamburgo 126, Juárez, 06600 Ciudad de México, CDMX, Mexico
#4: Tacos al pastor at Tizoncito
Sure, you've had tacos before. But have you ever tried traditional Mexican tacos al pastor? Slow roasted on a spit with pineapple, they're *unreal* delicious. El Tizoncito restaurant, the self-proclaimed creator of the taco al pastor, boasts making not only the original taco al pastor, but also the very best. Our advice: chat with a Mexico City local for recommendations on all the OG taco spots. You won't regret it.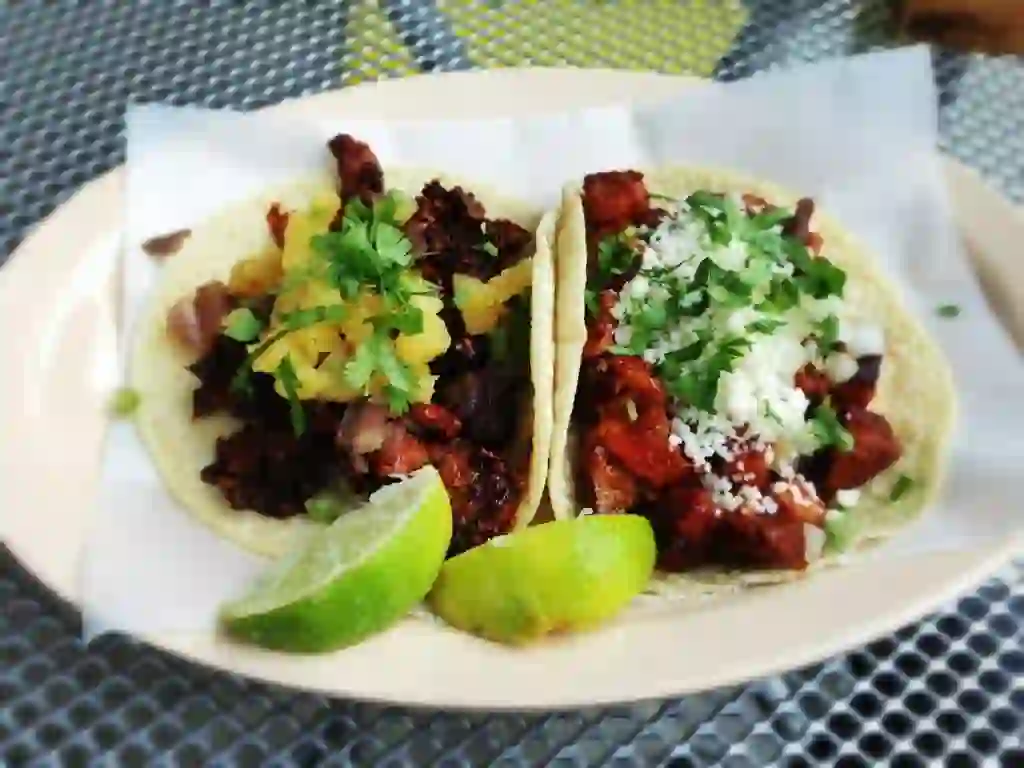 Address: Av. Tamaulipas 122, Condesa, 06140 Ciudad de México, CDMX, Mexico
#5: Enchiladas at La Casa de Las Enchiladas
It might not come as a surprise that the best enchiladas in Mexico City are found at a place called La Casa de Las Enchiladas. This small, local joint lets you create the enchilada of your dreams—complete with blue tortillas and any cheese imaginable—so it's perfect for those picky eaters. Plus, it's located in Condesa, one of the best neighborhoods in Mexico City—so there are plenty of amazing spots around to walk off those enchilada calories!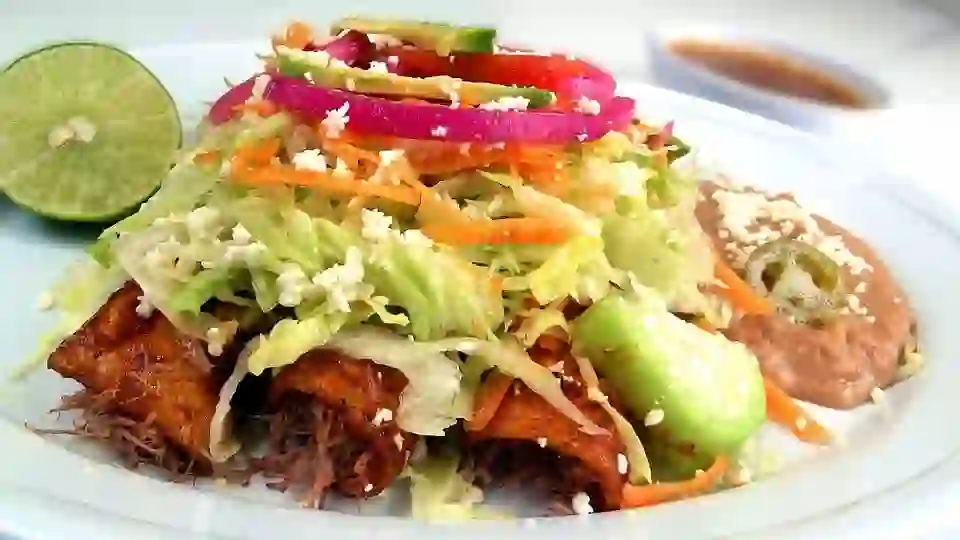 Address: Calle Río Lerma 257, Condesa, 06140 Ciudad de México, CDMX, Mexico
#6: Tostadas at Tostadas de Coyoacan
The taco's flat and crunchy cousin, you can pretty much find tostadas anywhere, but the best are at Tostadas de Coyoacan where the toppings are limitless and the tostadas are fried to perfection.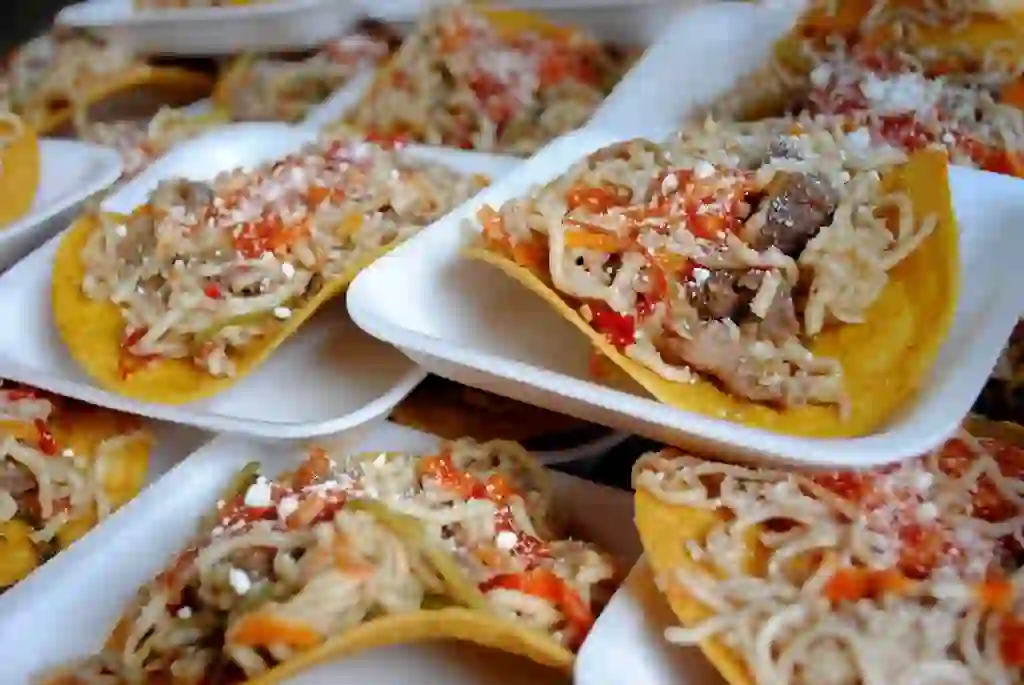 Address: Mercado de Coyoacán, Ignacio Allende No.49, Del Carmen, 04100 Coyoacán, CDMX, Mexico
#7: Elotes at Mercado de Coyocán
If you thought corn was boring, think again. These deliciously grilled ears are smothered in mayo, spices, and more—and absolutely scrumptious snack. Mercado de Coyoacán's elotes bring this street food to the next level. Oh, and delicious veggies are always in season in Mexico—so don't stress about the best time to go to Mexico City. It's always.

Address: Ignacio Allende, s/n, Coyoácan, Del Carmen, 04100 Ciudad de México, CDMX, Mexico
#8: Pambazo at El Pambazo Loco
Pambazos are essentially delicious sandwiches made on bread that's smothered in salsa... and then fried. While that might sound a bit strange at first, we guarantee they're bound to become your favorite thing in the world. El Pambazo Loco, a small place with a big personality in the Magdalena area, is sure to kickstart your pambazo obsession! 
Pro tip: If you want to travel Mexico City right, ask a local to clue you in on all the most delicious off-the-radar treats.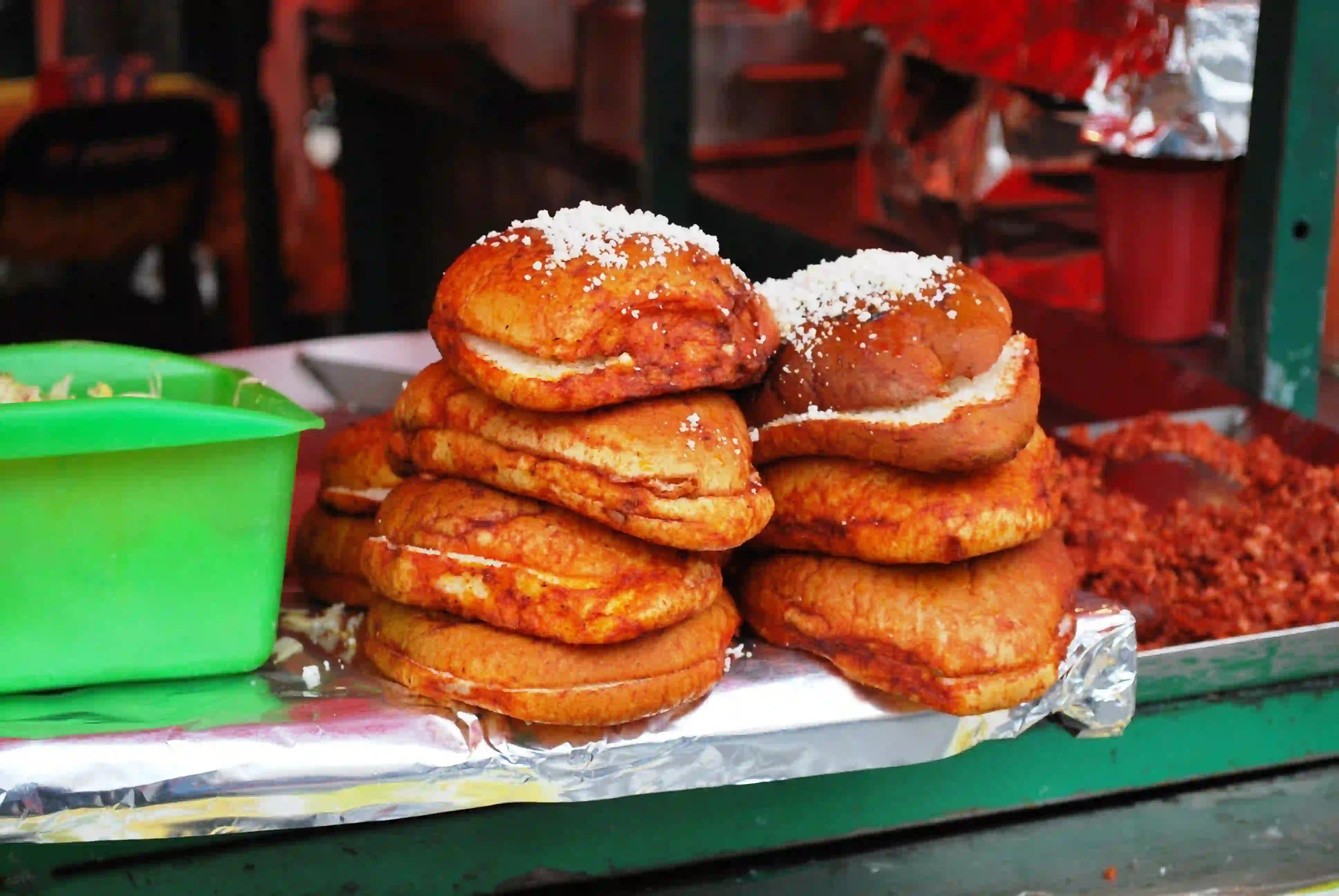 Address: Magdalena Mixhuca 15, Venustiano Carranza, Magdalena Mixihuca, 15850 Ciudad de México, CDMX, Mexico
#9: Guacamole at Meche y Rafael in Mercado de Medellin
Looking for a place that's guaranteed to satiate your need for guac? It's hard to narrow it down to one, but we might say that Meche y Rafael in Mercado de Medellin is the best because it has an all-you-can-eat guacamole and salsa bar. Mo' guac, no problem!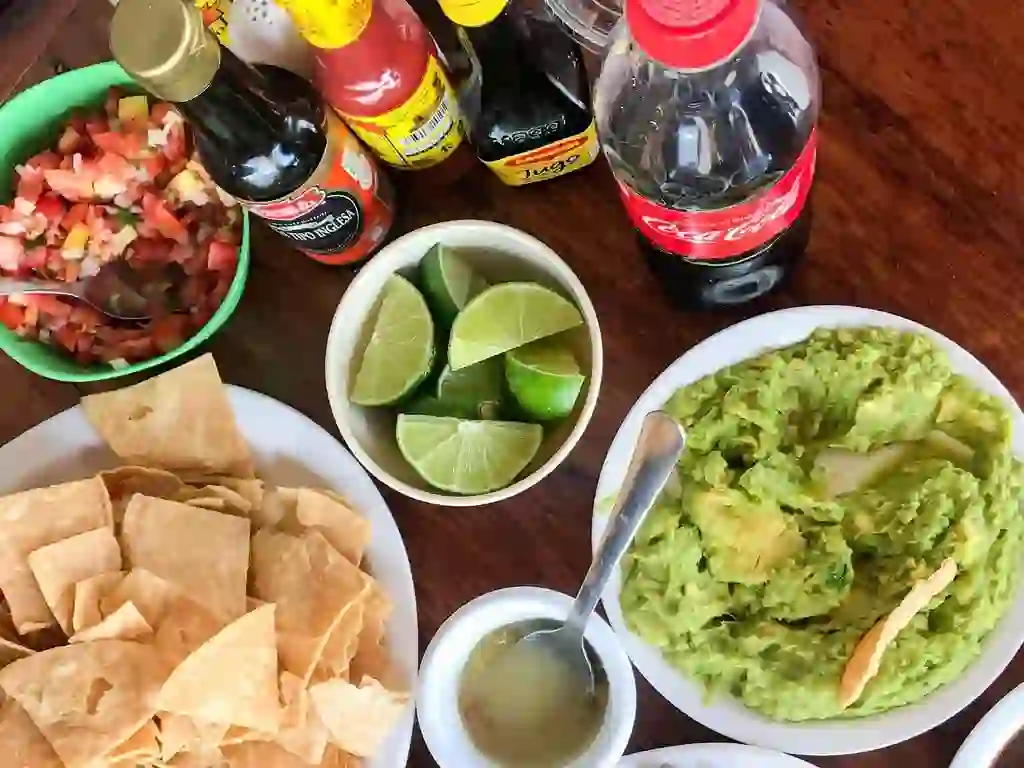 Address: Mercado Medellín L- 349, Roma sur, 06760 Cuauhtémoc, CDMX, Mexico
--
It's easy to see why food is one of Mexico City's biggest attractions—it's absolutely AMAZING! If you want to know all the best spots, make sure to get some help from a Mexico City local when you plan your itinerary. After all, you don't want to miss out on all the best stuff Mexico City has to offer. As always, reach out with your questions, and before your trip, be sure to check out: