So you know you're going to Mexico City, but where should you stay? Dude, it's tough. There are so many great options and tons of amazing places to visit—so it really depends on what kind of traveler you are. Below, we break down the best places to stay in Mexico City for every type of traveler, from foodie to museum-lover and beyond.
Any questions after reading? Check out this Mexico City neighborhood guide or contact us directly!
Want to explore Mexico differently? Have a local plan your trip.
Your traveler type: The Foodie
Where you should stay: Roma or Condesa
Sister neighborhoods divided by Insurgentes Avenue, Roma and Condesa are two of the best neighborhoods to stay for foodies. Why? Well if you're wondering where to eat in Mexico City, there are a million options.
Hit up Condesa for some Mexico City culinary classics: blue corn masa tlacoyos from the famous street food stalls next to the Chilpancingo metro stop, or tacos al pastor at the restaurant Tizoncito (they claim to have invented them).
Roma is also home to the brilliant Mercado Roma food hall, where visitors can find everything from churros to craft beer—and great views of the city from the Mercado's rooftop.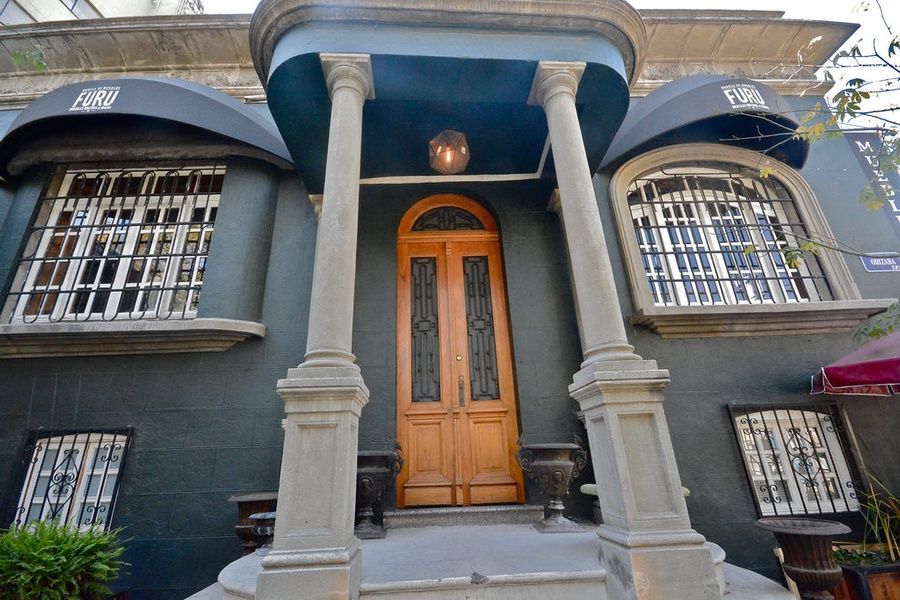 Roma and Condesa offer so much more than good tacos (although if tacos are enough, we don't judge). Condesa's sprawling Parque Mexico offers a serene respite from the city, and Roma's Mama Rumba a fun way to dance the night away once the sun goes down.
Simply put: you won't run out of things to do (especially when it comes to food) in Roma or Condesa, making either place an excellent choice.
Pro tip: Since Roma and Condesa can tip touristy (yes, the secret is out!) have a neighborhood local point out all the really great spots—you know, the ones that don't make it into the glossy guidebooks. They're usually the best ones.
Your traveler type: The Posh Vacationer
Where you should stay: Polanco
One of the best places in Mexico City for those that like the finer things: Polanco. It's full of restaurants, museums, and some of Mexico City's coolest landmarks.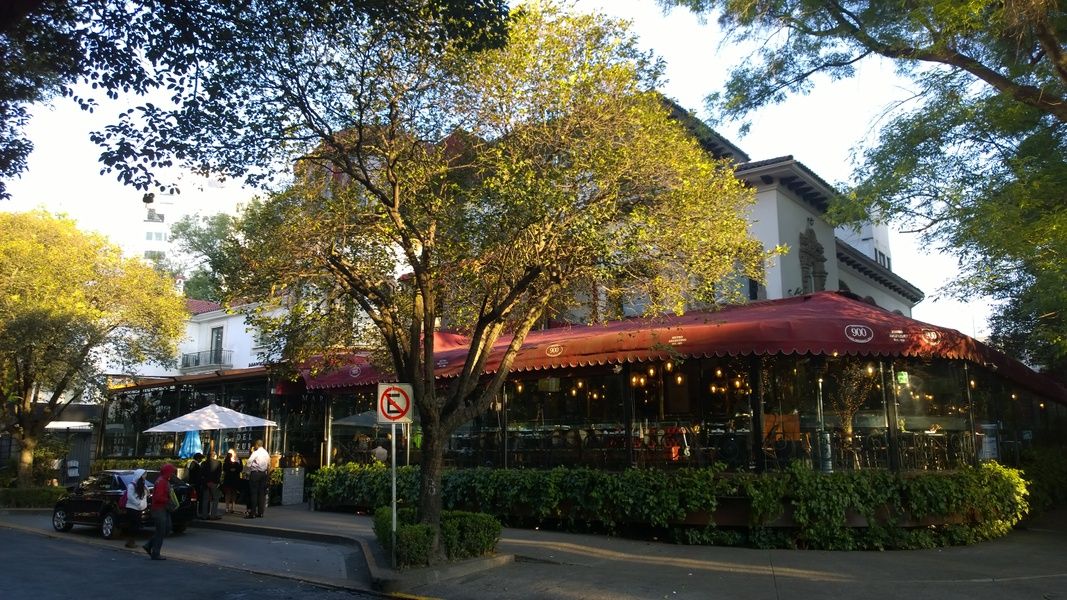 Staying in Polanco is great because there is so much to do both in Polanco proper and within close proximity to the neighborhood, like
All are within walking distance! Embrace the posh—central and upscale, Polanco is an extremely safe and lovely part of town.
Your traveler type: The Hipster
Where you should stay: Juarez or San Rafael
In the complete opposite direction from posh, we turn to Juarez and San Rafael.
If the hipster award once belonged to Condesa and Roma (shh, but these neighborhoods have been *discovered*) it has now passed to Juarez and San Rafael. Both these neighborhoods are on the edge of becoming the most rad places in town (and we all know that real hipsters like things before the crowds deem them cool).
Juarez and San Rafael have both seen better days. At their height, they were among the grandest neighborhoods in Mexico City. But after a period of struggle (exacerbated by the devasting earthquake in 1985) these neighborhoods are back!
San Rafael's revival includes a mix of the mansions from its glory days, excellent food at the Mercado San Cosme, and some of the best art galleries in town (artists and writers, priced out of Roma and Condesa, are moving to San Rafael and Juarez).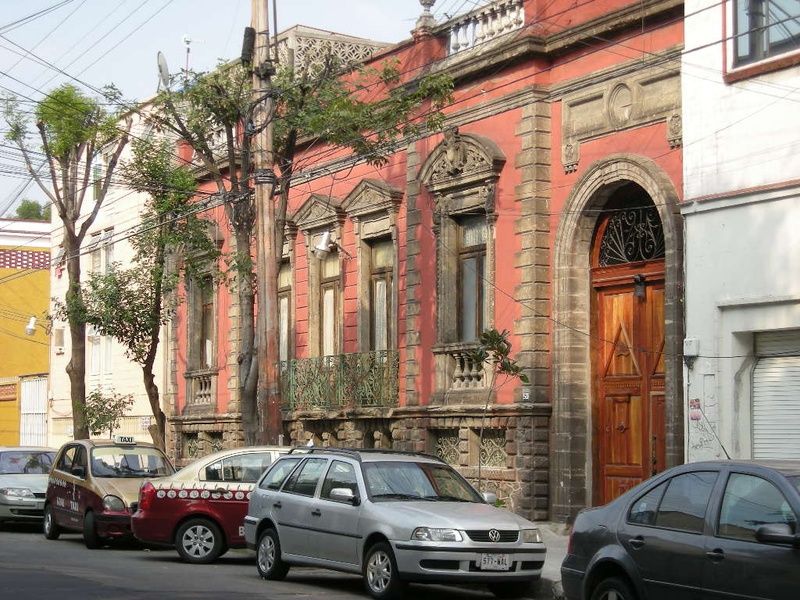 As for Juarez, not only does this part of town have amazing nightlife—we'll get to its Zona Rosa section in a minute—but it's increasingly catering to the hipster-hearted amongst us. Its Milan 44 mall is a great stop for anyone who wants to buy high-quality cheese or go to a yoga class—or both.
Fairly central, Juarez and San Rafael may be up-and-coming but they are considered to be safe. They're great neighborhoods to call "home" for anyone looking for an experience a bit off the beaten path.
Your traveler type: The Artsy Adventurer
Where you should stay: Coyoacan or San Angel
There's definitely something to be said for choosing to stay in a neighborhood away from the bustle. And away from the bustle does *not* mean boring. Just ask two of Mexico City's coolest neighborhoods—the chill Coyoacan and the amazing San Angel.
About forty minutes south of central Mexico City by metro train, Coyoacan offers a peaceful respite from the "city" but still plenty to do. Some of Mexico City's most popular attractions are here.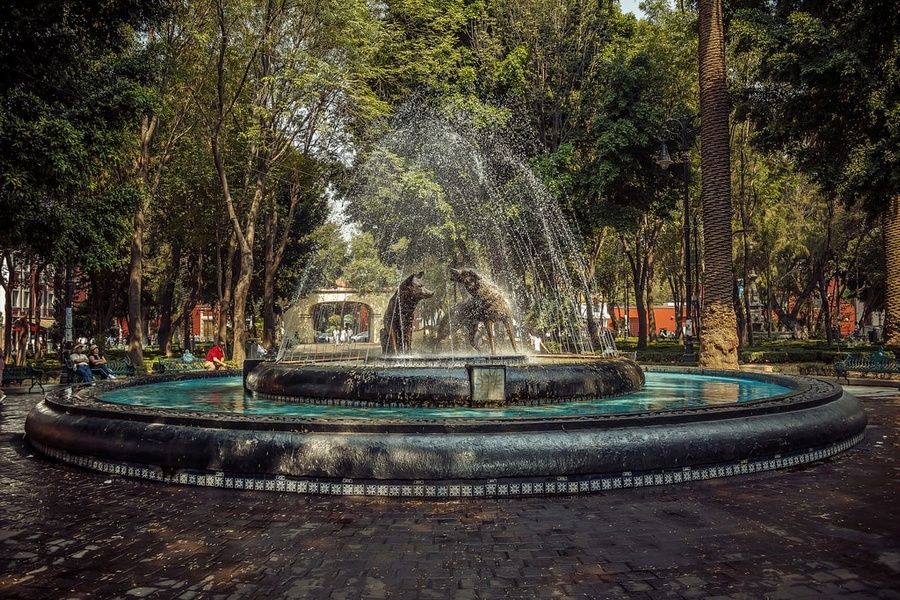 As for San Angel, it's a bit more of a trek (closer to an hour away from central Mexico City) which makes it the perfect spot for someone who wants to get away from it all and rub elbows with the locals. In San Angel, some of the top draws are:
Your traveler type: The Party Animal
Where you should stay: Zona Rosa
If you aren't *really* awake until the sun sets, then Zona Rosa is the place for you. Nestled in the Juarez neighborhood, Zona Rosa is the place for nightlife in Mexico City. It's also the city's LGBT core and has some of the best gay bars in town. There are also tons of cool speakeasies to check out, and it's always fun to see nearby monuments (like the iconic El Angel) all lit up at night.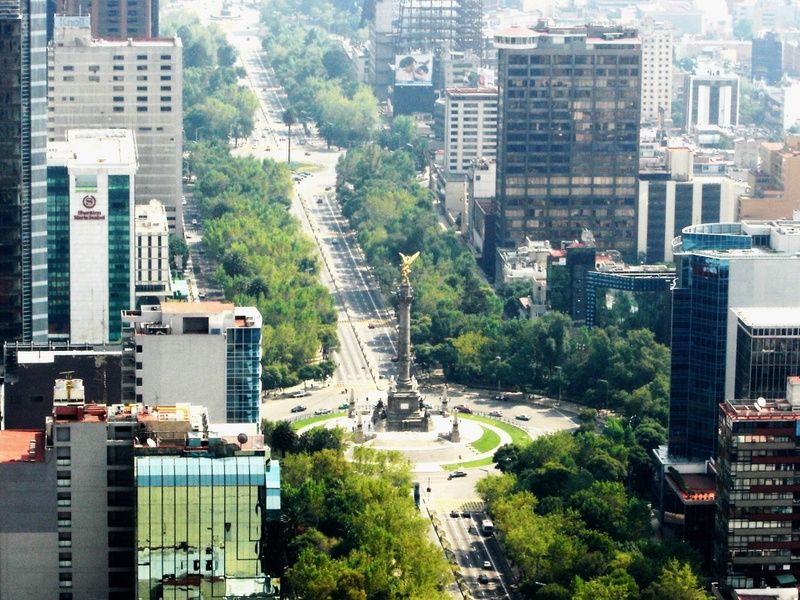 Zona Rosa gets some mixed reviews for nighttime safety. This part of town parties hard (and pickpocketers know it). Mexico City is safe on the whole, but be aware of your surroundings. Keep valuables close. When in doubt, call an Uber to get home. You know, just like you would in any big city. If safety is a concern, ask a local for insider safety tips.
Pro tip: for a cool non-touristy activity in Mexico City, check out Zona Rosa's Koreatown. There are tons of great Korean restaurants and bakeries in this neck of the woods.
Your traveler type: The History Buff
Where you should stay: Centro Historico
No matter where you stay, Centro Historico is one Mexico City spot you need to visit. And really, what's better than rolling out of bed and walking a few minutes to a great museum or landmark? A few of Centro Historico's gems: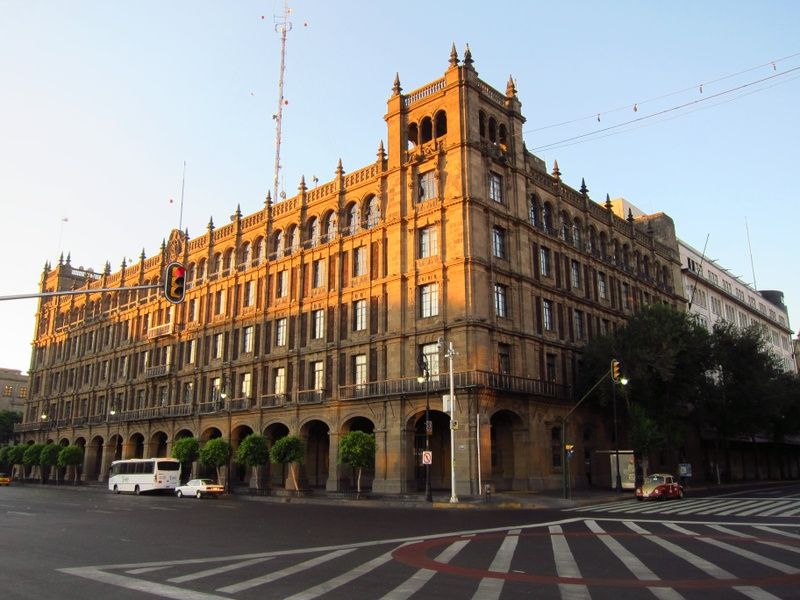 One of the best parts about staying in Centro Historico is that there are things to do no matter the weather. While there's no bad time to visit Mexico City, there is a rainy season, which means that visitors will occasionally have to avoid the wet. What's the best thing to do during a rain shower? Visit one of Mexico City's amazing museums (so amazing—and there are 150 to choose from!). Here are a few in Centro Historico:
There's a neighborhood in Mexico City for every type of traveler. But if you want to see Mexico City like a local (and have a fun and safe time doing it), make sure to chat with a local trip planner. They'll help you make an itinerary full of amazing local gems and insider tips—basically, it's like having a best friend in Mexico City.
--
Any questions? Let us know! And make sure to check out: