Is Montreal safe for travelers? This delightful Canadian city is a spectacular place to visit — and a safe destination.
Some Montreal locals helped us put together this guide to safety in their hometown. It covers everything from tips for solo travelers to navigating the COVID pandemic.
Looking for insider info on safety in Montreal? Work with a local for on-the-ground access as you plan your trip. Learn more.
Montreal and the COVID pandemic
From the start of the pandemic until late summer 2021, tourists were not allowed to enter Canada, but that restriction is behind us and Canada is welcoming visitors once again.
Here's the latest:
Vaccinations are not required to visit Canada from the US.


COVID tests are no longer required to visit Canada.

Masks are still recommended.
Ready to take in the view from Mont-Royal and sample some of the best French pastries in North America? Contact a local in Quebec to start planning your trip.
In general, Montreal is very safe for travelers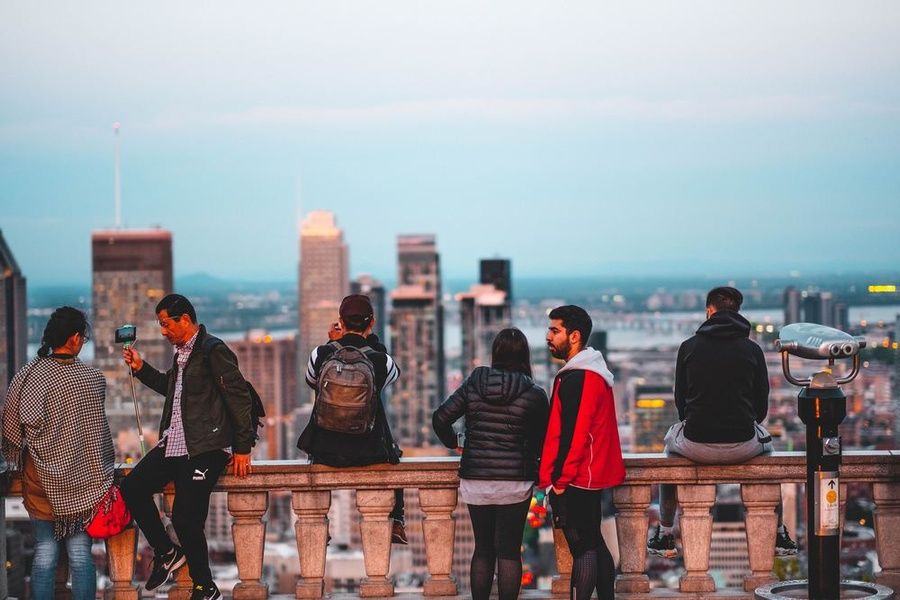 Despite being among Canada's largest cities, Montreal has one of the country's lowest crime rates—a win-win situation for travelers! Overall, to stay safe in Montreal, you just need to take normal travel safety precautions—keep an eye on your surroundings, be polite and respectful of others, and know who to contact in case of emergency. Staying on top of local and national news is also a good rule of thumb.
Petty theft is the most common crime
Petty theft—pickpocketing or snatching an unguarded bag—is the most common crime, but it's fairly rare. You can avoid it by keeping an eye on your surroundings, wearing cross-body bags/purses, and not flashing cash. Scams and other such crimes of opportunity are rare in Montreal.
If you feel unsafe or are a target of petty theft, Montreal's police are responsive and speak both English and French. But odds are you won't encounter this during your trip to Montreal.
Montreal is safe for solo and female travelers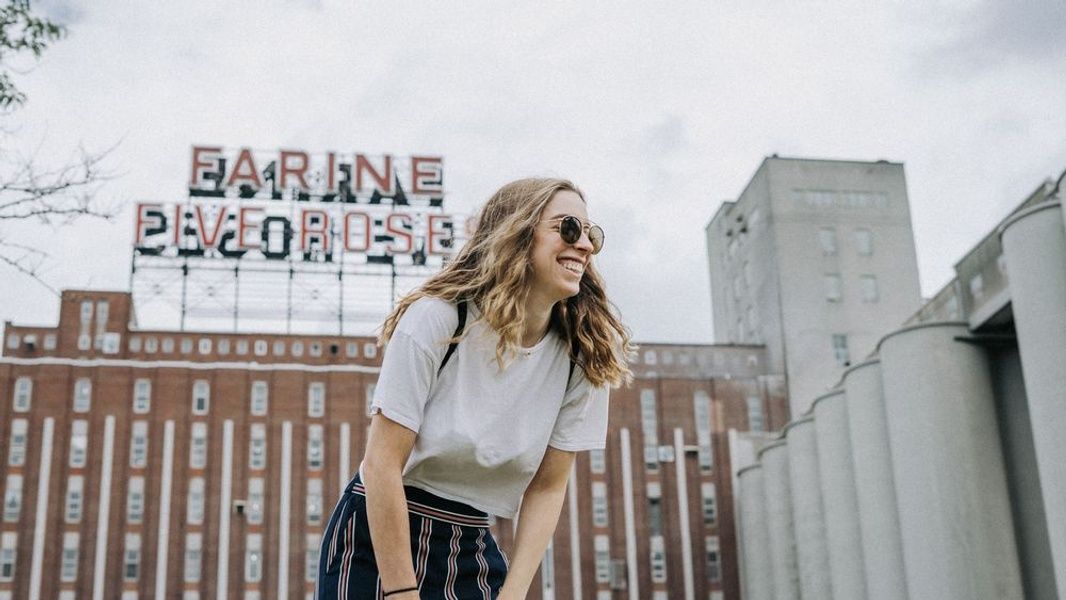 Simply put, solo and female travelers love Montreal. As long as you employ common travel sense, like remaining aware of your surroundings, not accepting drinks from strangers, and avoiding bad areas at dark, you should be fine. Whether you're in Montreal for a day or a week, get safety advice from a Montreal travel expert; they'll share their personal safety tips and Montreal experiences.
Public transportation is reliable and safe at all hours
Montreal's public transport system, La société de transport de Montreal (STM), is known for its safety, efficiency, and reliability. STM offers two modes of transportation that both travelers and locals frequently use:
Le metro—

Montreal's affordable

metro

(often mislabeled the subway or underground) has 4 color-coded lines and 68 stops, ideal for seeing major attractions as well as getting off the beaten path. The metro is safe at any time of day; however, hours can vary by line. Not every train runs 24/7—on late nights out you might need to find a different mode of transportation.
Public buses—

Like the metro,

Montreal's public buses

are affordable and safe to use, even at night. The buses run 24/7, 365 days a year, and offer 220 stops. Recently the STM introduced a new safety measure for buses called "Between Stops," geared towards women—using the service, you can request that drivers take you as close to your destination as possible or to a more well-populated drop-off point.
To use the STM like a pro, connect with a Montreal local for travel safety tips, personalized maps, and the most recent metro and bus schedules. They'll fill you in on how to get an STM reloadable Opus card, how to transfer between metro and buses, and other essential transit info.
Montreal is safe—but a few places should be avoided after dark
When it comes to exploring Montreal at night, popular neighborhoods like Plateau Mont-Royal, Ville-Marie, and Rosemont-La Petite-Patrie are safe at all hours. Montreal travel gurus advise staying away from the following streets after dark:
Notre Dame Quest

Wellington-St

Montreal Nord

The Red Light district (from St. Laurent Boulevard to the corner of St-Catherine Street)
Montreal sometimes experiences severe winter weather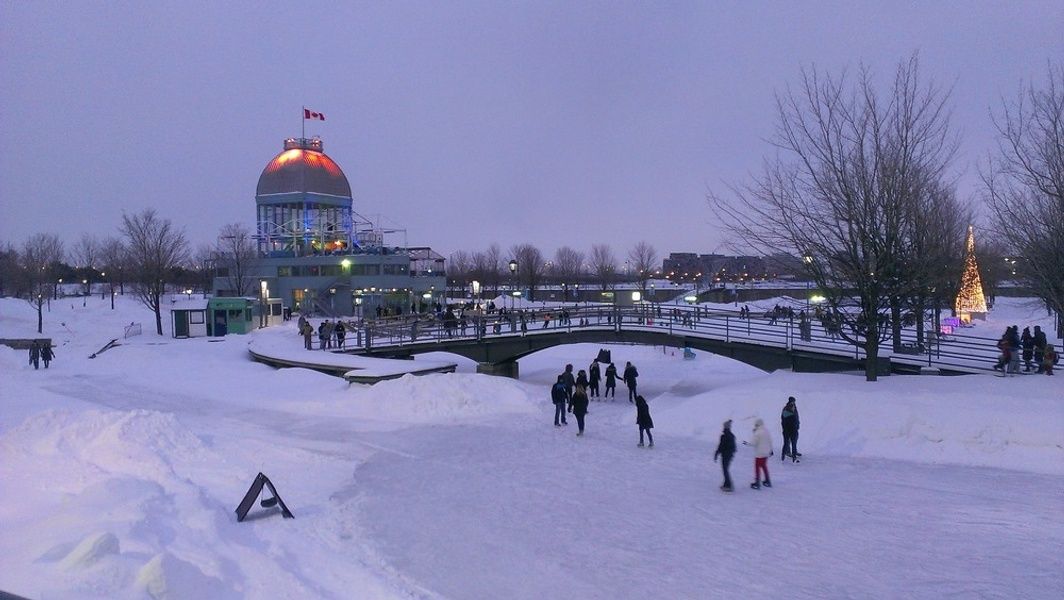 Montreal essentially becomes a winter wonderland from mid-November to March, with the coldest temperatures well-below -15° C / 5° F. If you travel to Montreal in this time of year, pack winter gear, like parkas, hats, gloves, and well-insulated, waterproof footwear.
You can also stay safe (and warm) by keeping abreast of winter storms. Montreal frequently experiences heavy snowfall, overnight freezes, and other wintry weather that can complicate travel. In these cases, get travel updates from a Montreal local to make sure you get around safely.
Local tip: When cold temps arrive, Montreal's Underground City is a fantastic place to explore and get warm. A 20-mile network of footpaths and shopping malls, the Underground City also connects to Montreal's metro—ideal for a break from the cold.
Know these emergency numbers, just in case
The odds of running into trouble are low, but keep these emergency numbers on hand just in case. It doesn't hurt to be prepared!
If you run into a problem, you can also reach out to your Montreal travel planner for help.
--
For up-to-date tips on safety, sightseeing, navigating Montreal, and more, connect with a local to plan your trip. They'll share their personal safety tips—and create a unique Montreal itinerary customized for you. Why see Montreal like a tourist when you could see it like a local? Learn more.