Montreal is a spectacular international city, jam-packed with a dizzying array of things to do and sights to see. Whether you're visiting in the sunny summer months or the beautiful, snowy winter, there's no chance you'll get bored! Here are 10 of our absolute favorite things to do in Montreal, from exploring Old Montreal to hiking Mont-Royal to enjoying a plate of poutine.
To make the most of your trip to Montreal connect with someone who actually lives there. They'll create an immersive itinerary that ensures you see a unique side of Montreal. Learn more.
#1: Taste the must-try foods of Montreal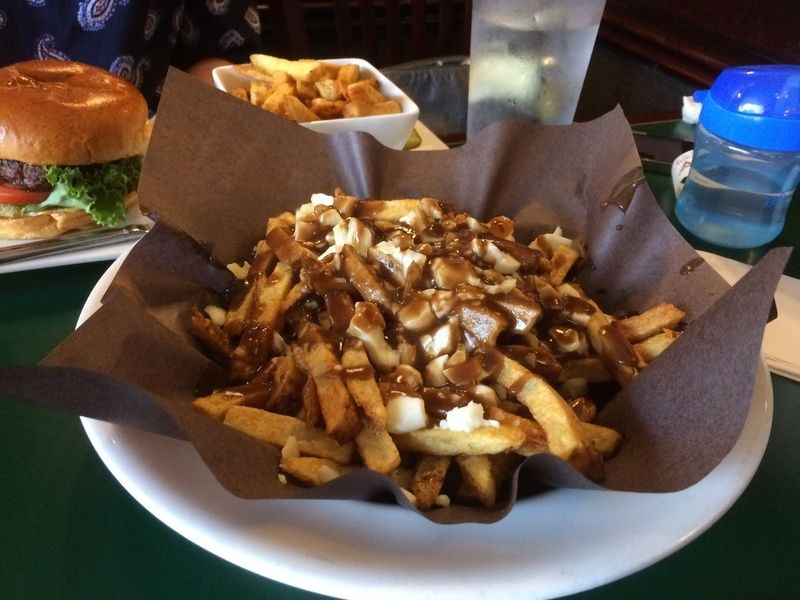 First things first—to know Montreal, you've gotta taste its incredible cuisine. Chefs and food critics around the world adore Montreal for its status as a culinary capital! So don't leave town without trying:
Poutine: The delicious Canadian combo of fries, cheese curds, and gravy is a must-taste

in Montreal. It's delicious any time of the day, but we'd suggest hitting up one of Montreal's 24-hour

poutineries

for a late-night treat.

Bagels

: Surprised? Locals in Montreal love bagels as much as locals in New York City. Montreal bagels are smaller, crispier, and sweeter—they're boiled in water mixed with honey!

French-style pastries: Some Montreal locals will argue that their versions of French classics—like croissants, macrons, or the uber-sweet k

ouign-amann

—are even better than their cousins across the Atlantic. You'll have to taste and see.
Connect with one of our local trip planners for suggestions on where to find the best of the above—you'll find tons of suggestions in guidebooks, but no one knows Montreal's food scene like the locals!
#2: Hike up Mont-Royal for a spectacular view
Fun fact: Montreal gets its name from Mont-Royal, or Mount Royal, the name of the gorgeous mountain at the city's heart. A hike up Mount Royal is a great way to get a little exercise—and you'll be rewarded with some stunning views of the surrounding park and the Montreal skyline.
When you make it to the top, stop at the Mount Royal Chalet to have a snack and take in the gorgeous scenery. Mount Royal is also a perfect spot for cross-country skiing or snowshoeing on a snowy day.
#3: Explore the awesome history of Old Montreal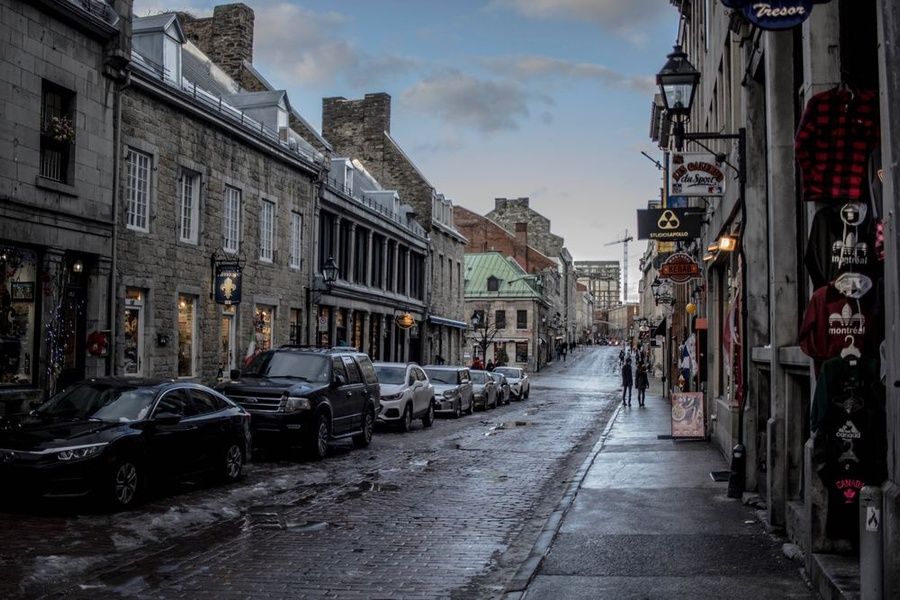 With roots back to the 17th-century, Old Montreal is a hodgepodge of intensely cool history. Hit up historical sites like the magnificent Notre Dame Basilica (opened in 1829) or the looming Old Clock Tower (built between 1919-1922), which is kind of like Montreal's version of Big Ben.
If you want a close look at Montreal's roots, pop over to Pointe-à-Callière, Montreal's museum of archeology and history. There, you can descend beneath the city to get a look at Montreal's original foundations—and learn how Montreal transformed from a French trading post to the bustling international metropolis it is today.
Pro tip: If you love history, ask your local trip planner about which history sights to see—they can even find a good walking tour to add to your itinerary.
#4: Catch a hockey match at Centre Bell
What's a trip to Canada without experiencing a local hockey match? At Centre Bell stadium, you can root on Montreal's home team, the Canadiens (or "Habs"). Attending a home match is always an amazing time, but be prepared—dedicated fans are going to get loud!
Official hockey season runs through the winter, from October to April. The rest of the year, the stadium hosts friendly matches and other events. Connect with a local in Montreal to see if you can work a match into your trip—they'll have advice on gameday transportation, where to buy tickets, and more.
#5: Party all night in
Le Village
(Gay Village)
A quick walk from Old Montreal is Gay Village (often called Le Village). One of the largest LGBTQ neighborhoods in North America, it's one of the top places in town for wild nightlife. So go crazy! Whether you want to grab an unforgettable show at Cabaret Mado or sip a fancy cocktail at Bar Renard, your nightlife options will be awesome and plenty.
Pro tip: Checking out Gay Village is especially fun in the summer when the area is closed to traffic. Be sure to snap an iconic selfie under the string of lights at Aires Libre.

#6: Grab a bite at Jean-Talon Market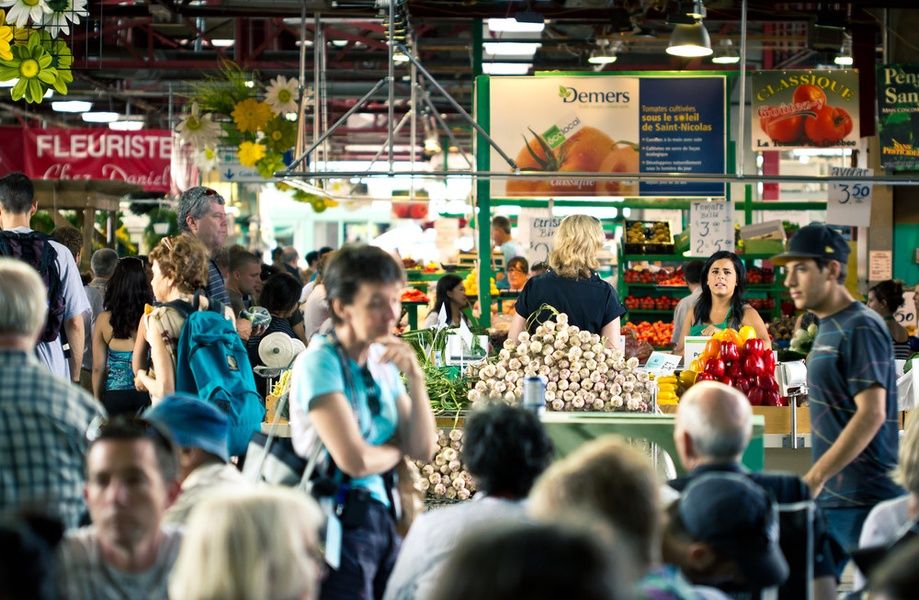 Aaaand we're back to food. (Can you blame us??). In the Little Italy neighborhood, definitely swing by Jean-Talon market for a delicious snack. This sprawling covered market is full of fresh produce, meats and cheeses, pastries, pasta, and so much more.
You can also get a hot meal there (vendors sell awesome French and Italian dishes), pick up a bouquet of flowers for your hotel room, and shop for unique souvenirs, like handmade ceramics and leather products.
Pro tip: Buy some cheese. Correction: all the cheese.
#7: Bask in the beauty of the Musée d'Art Contemporain
Checking out the amazing collection of modern art at Musée d'art contemporain is one of the top things to do in Montreal. The museum prides itself on over 7,000 works of art from 1,500 artists, sourced from all over the world. This is definitely not a "touristy" spot—you'll see locals admiring new exhibits and university students attending art lectures. Since le musée constantly updates its exhibits, you should check it out whether it's your first or fifth time to Montreal.
#8: Sample lots (and lots) of local craft beers
Montreal is totally infected with the craft brewery bug. You can't get through any neighborhood without running into a local microbrewery—and they're all so fun to check out. We recommend Etoh Brasserie for an elegant beer tasting atmosphere, and Microbrasserie à la Fût Montréal for a more rustic experience. Whatever your beer-tasting style, connect with Montreal local who can point you in the right direction.
#9: Shop 'til you drop at Mile End
Mile End is Montreal's bohemian, artsy district, and an amazing place to shop and eat. You'll find plenty of adorable boutiques, featuring hand-made accessories and styles by local designers. Some of the stores are high-end and pricey, but others sell vintage and second-hand clothes for a budget shopper.
Pro tip: Even if you're not looking to buy anything, Mile End is a lovely neighborhood for a walk—grab a coffee and stroll along the broad walking streets, then stop by the legendary Fairmont Bagels for one of Montreal's most famous snacks!
#10: Take in the view from
La Grande Roue
(a Ferris wheel, fam!)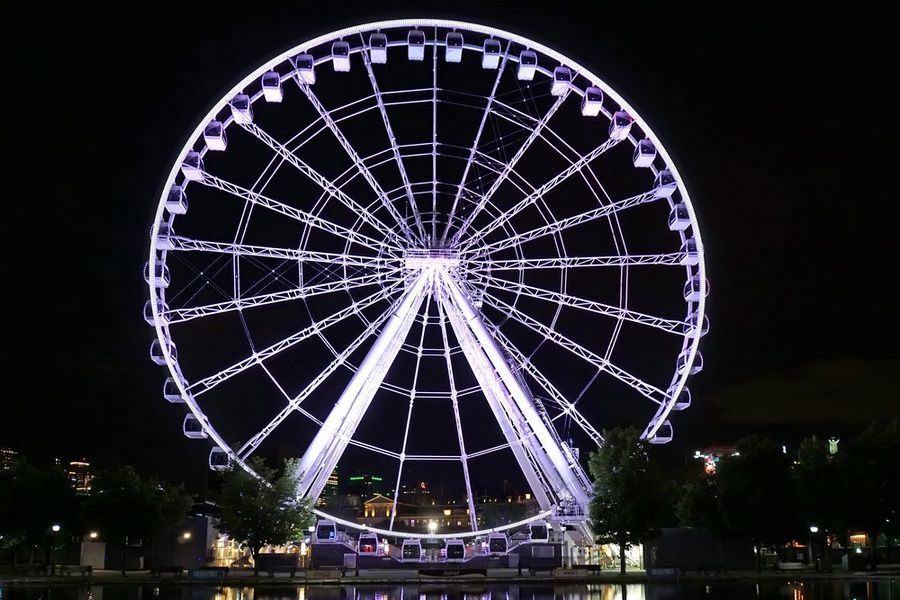 Built along the water to commemorate Montreal's 375th birthday, La Grande Roue de Montreal (translation: The Great Wheel of Montreal) is an excellent gift for locals and travelers alike. The enclosed cars mean that you can enjoy La Grande Roue 365 days a year—and a snowy Montreal from above is a pretty spectacular sight. The Wheel is expensive—about $25 per ticket—but the Instagram likes are worth it.
Pro tip: Love amusement rides? Check out La Ronde on St. Helen's island for rollercoasters galore.
--
Those are a few of our favorite things to do in Montreal, but this list doesn't cover everything—not by a long shot! For the best insight on what to do and where to go in Montreal, connect with a local to plan your trip. No one knows Montreal like they do—which means you'll get to experience a side of the city that most tourists miss.