Sure, New York City can be expensive (it was recently named one of the world's 10 priciest cities to live in). But here's the thing—a vacation to NYC really doesn't have to break the bank. In fact, there are a lot of ways to keep your trip to super affordable. Seriously! Here are 15 ways to travel to New York City on a budget.
Questions after reading our *two cents* (sorry, bad joke)? Send us a message!
#1: Don't stay in Manhattan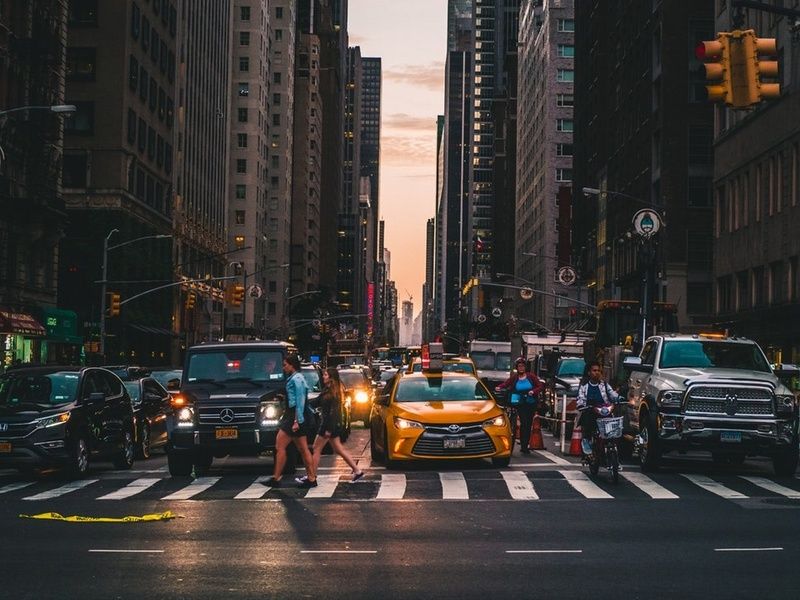 If you're wondering where to stay in New York that won't consume your entire travel budget, here's a tip: don't limit yourself to Manhattan. You'll find much better deals on hotels and Airbnbs in other boroughs—without sacrificing your experience.
Brooklyn neighborhoods like Park Slope and Williamsburg are full of New York charm (not to mention tons of awesome restaurants, bodegas, bars, and parks). A three-star hotel in Brooklyn or Queens can save you around $100/night compared to one in Manhattan. Cha-ching! That means more cash for Broadway tickets (or hot dogs, we don't judge).
Maybe you'll opt for the ultimate money-saving accommodations by camping upstate. Our locals in the Hudson Valley and the Catskills can help any camping or hiking you want to do in their backyard. Learn more.
#2: Use the subway to get around
Knowing how to use New York's public transportation is crucial, since the subway is hands-down the best and cheapest way to get around. It's safe, easy to use, and extensive. We get it can be intimidating for first time users—but it's so worth it. A single ride is less than $3, which is pennies in comparison to the $30–$60 you may spend on an Uber or taxi.
Our friends at Two Wandering Soles suggest getting the 7-day unlimited pass. Check out their other budget tips!
#3: Eat like a local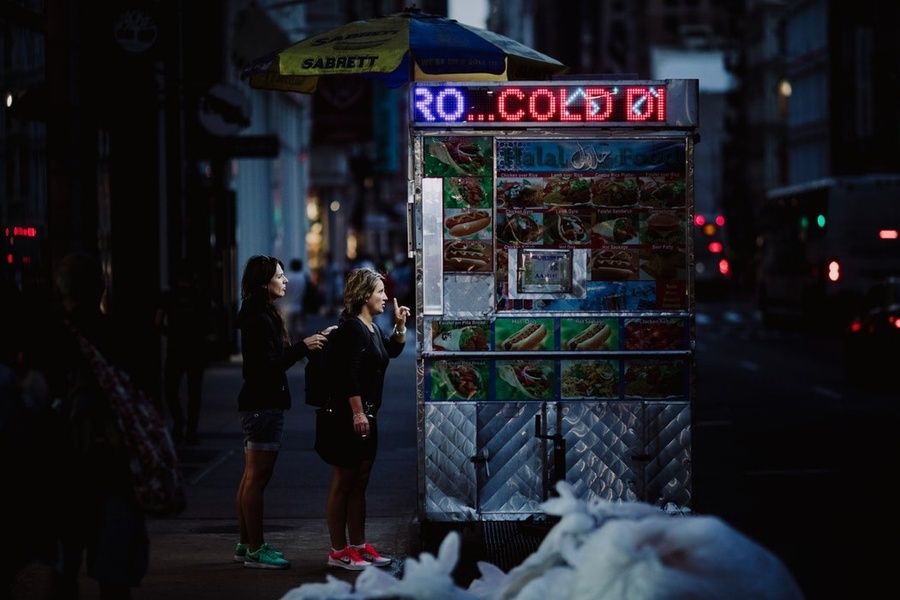 One of the best ways to keep your NYC trip under budget is to eat like a local—by indulging in the city's incredible cheap eats! We're talking breakfast cart bagels, $1 pizza slices, halal food, and more. Our advice: chat with New York local about their favorite places for dollar dumplings, cheap falafel, and the best happy hour deals around.
#4: Take advantage of museum deals
Lots of frequently asked questions about NYC concern its museums. Which ones are the best? What's absolutely worth seeing? Do I have to go to the Met and the MoMA? (answer: yes.) Are they expensive?
Here's the truth: in New York, no one pays the full price at museums. That's because most museums in NYC have free days as well as pay-as-you-wish days—so do a bit of research and you'll have no trouble staying under budget! Psst—the Brooklyn Museum and the American Museum of Natural History are always pay-as-you-wish. And they're both awesome!
#5: Don't spend $ chasing the best views—check out these free vistas instead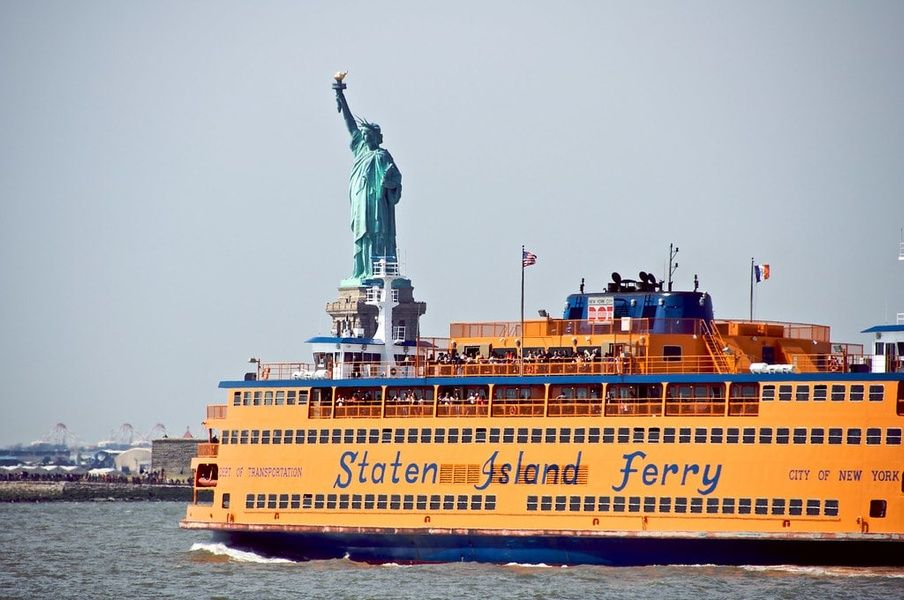 Speaking of free, don't overspend for views at the Empire State Building or 1 World Trade Center. There are free ways to get awesome panoramic views of NYC—and some are even better than the ones you have to pay for.
The Staten Island Ferry: The Staten Island Ferry is free to take, and it provides incredible views of the Manhattan skyline as well as the Statue of Liberty and Ellis Island (it sails right by both). It's also a wonderful way to cool down on a summer day. Plus, they sell beer on board!

The High Line: The High Line is an impressive way to see the city from an unusual perspective. Once an elevated railroad, the High Line is now a park filled with greenery and public art.

Brooklyn Heights Promenade:

For a killer Manhattan view, check out the Brooklyn Heights Promenade. The gorgeous, serene view of the skyline across the water will make your Instagram followers

so

jealous.

The one exception:

The view from the Top of the Rock (Rockefeller Center) is pretty phenomenal—plus, you get to actually *see* all the famous buildings. So if you're going to pay for a view in New York City, pay for a view there.
#6: Walk or bike between activities and sights
New York City is so walkable. Manhattan is largely designed as a grid, making it easy to navigate even for the most directionally-challenged among us. Plus, Citi bikes are everywhere.
#7: Plan your trip for the winter
New York travel prices can be steep, especially during peak travel seasons. If you're looking to design a budget trip to New York City, think about visiting in the winter.
Will it be cold? Yes, probably. But New York City in the winter is a magical place. Between ice-skating, hot chocolate, and holiday decorations, it's an enchanting time of year to visit (and you'll save some major bucks by traveling in the off-season).
#8: Find cheaper (and more authentic) versions of typical tourist destination
Avoid the tourist traps and see New York like a local. There are tons of ways to experience classic NYC activities (like comedy shows and bakery crawls) on the cheap—and without the tourist crowd. These tips are just the 'tip of the iceberg' though—talk to an NYC trip planner for a boatload of 1:1 personalized recs.
Instead of the Comedy Cellar, go to an open-mic night:

There are so many bars and theaters around New York that have free live comedy! The comedy may be more hit-and-miss, but you'll definitely stumble upon some gems.

The Upright Citizens Brigade Theater

(UCB) is a local favorite.

Instead of Little Italy, go to Arthur Avenue:

New Yorkers know that Little Italy hasn't been the best place in town for Italian food in almost a century. Instead, head north to the Bronx.

Arthur Avenue

has some of the best Italian eats in town.




Instead of Magnolia Bakery, go to Molly's Cupcakes:

Sure you could visit the bakery made famous by Sex in the City, but to satisfy a sweet tooth without the crowds, opt for a cupcake at

Molly's Cupcakes

or a cookie at

Levain Bakery

(it's a local favorite).
#9: Explore the city's amazing parks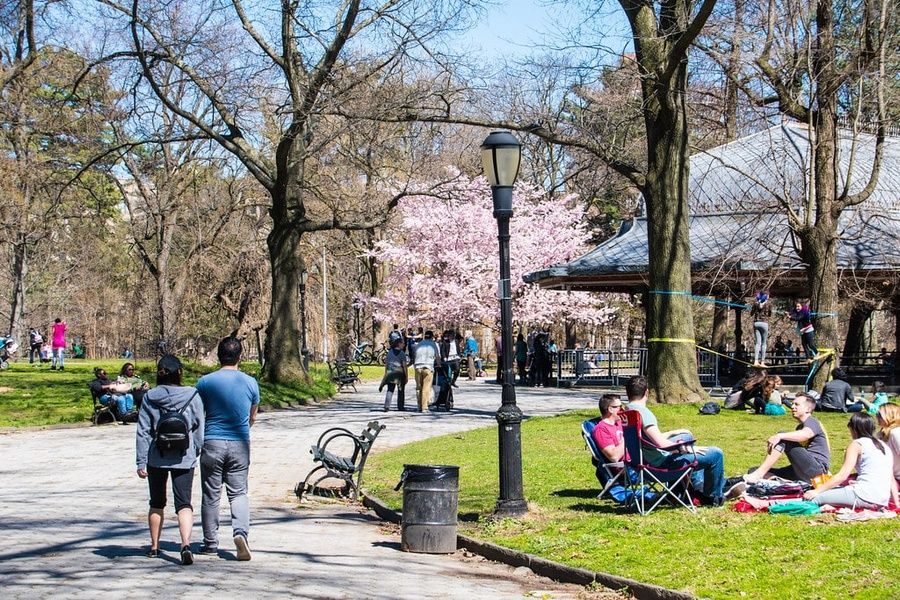 Don't get us wrong, Central Park is breathtaking. It's full of great trails, a zoo, beautiful lakes (look out for the hot duck!) and plenty of green space. But the New York City park scene is way more than just Central Park.
Prospect Park:

Nestled alongside the fantastic

Brooklyn Museum

and the

Brooklyn Botanical Gardens

you

might

like Prospect Park even more than Central Park. Full of green space, gorgeous lakes, and beautiful shady bridges, you can spend an entire afternoon exploring the nooks and crannies of this magical part of Brooklyn.

Washington Square Park:

There's

always

something happening in Washington Square Park. The center of the vibrant Greenwich Village neighborhood, Washington Square is home to New York University—making it a youthful, lively spot. There are always people around—lounging in the grass, listening to live music, or challenging each other to a game of chess.

Riverside Park:

One of the less-frequented parks in New York City, Riverside Park runs along the Hudson River parallel to Columbia University's campus on the Upper West Side. We suggest walking north through the park and then looping back toward Columbia—there, you can check out

President Ulysses S. Grant's tomb

.
#10: Make sure to get discount Broadway tickets
Obviously, catching a Broadway show is one of the things to do in New York City. And yes—you can do it on the cheap!
Here's what you do: check out the TKTS Booth in Times Square (there are also locations in Brooklyn and Lower Manhattan). There, you can find theatre tickets with steep discounts: sometimes up to 50% off! Get there early in the day to grab tickets before they're gone.
Pro tip: If you do choose to pick up tickets in Times Square, be on your guard. Although New York City is safe, Times Square is a tourist hub, and pickpockets (and scam artists) know it. For more info on common scams, talk to someone who lives in New York.
#11: For phenomenal views on the cheap, walk across the bridges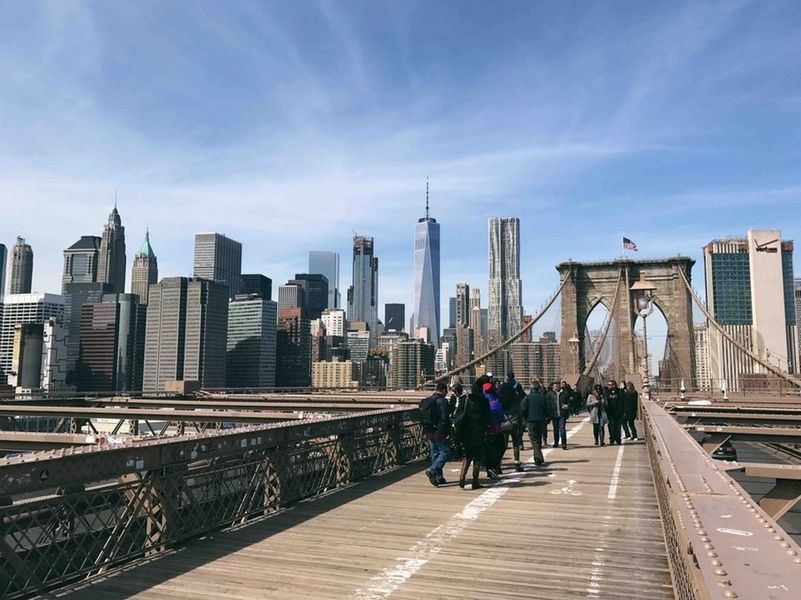 You could spend a precious subway swipe to get to Brooklyn. Or, for free, you could simply walk across one of the incredible bridges that connect Brooklyn to Manhattan. This is an awesome, free activity: not only does it offer some amazing views, but it's also an excellent way to traverse the city.
The Brooklyn Bridge:

The iconic Brooklyn Bridge is the top walking choice for many visitors—historic and easily accessible, it provides awesome views of lower Manhattan. Plus, there are no trains, which (aside from the chatter of other people) makes it a quieter walk.

The Manhattan Bridge:

One of the best parts of crossing the Manhattan bridge is the view it provides of the Brooklyn Bridge! And since most tourists opt to cross the Brooklyn Bridge, the Manhattan bridge is a good way to avoid the crowds.

The Williamsburg Bridge:

Williamsburg is so hip, and what's more hipster than using an alternative form of transportation? The perk here is the double view of the Brooklyn

and

Manhattan Bridges. As trains run across the Williamsburg Bridge and Manhattan Bridge, they can get loud, however.
#12: Check out all the awesome, free historical sights
If you love history, you're in luck: New York City is bursting with historical landmarks, monuments, and memorials. As public spaces, they're totally free to check out. Some of our favorite places to visit in New York involve history (like Alexander Hamiton's grave at Trinity Church, the Civil War arch north of Prospect Park, and that Grant tomb we mentioned earlier).
Check these sites out for sure, but for total immersion in New York's history ask a local history buff to make you a custom walking map that hits the spots you want to see.
#13: Sign up to be in the audience of a live show
Do you love late night TV? Great news—you can attend your favorite late night shows for free. It just takes some advance planning. Shows like The Late Show with Stephen Colbert, Last Week Tonight with John Oliver, and the Daily Show with Trevor Noah offer deals on free tickets.
#14: Cheers! Take a free brewery tour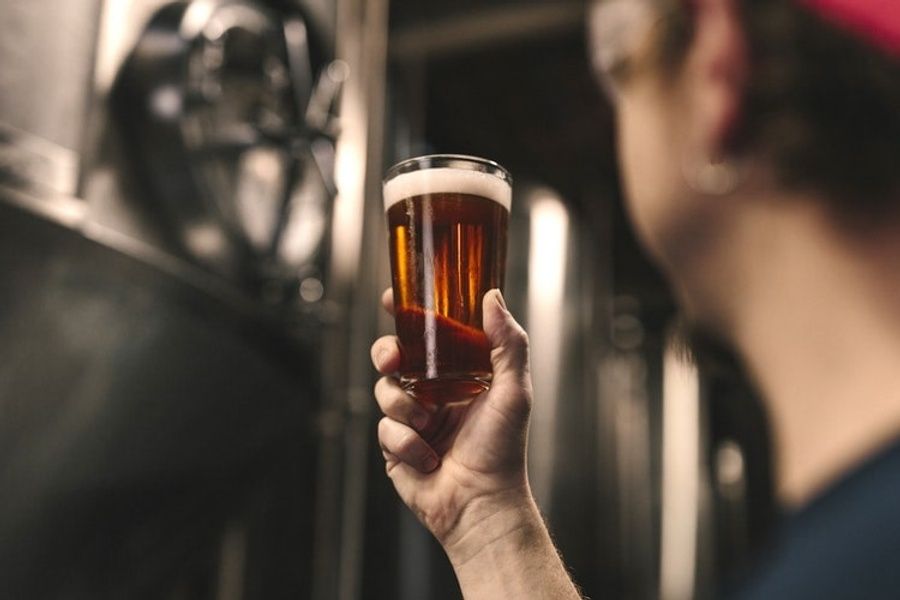 Craft beer is having a moment in New York. There are a lot of awesome breweries around town—and many of them offer tours! The Chelsea Brewery, Brooklyn Brewery (the basic tour), and The Bronx Brewery all offer free* tours.
*Of course, we can't guarantee that you won't spend a few bucks after the tour.
#15: Get insider recommendations from a New York local
When it comes to things to do in New York, you could rely on Google articles from three years ago—or you could ask a trip planner who actually *lives* in New York for recommendations. They know all the best stuff to do, see, and experience at any budget—because New York is their city! Plus, since your local creates a custom itinerary just for you, you'll get to see all the stuff you want without a bunch of boring filler activities. No fiddling with annoying logistics! And who knows—you might even become best friends.
--
You're totally prepared to enjoy the best of New York City—without emptying your savings for the trip! For even more budget tips, be sure to talk with a local NYC travel expert. They'll help design a custom itinerary that hits everything you want to see, plus all the insider secrets you could ever need. Even better, they'll be around with 24/7 phone support to help if you run into any issues. Any questions? Feel free to send us a message! And don't forget to check out: