Questions about traveling to the Big Apple? With some local help, we created this guide to all the top questions about visiting NYC.
Q: Ok, I'm in NYC. What's the best way to get around?
A: New York is ginormous and there's so much to see. Fortunately, there are great options for transportation in New York. Uber is ultra easy. Hailing a taxi is a classic. But these options can get pricey, fast.
The best (and certainly the cheapest) way to get around New York City is by using the subway. Fares are less than $3. For a week in New York, it's a good idea to get an "Unlimited" 7-day Metrocard if you're planning on taking it often. And free apps like Google Maps and Citymapper will have you navigating the subway like a local in no time.
Pro tip: New York is also an excellent walking city. Manhattan is set up on a grid, which means even the directionally-challenged can confidently navigate its streets (we speak from experience).
Q: Eek—you mean the subway is safe?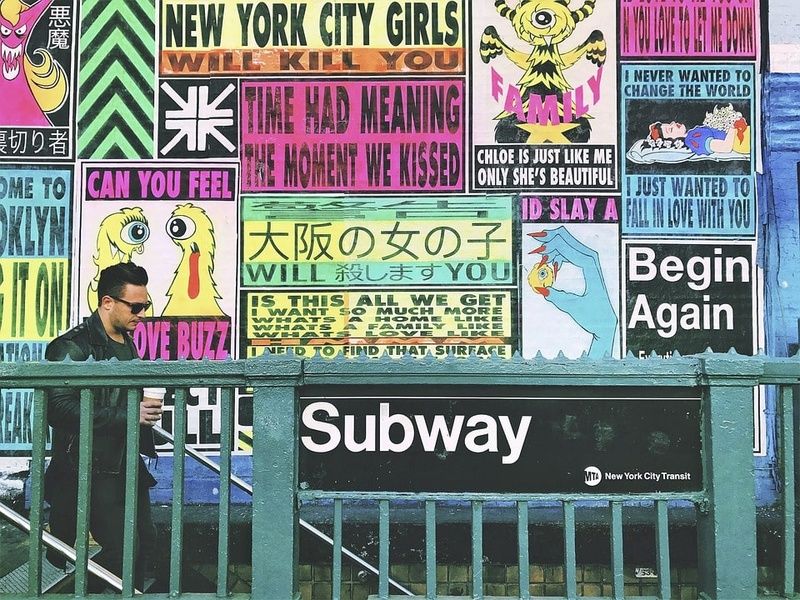 A: Oh, yes! The NYC subway is absolutely safe. Four million people use the subway every day, and the crime rate is low—it's been dropping rapidly since the 1990s.
Q: What about the rest of the city? Is New York City safe as a whole?
A: Quick answer—yes, absolutely, New York City is super safe! The crime rate in New York City has been dropping for decades, and today New York City's crime rate is much lower than the national average.
The only things to watch out for: pickpockets and scams—so don't leave your phone or wallet in your back pocket, and talk to a local for info on popular scams. But the violent crime rate has been dropping since the 90s, and most neighborhoods in Manhattan and Brooklyn are quite safe. New York is the city that never sleeps, and there's almost always somebody around.
Q: Is it worth it to visit boroughs besides Manhattan?
A: Absolutely—New York City's other boroughs are some of the best places to visit in New York! Manhattan is great, but you'll find awesome museums, lively events, and gorgeous parks in other parts of the city as well.
You may even want to explore beyond NYC! It's easy to hop on the Metro-North train at Grand Central and zip upstate. We can connect you with locals in the Hudson Valley and the Catskills who can help you plan your upstate adventure. Learn more.
Q: What's the best neighborhood to stay in?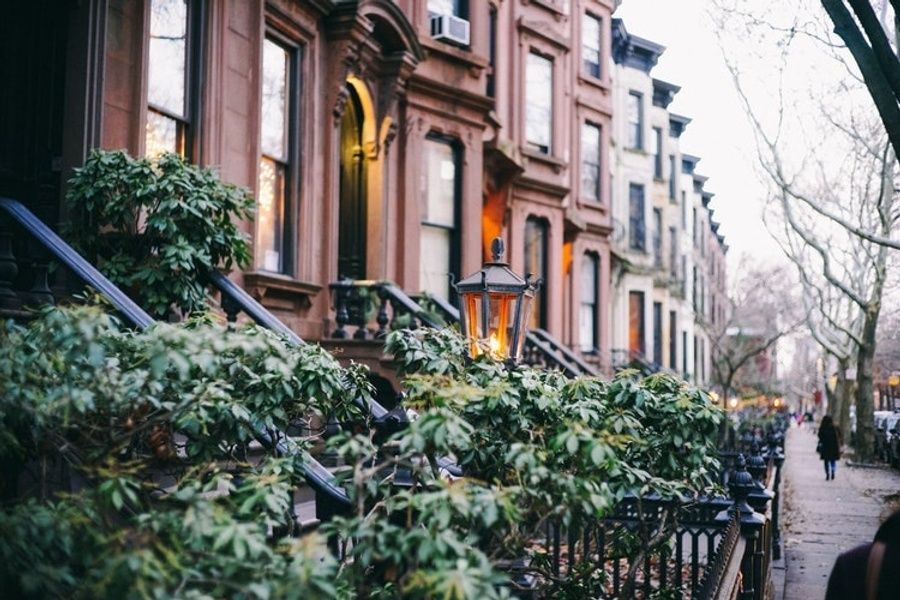 A: It's hard to decide where to stay in New York City—there are so many fantastic options. Really, it depends on a few things: your budget, the activities on your itinerary, and what kind of neighborhood vibe you want.
Talk to one of our New York trip planners for help deciding which neighborhood you want to call home—they'll be able to give you so much more insight than a cursory Google search. Here are some of our favorites:
Greenwich Village

: Quirky and central, Greenwich Village is full of great bars and restaurants. It's easy to get from here to other parts of the city. Plus it's near Washington Square Park, one of the best people-watching places in town.

The Upper West Side

: The proximity to Central Park makes the UWS one of the best neighborhoods in New York. Close to major subway stops, it also makes navigating New York a breeze.

Williamsburg

: The hipster soul of New York, Williamsburg (in Brooklyn) offers tons of things to do—without the Manhattan price tag. It's connected to Manhattan by the Williamsburg Bridge, which means it's still easy to get into the city.

Park Slope

: Park Slope is a residential but exciting part of Brooklyn—it borders beautiful Prospect Park, and is in close proximity to the Brooklyn Botanical Gardens and the Brooklyn Museum. Plus, there are tons of great restaurants, bars, and shops.
Q: What should I pack?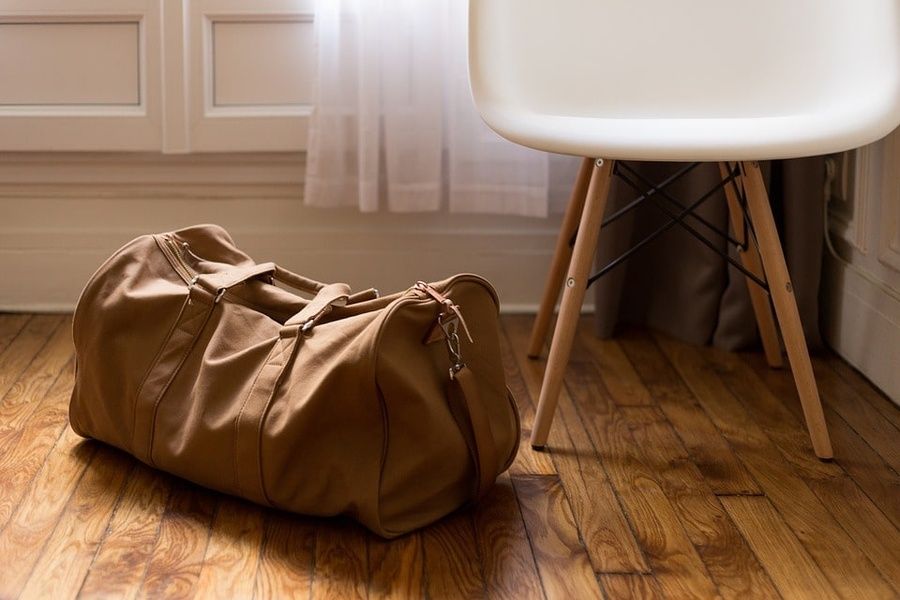 A: What you should pack for New York largely depends on when you're visiting. New York in the summer is hot and muggy, and it can get quite cold in the winter.
No matter what time of year, be sure to pack good walking shoes, a nice outfit for catching a show or hitting up a club, an umbrella, and (depending on the season) a versatile jacket.
If you have more specific New York fashion questions, ask a local who shares your love of clothes! The thing about everyone wearing black is only… a little bit true.
Q: When's the best time to visit New York?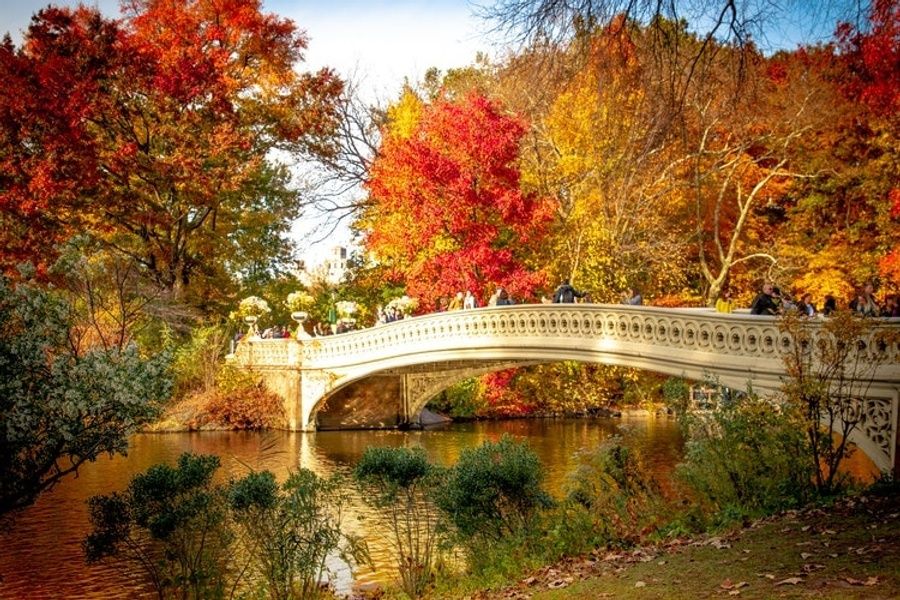 A: There's no bad time to visit New York! Every season offers something different and amazing when it comes to events and things to see. That being said, the weather is often most pleasant in spring and fall (not too hot, not too cold, but perfect).
If you're looking to keep your New York trip under budget, consider visiting in the late fall and winter when the price of New York travel is cheaper. Is it cold? Yes. But with so many incredible museums, shows, and other activities, the cold won't bother you anyway.
Q: I've heard New York is expensive. How bad is it?
A: Not gonna lie—things in New York can be pricey! The good news is that it's totally possible to keep things under budget. Many museums in New York are based on donations, for example, and they often have "free" days. Plus it's easy to grab a classic New York meal—a bagel with cream cheese, or a slice of pizza—for only a few dollars.
Q: Speaking of food… what should I eat in New York?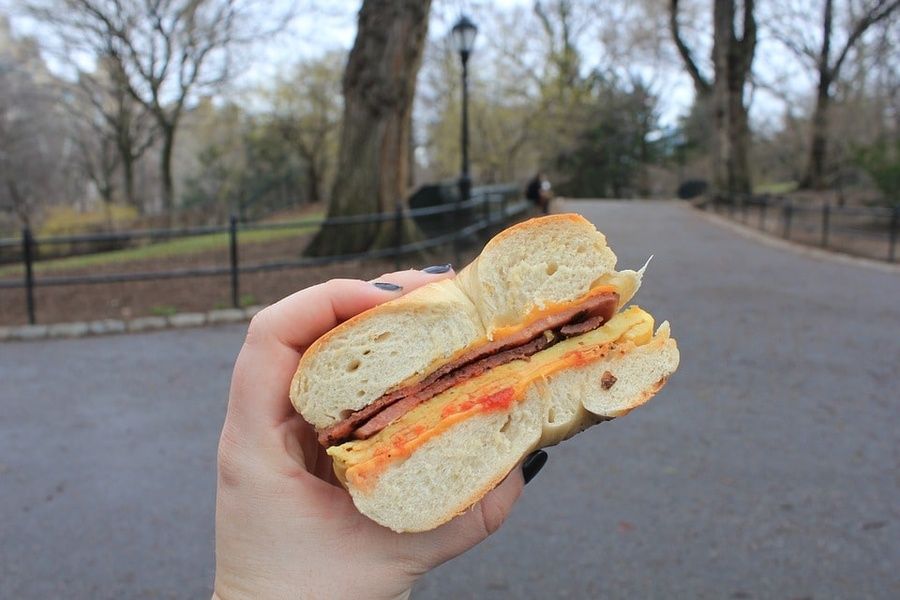 A: Great question. A better one would be "what shouldn't I eat in New York"? Aside from the aforementioned bagels (and every New Yorker has a favorite spot) and pizza (ditto), there are a couple of other things visitors should try while in town:
Pastrami sandwiches: New York has some incredible delis. It'll be hard to decide what kind of sandwich to order, but it's always a solid choice to go with the classic: pastrami on rye bread. We recommend Katz's deli.

Hot dogs: Whether you grab a hot dog at a Yankees game or from a cart on the street, it's an excellent way to get a taste of New York. Remember: any hot dog over $2.50 is a rip-off.

Black and white cookies: These cloyingly sweet cookies are an iconic NYC dessert (or afternoon pick-me-up). The best ones are at Zabars.

International cuisine

: New York is the center of the universe! No matter where it's from, New York has it. Never been to Eastern Europe? Have dinner in Little Moscow down in Coney Island. Want Chinese dumplings? Flushing, Queens. It's all good.

Brunch: Yes, brunch in New York is a MUST while you're in town. You'll find a lot of great, healthy brunch spots in NYC.
Q: There are so many museums—which are worth visiting?
A: Oh man, there are so many incredible museums in New York City. At the end of the day, it comes down to what you're interested in—art, history, something entirely different? The Metropolitan Museum of Art and the American Museum of Natural History are among the city's best and most-visited—but talk to a New Yorker who loves museums to get a true sense of what's worth checking out.
Q: Are there any tourist attractions I should avoid?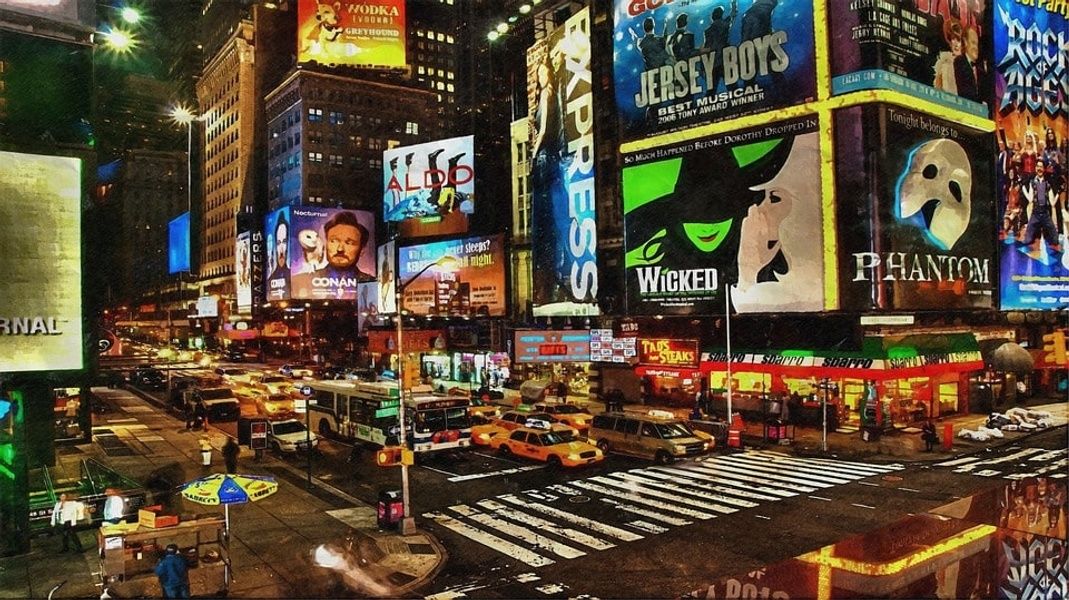 A: Oh yes. If you ask any New Yorker this question they'll tell you to avoid Times Square. It's worth checking out—once—but there are so many other great things in New York to see instead!
Avoid other easy tourist traps. Little Italy is fun to check out, but for *real* Italian food go to Arthur Avenue in the Bronx. There are lots of examples like this, hence why getting some local input is so valuable.
Q: Is it true that New Yorkers are really rude?
A: Not at all! Honestly, everyone's just in a hurry to get somewhere. When your commute involves packed subway cars and dodging rivers of people on the street, you just want to get where you're going, you know?
But if you have to ask for help or directions, you'll find that New Yorkers are warm and welcoming. After all, we're from all over the world! Many take pride in New York City, and totally understand how confusing it can seem to first-time visitors.
Q: Which NYC airport is the best to fly into?
A: There are three main airports that serve the NYC area: JFK, LaGuardia, and Newark-Liberty. We'll be totally honest here: none of them are great options. But then again, are any busy airports actually "great options"? Nope. Regardless—what really sets these 3 airports apart is their location and proximity to wherever you're staying in New York.
JFK: JFK is in Jamaica, Queens. A taxi from JFK to Manhattan costs a flat fee of $52, but be sure to only take official yellow cabs. An Uber will probably run you $55 or more for this route. Just remember: this flat fee only applies to trips from JFK to Manhattan—not vice-versa! Cars aside, you can also take the subway (though the trip will be well over an hour); JFK's AirTrain transfers straight to the A line.
LaGuardia (LGA): LaGuardia is in northern Queens, relatively close to Manhattan. Many of the options from LGA are the same as JFK: you can take a taxi, Uber, or use public transportation. Note: there is no flat taxi fare from LGA to Manhattan. Also, LGA doesn't have an AirTrain like JFK—instead, you can take the M60 bus into the city or to a free subway connection along the way.
Newark-Liberty (EWR): Newark-Liberty is located in Newark, NJ—about 15 miles from NYC. The EWR AirTrain will take you to NJTransit or Amtrack trains (both of which go straight into Manhattan); you could also Uber or take a taxi. Interestingly, though fares from EWR to Manhattan are metered, there is a $69 flat fare from Manhattan to EWR. Weird, yes.
Q: Wait, I'm not an American—will I need a visa to visit New York?
A: If you plan on spending less than 90 days in the United States you do not need a visa—however, most people will need to fill out an ESTA (Electronic System for Travel Authorization) at least three days before your visit.
*Bonus New York travel tips*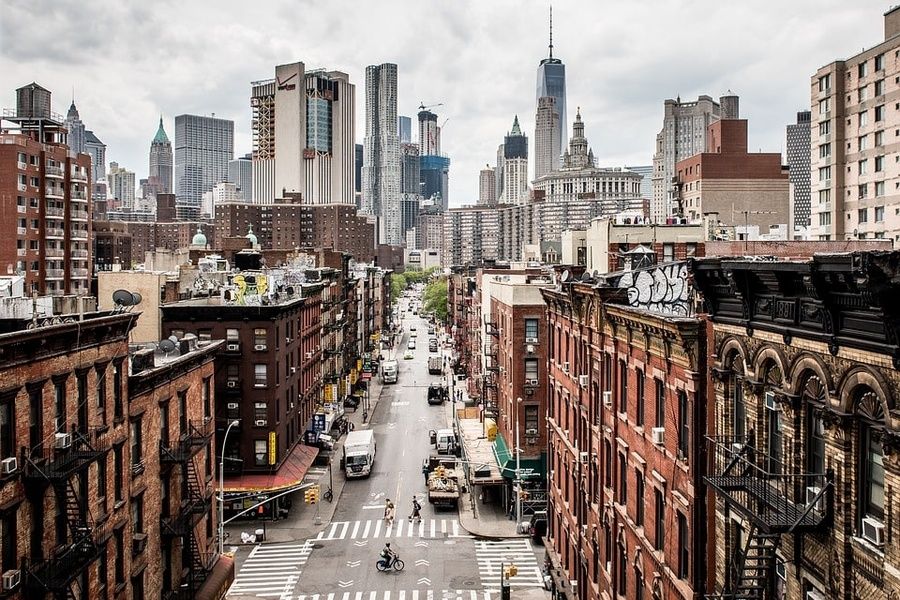 Subway etiquette
There's nothing complicated about using the subway. If you have a backpack, take it off. If you're sitting and someone older/pregnant/disabled gets on the train, offer them your seat. Don't stare at people. And don't feel bad if you hop on a train going in the wrong direction—it happens to the best of us!
Pro tip: If you see an empty subway car...AVOID IT!! Yes, it may seem like a lucky break, but believe us—New Yorkers are avoiding that car for a reason. Maybe the A/C is broken, or maybe there's a weird smell, but whatever the reason, choosing a car with more people is the way to go.
Areas to avoid
As in any big city, you should steer clear of certain neighborhoods in New York. Fortunately, most of these aren't central, so there's not much reason to visit them in the first place. Avoid going to regions of New York like the Southeast Bronx, East Harlem, and Brownsville—basically, places far from the center of town. And even in busy city centers like Times Square, keep in mind that you're in a huge city. Be aware of your surroundings and keep an eye on your belongings.
--
No matter what kind of experience you're chasing, you'll find it in New York. This is one of the biggest cities in the world—so enjoy all it has to offer! To avoid tourist traps and to get to know the *real* NYC, chat with a local for access to an authentic New York experience. They'll help you design a custom itinerary full of all the stuff you want to see, plus tons of insider tips and recommendations!
Oh, and they'll be able to answer any questions you have about life in New York, and be available with 24/7 phone in case you run into any issues during your trip!