If you're visiting New York, you've got quite a few transportation options. We'll break down the pros and cons of each, along with their prices, dos and don'ts, and some extra info on getting to and from the airport.
New York transportation basics
As cities go, New York is very compact. Translation: nearly everyone uses public transit on a daily basis and those who don't usually just walk. Here's a list of your transportation options—we'll break down each of them below:
The subway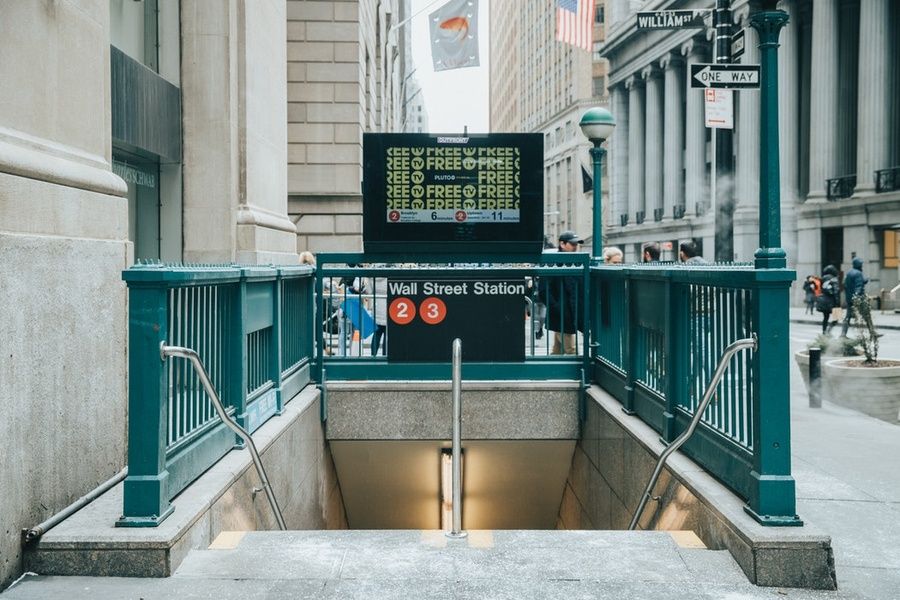 The New York subway system averages close to 6 million riders per day. Why? It's relatively cheap, it's incredibly extensive, and it's the most practical way to get from place to place outside walking distance (if you don't feel like shelling out the big bucks for an Uber or a cab).
While New Yorkers groan to no end about delays (and it's true, subway service has never been worse) the fact remains that it's an absolute necessity if you're living in or visiting New York. Here's what you need to know:
A subway ride costs $2.75 (or $3, if you only purchase a single ride). You enter by swiping a

Metrocard

, which you can buy from special vending machines at any subway station.

Once you've swiped your card and walked through the turnstile, you can take any subway line, anywhere in the city, and transfer indefinitely.

Almost all subway lines have

local

trains and

express

trains. Local trains stop at every station. Express trains only stop at certain stations. Lines are denoted by color.

Because so many people rely on the subway, there are numerous unspoken-yet-strict codes of train etiquette. Do not "hug" the poles—they're for everyone to hold. Give up your seat if you see an elderly, pregnant, or disabled person. Don't block the doors. Let riders out of the car before you try to board. Check out this article on the

dos and don'ts of NYC travel

for more.

Although the subway runs 24/7, many lines undergo evening and weekend service changes.

If you get on the wrong train or get lost, don't panic—just ask someone for help! We New Yorkers are nicer than we look.
Pro tip: Depending on where in New York you're staying, you may need to take the subway 3–4 times a day or more. In that case, it might be worth it to get a 7-day unlimited card instead of just topping your card up with cash as needed.
The bus
Once upon a time, New York—and Brooklyn in particular—had one of the best streetcar systems in the world. Sadly, it was demolished in the 1950s and replaced with a low-quality bus system thanks to lobbying by the oil industry (certain oil companies were actually charged with criminal conspiracy after the fact).
The upshot: the further you go from Manhattan, the more spread-out the subway lines become—and the more people need to rely on buses. Here's what you need to know about them:
Like the subway, the fare for a bus ride is $2.75. It's also paid via Metrocard or

exact

change.

Because of New York's famed traffic and congestion, buses are almost never on time—and rides usually take

much

longer than Google Maps estimates (often twice as long or more).

Almost nobody rides the bus in Manhattan. In the other boroughs, they're a little more necessary.

There are

Select Bus Service (SBS)

routes sprinkled throughout the city. These essentially function as express buses, and they cost $6.50 to ride. Very few locals use these.
Bicycles
Although many people ride bicycles in New York, it's not known as a bike-friendly city. Many streets are covered in potholes (thanks to the large volume of traffic), bike lanes are often blocked by parked cars or delivery trucks, and the NYPD is notorious for ticketing bicyclists to meet quotas.
That said, if you're willing to take the risk, New York does have a fantastic bike-share system: the Citibike. Just download the app, pay by the ride or by the day, and pick up a bike from any of the hundreds of stations around the city.
Taxis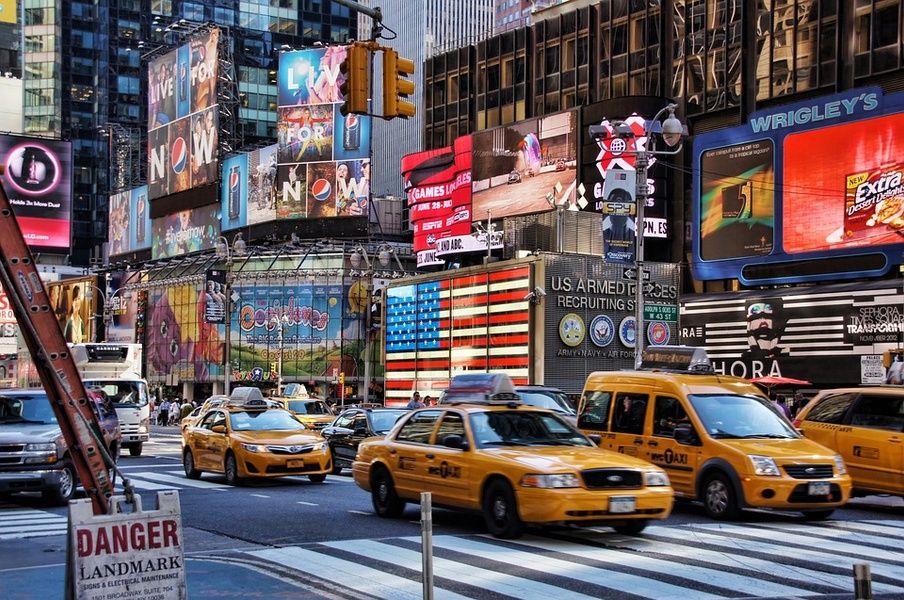 Ahh, the ubiquitous yellow cab! If you've never taken one, it's worth it simply to say you did. Hail a cab by sticking your arm out and whistling (if you can). Cabs with their roof lights on are looking for riders; those with their roof lights off are already occupied. A couple of tips:
While lots of

New York's best things to do

are located in Manhattan, you may have trouble finding a cab to take you to those that aren't. Some cabbies don't like leaving the island.

Taxi fares start at $2.50 and increase by time

and

distance. See a complete list of fare info

here

.

You can pay taxi fares with cash or card, but beware: card readers are often hit-and-miss, so it's wise to carry enough cash to cover your trip if the reader is broken.

Be sure to tip! 15%–20% is standard.
Rideshare apps
Rideshare apps like Uber have become increasingly ubiquitous in New York throughout the past few years. Here's our advice when it comes to rideshare apps:
Ubers can get really expensive thanks to high demand and traffic. Carpool functions (UberPool, etc.) are often a great alternative.

Rideshare drivers need to be licensed by the

NYC Taxi and Limousine Commission

. That means you can trust that your NYC Uber driver has been vetted and approved.
Renting a vehicle
Although driving in New York City can be...an adventure...there are certain advantages to having your own vehicle.
This is especially true if you want to plan a weekend getaway from NYC. There's so much to explore upstate (psst—we offer trip planning services upstate!) or to nearby cities like Philadelphia, Boston, or D.C.
If you're planning a New York adventure that includes a day trip or two, think about using a service like Bus.com. They connect travelers with vetted bus partners across North America, which makes it so easy to organize group travel! You can rent buses or vans from Bus.com and can choose whether or not you'd like to have a driver.
Airport Transportation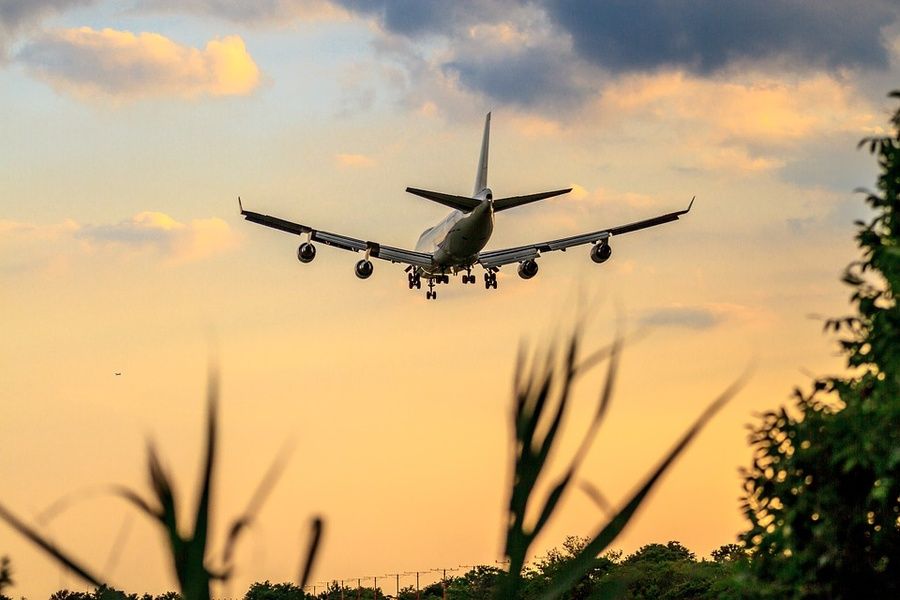 When it comes to getting to and from the airports that serve NYC (JFK, LaGuardia, and Newark-Liberty), you've got a few options. For a more complete description of airport transit options, check out this NYC travel FAQ article.
John F. Kennedy International (JFK)
JFK's AirTrain (airport tram) connects to the A/C/E trains. Taking the train from JFK to Manhattan can take anywhere from one to three hours, depending on what time of day you arrive or depart.

Cabs from JFK to Manhattan cost a flat fee of $52. All other rides (including those

to

JFK) are metered.

An Uber from JFK to Manhattan can cost anywhere from $40–$70, depending on time and traffic.
La Guardia (LGA)
LaGuardia does not have an Airtrain, but you can take several buses to and from the airport. The M60 bus, for instance, goes directly into Manhattan.

All cabs to and from LaGuardia run on metered fares.

LaGuardia is much closer to Manhattan than JFK is—hence cheaper rides in Ubers and cabs.
Newark-Liberty (EWR)
Newark's AirTrain connects to

NJTransit

and Amtrak trains, both of which go to Manhattan.

There is a flat fee of $69 for cabs going

to

Newark

from

Manhattan. Rides back into Manhattan are metered.

Since Newark is located in New Jersey, Ubers

from

the airport are relatively cheap—whereas Ubers

to

the airport are a bit pricier.
Conclusion: get some local help
We know that the transportation options in NYC can sound intimidating, but believe us—they really aren't. Our advice? Connect with a New Yorker for help planning your New York trip. They know the ins and outs of NY transportation because they literally use it every day—and they'll have your back the entire time.
Plus, they'll build you a guidebook and itinerary full of stuff you want to experience while you're in town (no cookie-cutter trip plans here). And along with their local insight and knowledge of NYC's best hidden gems, they'll be available with 24/7 phone support if you have any issues while you're in the city. I mean, you could travel to NYC with nothing more than some TripAdvisor tips and out-of-date internet recommendations… but why would you?
--
Want more helpful tips for planning your trip to New York? Don't hesitate to contact us. And for more info, make sure to check out: