Everyone knows that New York is packed with endless activities and experiences—that's why it takes a local's insight to curate the very best! With that in mind, our New York locals have created this guide to 18 things travelers have to do in New York. Any questions after reading? Send us a message.
"Linelly helped us beyond anything we could've planned ourselves. Everything she suggested for us was spot-on, and I feel we got the best experience by following a local's guidance."
#1: Get out of Manhattan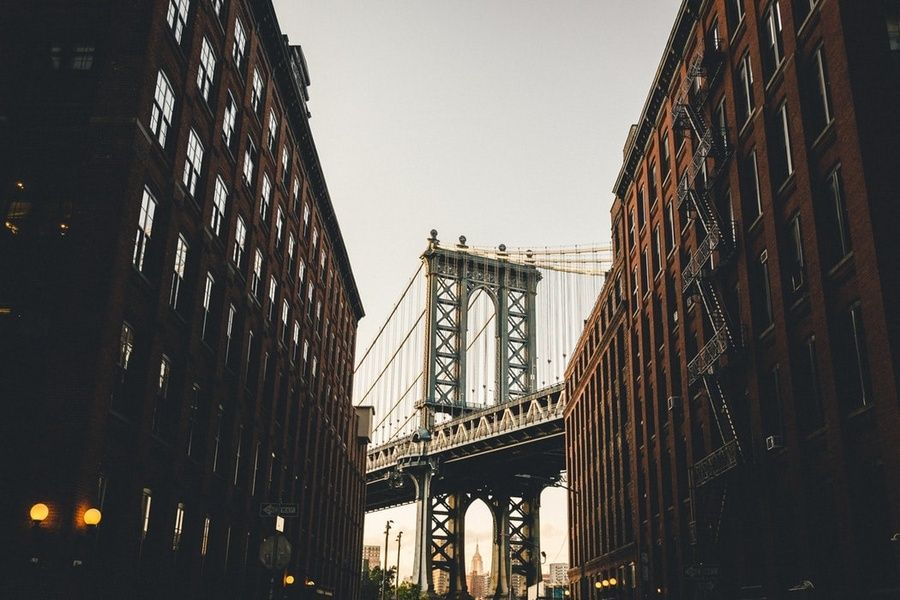 Manhattan is only 1/5 of New York City, and the other four boroughs are home to tons of New York's most awesome places to visit. In fact, Manhattan is the smallest of the five boroughs—so if you never leave the island, you're seriously missing out. Brooklyn may be the coolest borough, but Queens, The Bronx, and even (*shudder*) Staten Island are all packed with amazing things to see and experience. Do not miss out on exploring outside of Manhattan.
#2: Eat the street food
New Yorkers have places to be, and no one stands on ceremony—which is why most New Yorkers grab street food for at least one meal a day. Halal carts, the ubiquitous chicken-or-lamb-over-rice spots, are a local favorite (and make sure to get both white sauce and hot sauce)—but hot dog carts (aka "dirty water dogs") and breakfast carts are beloved as well.
Pro tip: Looking for the ultimate taste of New York? Shop local at these awesome New York City farmers' markets. 
#3: Avoid the tourist traps
We seriously can't stress this enough. If you've never been to New York then, sure, go to Times Square. But if you ask any local, they'll tell you the same thing: avoid it like the plague. Tourist traps like Times Square are crowded, dirty, and an excellent place to see… other tourists. Seriously, there are SO many more awesome things to do in New York.
#4: Travel the world (without leaving the city)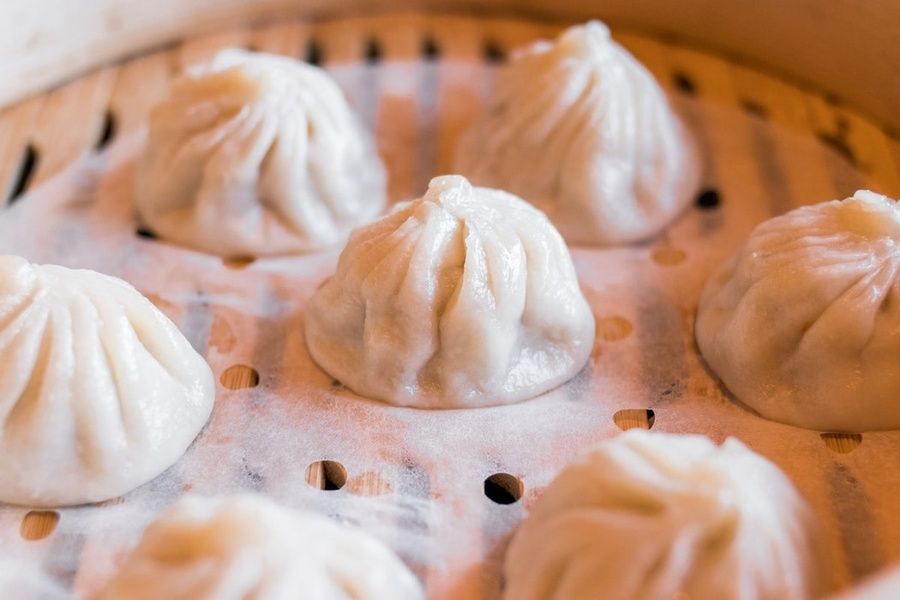 New York is home to people from almost everywhere on the planet (there are up to 800 languages spoken within the 5 boroughs). Many of these people live in insular neighborhoods where the language, the signs, and even the food are the same as in their home countries.
Translation: you can travel the world without leaving the city. You just need to get off the beaten path and explore neighborhoods that don't make it into the glossy tourist maps you get at the airport. Explore Ukraine in Brighton Beach; wander Shanghai in Flushing; eat Polish dumplings in Greenpoint—it's all just a subway ride away.
#5: Find your favorite dollar slice shop
As with bagels, every New York local has a favorite spot for $1 pizza slices. While 2 Bros Pizza is the most ubiquitous dollar slice shop, we'd recommend asking a New Yorker for more local (and delicious) recommendations.
Are dollar slices the only way to go? Definitely not. Many higher-end pizzerias are definitely worth it (Joe's and DiFara's are perennial favorites), but when it comes to classic New York food, the $1 slice is where it's at.
#6: Wander the neighborhoods
One of the things that make New York so special is how incredibly unique its neighborhoods are. From demographics to vibe (and even architecture), no two neighborhoods are alike. If you don't spend hours wandering different neighborhoods, you're doing New York wrong. Talk to a New Yorker for recommendations on neighborhoods you'll love exploring (along with what you should see and do while you're there).
#7: Catch some live music
There's a reason that up-and-coming artists always seem to move to New York—the city's music scene is second to none. Along with the big concert venues (Irving Plaza, Terminal 5, etc.) there are countless places to catch a live show, any day of the week. Jazz lover? Catch a show at the historic Blue Note. More of an indie rock person? Check out Baby's All Right. Want something traditional? See a performance of the NY Philharmonic. The list is endless.
#8: Drink at McSorley's
McSorley's Old Ale House (est. 1854) is a New York institution. Famous patrons include Abraham Lincoln, Teddy Roosevelt, and Ulysses S. Grant. The walls are covered in newspaper clippings from the past century and a half. There's sawdust on the floor to catch spills. Customers have two options: McSorley's own light or dark beer, both of which are fantastic. Harry Houdini's handcuffs are still cuffed to the bar—supposedly, he escaped from them as part of a bet. Need we say more?
Pro tip: Though "historical" spots like this can often be tacky or touristy, McSorley's is neither. It's beloved and frequented by all manner of New York locals. Just be sure to bring cash—McSorley's doesn't accept cards.
#9: Track down the best bagels
New York is known for its bagels, but the question of "which is the best" is hotly contested. Some prefer the smaller, chewy style of Bagel Bob's. Some prefer the fluffier fare at Leo's. Really, you've got no choice but to try them all and pick your favorite. One thing all good bagels have in common, though: they're baked fresh on-site and never eaten with sweet cream cheese. Bagels are a savory staple, you heathens!
Work with a local to plan your trip.
See a side most people miss.
#10: See a show (Broadway or otherwise)
This one's pretty obvious, but a shocking number of travelers skip seeing a show while they're in New York. That's a mistake. Even if you're not a Broadway person, there are hundreds of awesome shows to see every night. From underground comedy clubs to Shakespeare in the Park to immersive theater experiences, NYC is a paradise for people who love performances.
Pro tip: If you've never been to the opera, your first one needs to be at the Metropolitan Opera. Seriously, it'll blow you away.
#11: Eat international (no matter where you're from)
Whoever says America doesn't have its own food culture is either dumb or dead wrong. American food is a melting pot form every country on the planet—and nowhere more than in New York. Eat your way through the local fare—bagels, pizza, hot dogs, Italian, and Chinese are some of the most popular, but really, you can find food from (literally) any country on the planet here.
Pro tip: If you're in the city during the summer, make sure to stop by Smorgasburg in Brooklyn—a weekly festival of food trucks offering delicious cuisine from all over the world. 
#12: Bask in Central Park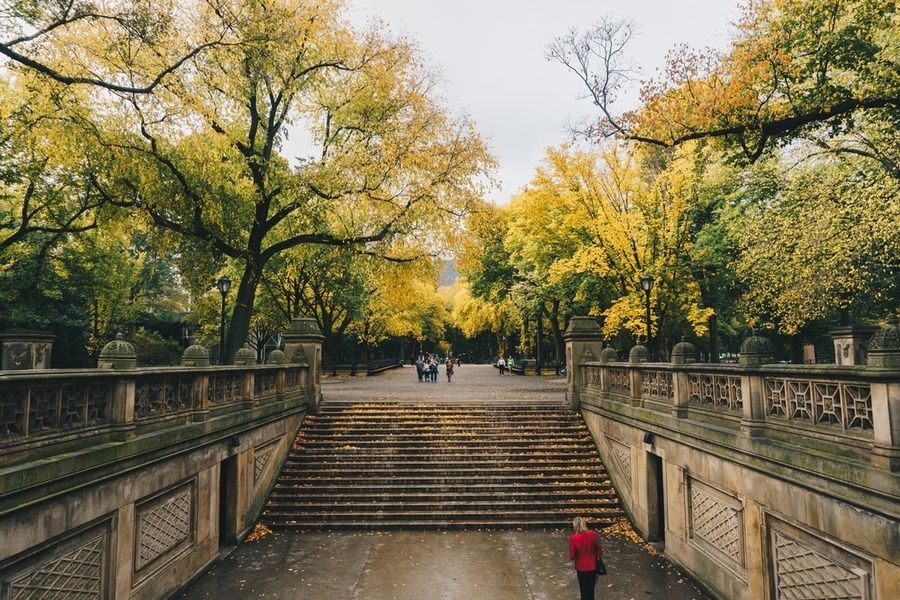 Everyone loves Central Park, and there's a reason for that. It's awesome. Chill on the Great Lawn, go to the John Lennon memorial at Strawberry Fields, try and spot the hot duck. No matter what you do, Central Park is the #1 places for New Yorkers to see and be seen (making it maybe the best people-watching spot in the entire city).
#13: But make sure to explore Prospect Park too
Is Central Park awesome? Yes. Is Prospect Park more awesome? Very possibly. Essentially Brooklyn's version of Central Park (they were designed by the same architects), Prospect Park is almost as big as its neighbor in Manhattan and just as important to its borough's residents. However, it's much quieter, more wild, and more packed with hidden gems. Explore the woods and secret gardens; see a show at the bandshell; go to the Brooklyn Botanical Gardens—Prospect Park has it all.
#14: Ride the subway
If you're nervous about riding the subway, you're being ridiculous. Though it may be falling apart, New York's transportation is still unparalleled in its reach and usability. For a single $2.75 Metrocard swipe, you can go anywhere (and we mean anywhere) in the 5 boroughs. Is it grimy? Yes. Are there a lot of homeless people and buskers? Yes. Is it safe? YES. This isn't the 1980s, y'all. Everyone rides the subway. As long as you read up on the cultural dos and don'ts of NYC travel before you jump on the train, you'll be fine.
Pro tip: Depending on how often you're planning on using the subway, it might make more sense to get a 1-week unlimited pass than to keep topping up your Metrocard. Check out the fares here and let us know if you have any questions.
#15: Visit the museums
If you visit New York without going to any museums, you didn't really visit New York. Museums play a huge role in New York's status as a hub of art and history, and even we locals can't get enough. There are the Met and the MoMA of course, but we'd recommend branching out and visiting some of the less-touristy spots—the Guggenheim, the New Museum, the Museum of Sex—the list is endless, really. If you're trying to decide which museums you'll like best, just get in touch with us for some recommendations.
#16: Dive into the hidden gems
New York is the ultimate hidden-gem city. Case and point: Vanessa's Dumplings. This quick-service Chinese dumpling shop may look grimy (and the rock-bottom prices don't help), but it's home to some of the best dumpling you'll ever have. Basically, most of New York's most amazing shops and eateries are hole-in-the-wall joints that you'd never know existed if a local didn't tip you off.
#17: Find a rooftop, any rooftop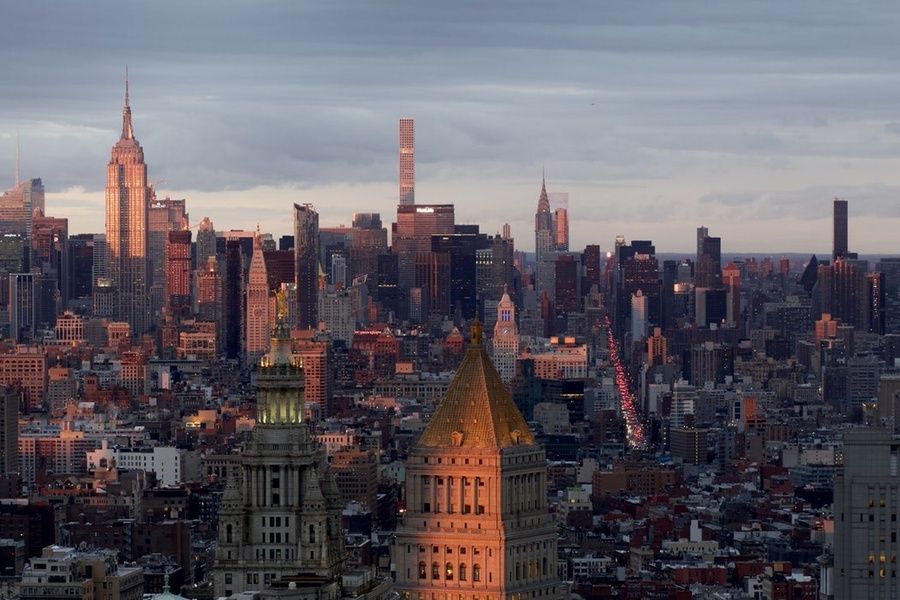 There's nothing more New York than drinking… uh, "soda" on a rooftop. In all seriousness though, rooftops and fire escapes are the only way many New Yorkers get to relax outside, especially if they don't live within walking distance of a park. So much so that it's become a bit of a trend—nowadays, lots of hotels (and even office buildings) are opening up rooftop bars. Our advice: find one with a great view. Don't know how? Ask someone who lives in New York.
#18: See it like a local
Yes, you can play the tourist in New York. And yes, you'll have fun. But if you want to see the *real* New York, the New York that'll burrow its way into your heart and stay there forever (trust us on this one), take our advice—ditch the travel agents, ditch the tired old guidebooks, and have a local help you plan your trip. You'll be really, really glad you did.
--
Ready to dive into New York? Connect with a New Yorker to help plan your trip. They'll help you design your trip around what *you* want to see, because New York is *their* city. Any questions about how it works? Contact us. And don't forget to check out: