Visiting New York but can't decide where to stay? Worry not! Below, we've broken down the pros and cons of some of New York's most popular neighborhoods for travelers, along with each neighborhood's safety concerns (if any). Check it out and if you have any questions after reading, feel free to contact us!
PS: We (New Yorkers) have categorized this very incomplete neighborhood list by rough geographical region—not by any kind of official designation. Follow along on Google Maps to see what we mean!
Where to Stay in NYC?
Lower Manhattan
Neighborhoods include: Greenwich Village, East Village, Lower East Side, West Village, SoHo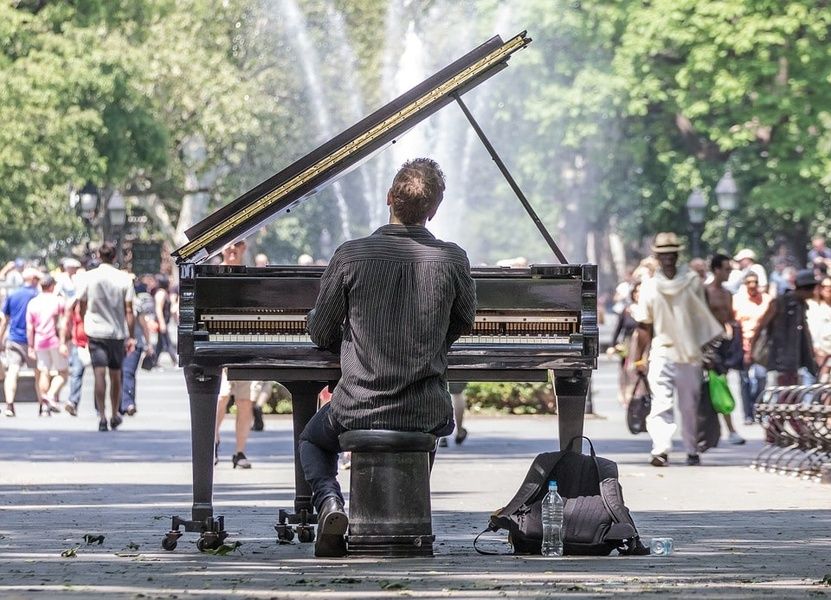 Pros: Lower Manhattan contains some of the most adorable, liveliest, and captivating neighborhoods in all of New York. Greenwich Village is lovely, and as the home to New York University, it's packed with student life. The East Village and Lower East sides are trendy and hip, and the West Village and SoHo boast historical architecture unparalleled shopping options.
Cons: The West Village is limited in terms of subway access, and depending on how far east you stay, the East Village and Lower East Side can have the same issue. Visitors to the East Village and Lower East Side may find the neighborhoods a bit gritty (though the wealth of bars, restaurants, shops, and young people more than make up for it). It can also be quite expensive, given how in-demand these neighborhoods are.
Safety: You'd be hard-pressed to find an area of Manhattan below 110th street that could be called "unsafe". While the East Side (especially the Lower East Side) was gentrified rather recently, even the projects in Alphabet City have been safe to walk through for years. You won't find any real safety issues here.
Downtown Manhattan
Neighborhoods include: Chinatown, TriBeCa, FiDi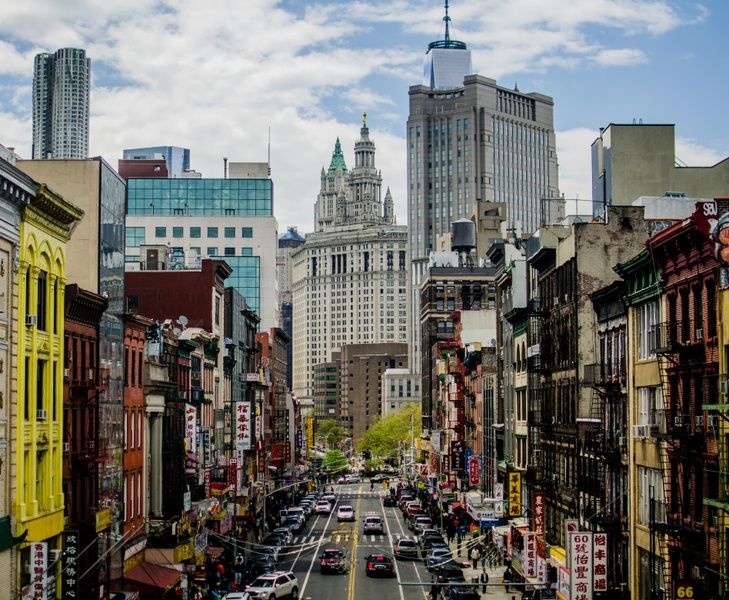 Pros: Downtown Manhattan is packed with history. Much of what's now Chinatown was once Little Italy and the Jewish Lower East Side, and the remnants are still there if you know where to look (or if you know someone who does). Plus, Wall Street is one of the most historically significant areas in New York. TriBeCa caters to a bit of an older (though still hip) crowd and offers lots of restaurants and bars to explore. Transportation is really easy from these neighborhoods as well—Canal Street and the Financial District are major subway hubs.
Cons: Given that it encompasses a number of historical slums, it's unsurprising that Chinatown isn't the cleanest or fanciest place around. It's also quite crowded. TriBeCa, while less crowded, is much less exciting than, say, Greenwich Village (though still a great place to stay). Finally, the Financial District is just that—financial. The bars and restaurants cater to salarymen, and culturally-speaking, the area's a bit of a dead zone.
Safety: Again, this area is very, very safe. The biggest issue you'll face here is hawkers aggressively trying to sell you knockoff goods on Canal Street. And remember: as in any locations frequented by travelers, pickpocketing can be an issue—though scams are much more common than pickpocketing. For a list of common NYC scams to avoid, see this article on safety in NYC.
(Since we're all about sustainable travel, we'd recommend staying at a Kind Traveler property. They're the first socially conscious hotel booking and sustainable travel media platform—staying with them empowers travelers to positively impact communities and the environment in the destinations they visit!)
Greater Midtown
Neighborhoods include: Midtown proper, Kips Bay, Murray Hill, Flatiron, Hell's Kitchen, Meatpacking, Chelsea, the Theater District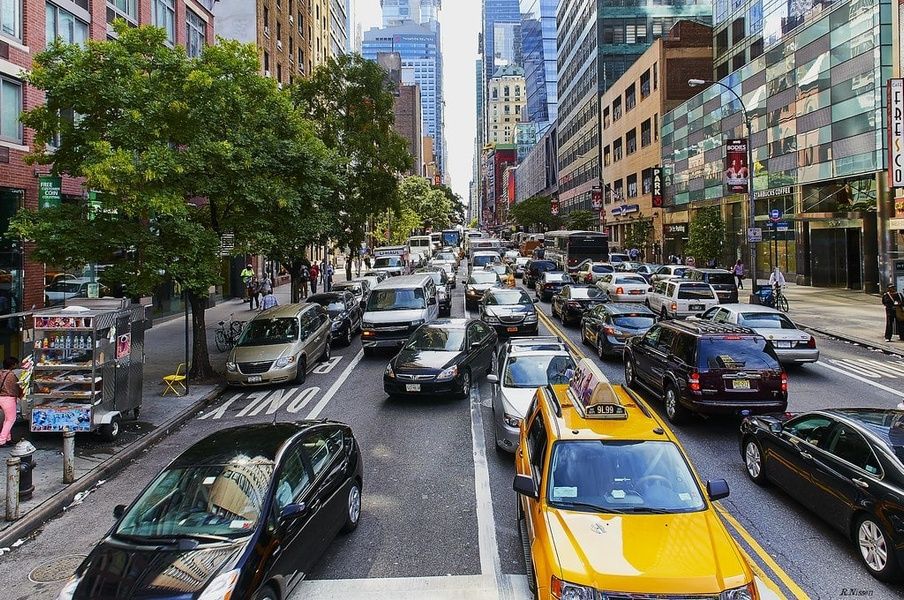 Pros: These neighborhoods are absolutely packed with hotels—making them some of the most affordable places to stay anywhere in Manhattan. Kips Bay and Murray Hill are popular with young professionals (especially in finance and related fields); the neighborhoods' wealth of clubs and sports bars reflect that. Flatiron and Chelsea are full of cute shops and some of New York's best places to visit like Eataly and the High Line. Hell's Kitchen and Meatpacking are posh during the day and packed with clubs by night, and the Theater District is…the Theater District.
Cons: Kips Bay and Murray Hill can feel like one giant fraternity house, and their neighbors (Hospital Row on 1st Ave.) don't do much to improve the vibe. Transportation is a bit difficult here as well. Meatpacking, Flatiron, Chelsea, and Hell's Kitchen are all rather central, so they can be quite expensive. And while the Theater District and Midtown are flush with hotels, the good prices come with a major downside: they're absolutely crawling with tourists and tourist traps. Plus, the Theater District includes the two words every New Yorker dreads: Times Square. Shiver.
Safety: Meatpacking and Hell's Kitchen are largely abandoned at night (save for the clubs and eateries), so keep your wits about you. Midtown and the Theater District are hotbeds for pickpockets and scam artists due to the high tourist traffic. Keep an eye on your stuff, and make sure to get some practical safety tips from a New Yorker before you brave the crowds—there are a lot of common scams and unwritten rules of conduct (even for walking!) that become very important when you join the midtown crowds.
Uptown
Neighborhoods: Upper West Side, Upper East Side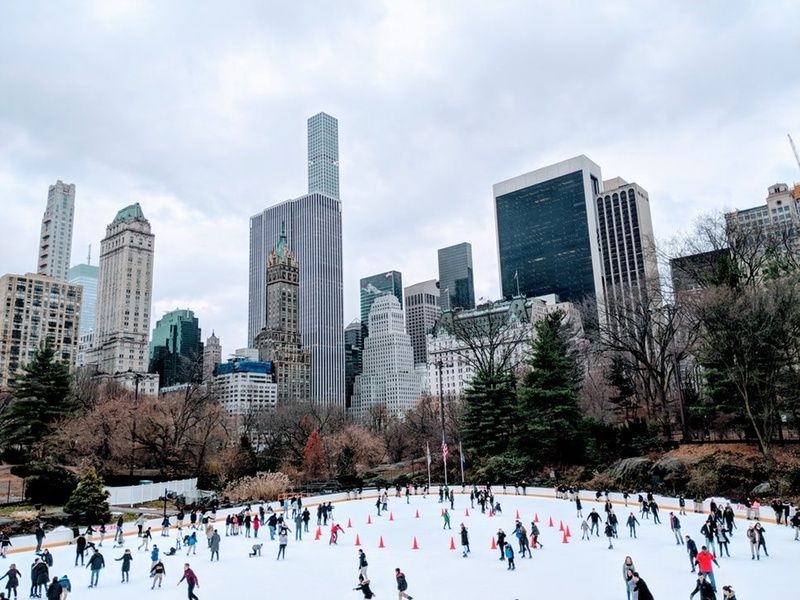 Pros: Central Park, duh! Spanning all the way from 59th–110th Street, the park is absolutely lovely—and unsurprisingly, so are the neighborhoods on its borders. The Upper West and Upper East Sides are some of the poshest and most beautiful areas anywhere in New York, full of families, restaurants, and scenes from all of your favorite movies. The Upper East Side boasts Museum Mile (home to the Met, the Guggenheim, and the Frick, amongst others), while the Upper West Side boasts the Museum of Natural History, a sizable Jewish population, and everyone's favorite place to grab a bagel: Zabars.
Cons: These neighborhoods are pricey. They're also quite family-oriented, so you'll have a bit of trouble finding lively spots or restaurants that stay open late (save for the occasional diner). Likewise, transportation can become an issue on the UWS, especially on weekend evenings. And although the newly-completed 2nd Avenue Subway has made the easternmost sections of the UES easily-accessible, neighborhood amenities have been slow to catch up.
Safety: If you have safety questions about the Upper East or Upper West Side, you've been watching way too much SVU. These areas are as safe as it gets.
North Brooklyn
Neighborhoods: Williamsburg, Bushwick
Pros: If you're trying to stay somewhere hip, North Brooklyn is your spot. Widely considered the Hipster Capital of the World, Williamsburg is New York's trendiest neighborhood. Boutiques, cafes, bars, vintage shops, you name it—if it's hip, you can find it here. And just one neighborhood east, Bushwick is (if possible) even more hipster-fabulous than Williamsburg these days. Younger and grittier, Bushwick is known for its bars, venues, and colorful graffiti. Don't pooh-pooh it—these murals are so amazing, many companies actually offer guided street art tours through the neighborhood.
Cons: First and foremost, transportation. The L train (North Brooklyn's main subway) is partially closed for renovation. That means getting to and from these neighborhoods is a hassle—and even when the train was working normally, the overcrowding was almost unbearable. There are other subway and bus options, but they're definitely more difficult and time-consuming. Additionally, these neighborhoods have very few hotels, increasing prices for all lodging options.
Safety: Williamsburg has long since gentrified, and is now very, very safe. Bushwick is also quite safe (especially near the L train), but the neighborhood does get a bit sketchier the further out you go. If you're thinking about staying in Bushwick but don't know if the area you're booking in is ok, don't rely on Google Maps—the street view images are super outdated—ask someone who lives there instead.
Central Brooklyn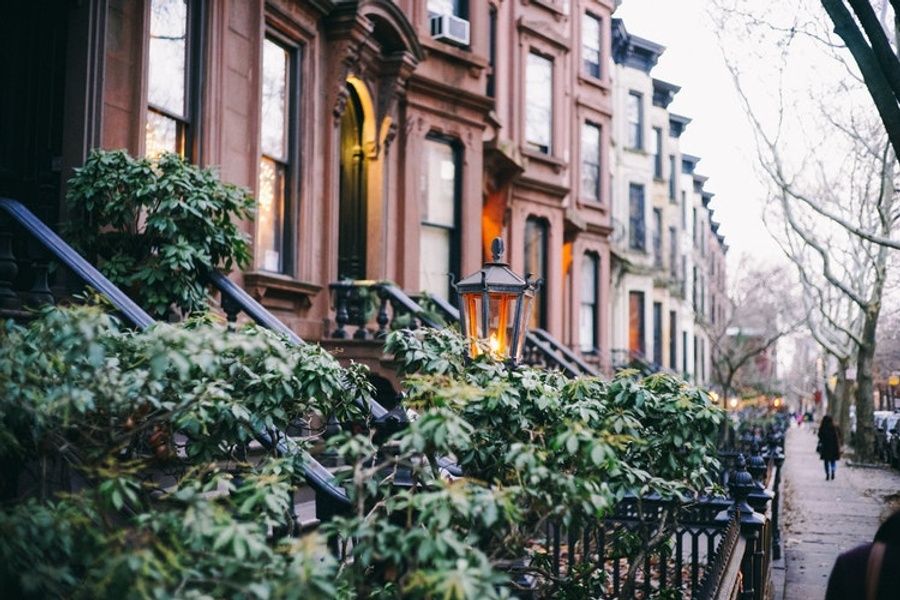 Neighborhoods: Brooklyn Heights, Downtown Brooklyn, Cobble Hill, Boerum Hill, Fort Greene, Carroll Gardens, Park Slope, Prospect Heights
Pros: With the East River on one side and Prospect Park on the other, these neighborhoods are accessible, historical, and (for lack of a better word) enchanting—think brownstones with stoops, neighborhood pizzerias, and front gardens. Just a couple stops away from Manhattan, they're also great jumping-off points for city adventures. And while each of these neighborhoods has its own flavor (Park Slope is full of posh young families whereas Fort Greene is younger and rowdier, for instance), they're all good picks if you're looking for a mix of neighborhood-y vibes and fun stuff to do.
Cons: The designation "Central Brooklyn" brings a lot of different neighborhoods under one umbrella—and there are definitely pros and cons to each. Downtown Brooklyn is the least cultural of any of these spots. Areas of northeastern Ft. Greene can be sketchy at night. Brooklyn Heights doesn't have much nightlife (it's way too posh for that). Basically, there are tons of upsides and downsides, so chat with someone who lives in Brooklyn for help deciding where to stay.
Safety: With the exception of some areas in northeastern Fort Greene and the small-yet-bizarre "Fulton Mall" area (a discount shopping drag), this part of Brooklyn is almost laughably safe.
BONUS: Upstate New York
In June 2020 ViaHero launched in upstate New York! Dreaming of visiting the Catskills or the Hudson Valley? Work with one of our upstate locals. They'll help you build a trip that supports their region. Learn more.
--