With its stunning mountain landscapes, lush green rainforests, and charming villages, Peru is a spectacular country to visit. Staying safe while you're there is all a matter of planning ahead and knowing what to expect—and we're here to help! Here's everything you need to know about safety in Peru, including facts (and tips!) on crime, weather, sickness, and transportation.
No one knows Peru like someone who actually lives there. If you *really* want to be prepared for your trip, the best thing you can do is connect with a Peruvian local. They'll give you safety advice and help you plan out your perfect itinerary—plus, they'll be available 24/7 in case you run into any issues. Learn more.
Overall, Peru is a
very
safe country for travelers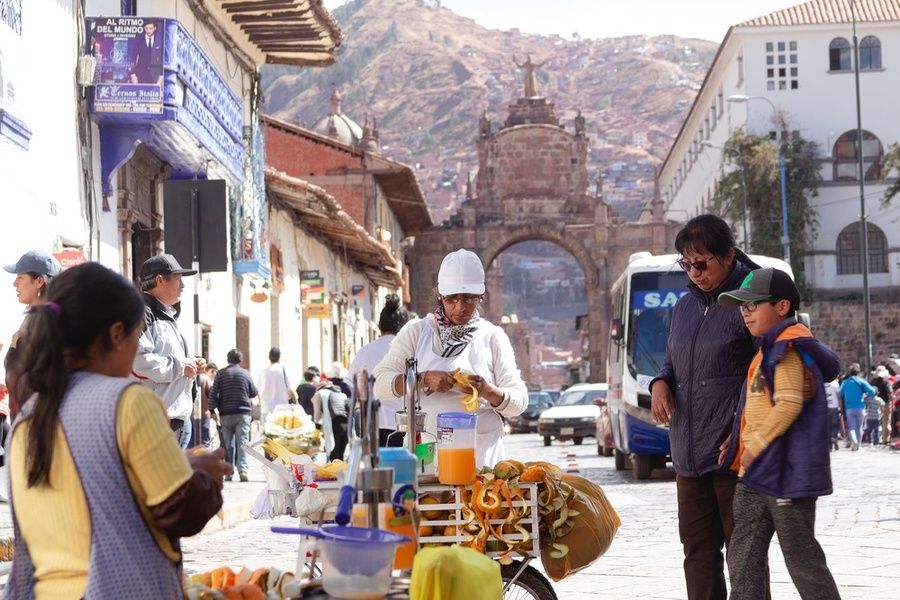 Peru is a super popular travel destination right now, with more and more visitors arriving every year. It's one of the safest countries for travelers in South America, and has a level 2 travel advisory from the US Department of State—that's the same rating given to the UK, France, and tons of other popular destinations.
As long as you're prepared for your trip and take standard travel safety precautions, you'll have nothing to worry about.
The only common issue is petty theft
In Peru's major cities, there is a reasonably high risk of pickpocketing, especially targeted at travelers (though it's no higher than in any other well-traveled country). Here are a few general tips to keep yourself and your belongings safe while you're traveling:
Leave your valuables at home: Travelers wearing nice jewelry and clothes or carrying fancy electronics are at higher risk of getting pickpocketed or mugged.

Use the buddy system: There's always safety in numbers. Don't walk around alone, especially in quiet or dark areas.

Take a taxi when the sun goes down: You're way, way less likely to have issues in broad daylight. We recommend avoiding walking alone at night—it's safest to order a taxi or take an Uber.


If you need an ATM, pick a very public one

: Travelers will occasionally be targeted by thieves while they're at the ATM. To be safe, only use ATMs in busy, well-lit areas—preferably inside a bank or hotel.
On top of taking all those steps, you can also talk to your Peruvian local contact to get more thorough advice and safety tips before your trip.
Don't drink the tap water
Peru's tap water doesn't meet the WHO standards for clean drinking water. Locals generally don't drink it right out of the tap either—you should always boil your water first, or just stick to bottled to be perfectly safe. Avoid ordering drinks with ice, especially from a street vendor.
Pro tip: "Bottled water" in Spanish is "agua embotellada"—super easy to order at a restaurant or bar!
Call a taxi to avoid scams
Taxi drivers in Peru have been known to scam travelers by taking longer routes to their destination or running up the price without a meter. If you want to take a taxi, you should call a reliable company instead of hailing a cab on the street. Apps like EasyTaxi or Cabify can also be super helpful—they work just like Uber, but with a cab instead of a private car.
Pro tip: Before you get in a cab, make sure the driver has a working meter so they can't drive up your price. If they don't have a meter, plan out your route beforehand and tell them exactly which way you want to go.
Uber is limited in Peru, but it is available in Lima
Uber in Peru is limited—as of right now, it's only available in Lima. You can use a reliable taxi app to order a ride (TaxiBeat is a great option if you're staying in Lima), or take a public bus during the daytime. For nighttime travel, we'd recommend a taxi—it's just safer and a lot less complicated than trying to figure out the night bus schedule.
Solo female travelers love Peru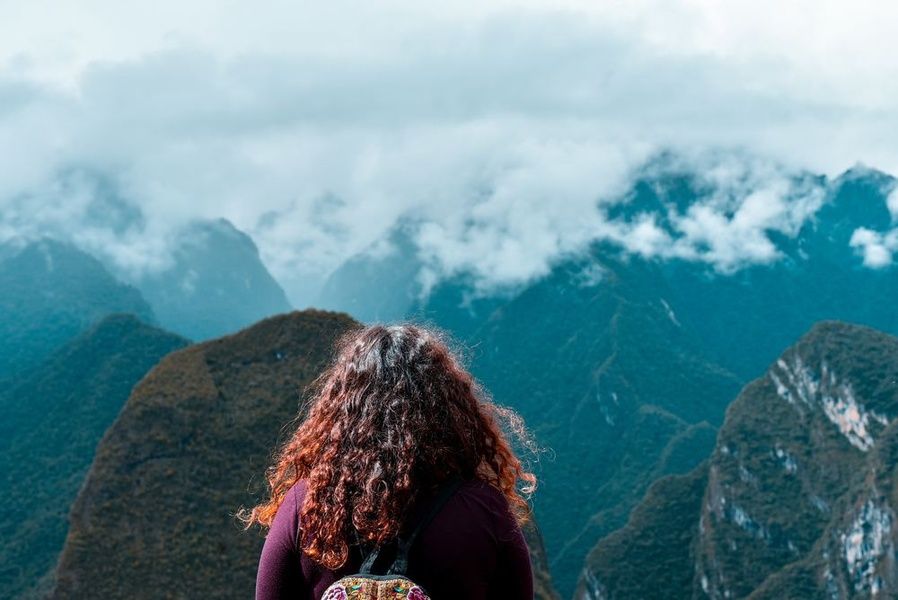 Is Peru safe for a woman traveling on her own? Yes, absolutely—but you should always exercise caution. Solo female travelers are at a higher risk of assault or harassment anywhere in the world, and Peru is no exception. Check out this link for some great tips for staying safe as a woman traveling alone, then work with a local to plan your safe, awesome, life-changing solo trip to Peru.
Machu Picchu is safe too—just stay hydrated!
Planning on exploring the ancient Inca city of Machu Picchu while you're in Peru? It's quite a climb, but it's totally doable as long as you're in good shape. The hike up the Inca Trail, which leads you up the mountain, can be strenuous, and you'll definitely feel the effects of altitude change. But as long as you stay hydrated, take it slow, and don't drink too much the night before, it won't affect you much.
The village at the foot of Machu Picchu, Aguas Calientes, is full of travelers and pretty much free from crime and theft, so you don't need to be on high alert while you're there.
Hiking is best in the dry season
The rainy season varies from region to region in Peru, but it mostly occurs in the winter, between December and March. Rainfall can get really heavy and sometimes results in floods or landslides. If you plan on hiking the Inca Trail to Machu Picchu, we'd recommend planning your trip between April and November—the weather will be a little chilly, but it's safer and drier than in the rainy months.
Can't plan your trip for those months? No worries—just keep an eye on the forecast before you go, and consider rescheduling your hike if there's a flood or storm warning.
There are a few recommended vaccines for Peru
If you're worried about getting sick while you're in Peru, your safest bet is to get the recommended travel vaccines before you go. Here are all the shots you should consider:
Yellow Fever: Y

ou can get yellow fever from a mosquito bite—it's not super common in Peru, but there have been cases reported in areas under 7,500 feet elevation. The symptoms can be pretty nasty, so it's definitely worth it to get the vaccine.

Hepatitis A: Y

ou can get Hep A through contaminated food or water, and it can be a real trip ruiner—the vaccine will prevent you from spending your whole trip in front of the toilet.

Typhoid:

Typhoid is also contracted through bad food or water, and can be fatal in the very worst cases.

Rabies: T

he rainforest in Peru is full of all kinds of critters—a rabies vaccine is good insurance if you're planning on spending a lot of time in the wilderness.
Indulge in Peru's amazing cuisine (but be safe about it)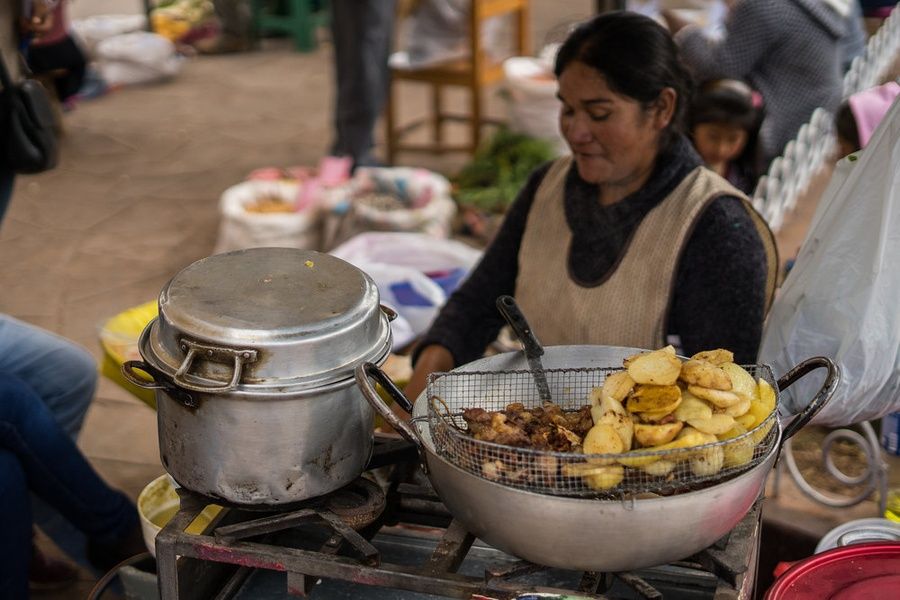 There is some really incredible cuisine in Peru that you don't want to miss out on. To avoid getting food poisoning while sampling the local flavors, keep these tips in mind:
If you're getting food from a stall or vendor, make sure you see it being made in front of you.

Always wash unpeeled fruit or raw veggies before you eat them (in bottled water).

Ceviche

is a delicious seafood dish that you absolutely have to try while you're there—but because the fish is cooked by acid rather than heat, it needs to be super fresh; make sure you get it from a restaurant, not a street stall.

Carry hand sanitizer and apply it before every meal (yes, it may seem nerdy, but trust us—it's worth it).
And on top of all that, work with a local to plan your trip! No one knows the best spots for an authentic meal like someone who actually lives there.
Here are the numbers to call in case of an emergency:
Just in case you find yourself in an emergency situation while you're exploring Peru, here are the important numbers you should know:
For police:

105

For a medical emergency:

106

For the US embassy:

+(51)(1) 618-2000
We'd recommend those first two numbers in a serious emergency, but definitely call the embassy if you need help with your passport or have to get back home right away.

Millions of travelers visit Peru every year. You can't beat Peru's incredible food, culture, and natural scenery—there's a reason it's the most popular travel destination in South America! As long as you're prepared for your trip and take precautions while you're there, you'll have a safe and amazing adventure in Peru.
For the most up-to-date safety tips, connect with a local to plan your trip. Not only will they describe how *they* keep safe, but they'll design an incredible, immersive itinerary that ensures you see a unique side of their country. Why experience Peru any other way? Learn more.