Planning a trip to Peru? We're here to help! Here are answers to some of the most frequently asked questions about traveling to Peru, including information on visa requirements, health concerns, safety, budgeting, tipping, and much more.
Looking for even more info about travel to Peru? Connect with a Peruvian local to plan your trip—they'll set you up with the perfect itinerary, answer all your questions, and be available 24/7 in case you run into any issues. Learn more.
Q: Is it safe to travel to Peru?
A: Yes! Peru has a level 2 safety rating from the US Department of State (the same rating given to the UK and France). That means it's a safe destination for families, backpackers, and solo travelers alike. Just take standard travel safety precautions and you'll be fine.
Pro tip: For the inside scoop on the safest places to stay or ways to get around, consider planning your trip with a Peruvian local.
Q: Do I need a visa to go to Peru?
A: Nope! You'll be issued a tourist visa when you enter the country—just make sure your passport has a full blank page and that you have a return ticket to show the customs officer. The visa is single-entry only (so you can't leave the country and come back on the same visa), and it's valid for up to 183 days.
Q: What's the best way to get around once I'm there?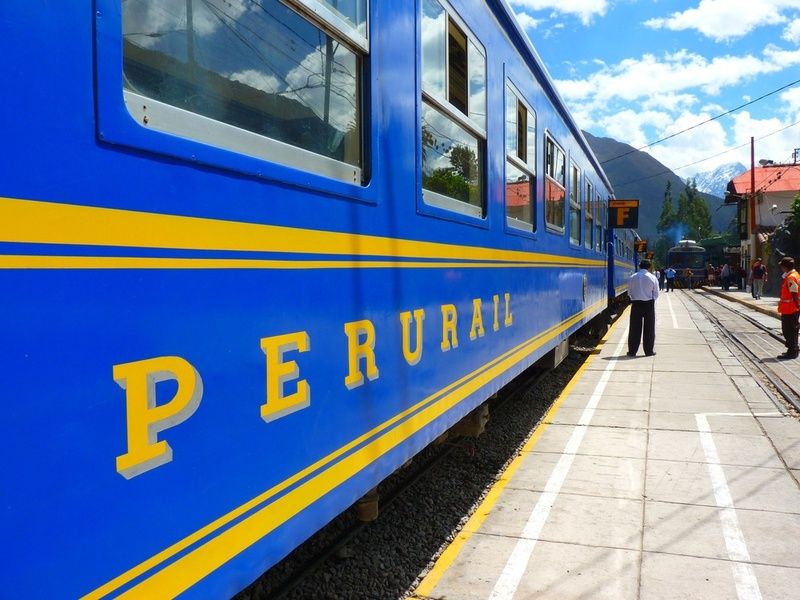 A: How you get around in Peru will largely depend on where you're going—and how long it takes to get there:
For short distances: Most people travel around Peruvian cities by car or bus. Lima does have a developing above-ground metro system, but so far there is only one line open. We'd recommend ordering a taxi by phone or through a reliable app like Cabify, EasyTaxi or TaxiBeat—if you hail a taxi on the street, check to make sure they have a working meter before you get in the car so you know they won't drive up your charge.
Public buses are a great, affordable option in the daytime. The metropolitan bus system operates in all of Peru's major cities and is super reliable (but heads up—their website is only in Spanish, so you'll want to get a local's help figuring out the timetable).
For long distances: Because of Peru's rocky, mountainous terrain, connections by rail are pretty limited. Taking a train can be a great way to see parts of the country in style (like the gorgeous sacred valley route to Machu Picchu) but it's not the best way to get from one city to another quickly. Try a reliable private bus line like Cruz del Sur, or consider renting a car—the Pan American Highway is an easy route straight through the country.
Q: Is there Uber in Peru?
A: Right now Uber is only available in Lima—but don't panic! A taxi app like Cabify works pretty much the same way, and will send a reliable taxi right to your location. Ask your Peruvian local about the best apps to download for the city you're staying in.
Q: When are the best times to visit Peru?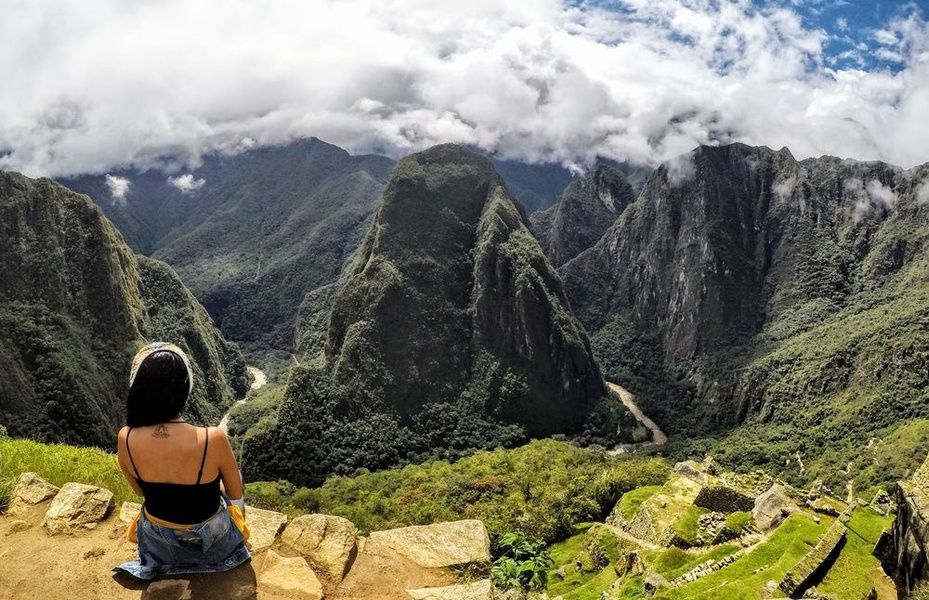 A: That depends on where you're going, and what you want to do there! Peru is a big country with some pretty drastic elevation changes, so the climate and rainy seasons can vary dramatically. In the Andean region, for example, the driest season is during the Southern Hemisphere's winter (June to August), but on the coast, the nicest months are December to April.
Check out the climate in the region you're planning on visiting before you go. If you're hoping to hike Machu Picchu, we'd recommend sticking to the dry months (April to November).
Q: Do I need to get any vaccines before I go?
A: There are a few recommended travel vaccines for Peru. A Yellow Fever vaccine is probably the most important. Yellow Fever is spread by mosquitoes in tropical climates—it's not super common in Peru, but there have been some reported cases, so better safe than sorry, right?
You should also consider a Hepatitis A and Typhoid vaccine—it's the best way to make sure you don't get sick from contaminated food or water while you're in Peru.
Note: All travelers must complete a health declaration which can be filled out on a Peruvian government site, or using a service like iVisa, which expedites the process for a small fee.
Q: Can I drink the tap water in Peru?
A: We wouldn't recommend it. Peru's tap water doesn't meet the WHO standards for clean drinking water, and most locals don't drink it. You should boil the water from your tap to sterilize it, or just stick to bottled water to be safe.
Q: Is altitude sickness a major concern?
A: Altitude sickness can definitely happen—especially on a steep hike like the Inca Trail—but don't let it stress you out! Just stay hydrated, take it slow, and get plenty of sleep before your hike. Local coca tea can be a great remedy if the altitude has you feeling a little woozy!
Q: Is it expensive to travel to Peru?
A: It doesn't have to be! On a budget trip (standard hotels, transportation by taxi, and a few great meals out) you can plan on spending around $30–40 per day. For a really nice trip (lots of meals out, luxury hotels, and flights between cities) you'll probably spend just over $50 per day.
Pro tip: Plan your trip with a Peruvian local to find the best accommodation and food for your budget, without skimping on quality experiences!
Q: Speaking of money, what kind of currency does Peru use?
A: Peru uses the Peruvian Sol (PEN)—the current exchange rate is about 3.5 Sol to $1 USD.
Q: How much should I tip in Peru?
A: Tipping isn't super common in Peruvian culture, but there are some times when it's appropriate. If you're satisfied with your meal in a restaurant, it's standard to leave a 10% tip. You don't need to tip a bartender or a taxi driver (if your driver was especially awesome, just round up the bill to a nice even number).
For tour guides and porters on a hike, it's recommended to tip $5–$10 (15 to 30 Sol) per day. Remember that a lot of porters rely on tips for a living, so don't hesitate to be generous!
Q: What kind of adapters will I need for my electronics?
A: Peru uses 220V outlets. That means if your device is single voltage and operates on 110V, you'll need to buy a voltage converter. Fortunately, most of the devices we travel with (laptops, phone chargers, cameras, etc.) are dual voltage, so they won't need a converter.
As far as outlets go, Peru uses both Type A (those are the flat 2-prong plugs we use here in America) and Type C, which has 3 round prongs. You'll want to get a Type C converter before you go—you can easily find one in the airport or at any travel store.
Q: Are there any special dishes I should try there?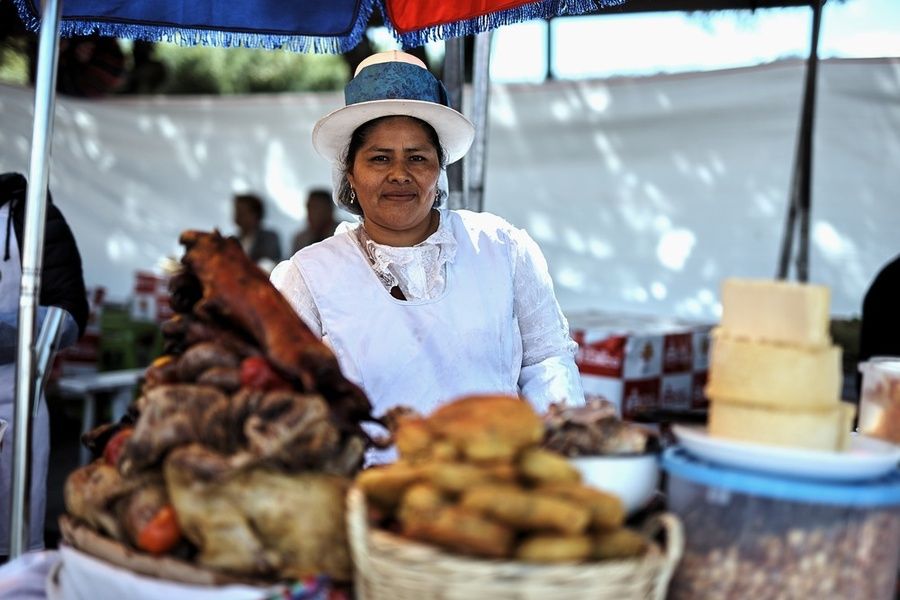 A: Oh, yeah. Peruvian cuisine is unique, delicious, and rich with the history and traditions of the country. Here are a few of our favorite dishes and delicacies:
Ceviche: Fresh fish cooked in citrus juice and spices.
Cuy: Yes, guinea pig is a staple dish in Peru. It tastes a lot like rabbit, and it's best fresh and hot from a street vendor.
Lucuma: A tree fruit with a sweet, custardy taste that's used in tons of Peruvian desserts.
Anticuchos: Skewered meat grilled over hot coals, slathered in garlic sauce—how could it not be good?
--
Looking for an authentic and immersive experience in Peru? Connect with a local to plan your trip! Not only will they answer all your questions, but they'll design a custom itinerary that ensures you'll see a unique side of their country—you know, the side that usually doesn't make Internet articles. Why see Peru any other way? Learn more.