Peru is an adventurer's paradise filled to the brim with both world-famous landmarks and hidden gems. Having fun in Peru isn't the hard part—deciding between all the amazing things to do, on the other hand, is where things get tricky. Worry not—we're here to help you narrow it down with these 15 amazing things to do in Peru!
For even more amazing things to do in Peru, connect with a local to plan your trip. Goodbye guidebooks! Our local trip planners will design an itinerary catered to your interests and packed with awesome stuff. Learn more.
#1: Experience traditional Peruvian Dance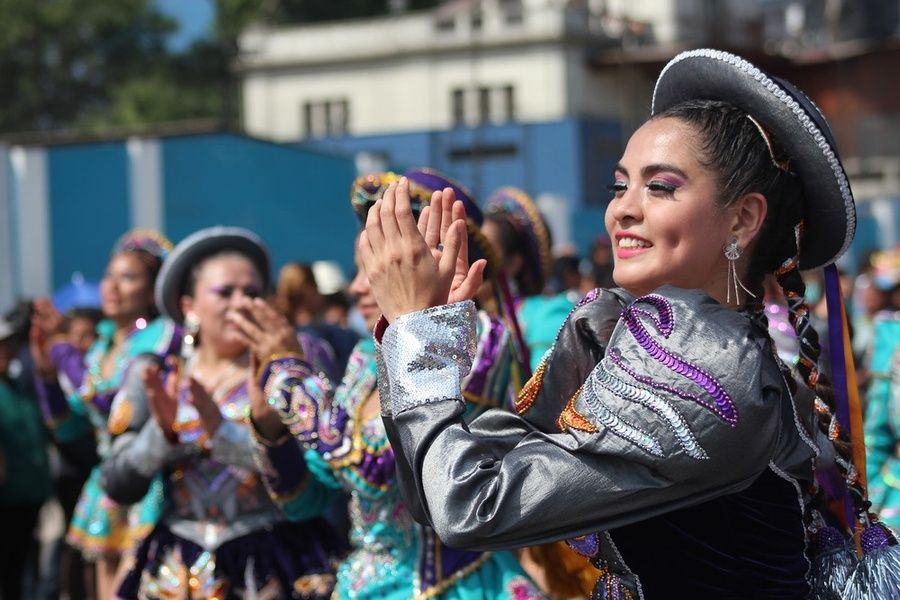 We're not sure how to say "bust a move" in Quechua, but you should still see how it's done by catching a traditional Peruvian dance. Peru is home to many indigenous cultures, each having their own unique expressions of dance—but if we had to recommend one to see, it'd be the Quechua Danza de Tijeras.
It's essentially a dance battle between teams, often from different villages, meant to show off athletic prowess and musical ability all while the dancers wield a pair of scissor-like rods in their right hands. Running with scissors might be dangerous, but the Quechua make dancing with scissors into something majestic. These dances are best caught around Christmas during the Atipanacuy festival in cities like Lima and Arequipa.
#2: Hike to Machu Picchu
You're going to hear a lot about Machu Picchu when you're in Peru—and for good reason! It's one of the new Seven Wonders of the World, and well worth the hype. Visiting this iconic spot is among the most memorable things you can do in Peru.
While most people will take trains to the nearby city of Aguas Calientes and then make a short climb up to the famous Incan citadel, you should consider taking the scenic route to Machu Picchu instead via the Inca Trail.
The Inca Trail is a four-day trek starting just outside of Cusco that snakes through the mountains and ends at Machu Picchu. The trail takes you through scenic Peruvian countryside as well as other Incan ruins, like Runcuracay. Some people can say they've seen Machu Picchu, but very few can say they've walked all the way there.
#3: Listen to Peruvian Folk Music
While you can find Peruvians enjoying everything from salsa to 80's rock, it's their local criollo music that'll really have you moving and grooving. Peru's criollo music reflects the diversity of its people by blending influences from Spanish, indigenous, and African cultures. Tracking down local creole music in big hubs like Lima isn't too tricky, just listen for it coming from clubs near the city center like Brisas del Titicaca.
#4: Visit an Alpaca Farm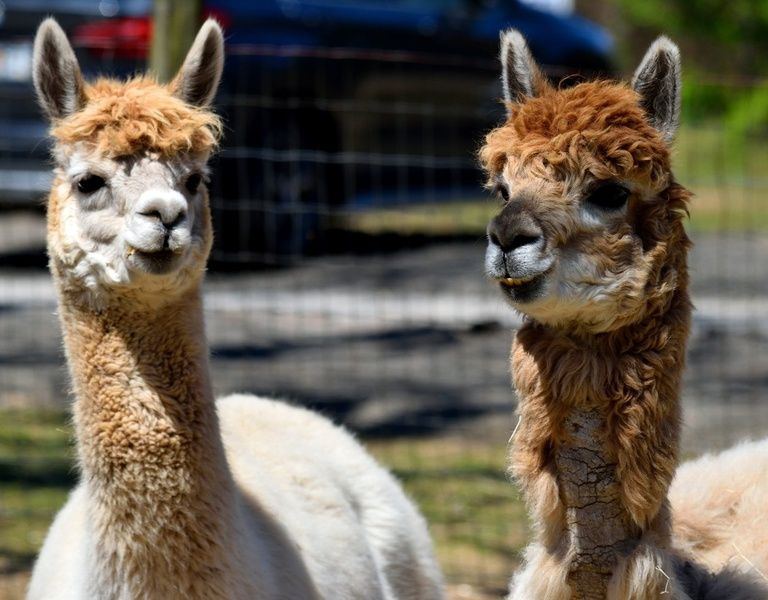 Fact: alpacas are adorable. Fact: Peru is the best place to see them! There will be plenty of people offering you a chance to take pictures with an alpaca (for a small fee), but visiting an alpaca farm like the Awanakancha Alpaca Farm just outside of Cusco lets you get up close and personal with tons of alpacas at once. Seeing the alpacas on a farm not only lets you feed and meander with them, but you'll also get to experience alpacas, and all their cuddly glory, in a context that celebrates them as a greater part of Peruvian culture.
#5: Learn about Andean Weaving
Peruvians take a lot of pride in their textile weaving, and they've spent thousands of years perfecting their craft. We're not sure you'll master the art during your trip to Peru, but it's still worth diving in and learning a thing or two.
Huilloc, a small Quechua community in the Sacred Valley to the north of Cusco, is the perfect place to learn more about the ancient art of Andean weaving. The locals in Huilloc are quick to show visitors hospitality and their prized art of weaving. You can spend days in Huilloc, slowing down, joining the locals in their tasks, and learning more about the Quechuan love for nature and weaving. It's an incredible way to not just see Peru, but become part of it as well.
Pro tip: Huilloc is great, but it's super useful to have a Peruvian local handle logistics like transportation and arranging a translator. Why not reach out?
#6: Sandboard in Huacachina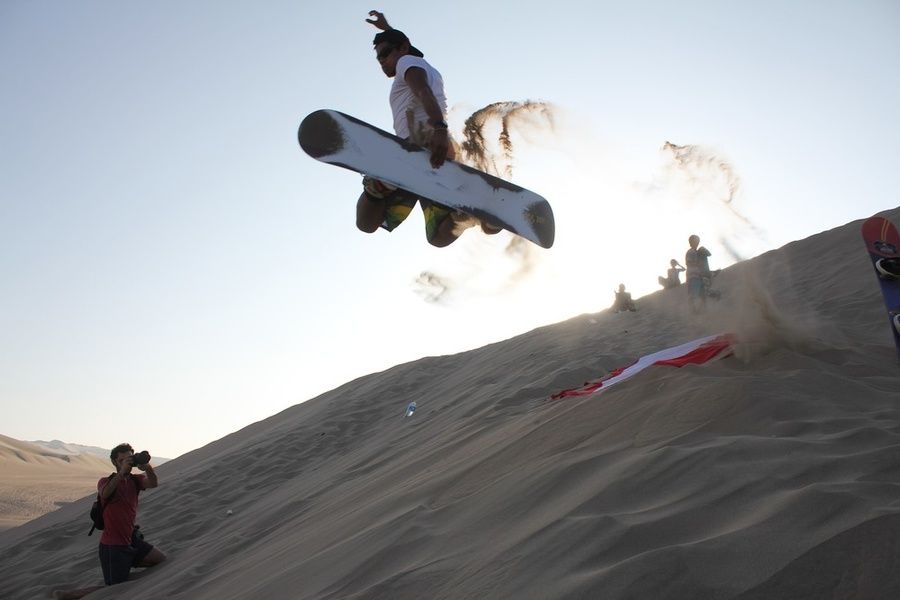 It turns out that boards are meant for more than just waves and ski resorts: they can be used the shred on sand dunes too! We imagine sandboarding was probably the result of a surfer being stranded in the desert—but no matter how it got started, it's one of the coolest things to do in the dune-filled deserts of Peru.
Huacachina, a tiny oasis town in southwestern Peru, is one of the best places to load up in a dune buggy, tear off across the desert, and board down some dunes. Whether you're a pro or just starting out, you're in for a lot of fun (and grit).
Pro tip: Locals know all the best dunes to shred, why not reach out to a local trip planner when planning your own sandboarding excursion?
#7: Stay at an Eco-lodge in Urubamba
Feeling the need to just get away and unplug? Surrounded by snowy mountains and farmland, Urubamba is the ideal place to refresh your mind with mountain air, amazing views, and delicious food (all sourced from the surrounding farms and communities).
Staying at a farm that doubles as an eco-lodge, like Kinsapacha, means you'll get a needed break from busyness. If relaxing off the beaten path is on your list of things to do in Peru, crashing at an eco-farm is a step in the right direction.
#8: Explore the Peruvian Countryside on Horseback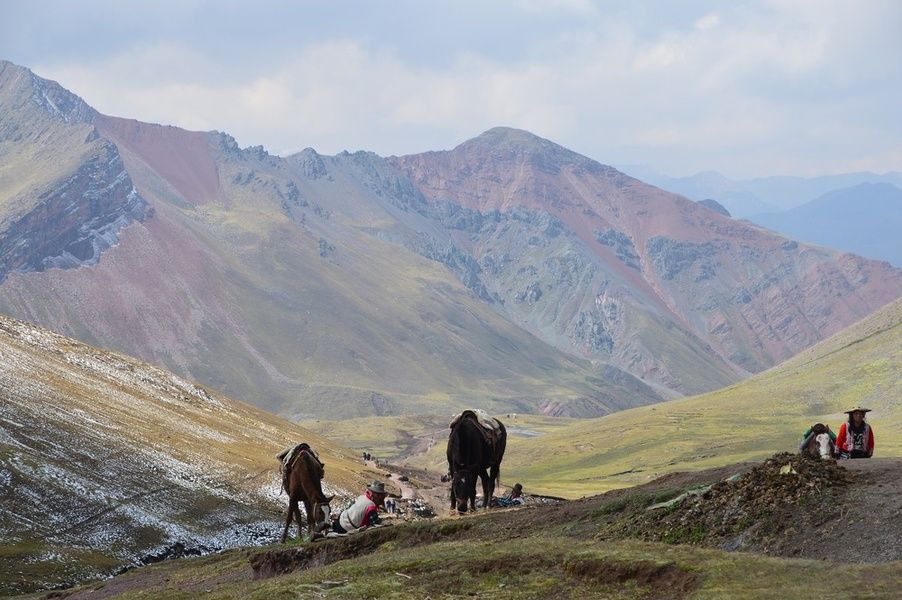 There's plenty of amazing countryside to see in Peru, and you should opt to see it in a unique way—on horseback! As great as public transportation is, there's something special about sprinkling your travels with some rugged ingenuity and going old school for a few days. There are quite a few places ideal for horseback riding in Peru, and you can choose between going out for days at a time or just a one-day ride. The Sacred Valley is one of the best places to see by horseback, but there are also plenty of other great horseback treks in the High Andes and Colca Canyon.
Pro tip: Your Peruvian trip planner can help you book with the right horseback riding tour.
#9: Mountainbike the Maras Salt Pans
If riding on four-legged creatures isn't your thing, opt for two tires instead. Peru has some of the gnarliest mountain biking in the world! And with so many mountains and varieties of terrain, it's a great place for both seasoned and novice riders. There are great spots just outside of Lima and Cusco, but one of the most unique places to bike is the Maras Salt Pans.
#10: Take an Amazon Night Walk
People don't usually think Peru when they think Amazon, but they should. Not only does the Amazon Rainforest take up half the country, but excursions into the jungle from the Peruvian side are usually inexpensive and tons of fun. Why not go for a night walk through the most famous rainforest in the world? The Amazon is a different world at night and teeming with animals that never show themselves during the light of day. Hitting an Amazon trail (with a guide of course) at night with a giant flashlight is a super unique way to experience a side of this massive jungle that most never will.
Pro tip: Don't even think about venturing into the Amazon without a guide. Reach out to a local trip planner to hook you up with a trusted guide and tour!
#11: Hop Aboard the Inca Rail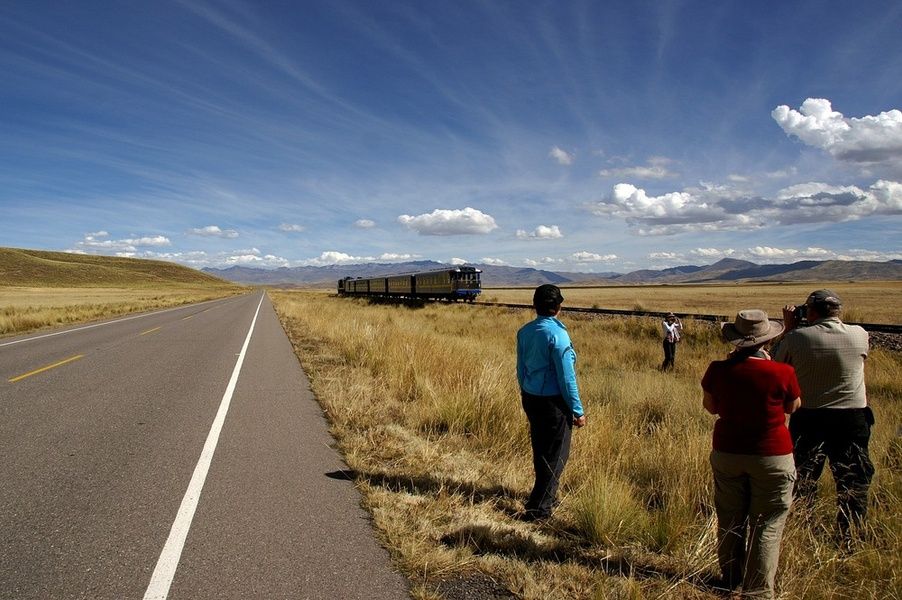 There's a famous train service in Peru known as the Inca Rail which is one of your options for getting to Machu Picchu. And while Machu Picchu is reason enough to hop aboard, the real gem is being able to sit in comfort for two hours and watch some of the most beautiful countryside in the world go by as the train winds through the Sacred Valley and up into the Andes Mountains. You can book tickets on Incarail's website, but don't wait too long—it does fill up!
#12: Take on the Ausangate Trek
One of the most colorful hikes (literally) in Peru is the Ausangate Trek. It's not for the faint of heart, but if you're the hardcore backpacking type, you'll be in heaven. This trek usually entails six days of hoofing it through some of the highest elevations of Peru, but the climbs are well-rewarded with stops at hot springs, beautiful lakes, and a Rainbow Mountain along the way. It's a fairly difficult trek, so make sure you're up to the task before setting out. If you go for it, though, rest assured the pristine views make it super worth it.
#13: Try to figure out the Nazca Lines
The Nazca Lines are as mysterious as Machu Picchu is captivating. A group of geometric shapes etched into the desert by pre-Inca civilizations in Peru, the Nazca lines have left modern-day humans baffled for centuries. In other words, even the smartest people on the planet still have no idea what these ancient peoples were up to when they drew these incredible designs in the sand. Aliens? Birds? Pre-civilization boredom? Who knows! But if you want to make your own speculations, seeing them from the air is really the way to go—flights can be booked from Paracas.
#14: Walk Along Treetops in the Amazon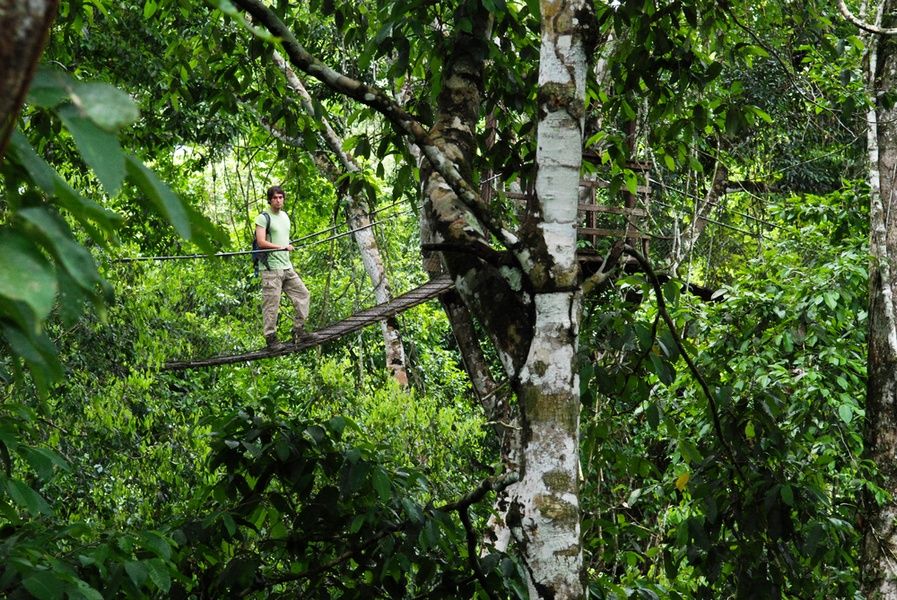 The wildlife of the Amazon lives in layers, which means what you might see on the forest floor is nothing compared to what's up in the forest canopy. Go on a treetop walk to catch a glimpse of this hidden world in the treetops of the Amazon—via suspension bridges dangling nearly 100 feet in the air (don't look down). If you can stomach the height, some of the best walks can be done in the Taricaya Reserve and the Inkaterra Reserve.
#15: Explore a Peruvian Coffee Farm
Peru is one of the top 20 coffee producers in the world, which means its a great place to flex your coffee connoisseur muscles. Most Peruvian coffee farms are small estates way up in the Andes, which means you can get an up-close view of how your cup of joe starts out while soaking in some incredible views. Some farms, like Yellow River, also have homestays on-site so you can sleep, tour, and drink plenty of coffee all on the same farm.
Pro tip: Huge coffee enthusiast? Have a Peruvian local iron out your travel plans to include coffee farms all over the country!
--
Ready for rainforests, ancient cultures, and landmarks shrouded in mystery? Peru is waiting! But don't start packing before connecting with a local travel planner, who can design a custom itinerary suited to your unique travel style.