Ever wanted to wake up in an ancient city steeped in history? Hope to pitch your hammock in a quiet mountain village alive with indigenous culture? You can do both in Peru—and so much more! With so many options, it can be hard to decide where to stay in Peru. Luckily, we've got you covered with these ten amazing places.
No matter where you stay in Peru, get the most out of your visit by connecting with a local to plan your trip. They'll create a custom itinerary that ensures you'll see a unique side of your destination—wherever that may be! Why see Peru any other way? Learn more.
#1: Miraflores: Lima's commercial hub
Lima is the bustling metropolitan capital of Peru, and the neighborhood of Miraflores is its crown jewel. Perched on clifftops overlooking the coast, Miraflores is a posh corner of Lima known for upscale shopping malls, a rocking nightlife, and some pretty extravagant hotels.
It's one of the most relaxing places you can stay in Lima, which you'll want in a fast-paced city of 10 million people. Miraflores puts you near great spots like Kennedy Park and the Malecon (Lima's clifftop boardwalk), as well as cool historical dives like Huaca Pucllana. Itching to shop up a storm? Miraflores is a treasure trove of shopping dives in places like the Indian Market and the Larcomar Center.
#2: San Blas: Cusco's party central
Cusco is NOT just a stop on the way to Machu Picchu—it's the party capital of Peru! And San Blas is the neighborhood to stay in if you want to tear up a dance floor (or three). Raging parties at Mama Africa, microbrews backdropped by the Cusco Cathedral at Mundo Nuevo, and Andean reggae at Ukuku's are all easily accessed from San Blas. Plus, staying in San Blas means you can enjoy all this nightlife while still being immersed in Cusco's historical vibes via winding cobblestone roads and its proximity to Plaza de Armas.
#3: The Cordillera Blanca: A hiker's haven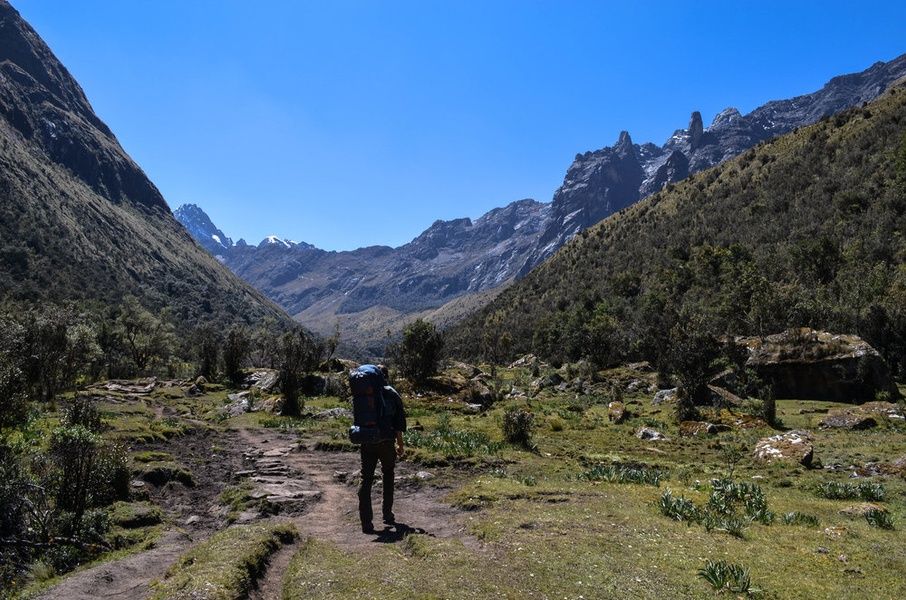 Want to wake up to mountain views, then tear out the door to trek to your heart's content? The Cordillera Blanca is the poster child of the Peruvian Andes, and is known for jagged, snow-capped peaks and amazing crystal lakes. The towns of Huaraz and Caraz are two of the best places to crash in the Cordillera Blanca. They both have snug places to stay in ranging from modern hotels to homey B&Bs, but the real advantage is that they put you so close to the best hiking in Peru. You'll be right next door to Huascaran National Park and Laguna 69—if you're looking to conquer some peaks and earn some views that'll take your breath away, there's no better place.
Pro tip: It's best to hike with a guide in the Cordillera Blanca. A local trip planner who also loves hiking can connect you with the best of the best.
#4: Pisac: the heart of the Sacred Valley
A charming village at the base of an Incan citadel, Pisac is the ideal base for exploring the Sacred Valley. Why explore the Sacred Valley, you ask? This idyllic spot is a profound network of quiet, indigenous villages surrounded by majestic mountains intertwined with peaceful rivers. Like we said—absolutely idyllic. And an excellent place to get a strong sense of Peru and its history.
From Pisac, you can trek up to the Pisac Ruins, learn about Peru's adorable furry friends at the Awankancha Alpaca Farm, or just kick back in one of the town's cafes after shopping like a local at the famous Pisac Sunday Market.
#5: The banks of the Amazon River
Awesome, adventurous, and unconventional, the banks of the Amazon River should definitely top your list as you decide where to stay in Peru. The Amazon Rainforest dominates the eastern half of Peru, and there are quite a few places to crash along the banks of the river (as well as along the tributaries that run through it).
Rainforest accommodations usually take the form of eco-friendly lodges—perfect for jungle retreats to clear your head, or for launching out on Amazon night walks and canopy tours. Lodges are often connected to reserves, like the Pacaya Samia National Reserve, but there are also scattered, stand-alone options like the Treehouse Lodge just outside of Iquitos.
#6:
Iquitos: t
he city highways forgot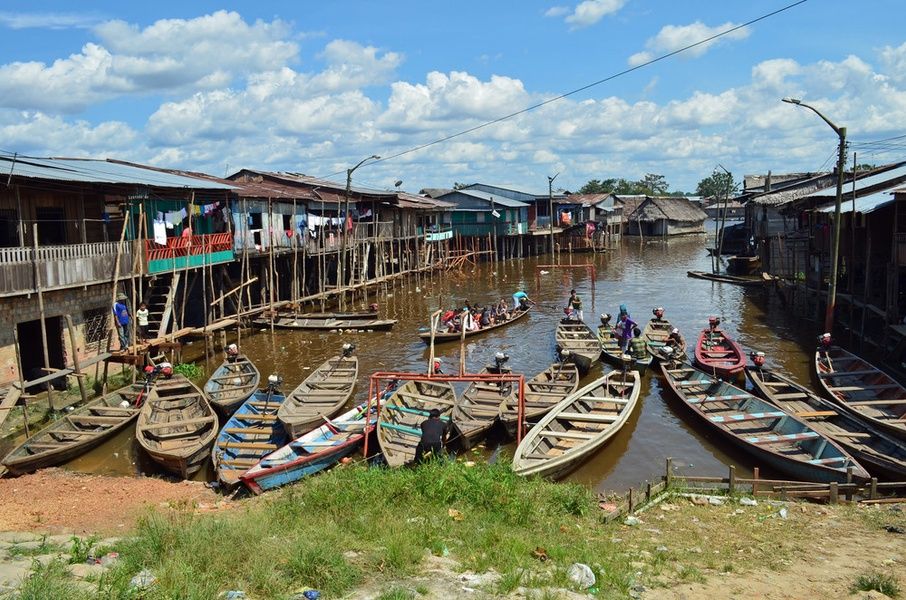 If you want to really get off the beaten track, why not opt for a city you can't even get to by car? Iquitos is the city highways forgot—even though it's alive with an ample supply of jungle bustle, you can only reach it by plane and boat. Iquitos has thrived in the midst of the Amazon, and staying here provides an experience you'd be hard-pressed to find anywhere else.
Wander Iquitos' busy streets (surrounded by buildings raised on stilts) and peruse the local floating market, which offers an array of strange creatures and herbs you can only find in the Amazon. Outside of getting to experience the eclectic city itself, staying in Iquitos also means having the Amazon as your backyard for river cruises, jungle treks, and searching for the region's famous pink dolphin.
#7: The shores of Lake Titicaca
Be careful getting too enamored by Peru's mountains and jungles—you might overlook Lake Titicaca. It's both the highest navigable body of water in the world and one of the coolest places to stay in Peru. This massive lake is on the southern border of Peru and Bolivia, and it's a beautiful conglomeration of pristine views and vibrant indigenous culture—many of which thrive on islands scattered throughout the lake.
Accommodations range from luxurious hotels in the city of Puno on Lake Titicaca's coast to huts and eco-lodges on private islands like Isla Suasi. Even if you opt to crash in Puno, the vibes around the lake tend to follow a live-and-let-live mentality, making it a great place to kick back and forget about life for a while. From Lake Titicaca, you can easily visit the famous Uros Floating Islands, check out the textile scene at Taquile Island, and soak in some of Peru's most stunning sunsets.
Pro tip: Lake Titicaca gets cold at night, so bring a jacket! Have more questions about what to pack? Your local Peruvian trip planner will have tons of advice!
#8: Mancora: a surfer's paradise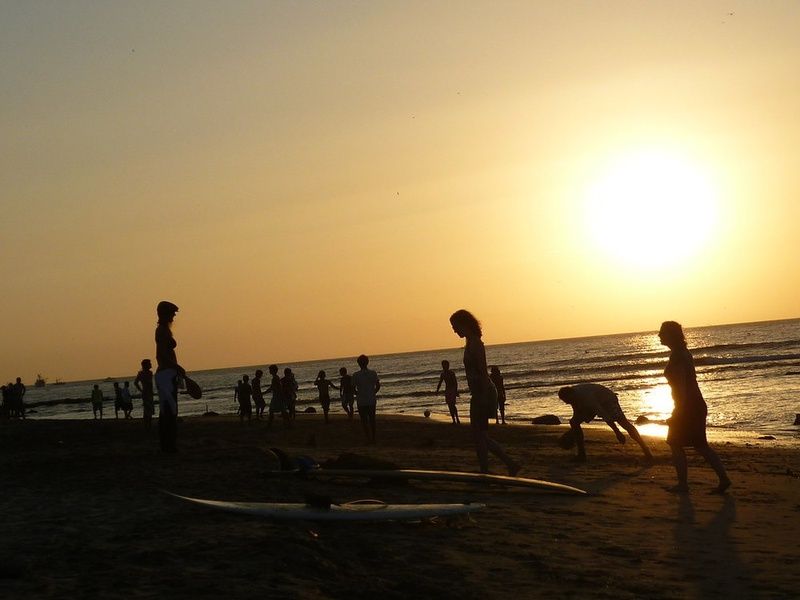 You can surf and stay in paradise by snagging accommodation in Mancora, one of Peru's hidden gems. A beach town on the northern coast, Mancora is the perfect place for surfers of every skill level to catch some waves and bum out for a few days.
Even if you prefer to stay off surfboards, the nearby beach of Vichayito is perfect for a calm swim—not to mention a soak in the nearby hot springs. Plus, you can also see whales migrating off the coast! So sip some coconut juice, put your toes in the sand, and relax under the palm trees at Mancora.
Pro tip: Mancora is a great place to learn how to kitesurf, so ask a Peruvian local to add a lesson to your itinerary.
#9: Urubamba: a small town with a big kick
Crisp mountain air and rolling rivers are just some of the things that await you in Urubamba, a quaint village and transport hub in the Sacred Valley. Home to plenty of hotels as well as less-conventional stays like the Skylodge, Urubamba is full of gems that make it a great place to consider when pondering where to stay in Peru.
It's really close to some of Peru's most iconic Incan ruins, like Machu Picchu and Ollantaytambo—which means you can head to the ruins from Urubamba and not Cusco like everyone else. When you're done exploring ancient history, Urubamba can fuel your inner adrenaline junky—it's the best place to experience both paragliding and white water rafting.
#10: Barranco: Lima's romantic corner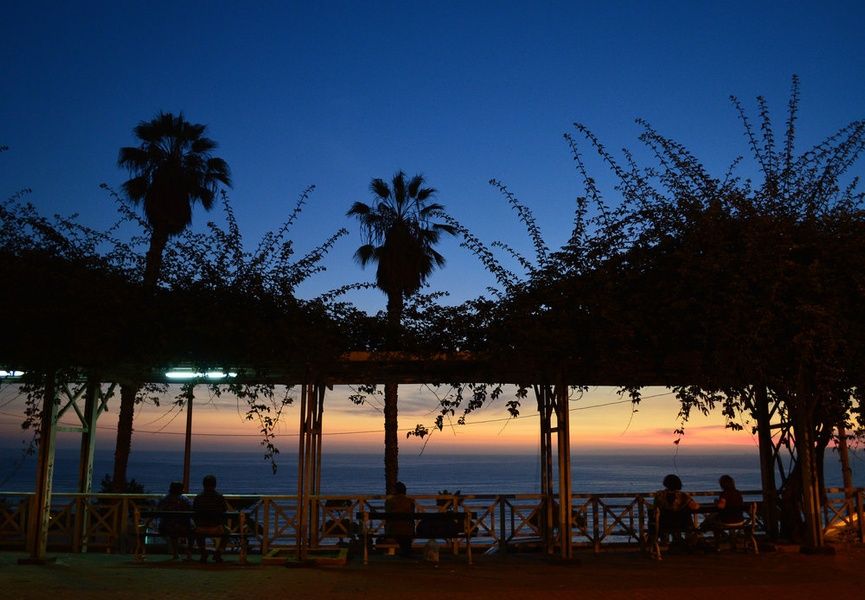 Home to psychedelic street art and chill bohemian vibes, the Barranco district is a romantic getaway in the middle of the hustle and bustle of Lima. It's a great place to get lost and wander colorful streets, duck into the MAC contemporary art museum, and enjoy a trendy coffee shop like Twins Cafe.
If you're looking for something that's a bit more hip, yet more secluded than Miraflores, Barranco won't disappoint. It's a great spot to hear live music at local dives like La Estacion, or simply enjoy a cool nighttime walk along Lima's beautiful clifftops.
--
Where to stay in Peru? It's up to you! But no matter where you go, connect with a local to get the most out of your experience. They'll design an immersive, authentic itinerary based on your travel style and interests—which means you'll see Peru like a local, not a tourist. Learn more.