The short answer: yes—it is definitely safe to visit the Philippines in 2020—but there are some significant safety concerns which we'll get into below. Just remember: the Philippines is huge and most of the country is perfectly safe with just a little know-how and preparation. Read on for everything you'll need to know to travel the Philippines safely, from info regional concerns to water quality, necessary vaccinations, security tips, and more.
If safety is a concern, connect with a Filipino local. The best way to balance the risk of traveling while having an amazing, immersive experience is to have someone who actually lives there help you plan your trip.
Let's be clear: the Philippines is experiencing a
very
turbulent time
We're going to be as honest as possible here, so hold on to your proverbial hats. Simply put, the Philippines is going through a volatile time, politically and culturally. Since 2016, President Duerte has been waging a violent, heavy-handed, and often illegal war on crime and drugs (and, in many cases, anyone who disagrees with him). His use of roving death squads, coupled with an ongoing insurgency in certain parts of the country, have resulted in kidnappings and terrorist activities. These areas are not safe to visit—but luckily, they are far away from popular tourist destinations.
Because of an increase in crime and civil unrest in the past several months, travel advisories have been issued and visiting certain areas is considered dangerous and should be avoided. A "Do Not Travel" advisory is in effect for the Sulu Archipelago, including the southern Sulu Sea, and most of Mindanao.
Does it sound bad? Yes. But ongoing political unrest will likely NOT affect your trip.
The good news is that the Philippines is huge, and the violence is taking place literally thousands of miles away from anywhere a traveler would find themselves. Simply put: unless you're trying to get into trouble, your trip will not be affected at all. The government has active police and military presences in popular tourist areas and keeping visitors safe is a priority.
It's safe to explore Manila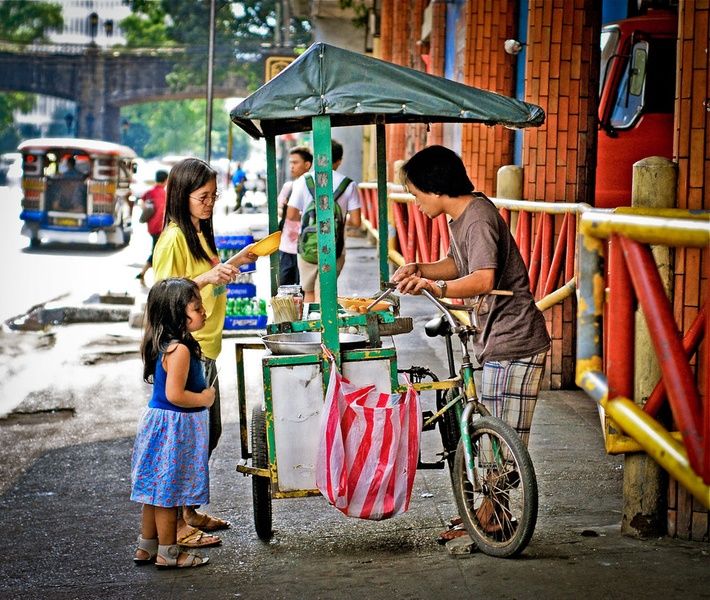 You'll have to exercise caution in Manila just like you would any other major city. Foreigners can be targets of petty criminals and car-jackers, but if you take standard safety precautions, you'll be perfectly fine.
Here are some tips on staying safe in Manila:
Stay in a safe neighborhood such as Makati, Pasay, and Taguig, so you won't have to worry as much about safety. Avoid the Malate and Ermita areas in the center of Manila.

Be aware of pickpockets—they're out there. Keep your bags close to you and never have valuables in your back pockets. Wear your backpack in front when in crowded places.

Beware of beggars—they're not bad people, but if you offer them money, you'll be swamped by beggars from all directions, and your belongings could be snatched.

Don't give street kids pesos—the money ultimately goes to criminals who use the children to make money. Give them a snack or food instead. Ultimately, it's best just to ignore them, as hard as it may be.

Avoid dark alleys, especially when you're alone.

Always keep windows rolled up, and doors locked when in your car or a taxi.
Taxis are safe, but watch the meter
Taxis are generally safe in big cities, but taxi drivers are infamous for swindling money from tourists—claiming that the meter is broken, asking for a fixed price, or asking you to add some money to the final price. Make sure that the taxi has a working meter or refuse to get in.
Pro tip: Hail a cab online by using the MiCab app (in Manila and Cebu) to avoid the issue.
There is no Uber in the Philippines—use
Grab
instead
The ride-sharing service Grab bought out Uber in the Philippines and is a great way to get around the city. The drivers' regulations are stringent, and the price is determined by the app itself before the ride.
Do
not
drink the water
Unclean water can ruin your trip, and the Philippines is not known for having clean tap water. Drink bottled, and always ask if your ice is made from bottled or filtered water. Seriously—you do not want to get typhus.
Pro tip: We'd recommend that you get some advice from a local on how to stay healthy.
Some common scams to avoid:
Scams are widespread in the Philippines and often target travelers, but as long as you pay attention to your surroundings, you can avoid becoming a victim of a crime. Here are the top scams to watch out for:
The money changer scam
In this scam, shady money changers will set up shop in out of the way locations and advertise better rates than banks and hotels. Some tellers will steal a few notes when counting the money out for you or replace the bills with smaller notes. Only exchange money in reputable places, double-check the conversion rate, and clarify commission charges before you start. Also, count your money before giving it and count your pesos after receiving them.
A familiar face scam
This is a popular scam that involves someone approaching you claiming to know you saying, "I work at the hotel you're staying at." They'll offer to show you around and offer a free tour. Firmly decline the offer—it can end in a robbery. Have a like-minded Filipino local plan your trip instead.
Solo female travelers love exploring the Philippines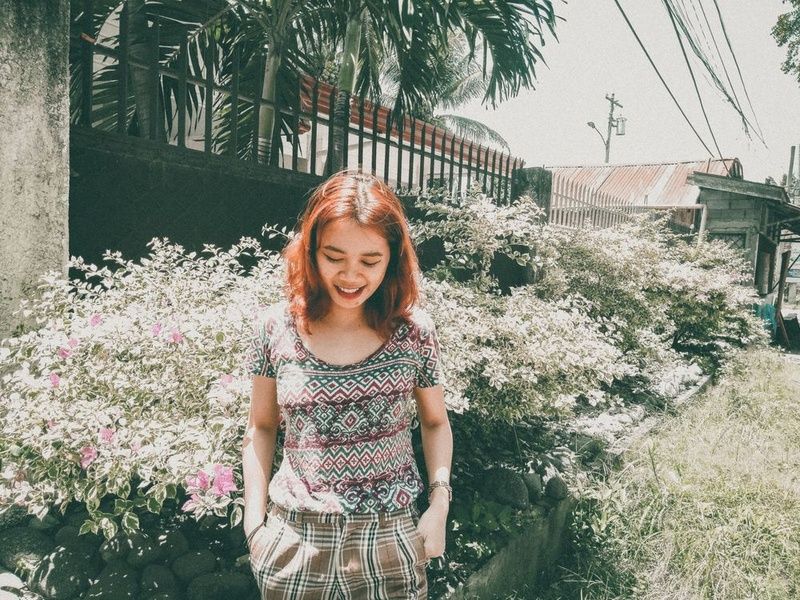 It's definitely a myth that it's not safe for women to travel alone, and exploring the Philippines on your own will be an awesome adventure. Solo travel is just as safe as any other country if you take a few precautions. Research the area before you go—female travel bloggers who share their solo travel experiences are a great resource.
Pro tip: It's always a good idea to get tips from a Filipino travel expert before you get in-country. Don't travel blindly—make sure a local has your back.
If you like adventure, you may need some vaccinations
You should be all set if you are up to date on routine vaccinations. The CDC recommends all travelers heading to the Philippines should also be covered for hepatitis A and typhoid. Based on how long you are staying, however, or if you plan to explore the rural areas, the CDC recommends additional vaccines.
Emergency help in the Philippines
When traveling, there is always a chance of getting into an accident where emergency help is needed. Here are some numbers you need to remember:
National Emergency Hotline: 911

Philippine National Police Hotline: 117

U.S. Embassy in Manila

- (632) 301-2000
--
For the best, most up-to-date safety tips, connect with a local to plan your trip. They'll create an authentic, immersive itinerary, answer all your safety questions, and share how *they* navigate the country safely. Plus, they'll provide 24/7 phone support in case you run into any issues. It's like having a best friend in the Philippines—why see the country any other way? Learn more.