Whether you want to wake up to the sound of ocean waves or the stirrings of a small mountain village (or the buzzing of a crowded-yet-colorful city), the Philippines has it all. From the metropolitan bustle of Manila to the geological oddities of Bohol, we've got you covered with 10 of the absolute best places to stay in the Philippines.
No matter where you stay in the Philippines, get the most out of your experience by connecting with a local to plan your trip. Whether you're looking to stay near the water, in the jungle, or somewhere in between, they'll help you experience the Philippines like a local, not a tourist. Learn more.
#1: Banaue
Want to have your morning coffee while watching the mist roll in off the mountains all overlooking an incredible amphitheater of rice fields? You can in Banaue—a small village nestled between mountains in central Luzon. Banaue is famous for the Banaue Rice Terraces, which have been dubbed "the Eighth Wonder of the World" by locals—no big deal.
This mountain village is full of unique accommodations ranging from private cottages to local homestays. Staying in Banaue gives visitors a glimpse of rural Filipino life (and not to mention the stellar views)—which makes it one of the more unique places you can stay in the Philippines.
#2: Intramuros, Manila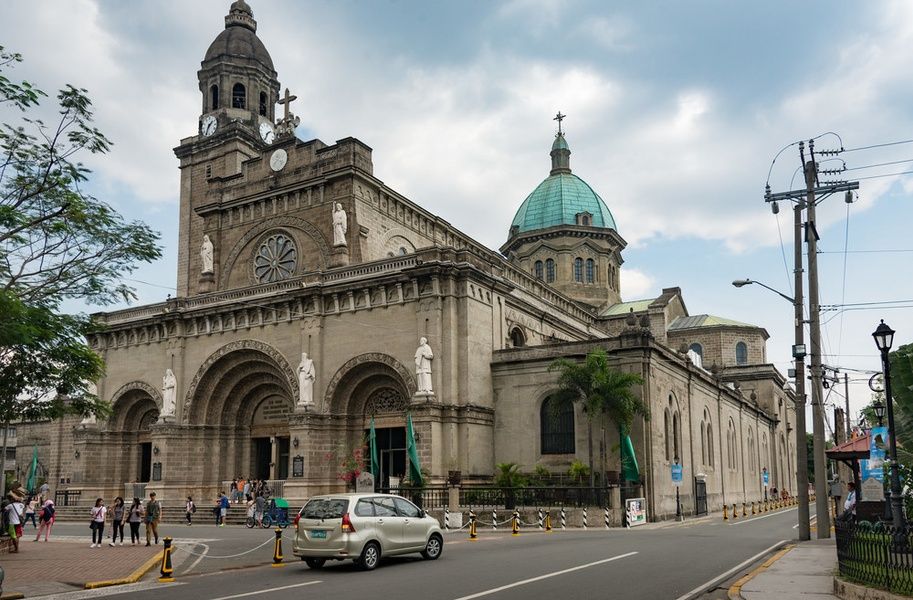 If the mountain paradise of Banaue isn't quite your vibe, head to Manila—particularly the city's historic Intramuros neighborhood. Intramuros literally means "between walls", which makes sense because the neighborhood is literally walled off by the old Spanish-colonial battlements. You can find a mixture of budget-friendly and luxury hotels in Intramuros. Plus, staying here means you'll be able to take full advantage of the walkability of Intramuros—which isn't a norm in Manila.
Nothing beats being able to step right out of your hotel to meander through ancient streets with ease while soaking up the history. Just be sure to top it off with a visit to nearby heritage sites like the Manila Cathedral and Fort Santiago.
#3: Palawan Island
According to the Huffington Post, Palawan Island is the most beautiful island in the world. Do you really need to know any more than that? Ok, fine, fine. A long island on the far west of the Luzon region, Palawan is a tropical paradise sparsely populated with quaint fishing villages. In addition to its relaxed, island-life vibes, Palawan's crystal clear waters and jungle-clad mountains make it a great escape to those used to hustle and bustle. Even though the beauty of Palawan makes it quite popular as a vacation spot, the island still remains largely undeveloped. So, it's an ideal place to stay if you're going for an uncharted vibe.
Palawan Island also brings the spark when it comes to places to stay! Resorts in El Nido offer great access to pristine diving spots, or you can crash in a B&B in Puerto Princessa, the gateway city to Palawan—which sports quaint outdoor cafes, crocodile farms, and chill strolls on the Baywalk.
#4: Boracay Island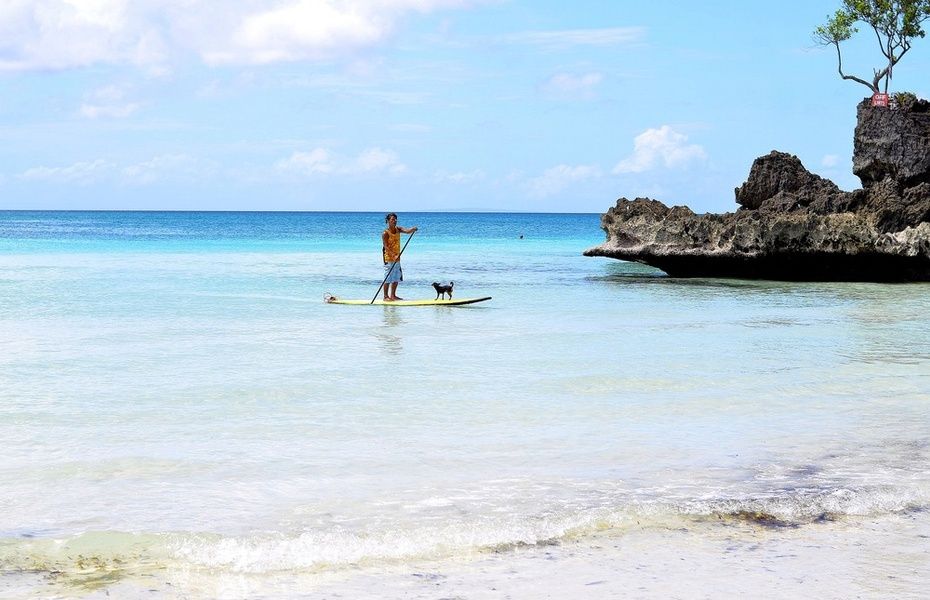 Two worlds collide at Boracay, a tiny island in the Visayas region—and trust us, you want to experience both of them. These worlds are made up of two amazing beaches: White Beach and Bulabog Beach. The former is for putting your toes in the sand and doing a whole lot of nothing, while the latter for catching some serious waves (or watching others do it!). The island is only 7 miles long, so regardless of where you stay, you can walk everywhere.
People from all over the world are drawn to Boracay. It's one of the few places where you have the beach, your hotel, and nightlife all within minutes of each other—meaning you can spend the day soaking in the sun, then hit the club to live bongo drums and never have to change out of your swimsuit. If you're looking to chill hard with some party sprinkled in, stay in Boracay.
#5: Makati, Manila
Spend a night or two in Manila to get a taste of Metropolitan Filipino life, especially by landing a hotel in the famed Makati neighborhood. This safe and friendly neighborhood dishes out energetic urban vibes and is one of the best spots for staying in Metro Manila, especially in terms of shopping malls and cozy cafes (wifi is a beautiful thing!). Staying in Makati puts you in the middle of dazzling skyscrapers, hip coffee shops, and great green spaces to run and explore in—a coveted luxury in bustling Manila!
Makati is also the perfect place for experiencing Manila's cultural highlights. The Ayala Triangle Gardens and Salcedo Market are awesome walkable destinations by day, and the raging nightlife of P Burgos Street is also in the neighborhood.
Pro tip: A Manila local is your best bet to pin down the best shopping dives and nightclubs in Makati. Why not connect with one and have them include Makati in your personalized guidebook?
#6: Moalboal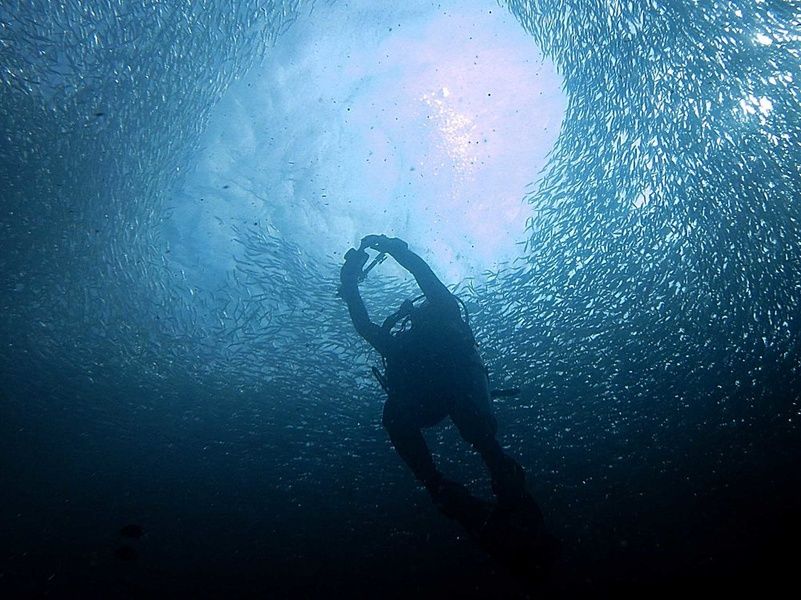 There's something special about being able to enjoy the slow pace of a sleepy fishing village while still having access to wifi and solid restaurants. Which is exactly how the town of Moalboal on the southwestern edge of the Cebu province comes in clutch.
Moalboal steals the show with its charming small-town flow and amazingly friendly people, and yet it still caters really well to travelers via beautiful resorts and modern cafes. If you want to scuba-dive in the ocean one day and dive in the waterfall-fed pools of Kawasan Falls the next, Moalboal is the perfect base. Another plus is that the town is super safe and the locals are incredibly helpful, which makes evening strolls through the local fish market in the town center all the more enjoyable.
#7: Davao City
You might be the type to prioritize local eats just as much as majestic waterfalls. If so, Davao City is your Filipino foodie dream come true. Staying here means days of exploring a massive, energetic city rooted in deep indigenous heritage, and tons—yes, tons of delicious local food to sample.
The Roxas Night Market is especially prized by locals and visitors alike as a prime place to chow down on street food, and you can't spend time in Davao without sinking your teeth into the famed, spiky, unbelievably smelly Durian fruit (it's everywhere in Davao City). It looks like something off an alien movie, but be brave, you have to try it!.
Apart from tasting the Philippines in Davao, the Davao Museum and People's Park are great avenues into Filipino culture through local art and history.
Pro tip: Be ready, Davao City is huge! Handle accommodation, foodie dives, and other adventures by getting in touch with a local Filipino trip planner.

#8: Siargao Island
Grab a board and a bungalow—it's time to embrace the beach bum life for all it's worth by staying on Siargao Island. Known for romantic beaches (and for being the surf capital of the Philippines), Siargao Island is great for either hanging around for a few days to catch some waves or using it as a base for launching other adventures.
There are tons of Beach Villas, cottages, and resorts in Siargao that offer prime real estate for island hopping and exploring epic local spots like Sugba Lagoon and Sohoton Cave.
#9: Bohol Island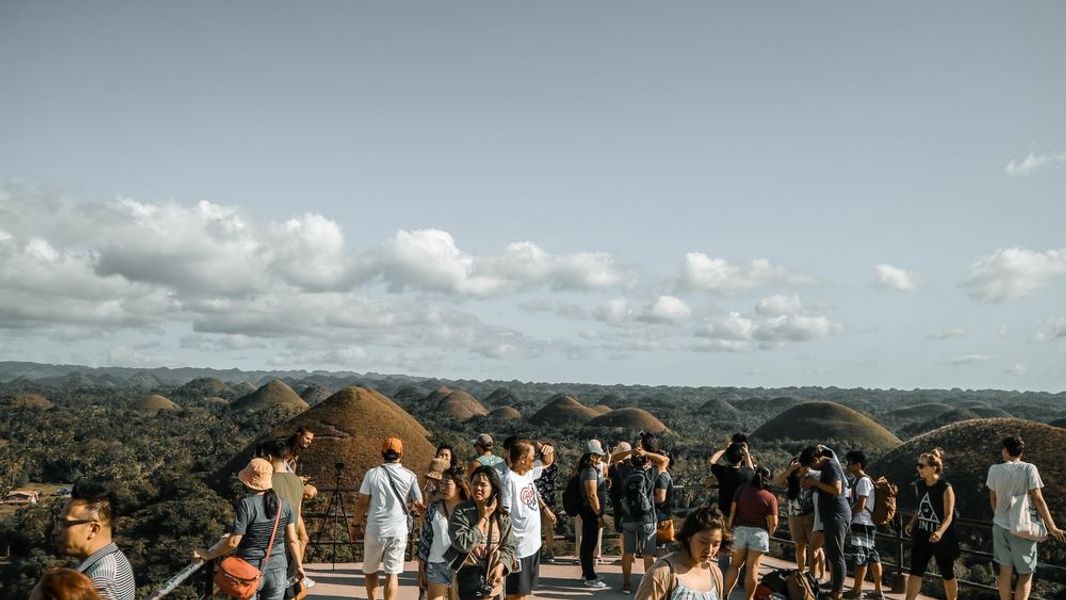 If you want a head-spinning combination of history, adventure, and geological wonders, stay in Bohol. Located in the central Visayas region, the island of Bohol is known for being an adventure playground. Staying in the capital city of Tagbilaran gives you plenty of hotel options to indulge in the city's laid back atmosphere, street food markets, and local history gems like the famous Blood Compact Monument.
But you can also get creative and opt for a charming B&B overlooking the peculiar Chocolate Hills or post up in the well-known Panglao Island—known for its relaxing ambiance and some of the most beautiful coral reefs in the entire country.
Plan on spending at least a couple of days to really get a feel for the island's unique landscape. Bohol has plenty of well-paved roads which means exploring and getting around will be a piece of cake.
#10: Camiguin Island
No, you're not dreaming—the gorgeous island of Camiguin is a real place, and yes, you can stay there. Just off the northern tip of Mindanao, Camiguin is an adventurer's paradise thanks to its seven hikeable volcanoes, a sunken cemetery you can literally dive into, and amazing hot and cold springs.
Staying in Camiguin provides the best of both worlds, meaning you can kick back and relax in the sand or trek inland for some thrilling hikes and waterfalls. Most of the solid accommodation options, ranging from quaint budget cottages to luxurious resorts, are on the northern side of the island in Mambajao. But don't fret staying on the north side—it's easy to catch a jeepney anywhere you need to go.
--
No matter where you stay in the Philippines, connect with a local to plan your trip. No matter where you go, they'll help you see a unique side of your destination—from Davao City to Bohol Island. Why see the Philippines like a tourist when you could see it like a local? Learn more.