With so many incredible places to visit in Portugal, it can be hard to decide which ones to head to first. All things equal, these are 16 places to visit in Portugal that you absolutely have to see, from incredible beaches to soaring mountain tops, bustling cities, and more. 
Want to know which places in Portugal fit your travel style? Connect with a Portuguese local. They'll give suggestions on places to visit and what to do once you get there. Basically, it's like having a best friend in Portugal plan your trip. Learn more. 
"Linelly helped us beyond anything we could've planned ourselves. Everything she suggested for us was spot-on, and I feel we got the best experience by following a local's guidance."
#1: Nazaré: An Amazing Seaside Town
If you're looking for a place that's uniquely and thrillingly Portuguese, check out the beaches of Nazaré. Just an hour and a half north of Lisbon by car, Nazaré is renowned for having some of the biggest waves in the world. More importantly, though, Nazaré is celebrated for its traditional Portuguese fishing culture. Some fishermen still wear the traditional seven skirts!
Watching surfers climb monster waves, duck into town for delicious seafood, and soak up the traditional beach town vibes. You really can't go wrong in Nazaré. Check with a local for the best time of year to see Nazaré's famously massive waves (they can give local restaurant recs as well!)
#2: Lisbon: Medieval Castles and Hipster Cafes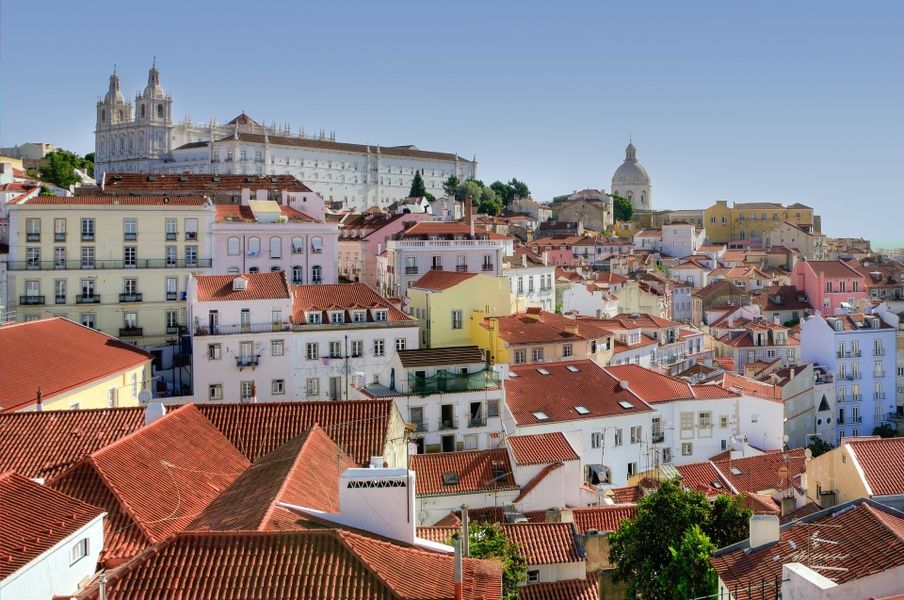 No trip to Portugal would be complete without spending some time in the capital of Lisbon. A hodgepodge of medieval castles, hipster cafes, and iconic tram cars zipping up and down the city's steep hills, Lisbon enchants all who visit. The city is packed with things to do, so definitely get some local advice on what to explore (and what to avoid). If nothing else, definitely find a cafe that plays fado, traditional Portuguese folk music, and sip some Ginjinha, the famous Lisbon liqueur. 
Local tip: We know it's a *drag* to carry your heavy suitcase around while you explore a new place. Why not store your bag in one of LuggageHero's Lisbon spots? It's an inexpensive and easy way to lighten the load!
#3: The University of Coimbra: Home to the World's Most Beautiful Library
While we're on the subject of beautiful buildings, we have to mention the University of Coimbra. While the university itself is quite the looker, its baroque library is simply stunning. It's called the Biblioteca Joanina and its basically the equivalent of the Sistine Chapel—you know, if Michelangelo had been more into books. Arrive early, book a tour (or have your local set one up for you), and then head into the town of Coimbra to enjoy some medieval sites. 
#4: The Village of Monsanto: For Traditional Portuguese Culture
Monsanto has been called one of the most unusual places in the world—and that's not far off the mark. The whole village is squeezed between boulders on a hill and is capped off with an ancient medieval fortress. But its architecture is only the tip of the iceberg. Monsanto was once named the most culturally Portuguese place in Portugal—so if you want an experience that's delightful, puzzling, and uniquely-Portuguese, definitely pay the little town a visit.
#5: Basilica de Santa Luzia: For the Best Views in Portugal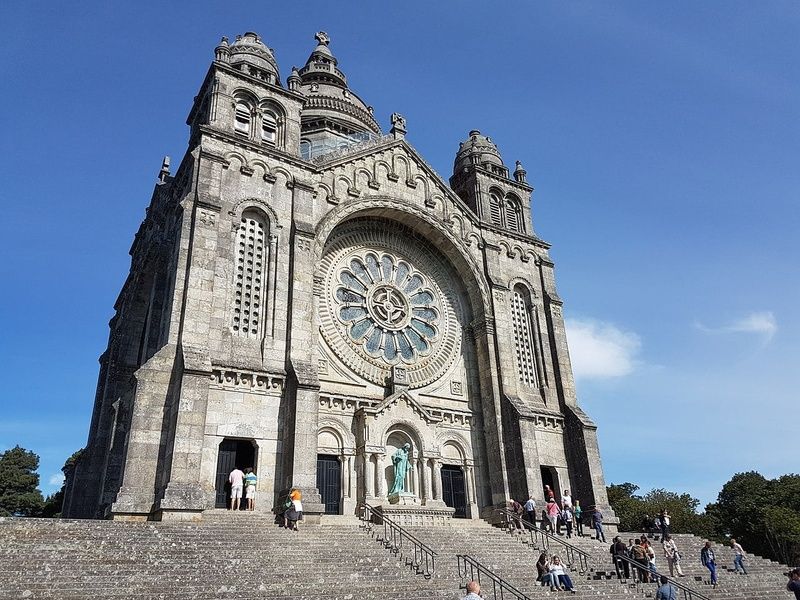 For one of the most breathtaking views in all of Portugal (a country with no shortage of amazing vistas), head to the Basilica de Santa Luzia in the far-northern city of Viana do Castelo. This gorgeous gothic church towers over its medieval town and is accessible via a 660-step-staircase climb (don't worry, there's a funicular too if you're not up for the trek!). 
Your reward for reaching the summit is an incredible 360-degree view of the city below, along with gorgeous panoramas of the Atlantic Ocean. And don't forget to tour the town once you're done—it's absolutely adorable!
Local tip: Take the view to a whole new level—literally—by climbing the basilica's bell tower. Unfortunately, there's no elevator for this one.
#6: Alcoba Monastery: An Amazing Gothic Getaway
If you're yearning for some peace and quiet after indulging in the bustle of Portugal's big cities, pay Alcoba Monastery a visit. Wandering the marble-clad halls and peaceful gardens of this 12th-century cloister could be just the type of retreat you need to clear your head and relax. 
Unfortunately, you can't actually crash at this monastery (the downside of it being a UNESCO World Heritage Site), but the nearby town of Alcobaca has plenty of peaceful options for housing. Why not connect with a Portuguese local to get some expert recommendations?
#7: Torre: The Highest Peak in Portugal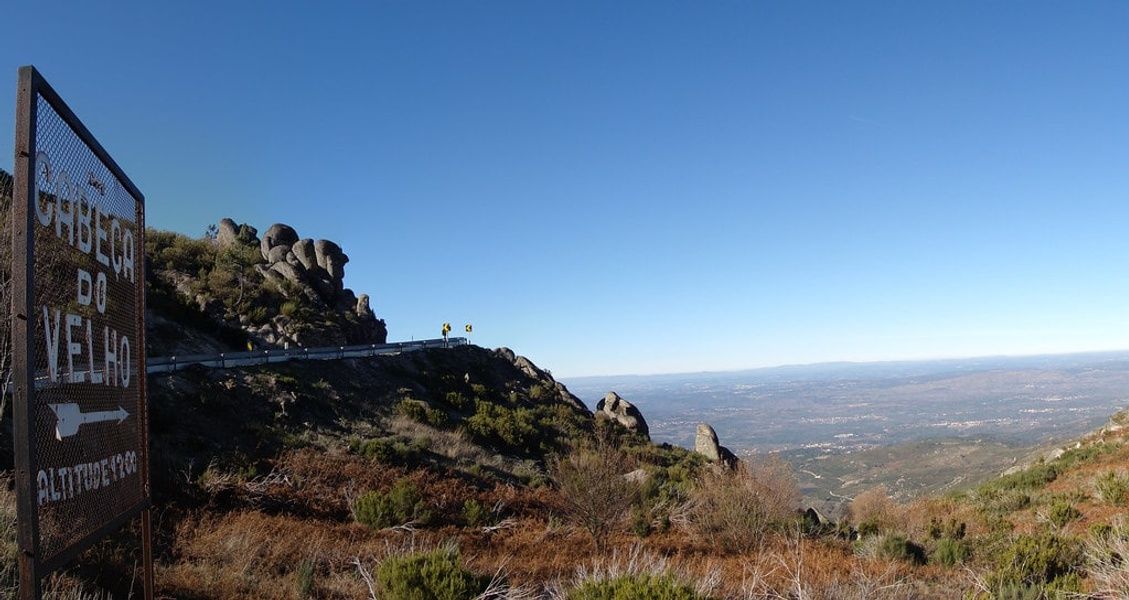 Let's start by setting high expectations—6,500 feet high—with Torre, the highest peak in mainland Portugal. Here, you'll find tons of secluded hiking trails from which you can explore the jagged peaks and stunning views of the Serra de Estrela mountain range. Visiting Portugal in the wintertime? You're in luck: Torre transforms into Portugal's only ski resort. And best of all, unlike most mountain peaks, you can actually reach Torre by car. 
Local tip: Torre isn't an individual mountain itself—rather, it's the highest peak in the Serra de Estrela range.
#8: Sao Miguel: And Island of Whales and Volcanos
If you're looking to get off the beaten path, definitely head to Sao Miguel. You'll literally have to get off the path, because Sao Miguel is actually an island (part of the Azores archipelago). The island is full of beautiful, rich, Jurassic Park-esque nature—except with whale watching, volcano hiking, and reef diving instead of rampaging dinosaurs.
Local tip: Sao Miguel is part of the Azores, a larger network of 9 islands. Talk to a Portuguese local for help figuring out the best way to see them all.
Work with a local to plan your trip.
See a side most people miss.
#9: Museo Nacional do Azulejo (The National Tile Museum)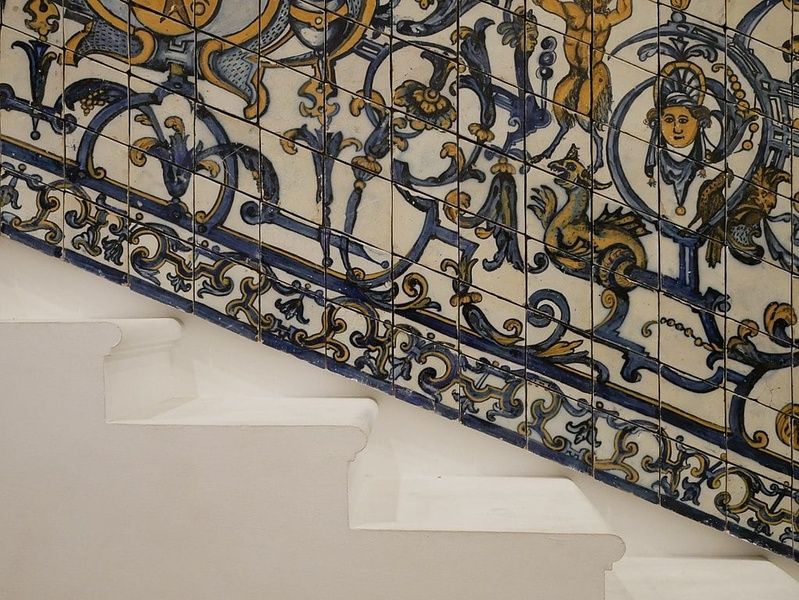 Portugal is packed with incredible museums, but the one we had to include is the Museo Nacional do Azulejo (The National Tile Museum). This Lisbon museum is unique to Portugal—it celebrates Portugal's long cultural history of using colorful tiles, and it houses one of the largest ceramic collections in the world. It is a great way to get a glimpse into Portugal's past via an art form that's rooted in history.
#10: Peneda-Geres National Park: For Amazing Nature
The Peneda-Geres National Park straddles the border between Portugal and Spain. This gorgeous nature reserve is filled with the best of Portuguese wild country and heritage sites like Pitoes das Junias. Visit some of Portugal's coolest castles like the Castle of Lindoso and see what old-school living is like when you go through villages like Assureira, which aren't only incredibly preserved, but still used by farmers and shepherds today.
#11: Muralha Fernandina: A Blast from Porto's Past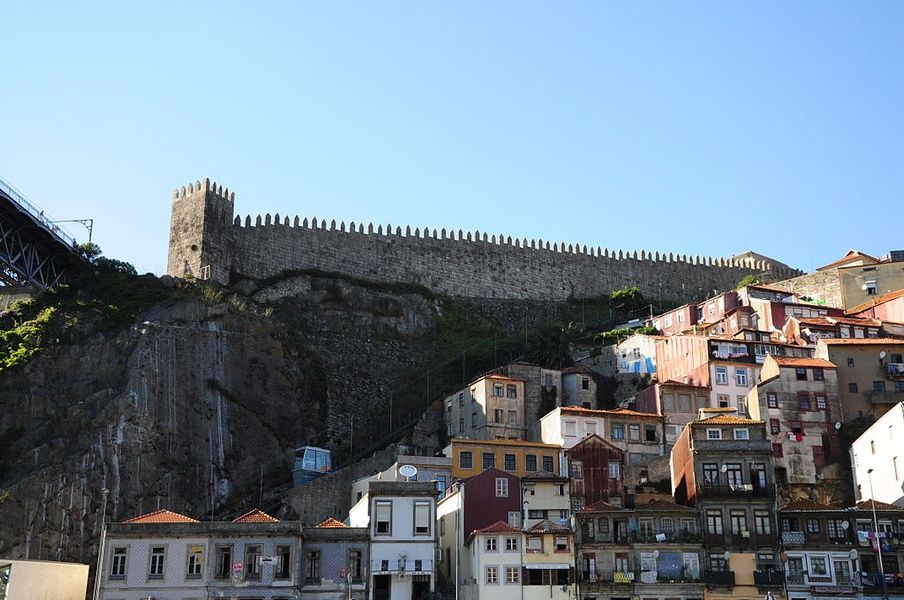 Porto, the city famous for port wine, is the gem of Portugal's northern coast. For an incredible view of the city, scale the 14th-century castle walls of the Muralha Fernandina. After a short climb, you'll be rewarded with sprawling views of the city below, peaceful gardens, and some pretty awesome medieval battlements.
Local tip: Once you come back down to earth, definitely try some Port wine.
#12: The Douro: Portugal's River Region
The Douro River, which winds across northern Portugal, flows through some incredible areas. How to choose what to see? No problem—visit the whole thing! You can grab a boat from Porto and hit the entire river. Hopping on a boat is the best way to visit all the incredible places in the Douro River Valley—from amazing wineries like Quinta de Popa, to gorgeous castles and national parks.
Pro tip: If thoughts of a boat make you seasick, don't worry—you can totally explore this region by car. Why not ask a local about their favorite spots along the Douro? 
#13: Museu Benfica:
The
Portuguese Soccer Museum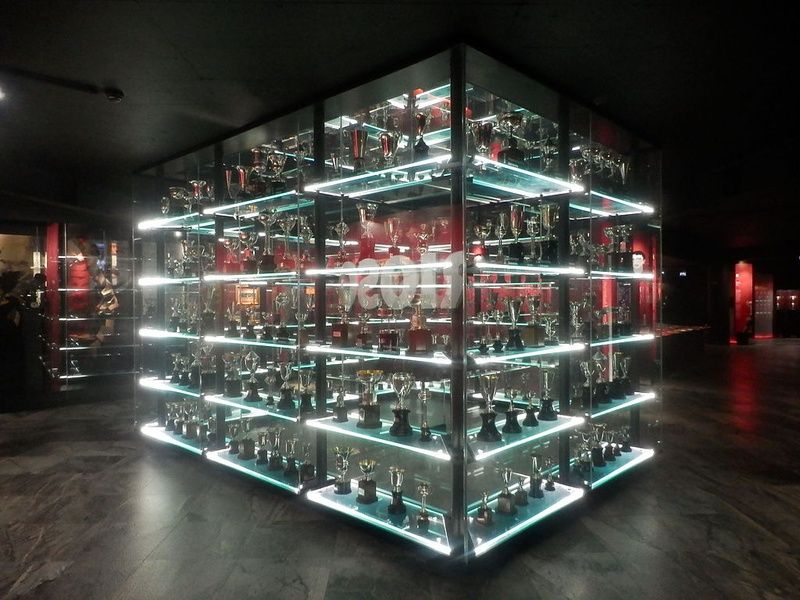 Portugal is crazy about football (that's soccer for us Americans). Love the game? Pay a visit to the Museu Benfica, a museum in Lisbon dedicated entirely to Portugal's most beloved football team, Benfica. The museum does more than just show off pairs of ancient, dusty football cleats—it really showcases the cultural heritage of Portugal that's wrapped up in the Portuguese love of sports. 
Local tip: The museum has special hours during match days, but hey, all the more reason to finally attend a European football match! Get a local's opinion on how to best go about getting tickets and safely navigating the city during matchday.
#14: Guimaraes: Portugal's Birthplace
Visiting the city of Guimaraes is like taking a trip through time. It actually used to be Portugal's capital way back in the 10th century, and they've done a great job of conserving the city. If you start at the center you can actually see the city's blend of medieval and modern. Enjoy the charm of huge plazas like Largo do Toural and definitely explore the city's charming cafes, hike its Penha Hill, and party it up at some of Guimaraes' great festivals throughout the year (like Festas Gualterianas in August).
#15: Evora: The Gem of Southern Portugal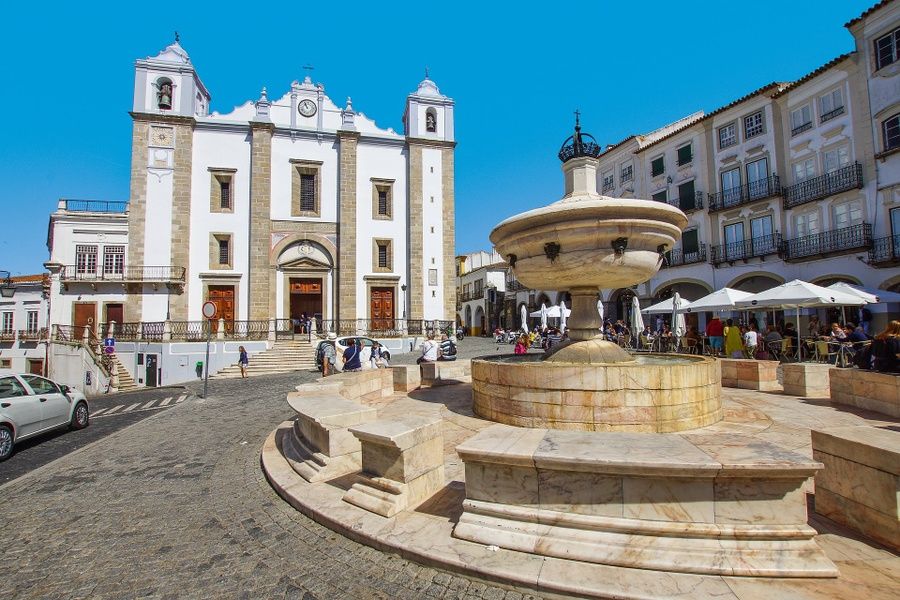 Visit Evora in Southern Portugal for an amazing taste of the country's southern culture. Another UNESCO world heritage site, Evora also has some modern flair and a good nightlife scene. Few things beat summer nights in Giraldo Square with a glass of famous Alentejo wine. Get some local recs on the best place to toast your Portuguese adventures.
#16: Peniche: A Diverse Beach Escape
Finally, you have to spoil yourself with at least one more beach before leaving Portugal. There's perhaps no place better to do it than the beachside town of Peniche. Sail, surf, or just explore Peniche's rocky cliffs and coves. Then, reward yourself with some of the best fish you'll ever eat on Peniche's gorgeous seaside strip, Avenida do Mar.
--
These 16 places to visit in Portugal are a good start, but for insight on local favorites and hidden gems, connect with a local to plan your trip. They'll take you beyond the guidebooks by crafting a unique itinerary tailored to your interests and style. Why choose a one-size-fits-all trip when you can see Portugal like a local?