Places to visit in Portugal range from dynamic cities like Lisbon to beautiful villages like Monsanto. How do you decide where to go? We asked some Portuguese locals. With their help, we created this list of 14 places to visit in Portugal.
For personalized advice on where to go in Portugal—and what to do once you get there—work with a local to plan your trip. They'll create a custom guidebook based on your travel style and their local knowledge. Learn more.
Places to Visit in Portugal:
Nazaré
Lisbon
University of Coimbra
Monsanto
Basilica de Santa Luzia
Alcoba Monastery
Torre
São Miguel
Museu Nacional do Azulejo
Peneda-Geres National Park
Muralha Fernandina (Porto)
The Douro
Museu Benfica (Museum of Football)
Guimaraes
Evora
Peniche
#1: Nazaré: A Stunning Seaside Town
If you're looking for an easy (and breathtaking) day trip from Lisbon, then locals suggest visiting Nazaré. Just an hour and a half north of Lisbon, this seaside town is known for its huge waves and traditional Portuguese fishing culture. Locals tell us that some fishermen still wear the traditional seven skirts.
Here, locals suggest watching surfers climb monster waves (or climb them yourself), taking the Nazaré funicular for an incredible view, and enjoying plenty of fresh seafood.
Local tip: Grilled sardines are delicious in Nazaré. So is caldeirada, which is like a fish stew.
#2: Lisbon: Medieval Castles and Hipster Cafes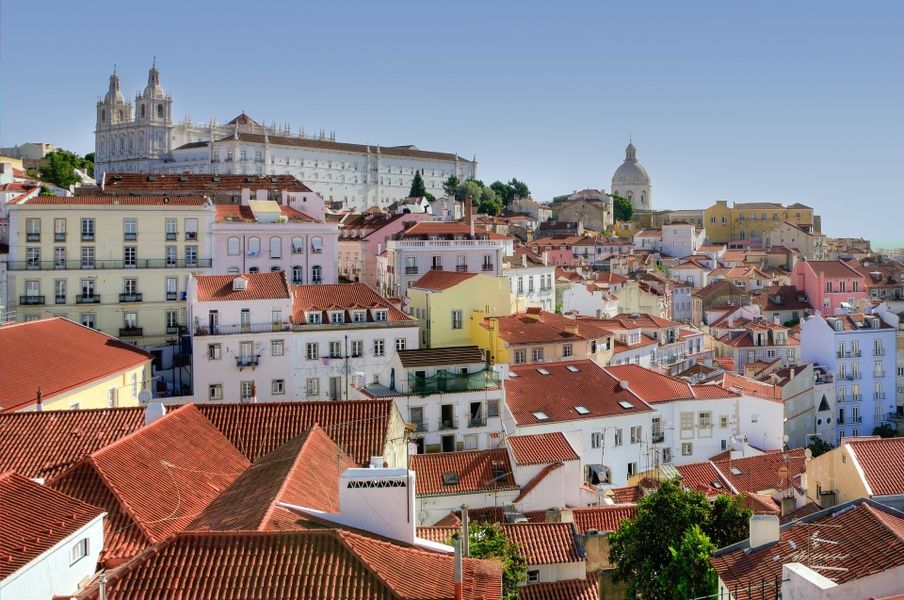 Portugal's capital city is an absolute gem. Locals rave about Lisbon's hodgepodge of medieval castles, hip cafes, and iconic yellow tram cars.
Don't know where to start? See what locals say about Lisbon's charms. Our trip planners suggest enjoying fado music at one of their favorite cafes, exploring the Amalfi neighborhood, sipping Ginjinha, the famous Lisbon liqueur, and visiting Figueira Square, which one of our trip planners notes: "offers a great view of São Jorge Castle."
It's a *drag* to carry your heavy suitcase around while you explore a new place. Store your bag in one of LuggageHero's Lisbon spots. It's an inexpensive and easy way to lighten the load.
#3: The University of Coimbra: Home to Biblioteca Joanina
Speaking of beautiful places in Portugal...locals tell us that the incredibly ornate library at the University of Coimbra is a fantastic stop. (They tell us the University is really beautiful, too). Crafted in a baroque style, the Biblioteca Joanina has a stunning painted ceiling that would make even Michelangelo envious.
But don't miss out on Coimbra itself! Portuguese trip planners tell us that Coimbra is a wonderful hidden gem. Aside from the library, they suggest strolling through the lovely Parque Manuel Braga, visiting Roman ruins in the nearby town of Condeixa-a-Nova, and wandering the picturesque Rua Visconde da Luz.
Local tip: You'll find a unique kind of fado music in Coimbra. You can catch a show in the Baixa district.
#4: The Village of Monsanto: For Traditional Portuguese Culture
Monsanto has been called one of the most unusual places in the world—and locals tell us that's not far off the mark. The whole village is squeezed between boulders on a hill and is capped off with an ancient medieval fortress.
But its architecture is only the tip of the iceberg. Monsanto was once named the most culturally Portuguese place in Portugal—so if you want an experience that's delightful, puzzling, and uniquely-Portuguese, definitely pay the little town a visit.
#5: Basilica de Santa Luzia: For an Incredible Medieval View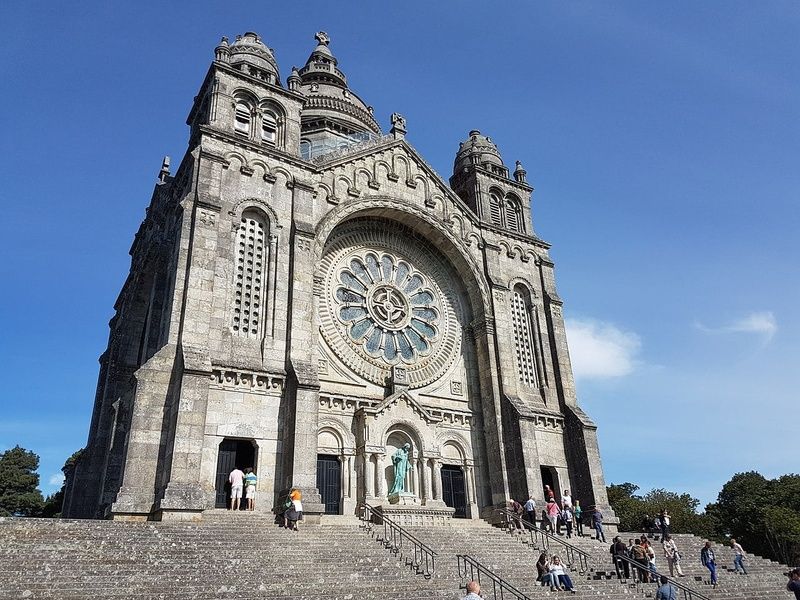 For one of the most breathtaking views in all of Portugal (a country with no shortage of amazing vistas), locals suggest heading to the Basilica de Santa Luzia in the far-northern city of Viana do Castelo. This gorgeous gothic church towers over its medieval town and is accessible via a 660-step-staircase climb (locals note there's a funicular you can take as well).
Once you reach the summit, locals say you'll be rewarded with an incredible 360-degree view of the city below, along with gorgeous panoramas of the Atlantic Ocean.
And don't forget to tour Viana do Castelo once you're done. Locals say you'll find plenty of cute restaurants offering traditional Portuguese food like bacalhau (cod) and unique activities like visiting the Gil Eannes ship—which acted as a hospital-on-water in the 1950s.
Local tip: Take the view to a whole new level—literally—by climbing the basilica's bell tower. Unfortunately, there's no elevator for this one.
#6: Alcoba Monastery: A Gothic Getaway
If you're yearning for some peace and quiet after indulging in the bustle of Portugal's big cities, locals recommend paying Alcoba Monastery a visit. Wandering the marble-clad halls and peaceful gardens of this 12th-century cloister, a UNESCO World Heritage Site, is relaxing and restorative.
The nearby town of Alcobaca is also a delightful place to visit. The town is small, but our trip planners in Portugal say you'll find some beautiful beaches here. They suggest taking a tour at the Museu Do Vinho De Alcobaca (Wine Museum) which ends with a tasting.
#7: Torre: The Highest Peak of the Serra da Estrela range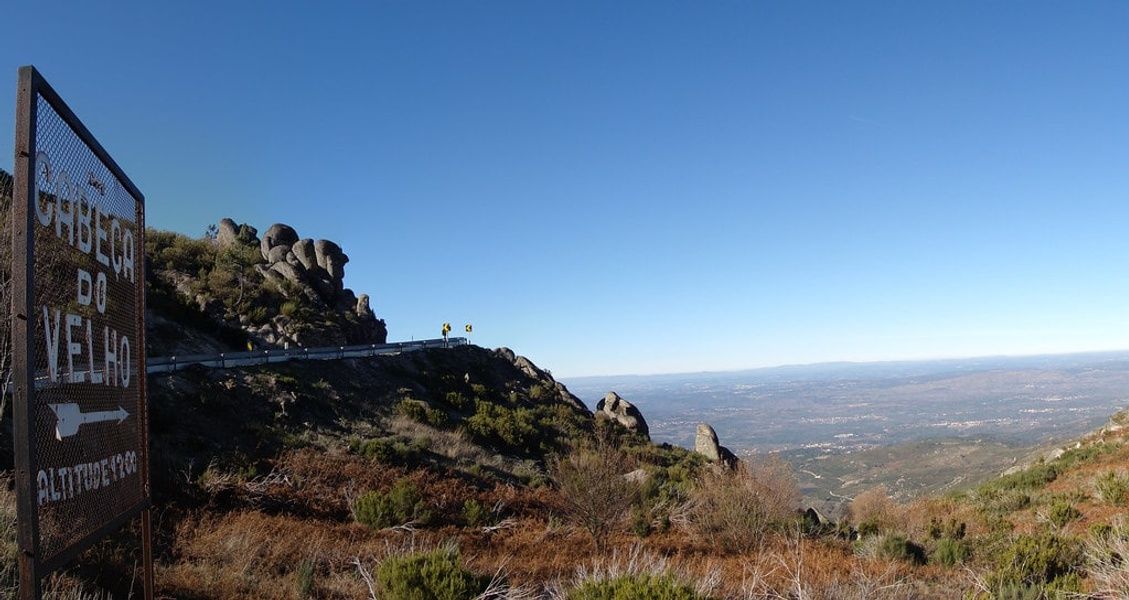 Let's start by setting high expectations—6,500 feet high—with Torre, the highest peak of the Serra da Estrela mountain range. If you love to ski, you're in luck—locals tell us that, come winter, Toree transforms into Portugal's only ski resort.
It's a fantastic place to visit for all seasons. Locals say you'll find some incredible hikes here! They say the trek to the Covão dos Conchos—a manmade circular funnel in the middle of Lagoa da Serra da Estrela (Serra da Estrela Lake) is especially cool. The six-mile hike is, however, pretty challenging.
Local tip: Be sure to try the region's cheese, Queijo de Ovelha. It's strong!
#8: São Miguel: An Island of Whales and Volcanos
Go off the beaten path—literally—by visiting the island of São Miguel. Part of the Azores archipelago, locals tell us that São Miguel is an incredible place to visit if you're looking to scan the horizon for whales, hike up to a volcano, dive among coral reefs, or pass an afternoon lying on black sand beaches.
Basically, if you love adventure then São Miguel is a great place to visit in Portugal!
Locals from the Azores note that their home is considered one of the world's most sustainable destinations. So do your part to keep this Portuguese treasure pristine. Check out our tips for sustainable travel HERE.
Local tip: You can fly to São Miguel from Lisbon, Porto, or Funchal (in the Madeira archipelago).
#9: Museu Nacional do Azulejo (The National Tile Museum)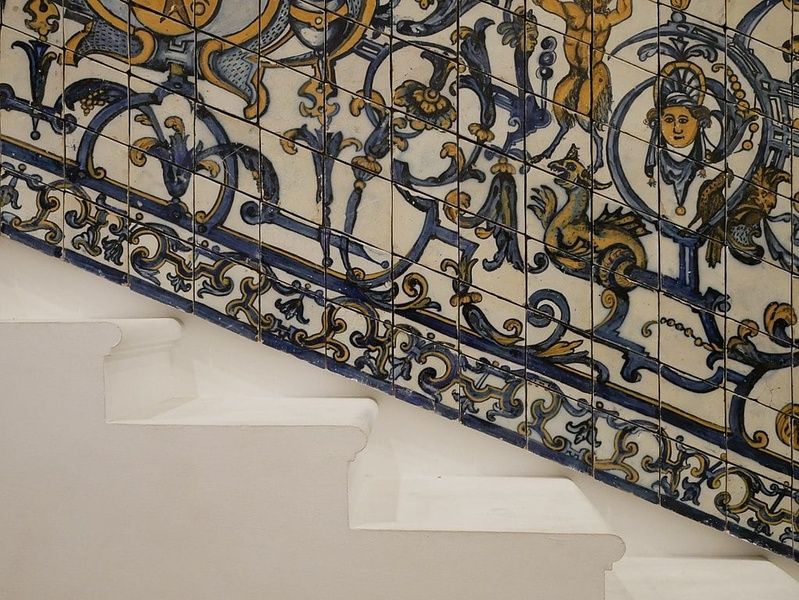 You'll find fantastic museums throughout Portugal, but locals tell us that the Museu Nacional do Azulejo (The National Tile Museum) is a spectacular stop. It celebrates Portugal's love affair with colorful tiles—which you'll notice on buildings throughout the country.
The museum, however, is located in Lisbon. Here, you'll find one of the largest collections of tiles in the world. They stretch across the walls and arch over ceilings. Visiting is a kaleidoscopic experience. Everywhere you look, there's color!
#10: Peneda-Geres National Park: For Wild Portuguese Nature
Staying in Porto? Locals suggest taking a day trip to Peneda-Geres National Park, which is near the Spanish border and just over an hour from Porto.
Here, locals say you'll find tons to do and see. Don't know where to start? Our trip planners recommend soaking in thermal baths at Caldas do Gerês, exploring the Castle of Lindoso, visiting a mountain village like Soajo or Pitoes das Junias, and hiking the parks many extensive trails. With some luck, you'll see wildlife like eagles, deer, or even wolves!
Local tip: Enjoy some regional food here! Goat meat is popular, as are sweet orange rolls from Amares.
#11: Muralha Fernandina: A Blast from Porto's Past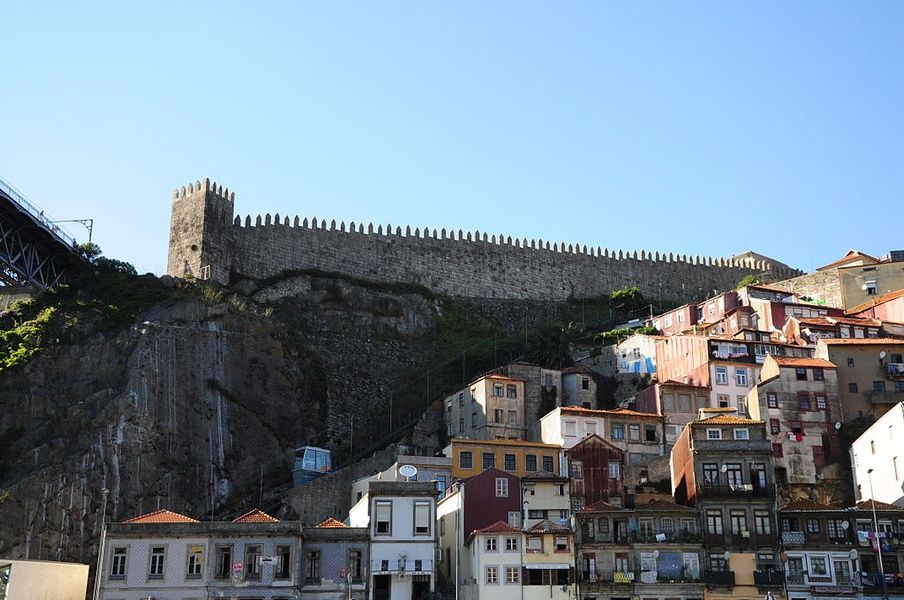 Locals tell us that Porto is an excellent place to stay in Portugal. Famous for port wine, Portugal's second-largest city offers plenty of beauty and charm. (And, generally, fewer crowds than Lisbon).
For an incredible view of the city, locals recommend scaling the 14th-century castle walls of the Muralha Fernandina. After a short climb, you'll be rewarded with sprawling views of the city below, peaceful gardens, and some pretty awesome medieval battlements.
Local tip: Once you come back down to earth, definitely try some Port wine.
#12: The Douro: Portugal's River Region
The Douro River, which winds across northern Portugal, flows through some incredible places to visit. How to choose what to see? Our trip planners tell us you'll have a choice of incredible wineries like Quinta de Popa, places to visit like the Santuário de Nossa Senhora dos Remédios church (those blue tiles!!), and, of course, you can always hop on a boat to cruise down the river.
#13: Museu Benfica:
The
Portuguese Soccer Museum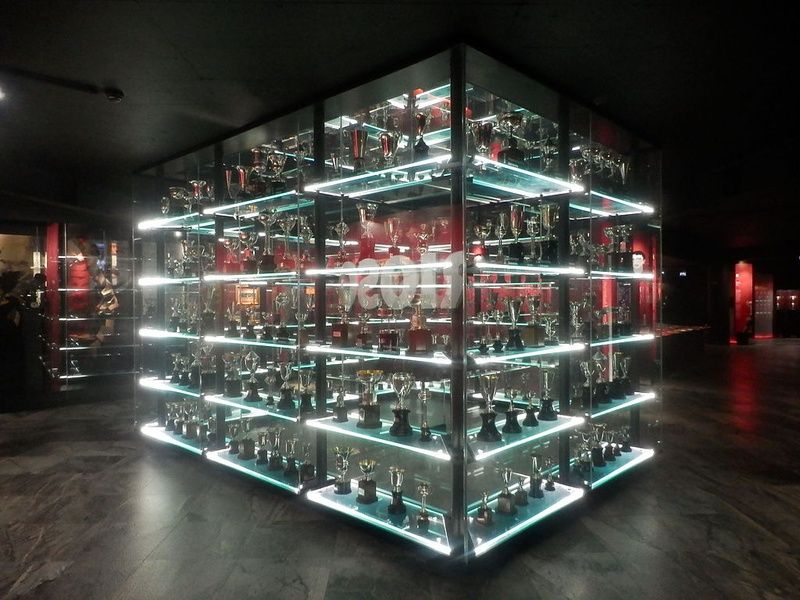 If you love soccer (called football in Europe), then locals suggest paying a visit to the Museu Benfica. This Lisbon museum is dedicated entirely to Portugal's most beloved football team, Benfica. They do more than just show off pairs of ancient, dusty football cleats—locals say the museum does a fantastic job of showcasing the cultural heritage of Portugal's love of sports.
Local tip: The museum has special hours during match days. All the more reason to finally attend a European football match.
#14: Guimaraes: Portugal's Birthplace
Guimaraes used to be Portugal's capital in the 10th century—and it's so well-preserved that wandering the city streets feels like stepping back in time.
Locals recommend enjoying the charm of huge plazas like Largo do Toural, hiking Penha Hill, and partying it up at some of Guimaraes' great festivals throughout the year (like Festas Gualterianas in August).
#15: Evora: The Gem of Southern Portugal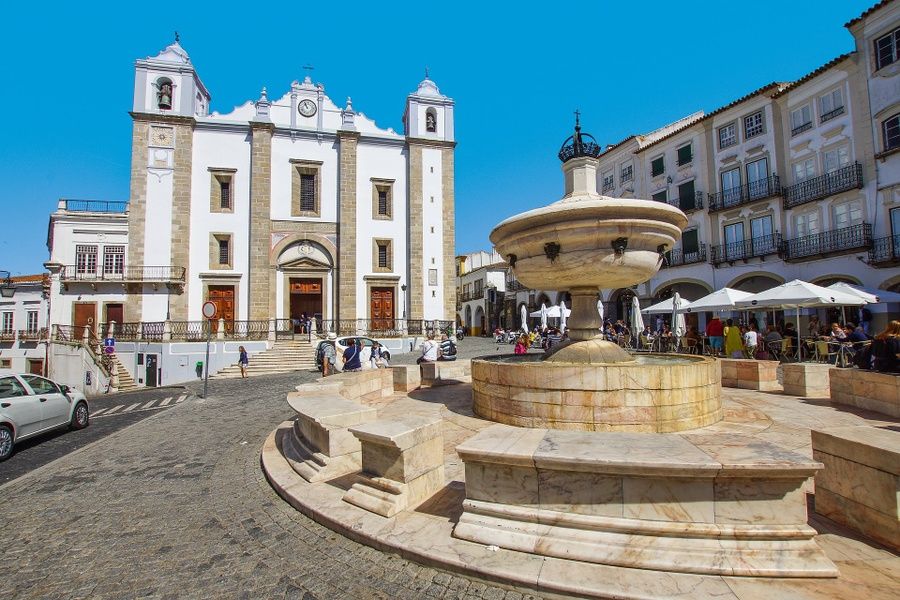 Visit Evora, the capital of Portugal's southern Alentejo region for a taste of southern Portuguese charm. This UNESCO World Heritage Site swims with fascinating history!
Here, locals suggest exploring ancient Roman temples, enjoying the picturesque Praça do Giraldo (Evora's main square), and enjoying traditional Alentejo cuisine like black pork (porco preto).
#16: Peniche: A Diverse Beach Escape
Finally, visit one last beach before you leave Portugal. Locals tell us that Peniche is an excellent choice.
Sail, surf, or just explore Peniche's rocky cliffs and coves. Then, locals recommended rewarding yourself with fresh seafood along Peniche's Avenida do Mar.
--
Ready to get started? Connect with a local to plan your trip. And for more on Portugal travel, check out: