Heading off to Portugal but have some questions first? You've come to the right place! We've got answers to all your frequently asked questions around traveling to Portugal, from whether you can use Uber to how much you should tip—and much, much more.
When it comes to Portugal, we know plenty—but not nearly as much as actual Portuguese locals. Our advice: for the most authentic experience possible, have a Portuguese local help plan your trip!
Q: Do I need a visa to visit Portugal?
A: Americans don't need a visa to visit Portugal. It's part of the Schengen zone, which means you can visit out for 90 days with a valid US passport.
Q: Do I need to speak Portuguese to get around?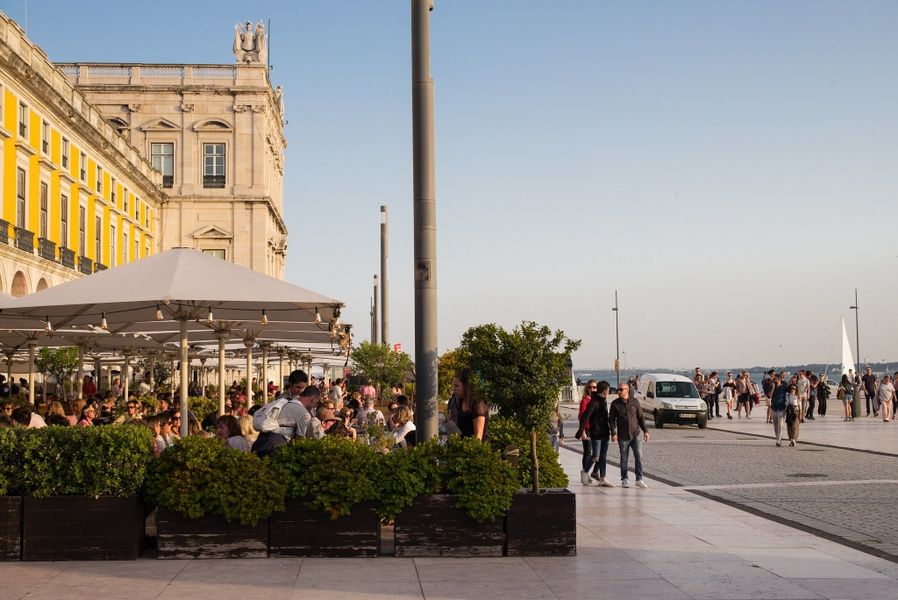 A: You don't necessarily need a ton of Portuguese to navigate Portugal as a traveler, especially in cities like Lisbon and Porto. However, brush up on a few phrases (obrigado means "thank you"!) to show you're at least willing to try.
Pro tip: Don't speak Spanish. It may sound similar to Portuguese, but it's still an entirely different language, and you could risk insulting someone. Sloppy-yet-polite Portuguese is better than defaulting to Spanish.
Q: Is it possible to see Portugal on a budget?
A: Portugal is actually one of the most budget-friendly countries in western Europe! Typical 3-course prix-fixe lunches cost around €9 in most Lisbon cafes, and beer and wine also come significantly cheaper in Portugal as well. As always, though, traveling like a local is the best way to stretch your budget. Opt for Airbnb over hotels; eat at local restaurants off the tourist trail; take public transport instead of taxis (a one-way metro ticket in Porto costs €1.20).
Pro tip: Trying to figure out where the locals eat? Why not ask one yourself?
Q: Will my credit/debit card work in Portugal?
A: Of course! Portugal is very card-friendly. As in most of Europe, you'll need a chip-enabled card and a 4-digit pin to use ATMs. Also, make sure to find out whether or not your bank or card provider charges foreign transaction fees—finding out afterward is a surprise that thrills no one.
Pro tip: Always tell your bank and/or card provider before you travel. Otherwise, you risk having your cards frozen for suspicious foreign activity.
Q: How safe is Portugal?
A: Portugal is among the safest countries in Europe. It has a much lower crime rate than the USA does, the crime that does exist is primarily petty theft, and it's a great spot for female travelers—catcalling is actually illegal in Portugal. Of course, look out for pickpockets in crowded tourist areas, and if you go to the beach pay attention to flags signaling dangerous undercurrents.
Q: When's the best time of year to visit?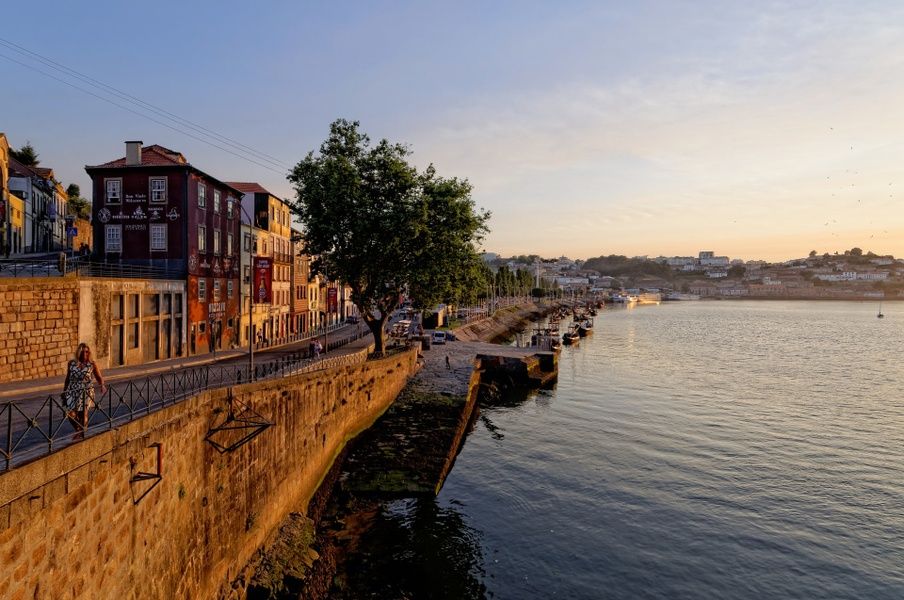 A: It really depends on you. Each season offers something special. The weather is most temperate in spring and autumn (plus, there's a ton going on like the city of Braga's Holy Week festivals). Summer means higher temperatures, but its longer sun-filled days are ideal for a beach getaways. Portugal is also super great to visit in the winter, since its 61°F average winter temperature is ideal for long walks.
Q: Where should I visit and what should I do?
A: There are tons of unique places to visit in Portugal. Lisbon has it all in terms of castles and cafes. Go to Peneda-Geres National Park to connect with the best nature Portugal has to offer, and, at the end of the day, you won't go wrong with sipping Port wine in the Douro River Valley.
Whatever you do, make sure to hear some Fado (traditional Portuguese music), sample the local liqueur known as Ginjinha, and allow yourself to be enchanted by the gorgeous Portuguese countryside.
Q: Anything I should avoid?
A: Most attractions in Portugal won't disappoint. Granted, some people do say the scenic trams in Lisbon are overpriced (but they are a unique way to see the city), but In terms of areas and neighborhoods, just exercise caution anytime you're in a tourist-heavy place. Places like downtown Lisbon or Nazare's beach spots can be hotspots for pickpockets and theft.
Pro tip: A Portuguese local can give you way more info than we can on the best ways to navigate the major cities and the countryside safely and easily.
Q: Do I need any special vaccinations?
A: Nope. If you're up to date on your routine vaccinations, you're good!
Q: What type of adapter do I need for the outlets?
A: Don't be one of those people who only realize they need an adaptor at 2 AM when their phone drops to 5%. You need a standard European, 2-pin adaptor, also known as Type F sockets—they look like this.
Q: Is there Uber in Portugal?
A: Yes. Uber is up and running in major cities in Portugal but only has a slight edge price-wise over taxis. But given that it's only in certain cities, we'd recommend downloading a taxi-hailing app like Free Now.
Q: How's the public transportation?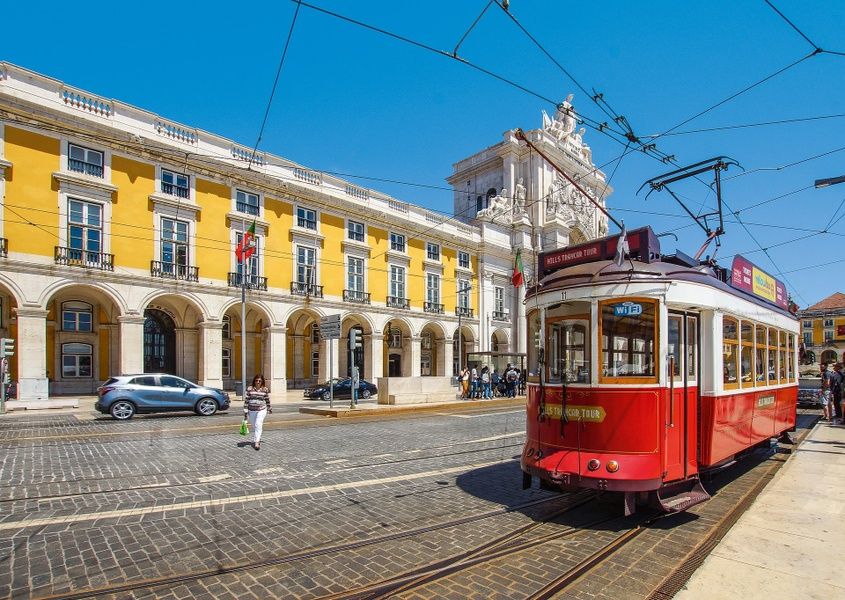 A: Portugal has great public transportation on the whole that can whisk you off virtually anywhere you want to go. Both Porto and Lisbon have underground metro systems, and all major cities have local buses and taxis. For getting between cities, the national train system, (Comboios de Portugal) or coach buses through Redes Expresso are your best bet.
Pro tip: Highways in Portugal are incredibly scenic, so renting a car can be a good option. Connect with a Portuguese local for help planning a killer coastal drive with incredible views and fun pit stops.
Q: What should I pack?
A: Obviously, there are the no-brainers you need to bring with you: your passport, credit cards, good walking shoes, adapters, etc. However, don't forget sun protection (sunglasses and sunscreen)—temperatures get warm in the summer with 11-12 hours of sunshine. And don't forget to pack some layers—temperatures often drop into the 60s at night, even in the summer, especially near the coast.
Q: Is there tipping in Portugal?
A: Yes and no. It's customary to leave your change and/or round up to the nearest euro at bars, cafes, and coffee shops. A tip of 10% at is customary at high-level restaurants if the service is exceptional. Just beware that service charges are sometimes included in your bill!
It's customary to tip other services, like bellhops and housecleaning, an extra €1 to €2—and be prepared to tip tour guides €5 to €15 depending on how much time they spend with you.
*Bonus Tips*
112 is the emergency number in Portugal for police and ambulances.

The water is perfectly safe to drink with the exception of very remote areas.

A lot of museums are free on Sundays! A

local

will be able to tell you which ones.

The bread and olives brought to your table before a meal are

not

free, you can say no.

Be careful walking on the pretty cobblestone pavements, they're slippery!
--
For answers to every Portugal question imaginable, connect with a local for help planning your trip. No one knows Portugal like someone who actually lives there! They'll create a custom itinerary based on your interests and their insight, which means that you'll see Portugal like a local not a tourist. Why would you want to see it any other way?