ViaHero · August 5, 2019
There's a reason Portugal keeps winning all those travel awards—it's a fantastic place to visit. From taking in incredible views to exploring ancient palaces to eating amazing food, these are the 15 essential things to do in Portugal.
These 15 things are a good start, but for even more hidden gems and unique experiences, connect with a Portuguese local. They'll make it easy to walk in their shoes by designing an itinerary based on their knowledge and your interests. Basically, it's like having a best friend in Portugal. Learn more.
#1: Fill up on fresh Portuguese seafood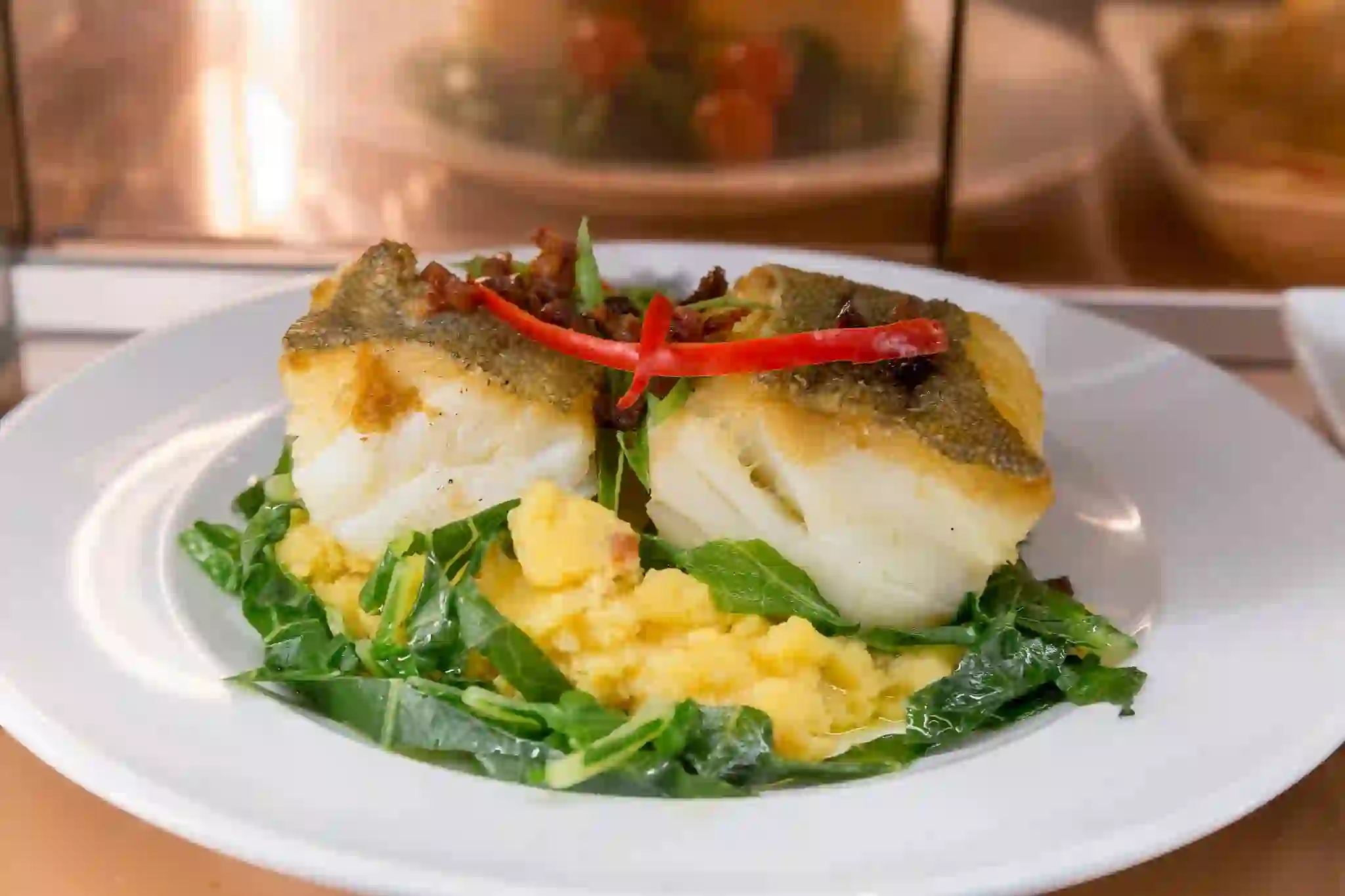 Portugal's shores are teeming with fresh fish, and Portuguese chefs make endless use of their swam-in-the-ocean-yesterday ingredients. Bacalhau—or salt cod—is a particularly quintessential element of Portuguese cuisine and used in countless dishes. For a local feast, dine at the self-proclaimed "King of Cod," Laurentina Restaurante in Lisbon. Or, if shellfish is your preference, head to Ramiro for the giant lobster (and go at lunch to beat the hungry crowds). In Porto, try a different traditional Portuguese seafood fare: deep-fried octopus at O Bom Talher.
Pro tip: Portugal is packed with seafood restaurants. To go beyond the guidebooks, ask a local about their favorite seafood dishes and places to eat. 
#2: Roam Algarve's pristine beaches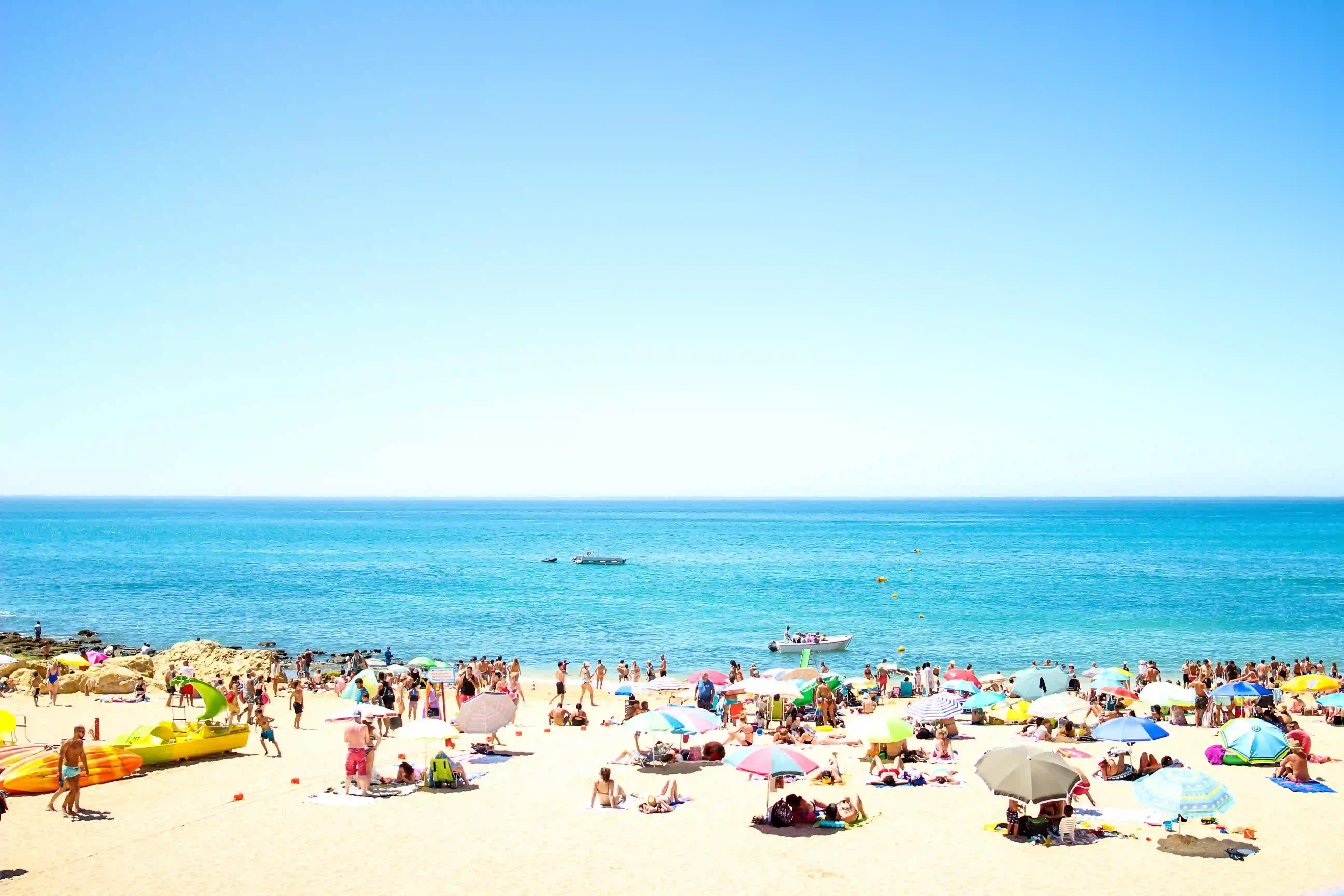 You may associate good surfing more with Australia or the Caribbean than with Portugal. Yet, it was off Portugal's coast that superstar surfer Garrett McNamara set the world record for the largest wave ever ridden. 
Even if you aren't big on surfing, sinking your toes in the sand is a must while visiting Portugal. The country's southernmost region, Algarve, is a prime destination for those who want to comb the beach or ride a wave. Famous for its white-washed walls and dramatic cliffs and bays, the town of Lagos combines historic charm and natural beauty, making it a top pick for visitors.
#3: Get lost in Alfama, Lisbon's trendiest district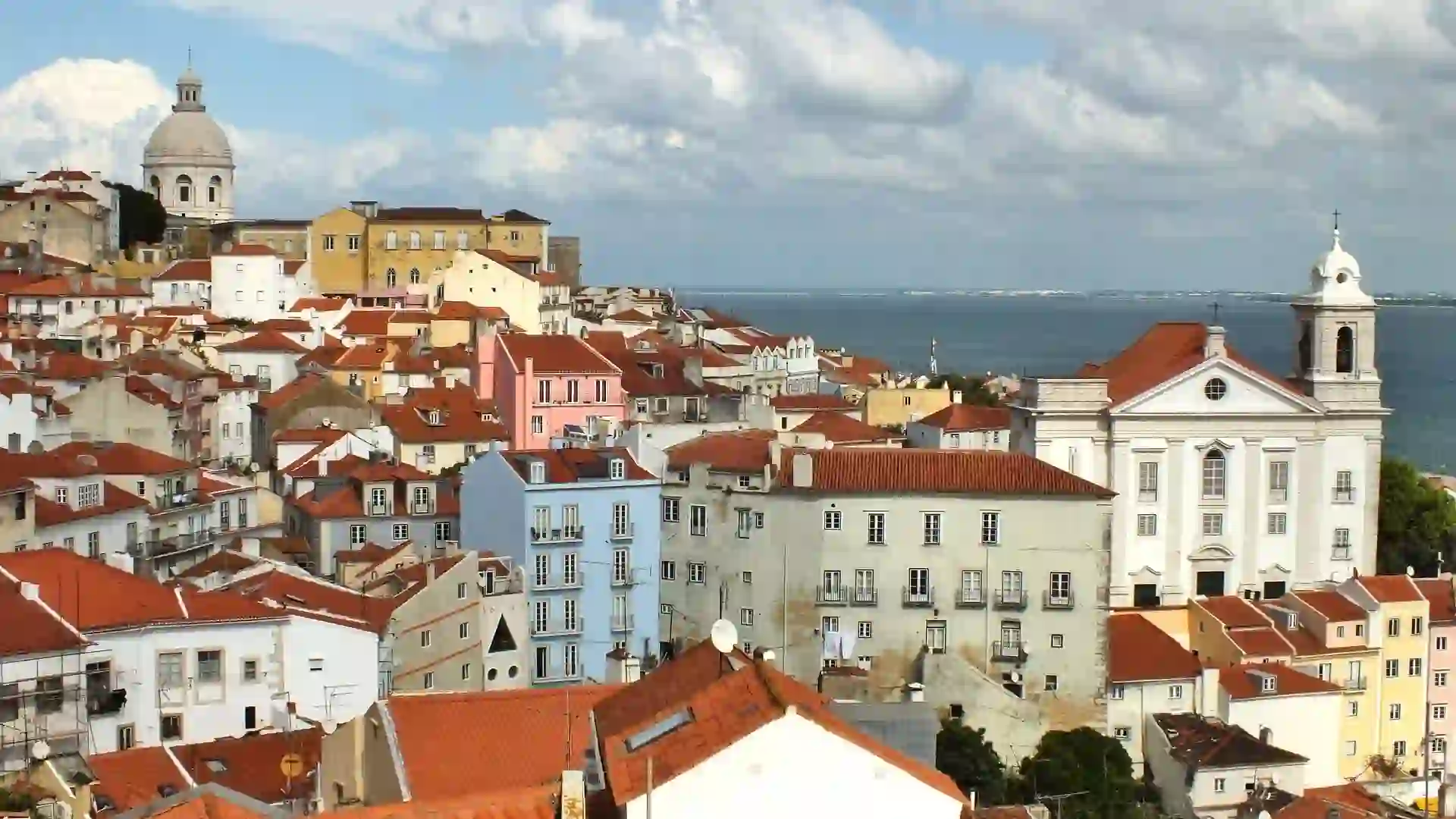 When exploring Lisbon's Alfama neighborhood, give yourself the freedom to get a little lost. Traverse the tangle of twisting streets that comprise one of the city's oldest districts and you're bound to uncover hidden gems. Discover cafes in quiet courtyards shaded by flowering vines; catch spectacular glimpses of the sea sandwiched between red-tiled roofs and an azure sky. 
At the tippy top of Alfama's steep hills, you'll find Sao Jorge Castle—a site that has served as a fortification since the first century. When you see the castle's 360° views, you'll understand why this has long been an ideal place to keep watch over Lisbon.
#4: Sip port wine in Porto, Portugal's second-largest city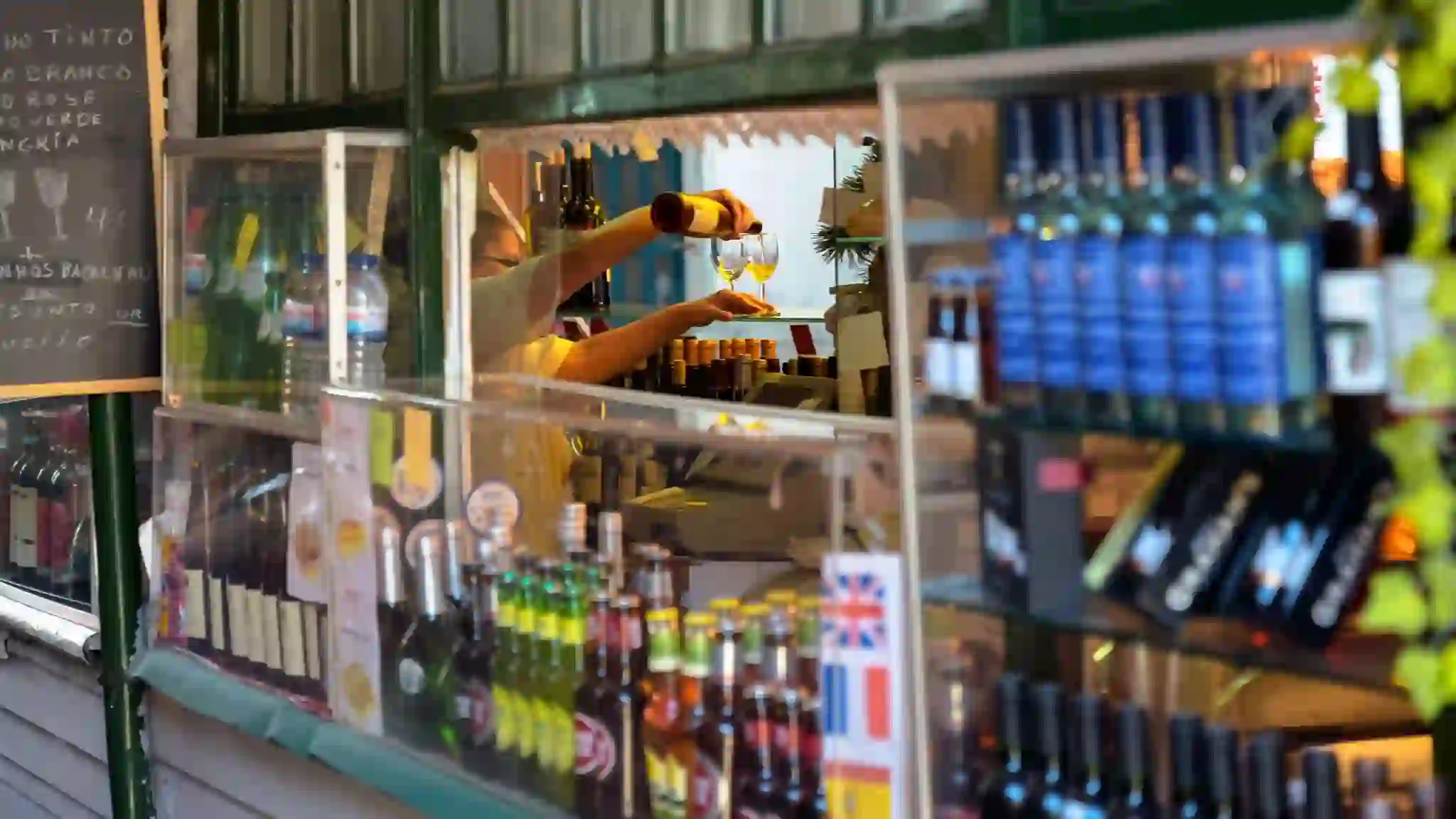 On the banks of the Douro River lies Porto, Portugal's second-largest city. Porto gave one of the country's biggest exports its name: Port wine. Just like a glass of bubbly can only be called champagne if it truly hails from the famed French region, fortified wine can only be called port if it comes from Portugal's Douro Valley. 
And if you previously thought of port as a one-note wine—sweet, syrupy, and only to be enjoyed with dessert—a visit to Porto will change your mind. From sweet to dry, ruby red to white, port has many variations in taste and color. Get to know the multi-faceted personality of port with a tasting at the historic Ferreira cellars, established in 1751. 
Pro tip: Ferreira is one of many places to sip port in Porto. Ask a wine-loving Portuguese local for advice on the city's wine bars and which brands to try.  
#5: Climb a
miradouro
for an amazing view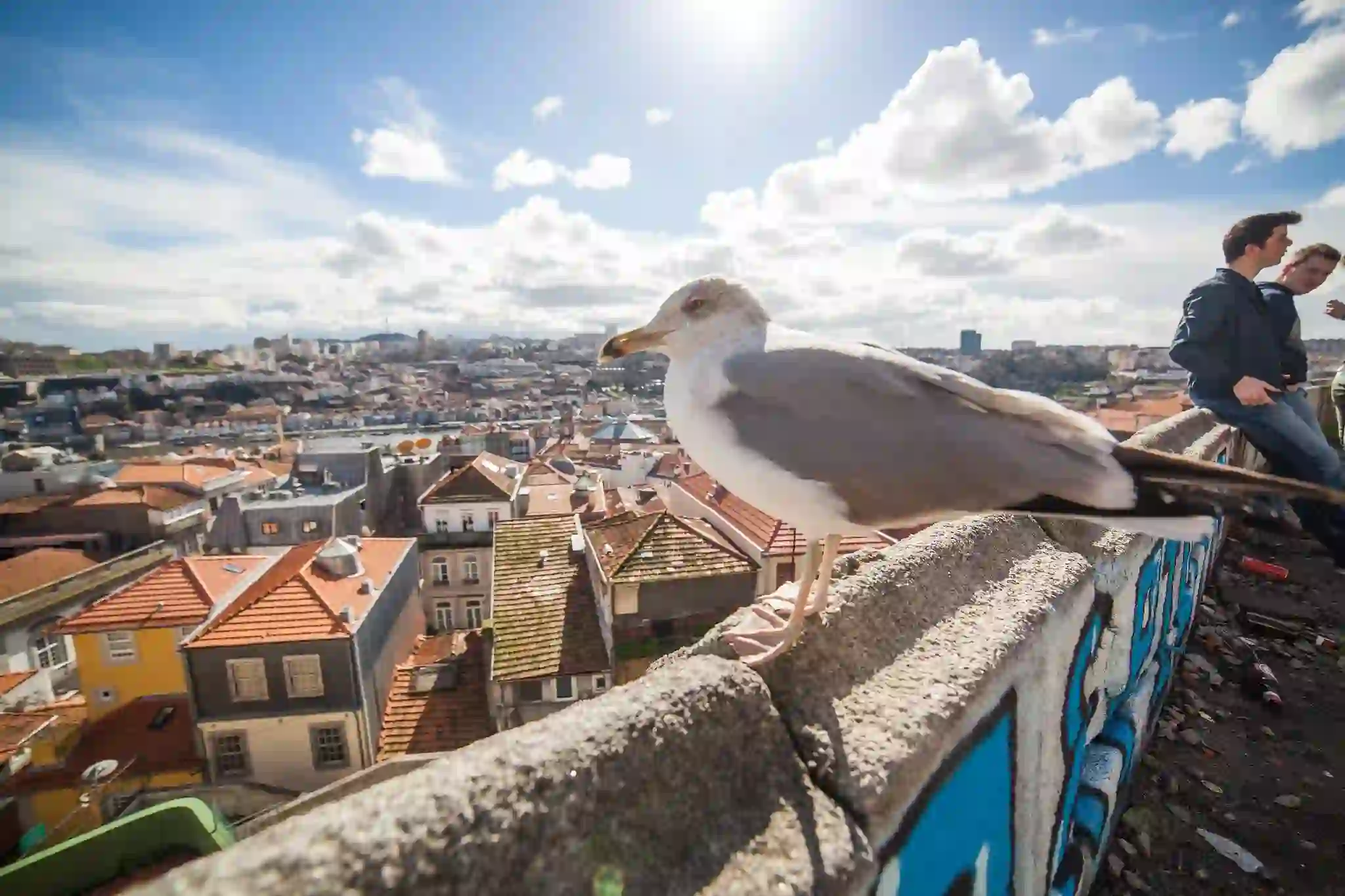 One word you should know in Portugal is miradouro. In Portuguese, miradouro means "viewpoint", or "overlook"—and this country is packed with them. Because Portugal is both mountainous and coastal, you'll have no trouble finding tall hills from which you can admire sweeping vistas of the azure Atlantic Ocean, the neatly curved rows of a nearby vineyard, or a maze of centuries-old, red-tiled city roofs. 
Lisbon's Miradouro das Portas do Sol is a favorite for iconic views of the Tagus River and the capital's charming Alfama neighborhood. In Porto, head to Miradouro da Vitoria to see the famous Dom Luís I Bridge.
Pro tip: The natural beauty of Portugal is not lost on the locals; they also love to linger at a good miradouro! Get some local advice on how to find the best miradouros from real Portuguese locals.
#6: Reach new heights on Lisbon's iconic yellow tram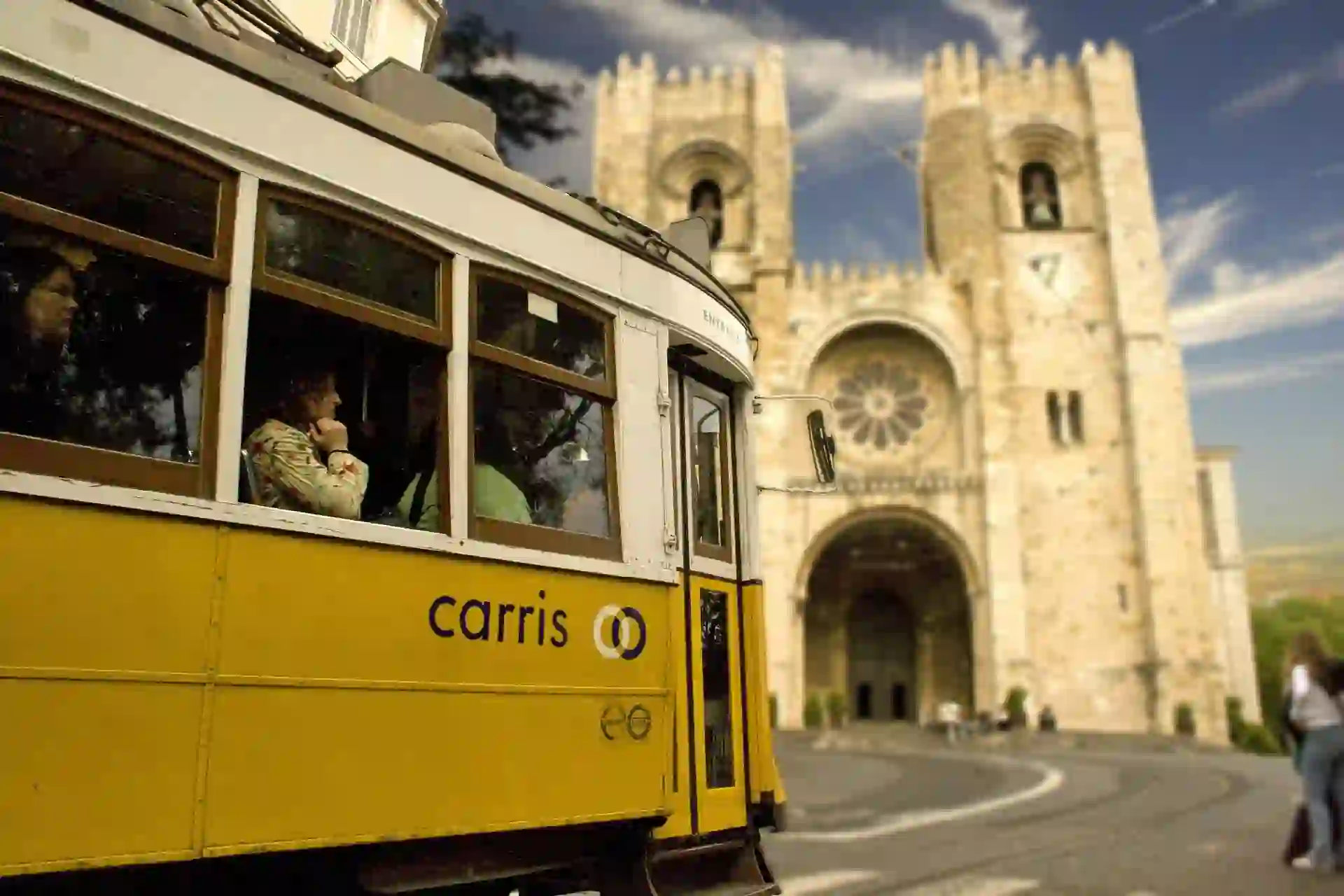 Remember those miradouros we mentioned? They're beautiful and Instagrammable, but they're also at the top of hills. Steep hills. Luckily, you don't need to spend months training on the Stairmaster to enjoy Lisbon's labyrinth. Take the iconic yellow no. 28 tram through the Alfama neighborhood's historic streets. It'll drop you off near the castle, allowing you to save your energy for the last push to the summit. 
This route, however, is a favorite of tourists, attracting crowds and pickpockets. So, if you're not bound to tradition and want a more private ride, take a tuk tuk instead. Tuk tuks are colorful crosses between scooters and taxis; featuring open-air seats like a golf cart, they are not native to Portugal—they are mostly associated with Thailand—but they're an undeniably fun way to see the city.
Pro tip: If you want to avoid eye rolls from locals, forgo the tuk tuk and take the no. 12 tram. Though shorter than no. 28's route, this circular route is guaranteed to be less crowded.
#7:  Indulge in Portugal's national dessert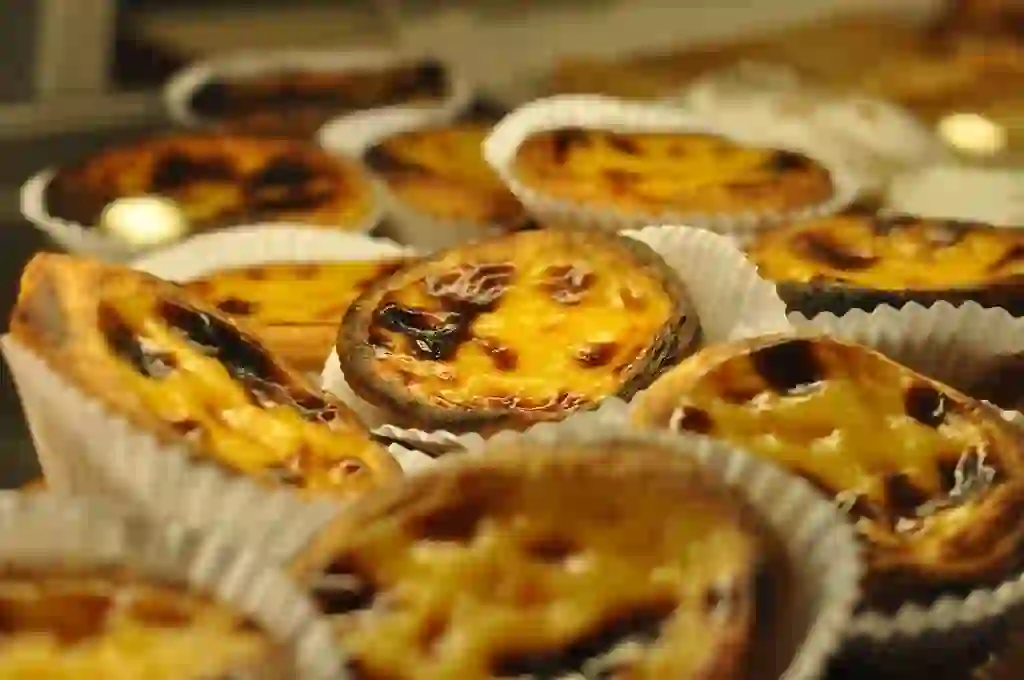 Lemony and smooth, pastéis de nata are a must for anyone with a sweet tooth. This egg tart pastry was invented by Catholic Monks looking for a way to use up egg yolks. Why did they have so many creamy yolks available? The egg whites were used for starching clothes. So, you have a monk's crisp robe to thank for these delicious treats. 
Head straight to the source at Lisbon's Pastéis de Belém, a pastry shop next to the Mosteiro dos Jeronimos monastery where the tarts originated. This store maintains a secret recipe, so its egg tarts are distinguished by the name pastéis de Belém. Pastéis de nata, however, can be found at bakeries throughout the country. 
Pro tip: Don't neglect other Portuguese pastries, like the Madeira Honey Cake which is just as drool-worthy.

#8: Visit Sortelha, a medieval village frozen in time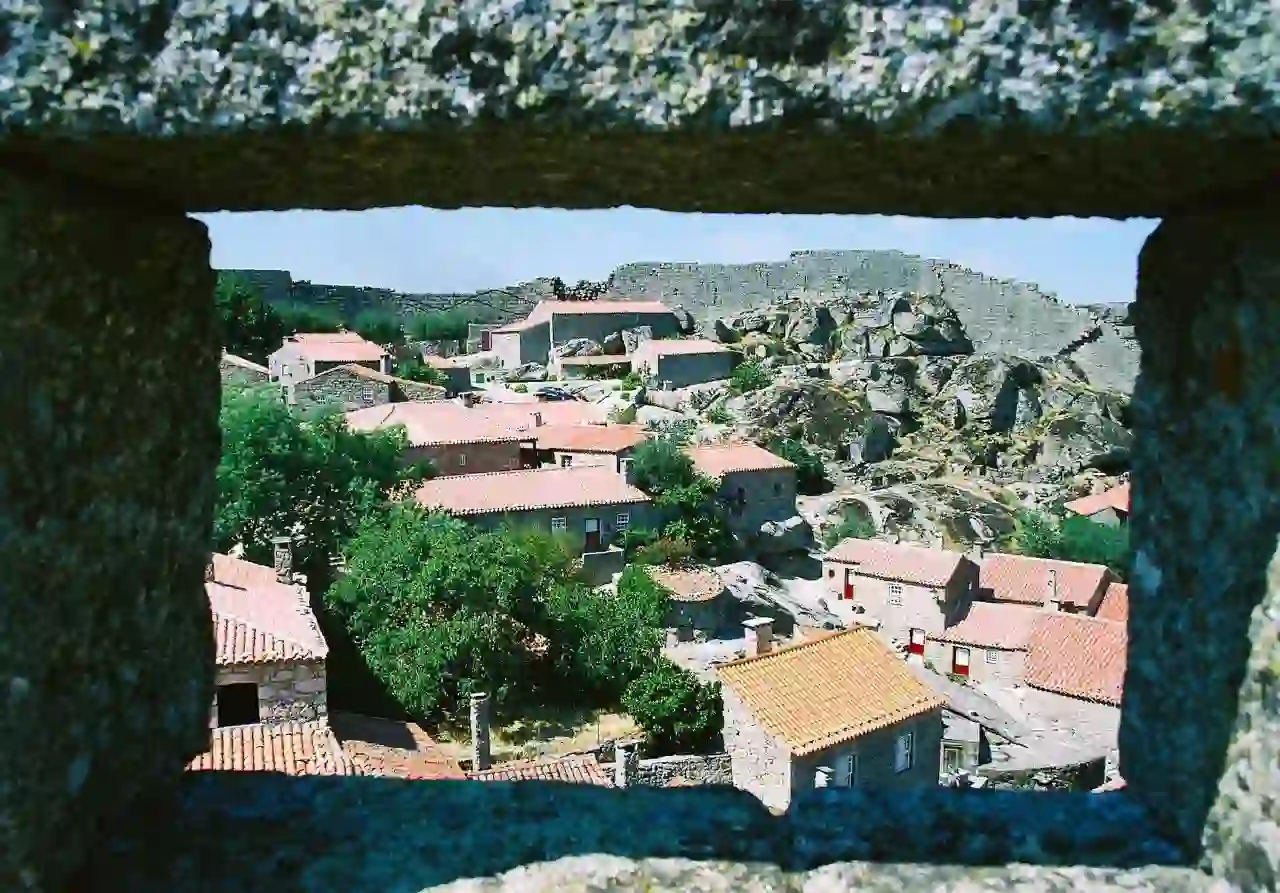 In the medieval village of Sortelha, it's easy to envision what it was like to live hundreds of years ago. Explore the town's cobbled streets, Gothic stone houses and feudal castle—all enclosed by its fortified wall, it's an amazingly-preserved relic of a long-lost time. Built by King Sancho II in the 13th century, the village's castle protected Portugal's eastern border from Spanish invaders. Climb to the top for a stellar view. 
Another bonus of visiting Sortelha is the chance to see the diversity of Portugal's landscape. With its thick granite buildings, the village blends in with the surrounding rocky outcrops—a far cry from the country's sandy, palm-tree-lined coast.  
#9: Marvel at Sintra's many palaces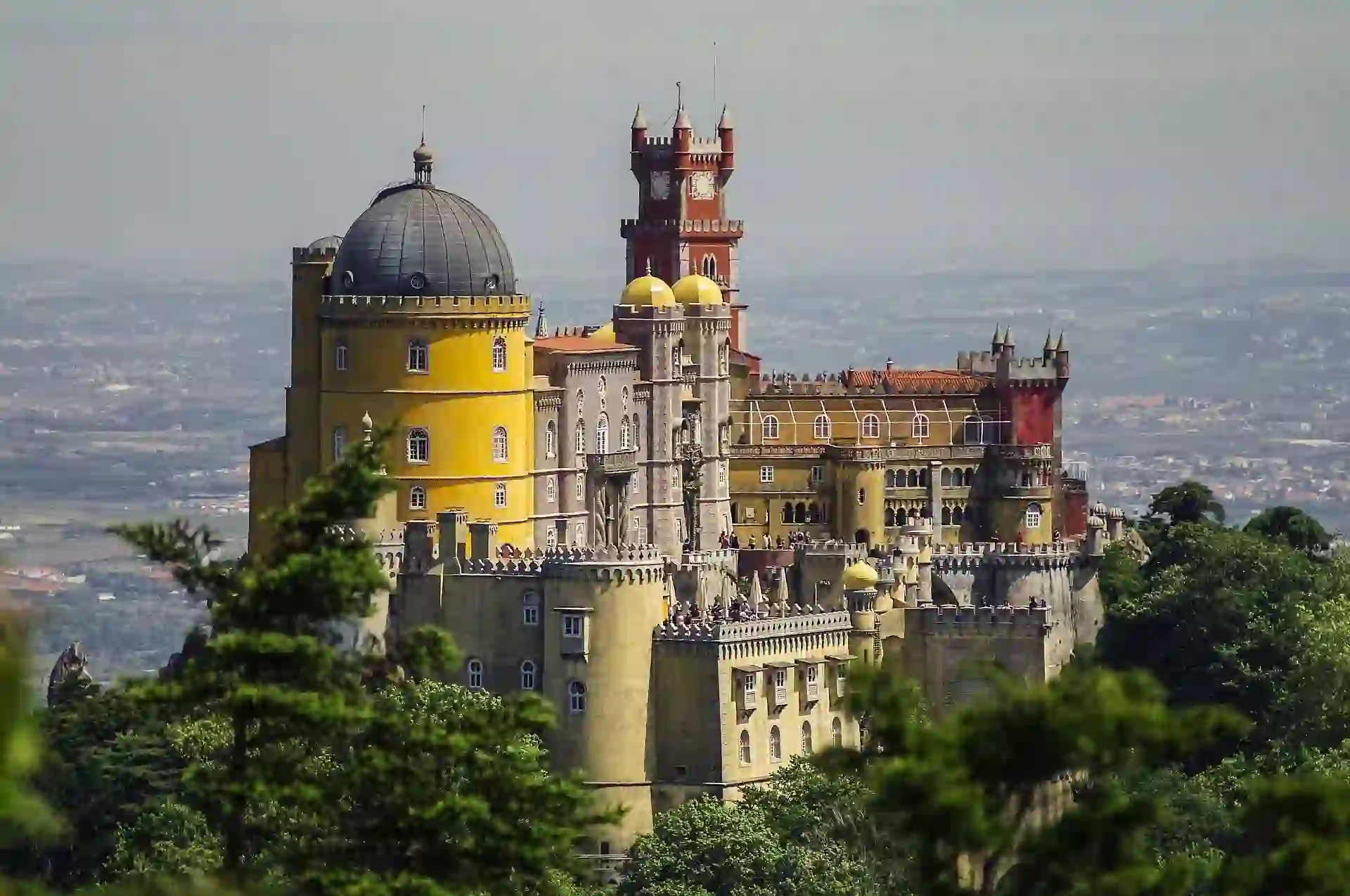 A short drive from Lisbon is Sintra, a city made popular by Portugal's rich and famous. Visit the Palace of Sintra to see how Portuguese royalty lived as far back as the 1400s, and marvel at its white, cone-shaped towers. This medieval royal residence is just one of many immense, opulent palaces to be found in the city's glamorous hills.
In the late 18th century, Sintra emerged as a fashionable retreat for Lisbon's elite. To escape the city's heat, they traveled to the cooler climates of the Serra de Sintra to build their summer homes—and these mountainside retreats are anything but rustic. Admire the colorful mishmash of architectural styles at Pena Palace, the underground grottoes at Quinta da Regaleira, or the intricate latticework at the Moorish-influenced Palace Monserrate.  
#10: Make a pilgrimage to the stunning sanctuary of Bom Jesus do Monte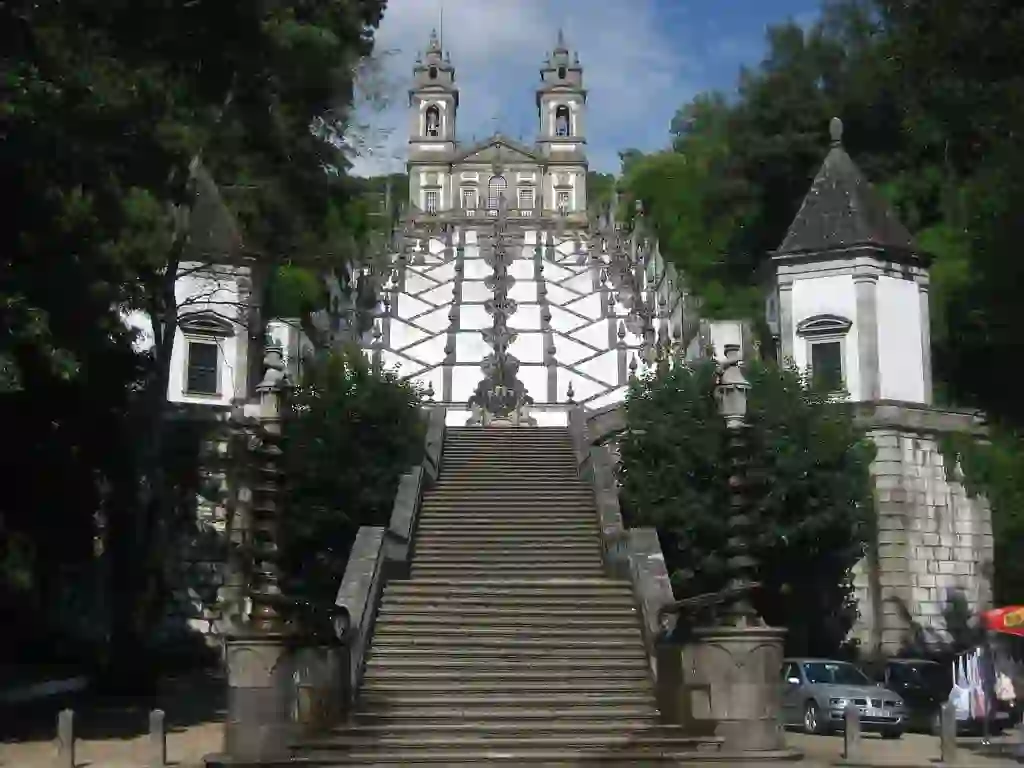 Pilgrims have flocked to Bom Jesus do Monte, just outside the northern city of Braga, since 1373. The sanctuary, whose name translates to "Good Jesus of the Mount," is perched on top of a picturesque mountain. Many pilgrims climbed the nearly 600 stairs to the chapel on their knees, a grueling effort meant to prove their faith. Today, visitors opt for a more leisurely course. Stroll the zig-zagging stairways to admire the many architectural details, like fountains dedicated to each of the five senses. A return ride in a funicular with sweeping views of the historic city below is a perfect reward for the climb. 
Pro tip: Take a guided tour so as not to miss out on the symbolism of each stairway. A local can help you book a good guide.
#11: Dive into Lisbon's incredible aquarium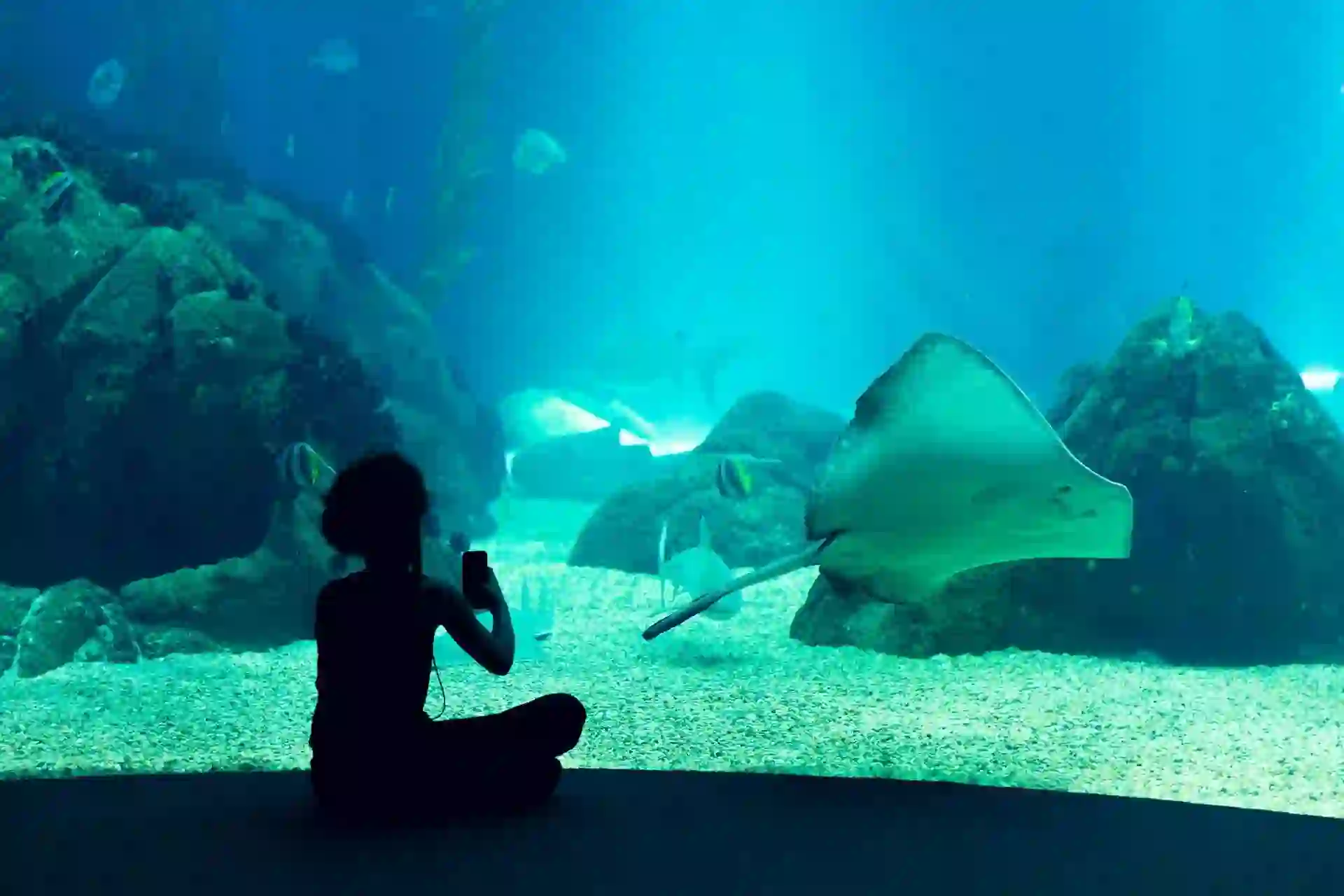 Portugal is a seafaring country—its connection to the ocean runs deep. Fittingly, its capital houses one of the best aquariums in the world, the Oceanário de Lisboa. The main exhibition is a vast tank, two levels tall, that showcases more than 100 different sea species. 
Called "One Planet, One Ocean," the exhibit aims to show visitors that, although there may be many names for the world's waterways, there is only one global ocean. And with so much of Portugal's economy tied to the sea, it's no wonder that Oceanário de Lisboa serves as a passionate proponent for conservation.
Pro tip: Do not get caught at the aquarium on a day that school is out of session. Check the calendar for any national holidays before you plan your visit.
#12: Experience a moving performance of Portugal's traditional folk music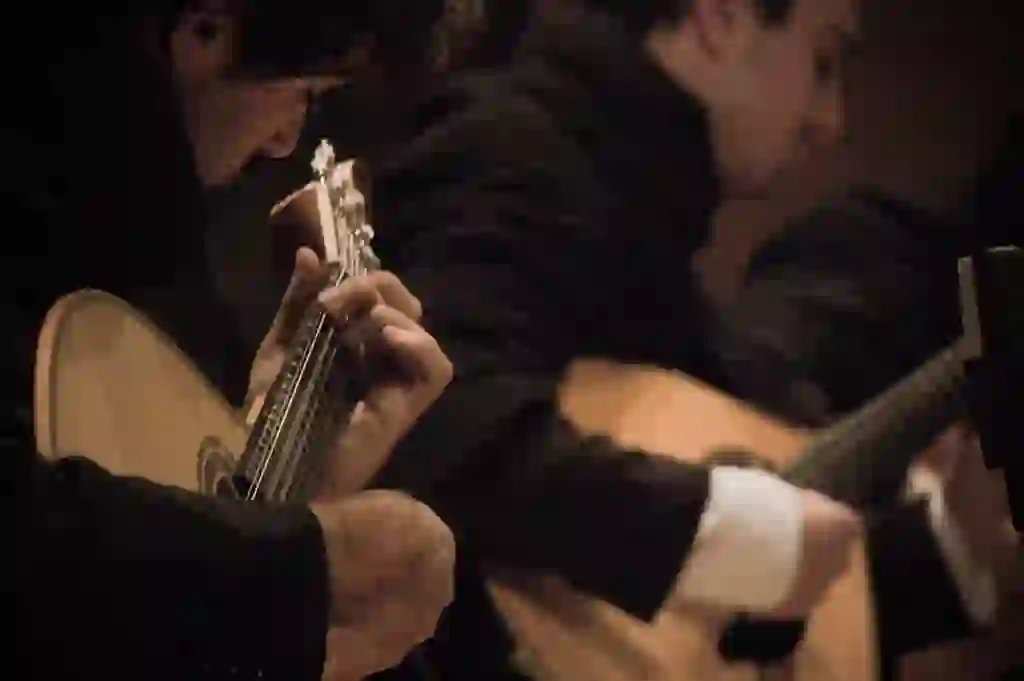 Originating in the early 19th century, fado music is Portugal's traditional folk genre. In Alfama, you're guaranteed to hear a mournful fado melody as you wander. Like many of the world's nicest neighborhoods, Alfama was once home to the working class—particularly Lisbon's sailors and shipyard workers. Fado arose as an emotional outlet for these marginalized citizens. 
The singing is raw and the artist's emotions are on full display. Visit the Museo do Fado to learn more about the history of this unique cultural heritage. Then, grab your tissues and take a seat at one of the many cafes that feature live fado performances. 
Pro tip: Want to experience more Portuguese music? Travel to Amarante, which is a UNESCO City of Music. (Only 31 cities have earned this distinction worldwide.) Amarante features impressive headliners in its Summer Stage series and hosts an International Guitar Festival. Or, just ask your local Portuguese trip planner to point you to an amazing performance.
#13: Enjoy a cocktail and conversation with Lisboans at a
quiosque de refresco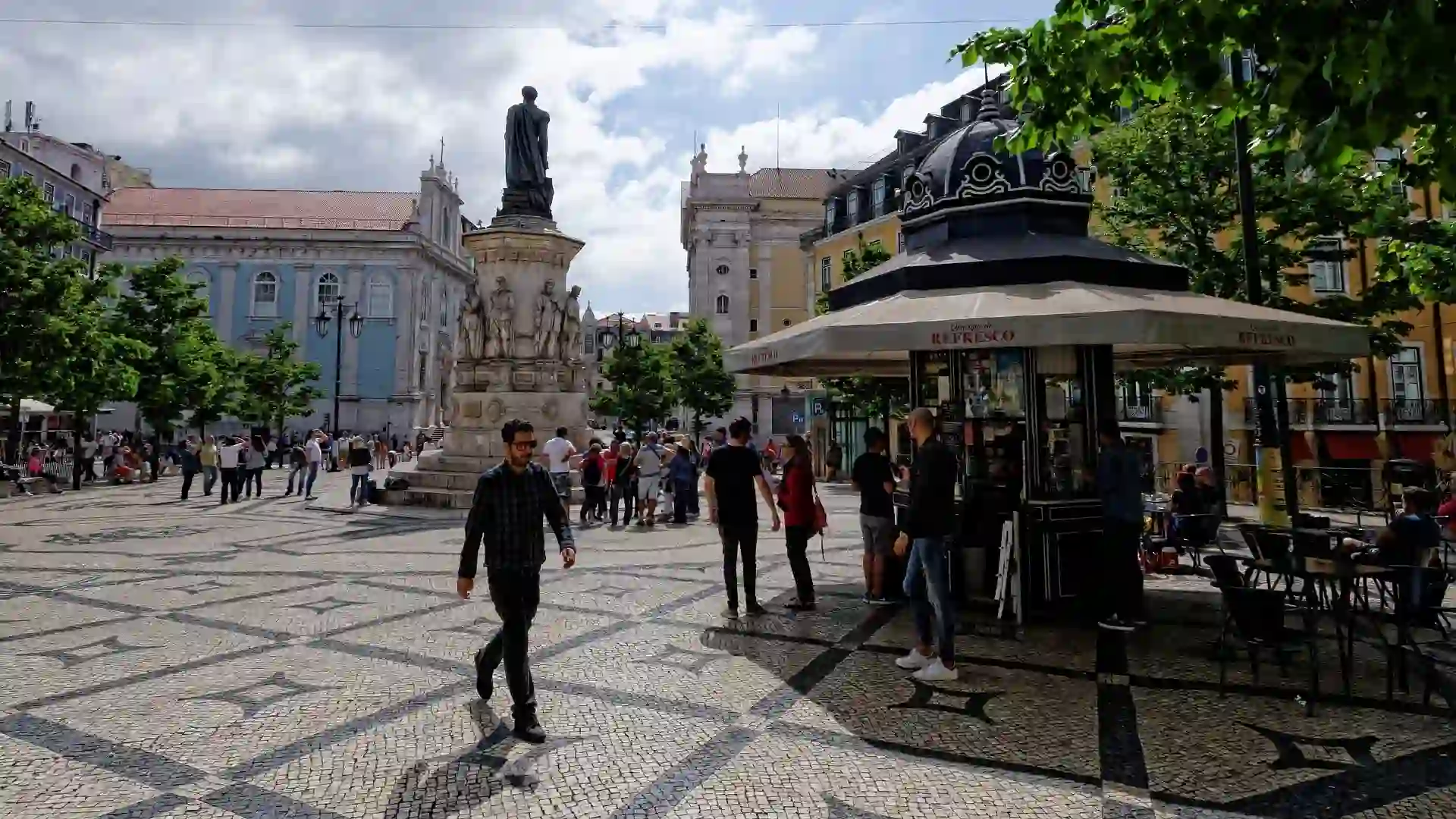 You'll never go thirsty in Lisbon thanks to its ubiquitous quiosques de refrescos. These refreshment kiosks can be found throughout the city offering hot and cold drinks and a shaded place to linger. 
Many of the kiosks date back to the 19th century. However, during the reign of Prime Minister Antonio de Oliveira Salazar, gathering in public was discouraged and the kiosks fell into disrepair. After years of abandonment, local entrepreneurs decided to revive the kiosks. While you're likely to find a crisp glass of the slightly effervescent Vinho Verde on every menu, each kiosk has its own personality. 
Pro tip: Ask a local to plan a kiosk crawl for you—they'll know which spots are tourist traps, and which ones the locals love.
#14: Visit the bewitching bookstore that inspired Hogwarts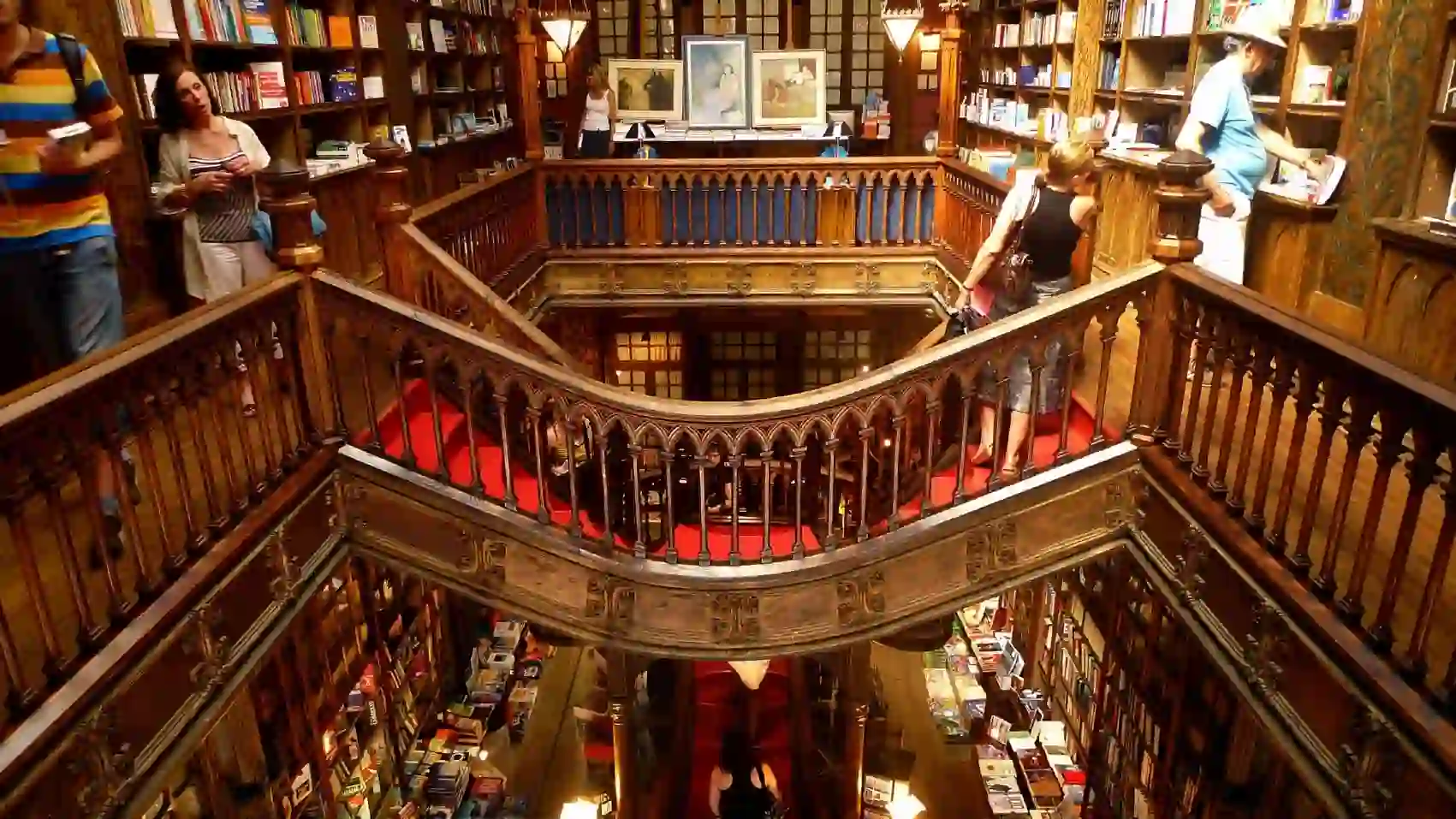 Yes, J.K. Rowling is British. So, why is the inspiration for Hogwarts rumored to be in Portugal? Well, Rowling taught English in the city of Porto for several years. And while there, she was a regular customer of Livraria Lello, a stunning bookstore whose grand staircases inspire all who enter—perhaps even the author of the best-selling book series of all-time. Whether you're a Potterhead looking to verify the rumors or a bibliophile in search of first editions, this spectacular bookstore is not to be missed.
Pro tip: You can't blame a bookstore for profiting from publicity—be prepared to pay €5 to enter the store (but this value will be deducted from any purchase you make).
#15. Hunt for striking painted tiles around every corner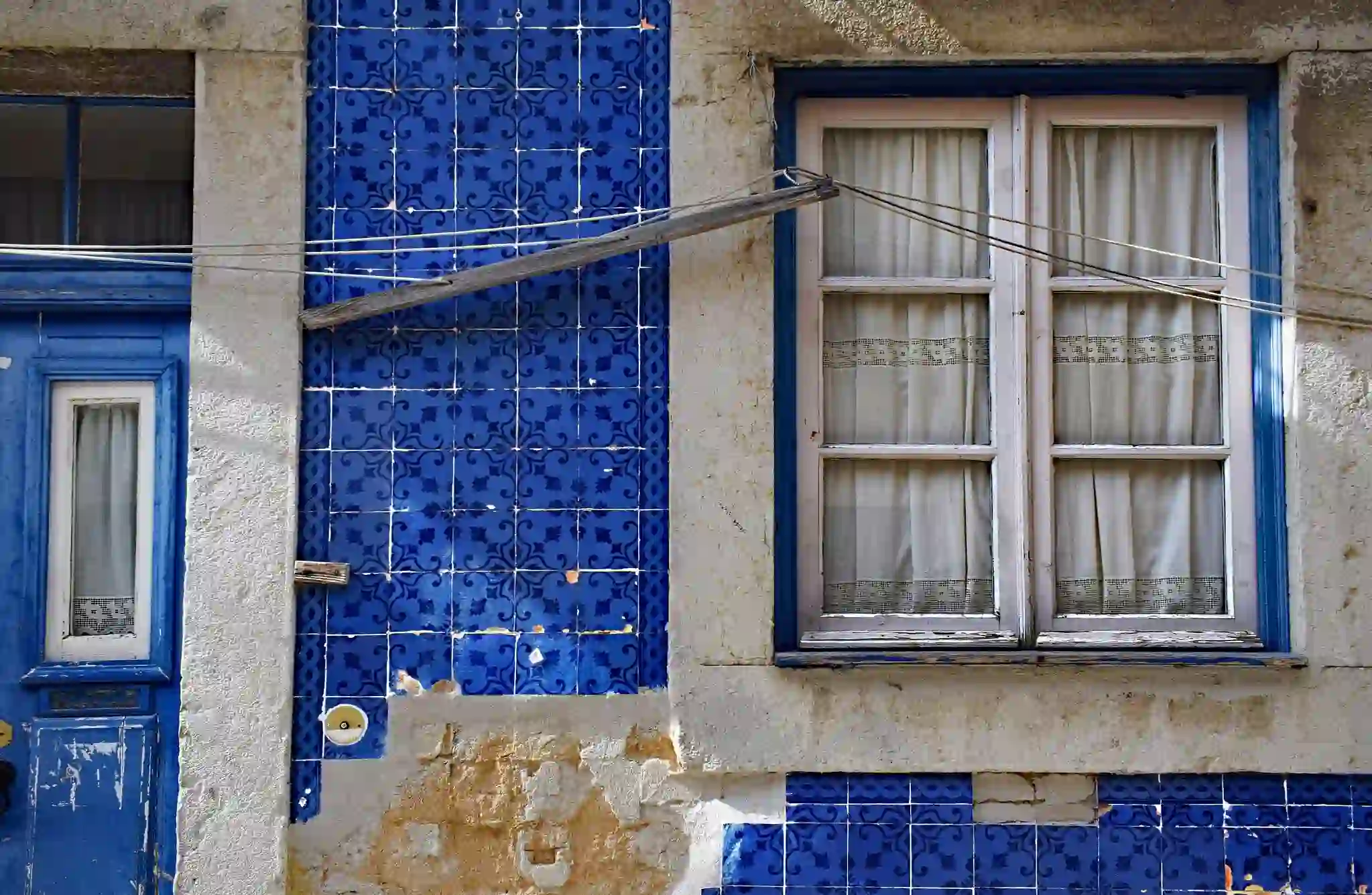 Throughout Portugal, you'll notice beautiful and vibrantly painted tiles called azulejos. In the 15th century, much of Portugal was under Moorish control—and azulejos are a lasting legacy of this period. 
From entire houses tiled with blue-and-white geometric patterns to the large tiled murals in Portugal's metro stations, building with azulejos is a Moorish artform very much alive in modern Portugal. Get your camera ready and capture your favorite azulejos as you tour the country. Or to learn more about their historical significance, visit Lisbon's Museu Nacional do Azulejo.
--
These 15 things to do in Portugal are pretty awesome, but there are so, so many more. To go beyond the guidebooks, connect with a local for help planning your trip. They'll design a custom itinerary based on your interests and travel style, answer your questions, and let you in on a few of the country's hidden gems. Why see Portugal like a tourist when you could see it like a local?