Wondering where to stay in Portugal? Here's a list of Portugal's 14 best regions, cities, and towns for travelers to stay in, with important info on each. Check out these bustling cities, charming small towns, tropical coastlines, and stunning mountain getaways—you won't regret it!
If you need help picking the best destination for your vacation, you can always connect with a Portuguese local for help. They'll tell you everything you need to know about your destination and help you plan your dream trip. Learn more.
"Linelly helped us beyond anything we could've planned ourselves. Everything she suggested for us was spot-on, and I feel we got the best experience by following a local's guidance."
#1: The Algarve: Sunshine, Seafood, and Sandy Beaches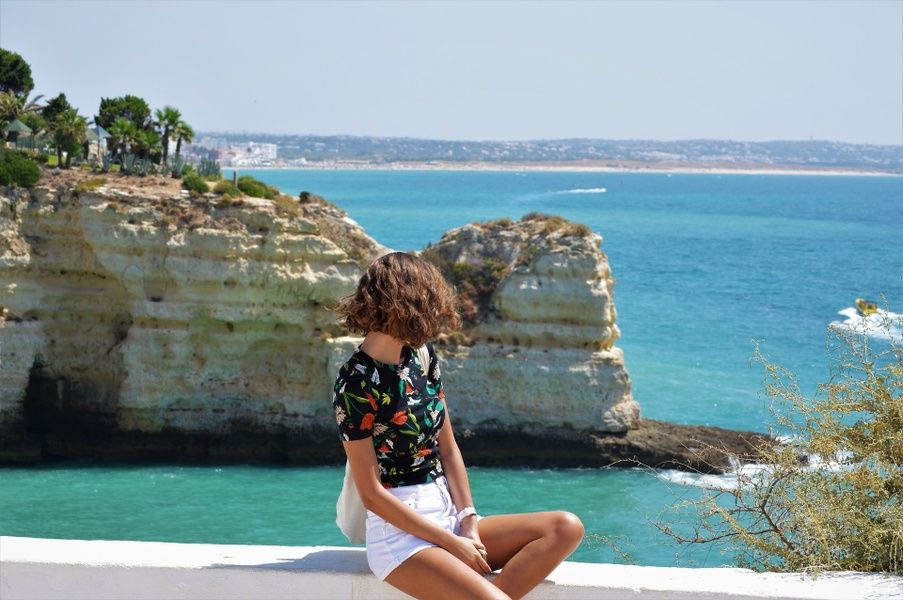 The Algarve is a coastal region in the southwest of Portugal, home to incredible beaches, seaside towns, and beautiful resorts. Albufeira and Sagres are particularly popular towns and both are great for a fun, relaxing vacation. Take a cruise, pamper yourself in a luxury resort, and sample some local delicacies like Conquilhas à Algarvia or Feijoada while you're here.
Interested in traveling off the beaten path? Check out some of the Algarve's lesser-known villages to get a feel for authentic Portuguese culture—and if that's the kind of experience you're interested in, it can be a huge help to have a Portuguese local plan your trip.
#2: Monsanto: A Unique Historical Village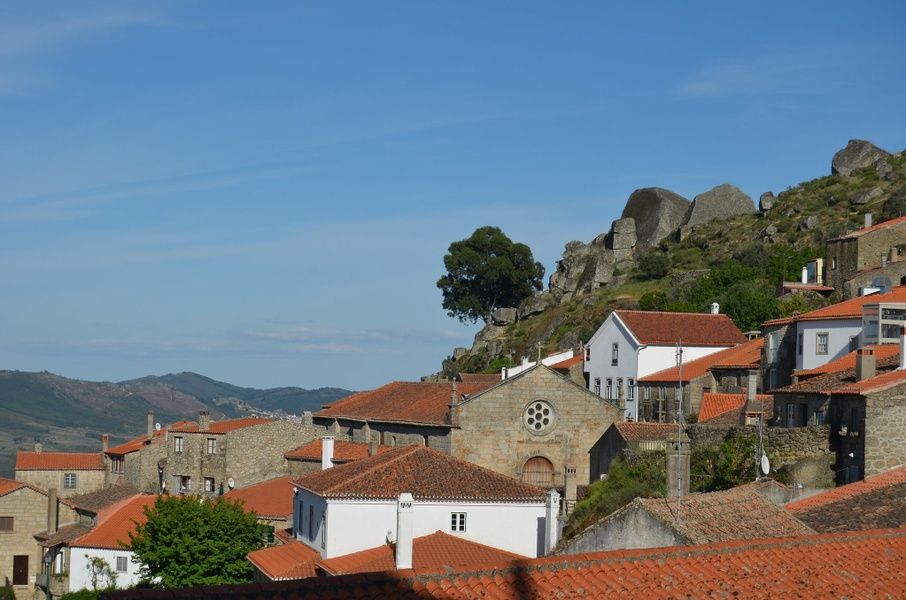 If you're looking for history and authentic small-town Portuguese culture, you'll find both in the northeastern village of Monsanto. Back in the 1930s, Monsanto was voted "The most Portuguese town in Portugal" for its untouched traditional culture. 
Not only is it authentically Portuguese, but the village also has a unique look, with homes situated under and in between massive boulders. Monsanto is a great place to stay for a few relaxing nights—you won't experience anything like it anywhere else in Europe!
#3: Lisbon: The Fast-Paced, Endlessly-Fun Capital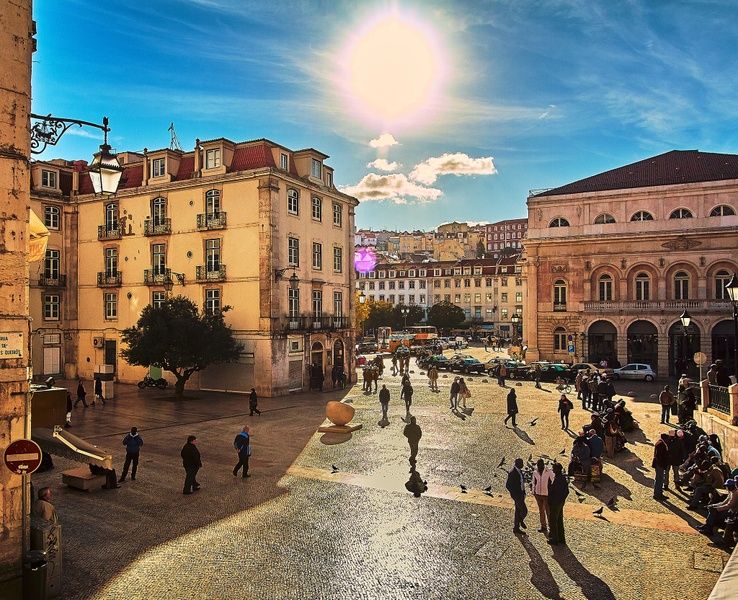 Portugal's capital attracts about 4.5 million travelers every year—and it's easy to see why. Lisbon is the largest city in Portugal and offers so many incredible things to see and do that it's impossible for any traveler to get bored. Try some world-famous seafood, check out the incredible architecture, experience the nightlife in the Cais do Sodré, and take that Instagram-worthy shot at the Santa Justa Elevator. If you go in the summer, you'll be able to catch some amazing local festivals too. 
With so much to do in Lisbon, it can be super helpful to work with a local to plan your trip so that you know you're not missing out on the best experiences (and to make sure you're getting off the tourist path). 
#4: Braga: A Gorgeous Medieval City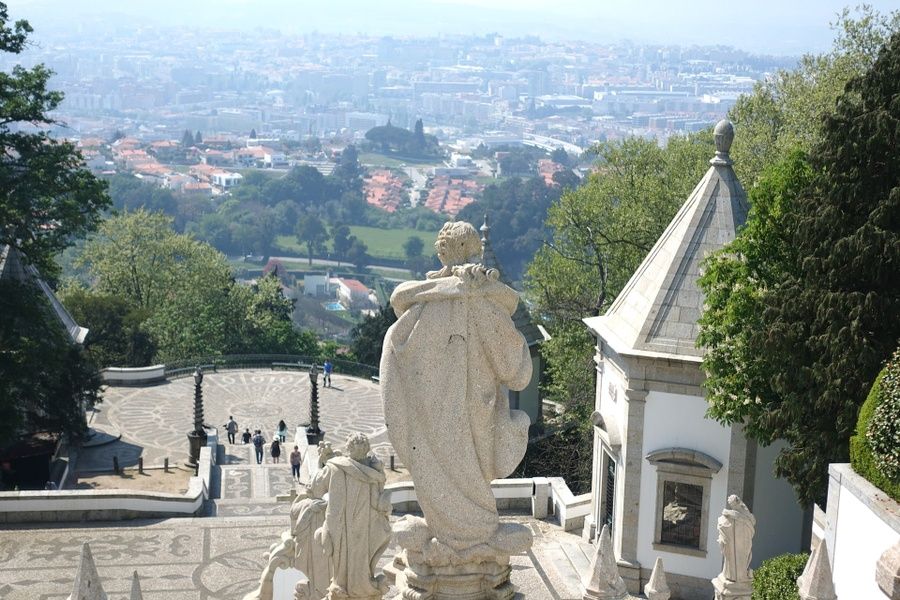 Braga is a beautiful city in the northwest of Portugal, where you'll find tons of medieval churches and gothic architecture. The city is stunning to look at and full of life. It's rich with culture and history—and is great for wine lovers and soccer fans alike. 
Even though Braga is the third-largest city in Portugal, it's much quieter and less crowded than Lisbon or Porto—making it the perfect peaceful getaway for a family or couple. While you're there, be sure to check out the Bom Jesus Do Monte, a gorgeous baroque church just on the outskirts of the city. 
#5: Coimbra: A Bustling University Town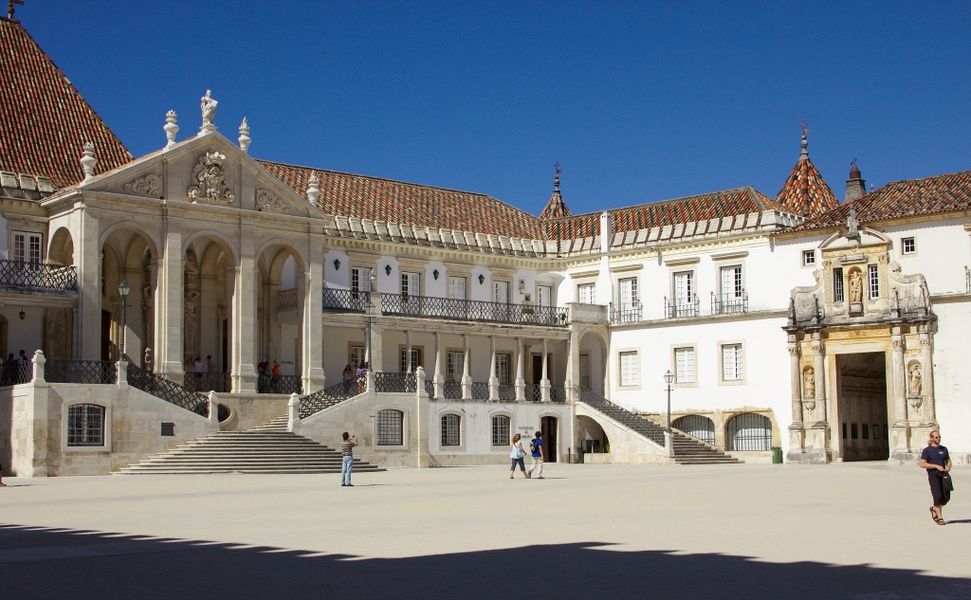 Located along the Mondego River in central Portugal, the medieval city of Coimbra is another popular destination for travelers. Here, you can see the ruins of an ancient Catholic monastery from the 13th century and explore the stunning baroque library at the University of Coimbra. A stroll along the green riverbanks in the Parque Verde do Mondego is a great way to take in the sights and get a taste of the city life. 
Coimbra has a lively student population, which makes it a little more youthful than Braga or Porto—it's an awesome place for young travelers to go out at night and meet some like-minded, friendly people. Get a local's help to explore the city just like one of its residents. 
#6: Serra da Estrela: Adventurous Mountain Exploring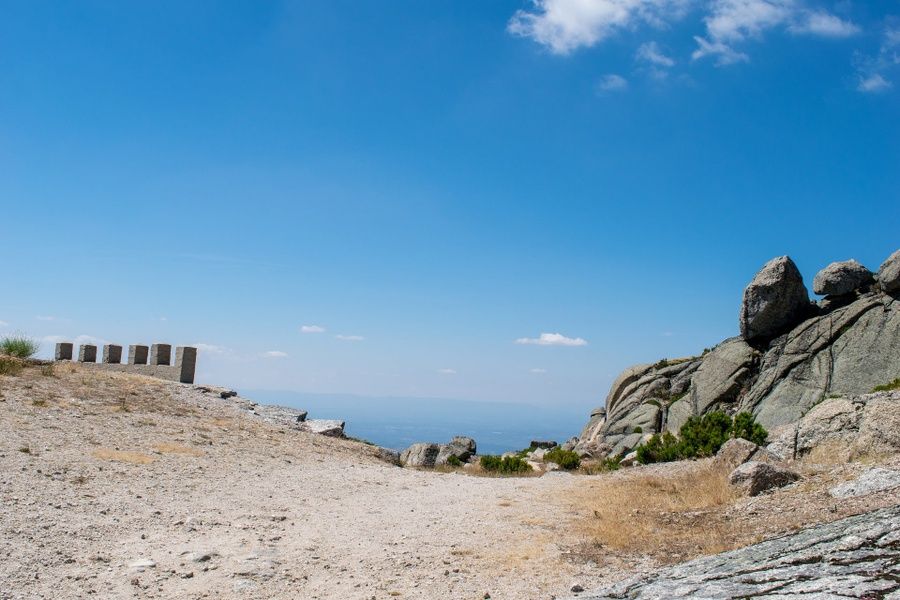 There's more to Portugal than the coast! Serra da Estrela is Portugal's highest mountain range and an amazing place to stay if you're up for a rugged outdoor adventure. You can go hiking or biking through the peaks to see some stunning views and even go skiing in the winter. Although it's not a city, there are plenty of places to stay in the mountain range, ranging from ritzy mountain resorts to charming rural B&Bs. 
Fun fact: The revered Serra da Estrela cheese originated in these mountains—if you're a foodie, you have to give it a try while you're there!
#7: Madeira: Quiet Tropical Islands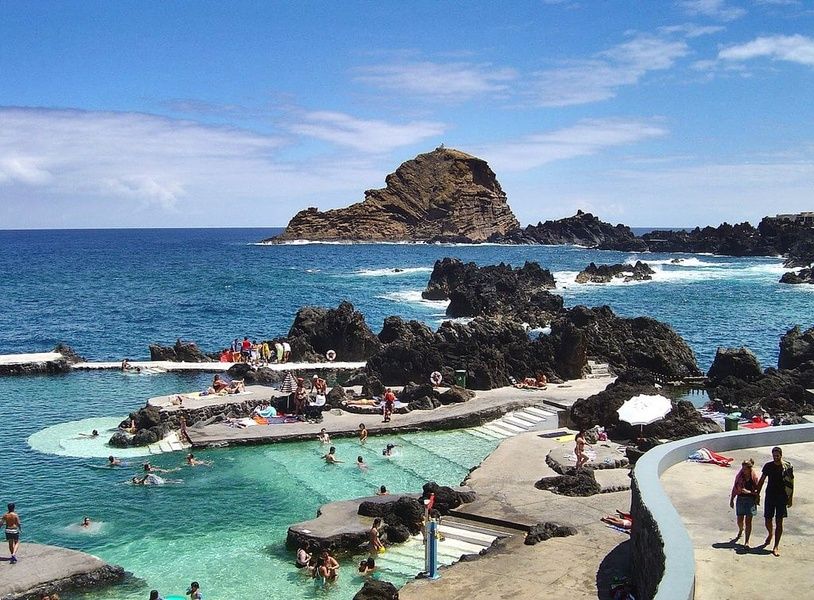 The Madeira Island Archipelago is a beautiful chain of tropical islands near the coast of Morocco. Even though it's far from the mainland, Madeira is still a part of Portugal—but with its own unique history and culture. 
One of the main attractions here is the Laurisilva forest, a scenic laurel forest packed with biodiversity. Travelers to Madeira also love exploring the rocky coastline and trying the amazing local cuisine (you can't go wrong with fresh fish and tropical fruits from the farmer's market, right?). There's just one downside to Madeira: there are no sandy beaches. If you're looking to lounge on the beach throughout your vacation, you might be better off visiting the Algarve. 
Work with a local to plan your trip.
See a side most people miss.
#8: Sintra: A Peaceful Getaway with Stunning Views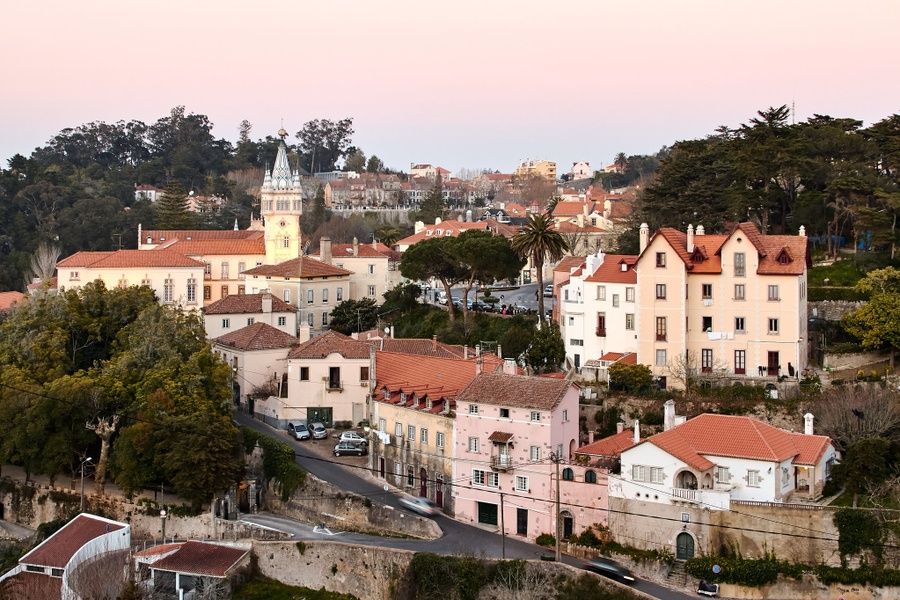 Not too far from Lisbon is the colorful town of Sintra, where you'll find some picturesque views and a unique 19th-century palace. If you're looking for a quieter vacation outside of the bustle of Lisbon, Sintra could be the perfect spot. The mountainous landscape, combined with the fascinating, multicultural architecture, makes this a uniquely Portuguese town. A lot of travelers visit Sintra as a day trip from Lisbon, but we definitely recommend staying for a day or two—it's impossible to take in all that scenery in a single afternoon. 
#9: Peniche: A Surfer's Paradise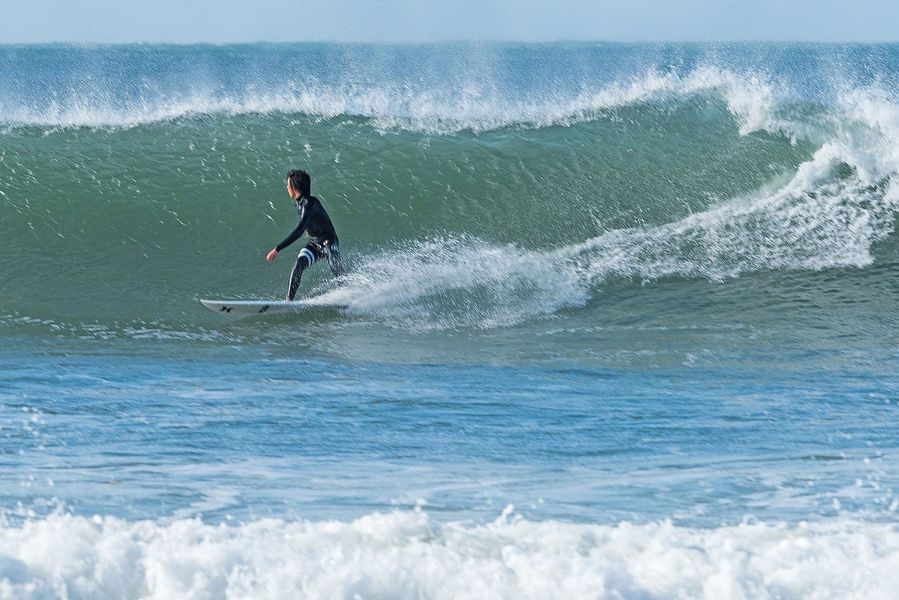 Surf's up! The coastal town of Peniche is a world-famous surfing destination. It's located in Portugal's Centro region, a stretch of the coast that's just as beautiful, but far less populated, than the Algarve in the south. Here, that small-town Portuguese authenticity combined with a lively surfing culture makes for a diverse, fun community. Whether you're a surfer yourself or just want to see the action, a day at the beach in Peniche is sure to impress. 
Of course, there's more than just the surf. You can also check out the ruins of a 16th-century fortress, go hiking along the coast, and try some awesome fresh-caught seafood. Interested in diving or spotting marine life? Take a day trip to the gorgeous Berlenga Archipelago just offshore! Your local trip planner can arrange everything.
#10: The Alentejo Region: Wineries and Rolling Hills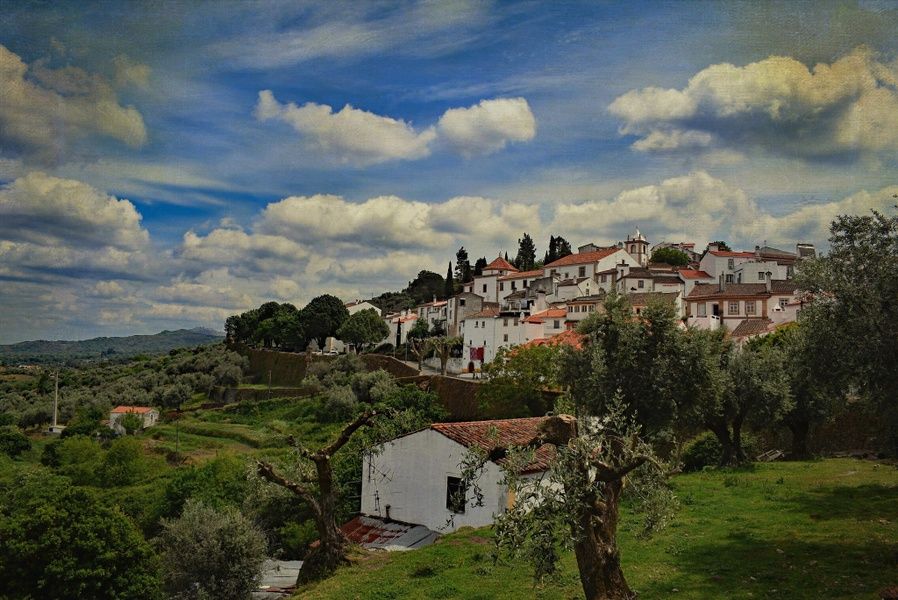 The Alentejo region covers much of southern Portugal. It's mostly rural, but you can find a ton of popular attractions here, including some of the country's best restaurants and wineries. In the east of Alentejo, you can visit some incredible medieval villages—small but scenic, they're perfect for a day trip. And in the west, you'll find gorgeous, uncrowded Atlantic beaches. It's a big region, so to make the most of it, you'll definitely want to have a Portuguese local help plan your trip. 
#11: Porto: Portugal's Vibrant Second City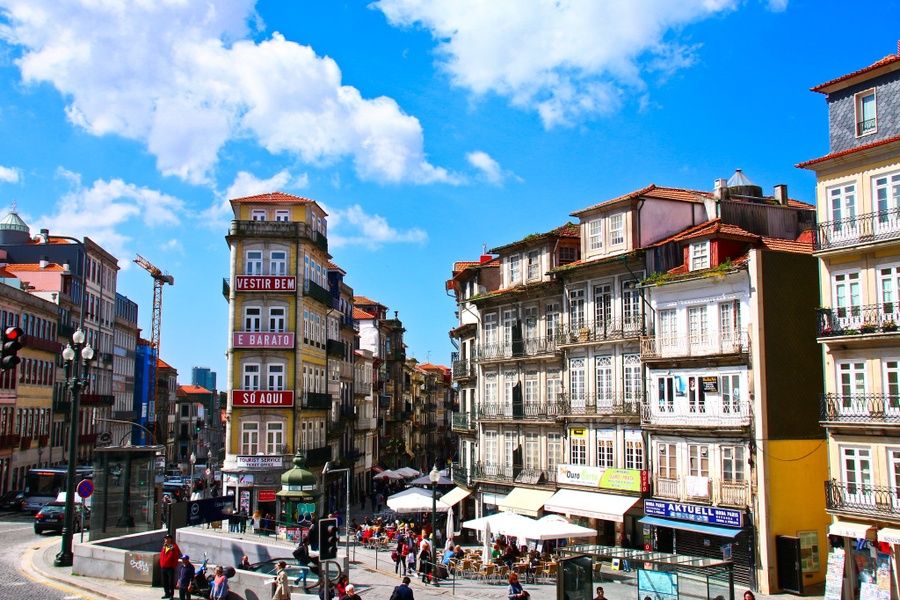 Porto is a lively medieval city on Portugal's northwest coast. It's considered Portugal's Second City, but a lot of travelers actually prefer Porto to Lisbon—it's a little smaller, with an easy-to-navigate landscape and super-friendly local culture. 
The Douro River runs through the city, reflecting the lights at night and offering spectacular views in the day. You can see some great gothic architecture, visit the beaches, and (maybe most importantly) taste port wine in the very city that invented it!
#12: The Azores: Naturally Gorgeous Islands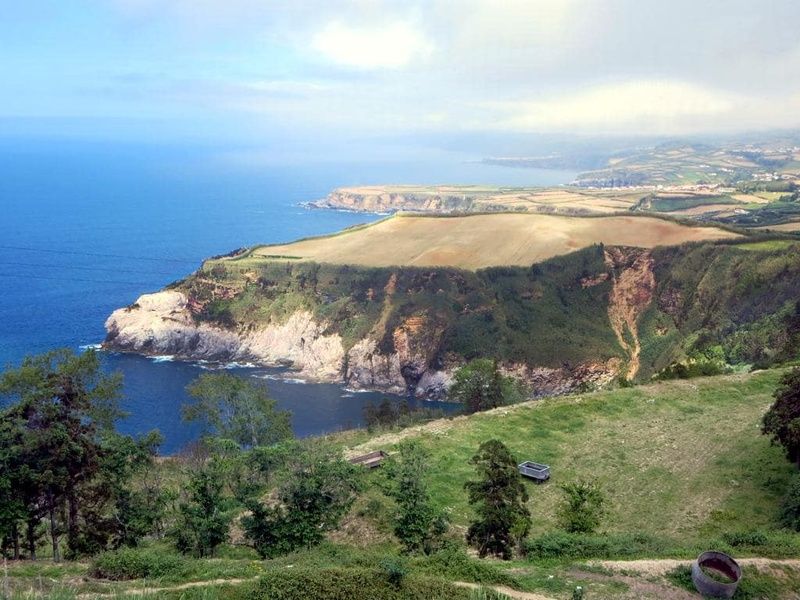 The Azores are another Portuguese island chain popular with travelers. Full of rich biodiversity and few tourists, the Azores are a great place for hiking, fishing, and wildlife watching. 
On the island of Santa Maria, you can explore the natural landscape and get a taste of the island's culture—you'll find traditional Portuguese foods and unique annual festivals. On the island of São Miguel, visit medieval churches and learn about the colonial history of the Azores. 
Pro tip: The Portuguese dialect spoken on the islands can be a little difficult to understand, even if you speak the language. Our advice: connect with a Portuguese local to help you through any communication barriers. 
#13:
Óbidos: A Picturesque Walled Town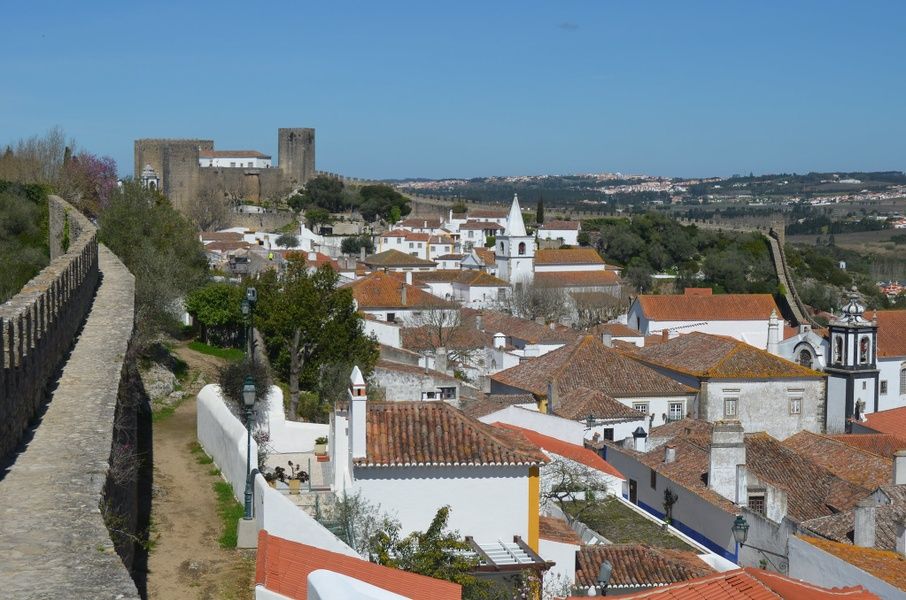 Óbidos is a small, mainly rural municipality in Portugal's Centro region, with a medieval walled town at its heart. A stay in Óbidos town will feel like a step back in time—it's an awesome place for history buffs, and it was ranked one of the best-walled towns in Europe. 
The Castle of Óbidos is also well-preserved and open to tourists. Óbidos is only about an hour's drive from Lisbon, so it's a great stopover or weekend getaway from the city. 
#14: Guimarães: The Birthplace of Portugal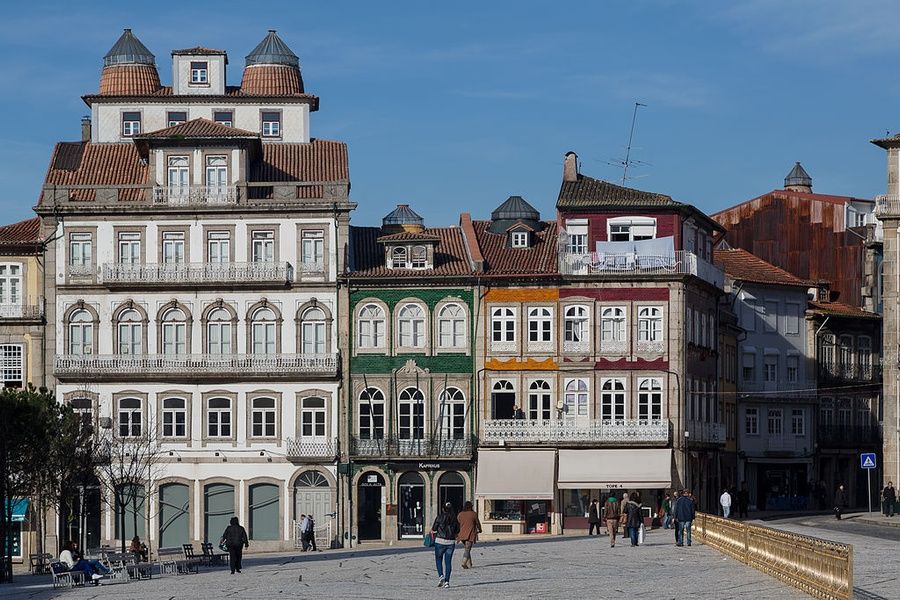 In the last spot on our list is Guimarães, an ancient city widely considered to be the birthplace of Portugal. Most historians agree that Afonso Henriques, the first king of Portugal, was born in Guimarães. It also became the nation's first capital after the famed battle of São Mamede in 1128. 
While you're here, explore the ancient landmarks, including Guimarães Castle and the historic city center. You can also go hiking through the surrounding lush, hilly landscape. Guimarães is small, but its beauty and history attract plenty of travelers—you'll be able to find lodging in a comfortable hotel or hostel. 
--
For personalized advice on where to stay in Portugal, connect with a local to plan your trip. Working off your travel style and interests, they'll suggest places to stay, things to do, and which hidden gems to check out. Basically, it's like having a best friend in Portugal—and let's be honest, that's so much better than a dusty guidebook.