Since we love local advice, we asked some Puerto Rico locals about the best places to stay in San Juan. Here's what they said about the pros and cons of each neighborhood, including budgeting, nightlife, as well as specific recs on stuff to do.
Benefit from local knowledge—work with a Puerto Rico local to plan your trip. They'll design a custom guidebook based on your interests and their insider knowledge that'll make visiting San Juan a breeze. With their help, you'll see a side of Puerto Rico that most tourists miss. Learn more.
--
--
Old San Juan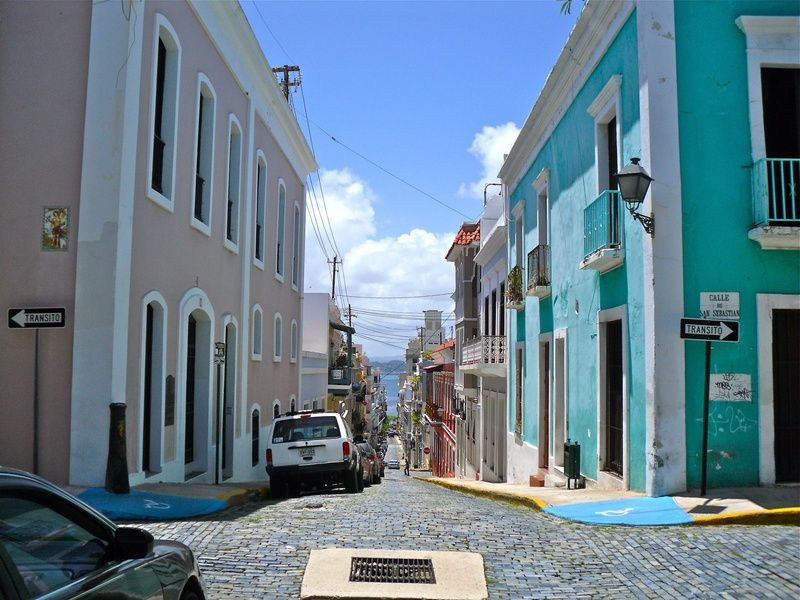 Locals tell us that Old San Juan is one place you have to visit in Puerto Rico. Beautiful and romantic, Old San is packed with colonial architecture, cobblestone streets, Spanish forts, and legendary restaurants. Here's what our local trip planners say are the advantages and disadvantages of staying in Old San Juan.
Advantages:
Proximity to some of

Puerto Rico's most awesome attractions

, like the del Morro and San Cristobal forts, La Fortaleza, and Paseo de la Princesa.

Old San Juan is adorable and

super safe

.
The neighborhood hosts some of Puerto Rico's most amazing restaurants—locals love Cafe El Punto for Puerto Rican food.

There are plenty of lodging options, so it's easy to create any type of

travel package

.

Most residents speak English.

The area is walkable.
Disadvantages:
It can be difficult to find local life since Old San Juan is full of both

tourist attractions

and Puerto Rican crowds who come to see and be seen. (Locals tell us that the restaurants can be hit or miss for this reason—many are geared at tourists. If you want to avoid tourist traps, work with a local to build your trip. After all, no one knows their hometown like they do.)

The hotels can be pricier than in other neighborhoods (average $175–$300 per night).

There's quite a bit of traffic since the roads are quite narrow (they were made for horses!).

You really need to know where you're going (

local recommendations

are a must) since the food and nightlife gems are hidden amongst tourist mush.
Local tip: No need to to stay in big-name hotels to be comfortable—Old San Juan is packed with phenomenal Airbnb and little boutique hotels, like The Gallery Inn, The Dream Catcher, and Hotel El Convento.
Condado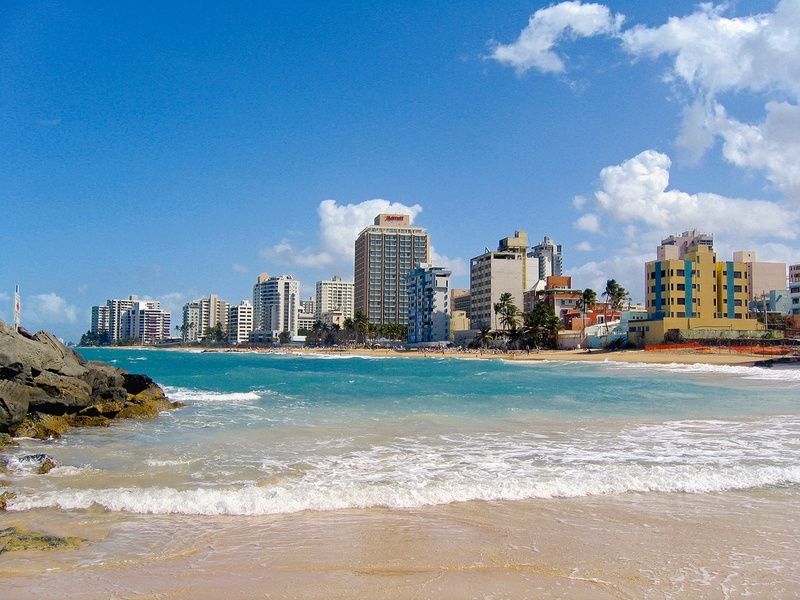 Locals tell us that Condado has a reputation as San Juan's glitziest neighborhood (think Miami Beach). And since the whole neighborhood/beach stretch is one of Puerto Rico's major attractions, you'll be sure to find popping nightlife and daytime beach parties no matter what time of year you visit.
Advantages:
Centrally located; only a 15-minute walk to historic San Juan and a 10-minute walk to La Placita de Santurce (one of the city's most popular

places to visit

).

Condado is full of beachfront hotels and 4- and 5-star restaurants.

There are countless boutiques and great luxury shopping on Avenida Ashford.

The neighborhood one of the

safer neighborhoods in the city

.
Disadvantages:
There's less flexibility in meal and outing choices if you want to stay in the neighborhood.

Condado accommodations can run $290–$500 a night for the highly-end hotels (and there are a lot of them).

Aside from its beaches and shopping, there aren't many things to do; locals say you'll probably end up taking a lot of Ubers to go elsewhere—unless you want to spend your whole vacation on the beach.

Some of Condado's hotels were damaged in the hurricane, but almost everything is back to normal. See this

Puerto Rico tourism update

for more info. Or, better yet, benefit from local knowledge and see what locals say about Puerto Rico post-Maria.
Local tip: Hotel prices in Condado peak on Saturdays and Mondays, when most travelers check-in and out of rooms. Make reservations on Sundays or Fridays.
Santurce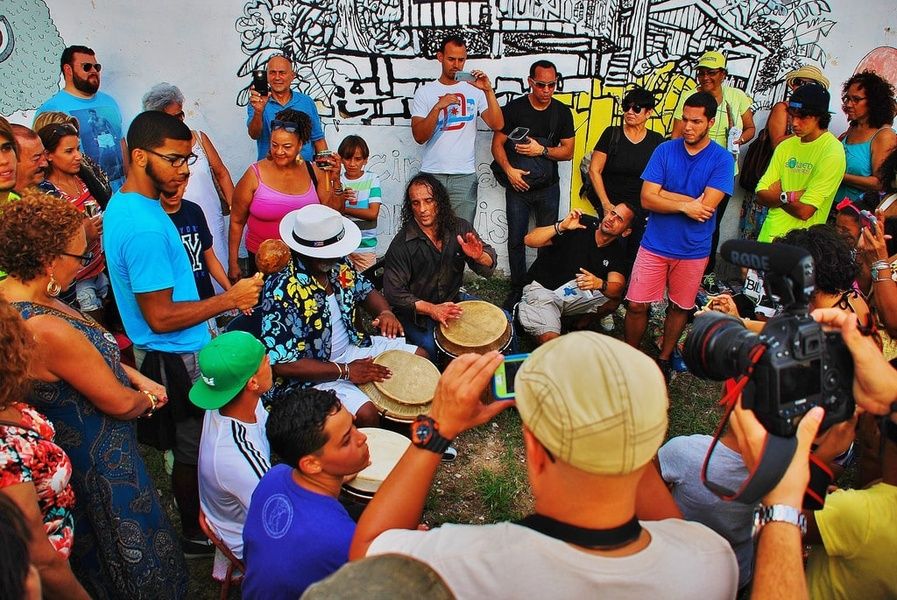 Our local trip planners tell us that staying in Santurce means having access to some of Puerto Rico's most hip restaurants, shops, and galleries. Plus, it's a quick jaunt to La Placita for fresh fruit and amazing nightlife. Hands down, Santurce is one of the best places to stay in Puerto Rico if you want to soak up the island's hipster culture.
Advantages:
The hotels and Airbnbs (average $70–$90 a night) are considerably cheaper than in Old San Juan.

Locals love Santurce, which gives the neighborhood a different vibe than the more touristy Old San Juan

You'll find tons of beautiful murals, galleries, shops, and super-trendy bars.

La Placita de Santurce is one of the most fun nightlife hubs in the Caribbean.

It's a popular area for food trucks, street food, and cheap beer.
Disadvantages:
Santurce can get sketchy at night—you should use taxis or

Uber

to get around.

Santurce's location can make it difficult to walk to other areas of the city—especially at night.

Since Santurce skews more local, you'll find fewer accommodation options.

The neighborhood can get really loud on the weekends.
Local tip: If you stay in an Airbnb or hostel with a kitchen, buy groceries from Santurce's farmers' markets on the weekends. Cooking a meal two is a great way to support the local economy and save money. Did you know that travelers that book with ViaHero save an average of $345 per trip?
Ocean Park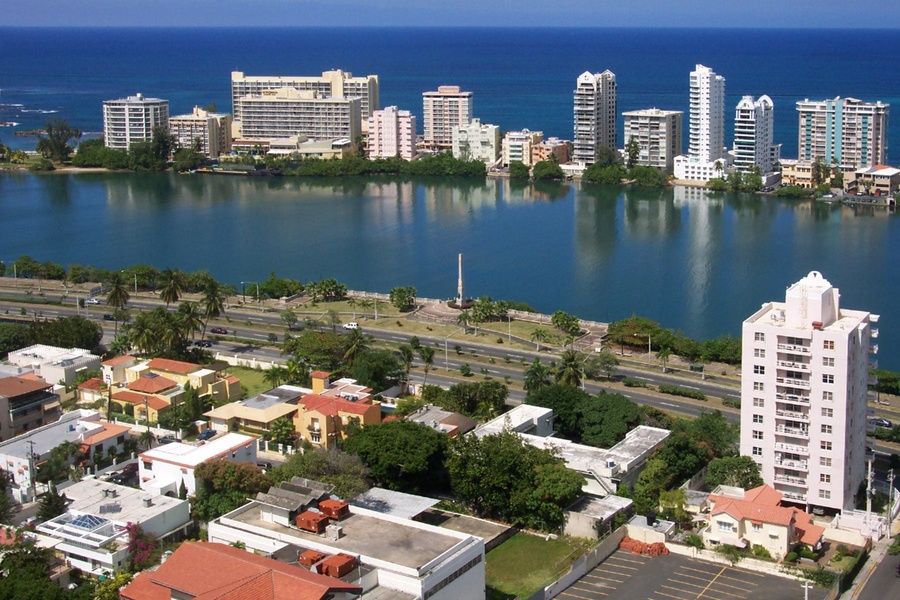 Just as its name implies, Ocean Park has sublime views of the Caribbean, tropical breezes, and clean beaches. Since it's mostly upscale housing, Ocean Park is one of the safest places to travel right now—perfect for mingling with locals worry-free. Here's what our local trip planners say are the advantages and disadvantages of staying in Ocean Park.
Advantages:
You can find Airbnbs at only $35 per night, and great hotels on the beach.

The beaches are fantastic—big, clean, and beautiful. Plus, less crowded than Condado.

The beaches are less crowded than those in Condado.
Disadvantages:
Ocean Park is a more residential area, so there are fewer restaurants and nightlife options.

Less entertainment-oriented than Condado or Old San Juan, the neighborhood is really centered around hotels.

You need to take Uber to most other parts of the city.
Local tip: If you're doing Puerto Rico on a budget, private lodging rentals are the name of the game in Ocean Park. Residents post accommodations on Airbnb and VRBO, which go for $35–$120 a night.
Hato Rey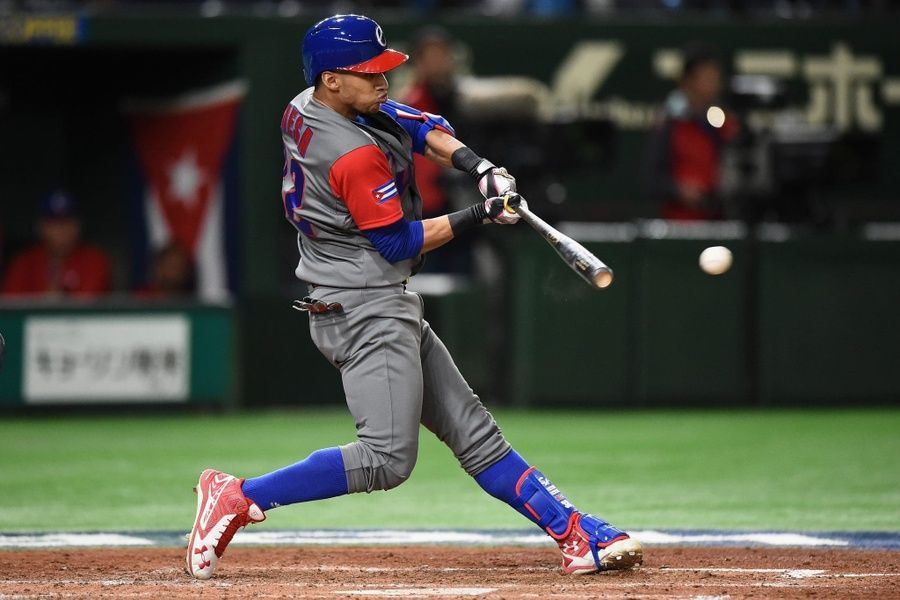 Part of San Juan's banking district, locals let us know that Hato Rey is known for its baseball games, concert scenes, and gorgeous parks. It's among the best places to visit in Puerto Rico if you want to explore the island like a local.
Advantages:
Disadvantages:
It's mainly a business district—there are plenty of skyscrapers, but few accommodations.

The hotels are oriented to brief business travel, not week-long vacations.

It's located pretty far south, so you'll have to Uber everywhere.

While Hato Rey itself is safe, it's easy to accidentally wander into areas that are a little more sketchy.
Local tip: Hato Rey's most happening area is Roosevelt Avenue, the go-to street for shopping and dining out.
Rio Piedras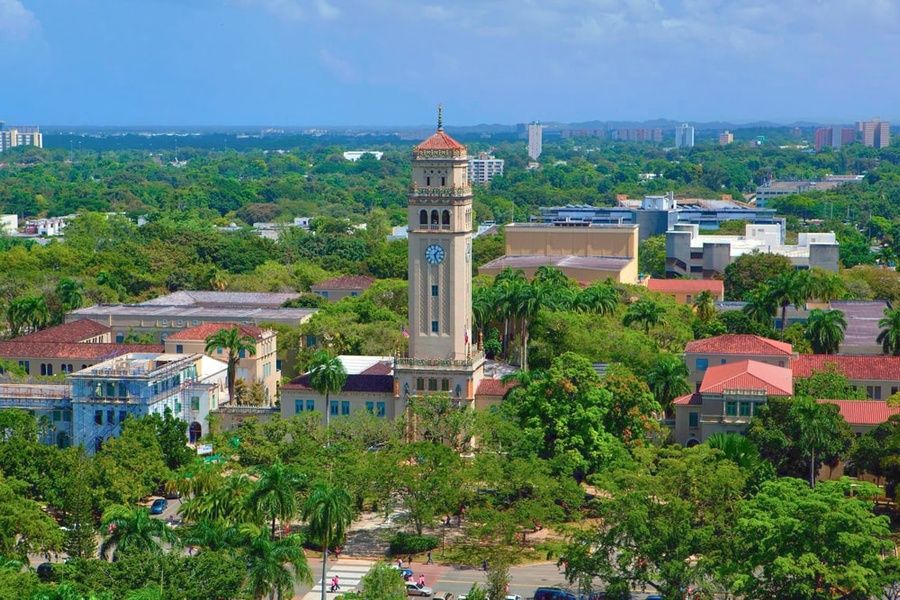 Brimming with tropical gardens and coffee shops, Rio Piedras is home base for the University of San Juan. Since not many tourists know of Rio Piedras, our local trip planners say this barrio is ideal for travelers looking to go off-the-beaten-path in Puerto Rico.
Advantages:
Low-key college town vibes.

Safe and residential area.

Rio Piedras is home to

Jardin Botanico

, some of Puerto Rico's most extensive botanical gardens.

Locals say you'll find some great farmers' markets!
Disadvantages:
It's a 30-minute drive to Old San Juan.

The restaurants are just ok—you'll find better options closer to the city center.

Rio Piedras is located in the southern area of San Juan, so you aren't going to want to walk far out of the neighborhood.
Local tip: Public transportation in Puerto Rico can be spotty, but you can quickly drive to the Old San Juan ferry, which is awesome.
Miramar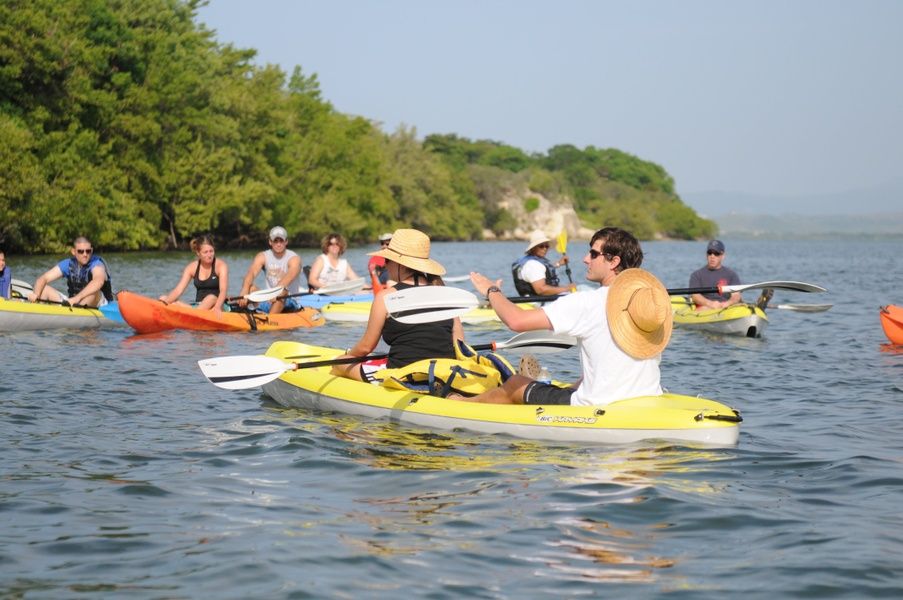 Right on the sea, locals say that Miramar is a great place to visit for those looking for a little adventure. Miramar is one of San Juan's smaller barrios, but with kayak tours, sailing, and deep-sea fishing, you could easily add a few days in Miramar to a Puerto Rico itinerary.
Advantages:
Location—it's right on the sea, so it's perfect for spending time on the waves.

Locals say Miramar is full of hidden gems like the haunted Teatro Tapia and classy Casita Miramar.

You can easily walk to Condado and Old San Juan if you

know what routes to avoid

—your local trip planner can help with that.

Aside from being kitty-corner to some of

Puerto Rico's best beaches

, it's also got great views of the Condado Lagoon and San Juan Bay.
Disadvantages:
It's mostly residential—there are only a few restaurants and hotels to choose from.

There's not much to do in the neighborhood itself as far as nightlife goes.

You might end up most of your time outside of the neighborhood.
Pro tip: Looking to set up a tour in Miramar? Our Heroes recommend Tropical Eco Tours or Aqua Adventure to see parts of Puerto Rico that most visitors don't know about.
--
Still looking for a place to stay in San Juan? Why not ask the people who know best—actual locals of Puerto Rico? Not only can they suggest areas to stay, but they'll design an entire guidebook based on their insider info that ensures you'll see a side of Puerto Rico that most tourists miss. Learn more.